(**) Disclosure: This post may contain affiliate links, meaning our company, JCHQ Publishing will get a commission if you decide to make a purchase through the links, but at no additional cost to you.
When we talk about social media marketing, LinkedIn is not the first platform that comes to mind. I used to think the same, but that all changed when I fully tapped into its potential and started collecting organic leads in little to no time.
With more than 800+ million members, marketers can connect with LinkedIn members early in the marketing funnel and easily increase their brand's purchase intent and exposure. 
While many of you have set aside LinkedIn as a platform to find job opportunities, it is so much more than that. LinkedIn is a platform where business professionals like yourself can connect, engage, and increase their clientele. 
Now, if you are wondering how to grow your real estate business through LinkedIn, I have some tips for you. Let's get started!
How To Leverage LinkedIn For Your Real Estate Business
1) Set Up Your Profile
One of the primary things you need to do when leveraging LinkedIn for your real estate business is to create a profile. With a large number of members and many of them vying for the same customer base, making your profile stand out is easier said than done. 
Let's take a look at Jeff Clawson's LinkedIn profile. He is the owner and broker at AustinVestors.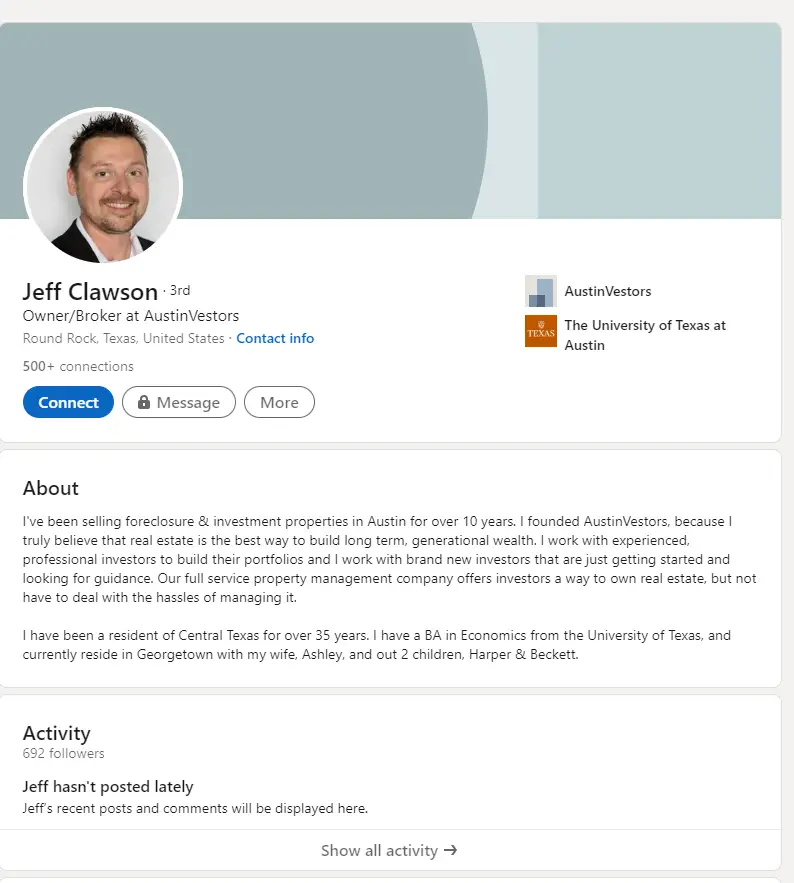 If you take a close look at his "About" section, you can see that his experience and personality clearly shine through. His ten years of experience specializing in foreclosure and investment properties set him apart from his competitors. From his LinkedIn profile, not only that you could see his credential and educational background, but you would also understand his strong belief in using real estate to generate long-term wealth.
Moreover, mentioning his wife and two children adds a nice human touch. He also gathered recommendations from others which built credibility and backed his experience. The only thing lacking, in my opinion, is the lack of activity and a suitable background image. 
I spoke to Jeff Clawson at AustinVestors. He says that to attract the right audience, a LinkedIn profile should be "compelling, clear, and interesting."
Use LinkedIn's unique profile features and efficiently showcase your business to build trust and authority. The first thing you need to do is check whether your business and personal profile are up-to-date. Your profile directly reflects your business, and you need to ensure no crucial details are missing. The following are some tips for optimizing your LinkedIn profile:
Add all necessary contact information.
Add past work experiences and accreditations.
Utilize the "about" section. Communicate your business values and tell people how you are unique from other real estate agents. Think of it as a personal sales pitch and add keywords like "best real estate agent, real estate agent in X, etc." 
In the headline section, create a catchy headline related to your business expertise. Your headline is the first thing potential customer sees when they visit your profile, so make sure to set yourself as an authority in the industry.
Use a professional headshot.
2) Connect With Locals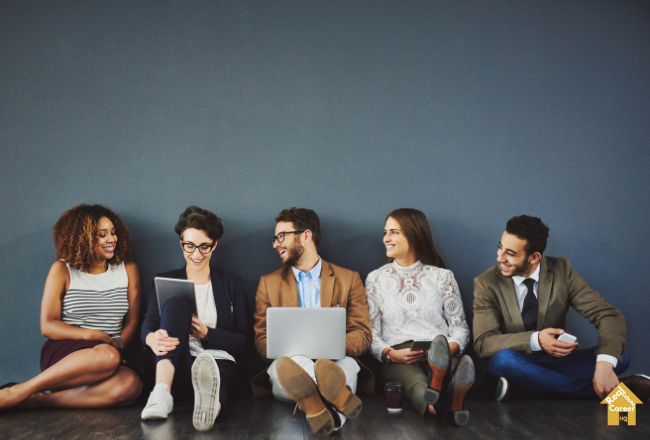 Once you have completed your profile and displayed precisely how you are unique and will help your customers navigate the real estate industry, it's time to make connections. Start by reaching out to your colleagues, friends, and previous clients.
You can also utilize LinkedIn's local search and send invites to local industry professionals working in the real estate industry, such as mortgage lenders, HR professionals, etc., to grow your network and increase the chances of organic marketing. 
Since LinkedIn is a career-focused platform and you do link out to strangers, I would recommend connecting to professionals within your niche and industry. For instance, Goodjuju helped their real estate agents utilize the advanced search feature to generate leads.
Job-hunters generally use the advanced search, but you can also increase your business exposure by collecting background information on current leads and sourcing new clients. Once you find your ideal prospect, send them a professional message and ask them to connect for mutual benefits.  
Networking is a crucial part of generating leads, and with LinkedIn's recommendations and referrals, you can easily build a strong client base.
3) Optimize Your Company Page
Filling in the necessary information isn't enough; you need to optimize your company page to attract leads. The only way to do so is by creating engaging content. You can share videos, posts, slideshows, and much more through the LinkedIn updates feature and make your company page stand out. 
Did you know that 97% of B2B marketers use LinkedIn as part of their content marketing efforts? That's right, and you should do that too! Make your page fun and informative, and don't focus on the business prospect only. 
Think of creative ways to lure your clients and focus your content around it.
Stay consistent with a theme and follow it for all your business posts.
Address industry pain points and practical solutions to set yourself as an industry leader.
Add your website link and landing pages in blog posts and promotional content to generate leads.
4) Join Relevant Groups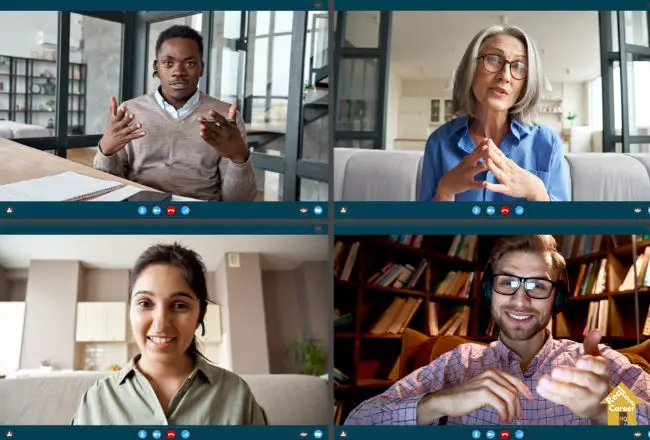 Another way to increase networking and generate leads is to join relevant groups on LinkedIn. Marketing is about effectively displaying your business to your target audience, and you are doing that by joining real estate groups. Join a group of your niche, start a topic, and keep the conversation going. This will help you market your expertise and services and understand the pain points and challenges your customers face. 
You need to be subtle with your interactions. Blatantly marketing your business doesn't win you any points, but building a reputation and relationship early on will make it easier to market in the future. 
5) Make Use of Applications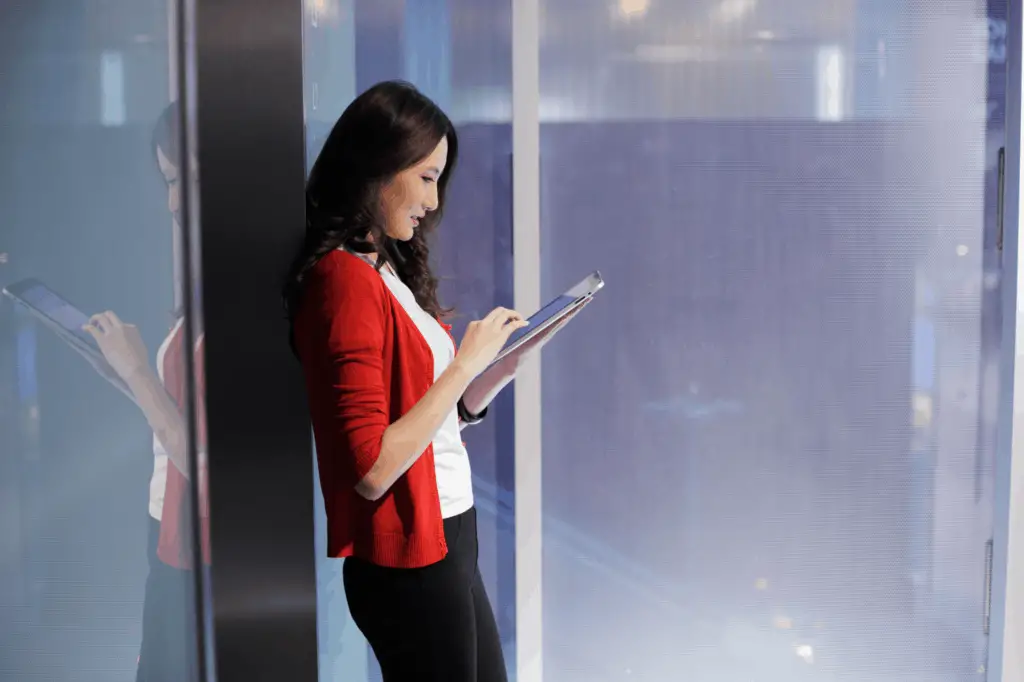 Building your online presence isn't as simple as it seems. You need to keep your information updated, create engaging posts, and be consistent. Managing a social media platform with a full-time business could be exhausting. But you may use an app or software to automate the tasks.
You can use third-party applications to schedule the posting, directly publish content from your website to your LinkedIn profile, and post sponsored ads.  
LinkedIn is flexible and versatile and helps you actively market your business to like-minded individuals. To view all LinkedIn applications, go to "Settings" at the right navigational toolbar, click on "groups, companies, and applications," and view the complete list of LinkedIn applications available to automate everyday tasks. 
6) Be Consistent With Posting
One of the best ways to leverage LinkedIn to grow your real estate business is to be consistent with your posting. If you regularly create and post content on your website, why not share it on LinkedIn to expand your reach?
A good start is to share content from your website, but as you grow and your followers increase, it's best to utilize LinkedIn's post format. Among the many content types, videos and slideshows are the most engaging. 
Goodjuju helped a client improve their business reputation on LinkedIn by creating 30-second short videos explaining the business, the founder, and their services. As most users don't post much, this allows you to effectively market your business and display your content to thousands of users.
For this, you can talk about relevant and trending topics, such as remote work, COVID-19, rising inflation, and how it all ties to your business. So even though you are not marketing your business, you can display your expertise, which works just as well. 
7) Consider Sponsored Posts And Ads
If you have the budget, I suggest going for sponsored posts and ads because no matter how valiant your efforts are, they are not comparable to paid marketing. However, do remember that LinkedIn is a B2B channel, and thus, the sponsored packages are not affordable for budding entrepreneurs or small business owners. Through PPC ads and paid marketing, you can expand your reach and connect with potential clients more efficiently. Create a compelling post and increase your revenue in no time.
LinkedIn's paid marketing tools comprise three channels; sponsored content, LinkedIn messaging ads, and text ads. Among these, text ads are the most valuable. Text ads appear on the right-hand side of your home page and thus give your brand a broader and more visible reach. 
LinkedIn also offers advertising packages for low-budget individuals and organizations.
● Sponsored updates: through sponsored updates, you can make your posts visible on your target audience's news feed. You need to specify your audience and shape your content accordingly. 
● Small business marketing tools: use LinkedIn's campaign manager to create, measure, and optimize your ads, all in one place.
8) Like, Comment, And Share
LinkedIn is not just about marketing your personal brand and expertise; it is about connecting with a like-minded audience and sharing knowledge and information among your community. Thus, like, comment, and share high-quality content that is relevant to your niche.
What you share is an extension of your brand, showing that you are willing to promote industry leaders just to provide your audience with relevant and valuable information. 
The more you engage, the more you can market your business. 
9) Review Analytics
LinkedIn compiles any marketing expenditures and ads you post. LinkedIn creates detailed analytical reports that you can analyze and determine to see which post format and content type are working best for your business because what necessarily works for some might not work out for you.
Check out each post's impressions, links, interactions, and clicks and see which works best. You can also determine the posting frequency and time according to these reports and make better business decisions.
Conclusion
Marketing trends are constantly evolving, and you need to stay up-to-date with the changing trends to keep your business afloat. Utilizing social media platforms like LinkedIn for your real estate business is a game-changer. Since the platform is entirely professional and career-focused, you can skip the formalities and reach out to like-minded individuals within your niche. 
The only way to excel at a particular platform is to learn about it and understand what content type is preferred to engage your audience. If you don't have the time to do this all by yourself, reach out to Goodjuju. We are a leading marketing agency helping property managers gain organic leads through superior websites, google ads, and reputation improvement. We have helped multiple clients improve their LinkedIn marketing skills, and now it's your turn!
Disclaimer: The information in this post is for general information only, and not intend to provide any advice. They are subjected to change without any notice, and not guaranteed to be error-free. Some of the posts on this site may contain views and opinions from individual not related to JCHQ Publishing. They do not necessarily reflect our view or position.
(**) Affiliate Disclosure: Please note that some of the links above are affiliate links, and at no additional cost to you. Our company, JCHQ Publishing will earn a commission if you decide to make a purchase after clicking on the link. Please understand that we include them based on our experience or the research on these companies or products, and we recommend them because they are helpful and useful, not because of the small commissions we make if you decide to buy something through the links. Please do not spend any money on these products unless you feel you need them or that they will help you achieve your goals.
Sources:
Hootsuite- 37 LinkedIn Statistics You Need To Know In 2022 (source)