(**) Disclosure: This post may contain affiliate links, meaning our company, JCHQ Publishing will get a commission if you decide to make a purchase through the links, but at no additional cost to you.
This is a guest post written by Grant McDonald
While a career in real estate is both financially lucrative and self-sufficient, properly assisting your clients from the beginning to the end of the home-buying process necessitates forming various connections with local businesses in order to best serve your clients.
What Does It Mean to Have a Strategic Real Estate Partner?
A strategic partner (or alliance) is an entity with whom you can collaborate outside of your own company. A partner might be a person, a real estate team or brokerage, a company, or anything else. You must collaborate with a non-competing party. 
You can, for example, collaborate with non-competing agencies or teams. However, avoid collaborating with realtors in the same town who are targeting the same demographic.
You can work together with strategic partners in real estate in a variety of ways. Combine your content creation, marketing, and branding initiatives. Alternatively, you can help each other out through referrals. 
You must guarantee that you are targeting the same audience in order to discover relevant partners.
Many beginner real estate brokers, like yourself, may not realize what types of strategic partners are beneficial to their careers. That's why we've broken down the six categories of strategic partners that real estate agents require. While this isn't an exhaustive list, it should get you started once you've passed your licensure exam.
1) Appraiser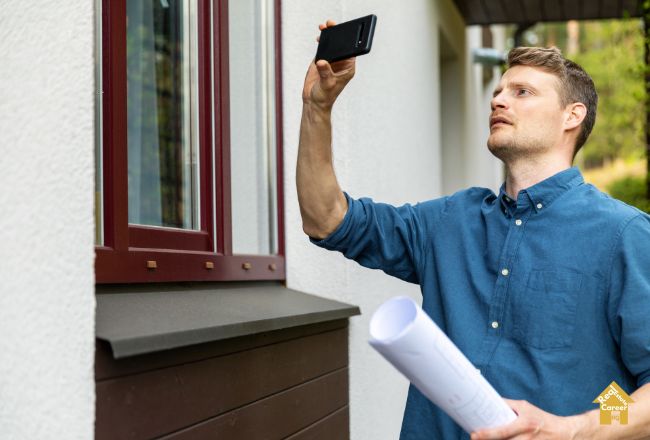 A real estate appraisal is an unbiased technique for determining a property's genuine value in the present market. There is always a prejudice between the two parties when it comes to purchasing or selling a home. 
When it comes to the sale, they may place a higher value on the property than it is actually worth, but the buyer may place a lower value on it due to preconceived notions.
A professional appraiser is engaged to accurately analyze the property and come up with a realistic number on which all parties may agree. To determine the property's worth, an appraiser assesses the property in a systematic manner, obtains information, and compares it to the market.
The banks, who are responsible for processing house loan applications, require an assessment of the property.
2) Notary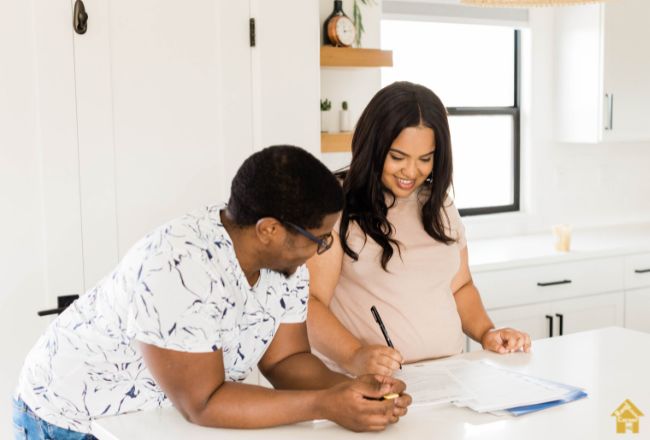 For many people, purchasing a home is a significant achievement. It's a means to stability in the United States as well as a tool to establish family wealth. 
Loan Signing Agents, or Notary Signing Agents, are specially qualified notaries who assist homebuyers in completing their transactions by leading them through the signing and notarization of real estate paperwork.
These documents are crucial in the transfer of property title rights from one owner to another. In real estate deals, notaries are quite important. 
Here's why you'll need a notary who can notarize real estate documents and ensure that the paperwork is done correctly.
A Notary's Function
Notaries are officials who have been appointed by their state's governor to:
Assist as a neutral witness in a transaction.
Verify the identification of a signer.
Oaths should be administered.
Take legal document acknowledgments, such as real estate deeds.
Other certification responsibilities as defined by their state's legislation
The land records system keeps track of several important loan documents that are signed and notarized throughout a real estate closing. Recorded instruments is a term used to describe certain legal papers. Some of these documents require a notary stamp before being recorded to ensure their legitimacy.
3) Property manager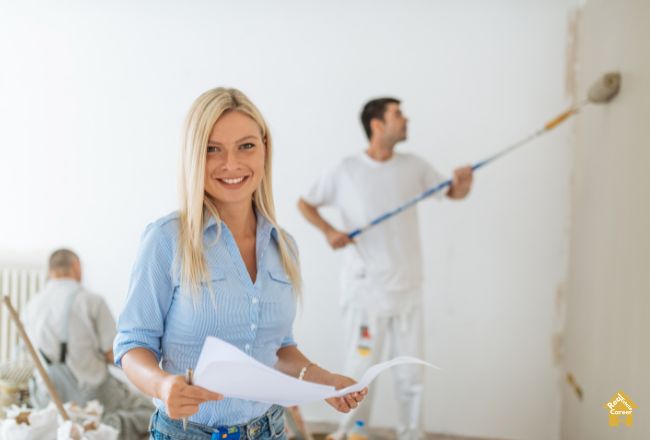 A property manager is a person or firm engaged in managing the day-to-day operations of a real estate unit. When property owners or real estate investors are reluctant or unable to manage their properties themselves, they hire property managers.
The expense of hiring a property manager is frequently tax deductible against the property's income. Property managers handle apartment complexes, shopping malls, and company offices, among other commercial properties.
Coordinating and supervising building maintenance and service requests, performing light general contractor and resolving tenant complaints and concerns, cleaning work, advertising, showing, and renting vacant units, collecting and depositing leases, and regularly interacting with the landowner on the condition of the property are some of the commitments of the property manager.
The property manager serves as the owner's ears and eyes on the property, ensuring that issues are resolved quickly and that the property is well-maintained.
4) Hard-money lender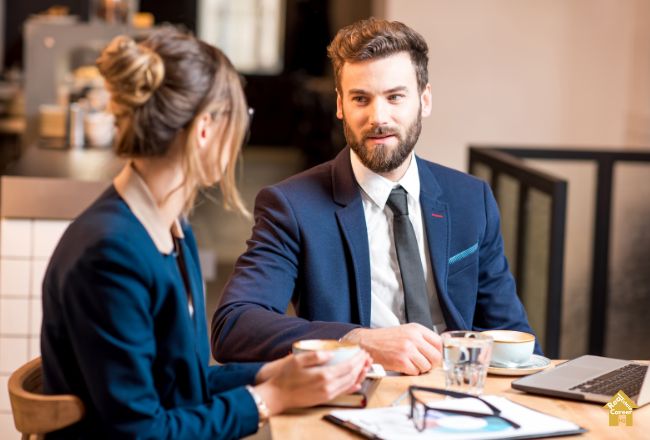 A relationship between real estate brokers and a hard money lender may appear to be an unexpected match at first. But when it comes to closing the sale, they might discover that partnering with a reliable financial partner might make all the difference.
Hard money lenders can benefit real estate brokers in other ways besides just financially. They can connect agents with independent appraisers who, because of their objectivity, can produce a more accurate appraisal. 
The lenders may also have access to additional lines of credit that can be used for different things.
These are some excellent arguments for why this collaboration might be profitable for both parties:
Authentic Information Source
In the realm of hard money loans, having accurate information is essential. Of course, finding a trustworthy source is difficult. Lack of knowledge can frequently be a significant barrier for both lenders and borrowers.
Hard money lending may be significantly impacted by new regulations put in place by the Consumer Financial Protection Bureau (CFPB). A hard money lender can more efficiently reveal the necessary terms and conditions by working with a real estate agent.
A Reliable Funding Source
Real estate agents want a trustworthy and dependable source of commercial financing as the prevalence of commercial financing fraud is rising. Compared to conventional financing choices, these sources of funding must be speedier and more flexible. A hard money lender benefits in this situation. Hard money lenders also make the process of closing on a house much more speedier. 
It might make a difference in whether the client buys the house or the sale falls through.
There are numerous uses for hard money loans. They can quickly be underwritten, approved, and funded. It might mean the difference between the customer buying the house and the deal falling through for a real estate agent trying to conclude a deal swiftly.
Key to Successful Partnership
Trustworthy cooperation might be crucial in the realm of commercial finance. This relationship is the most important factor in Original Funding. Hard money lenders and real estate agents can both access the resources they require to prosper.
5) Inspector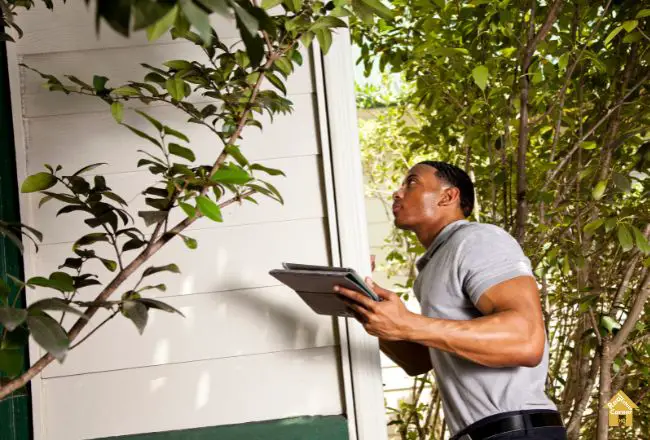 Before a house is officially sold, you'll almost certainly need to hire a home inspector to make sure it's in good working order. The homeowner is normally responsible for the cost of the pre-inspection.
It can be difficult to locate a trustworthy home inspector. For the best results, request a reference from other real estate agents you trust. Otherwise, while Googling "house inspectors around me" or "home inspectors in (insert your town name)," compare and contrast rates and evaluations.
Home inspections can help buyers feel more confident in their purchase, which can help speed up the sales process. When realtors have all of the details concerning the inspection, they may share the benefits and drawbacks with home purchasers.
It allows real estate agents to educate sellers about the health of their property and any issues.
Agents can make repair suggestions. As a result, a seller or buyer can arrange for repairs or negotiate a selling price based on market conditions.
It builds trust, gives agents a more professional appearance, and encourages referrals.
Improved Business—Increased Referrals from Satisfied Customers
6) Home Stager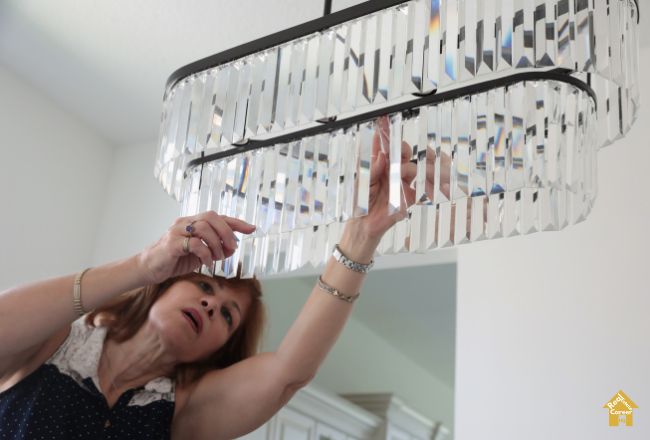 Home staging is the preparation of a private dwelling for sale in the real estate marketplace (with) the purpose of making a home appealing.
Home stagers are crucial not only for listing photos and hosting open houses but also for assisting in the sale of the home through one-on-one visits.
3 ways to stage a home
When it comes to staging your property, you have a few alternatives. You have three choices: do it yourself (DIY), get assistance from your real estate agent, or hire a professional staging business to perform the work for you. You could also do a combination of these alternatives in some circumstances.
DIY
Doing your own home staging can be a smart alternative if you're confident in your ability to design and exhibit the property or if you just want to save money. 
Your real estate professional
Many real estate professionals feel that staging can make a home sell faster. As a result, professionals will help their clients with preparing and staging the property prior to photographing, listing, or marketing it. 
Although some agents may only give guidance, then the sellers would choose to stage their homes themselves, other agents will take an active role in the process. They might have a selection of decorative elements that you can use to brighten up the place.
Stagers who work in the industry
You can hire a professional stager or staging firm to stage your home for you if you want a more hands-off approach. These are industry specialists who, in many cases, have design, interior decorating, or even real estate experience that can benefit you.
Disclaimer: The information in this post is for general information only, and not intend to provide any advice. They are subjected to change without any notice, and not guaranteed to be error-free. Some of the posts on this site may contain views and opinions from individual not related to JCHQ Publishing. They do not necessarily reflect our view or position.
(**) Affiliate Disclosure: Please note that some of the links above are affiliate links, and at no additional cost to you. Our company, JCHQ Publishing will earn a commission if you decide to make a purchase after clicking on the link. Please understand that we include them based on our experience or the research on these companies or products, and we recommend them because they are helpful and useful, not because of the small commissions we make if you decide to buy something through the links. Please do not spend any money on these products unless you feel you need them or that they will help you achieve your goals.
Sources:
Insead – The Ten Stages of Successful Strategic Alliances (source)