Real Estate Staging Association (RESA)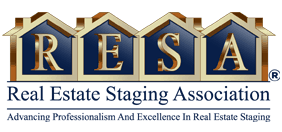 The RESA was formed by a group of 600 real estate stagers and numerous home staging training providers back in April 2007. Their goal is to advance the professionalism, maximize well-being for consumers, and profit potentials for industry professionals.
In addition to the networking opportunity and education materials, one thing I like is their RESA Buying Group. The collective purchasing power from all the members could give you substantial savings on the staging inventory. (i.e., Furniture, decorative items.) Here's the RESA Website and RESA Facebook.
You could find the local chapters through the links below:
Arizona – Facebook
California, Orange County – Facebook
California, San Diego – Facebook
California, Silicon Valley – Facebook
Colorado – Facebook
Florida, Fort Myers – Facebook
Florida, Jacksonville – Facebook
Florida, Miami – Facebook
Florida, Orlando – Facebook
Florida, Tampa Bay – Facebook
Indiana – Facebook
Kansas – Facebook
Michigan – Facebook
Minnesota – Facebook
Missouri – Facebook
New Jersey, Metro Centre
New Jersey, Delaware Valley – Facebook
New York – Facebook
Ohio – Facebook
Tennessee – Facebook
Texas, Dallas – Facebook
Texas, Houston – Facebook
Texas, San Antonio – Facebook
Virginia, Greater Capital Area – Facebook
Virginia, Richmond – Facebook
The International Association of Home Staging Professionals (IAHSP)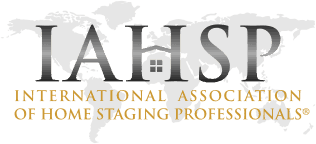 The IAHSP is one of the longest-running home staging trade associations. They started back in 1999 and have thousands of members worldwide. When you become their member, you'll have access to their home staging courses and the wholesale program. Also, they have a massive annual expo where business owners and real estate professionals, affiliate vendors would come together and network at the event.
One thing unique about them is their global-wide coverage. IAHSP does not only have members in the US, but they also operate in Canada, Europe, Japan, Latin America, Israel, and South Africa. Every culture could have a distinct preference when it comes to home decoration. Therefore, joining IAHSP could be helpful if you ever want to connect with real estate stagers from other countries. Here's the IAHSP Website and IAHSP Facebook.
You could find the local chapters through the links below: