Although running a real estate practice could bring you a great sense of fulfillment, it is not an easy thing to do. You'll need to find clients, gain their trust, understand their needs, and provide services that could exceed their expectations.
Fortunately, there are some incredible tools that could streamline your business process. Also, they could help you remain competitive in the real estate industry.
So I have compiled the list below for your quick reference. They should help you to run a productive real estate practice.
I categorized them based on different real estate professions. (e.g., appraiser, home stager, notary signing agent, salesperson.). If I did not label them, then those tools would be applicable to most real estate practices.
Just a disclosure that I would receive an affiliate commission if you make a purchase. (at no additional cost to you). However, I included them not just because of the compensation. Rather, I genuinely believe these tools could be helpful to you. In fact, I'm even using some of them when running my own office.
Safeguard your clients' info with secured devices
Since you may handle lots of confidential client information regularly, it is crucial to protect them by using encrypted devices. 
If you are going to keep files on a laptop, then you could consider using the Windows 10 Pro system. It has a "BitLocker" feature, which requires the user to enter a code before it can start loading anything.
To my understanding, this function would need the laptop to have a chip called TTM. The computer I'm using is Dell Inspiron 15 -3000, and it works perfectly fine for me. Here's a list of laptops that are pre-installed with Windows 10 Pro in Amazon. (**)
On the other hand, you could also store the documents into an encrypted USB drive.
Here's one that I like from Kingston. All your data is protected by the keypad and hardware encryption. It comes with the options of 16 GB, 32 GB, and 64 GB. (**)
Send emails to clients securely
Emailing has been one of the most common communication methods for many years. I don't think this would change anytime soon.
Since there could be confidential details in the communication, it is necessary to encrypt all your important messages. Hushmail is the platform that I'm using.
In each email that you're sending out, they have the option for you to encrypt it or not. One thing I like is that it can set up with your own domain. (e.g.name@yourcompany.com). Their Small Business Plus plan is $7.99 per month.
Keep in mind that Hushmail has a solid security system. If you forgot the password, even they could not reset it for you. So it's better to keep a record of your password somewhere safe.
You could click here to review their plan. (**)
eSigning document
In the past, when I needed a client to sign a document, I would print it out, mailed at the post office, call the client to see if they receive it, then wait for days before it delivered back to our office. 
All these unnecessary hassles could be eliminated by eSigning. One of the common online platforms for eSignature is DocuSign. It allows your clients to sign with their smartphones, tablet, or other touchscreen devices.
Scan & fax your documents with ease
Rather than getting all those old-school and bulky scanner, all you need is just a smartphone to scan your documents. The app that I'm using is called Genius Scan. It is developed by The Grizzy Labs, and it allows you to scan your documents into a nice PDF file.
It works on different sizes of documents such as A4, letter-sized, legal-sized, receipts, or even cheques. When you're taking a shot of the document, the app can automatically distinguish the paper from its background (i.e., your office desk.)
Once you scan the documents, you could send them to your email or export them to other apps. 
Genius Scan has a free version for you to try it out. I paid a one-time $7.99 to get full functionality, such as exporting the scanned files to the cloud and added security. I have been using that for a few years so far I'm pretty satisfied with it. 
Also, they have another app called "Genius Fax" for sending fax. You must purchase credits to fax documents. If you need to receive faxes, then you could obtain a fax number by paying a monthly fee.
Let clients find you through a professionally-looking website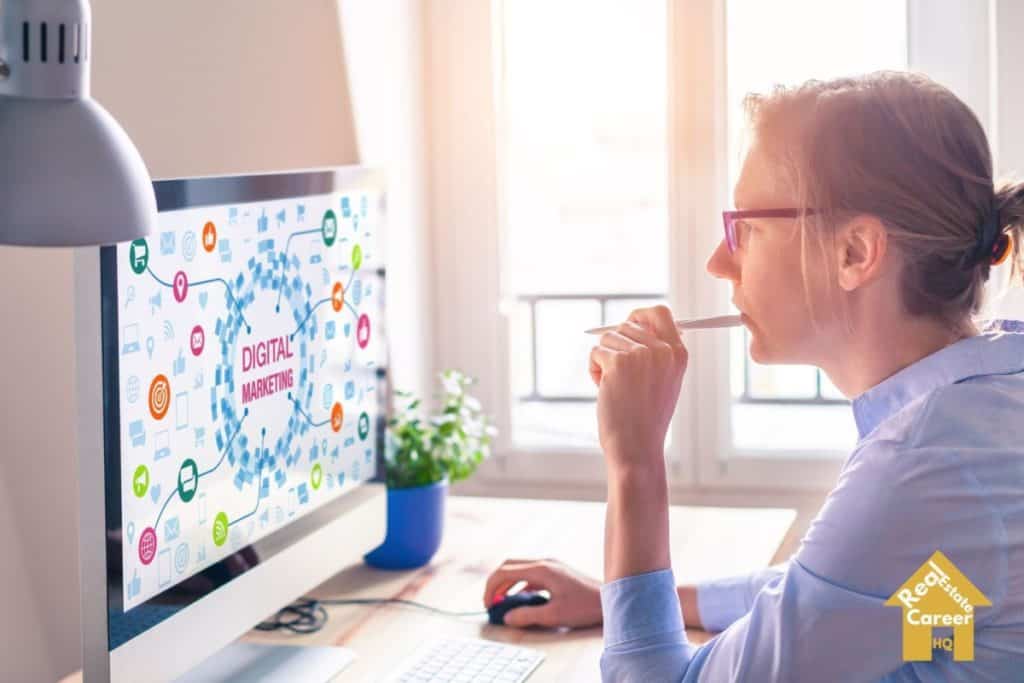 Most people would do an online search for you before they even contact you. If you don't have the budget for others to build a website, then you can DIY it.
First, you need to get a domain name and a hosting plan. Bluehost is the one that I like. It's one of the most well-known hosting companies. Their features are easy to use, and plans are affordable. You could click here to check out the Bluehost plans. (**)
I prefer to use WordPress to build a website. You can always customize it by choosing a theme that you like.
(Actually, I also built this website myself. What do you think?)
Creating eye-catching images for your website and social media
As for getting photos for your site, Canva is really the way to go. It has thousands of stock photos available. Also, they have an incredibly user-friendly tool that allows you to create beautiful images.
You can create blog images, logo, infographic, Pinterest images, Youtube thumbnail and many others.
Scale your marketing messages
Emailing marketing is the ideal way to send out messages to a large group of audiences. This could be for potential or existing clients and referral partners. 
You could take a look at Aweber. (**). One thing I like about them is that after someone subscribes to your emailing list, you could send them an automatic sequence of emails. Rather than contacting each subscriber manually, this really makes the marketing effort automatic.
Try AWeber free for 30 days! – AWeber Communications
Notarize loan documents with confidence – (for notary loan signing agents)
This embosser can make a crisp impression of 1.65″ in diameter. It can do the job for 20lb paper or stationary exclusively.
One thing I like is that you could customize the text. Also, the price is very affordable.
Click here for check out this notary seal on Amazon. (**)
Maintain a good business record with a notary journal – (for notary loan signing agents)
In many states, keeping a record for your notary business activity is mandatory. Not only that, it is a good business practice, but it could also be a piece of strong evidence should your business activity comes into question.  
This hardbound journal has many entries that let you record items such as signer's name, date, ID, address, and others. It has different page options of 96, 168, 336.
You could click here to check out its price on Amazon. (**) 
Measuring a property accurately and seamlessly – (for real estate appraisers)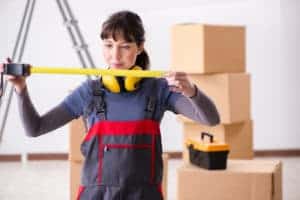 Measurements play an important factor in your appraisal report. Since you'll be doing it regularly, it's better to find one that could give you accurate results but not lower back pain. 
I wrote a review of:  
Laser Distance Meter where you could use it with ease
Measuring Wheel that is designed for massive real estate area
Traditional Measuring Tape that serves great as a backup
You could read the review here. 
Streamline your appraisal business with an online platform – (for Real estate appraisers)
Although there are other CRM systems out there, some are specially designed for real estate appraisers. They allow you to handle your workflow, communicate with mortgage lenders, banks, and AMCs.
Potential clients could reach you there for appraisal services, while the system will give you the features to accept or reject assignments.