(**) Disclosure: This post may contain affiliate links, meaning our company, JCHQ Publishing will get a commission if you decide to make a purchase through the links, but at no additional cost to you.
As a real estate professional, one of the biggest challenges you face is generating leads and building relationships with potential clients. In today's digital age, email marketing is one of the most effective and efficient ways to accomplish both of these goals.
Before we dive into how to leverage email marketing for real estate success, let's first address the question of whether it actually works. The answer is a resounding yes.
According to the Digital Marketing Association, email marketing has an ROI of as high as 4200%, which means that for every $1 you spend on email marketing, you can expect a return of $42.
So why is email marketing so effective for real estate professionals? For starters, it allows you to reach a large audience of potential clients at a relatively low cost. Email is also a more personal and direct form of communication than social media or other marketing channels, which can help you build stronger relationships with your audience. In fact, NAR conducted research back in Sept 2021 and 21% of respondents REALTORS said that email marketing is one of their Top Lead-Generating Tech Tools.
In this blog post, I'll share some tips and strategies for leveraging email marketing to achieve real estate success.
Looking to succeed in the real estate industry? Subscribe to our exclusive email list today and gain access to expertly curated real estate guides from industry leaders, as well as discounted CE courses and the latest industry updates. From marketing strategies to virtual staging techniques, our handpicked resources cover everything you need to know to stay ahead of the game. Click here for more details!
How Do You Leverage Email Marketing?
Now that we've established that email marketing works for real estate, let's discuss how to leverage it for maximum success. Here are a few key strategies and tactics to keep in mind:
Creating targeted email campaigns
This is one of the most effective ways to leverage email marketing for real estate success. For instance, let's say a real estate agent wants to target first-time homebuyers. They can create a newsletter that provides useful tips for first-time homebuyers, such as information about the home-buying process, how to get pre-approved for a mortgage, and how to find the right home for their needs. By addressing the specific needs and interests of their audience, the agent can increase the chances of engagement and build trust with potential clients.
Additionally, the agent can showcase new properties in a specific neighborhood to potential clients who have shown interest in that area, increasing the likelihood of a sale.
Personalizing your email messages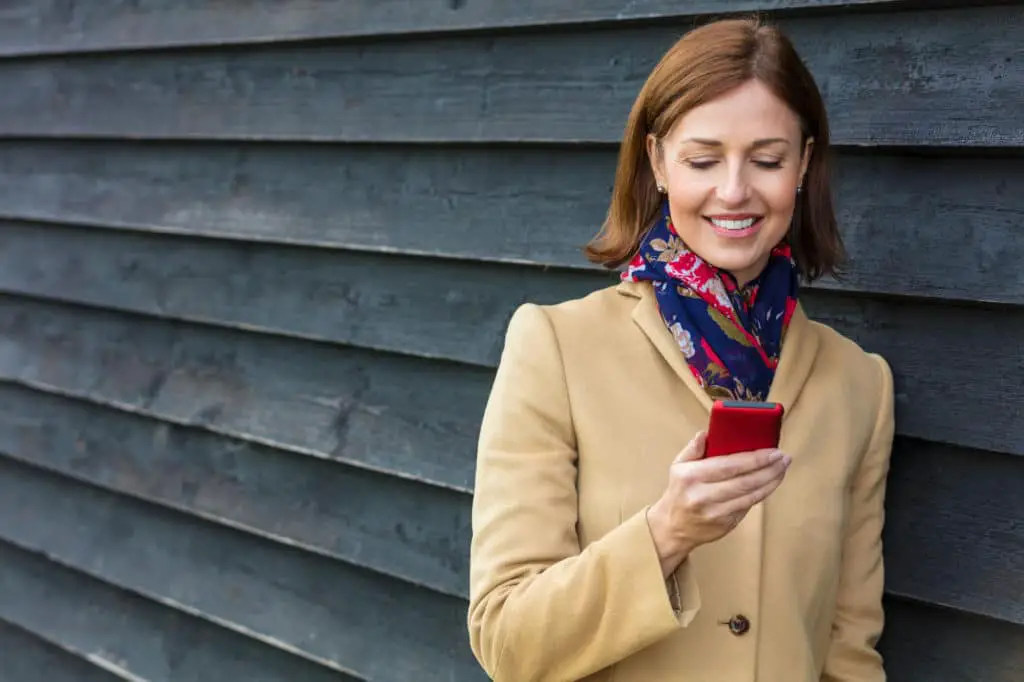 This helps make a lasting impression on your audience. For example, let's say a real estate agent wants to send out a promotional email to potential clients who have shown interest in luxury properties. The agent can segment their email list based on demographics, such as age and income, to ensure that they are sending the right message to the right audience.
The agent can also use the recipient's first name in the subject line or greeting, creating a sense of personal connection and making the email more engaging. By personalizing the email messages and tailoring them to the interests and behaviors of their audience, the agent can increase the chances of engagement and build a stronger relationship with their potential clients.
Use Automation Tools
Automation tools like drip campaigns and autoresponders can help you streamline your email marketing efforts and ensure that your messages are delivered at the right time.
For instance, if an agent wants to follow up with potential clients after a property showing, they can create a drip campaign that sends a series of automated emails over a set period.
The first email could include a thank-you message and a recap of the property, while subsequent emails could provide additional information or offer a free consultation with the agent.
Additionally, the agent can set up an autoresponder to send a welcome email to new subscribers. This email can introduce the agent, provide some valuable information, and invite the recipient to take further action, such as scheduling a consultation or browsing available properties on the agent's website.
By using automation tools, the agent can ensure that their email messages are delivered at the right time, increase engagement, and ultimately, convert potential clients into satisfied customers.
Provide Valuable Content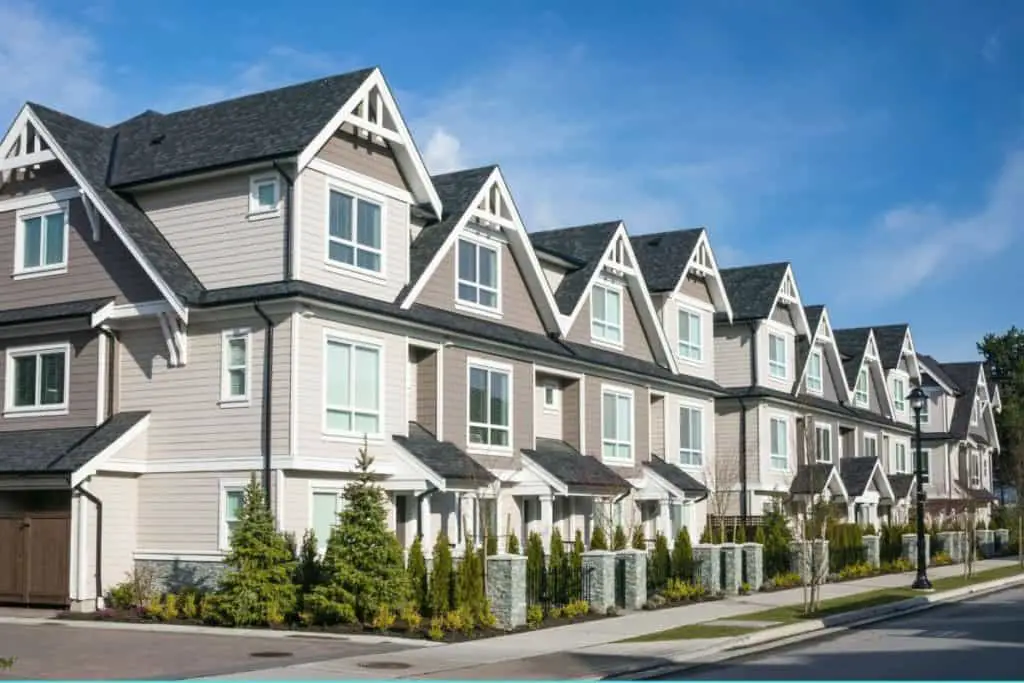 In order to keep your audience engaged and interested in your emails, it's important to provide valuable content that goes beyond just promoting your properties or services.
For example, an agent can send out a monthly newsletter that includes market updates, local news, and valuable tips for homebuyers or sellers. The agent can also add a section with fun lifestyle content, such as recipes, DIY home improvement projects, or local event recommendations.
By offering this kind of content, the agent can position themselves as a trusted source of information and establish a stronger relationship with their audience.
It's important to note that the content should not be solely promotional; it should add value to the subscriber's life beyond just promoting the agent's properties or services. By providing valuable content, the agent can increase open rates and click-through rates, reduce unsubscribe rates, and ultimately, increase their chances of converting subscribers into clients.
Aweber has the perfect tool to segment your email subscribers. Rather than sending out emails one by one, you may reach all of them with just a click of a button. It truly scales your communication with clients and saves your time tremendously. You may click here to find out more (**)
How Do I Grow My Real Estate Email List?
Of course, in order to leverage email marketing, you need to build up an email list. Here are some tips for growing your real estate email list:
Offer Valuable Content: One of the best ways to entice potential subscribers to join your email list is by offering valuable content in exchange for their email addresses. This might include a free guide to buying or selling a home, a market report for your area, or access to exclusive property listings.
Use Social Media: Social media can be a powerful tool for promoting your email list and encouraging people to sign up. Consider running a Facebook ad or Instagram campaign that highlights the benefits of joining your email list, or including a link to your sign-up page in your social media bios.
Network with Industry Partners: Another effective way to grow your email list is by networking with other real estate professionals or industry partners. You might co-host a webinar or event with a mortgage broker or home inspector, and require attendees to provide their email addresses in order to register.
Use Opt-In Forms: Opt-in forms are a great way to capture email addresses from your website visitors. Consider adding a form to your website's homepage, blog posts, or property listings that invites visitors to sign up for your email list.
Factors to consider when choosing an email marketing provider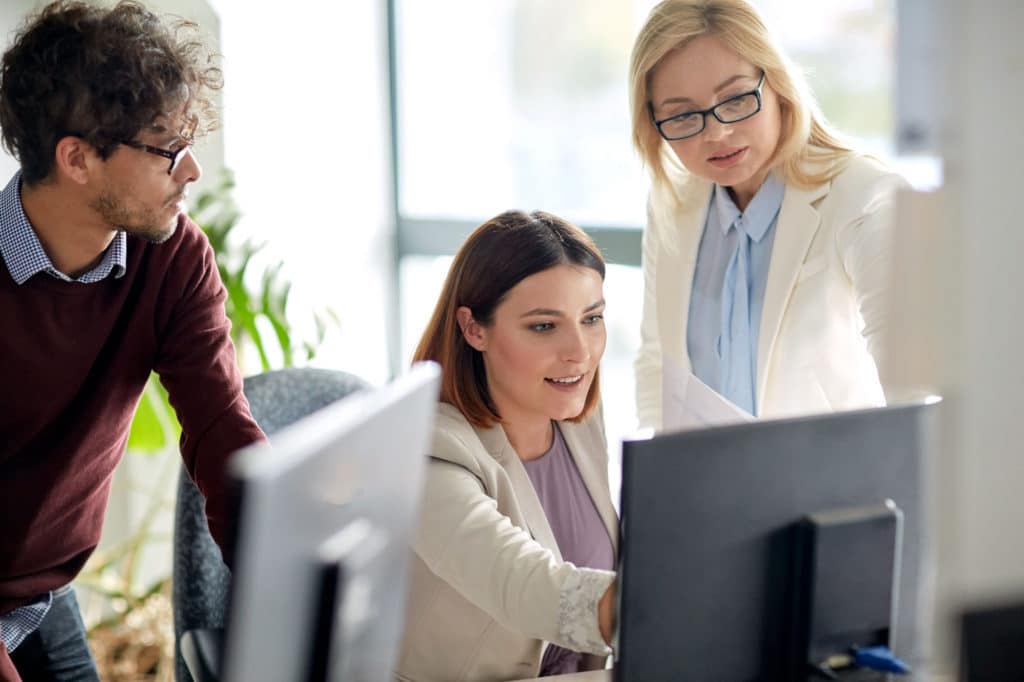 With so many email marketing providers available, choosing the right one is crucial to maximize your email campaigns' effectiveness. Real estate agents, in particular, prioritize a reliable and efficient email marketing provider, and here are some factors they consider when making their choice:
Deliverability: Real estate agents need an email marketing provider with a high deliverability rate, as their emails must reach their intended recipients. This is especially important as emails from real estate agents often contain important information about listings or open houses.
Automation and segmentation: Real estate agents need an email marketing provider that offers automation and segmentation capabilities, allowing them to send targeted messages to specific groups of clients. This can help increase engagement and improve conversion rates.
Template design and customization: Real estate agents need an email marketing provider with an intuitive drag-and-drop interface that enables them to design and customize their email templates easily. A visually appealing and professional-looking email can make a significant difference in attracting potential clients.
Integration with CRM and other tools: Real estate agents need an email marketing provider that integrates with their customer relationship management (CRM) software and other tools they use. This can streamline their workflow, save time, and improve efficiency.
Analytics and reporting: Real estate agents need an email marketing provider that provides detailed analytics and reporting, allowing them to track the performance of their email campaigns, identify areas for improvement, and make data-driven decisions.
Cost and scalability: Real estate agents need an email marketing provider that is affordable and scalable as their business grows. They should consider providers that offer pricing plans based on the number of subscribers or emails sent, as well as those that offer discounts for annual subscriptions.
Overall, real estate agents should carefully evaluate their options and choose an email marketing provider that meets their specific needs and preferences.
Conclusion
Email marketing is an essential tool for real estate professionals who want to generate leads, build relationships, and grow their businesses. By creating targeted email campaigns, personalizing your messages, and providing valuable content, you can leverage email marketing to achieve real estate success.
And by growing your email list through valuable content, social media, networking, and opt-in forms, you can ensure that your email marketing efforts are reaching a wider audience. So what are you waiting for? Start leveraging email marketing for your real estate business today!
Aweber has the push notification feature to send out messages to site visitors. The best is they do not even need to provide you with an email address. With just a simple click of consent, you can send them the notification regularly. Click here to learn more about Aweber. (**)
Disclaimer: The information in this post is for general information only, and not intend to provide any advice. They are subjected to change without any notice, and not guaranteed to be error-free. Some of the posts on this site may contain views and opinions from individual not related to JCHQ Publishing. They do not necessarily reflect our view or position.
(**) Affiliate Disclosure: Please note that some of the links above are affiliate links, and at no additional cost to you. Our company, JCHQ Publishing will earn a commission if you decide to make a purchase after clicking on the link. Please understand that we include them based on our experience or the research on these companies or products, and we recommend them because they are helpful and useful, not because of the small commissions we make if you decide to buy something through the links. Please do not spend any money on these products unless you feel you need them or that they will help you achieve your goals.