(**) Disclosure: This post may contain affiliate links, meaning our company, JCHQ Publishing will get a commission if you decide to make a purchase through the links, but at no additional cost to you.
Many people have never heard of the career of being a field inspector, including myself. Until recently, I came across an article from the National Notary Association, where it stated that some notaries are taking inspection jobs as a side hustle. 
Field inspectors are responsible for inspecting properties and verify their conditions. They are usually hired by banks or insurance companies to identify any potential issues with the property. This is a critical step to limit possible loss for the financial firm. Field inspectors would take photos of the subject property and produce a report which outlines its condition. 
To better understand what it is like to be a field inspector, I talked to numerous people in this field. I also spent several days researching this career and found that this could be a great side hustle opportunity for many. 
In this article, you will find out what it is like to be a field inspector, the different types of inspection assignments, and the earning figures of this profession.
Types of Inspections
1) Residential Property Inspection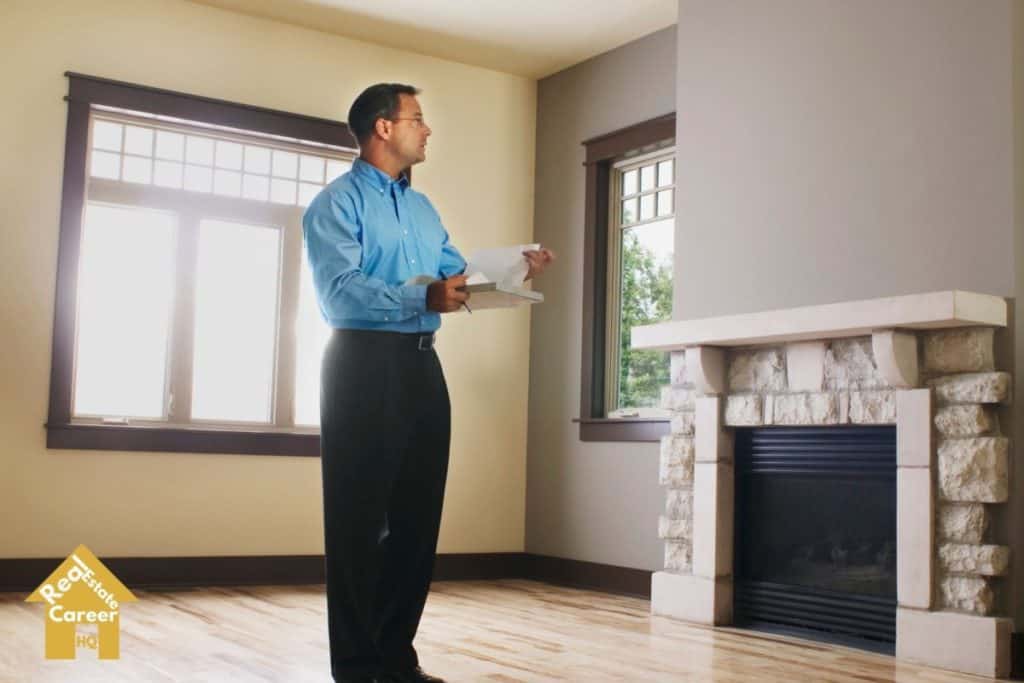 This can be required for many reasons. The most common one is during the sale of real estate, the buyer or the lender would like to obtain or verify the details. 
Another situation could be a property owner takes on a home improvement or construction loan, and the mortgage lender needs an update on their progress. 
Below are some of the duties for a residential property inspection:
Bankruptcy Inspection 
Broker Opinion of Value (BOV) 
Broker Price Opinion (BPO) 
Estimated Market Value (EMV) Analysis 
Construction Funding Report 
Construction Progress Report 
Delinquency Interview 
Face To Face Interview Report 
Flood Hazard Verification 
Foreclosure Inspection 
HUD Title I Program Home Improvement Inspection 
Insurance Loss Inspection 
Investigative Inspection Report 
Neighborhood Information Profile 
Occupancy Verification 
Sale Date Inspection 
Here's a clip of a residential property inspection
In there, Glenn Byers, the field inspector, shared how he inspected a residential property. He took many photoshoots of the exterior and interior of the property.
I'm surprised that he even took shots of the rooftops. Glenn seems to be very detailed oriented and made notes of the appliances' brand.
2) Commercial Property Inspection
This seems to be an exciting part of the business. There are many different components to the inspection in addition to the physical property – for example, you could be instructed to check the leased equipment, verify a merchant credit card machine or confirm a business registration.
Here's a short clip on a Business Verification Inspection from the Society of Field Inspectors
Here's another clip of a restaurant kitchen inspection
Below are the duties for a commercial property inspection:
Broker Opinion of Value (BOV)
Broker Price Opinion (BPO)
Business Verifications for Credit & Background Checks
Carpet Inspections
Classic Vehicle Finance Inspections
Coupon Redemption Inspection
Environmental Inspections/Assessments
Fitness Center Inspections
Floor Plan Inspection
Granite Countertop Inspections
Leased Equipment Inspections
Mattress Inspection
Merchant Credit Card Account Site Verification
Movie Audience Response Survey
Mystery Shopper Survey
Photo Inspections
Physical Facilities Inspection
Retail Outlet Verification
TV Audience Response Survey
Vehicle Delinquency Interviews
3) Property Preservation Inspection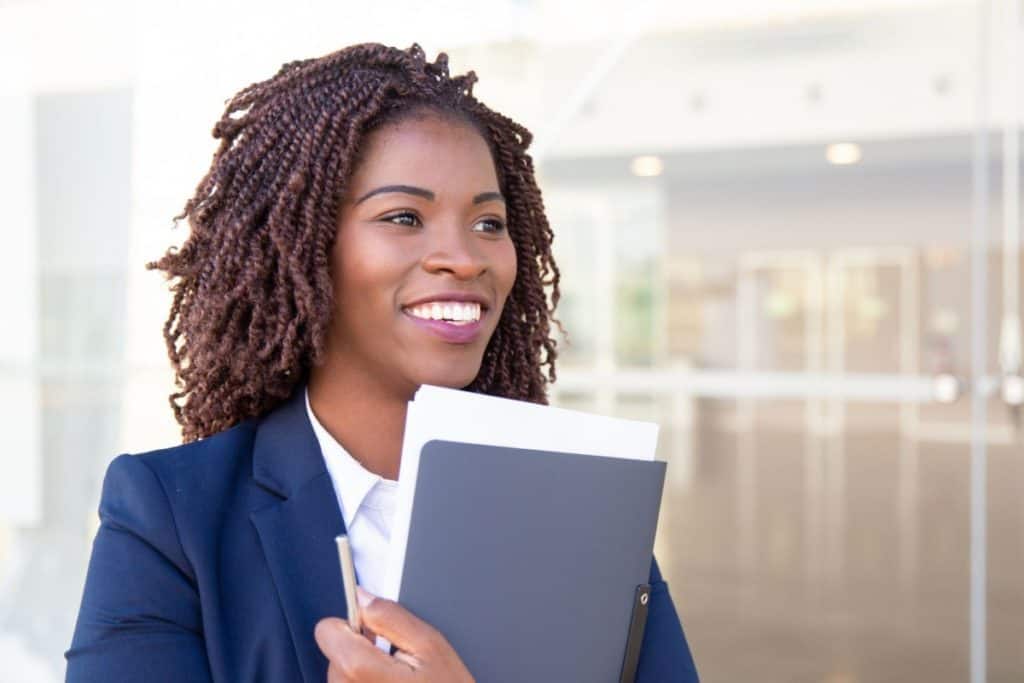 A property management company usually does this type of inspection. Since they are managing real estate for owners, they need to ensure things are being taken care of properly. 
Before a tenant move in, a field inspector would check whether the carpet is clean, debris is removed, and the door lock is changed. If there are any damages or hazard items, they should put them down in their report for repairs or removal. 
During a tenant's occupancy, a field inspector will also check whether the house is maintained properly and that it is in a livable and safe condition. For example, when a property is located in areas with cold winter, it is essential to check whether the house is winterized. Else, the external water pipe could burst, which result in severe water damage.   
Here is the common checklist for a property preservation inspection:
Cleaning 
Debris removal 
Door and window boarding 
Fire damage repairs 
Hazard removal 
Lawn maintenance 
Lock changes 
Minor and major repairs 
Mold remediation 
Oil tank removal 
Pool draining and covering 
Roofing, carpentry, exterminating services 
Snow removal
Water damage repairs 
Winterizations/ de-winterizations 
What are the requirements to be a field inspector?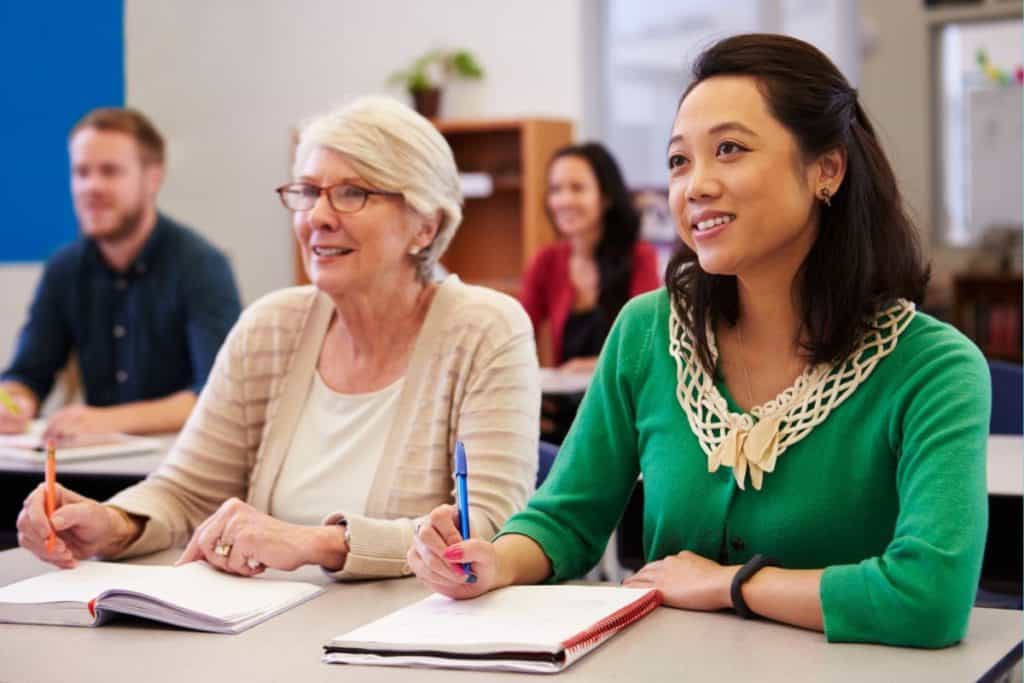 There isn't a licensing requirement to be a field inspector, and most companies only require the field inspector to have a high-school diploma. Training, instructions, and inspection forms are typically provided to you by the tasking firms. 
Unless you are doing property appraisal, then you must obtain a real estate appraiser license in your state. (If this is something you want to pursue, you may click here on how to become a real estate appraiser). 
To better understand the requirement to be a field inspector, I reviewed some job postings in the online job forum.
There was one I found from a Field Inspection Company in California. They are an industry leader in performing field inspections and inventory auditing for financial institutions. 
They require their applicant to have an Android / iOS-based smartphone or tablet. I don't think this is just for taking photos. I guess they need you to install some apps for writing the inspection reports. 
You would be driving to different locations, so reliable transportation and a valid driver's license are a must.
Although not mandatory, it would be an asset if you have experience as a Home Inspector, Floor Planning, Insurance Adjusters, Notaries. They specifically stated that those are transferrable skills.
You must be detail-oriented, patient, flexible, and can adapt to changes. I talked to several field inspectors. They said that it is not uncommon that appointments would be rescheduled or canceled at the last minute.
Yet, you can send a reminder to clients beforehand, but you cannot completely avoid it. So being patient and not get discouraged are essential to running this business in the long haul.
How much does a field inspector make?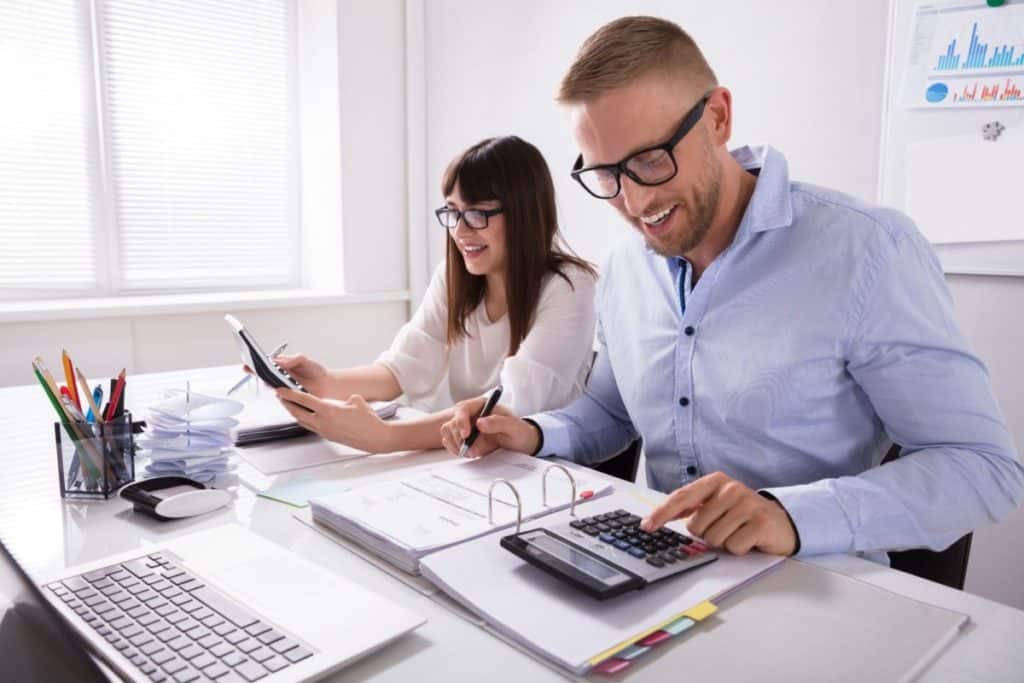 Field inspectors make an average annual income of $45,845. The income range typically falls between $40,638 and $51,954. (+)
The fees you will receive will vary depending on the type of assignment. Fees can range from $13 for a drive-by inspection up to $150 for a commercial building inspection.
Property inspections seem to be a lucrative segment of the market. For example, the average annual income of Construction and Building Inspectors is $60,710. (-)
But typically speaking, the higher the fees, the more work you need to put in. And the more specialized skill it is required. 
Source: (+) Salary.com (January 29, 2021); (-) Bureau of Labor Statistics (May 2019)
Here are the field inspector average income by states
| States | Average Annual Income |
| --- | --- |
| Alaska | $51,392 |
| Alabama | $42,957 |
| Arkansas | $42,281 |
| Arizona | $45,325 |
| California | $51,209 |
| Colorado | $45,707 |
| Connecticut | $49,604 |
| District of Columbia | $50,993 |
| Delaware | $48,137 |
| Florida | $43,553 |
| Georgia | $44,355 |
| Hawaii | $48,100 |
| Iowa | $43,873 |
| Idaho | $43,269 |
| Illinois | $47,083 |
| Indiana | $44,790 |
| Kansas | $43,507 |
| Kentucky | $43,140 |
| Louisiana | $43,919 |
| Massachusetts | $49,879 |
| Maryland | $47,269 |
| Maine | $44,194 |
| Michigan | $45,881 |
| Minnesota | $46,899 |
| Missouri | $43,690 |
| Mississippi | $39,885 |
| Montana | $41,558 |
| North Carolina | $43,736 |
| North Dakota | $43,048 |
| Nebraska | $42,040 |
| New Hampshire | $46,532 |
| New Jersey | $50,686 |
| New Mexico | $41,902 |
| Nevada | $46,991 |
| New York | $49,191 |
| Ohio | $44,763 |
| Oklahoma | $43,094 |
| Oregon | $45,661 |
| Pennsylvania | $45,753 |
| Rhode Island | $48,320 |
| South Carolina | $42,911 |
| South Dakota | $39,243 |
| Tennessee | $41,650 |
| Texas | $45,018 |
| Utah | $43,435 |
| Virginia | $45,570 |
| Vermont | $44,148 |
| Washington | $48,962 |
| Wisconsin | $45,157 |
| West Virginia | $40,618 |
| Wyoming | $40,802 |
| | |
Source: Salary.com (January 29, 2021)
Will field inspectors with higher education earn more?
Zippia has a study where they reviewed 3,963 field inspectors' resumes. According to their findings, field inspectors with higher education do earn more. 
| Education | Income Range |
| --- | --- |
| High School Diploma or Less | $62,006 to $64,454 |
| Some College/ Associate Degree | $62,783 to $65,261 |
| Bachelor's Degree | $63,916 to $66,439 |
| Master's Degree | $64,683 to $67,236 |
Source: Zippia.com
But as I'm reviewing job postings online, I haven't found any company where they require their field inspectors to have a post-secondary education. Perhaps, a degree could be useful when working in a corporate setting and looking for a promotion. 
I believe having a "relevant" education is the key. Well, I'm not sure if having a Master's Degree in Music or Drama would help the field inspector career.
You may consider getting a Home Inspection Certificate or taking a course on Quality Inspector. 
What are the demographics for field inspectors?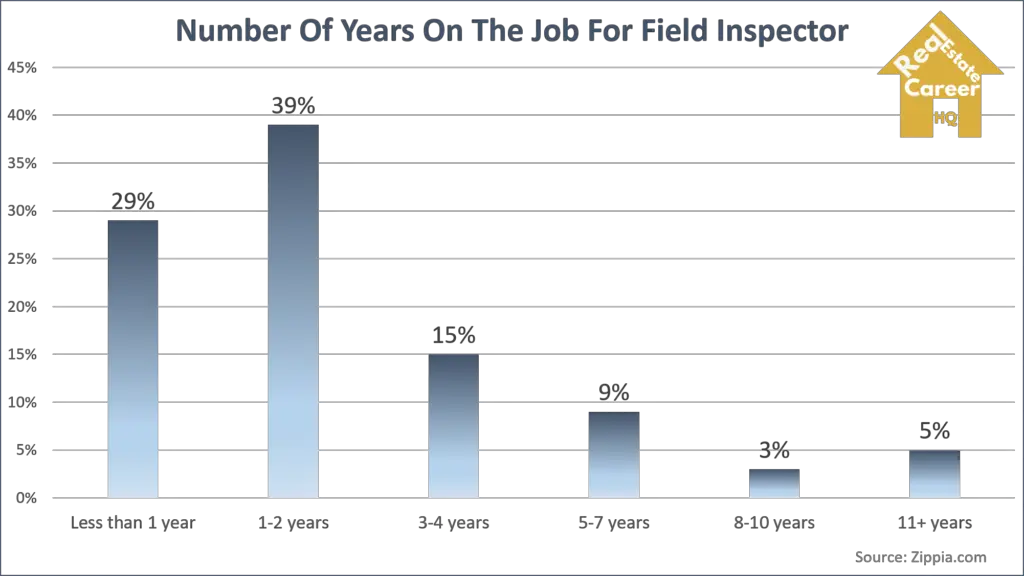 The data source for this chart is from the same Zippia study I talked about earlier. A shocking 68% of field inspectors have 0-2 years of experience.
This could be because the barrier of entry for this occupation is not too high. Many people want to give it a try. But after a couple of years, they either cannot succeed in this career path or do not find it suitable for them. So they exit the industry.
This scenario is quite common for many self-employed businesses, where the turnover rate in the first couple of years is extremely high.
Therefore, if you are seriously considering being a field inspector, you must equip yourself with the necessary skills and knowledge.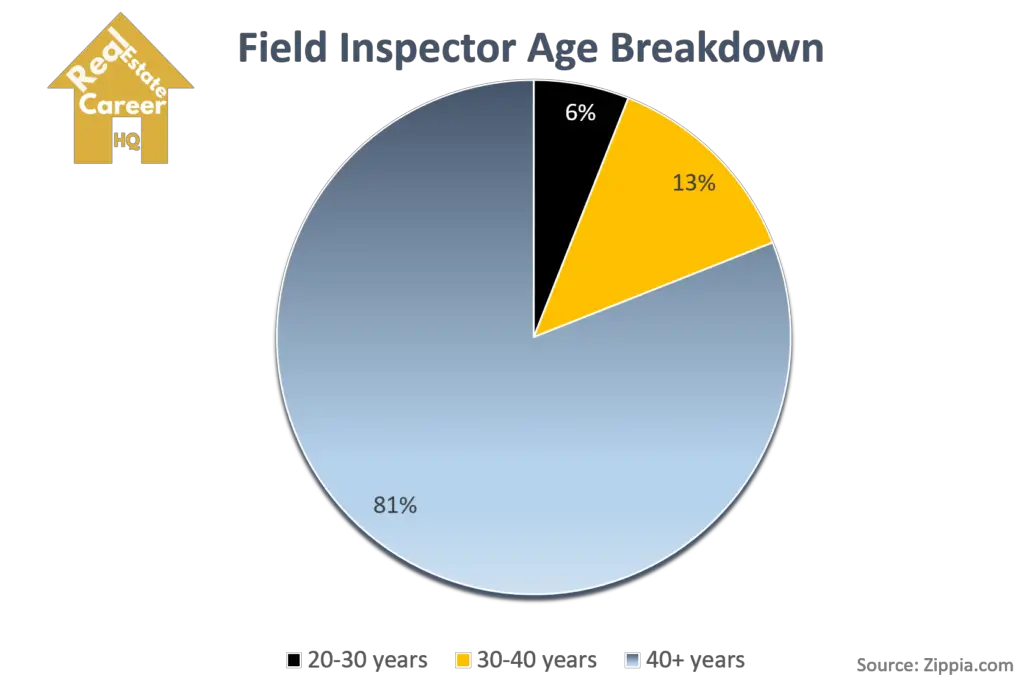 The majority (81%) of field inspectors are over 40 years old—however, the average age of field inspectors is only 51. So many field inspectors still have a long way before retiring.
But this data applies to employee field inspectors. Not sure if a similar result would occur for self-employed inspectors.
Where can field inspector find work opportunities?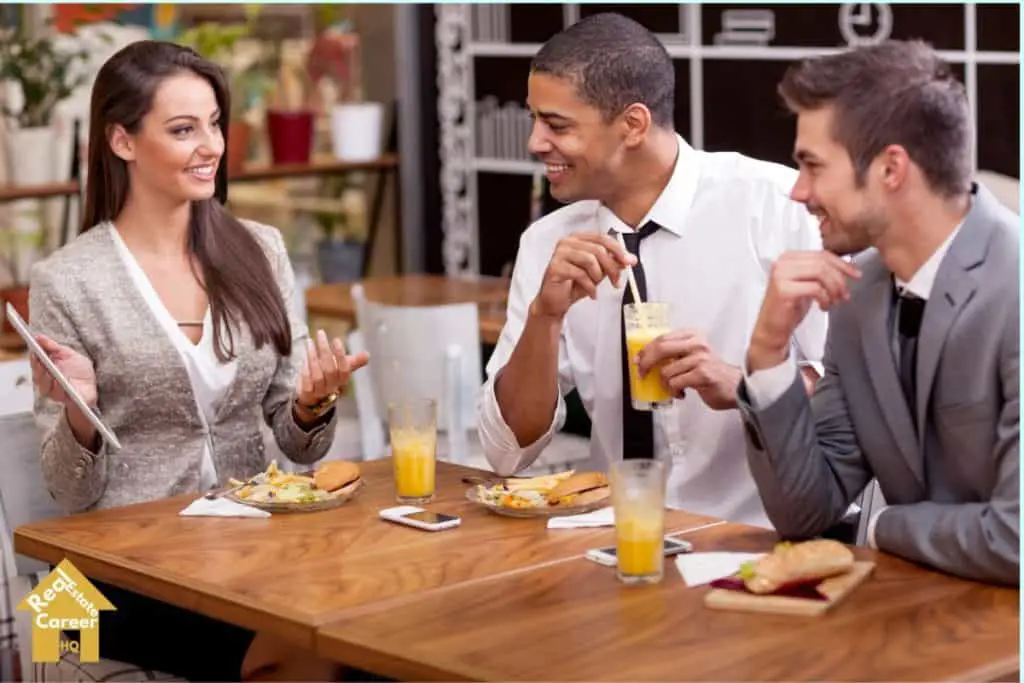 If you are looking to be employed by a field inspection or insurance company, you can do an online search. I simply type in "field inspector jobs" on Google, and there are tons of job postings from different job forums. 
But if you are running on your field inspection business, then your earnings would depend on the number of job orders you can complete. So it is essential to build a trusted relationship with the hiring firms (i.e., insurance companies and banks.)
Look for those companies in your local area and try to connect with the people in charge of the field inspection outsourcing. LinkedIn could be a great platform to build such a professional connection.
You may also contract with field inspection agencies. They receive job orders directly from the financial institutions, and then they would subcontract these assignments to field inspectors. This could give you more work opportunities.
A field inspector told me that she uses the SOFI website. It provides free listings for inspectors so companies can seek out when they need to outsource an inspection job. (I'll leave its link in the reference section.)
Disclaimer: The information in this post is for general information only, and not intend to provide any advice. They are subjected to change without any notice, and not guaranteed to be error-free. Some of the posts on this site may contain views and opinions from individual not related to JCHQ Publishing. They do not necessarily reflect our view or position.
(**) Affiliate Disclosure: Please note that some of the links above are affiliate links, and at no additional cost to you. Our company, JCHQ Publishing will earn a commission if you decide to make a purchase after clicking on the link. Please understand that we include them based on our experience or the research on these companies or products, and we recommend them because they are helpful and useful, not because of the small commissions we make if you decide to buy something through the links. Please do not spend any money on these products unless you feel you need them or that they will help you achieve your goals.
Reference: