(**) Disclosure: This post may contain affiliate links, meaning our company, JCHQ Publishing will get a commission if you decide to make a purchase through the links, but at no additional cost to you.
To become an escrow officer in California, you must obtain the Escrow Agent License from the California Department of Business Oversight. You need to submit an Escrow Agent License application, a fee of $725, get a fidelity and surety bond, go through the fingerprint background check and fulfill the financial requirement.
So what does an escrow officer do? An escrow officer is a neutral third party working between a buyer and seller in a real estate transaction. Your role is to secure the property and review documents to ensure the terms of the sale are fulfilled on each end. You will hold the funding and disburse them accordingly once all the required conditions are met.
An escrow officer plays a crucial role in a real estate transaction. To help you better understand this occupation, I spent hours reviewing the California Financial Code, the California Code of Regulations and the California Department of Financial Protection and Innovation's website. 
In this guide, you'll find out the steps to become an escrow officer in California, income updates, and FAQ about this profession. I'm confident that this valuable info may lead you to make a better-informed career decision. 
Throughout this guide, I will use the terms "Escrow Agent" and "Escrow Officer" interchangeably, and they both refer to the party that provides escrow services. And the Escrow Agent License is for those who want to start a company that provides escrow services.
In California, an escrow agent is either a "licensed" or "controlled" escrow company.
A "controlled" escrow is typically owned and operated by an attorney, a real estate broker, or a title insurance company.
A "licensed" escrow is also known as an "independent" escrow company. Their license is issued by the Department of Financial Protection and Innovation, which I will cover here.
But before we start, I want to give a brief disclaimer. This post is not intended as legal advice or state/federal escrow training. It is for general information only. Please check with your state whether escrow officers/agents are utilized in the closing process. Always follow your State laws and best practices.
A Table Summary to Become an Escrow Officer in California
| Course | Exam | Bonds | Renewal Period | Fees | Other Requirements |
| --- | --- | --- | --- | --- | --- |
| No | No | (Fidelity bond $125,000; Surety bond $25,000) | License remains in effect until surrendered, revoked, or suspended. | $3,725 (including fees for EAFC membership, application, investigation) | Financial statements, background check |
9 Steps to Become an Escrow Officer in California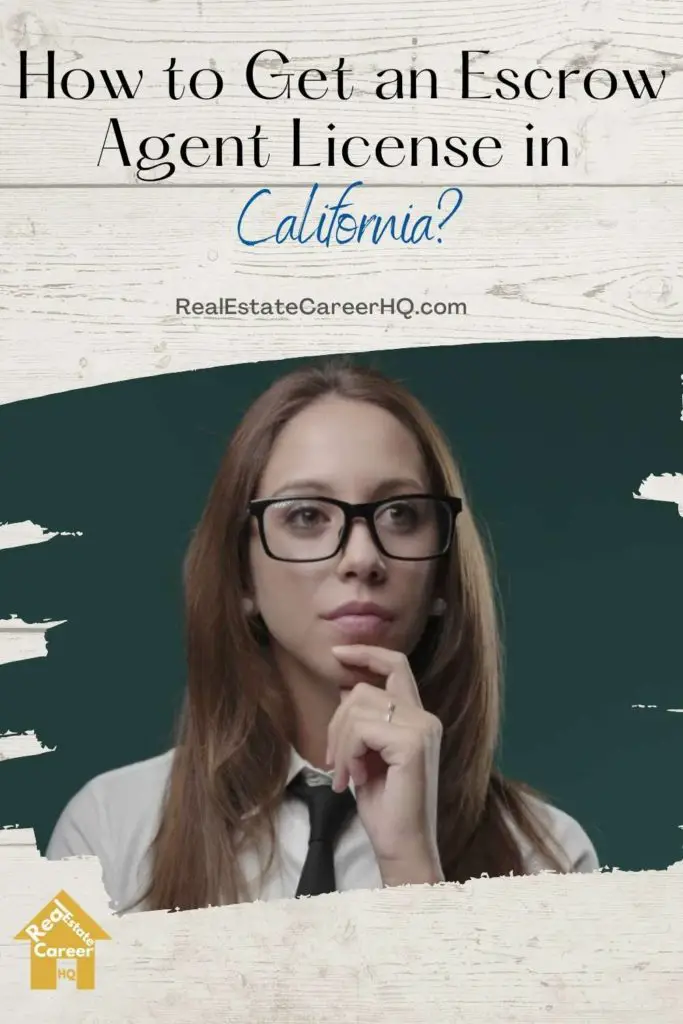 Step 1: Become a member of the Escrow Agents' Fidelity Corporation
According to the California Financial Code Section 17312 (c), you must be a member of the EAFC. Their objective is to indemnifying members against loss due to fraud, theft, or embezzlement by officers, directors, stockholders, and employees. There is a $3,000 membership fee, and you must comply with their requirement.  
Step 2: Get a fidelity bond
This bond coverage is to indemnify you, the escrow agent, for loss resulting from fraudulent or dishonest abstraction, misappropriation, or embezzlement of trust obligations by an officer, director, trustee employee.
This bond needs to cover each officer, director, trustee, and employee for no less than $125,000.
If the fidelity bond has a deductible, you must deposit a surety bond with at least the same amount.
Step 3: Obtain a surety bond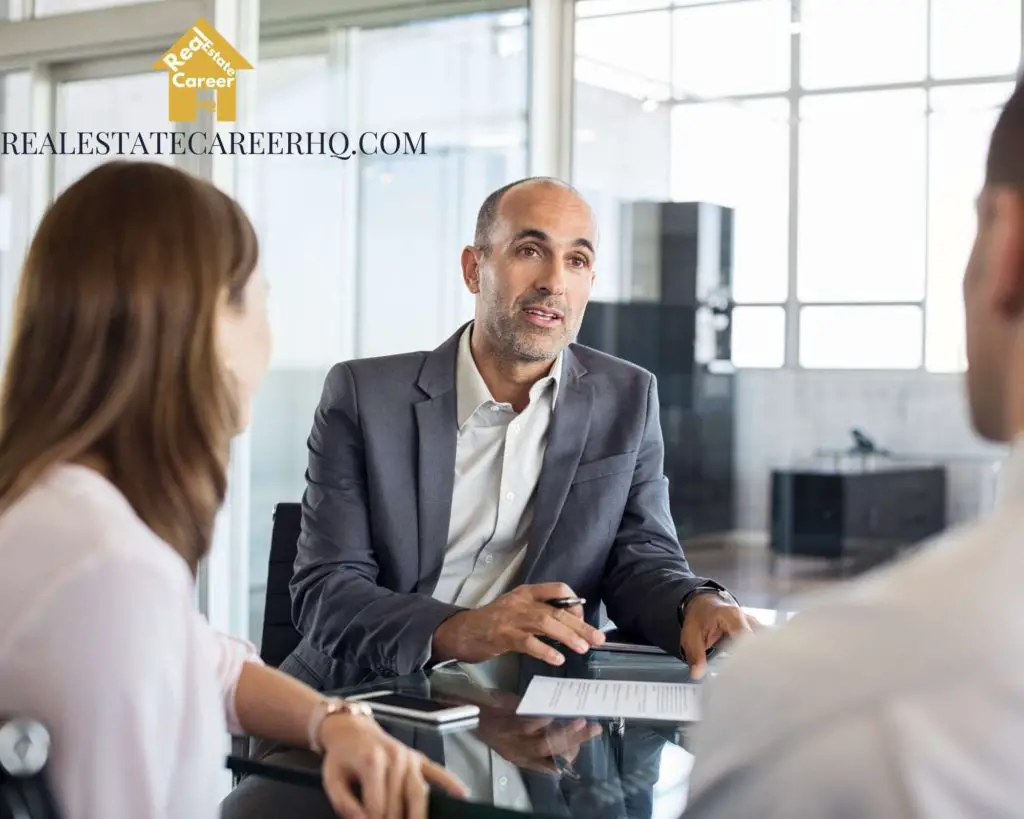 The surety bond is to protect your client against your wrongdoing, which results in financial damage. Then they can file a claim against the surety bond. 
In California, the minimum required amount of surety bond is $25,000. This may increase up to a maximum of $50,000 as your escrow liability grows.
You may get it from a licensed surety bond company. The premium depends on numerous factors, such as your credit rating. I checked with a surety bond provider, their annual premium for a $25,000 surety bond starts at $250.
But keep in mind that the surety bond is to protect the consumer and not you as an escrow officer. If you want coverage for your business, you may look into Error and Omission Insurance. (E&O)
Step 4: Conduct a background check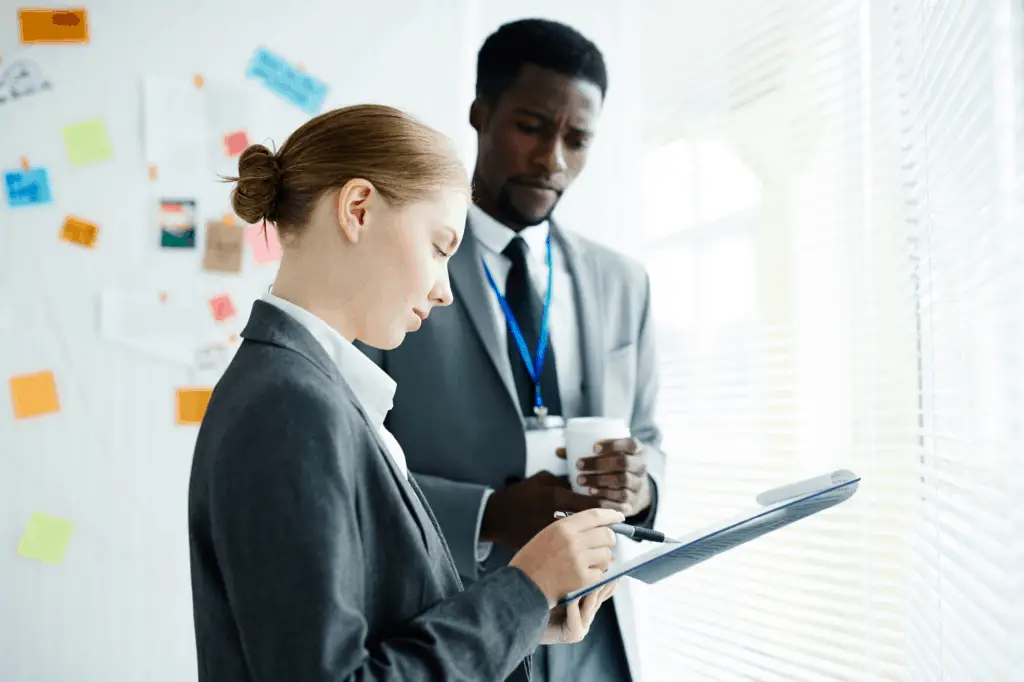 It is to ensure you are a trustworthy professional and will serve the public's best interest. After all, your escrow company will handle a significant amount of other people's money on a day-to-day basis.
The Department of Justice will obtain any criminal history info and conduct a civil court check. They will review whether you had involved in activities such as fraud, embezzlement, fraudulent conversion, or misappropriation of property.
You need to submit an electronic fingerprint to the Department of Justice for clearance. You may do so through the Live Scan program. There is a $10 fee for each clearance.
Since the integrity of others in your company is as important, you must file a fingerprint card for each stockholder, officer, director, manager, and employee.
Step 5: Meet the financial requirement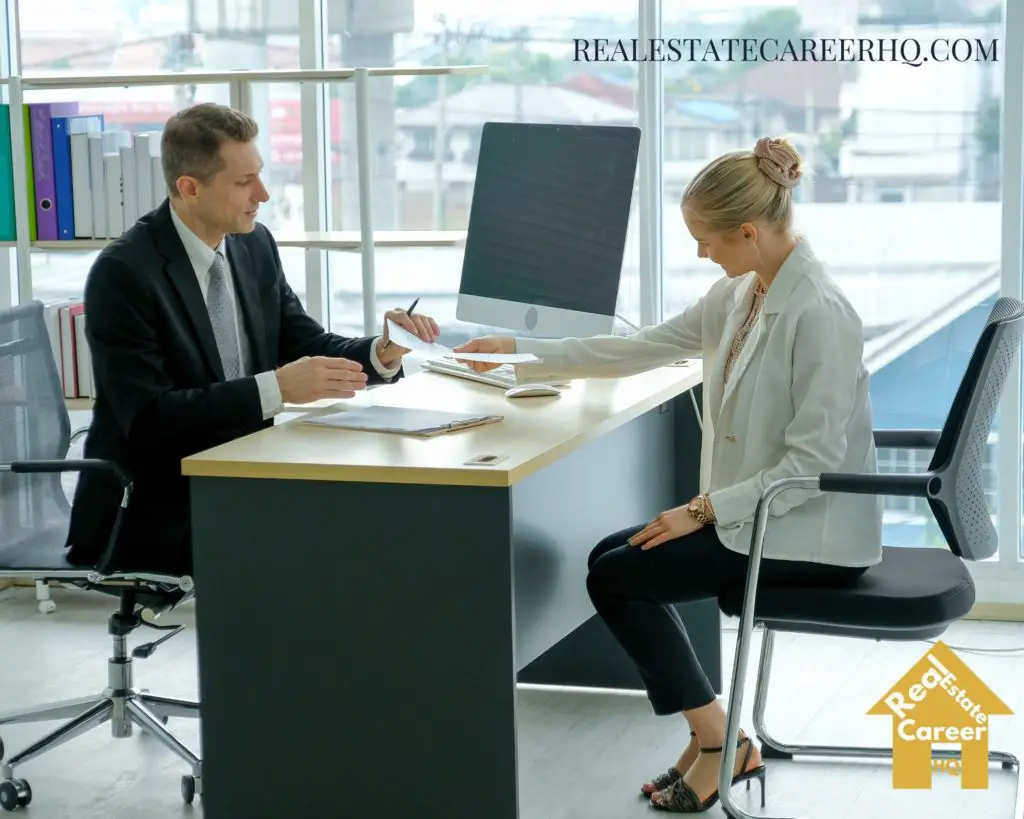 The Department needs to know the financial strength of your escrow firm. Therefore, you are required to show them audited financial statements.
Your company's liquid assets must be at least $25,000 more than current liabilities, while tangible assets $50,000 more than total liabilities.
The Department may require a greater tangible net worth if you, the escrow agent, maintains branch offices.
Step 6: Hire the right escrow manager
According to the Escrow Law, each licensed location must have a manager with at least five years of escrow experience.
If you set up multiple branch offices, you cannot just rely on yourself in managing them all. You should delegate the managerial role to a suitable person for each branch.
Step 7: Submit an Escrow Agent License Application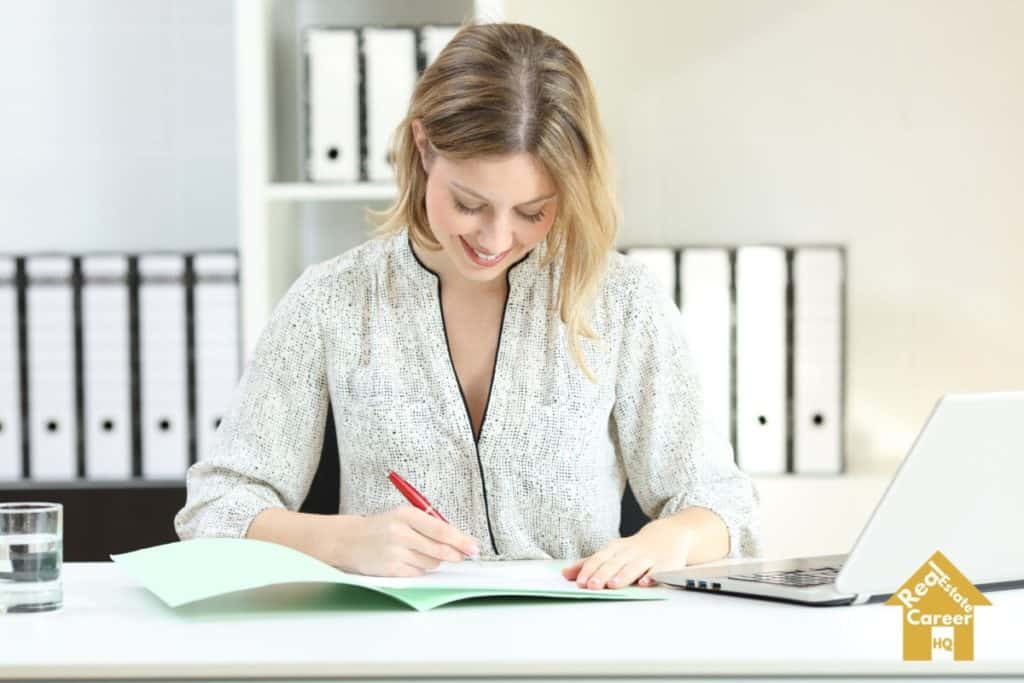 To apply for the Escrow Agent License, you will submit the Application for License Under the Escrow Law to the California Department of Business Oversight.
To complete this form, you will need to provide information on the applicant, branch offices, stockholders, officers, directors and employees.
There is a $625 application fee and a $100 investigation fee. You may paid by a check payable to the "Department of Business Oversight". Note that they are non-refundable.
After you complete the application, you may mail them along with all the required documents to Los Angeles office at 320 West 4th Street, Los Angeles, CA 90013.
Step 8: Study the California Escrow Laws
Although there is no course or exam required to become an escrow officer in California, it is essential to know the rules and regulations. In fact, you need to submit a signed affidavit acknowledging that you have read and are familiar with the Escrow Laws.
A great way is to study the California Financial Code, Division 6. It consists of seven chapters:
Application of this Division
License and Bond
Escrow Regulations
Revocation of License
Hearings
Liquidation and Conservatorship
Crimes and Civil Penalties
Another excellent resource is the California Code of Regulations Title 10, Chapter 3, Subchapter 9. Here are some of the topics you will find:
Article 1. General Provisions
Article 2. Applications
Article 3. Bonds
Article 4. Books, Records and Accounts
Article 5. Advertising [Repealed]
Article 6. Accusations and Hearings [Repealed]
Article 7. Guarantee of Trust Obligations
You can find its link in the reference section below.
Step 9: Network with other real estate professionals in California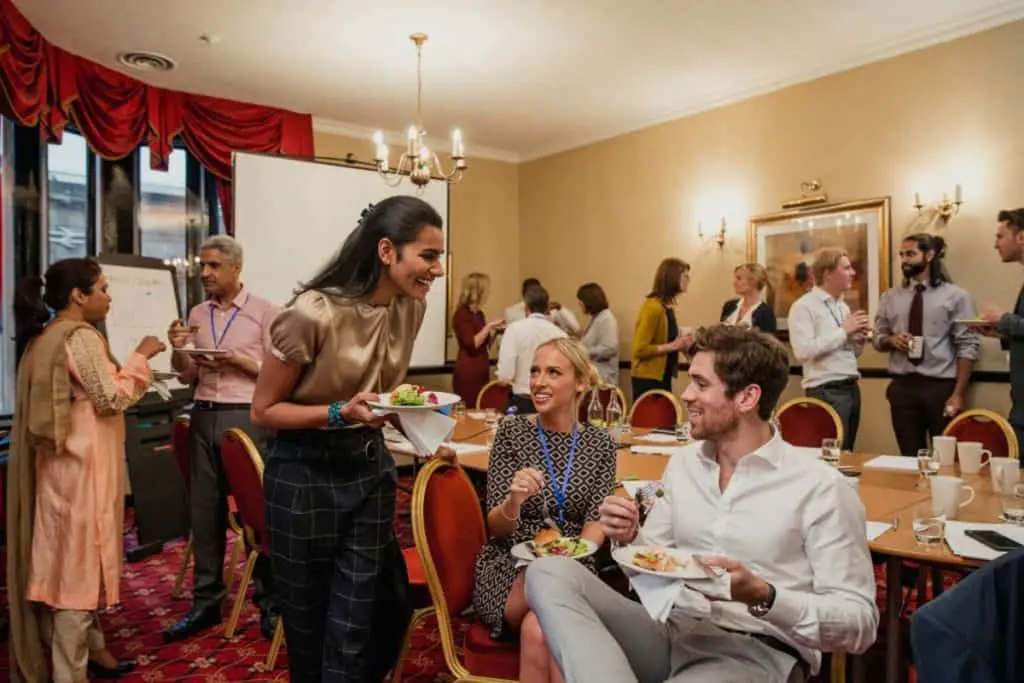 Connecting with other escrow officers in California is a good way to gain a better understanding about the escrow industry. You could do so by joining industry affiliations such as the California Escrow Association.
Begin with a friendly conversation. Let them know that you are starting your career as an escrow officer, ask them if they have any tips or advice for newbies to the industry.
In addition, you should network with other professionals in the real estate field. Mortgage agents, lenders, notary loan signing agent and realtors can all provide you with valuable insight, which could be very helpful to your career building in the long haul.
Here's a list real estate professional groups on our resource page. Hope this will be useful to you.
How much does it cost to start an escrow company in California?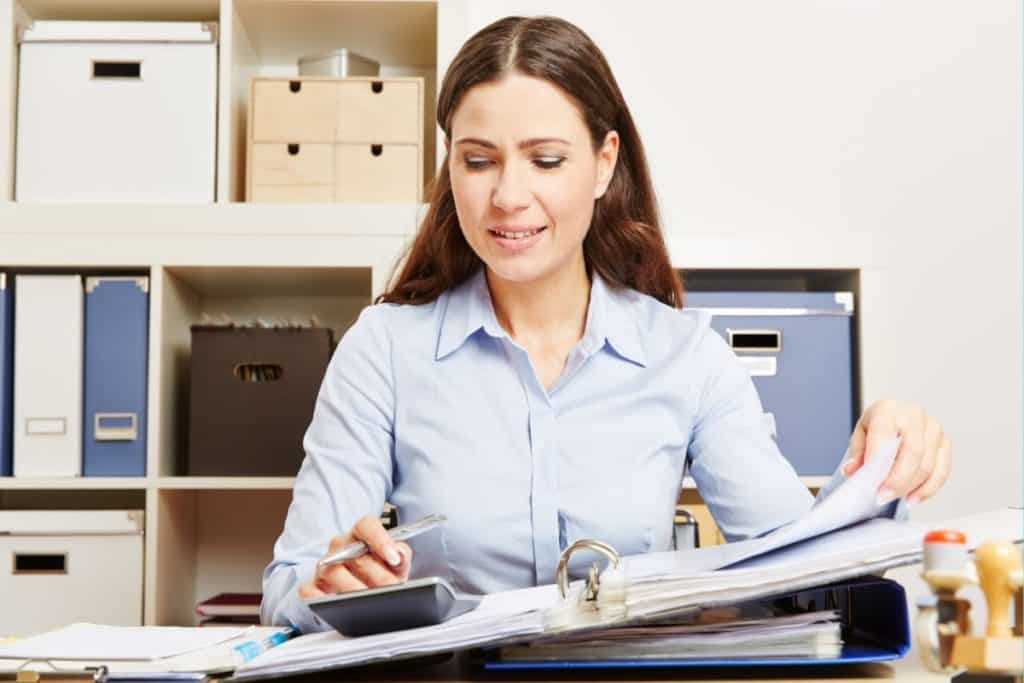 It takes approximately $3,725 to start an escrow company in California. Here's the breakdown:
Escrow agent license fee: $625
Investigation fee: $100
EAFC membership fee: $3,000
There could be other expenses involved, such as surety and fidelity bond, background check, banking, business registration, accounting, business insurance, E&O coverage, laptop, staff's salary and other business supplies. Here's a resource page with a list of incredible business tools that I like.
How long does it take to obtain the escrow agent license in California?
It takes up to 30 days to obtain an escrow agent license in California. This is the timeframe the California Department will issue a license after they receive your escrow agent application. However, it is subjected to the completeness of your application.
How much do escrow officers make in California?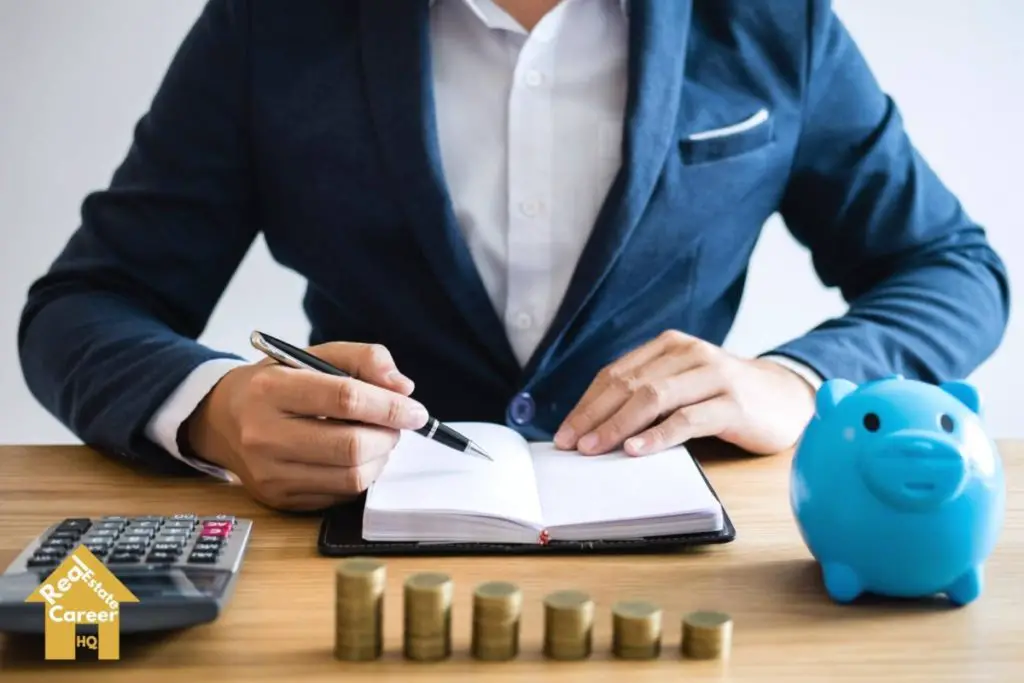 Escrow officers in California make $55,515 on average. The income range usually falls between $44,933 and $67,301. (+) The earning would depend on your skill level, location, years of experience and productivity.
Furthermore, the type of property that you specialize in working with may also impact your income.
As I'm reviewing the income figures, Commercial Escrow Officers in California have a higher average annual income of $66,779. The mostly earn between $45,714 and $88,972. (-)
Source: (+) Salary.com – Oct 28, 2020; (-) ZipRecruiter.com- Nov 18, 2020
Is there a demand for escrow officers in California?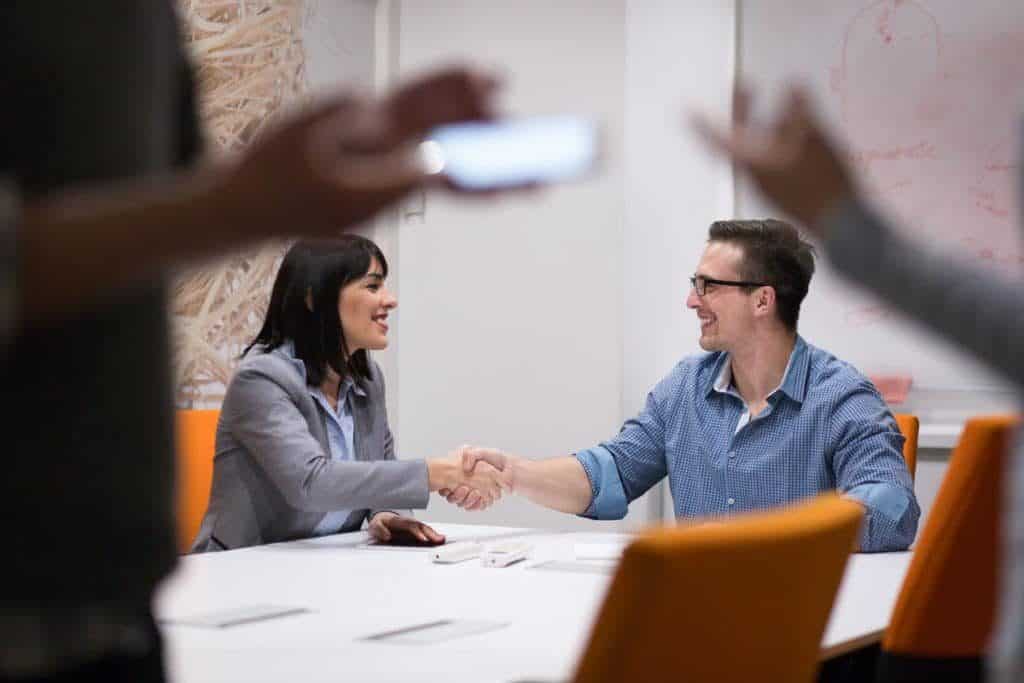 Some states require an attorney to handle the real estate closing and not an escrow office. The good news is, according to the First American Title, California is not an attorney state.
As I'm writing this post now, I see many job listings for escrow professionals in California. However, they tend to look for applicants with at least two years of escrow industry experience. You may get a foot in the door by working as an escrow assistant first.
California is a state with over 39.5 million people reside in it. According to the Housing Market Update from the California Association of REALTORS, there were 484,510 homes sold in 2020 (As of October). 
As long as people buy and sell properties in the state, there is a demand for escrow officers in California.
When and how to renew the escrow agent license in California?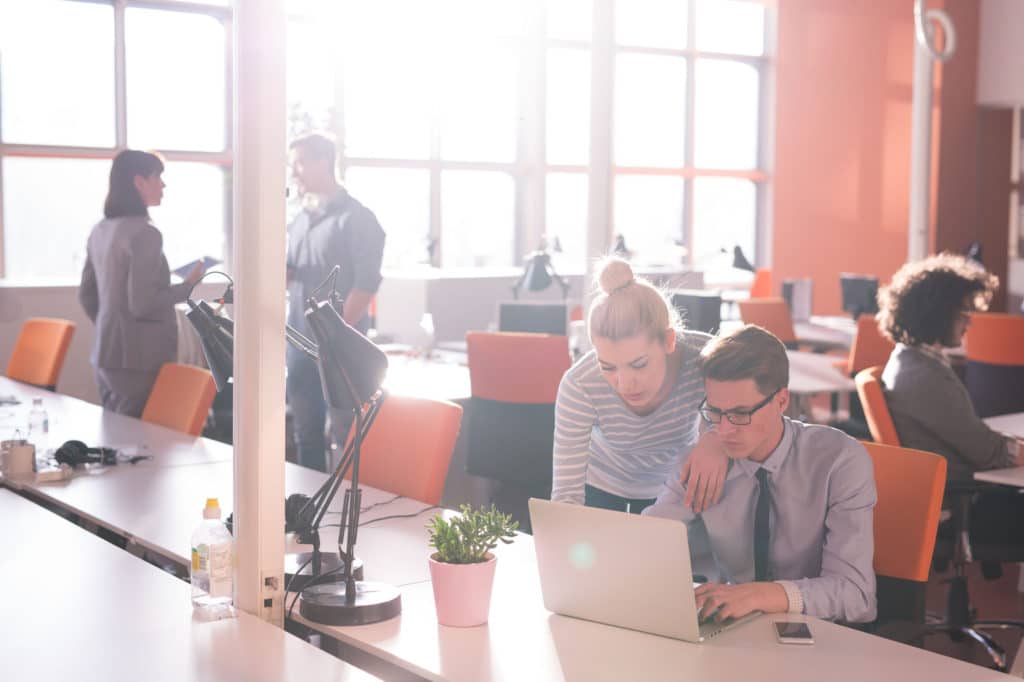 According to the California Financial Code Chapter 4, 17600, " An escrow agent's license remains in effect until surrendered, revoked, or suspended."
Furthermore, the commission may inspect your escrow business, accounts and records at any time without prior notice. They will perform this at least once every 48 months.
Where could I obtain more details about being an escrow officer in California?
You may contact the California Department of Financial Protection and Innovation:
(866)275-2677
licensing@dfpi.ca.gov
Reference:
California Department of Financial Protection and Innovation
California Financial Code – Division 6 (source)
California Code of Regulations Title 10, Chapter 3, Subchapter 9 (source)
Salary.com – Escrow Officer Salary in California (source)
ZipRecruiter.com – Commercial Escrow Officer Salary in California (source)
California Association of REALTORS – Housing Market Update (source)
US Census Bureau – New Residential Sales (source)
National Association of REALTORS – Quick Real Estate Statistics (source)
First American Title- Your Guide to Real Estate Customs by State (source)
NNASurety- Escrow Agency Surety Bonds (source)
SuretyBonds.com – California Escrow Licensee Bond (source)