(**) Disclosure: This post may contain affiliate links, meaning our website, RealEstateCareerHQ.com, will get a commission if you decide to make a purchase through the links, but at no additional cost to you.
Being an escrow officer is a respectable profession in the real estate industry. To help you better understand this occupation, I spent hours going through the Oregon Revised Statutes and the Oregon Real Estate Agency's website. 
To become an escrow officer in Oregon, you must obtain the Escrow Agent License from the Oregon Real Estate Agency. You need to submit an Escrow Agent License application, a $450 fee, proof of surety bond, cover letter, resume, and a financial statement.
So what does an escrow officer do? An escrow officer is a neutral third party working between a buyer and seller in a real estate transaction. Your role is to secure the property and review documents to ensure the terms of the sale are fulfilled on each end. You will hold the funding and disburse them accordingly once all the required conditions are met.
In this guide, you'll find out the steps to become an escrow officer in Oregon, income updates, and FAQ about this profession. I'm confident that this valuable info may lead you to make a better-informed career decision. 
Throughout this guide, I will use the terms "Escrow Agent" and "Escrow Officer" interchangeably, and they both refer to the party that provides escrow services. And the Escrow Agent License is for those who want to start a company that provides escrow services.
But before we start, I want to give a brief disclaimer. This post is not intended as legal advice or state/federal escrow training. It is for general information only. Please check with your state whether escrow officers/agents are utilized in the closing process. Always follow your State laws and best practices.
A Table Summary to Become an Escrow Officer in Oregon
| Course | Exam | Surety Bond | Renewal Period | Fees | Other Requirements |
| --- | --- | --- | --- | --- | --- |
| No | No | $50,000 | 1 year | $497 (including application fee; criminal record check) | Cover letter, resume, financial statement |
5 Steps to Become an Escrow Officer in Oregon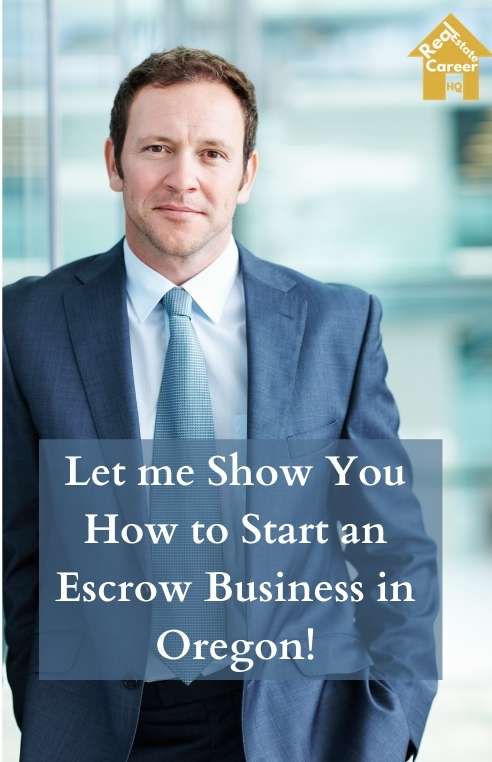 Step 1: Provide a cover letter and a resume
These help the Licensing Agency to know more about you. 
In the cover letter, you should include the general plan and character description of the escrow business. You may also describe its history – for example, when did you start the business. 
All applicants need at least three years of escrow administration experience. So on the resume, you should include work experience that is relevant to the escrow businesses. For each past work experience, you must include: 
Former employer
Employment dates
Duties
Note the Agency also recognizes work experience in another state that has compatible escrow laws. 
Step 2: Obtain a surety bond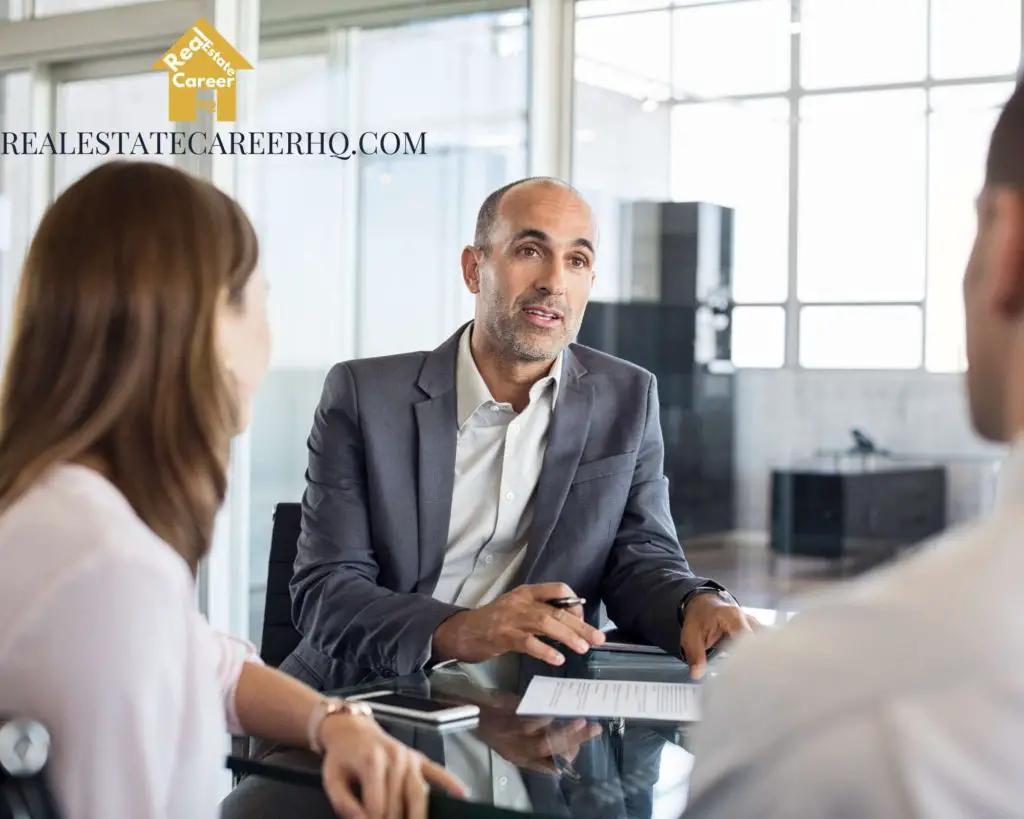 The surety bond is to protect your client against your wrongdoing, which results in financial damage. Then they can file a claim against the surety bond. 
In Oregon, the required amount of surety bond is $50,000. You may get it from a licensed surety bond company, and here's the form they need to sign. They also needs to affix a corporate seal on it.
The premium depends on numerous factors, such as your credit rating. I checked with a surety bond provider, their annual premium starts at $500.
But keep in mind that the surety bond is to protect the consumer and not you as an escrow officer. If you want coverage for your business, you may look into Error and Omission Insurance. (E&O)
Step 3: Prepare the financial statement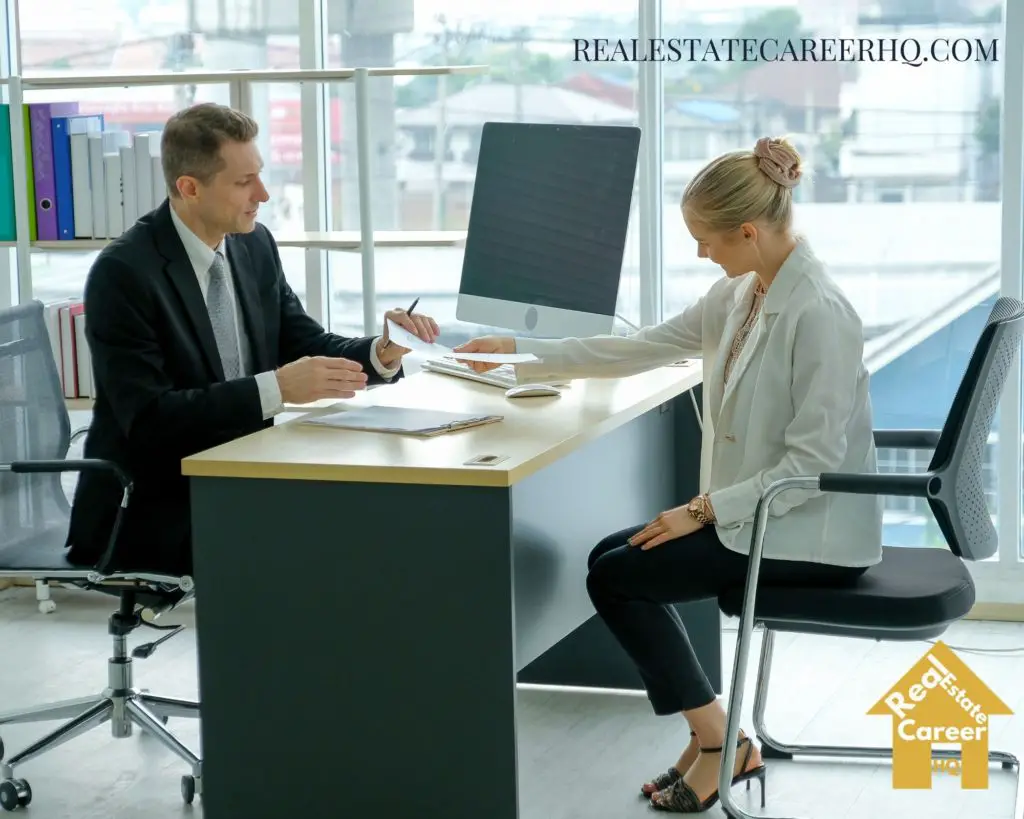 The Agency needs to know how well you are when it comes to handling money. Therefore, you are required to show them your business's balance sheet and income statement.
They must be following the generally accepted accounting principles (GAAP) and prepared by a certified public accountant. 
Step 4: Conduct a background check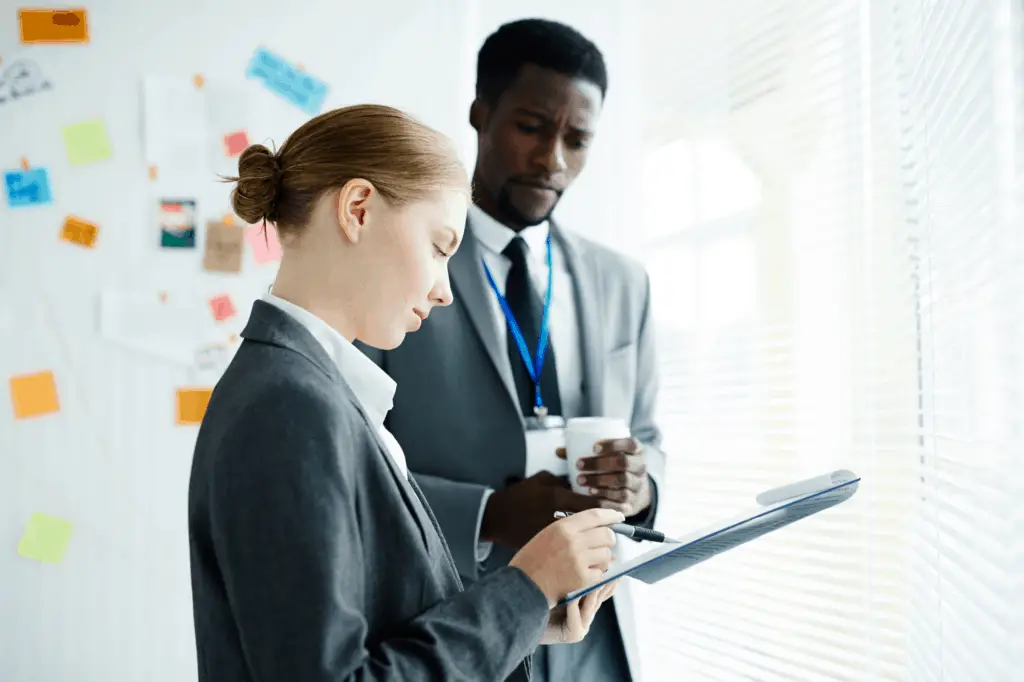 It is to ensure you are a trustworthy professional and will serve the public's best interest. After all, an escrow officer will handle a significant amount of other people's money on a day-to-day basis. 
To do so, you'll need to fill out the "Escrow Criminal Records Check Application." In there, you will disclose your criminal, regulatory, civil, and financial history. 
If you answer "yes", you must provide:
A detailed explanation of the incident. (i.e., dates, locate, involved agencies and/or courts, nature, circumstances, and disposition)
Letters from three people that attest to your good character (Cannot be from relatives)
If the incident happened more than ten years, submit official documents that confirm the nature and current status or disposition.
There is a $47 fee. You may pay by credit card (VISA, MasterCard, Discover) or eCheck payable to the Oregon Real Estate Agency. 
In this application, you also need to attach a fingerprint card that meets the FBI processing standard, the resume which we talked about previously. 
You need to submit an application for each corporate officer, individuals who have direct control of escrow operations, and those who have more than five percent ownership interest in the escrow agency.
Step 5: Submit an Escrow Agent License Application to the Oregon Real Estate Agency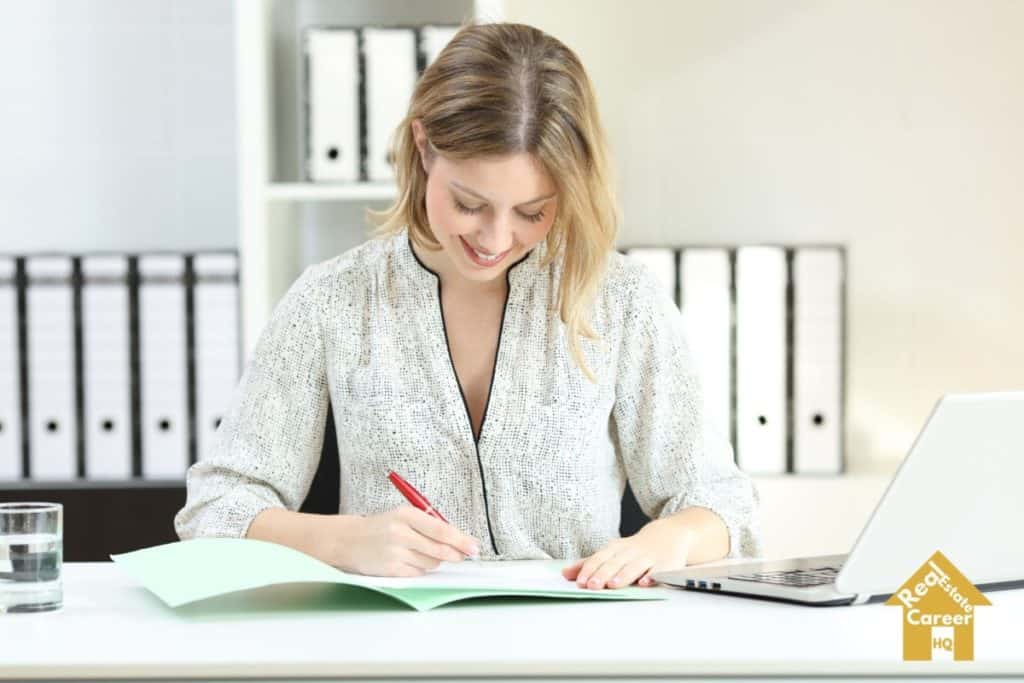 The required details on this form are pretty straightforward. You just need to provide information on the applicant, branch offices, authorized contact person, owners/officers/individuals.
There is a fee of $450 and $225 for each branch office. Once again, you may pay it with a credit card or a check.
After you complete the application, you may mail them along with all the required documents mentioned before to Real Estate Agency 530 Center Street NE Ste 100 Salem OR 97301.
Is there any education requirement to become an escrow officer in Oregon?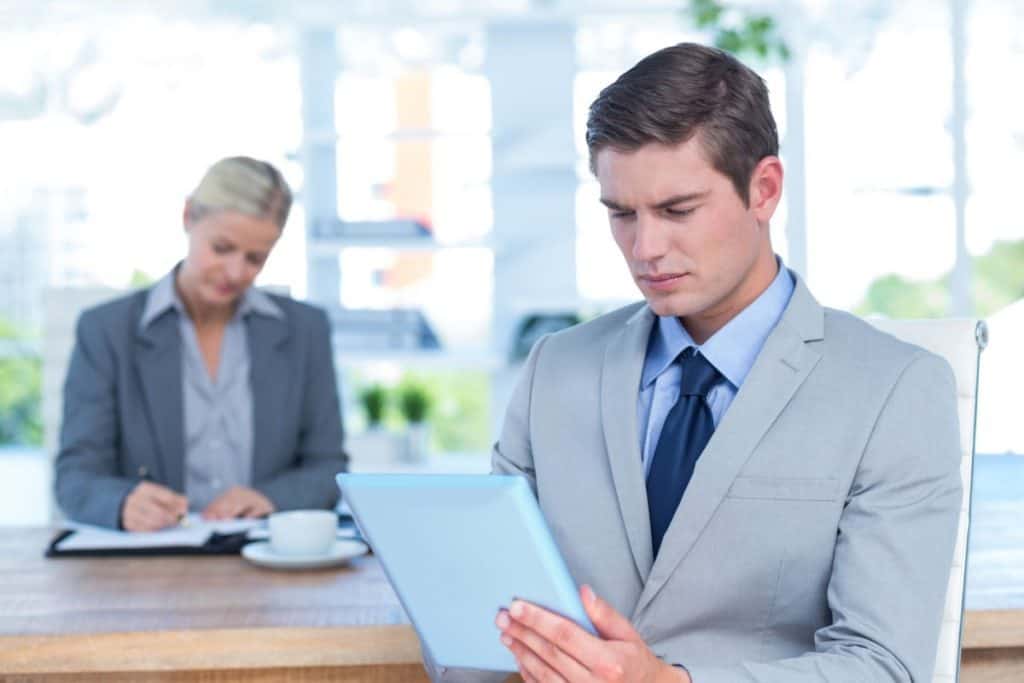 There is no education or exam required to become an escrow officer in Oregon.
But it is essential to know the rules and regulations. A great way is to study the "Oregon Revised Statutes". The sections for "Escrow and Escrow Agents" can be found from 696.500 to 696.590. Here are some of the topics you will find:
License requirement, licensing system, rules;
Application;
Bond for escrow agents;
Deposits in lieu of bond; payment of claims; waiver;
Expiration and renewal of license; fees; rules;
Limited license;
Records of escrow agents; rules
Grounds for refusing, suspending or revoking license or reprimanding licensee
Authority of commissioner over escrow agents;
Enforcement;
Civil penalties;
You can find its link in the reference section below.
How much does it cost to become an escrow officer in Oregon?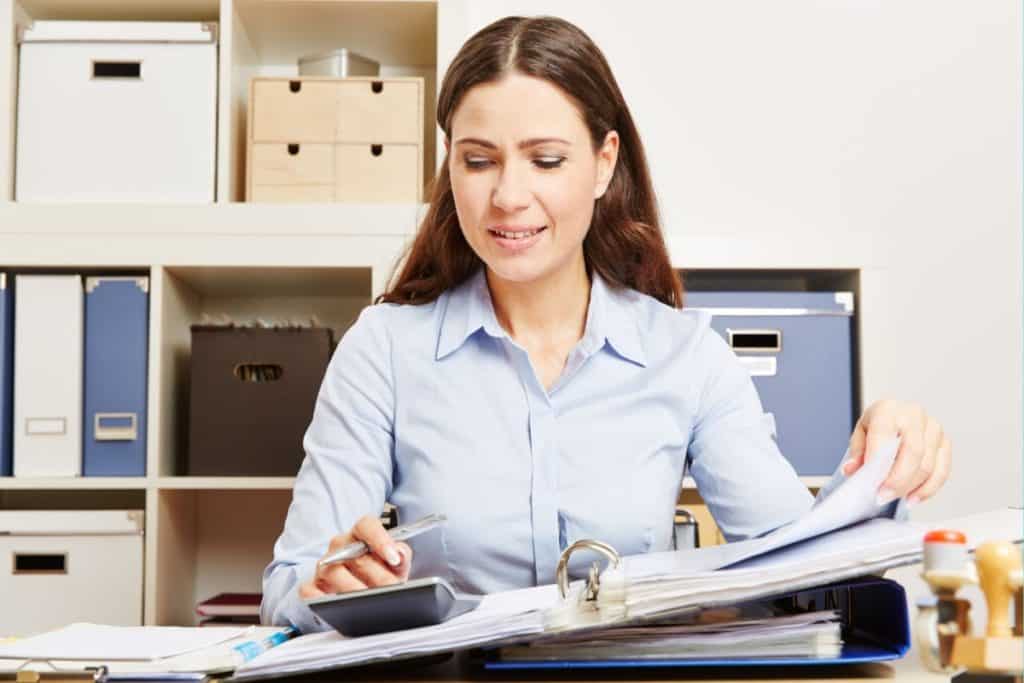 It takes approximately $997 to become an escrow officer in Oregon. Here's the breakdown:
Escrow agent license fee: $450
Criminal background check: $47
Surety bond premium: Starts at $500
There could be other expenses involved, such as banking, accounting, business insurance, E&O coverage, laptop, and other business supplies. Here's a resource page with a list of incredible business tools that I like.
How much do escrow officers make in Oregon?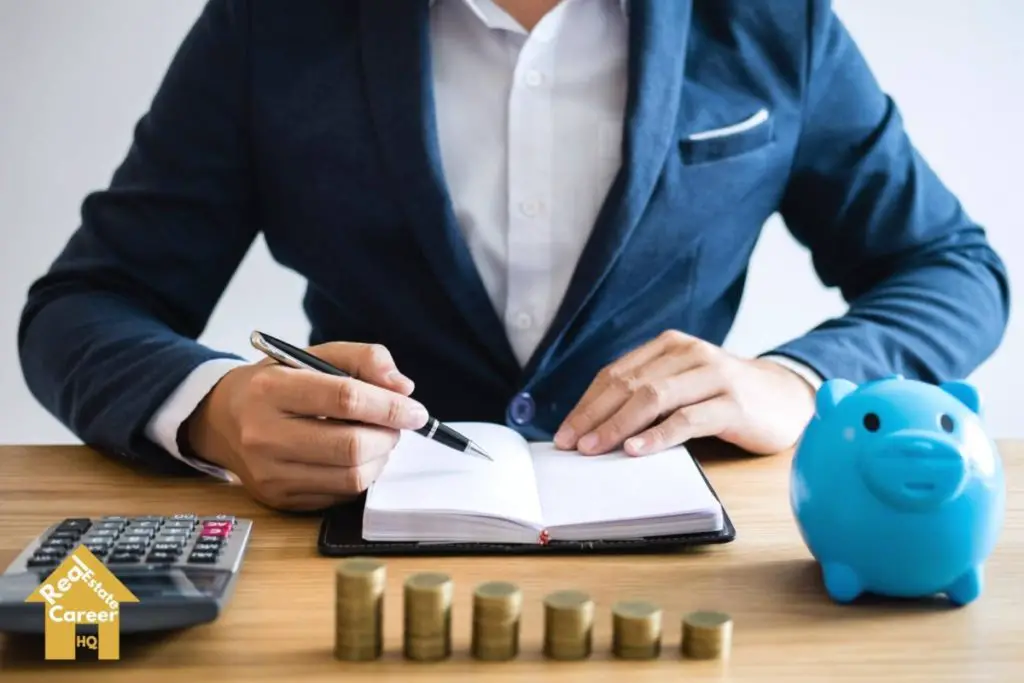 Escrow officers in Oregon make $49,501 on average. The income range usually falls between $40,065 and $60,011. (+) The earning would depend on your skill level, location, years of experience and productivity.
Furthermore, the type of property that you specialize in working with may also impact your income.
As I'm reviewing the income figures, Commercial Escrow Officers in Oregon have a higher average annual income of $63,910. The mostly earn between $43,751 to $85,148. (-)
Source: (+) Salary.com – Oct 28, 2020; (-) ZipRecruiter.com- Oct 25, 2020
Is there a demand for escrow officers in Oregon?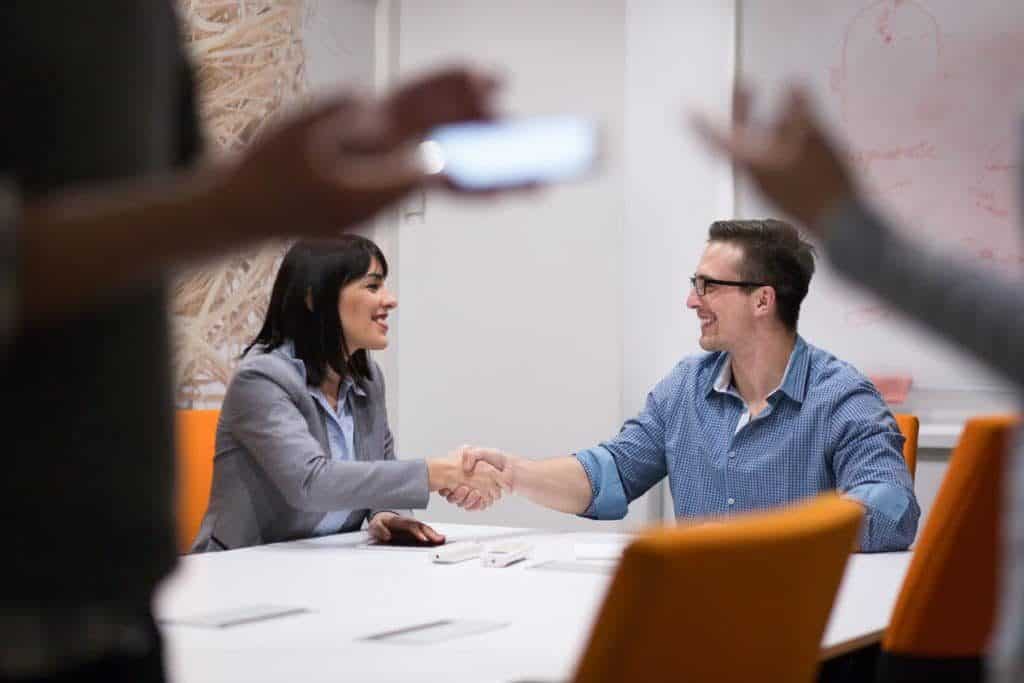 Some states require an attorney to handle the real estate closing and not an escrow office. The good news is, according to the First American Title, Oregon is not an attorney state.
As I'm writing this post now, I see many job listings for escrow officers in Oregon. However, they tend to look for applicants with at least two years of escrow industry experience. You may get a foot in the door by working as an escrow assistant first.
Furthermore, there were 5.34 million existing homes (+) and 682,000 newly constructed homes sold in 2019 across the country(-). Oregon is a state with over 4.2 million people.
As long as people buy and sell properties in the state, there is a demand for escrow officers in Oregon.
Source: (+) National Association of REALTORS ®; (-) U.S. Census Bureau.
When and how to renew the escrow agent license in Oregon?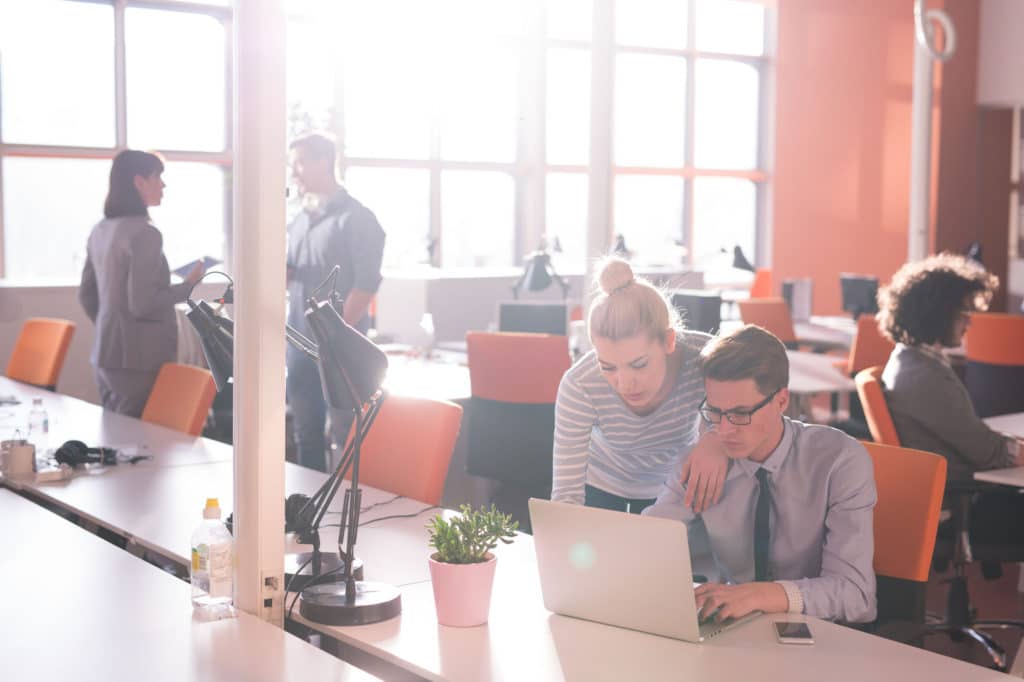 You must renew the escrow agent license annual as it expires on June 30 of each year.
You will submit a license renewal form and a renewal fee of $450. Each of your full-time escrow staffs must receive 6 hours of training on escrow administration. You need to attach the training certifications with the application.
Furthermore, each year, you need to provide an annual report and financial statements to the Oregon Real Estate Agency.
Where could I obtain more details about being an escrow officer in Oregon?
You may contact the Oregon Real Estate Agency:
Helpful tips for building your escrow officers career in Oregon
Tip#1: Network with other real estate professionals in Oregon
Connecting with other escrow officers in Oregon is a good way to gain a better understanding about the escrow industry. You could do so by joining industry affiliations such as the Oregon Escrow Council.
Begin with a friendly conversation. Let them know that you are starting your career as an escrow officer, ask them if they have any tips or advice for newbies to the industry.
In addition, you should network with other professionals in the real estate field. Mortgage agents, lenders, notary loan signing agent and realtors can all provide you with valuable insight, which could be very helpful to your career building in the long haul.
Here's a list real estate professional groups on our resource page. Hope this will be useful to you.
Reference: