(**) Disclosure: This post may contain affiliate links, meaning our company, JCHQ Publishing will get a commission if you decide to make a purchase through the links, but at no additional cost to you.
If you are a professional working in the real estate industry, chances are there could be lots of documentation involved in your business operation. (i.e., purchase agreement, appraisal, home inspection, client working agreement, mortgage commitment, employment contract for your staff, client's identification documents.) 
Having all these in paper format is no longer efficient and taking up lots of unnecessary office space. I came across a brokerage where the owner needs to allocate an entire room for document storage. There were cabinets and stacks of filing boxes. Every time someone needs to retrieve a document, staff would need to spend at least 20 minutes searching for it. 
If everything is stored electronically, the file could be easily found with just a few clicks. Also, the room could have been rented to an agent. This could bring in additional rental income for the brokerage owner. 
How to make a paperless office? To make a paperless office, you are required to have secured platforms that could send, receive, and store all documents electronically. You'll also need to provide training to your staff and educate your clients about the paperless approach. 
In this guide, you'll find the essential steps and setups needed for a paperless office. I will share with you some of the business tools that I'm using and what I think about them.
Step 1: Switch to e-delivery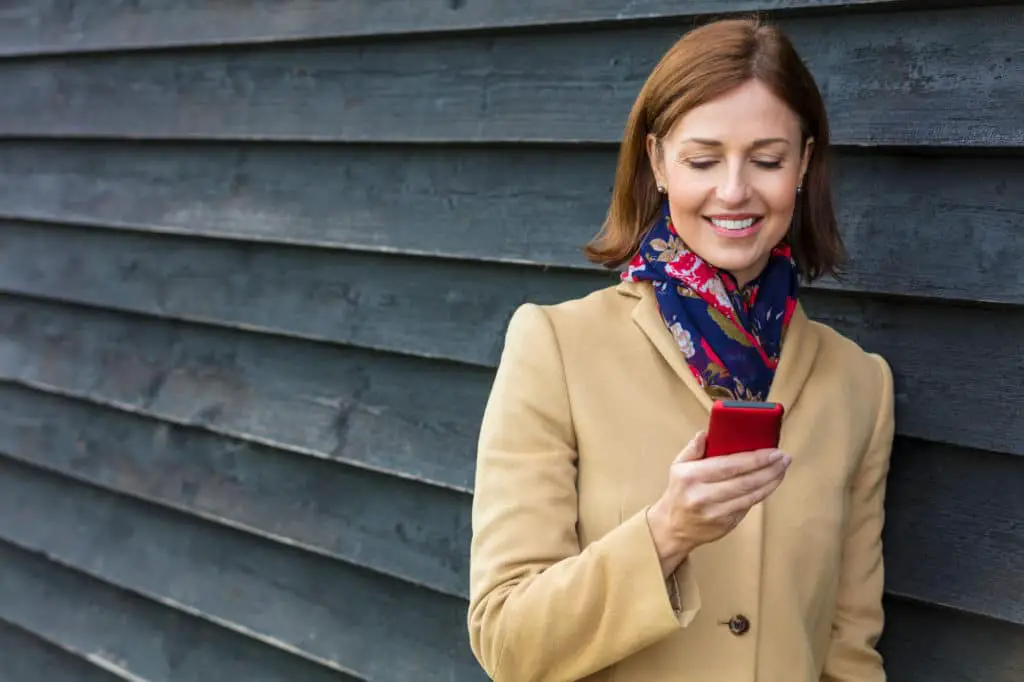 Contact all your services provider- for example, utility company, phone & internet provider, property management company, bank, investment, credit card, insurance companies, E&O provider, municipal government. 
If they have the eStatement option, make sure to opt-in for it. If not, you may suggest to the service provider to implement that into their business. 
Step 2: Check with compliance rules
Depending on the type of state license you are holding, the regulatory body may have specific rules as to what documents are needed to be kept in paper format. Even if they permit documents to be handled electronically, there could be standard procedures in how to do so securely. 
For instance, Arkansas has an innovation industry practice for notary signing loan agents. They allow documents to electronically notarized rather than in traditional pen and ink. But you are still required to meet the signer in person. (Here's a guide on how to become a notary signing loan agent in Arkansas.)
Step 3: Turn all existing documents into digital files
Before you get rid of all the paper documents, make sure to have a backup copy of them. After all, your clients may ask for it, or it could be used for audit purposes in the future. 
But rather than getting all those old-school and bulky scanner, all you need is just a smartphone. The app that I'm using is called Genius Scan. It is developed by The Grizzy Labs, and it allows you to scan your documents into a nice PDF file.

It works on different sizes of documents such as A4, letter-sized, legal-sized, receipts, or even cheques. When you're taking a shot of the document, the app can automatically distinguish the paper from its background (i.e., your office desk.)
Once you scan the documents, you could send them to your email or export them to other apps. 
Genius Scan has a free version for you to try it out. I paid a one-time $7.99 to get full functionality, such as exporting the scanned files to the cloud and added security. I have been using that for a few years so far I'm pretty satisfied with it. 
Step 4: Store all the documents electronically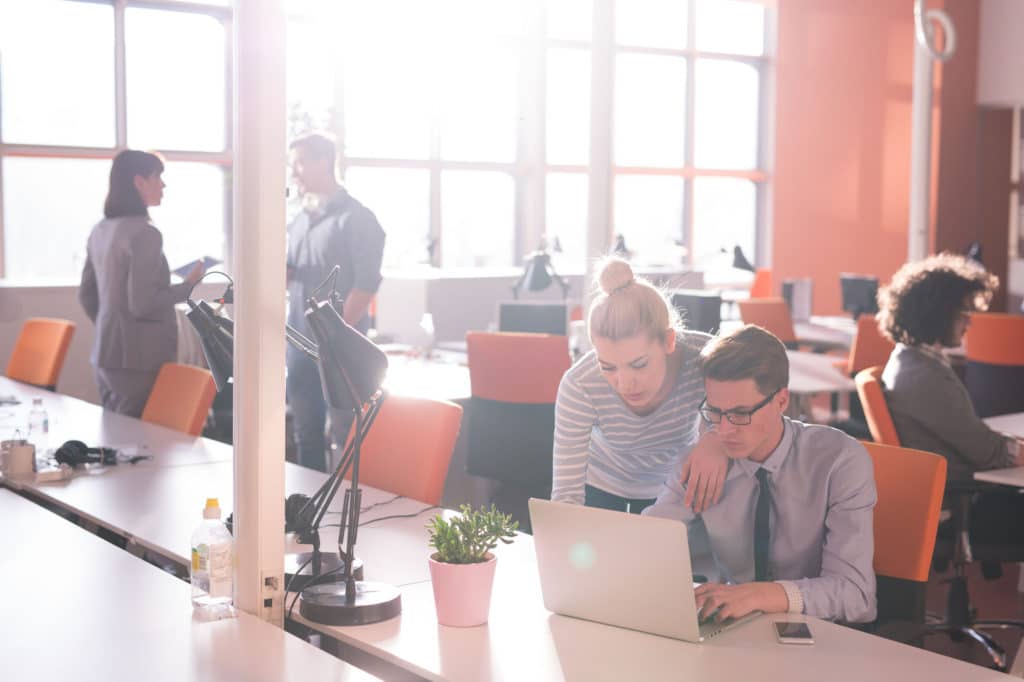 There are multiple methods to store your files. One way is to sync them to cloud so that you won't have to worry about losing all data when your computer has a malfunction. Dropbox, Google Drive, One Drive are some of the common ones on the markets. 
However, I always like to have another backup copy just in case something bad happened to the cloud services provider. (e.g., their server is not functioning, or they simply go out of business.) 
What you could do is store them into a local device. But since the documents could contain confidential details, make sure to store them in an encrypted unit. 
If you are going to keep the files on a laptop, then you could consider using the Windows 10 Pro system. It has a "BitLocker" feature, which requires the user to enter a code before it can start loading anything.
To my understanding, this function would need the laptop to have a chip called TTM. The computer I'm using is Dell Inspiron 15 -3000, and it works perfectly fine for me. Here's a list of laptops that are pre-installed with Windows 10 Pro in Amazon. (**)
On the other hand, you could also store the documents into an encrypted USB drive.
Here's one that I like from Kingston. All your data is protected by the keypad and hardware encryption. It comes with the options of 16 GB, 32 GB, and 64 GB. (**)
Step 5: Get rid of the papers
Don't just throw the piles of documents into the trash can. Some of them could contain confidential information about your clients or your business practice. Therefore, you MUST destroy it properly. An easy solution is to use a shredder. Most shredders require you to manually feed the papers, which wastes lots of your working hours.
This is the one I like. You basically put a stack of papers onto the tray and then it will automatically start shredding for you. Depending on the model you go with, the tray could fit 90, 140, 350, 700 sheets of papers. You could click here to find out more details about this shredder on Amazon. (**)
Once the paper documents are shredded, just put them into the recycle bin.
Step 6: Setup tools for e-transfer of documents and communications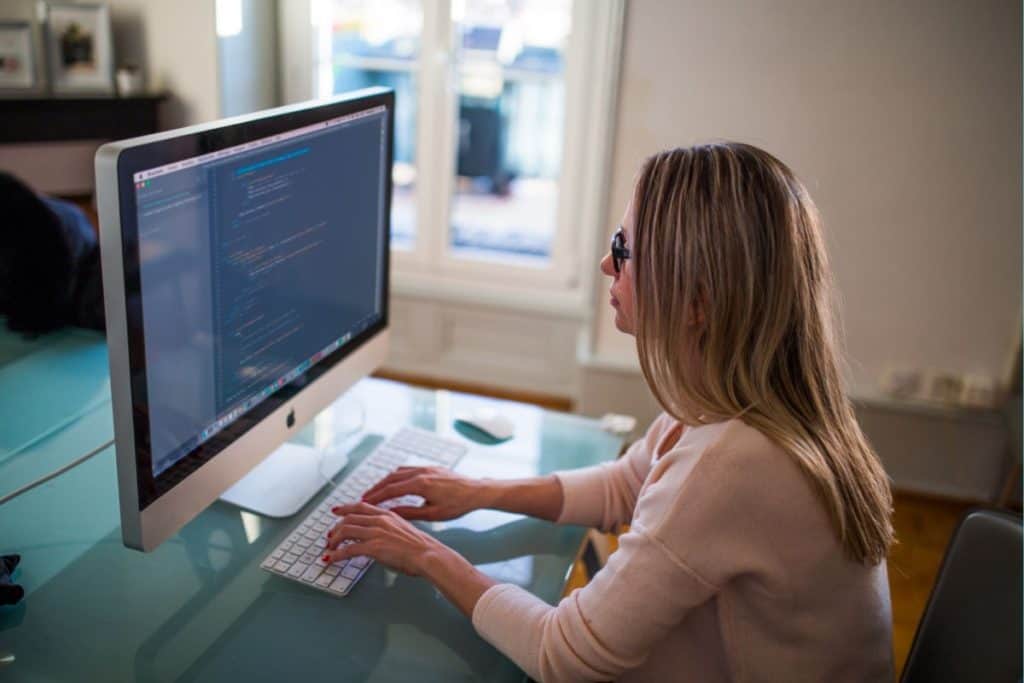 Remote documents sharing through the cloud
Most cloud services providers allow you to create a shared folder, where you could give access to specific people. (e.g., colleagues, clients). To my understanding, the parties that are granted with access could upload, download, or even edit the files. 
But you might be able to assign different levels of accessibility to each person. Just check with your cloud provider to see what options are available. 
Easy fax with your smartphone
But there are companies which still can only work with fax documents. Therefore, you could download the "Genius Fax" app. This is actually the same firm that develops the "Genius Scan." Once again, all you need is a smartphone to use "Genius Fax." You can take a picture of the document, then save it into a PDF file. Before you can send out any fax, 
you'll need to purchase credits. 
1 fax page $0.99
10 fax pages $6.99
50 fax pages $19.99
100 fax pages $29.99
200 fax pages $49.99
500 fax pages $99.99
The more credits you purchase, the lower the cost per fax. I don't use fax too often, so I have only purchased the 50 and 100 fax pages plans. 
However, the above is just for sending a fax. If you need to receive a fax, you'll need to get a fax number. Below is the pricing plan for that. 
US/Canada fax number for 1 month $3.99
US/Canada fax number for 3 months $10.99
US/Canada fax number for 6 months $20.99
Secure messaging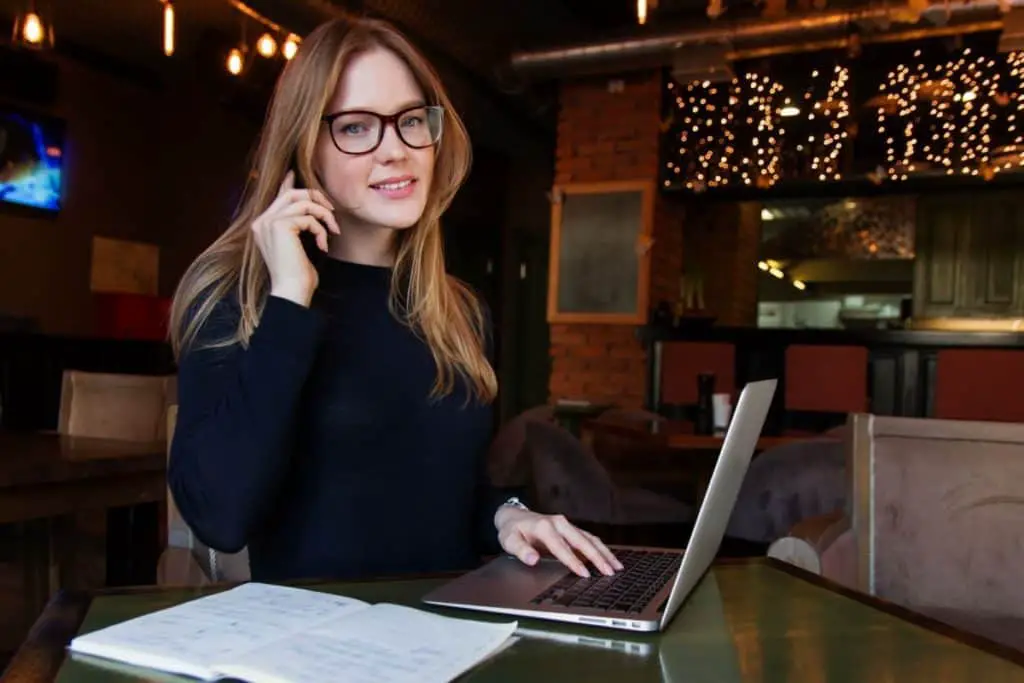 Emailing has been one of the most common communication methods for many years. I don't think this would change anytime soon.
Since there could be confidential details in the communication, it is necessary to encrypt all your important messages. Hushmail is the platform that I'm using.
In each email that you're sending out, they have the option for you to encrypt it or not. One thing I like is that it can set up with your own domain. (e.g.name@yourcompany.com). Their Small Business Plus plan is $7.99 per month.
Keep in mind that Hushmail has a solid security system. If you forgot the password, even they could not reset it for you. So it's better to keep a record of your password somewhere safe.
You could click here to review their plan. (**)
Step 7: eSigning platforms
In the past, when I needed a client to sign a document, I would print it out, mailed at the post office, call the client to see if they receive it, then wait for days before it delivered back to our office. 
From my experience, many things could have gone wrong during the paper signing process. 
Client lost the documents
They missed signing a spot. (Despite, I already highlighted them properly.)
They mailed back to a wrong address
Delay from the post office
All these unnecessary hassles could be eliminated by eSigning. 
One of the common online platforms for eSignature is DocuSign. It allows your clients to sign with their smartphones, tablet, or other touchscreen devices. A realtor that I worked with also used this app when handling my documents. 
Step 8: Educate users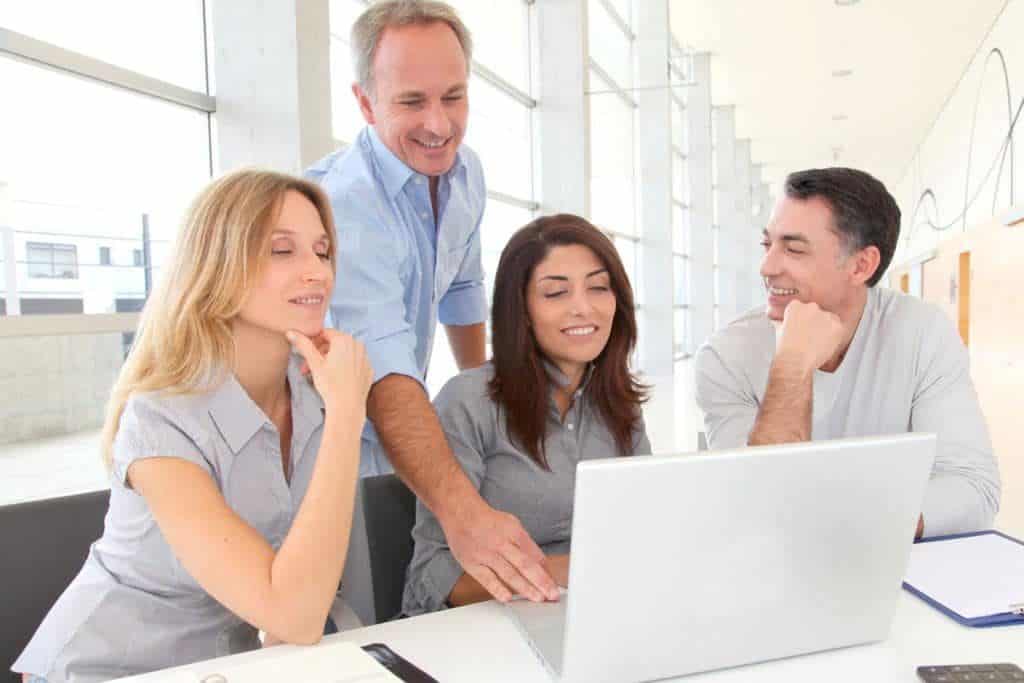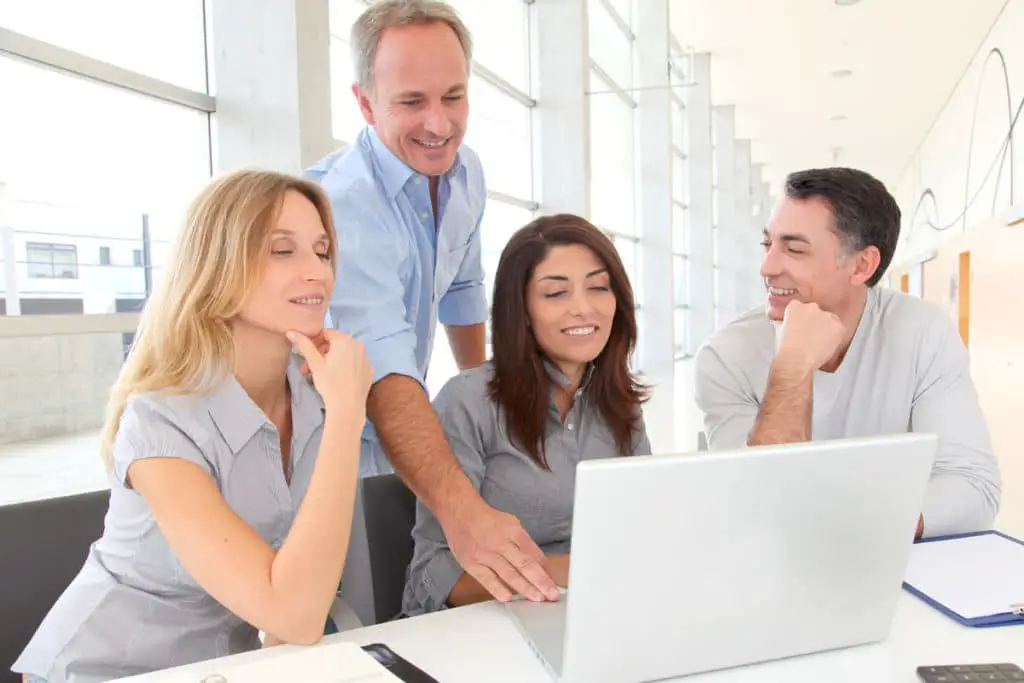 You could have all the amazing tools to run a paperless office, but if no one knows how to use them, then it wouldn't do any good for your business.
The good news is most apps or software providers have online tutorials on how to use their products. They usually are easy-to-understand step-by-step videos. It's likely that you could find them on Youtube.
So whenever your clients or staff have a specific question, you could send them to the tutorial clip.
Also, many people hesitate to change the way they work. After all, it involves a learning curve. But unlike the old days, where you need to enter lots of programming codes or command lines, most updated technologies are very user-friendly.
Therefore, it's better to educate your clients and staff about the benefits of going paperless. Not only that the change is good for the environment, but it would also streamline the work.
Step 9: Policy to encourage going paperless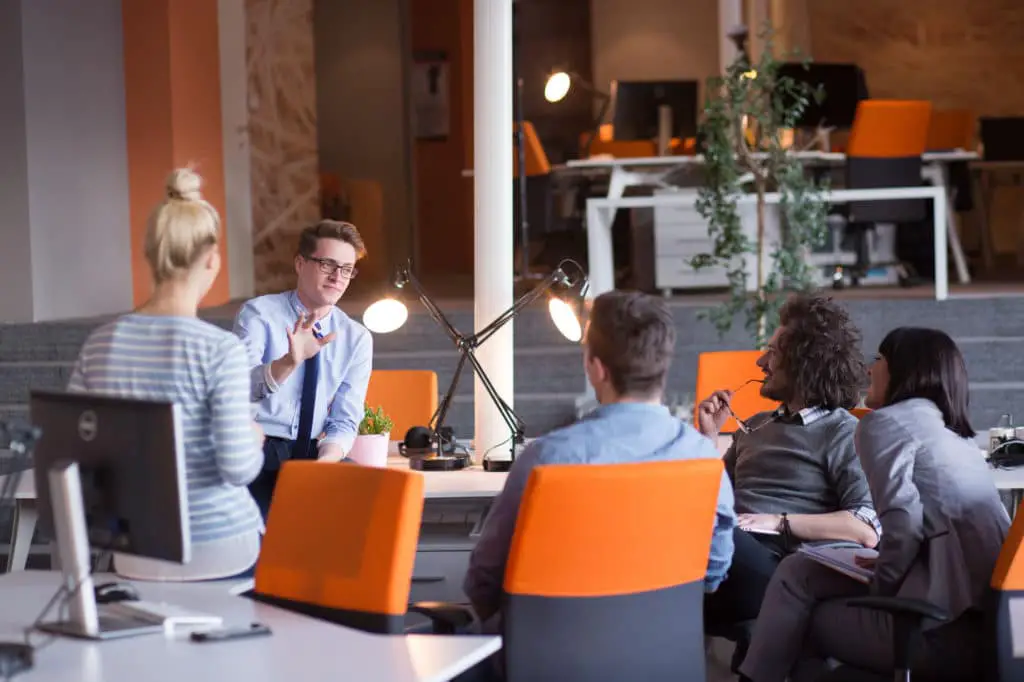 I have met an agency owner who constantly encourages their sales reps to operate their business digitally. Although he still allows paper documents, he implements a policy such that for those who made the switch, they would be entitled to a commission bonus.
He explained to me that if all of his staff and clients could go paperless, it could reduce his administrative expenses by at least 40%.
On the other hand, I also know some companies are charging a fee to clients who insist on receiving paper documents. The concept is like paying extra for a plastic grocery bag.
Step 10: Use online marketing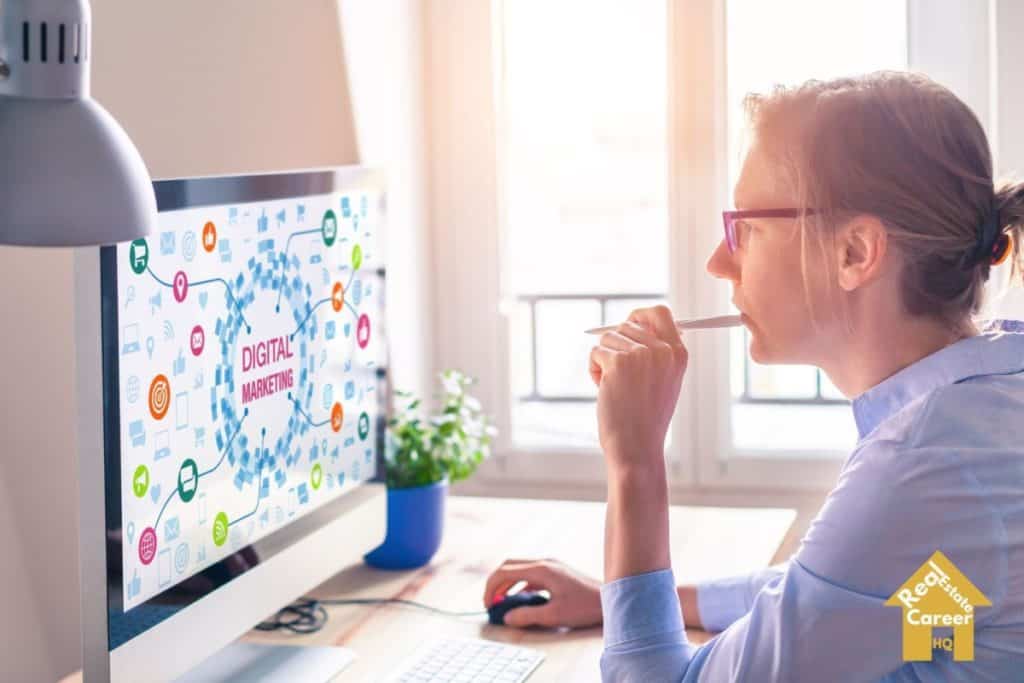 If you decide to go paperless, you might want to give more support to service providers who are doing the same.
Marketing online could be a sensible way to go. I'm saying that not just because of the environmental benefits, but I truly believe that online ads have a compelling advantage over traditional media.
For example, Facebook ads allow you to target audiences based on their specific characteristics such as age, location, occupation, interest, education level, family status. On the other hand, Google ads would show your marketing campaign based on the searcher's intent.
You could set the marketing campaign based on your budget, and there is no restriction to lower the cost or even stop it. It provides you with meaningful data, so you'll know what is working and what's not.
This kind of data is unlikely to be available if you advertise in a newspaper. Besides people who are committed to reading a newspaper, they are unlikely willing to switch to a paperless process. I also had the chance to work with a few of those people.
I got to tell you that it's a big headache trying to introduce them to the concept of paperless business.
Step 11: Get E&O for cybersecurity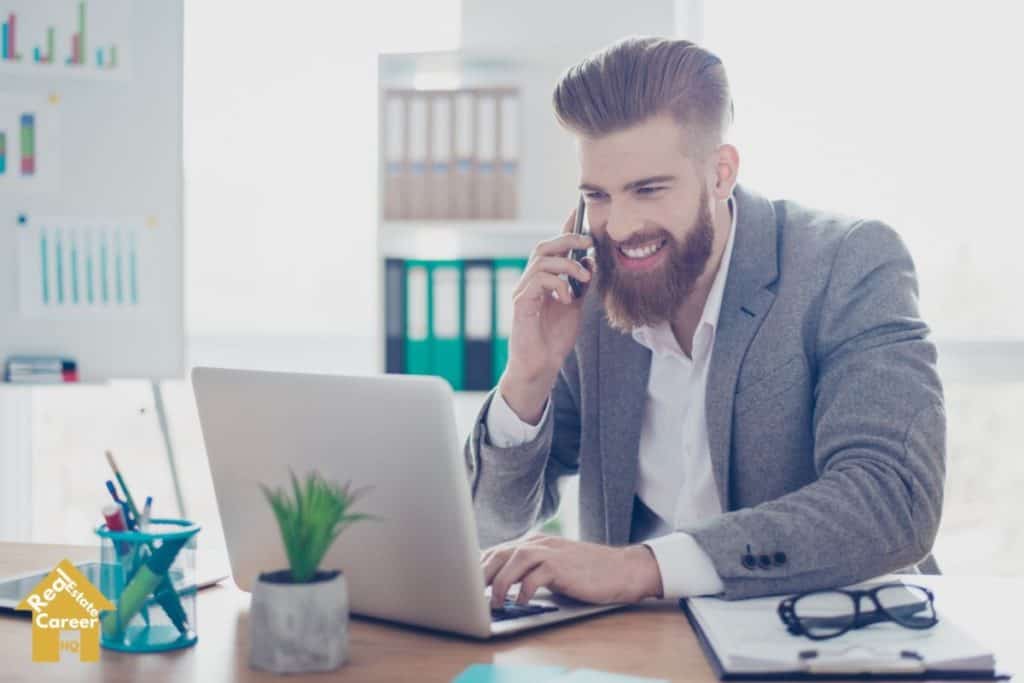 Yet, there are ways you could enhance the security of your electronic filings. Although it could reduce the chance of confidential details being compromised, it is not 100% guaranteed. 
Therefore, it's better to get some liability coverage in this area. Many E&O policies may not provide coverage for cybersecurity under their default terms and conditions. You may need to pay an extra premium in adding it as a rider, or you are required to purchase a separate policy. 
Here's a complete guide on what to look for when choosing an E&O policy. Although it is for appraiser, many ideas also apply to other real estate professions.
The Bottom Line – Running a paperless real estate practice
Using less paper can tremendously reduce your administrative expenses and streamline your business process. It's a lot easier to store and retrieve documents while leading to a lesser chance of a human error. 
Environmentally speaking, running a paperless office truly helps to reduce the number of trees being cut down. 
Do you know that trees can act as a filter, and an acre of mature trees can provide sufficient oxygen for eighteen people for a year? Also, trees can prevent stormwater runoff, soil erosion, and pollution in waterways. It also provides habitats and food sources to birds, insects, and other animals.
Therefore, you should incorporate paperless business practices whenever possible. For instance, if you are a real estate agent, rather than printing out all the MLS listing, how about sending them to your clients in advance? Then on the day of the property tour, bring along your tablet so that you could easily refer to the property details. (But remember to have a tablet charger in your car.)
But switching to a paperless operation does involve a learning curve, so you should make the switches gradually. Give it some time for your clients and colleagues to adapt to the change. 
Disclaimer: The information in this post is for general information only, and not intend to provide any advice. They are subjected to change without any notice, and not guaranteed to be error-free. Make sure you comply with the state laws and regulatory rules.
(**) Affiliate Disclosure: Please note that some of the links above are affiliate links, and at no additional cost to you. Our company, JCHQ Publishing will earn a commission if you decide to make a purchase after clicking on the link. Please understand that we include them based on our experience or the research on these companies or products, and we recommend them because they are helpful and useful, not because of the small commissions we make if you decide to buy something through the links. Please do not spend any money on these products unless you feel you need them or that they will help you achieve your goals.
Reference: