(**) Disclosure: This post may contain affiliate links, meaning our company, JCHQ Publishing will get a commission if you decide to make a purchase through the links, but at no additional cost to you.
So you're interested in a plumbing career in Oklahoma? That's great, this is the perfect guide for you!
A plumber is a tradesperson who specializes in installing and maintaining systems used for water, sewage, and drainage. Plumbers are responsible for ensuring that these systems are installed correctly and function properly. The work involved could be complicated and may impact the health and safety of the community, 
In Oklahoma, all plumbers are required to obtain a license from the Oklahoma Construction Industries Board.
There are three types of plumbing licenses in Oklahoma:
Plumbing Apprentice
Plumbing Journeyman
Plumbing Contractor
To become a licensed plumber in Oklahoma, an applicant must be at least 18 years old, hold a high school diploma, complete the plumbing education or apprenticeship program, and obtain 3 years of plumbing work experience. Applicant must also pass the Plumber Licensing Exam, and submit an application and fees to the Oklahoma Construction Industries Board.
In this guide, you will learn about the steps to obtaining a plumbing license in Oklahoma. You will also find income updates, education programs, and FAQs on this profession.
So read on to learn more about what it takes to launch your plumbing career!
8 Steps to Become a Licensed Plumber in Oklahoma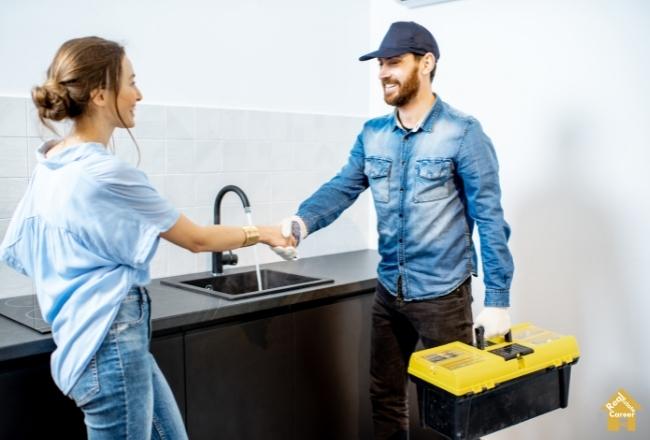 Step 1: Meet the eligibility requirement
You must be at least 16 years old and have a high school diploma or its equivalent GED. 
As you can imagine, there will be lots of measuring and gauging while working in the field. Therefore, having good math skills such as geometry, algebra, and metric measurements is certainly an asset.
Also, a strong understanding of science is necessary to understand how plumbing systems work. Physics, chemistry, and thermodynamics are particularly important for those who want to enter this field.
Step 2: Obtain plumbing-related education or training
Now, it's time to equip yourself with the technical skills and knowledge required for the job. There are several ways to do so, but first, you need to register in becoming an Apprentice by filling out the application and pay the $25 fee.
First, you may attend training program at a vocational school, trade school, community college, or plumbing association. Community colleges usually offer certificate or diploma programs.
The curriculum should cover topics such as draining, venting, pipe cutting & soldering, water heating systems, the local plumbing codes, and electrical basic.
Alternatively, you could work as an entry-level worker under the supervision of a licensed journeyman or a contractor plumber. The advantage of going through an apprentice program is that you'll learn about a plumber's day-to-day tasks through on-the-job training.
To apply for the Journeyman license, you will need at least 3 years of work experience in the plumbing trade. These work hours as a Registered Apprentice will count towards the verifiable experience requirements.  
To ensure the Apprentice can get the attention they need during the training phase, each supervisor cannot provide training to more than 3 Apprentices at the same time.
Here are a few organizations that offer apprenticeship programs:
Furthermore, some plumbing educational program may be used to substitute for a portion of the work experience requirement:
An associate degree or Career Tech diploma on a plumbing educational program consisting of a minimum of 1000 classroom hours may be substitute two years of work experience.
A Career Tech diploma consisting of a minimum of 500 classroom hours may be substitute for one year of experience.
Step 3: Pass the Oklahoma Journeyman Plumber Exam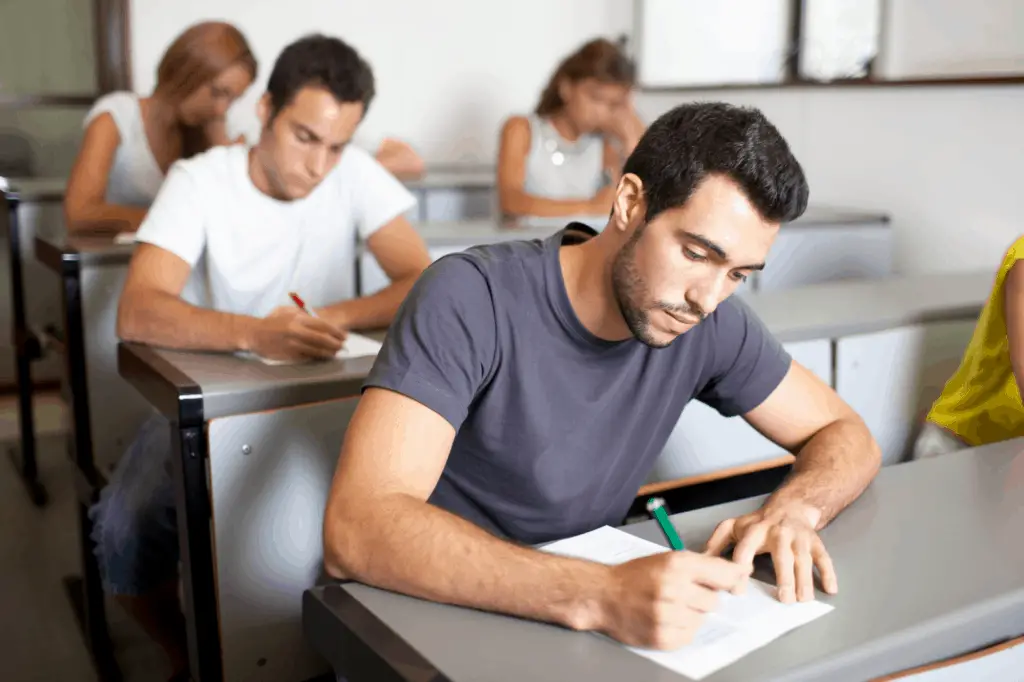 The purpose of the plumber journeyman exam is to ensure that the person who holds this license has the necessary skills and knowledge to safely and effectively install and repair plumbing systems.
As I'm reading the Candidate Information Bulletin, they suggest the following to prepare for your examination.
Planned preparation increases your likelihood of passing.
Start with a current copy of this Candidate Information Bulletin and use the examination content outline as the basis of your study.
Read study materials that cover all the topics in the content outline.
Take notes on what you study. Putting information in writing helps you commit it to memory, and it is also an excellent business practice. Discuss new terms or concepts as frequently as you can with colleagues. This will test your understanding and reinforce ideas.
Your studies will be most effective if you study frequently, for periods of about 45 to 60 minutes. Concentration tends to wander when you study for longer periods of time.
I'll also include more ideas about the exams later in the post.
Step 5: Apply for the Oklahoma Journey Plumber License
Now that you've completed all the requirements, you can apply for a "Journey Plumber" license from the Oklahoma Construction Industries Board. To do so, you'll submit a license application along with relevant documents. There's a license fee of $75.
In the application, you would provide your personal info: education, technical courses, apprenticeship, experience, examination scores. 
Since the Licensing Board has the responsibility to protect the public interest, they will also require you to disclose if there have been any disciplinary actions against your professional or trades license. You are also required to go through a background check.
If you have any questions, you may contact the Oklahoma Construction Industries Board
2401 NW 23rd, Suite 2F Oklahoma City, OK 73107
Step 6: Upgrade to a Contract Plumber license
If you want to upgrade your career to the next level, you should consider upgrading to a "Contractor Plumber" license. With a Contractor Plumber license, you can work on larger projects and demand a higher salary.
Furthermore, a journeyman can only provide plumbing services by working for a contractor plumber. A contractor plumber, on the other hand, can take on plumbing jobs independently.
To become a contractor plumber in Oklahoma, an applicant:
Must be at least 19 years of age
Same requirement as a journeyman with an extra one year of experience in the plumbing trade
Pass the Contractor Plumber exam
Submit a license application and pay the $330 license fee
Obtain a $5,000 Corporate Surety Bond payable to the Oklahoma Construction Industries Board
Purchase a commercial general liability insurance with at least $50,000 coverage
Step 7: Renew the plumbing license
All Oklahoma Plumbers must to renew their license every three years. Here's the renewal form. The renewal fee is $75 for Journeyman and $200 for Contractor.
To ensure that you're keeping up with the Oklahoma Plumbing Code, all licensed plumbers are required to take an approved 6-hour of continuing education every 36 months.
More info on the Oklahoma Plumber Licensing Exams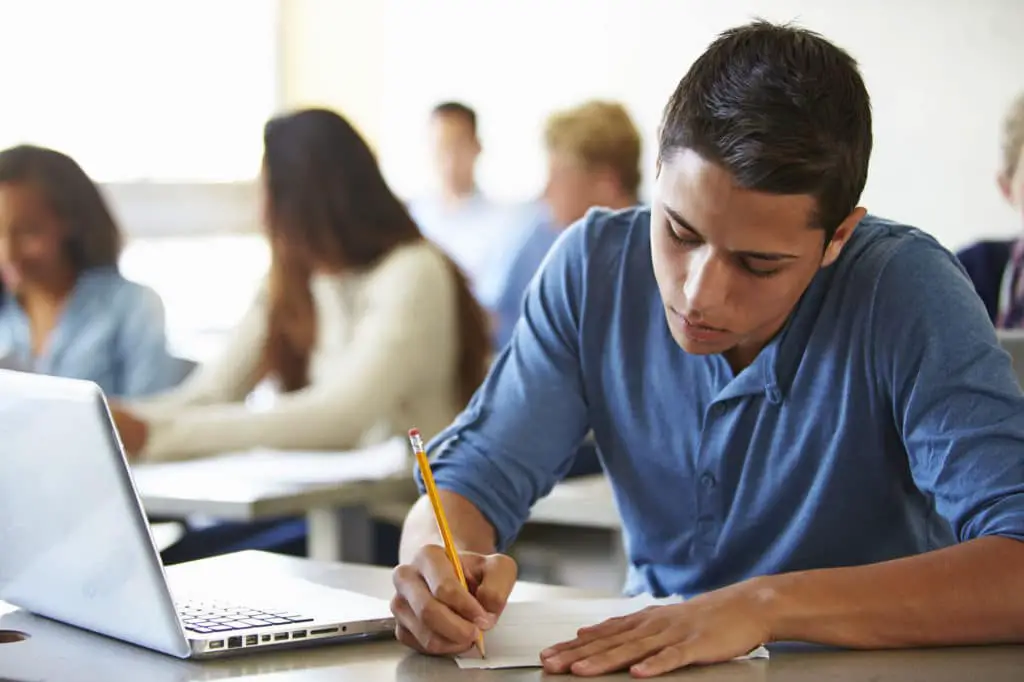 The Oklahoma Plumber exams are administered by PSI Test Services and there is an exam fee of $92.
Plumbing and Natural Gas Exam Content (Both Journey and Contractor)
| Topics | # of items |
| --- | --- |
| General Plumbing Knowledge and Regulations | 10 |
| Piping, Valves, and Control Valves | 8 |
| Fixtures and Equipment | 8 |
| Water Supply | 10 |
| Drains and Sewers | 10 |
| Vents | 13 |
| Traps, Interceptors, Indirect, and Special Waste | 5 |
| Isometric Analysis | 7 |
| Fuel Gas | 10 |
| Safety | 4 |
Summary of Oklahoma Plumber Licensing Exams
| Exam | # of Questions | Minimum passing score | Time |
| --- | --- | --- | --- |
| Plumbing Journey and Natural Gas | 85 | 75% | 3-hour |
| Plumbing Contractor and Natural Gas | 86 | 75% | 3-hour |
FAQ on being a plumber in Oklahoma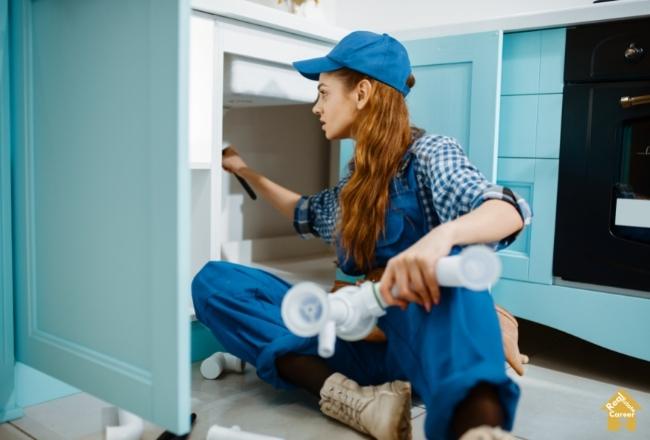 How much do plumbers make in Oklahoma?
According to the Bureau of Labor Statistics (May 2021), plumbers, pipefitters and steamfitters in Oklahoma make an average yearly income of $50,850. The income range typically ranges between $37,070 and $61,320. Top earning Oklahoma plumbers make over $78,410.
Your earning ability as a plumber is subjected to many variables such as your experience, licensing level, the type of properties you specialize, the company size, its location, and most importantly, the amount of effort you are willing to put into this career. 
How long does it take to become a plumber in Oklahoma?
It takes at least three years to become a journeyman plumber in Oklahoma and four years to become a contractor plumber. That is the minimum period to fulfill the work experience requirement. The duration would also depend on how long you complete the apprenticeship program, and pass the state-required exam.
How much does it cost to become a plumber in Oklahoma?
It costs $167 to $292 to become a plumber in Oklahoma. This includes the exam fee and license fee. However, the actual amount would depend on the plumbing license you're pursuing.
In addition to the above, there will be other expenses such as tuition, E&O insurance, and plumbing equipment.
Some companies may pay or reimburse you if you work as their employee. But if you are running your own practice, these are the cost you need to account for yourself.
Which states have plumbing license reciprocity with Oklahoma?
Oklahoma has no reciprocity agreement with any other states at this time. However, if you are holding a plumber license in another state, you can still try to apply through reciprocity. The Board may evaluate on a case-by-case basis.
(**) Affiliate Disclosure: Please note that some of the links above are affiliate links, and at no additional cost to you. Our company, JCHQ Publishing will earn a commission if you decide to make a purchase after clicking on the link. Please understand that we include them based on our experience or the research on these companies or products, and we recommend them because they are helpful and useful, not because of the small commissions we make if you decide to buy something through the links. Please do not spend any money on these products unless you feel you need them or that they will help you achieve your goals.
Disclaimer: The information in this post is for general information only, and not intend to provide any advice. They are subjected to change without any notice, and not guaranteed to be error-free. Some of the posts on this site may contain views and opinions from individual not related to JCHQ Publishing. They do not necessarily reflect our view or position.
Reference: