(**) Disclosure: This post may contain affiliate links, meaning our company, JCHQ Publishing will get a commission if you decide to make a purchase through the links, but at no additional cost to you.
Your property manager permit is your ticket to a new career, and passing the property manager exam is one of the mandatory requirements.
To pass the Nevada Property Manager Exam, the candidate must achieve a score of at least 75%. Reading over the Nevada Real Estate Candidate Handbook and doing multiple exam preps can increase the chance of passing the exam. The NV Property Manager Exam has 50 questions with 90 minutes of writing time. It is administered by Pearson Vue and the exam fee is $75.
In this guide, I will go over the content, sample questions, FAQ, about the Nevada property manager exam. Although the result is not guaranteed, I'm confident it can help to increase your chance of passing it significantly. So you will be one step closer to starting your property management career in Nevada.
But before we start, I want to give a brief disclaimer. This post is not intended as legal advice or state/federal real estate training. It is for general information only. Please always follow your State laws and best practices.
How to register for the Nevada Property Manager Exam?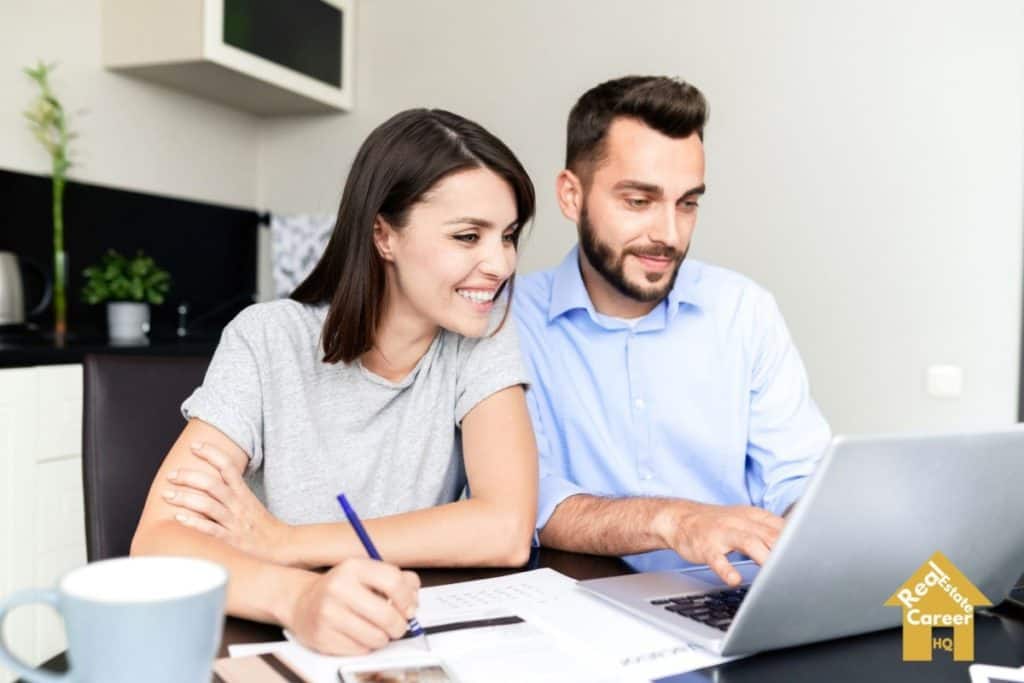 The Nevada Property Manager Exam is administered by the Pearson Vue and to schedule in writing it, you can create an account on their website. In there, you can choose the testing center and date. The exam fee is $75 and it can be paid through a credit card, debit card or electronic check.
You may also call (888) 248-8055. However, online registration is the fastest and most convenient way.
Regardless of which method you choose, keep in mind that you must make the reservation 24 hours before the exam.
How many questions are on the Nevada Property Manager Exam?
The Nevada Property Manager Exam has a total of 50 questions.
Here's the content of the NV Property Manager:
| Exam Content | Weighting |
| --- | --- |
| Contracts (Management and Rental Agreements) | 15% |
| Recordkeeping, Account and Trust Management | 12% |
| Nevada Laws Relating to Property Management | 5% |
| Mandatory Disclosures | 5% |
| Fair Housing | 7% |
| Advertising Rules Relating to Fair Housing | 3% |
| Landlord-Tenant Law | 25% |
| Broker's Duties and Agency Relationship | 5% |
| Risk Management | 18% |
| Principles of Commercial Property Management | 5% |
Property Manager Sample Questions
1. In order for a tenant to claim relief for constructive eviction:
a. the landlord must have intentionally withheld required repairs or maintenance
b. any defects must be deemed to present a health hazard to the tenants
c. the tenant must prove continuous residence in the premises
d. the defect must be related to either heating or water systems

2. A broker is asked to lease 1,200 square feet of warehouse space at $6 per square foot per year. If the broker's commission will be 8 percent of the first year's rental income, the MAXIMUM amount payable is:
a. $576
b. $691
c. $720
d. $960

3. Under a lease for a commercial property, a tenant agrees to pay $4,000 per month plus 3% of the gross monthly sales. This type of lease is called a:
a. net
b. triple net
c. percentage
d. ground

4. In order for a property manager to determine net operating income on a property, which of the following fees is subtracted from the effective gross income?
a. Debt service
b. Advances to owners
c. Operating expenses
d. Reserve for replacements

5. The formula to determine Net Operating Income (NOI) is:
a. Gross Potential Income (GPI) minus operating expenses
b. Net Rent Revenue minus Gross Potential Income (GPI)
c. Operating expenses minus Effective Gross Income (EGI)
d. Effective Gross Income (EGI) minus operating expenses


Property Manager Sample Answers:
1) a
2) a
3) c
4) c
5) d

Quote from Nevada Real Estate Candidate Handbook
Let's Study the Nevada Property Manager Exam "Strategically"
Many people would try to read and memorize all the study materials. Although it could work for some people, it really doesn't work for me. 
Here are the exact steps I have been using to prepare for exams. It has worked wonderfully for me throughout high school and university, and they still work well when I wrote exams in my field of work. 
Review the exam outline to see which topics will be heavily weighted
Skim through a practice exam to get a sense of the questions
Read over the course materials. Focus more on the sections you've seen in the practice exam and those that will be heavily scored. 
Try writing a practice test. 
For the parts that you got wrong, you should review them carefully. I usually would create a document file and take notes on those topics. 
Repeat steps 4 and 5 until you can score at least 10% more of the required passing mark for at least two practice exams. (Some people would get nervous during the actual exam writing, so it's better to have a buffer room on the score. In this case, try to aim for over 85% for the Nevada property manager exam.)
Doing practice questions indeed can help you prepare for the property manager exam. They help you understand what type of questions you're likely going to see during the test and give you an idea of what topics might come up, making studying more efficient.
Here's another tip: Studying for the sack of passing the exam could be dreadful. Remember a specific question appears in the test because it could actually be applied in your property management practice. When you study, just imagine it is your client who is asking the questions. 
Where can I take the property manager exam in Nevada?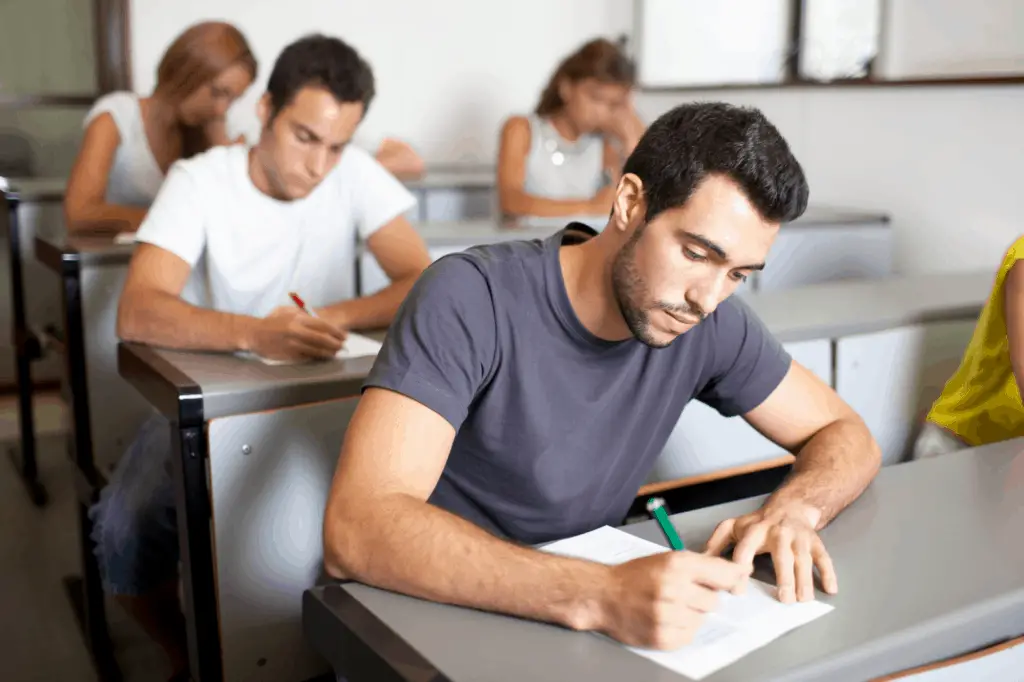 There are 3 testing centers where you can take the Nevada property manager exam. They are:
Las Vegas (Flamingo): Tuesday through Saturday
Las Vegas (Convention Center): 3-4 days a week and 2 Saturdays a month
Reno: 3-5 days a week and 1-2 Saturdays a month
Elko: Schedule varies
It's better to do a search in Google Map beforehand. I usually would do a street view tour to have a better idea of the testing location. And also find out where you can park your car.
On the testing day, you should account for the time to sign in and go through the identification process. It's better to arrive at the testing center at least 30 minutes before your exam.
What should I bring to the exam center?
You are required to bring two pieces of valid ID. The primary ID needs to be a government issued ID with photograph and signature.
U.S. Dept. of State Driver's License
U.S. Learner's Permit (plastic card only with photo and signature)
National/State/Country ID card
Passport
Passport Card
Military ID
Military ID for spouses and dependents
Alien Registration Card (Green Card, Permanent Resident Visa)
The Secondary ID needs to have signature and not expired.
• U.S. Social Security card
• Debit (ATM) or Credit card
• Any form of ID on the Primary ID list
When will I know the result?
Once you finish writing the real estate exam, you will receive a score report that mark either "pass" or "fail".
If you pass, you will be provided with information on how to apply for a license.
If you fail, you will be provided with a numeric score and diagnostic details of the exam. You will also receive information about reexamination.
How can I retake the Nevada property manager exam?
You may retake the failed portion of the Nevada real estate exam after 24 hours of writing the exam. If you fail to pass both portions within 12 months, you will have to retake the entire exam.
Here are more helpful resources about the Nevada property manager career
If you want to know more about being a property manager in Nevada, I invite you to check out the following articles: 
(**) Affiliate Disclosure: Please note that some of the links above are affiliate links, and at no additional cost to you. Our company, JCHQ Publishing will earn a commission if you decide to make a purchase after clicking on the link. Please understand that we include them based on our experience or the research on these companies or products, and we recommend them because they are helpful and useful, not because of the small commissions we make if you decide to buy something through the links. Please do not spend any money on these products unless you feel you need them or that they will help you achieve your goals.
Disclaimer: The information in this post is for general information only, and not intend to provide any advice. They are subjected to change without any notice, and not guaranteed to be error-free. Some of the posts on this site may contain views and opinions from individual not related to JCHQ Publishing. They do not necessarily reflect our view or position.
Reference: