(**) Disclosure: This post may contain affiliate links, meaning our company, JCHQ Publishing will get a commission if you decide to make a purchase through the links, but at no additional cost to you.
To become a real estate broker in New York, you must:
Meet the eligibility requirement;
Have at least two years of real estate sales associate experience;
Complete the 120 hours of qualifying courses;
Pass the New York Real Estate Broker Exam;
Submit an application and $155 to the New York Department of State 
If you have been working as a real estate sales associate in New York for some time, and wish to bring your business to the next level, then upgrading your license to become a real estate broker could be a sensible choice.
Rather than making income solely based on your sales production, being a broker allows you to build a team of real estate agents. You'll be recruiting, providing training and support to your underlying agents. In return, you would get a share of their commission.
In this guide, you'll learn the steps to become a real estate broker, income updates, and FAQs on this profession.
(By the way, if you are just starting the real estate career, but haven't obtained the sales associate license yet, you should read over this career starter guide first.)
When choosing a real estate school, I prefer one where you could take the courses online. This way, you could study at your own pace whenever and wherever. The CE Shop is a trustworthy real estate education provider. You may click here to see whether they offer pre-licensing course in your state. (**)
6 Steps to Become a Real Estate Broker in New York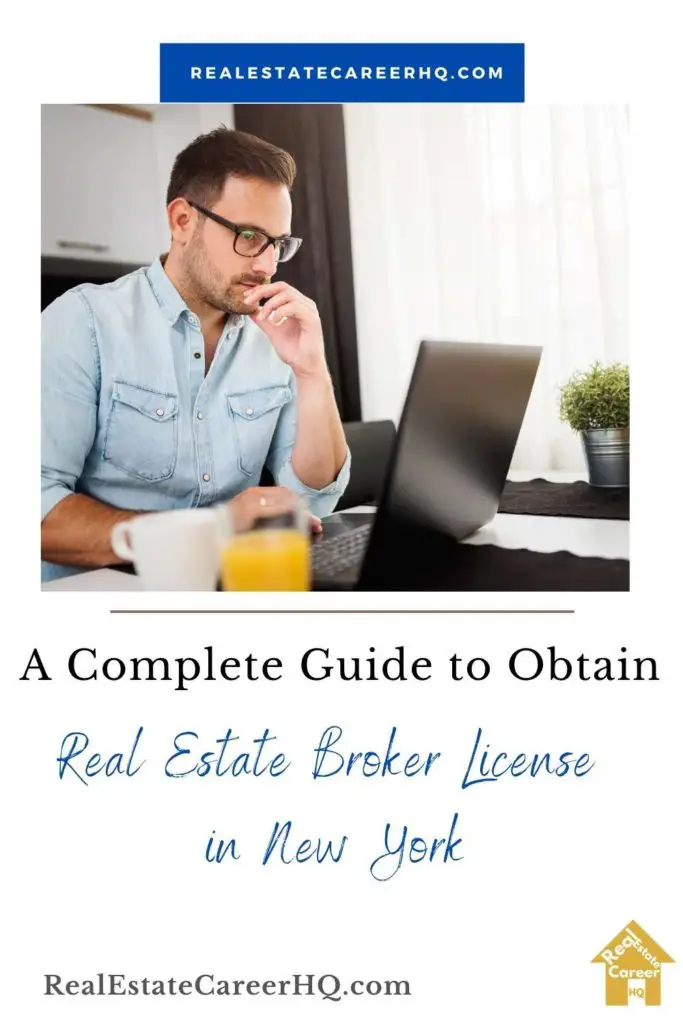 Step 1: Meet the Eligibility Requirement
You need to be at least 20 years old, have a valid Social Security Number, Citizen of the United States or lawfully admitted alien.
Step 2: Fulfill the Work Experience Requirement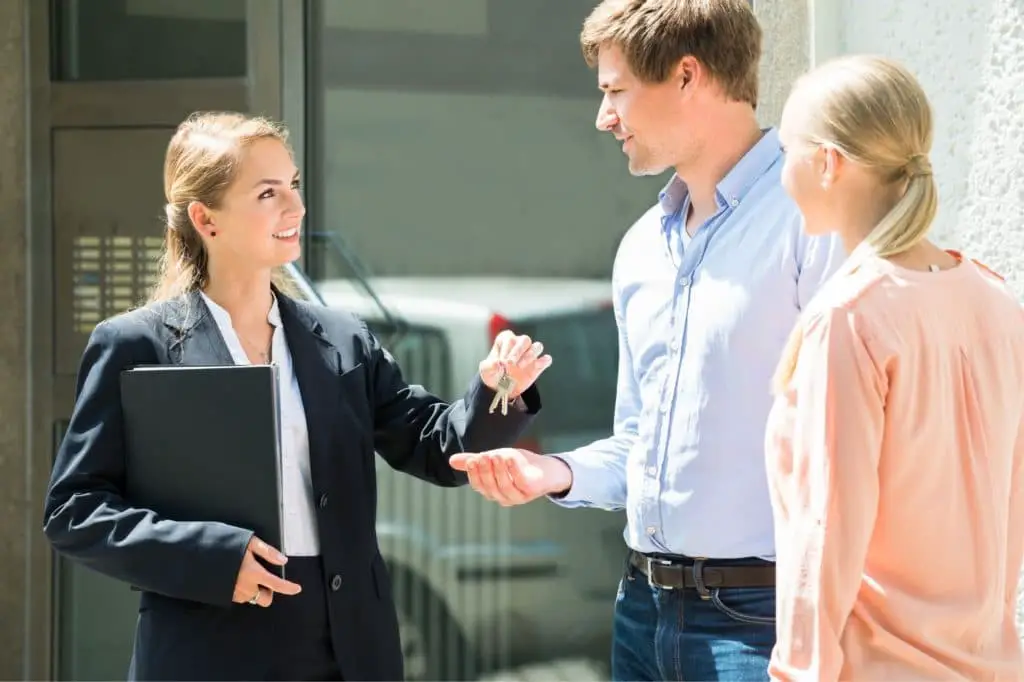 You must be "actively engaged" as a licensed real estate agent for at least two years prior to applying.
Alternatively, you could have a minimum of three years experience in the real estate field – for instance, buying/selling your own property or managing property for your employer.
Your experience would be evaluated by the Department of State using a point system.
Step 3: Complete the Pre-Licensing Education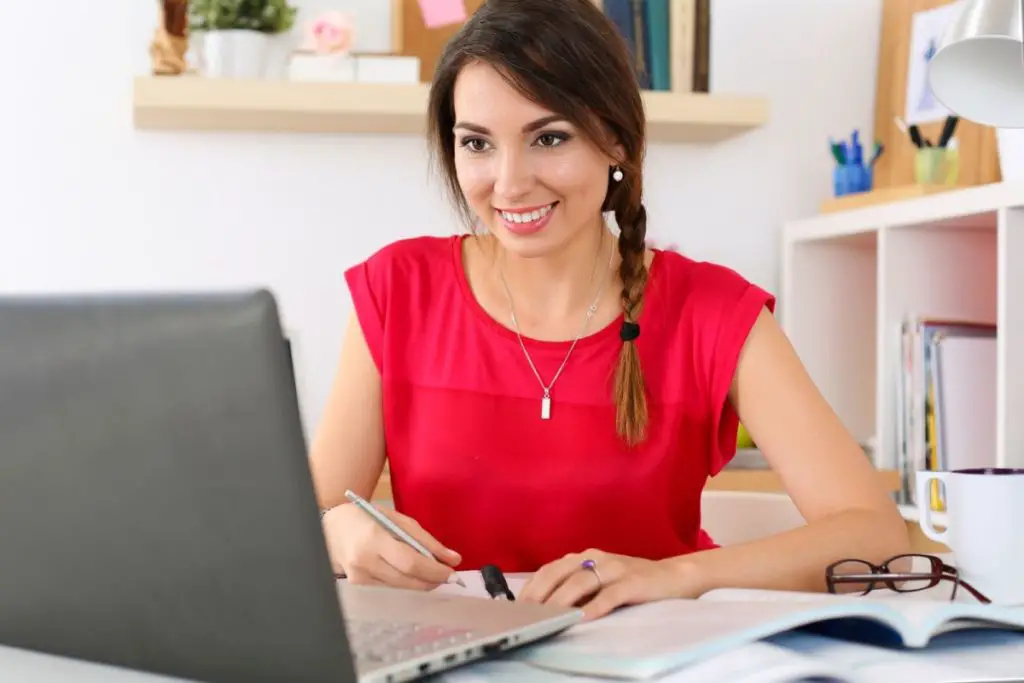 You must complete 120 hours of qualifying courses from an approved education provider. Since you already completed 75 hours of them when applying to be a salesperson, you only need to take an additional of 45 hours real estate broker courses.
Here is the 45 hours of NYS Real Estate Broker Curriculum
Chapter 1: Agency Law, License Law and Operating a Real Estate Office (16 hours)
Chapter 2: Real Estate Finance (2 hours)
Chapter 3: Real Property Investment (4 hours)
Chapter 4: General Business Law (3 hours)
Chapter 5: Construction and Development (3 hours)
Chapter 6: Conveyance of Real Property (1 hour)
Chapter 7: Real Property Management (4 hours)
Chapter 8: Taxes and Assessments (1 hour)
Chapter 9: Advanced Fair Housing and Fair Lending (3 hours)
Chapter 10: Achieving Transactional Agreements through Transaction Analysis (6 hours)
Chapter 11: Local Issues and Concerns (2 hours)
Step 4: Pass the New York Real Estate Broker Examination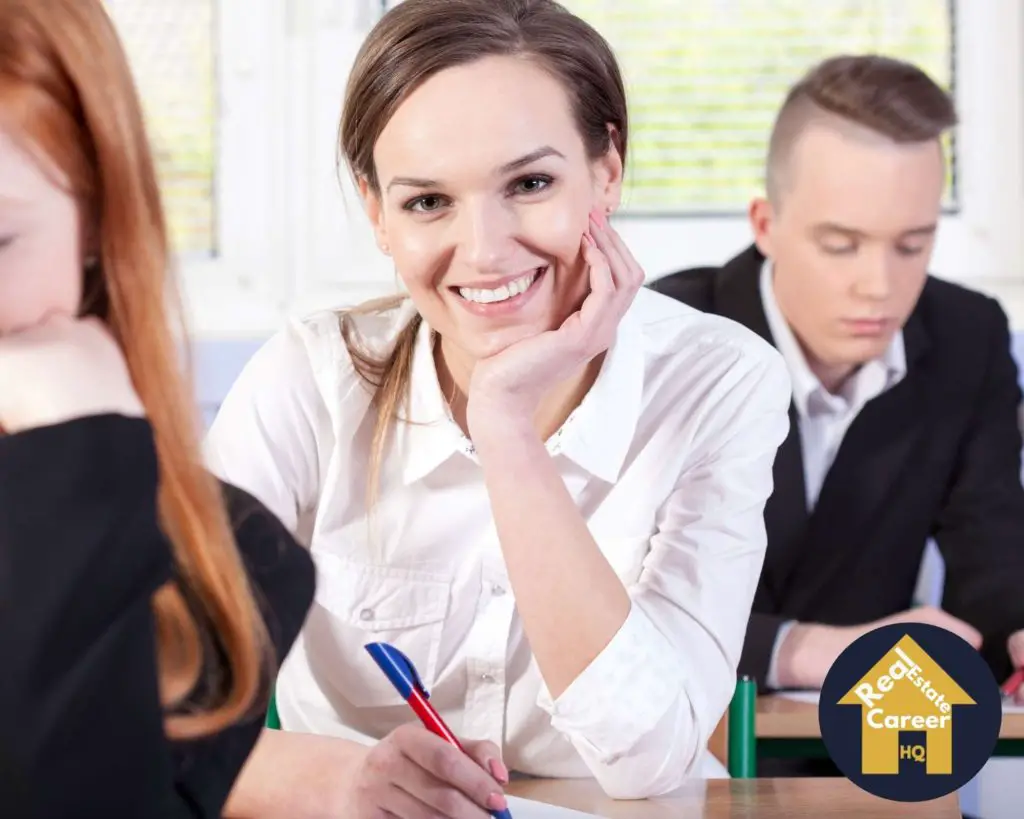 You can register for the NYS real estate broker exam at the eAccessNY. There is an exam fee of $15.
The main objective is to test your knowledge of the 120-hour pre-licensing curriculum. It consists of multiple-choice questions, and you will have 2.5 hours to write it. 
After the Exam Unit marked your paper, you may log in to your eAccessNY account to view the results. However, you won't receive a numerical score. It will only be marked as passed or failed. 
Keep in mind that you must bring along a photo-bearing government issued ID to the exam center. For example, a driver's license,
a state-issued identification, US Passport, Certificate of US citizenship.
Also, the passed exam results are only valid for two years. So you must submit the Broker License Application before it expires.
PrepAgent is an exam prep that I highly recommend. Many students were able to pass the real estate exam after doing their practice questions. Over 97% of users provided a 5 out of 5 stars rating to them on Facebook. Click here to check out their package options. (**)
Step 5: Submit Application to the New York Department of State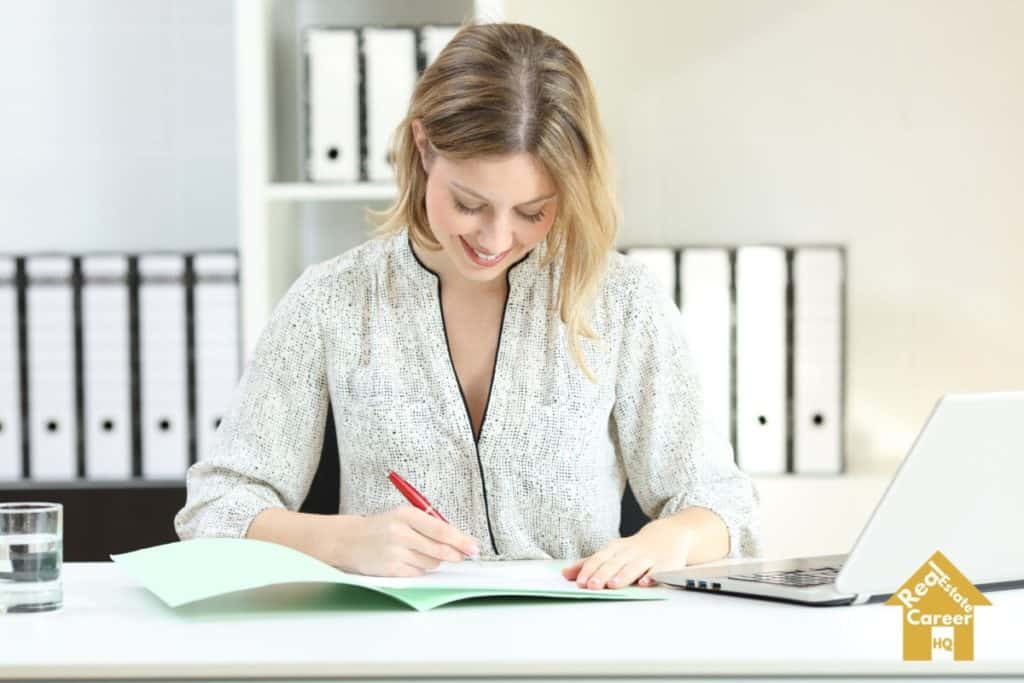 Similar to the registration process of being a real estate salesperson, you'll need to apply to the Department of State. Just that this time you'll complete the Broker License Application.
You also need to provide other necessary documents, such as the courses completion documents, Salespersons Activity Worksheet and the application fee of $155.
Step 6: Maintain the Broker License
You are required to renew your real estate license every two years. Once again, you can do so through the online services, eAccessNY. The average processing time is 3-5 business days.
The Department will send you a renewal notice 90 days prior to expiration. To avoid interruption of your broker business, don't leave the renewal until the last minute.
A Quick Table Summary of Becoming a Real Estate Broker in New York
Eligibility
Education
Exam
Fees
Citizen of the United States or lawfully admitted alien

At least 20 years of age

Have a valid Social Security Number

Hold a high school diploma or higher
120 hours of pre-licensing course (which include 45 hours broker course)




2.5 hours

Multiple-choice questions


Pre-licensing broker course around $150

Exam fee $15

Application fee $155
How long does it take to get a real estate broker license in New York?
It takes approximately 3-5 business days to get a real estate broker license in New York. But it also depends on the time it takes you to complete the required education, work experience, exam, and application.
Is there any pre-licensing education exemption?
If you are an attorney admitted to the NYS bar, then you are exempt from the exam, experience and educational requirements.
How much does it cost to get a real estate broker license in New York?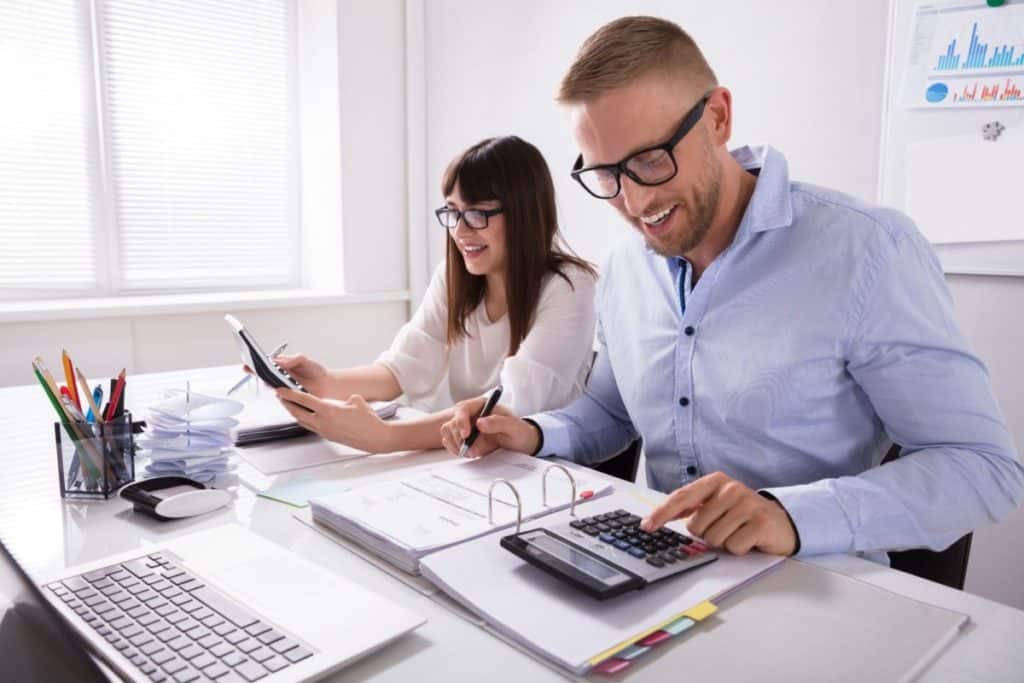 It costs approximately $320 to get a real estate broker license in New York. Here's the breakdown:
45 hours of Broker Course – $150 (Approx.)
Exam fee is – $15
License fee – $155
However, if you were setting up a real estate brokerage, the cost of getting a broker license is only part of the expense. There is also other office expenses such as salary of administrative staff, office lease, furniture, equipment, software subscriptions.
Can you get a real estate broker license with a felony in New York?
Having a felony could affect your eligibility in getting a real estate broker license in New York. The NY Department will put into consideration the applicant's honesty, trustworthiness, character, and integrity.
They will also check your FBI report. Whether a felon can be a real estate broker is subjected to how the licensing commission evaluates the case. 
On the Real Estate Broker Application, they will ask you:
Have you ever been convicted of a crime that is a misdemeanor or felony?
Are there any criminal charges (misdemeanor or felonies) pending against you in any court?
Has any license or permit issued to you or a company in which you are or were a principal ever been revoked, suspended or denied?
If you answer "Yes" to any of the above, you must provide related documents and explanation about the case.
But don't get discouraged yet. The most important is that you can demonstrate that you have learned from the mistake and will serve the public in a fair, honest, and open manner.
Here's an article that covers how to apply for a real estate license with a felony record. In there, you'll find practical tips which could help your application.
How much do real estate brokers make in New York?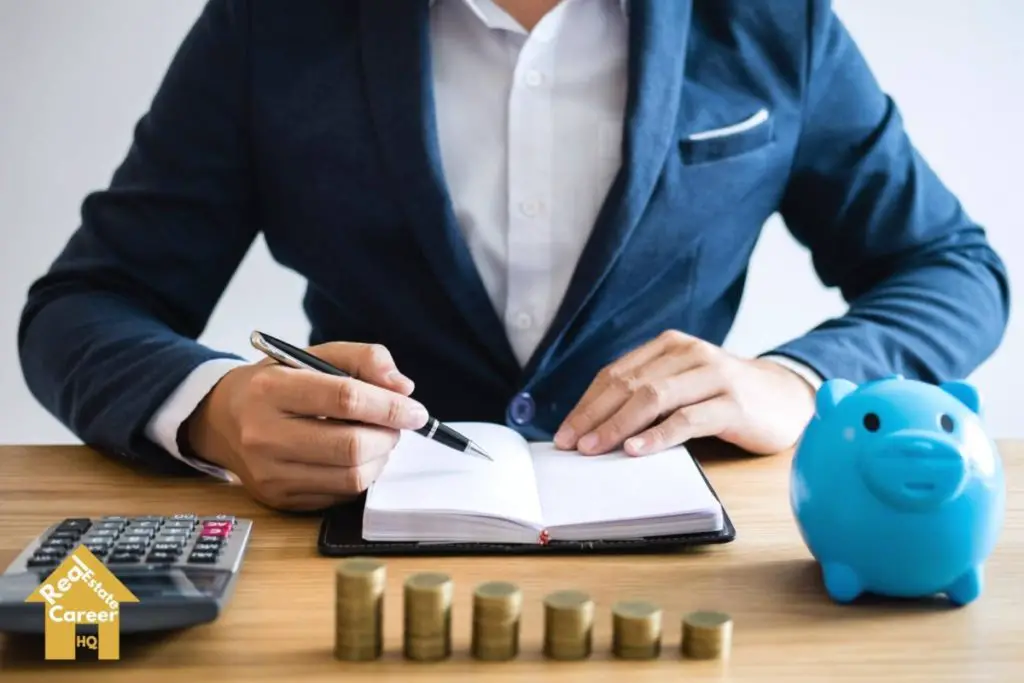 According to the Bureau of Labor Statistic, real estate brokers in New York earn an average yearly salary of $99,930. It typically ranges from $43,930 and $129,980. Some top earning brokers are making $198,030 per year. (*)
There are 2240 real estate brokers in New York. It works out there are 0.235 real estate brokers per 1000 of workers.
At the beginning phase, you could experience a lower income. It's going to take time to build up your brand and recruit real estate agents. But as you continue to grow your team and sharpen your business skills, you should be able to notice a significant improvement in your earning.
Your earning potential as a real estate broker would depend on your sales team's production and the commission splitting schedule. In other words, your ultimate role is to provide support so that your sales agent can close more deals.
Here's another post you could be interested. "Do Brokers Make More than Real Estate Agents? (Facts Revealed)"
(*) Bureau of Labor Statistic – May 2019
I have more questions about the New York real estate broker license, whom should I contact?
I checked the Department of State website, it seems the best way is to reach them by email at licensing@dos.ny.gov. Their response time is around 3 to 5 business days.
If you are reading up to this point, I bet you must be interested in getting a real estate license. Your first step is to complete the pre-licensing courses. You should select one that has an excellent reputation and long-term track record of satisfying students. The Colibri is exactly that! You may click here to check it out yourself. (**)
Disclaimer: The information in this post is for general information only, and not intend to provide any advice. They are subjected to change without any notice, and not guaranteed to be error-free. Some of the posts on this site may contain views and opinions from individual not related to JCHQ Publishing. They do not necessarily reflect our view or position.
(**) Affiliate Disclosure: Please note that some of the links above are affiliate links, and at no additional cost to you. Our company, JCHQ Publishing will earn a commission if you decide to make a purchase after clicking on the link. Please understand that we include them based on our experience or the research on these companies or products, and we recommend them because they are helpful and useful, not because of the small commissions we make if you decide to buy something through the links. Please do not spend any money on these products unless you feel you need them or that they will help you achieve your goals.
Reference:
New York State
Bureau of Labor Statistics – Real EstateBroker (May 2019) (source)
Real Trends: Real Trends 500 by Volume (source)
NYS Real Property Law, Article 12-A, Sections 440 – 443-a19 NYCRR, Chap V, Sub D, Part 175 (source)