(**) Disclosure: This post may contain affiliate links, meaning our company, JCHQ Publishing will get a commission if you decide to make a purchase through the links, but at no additional cost to you.
I remember in a technology lecture I attended years ago, the professor said for a task that you rarely need to handle, you could manually do it. However, if you expect to redo this similar task frequently, then you should write a program to automate the process.
As we are already in the digital age, there are many tools which help you in running your appraisal practice seamlessly. At the same time, there is a great demand for high security in delivering client's confidential data.
I came across a platform called AppraisalPort which could be simplify the process in delivering your appraisal services. It is a online software that is widely used by many appraisers. I've done some research and would like to share what I found with you.
In this article, I'll talk about its functionality, how it could streamline your appraisal workflow, and what some real estate appraisers think of this online system.
Taking high-quality appraisal courses allows you to keep up with the best practices and remain competitive in the industry. When choosing a real estate school to complete the CE requirement, selecting one with an excellent reputation is important. McKissock is a trustworthy real estate education provider. Check out the McKissock Appraisal CE Membership (**), where you can get unlimited access to hundreds of appraisal continuing education courses, the latest national USPAP course, specialty skills training, and niche certifications.
Benefits of Using AppraisalPort
1) Bring in more potential appraisal orders
As everyone is trying to standardize their process of doing business, more and more companies are utilizing AppraisalPort in handling their workflow. These include mortgage lenders, banks, and AMCs.
Once you register an account with AppraisalPort, you could fill out the profile page with information about yourself. This allows potential clients to reach out to you for appraisal services, while you'll have the choices to accept or reject assignments according to your work schedule and preference.
In fact, some companies already have a policy that they only accept reports that submitted through AppraisalPort.
2) Save you time in creating appraisals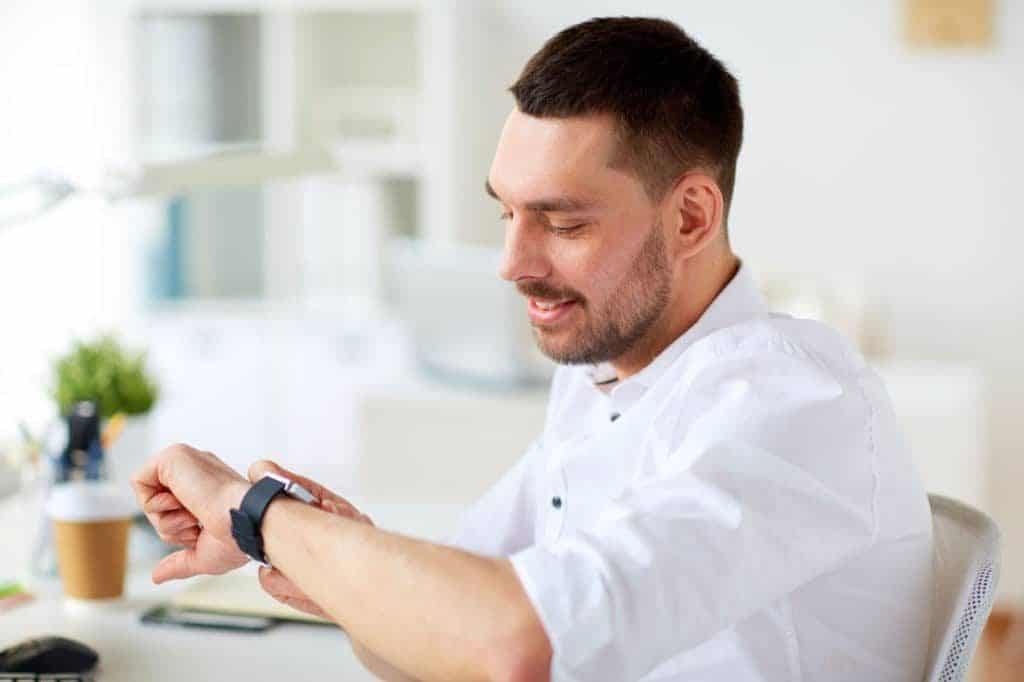 Before using AppraisalPort, you probably would need to enter all the data of the new order into the form yourself or you would need to hire an assistant in doing so. With AppraisalPort and their AI Ready software, all this information will be pre-populated into the form for you.
Not only that, when you use Data Express to search the National Collateral Database, it also saves you time in researching for public record, real estate sales data, maps, comps. All the subject property details can be directly transferred into the form.
All these auto-filling would tremendously reduce your workload and eliminate the chance of a typo.
3) Secure communication and delivery system
Every now and then, you could hear on the news that there is a data breach from companies. Should that occur to your appraisal services, it could lead to massive potential damage or even litigation. Therefore, online security is a crucial component of doing business nowadays.
However, many business owners still rely on outdated technology and send confidential information through unsecured emails.
AppraisalPort has an online message system for you and your clients to communicate securely. It maintains all the message logs and organizes communication of each assignment. This helps to reduce unnecessary confusion, and it's an excellent way to record keeping.
After your appraisal report is uploaded securely to their system, it will immediately transmit to the client's Collateral Management System. Clients will be notified to review the reports. You'll no longer need to email or fax it separately to your clients.
You could be working on multiple assignments at a time. On the dashboard, your completed work will be shown as "submitted reports" for easy tracking.
4) Easy-to-use web based software
AppraisalPort is a browser-based platform. In other words, there is no software to download. The data is stored securely in their system, which would not take up any of your space in your hard-drive. Many appraisers that I talk to find their interface to be user-friendly.
AppraisalPort is available in a mobile app too. Currently, you could install it from iTunes or GooglePlay. This gives you the convenience to work on your business virtually anytime and anywhere with internet access.
How much Does it Cost to Use AppraisalPort?
No one likes to pay continuously for services even when they are not using it. (You could ask anyone who join a gym membership, but only go there after making a new year resolution.) One thing I like about their services is there is no monthly fee or set up charges. Their plan is pay-as-you-use.
For residential appraisal assignment, it is $14 each. For commercial ones, it is $25. The fee schedule started back in Aug 1st, 2016. So far, I have not seen any changes.
If your client requests a review or adjustment, then you won't be charged the fee until they accept your appraisal.
One thing to keep in mind that AppraisalPort does not escrow client payment on your behalf. So you'll still need to collect the appraisal fees directly from your clients. As for the AppraisalPort fee, you could pay them online through a credit card.
What Support is Available from AppraisalPort?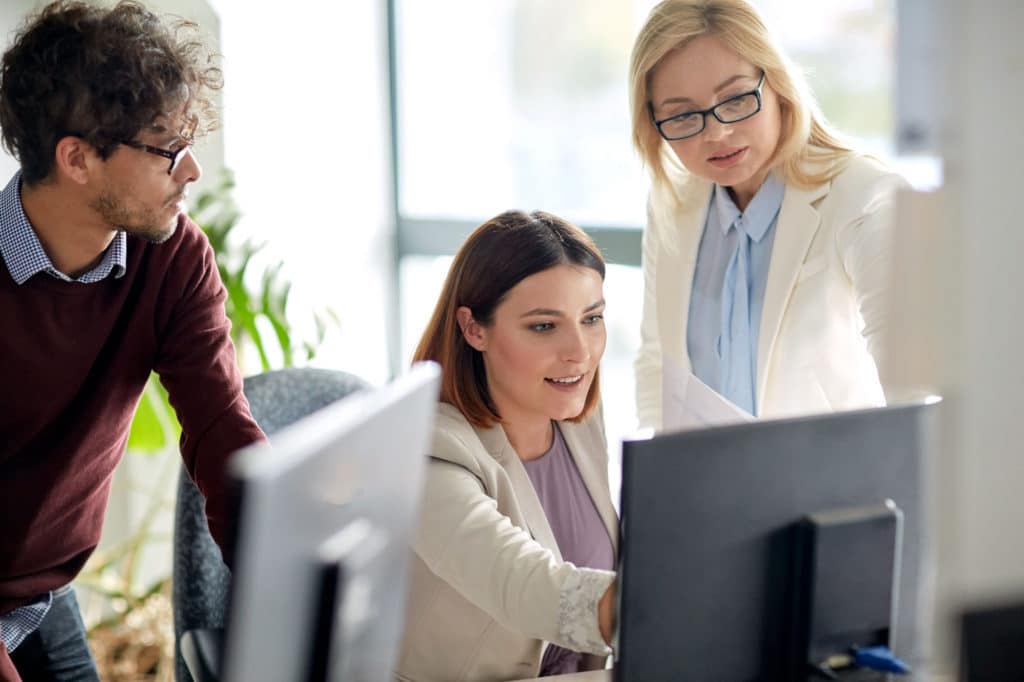 They have an email & phone support from Mon-Fri 8:00 am – 8:00 pm EST. I just called them to inquire a few questions as I was writing this article. It took less than 30 seconds to get a hold of their staff. She was very helpful and provided clear answers to my inquiry.
Here are their contact details:
Email: fncsupport@corelogic.com
Phone Support: 888.963.3330
Fax: 662.236.2037
Who owns AppraisalPort?
AppraisalPort is owned by FNC Inc. It is not an appraisal management company (AMC) and does not engage assignments for appraisers. FNC is merely a technology company.
What do appraisers think of AppraisalPort?
In terms of functionality, many appraisers are satisfied with it. A licensed appraiser in Oregon particularly likes the feature where AppraisalPort would send you a text alert to your mobile phone when there is a new order. Another appraiser in Nevada applauded that the system freed up his time, and increased his productivity by 30%.
An appraiser said that he used to accept appraisal order automatically. However, he regrets doing so because not every assignment is suitable for his practice. You should also preview the appraisal request before taking on the client.
As for fees, a Certified Residential Appraiser in Pennslyvania expressed they are fairly priced. However, there was an increase in 2016. It was raised from $10 to $14 per residential appraisal. Some appraisers were unhappy because this was a sudden 40% increase in fees, whereas their appraisal fees remained the same throughout the period.
Therefore, some would increase their appraisal fees and notify their clients that this is due to the AppraisalPort fee increase.
[Read: Complete Guide on Appraisal Fee]
Have there been any concerns from AppraisalPort clients?
Yes, some appraisers dislike how their work data is being handled. When I reviewed the AppraisalPort website, it says:
"Is there a possibility that any data in my appraisal report will be used by FNC for its National Collateral Database™ or other purposes?
Yes. The lender that commissions (and pays for) your appraisal may elect to share appraisal data with FNC. Some lenders who use AppraisalPort enter into sharing agreements with FNC. If the lender who commissioned your appraisal chooses to enter into such a sharing agreement, any appraisal data that you submit to that lender may be shared with FNC and some of the data may be used in FNC's National Collateral Database (NCD) and for other purposes. Lenders are also free to and may share appraisal data with others, whether or not they share data with FNC and/or with the NCD."

Quote from AppraisalPort.com
Therefore, make sure you understand their terms and conditions, and that you are okay with them before using their services.
Conclusion
In going forward, appraisers should utilize tools to free up their time. This way, you could focus your energy on tasks that are important and irreplaceable – for instance, inspecting properties in person, strategic planning for your business.
I believe AppraisalPort could be a platform worth considering. It automates many reducant data entry, keeps track of the progress, and provides a platform for you to communicate and deliver appraisal reports to your clients securely. If you want to have a test drive first, you could set up a free account on their website.
Here's what I found. If you like this article, make sure to share it!
(Since you are reading this post, I have another one you might be interested. It covers the tools an appraiser needed to set up a home office. Remember to check it out.)
(**) Affiliate Disclosure: Please note that some of the links above are affiliate links, and at no additional cost to you. Our company, JCHQ Publishing will earn a commission if you decide to make a purchase after clicking on the link. Please understand that we include them based on our experience or the research on these companies or products, and we recommend them because they are helpful and useful, not because of the small commissions we make if you decide to buy something through the links. Please do not spend any money on these products unless you feel you need them or that they will help you achieve your goals.
Disclaimer: The information in this post is for general information only, and not intend to provide any advice. They are subjected to change anytime without notice, and not guaranteed to be error-free. For full and exact details, please contact the Appraisal Board in your state, the education or service provider.
Reference: