(**) Disclosure: This post may contain affiliate links, meaning our company, JCHQ Publishing will get a commission if you decide to make a purchase through the links, but at no additional cost to you.
Your real estate license is your ticket to a new career, and passing the salesperson exam is one of the mandatory requirements.
To pass the Arkansas Real Estate Salesperson Exam, the candidate must achieve a scaled score of at least 70. Reading over the Arkansas Real Estate Candidate Handbook and doing multiple exam preps can increase the chance of passing the exam. The Arkansas Real Estate Salesperson Exam has 110 questions with 4 hours of writing time. It consists of the General Portion and the State Portion. It is administered by Pearson Vue and the exam fee is $75.
In this guide, I will go over the content, sample questions, FAQ, exam preps of the Arkansas real estate salesperson exam. Although the result is not guaranteed, I'm confident it can help to increase your chance of passing it significantly. So you will be one step closer to starting your real estate career in Arkansas.
But before we start, I want to give a brief disclaimer. This post is not intended as legal advice or state/federal real estate training. It is for general information only. Please always follow your State laws and best practices.
Table Summary of the Arkansas Real Estate Exam
| Portion | # of Questions | Required Passing Score |
| --- | --- | --- |
| General | 80 | 70 |
| State | 30 | 70 |
How to register for the Arkansas Real Estate Exam?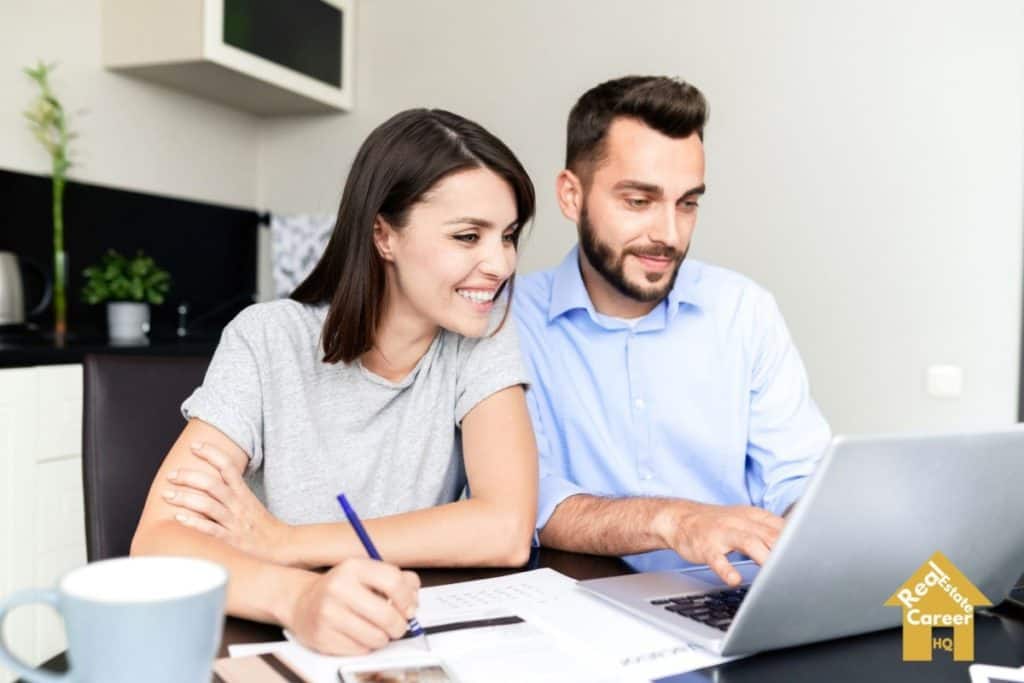 The Arkansas Real Estate Salesperson Exam is administered by the Pearson Vue and to schedule in writing it, you can create an account on their website. In there, you can choose the testing center and date. The exam fee is $75 and it can be paid through a credit card, debit card or electronic check.
You may also call (800) 274-2606. However, online registration is the fastest and most convenient way.
Regardless of which method you choose, keep in mind that you must make the reservation 24 hours before the exam.
How many questions are on the Arkansas real estate exam?
The Arkansas Real Estate Salesperson Exam has a total of 110 questions and it consists of the General Portion and State Portion. The General Portion has 80 questions and the State Portion has 30 questions.
Here's the content of the General Portion:
Topics
Weighting
Topics
REAL PROPERTY CHARACTERISTICS,
LEGAL DESCRIPTIONS, AND PROPERTY USE
9
A. Real property vs. personal property
B. Characteristics of real property
C. Legal descriptions
D. Public and private land use controls – encumbrances

FORMS OF OWNERSHIP, TRANSFER, AND RECORDING
OF TITLE
8
A. Ownership, estates, rights, and interests
B. Deed, title, transfer of title, and recording of title
PROPERTY VALUE AND APPRAISAL
11
A. Concept of value
B. Appraisal process
C. Methods of estimating value and Broker Price Opinions (BPO)
REAL ESTATE CONTRACTS AND AGENCY
16
A. Types of contracts
B. Required elements of a valid contract
C. Contract performance
D. Sales contract
E. Types of agency and licensee-client relationships
F. Creation and termination of agency
G. Licensee obligations to parties of a transaction
Real Estate Practice
14
A. Responsibilities of broker
B. Brokerage agreements between the broker and principal (seller, buyer, landlord, or tenant)
C. Fair Housing
D. Risk management
PROPERTY DISCLOSURES AND ENVIRONMENTAL
ISSUES
8
A. Property condition and environmental issues
B. Disclosure obligations and liability
FINANCING AND SETTLEMENT
7
A. Financing concepts and components
B. Lender Requirements
C. Federal Financing Regulations and Regulatory Bodies
D. Settlement and closing the transaction
REAL ESTATE MATH CALCULATIONS
7
A. Property area calculations
B. Property valuation
C. Commission/ compensation
D. Loan financing costs
E. Settlement and closing costs
F. Investment
G. Property management calculations
Here is the exam content of the State Portion:
State Portion Content Outline
Weighting
Topics
I. DUTIES AND POWERS OF THE COMMISSION
4
A. General Powers
B. Examination of Records
C. Investigations, hearings, and appeals
D. License suspension, revocation, and other sanctions, monetary penalties
E. Recovery Fund
II. LICENSING REQUIREMENTS
2
A. Activities requiring a license and exemptions
B. Types of licenses
C. Eligibility and requirements for licensing
D. License renewal
E. Change in license status or assignment
F. Change in licensee information; name and
address(es)
G. Place of business requirements
III. STATUTORY REQUIREMENTS GOVERNING THE ACTIVITIES OF LICENSEES
14
A. Dealing independently of principal broker
B. Expiration date for agency contracts
C. Broker responsibilities; executive brokers; part-time brokers
D. Advertising
E. Knowledge of property
F. Handling of funds; maintenance of records
G. Trust funds; trust accounts
H. Disbursement of trust funds
I. Agreements to be written
J. Self dealing
K. Sales contract
L. Agency agreements; signage
M. Broker price opinions
N. Property management
IV. OTHER STATUTORY REQUIREMENTS
2
A. Membership in trade organization
B. Reporting violations
C. Criminal convictions and disciplinary actions
D. Violation of law or regulations
E. Time-shares
V. AGENCY RELATIONSHIPS AND DISCLOSURES
8
A. Seller or lessor agents
B. Buyer or lessee agents
C. Dual agency and consent
D. Failure to disclose agency representation
E. Fidelity and honest dealing
F. Required and waivable duties
Tips to prepare for the Arkansas Real Estate Exam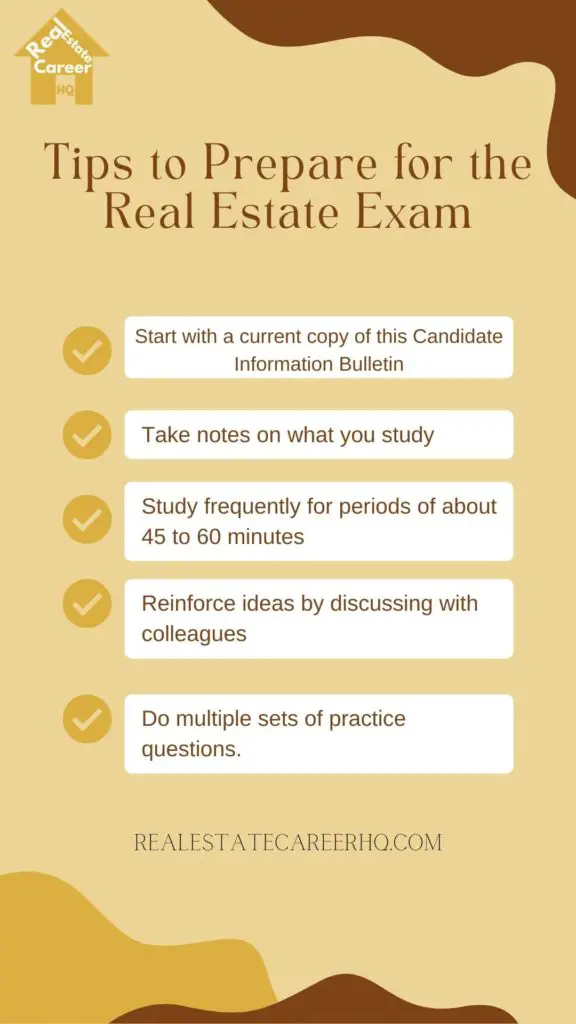 Let's Study the Arkansas Real Estate Exam "Strategically"
Many people would try to read and memorize all the study materials. Although it could work for some people, it really doesn't work for me. 
Here are the exact steps I have been using to prepare for exams. It has worked wonderfully for me throughout high school and university, and they still work well when I wrote exams in my field of work. 
Review the exam outline to see which topics will be heavily weighted
Skim through a practice exam to get a sense of the questions
Read over the course materials. Focus more on the sections you've seen in the practice exam and those that will be heavily scored. 
Try writing a practice test. 
For the parts that you got wrong, you should review them carefully. I usually would create a document file and take notes on those topics. 
Repeat steps 4 and 5 until you can score at least 10% more of the required passing mark for at least two practice exams. (Some people would get nervous during the actual exam writing, so it's better to have a buffer room on the score. In this case, try to aim for over 80% for the Arkansas real estate exam.)
Doing practice questions indeed can help you prepare for the real estate exam. They help you understand what type of questions you're likely going to see during the test and give you an idea of what topics might come up, making studying more efficient.
Here's another tip: Studying for the sack of passing the real estate exam could be dreadful. Remember a specific question appears in the test because it could actually be applied in your real estate practice. When you study, just imagine it is your client who is asking the questions. 
Here are some Arkansas Real Estate Exam Preps that can help You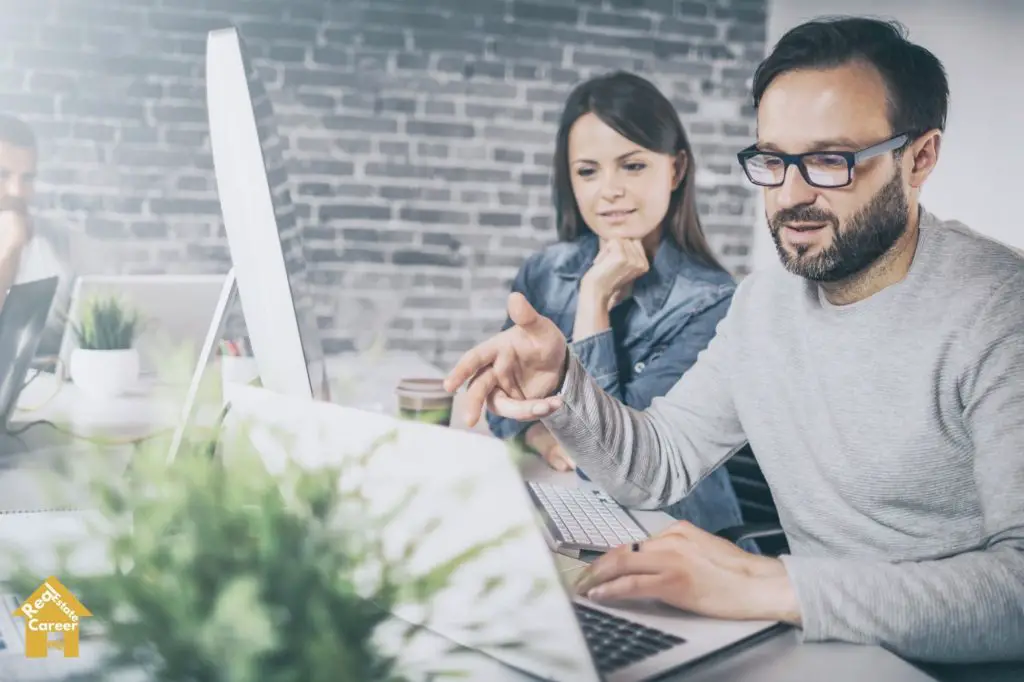 Real Estate Express – An approved education provider in many states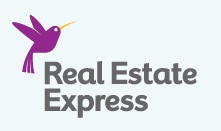 I like Real Estate Express because of its excellent reputation and a long-term track record of satisfying students. At the time I'm writing this post, it has a standalone exam prep," which costs around $99. You may click here to view their Exam Prep program. (**)
However, if you haven't taken the pre-licensing course, they also have 4 packages available in most states. 
The Basics
Exam Preparation
Exam Preparation Plus
Ultimate Learning
Besides "The Basics" package, the other three usually come with the Exam Prep, and they also come with a "Pass or Don't Pay Guarantee" in most states. That's how confident they are! You may learn more about their courses package here. (**)
PrepAgent – An Interactive Way to Prepare Your Real Estate Exam
PrepAgent is another excellent choice in helping you to pass the real estate exam. Rather than sitting in front of your desk for hours and studying from boring textbooks, Prep Agent is a much more interactive and effective way.
I like their premium package as it consists of audio lessons, online interactive flashcards, live online webinars, exam prep ebook, and many more. This package allows you to access the materials for the entire year.
Here's a link to the PrepAgent website (**)
Where can I take my real estate exam in Arkansas?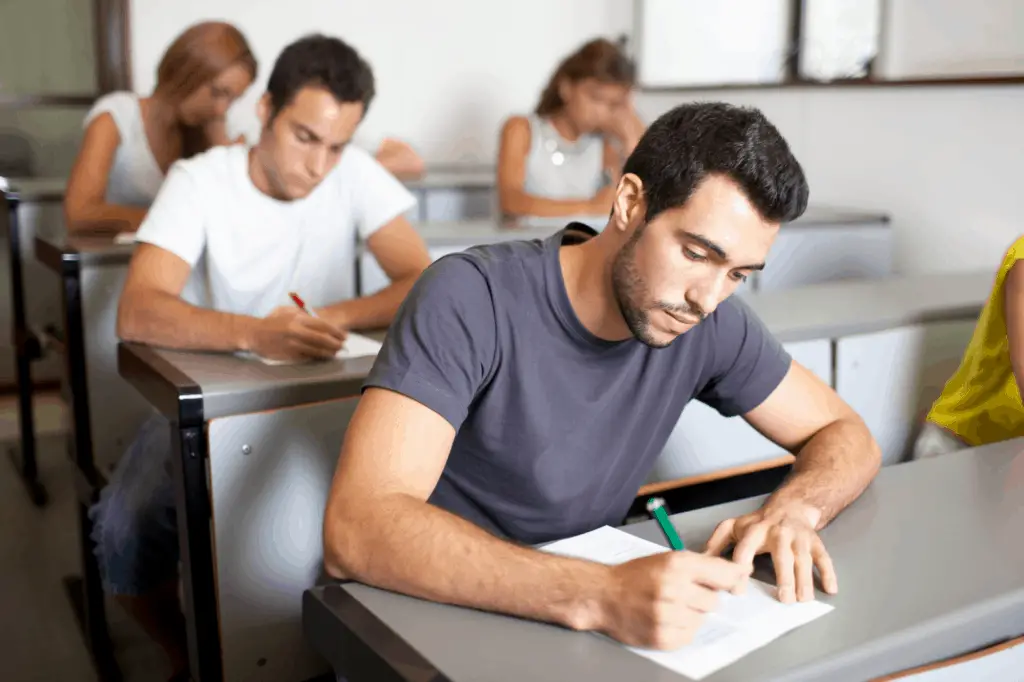 There are multiple testing centers where you can take the Arkansas real estate exam. They are:
Camden, AR (Southern Arkansas University Tech)
Mountain Home, AR (Arkansas State University – Mountain Home)
El Dorado, AR (South Arkansas CC – The Learning Center)
Newport, AR (Arkansas State University-Newport)
Fayetteville, AR (University of Arkansas)
Texarkana, AR
Fort Smith, AR
Warren, AR (S.E. Arkansas Community Based Education Center)
Jonesboro, AR (Arkansas State University)
Shreveport, LA
Harrison, AR (North Arkansas College)
Memphis, TN
Little Rock, AR
It's better to do a search in Google Map beforehand. I usually would do a street view tour to have a better idea of the testing location. And also find out where you can park your car.
On the testing day, you should account for the time to sign in and go through the identification process. It's better to arrive at the testing center at least 30 minutes before your exam.
What should I bring to the exam center?
You are required to bring two pieces of valid ID. The primary ID needs to be a government issued ID with photograph and signature.
U.S. Dept. of State Driver's License
U.S. Learner's Permit (plastic card only with photo and signature)
National/State/Country ID card
Passport
Passport Card
Military ID
Military ID for spouses and dependents
Alien Registration Card (Green Card, Permanent Resident Visa)
The Secondary ID needs to have signature and not expired.
• U.S. Social Security card
• Debit (ATM) or Credit card
• Any form of ID on the Primary ID list
When will I know the result?
Once you finish writing the real estate exam, you will receive a score report that mark either "pass" or "fail".
If you pass, you will be provided with information on how to apply for a license.
If you fail, you will be provided with a numeric score and diagnostic details of the exam. You will also receive information about reexamination.
How can I retake the Arkansas real estate exam?
You may retake the failed portion of the Arkansas real estate exam after 24 hours of writing the exam. If you fail to pass both portions within 6 months, you will have to retake the entire exam.
Here are more helpful resources about the Arkansas real estate career
This article is part of the "Arkansas Real Estate Career Series." If you want to know more about being a real estate agent in Nevada, I invite you to check out the following articles: 
(**) Affiliate Disclosure: Please note that some of the links above are affiliate links, and at no additional cost to you. Our company, JCHQ Publishing will earn a commission if you decide to make a purchase after clicking on the link. Please understand that we include them based on our experience or the research on these companies or products, and we recommend them because they are helpful and useful, not because of the small commissions we make if you decide to buy something through the links. Please do not spend any money on these products unless you feel you need them or that they will help you achieve your goals.
Disclaimer: The information in this post is for general information only, and not intend to provide any advice. They are subjected to change without any notice, and not guaranteed to be error-free. Some of the posts on this site may contain views and opinions from individual not related to JCHQ Publishing. They do not necessarily reflect our view or position.
Reference: