(**) Disclosure: This post may contain affiliate links, meaning our company, JCHQ Publishing will get a commission if you decide to make a purchase through the links, but at no additional cost to you.
Are you a real estate agent looking to improve your property listings? If so, you may want to consider virtual staging. Virtual staging involves the use of advanced photo editing software to add furniture and decor to images of a property, creating a more inviting and livable space for potential buyers.
For example, a real estate agent in New York City could use virtual staging to transform a small and outdated apartment into a stylish and modern space that would appeal to young professionals. Another agent in Los Angeles used virtual staging to create a beachy and relaxed vibe in a vacant property near the ocean.
Virtual staging can help to highlight the property's location and create an emotional connection with potential buyers.
While virtual staging has been around for years, recent advances in AI technology have made the process faster and more accurate than ever before. In fact, I just tested an AI virtual staging platform where agents can now stage an entire home in just 10 minutes.
In this article, we'll explore how AI technology can save you time and money while making your listings stand out. Plus, you'll get an inside look at how I recently tried and tested this game-changing technology.
This is the AI Virtual Staging Platform I tried
One example of this technology is RoomGPT.io, an AI-powered virtual staging tool. RoomGPT.io uses GPT technology, which stands for Generative Pretrained Transformer, to generate realistic images of staged rooms. This technology is able to create images that are so realistic that it can be hard to distinguish them from actual photos.
Using RoomGPT.io is incredibly easy. All a user needs to do is upload a photo of a room, and the AI system takes care of the rest. You may select different styles such as modern, minimalist, vintage, professional, or even tropical.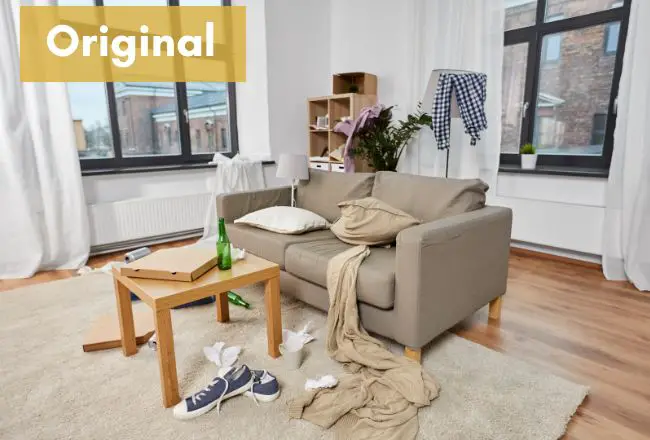 Within just a few seconds, RoomGPT.io generates an image of the room with furniture and decor, making the room look fully furnished and ready for a potential buyer to move in.
However, one downside I found is this platform only allows limited number of photo uploads for every 24 hours. I hope they will eventually wave this limit, or at least, have a paid version that can bypass this restrictions.
How to Get Started with AI Virtual Staging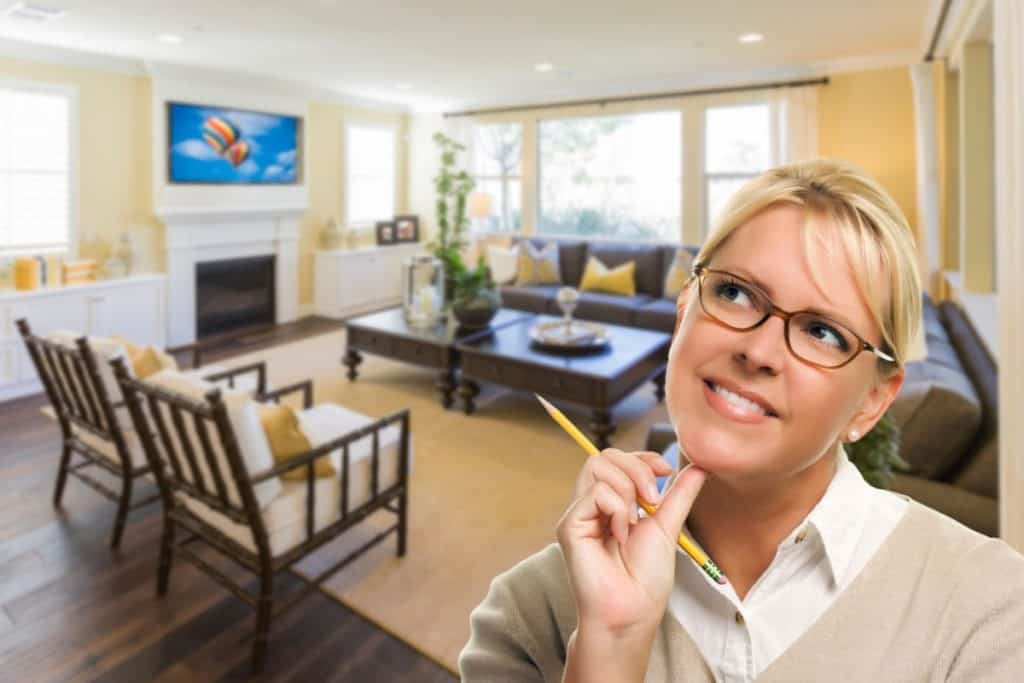 If you're a real estate agent interested in trying AI virtual staging for your property listings, there are a few things to keep in mind. First, it's important to choose the right virtual staging provider. Look for a provider that uses advanced AI technology and has experience working with real estate agents.
It's also important to provide high-quality images of the property to ensure the best results.
When taking photos for AI virtual staging, it's best to take them at a straight-on angle and at a height that represents a person's natural viewpoint. This will allow the virtual staging software to accurately position furniture and decor in the room, creating a more realistic and appealing image for potential buyers.
Finally, make sure to work closely with the virtual staging provider to ensure that the virtual staging accurately represents the property and appeals to potential buyers.
Here's another post with on how to take beautiful real estate photos. In there, you'll find helpful tips from a professional real estate photographers.
The Advantages of AI Virtual Staging
One of the main advantages of AI virtual staging is speed. Traditional virtual staging can take hours or even days to complete, depending on the complexity of the project. However, with AI virtual staging, an entire home can be staged in just minutes.
This means that real estate agents can get their property listings up and running much faster, which can lead to faster sales and increased revenue.
Another advantage of AI virtual staging is accuracy. AI technology can analyze the images of the property and determine the best furniture and decor to use based on factors like room size, lighting, and style. It creates a sense of flow and make the space look more inviting and livable.
This can result in more realistic and appealing virtual staging images that are more likely to attract potential buyers.
Examples of AI Virtual Staging in Action
There are many examples of real estate agents who could use AI virtual staging to improve their property listings. Imagine an agent, John, who was struggling to sell a large, empty house in a rural area. After trying traditional virtual staging with little success, he decided to give AI virtual staging a try.
Using an AI virtual staging provider, John could stage the entire house in just 10 minutes. The virtual staging images were so realistic that potential buyers could envision themselves living in the space, and the house could potentially sell within a week of the new listing going live.
Another real estate agent, Sarah, could use AI virtual staging to transform a small, outdated apartment in the city. AI technology could determine the best furniture and decor to use to make the space look larger and more modern.
The resulting virtual staging images could be so effective that the apartment could sell within a month, despite being on the market for over a year with no offers prior to the virtual staging.
As a real estate agent, you could experience similar success by incorporating AI virtual staging into your marketing strategy.
Conclusion
In conclusion, AI-powered virtual staging has transformed the real estate industry by making the virtual staging process faster, more cost-effective, and more convenient. The use of machine learning algorithms to analyze the image of a room and add the most suitable furniture and decor has made virtual staging more realistic than ever before, allowing potential buyers to visualize themselves in the space.
With virtual staging, real estate agents can save time and money, and they can stage properties remotely without physical presence. It is fascinating to think about what other innovative solutions the industry will witness with the continuous advancement of technology.
Looking to succeed in the real estate industry? Subscribe to our exclusive email list today and gain access to expertly curated real estate guides from industry leaders, as well as discounted CE courses and the latest industry updates. From marketing strategies to virtual staging techniques, our handpicked resources cover everything you need to know to stay ahead of the game. Click here for more details!
(**) Affiliate Disclosure: Please note that some of the links above are affiliate links, and at no additional cost to you. Our company, JCHQ Publishing will earn a commission if you decide to make a purchase after clicking on the link. Please understand that we include them based on our experience or the research on these companies or products, and we recommend them because they are helpful and useful, not because of the small commissions we make if you decide to buy something through the links. Please do not spend any money on these products unless you feel you need them or that they will help you achieve your goals.
Disclaimer: The information in this post is for general information only, and not intend to provide any advice. They are subjected to change without any notice, and not guaranteed to be error-free. Some of the posts on this site may contain views and opinions from individual not related to JCHQ Publishing. They do not necessarily reflect our view or position.