(**) Disclosure: This post may contain affiliate links, meaning our company, JCHQ Publishing will get a commission if you decide to make a purchase through the links, but at no additional cost to you.
As a real estate professional, you probably know that when a client is trying to sell their home, one of the best preparations is to stage it. It would make the subject property more presentable, less cluttered, and create a pleasant first impression for potential buyers. 
I also have written another article that lists out the reasons why staging a home can make it sell. I even included statistical figures and charts in supporting the argument. Here's the post: "Does Staging a Home Help it Sells? (Facts Revealed)"
However, many sellers still hesitate to do so because they cannot visualize the final product. After all, not everyone is comfortable paying staging fees upfront when they have no idea what it would look like. 
This is why virtual home staging has become evenly more important and commonly used these days. Regardless of whether you are a professional home stager or that you are a real estate selling agent, I'm sure virtual staging can be tremendously helpful to your real estate practice.
What is virtual staging in real estate? Virtual staging in real estate is making photos of a home more presentable through the use of computer software or apps. With virtual staging software, you could declutter a room by eliminating unwanted items, add home decors and furniture that harmonize with the room design.  
In this post, you'll learn some of the key benefits of providing virtual home staging for your clients. How could you become a virtual home stager? And the different software available. 
Here are the key benefits of virtual staging
Virtual staging brings greater confidence and helps to manage a client's expectation
A picture is better than thousand words! Imagine that you are using a dating app, and all you can see is a description of the other person. Yes, you would know their height, weight, ethnicity, occupation, and other info. But without a chance to see how they look, many people are uncomfortable moving forward. 
The same analogy goes for home staging. Some sellers need vivid pictures to have a better understanding of the actual design.
Although home stagers could show testimonials or portfolios from previous clients, it would not be as effective as the images were simulated from the actual subject property. 
At the end of the day, each property is unique. Just because a particular style is suitable for a home doesn't mean it would work on every situation. 
Besides, without a preview of the staged property, there could be a greater chance of misalignment in the client's expectation. Despite the fact, you have explained the staging design upfront to your clients. They could have a very different interpretation of what you suggested.
Virtual staging is cheaper than actual staging
While actual staging could cost anywhere around $500 to $600 per room, virtual staging could be as little as $25 per image.
When you think about it, all you are doing is some graphic design work with a virtual staging software. There's no actual physical labor work and inventory involved.
You don't have to find home decors at supplies stores, hire someone to move furniture. If the seller can provide you with photos of their home, you might not even need to visit their property.
It's like a baker is merely showing a photo of a cake to a client, but they won't start the baking process unless the customer decides to go ahead.
Rather than spending a few thousand dollars without knowing the staged work, more sellers are willing to pay a couple of hundred dollars for a demo first.
To increase the chance of clients using your actual staging services, you could give them a discount if they decide to go onboard after using your virtual staging services.
Quick turnaround time helps to intrigue customers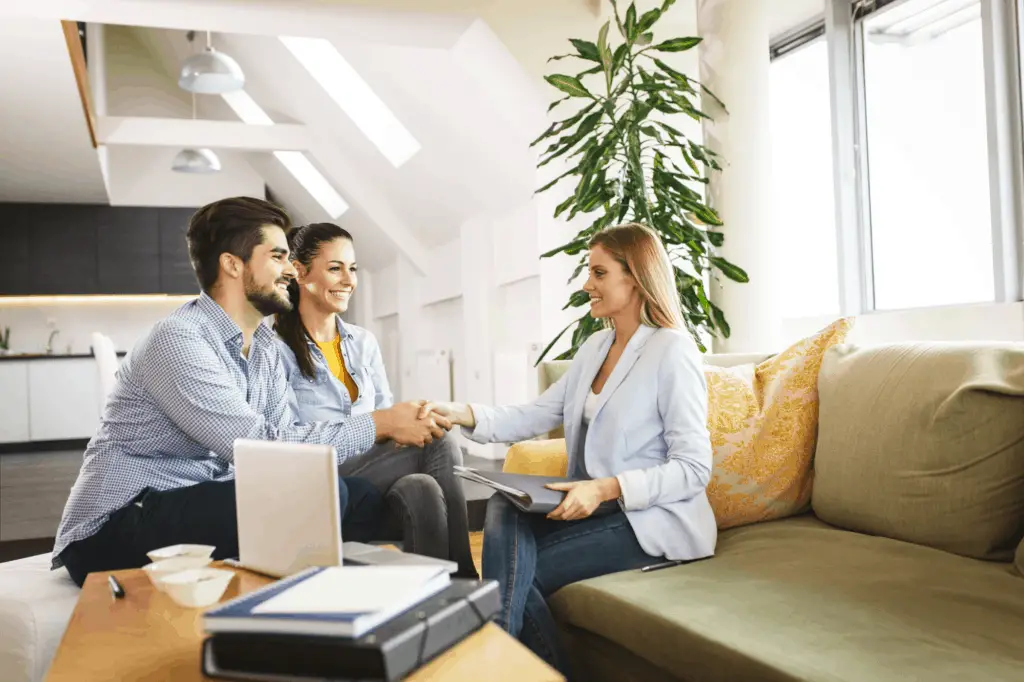 If a client already shows some interest in the staging services, you better act quickly and produce visual work to keep them on the hook.
Else, a hot sale would turn cold, and you'll end up losing the business opportunity.
With virtual staging, you could create beautiful and presentable images for the entire home in just a couple of hours.
Virtual staging allows you to try out different variations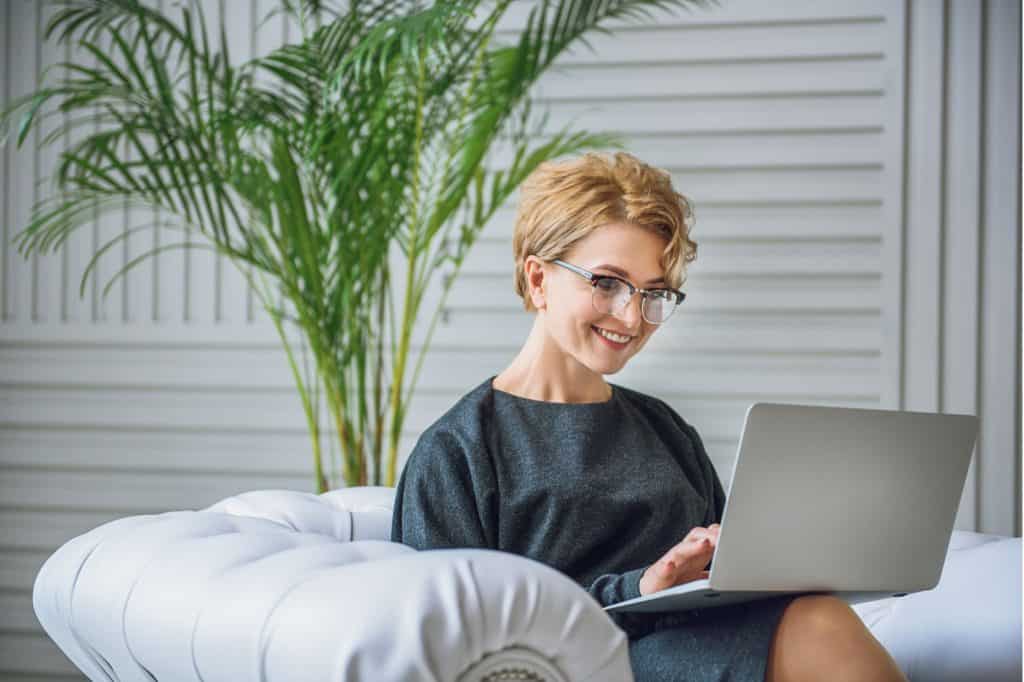 Home staging is unlike trying out clothes at boutique stores. You don't get to try it out first, then decide what to use in the staging project.
You actually need to buy the home decors. If it is an emptied house, you may even need to rent furniture and hire a moving company.
This is why you must prepare the right items every time. Because re-staging involves tremendous amount of logistic works, and would waste time and money.
But this could be challenging even for a professional home stager. Although you might have a general idea of how a staged room would appear, without an image with the exact decors and furniture, it is just too tough to know the visual effect in advance.
With virtual staging software, you could do tons of mix and matches for your clients' properties. Usually, these applications would have a huge library of home decor items and furniture.
If you want to see test out how different combinations of design would look like, it would just take a few clicks on your laptop.
Useful data for your staging inventory
If you are planning to build an inventory for your staging services, then you better purchase only the items that your clients truly like.
After you have done many virtual stagings, you would have valuable data showing what decors items do most clients prefer.
These data would be more challenging to collect. Some clients would hesitate to reveal their thought since you have already brought in the items to their property.
But when the items are just appearing on a staged photo, they would be more open to providing constructive feedback.
Virtual staging is not replacing real staging!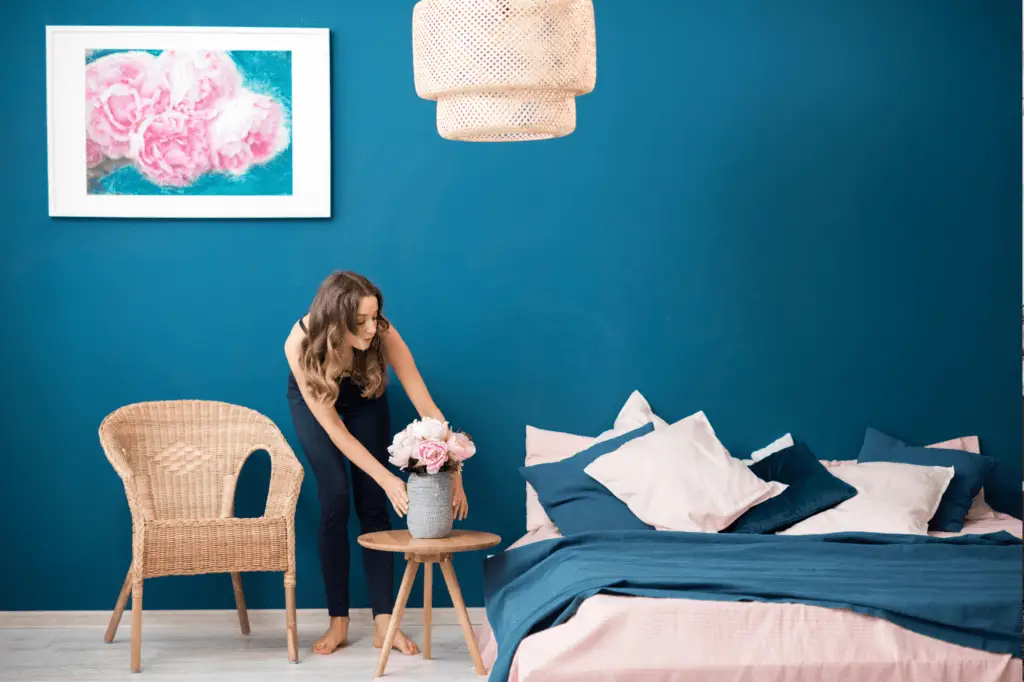 Despite there are great benefits in virtual staging, the actual staging is not going away. 
For example, if you see me in a photo, where I set my hair nicely, have tidy clothing, and with a clean shave. But when you end up meeting me in person, you realize that my hair and beard are very messy, clothing has wrinkles and food stains, then I'm sure you won't be impressed. 
The same idea goes for real estate staging. Potential buyers would expect the actual property would look as good as it appears in the photos. Failure to meet their expectation would only deter the sales from moving forward. 
This is why I don't suggest using photos from virtual staging for listing purposes. I think it works better as a demo for home sellers to determine whether to do the actual staging. 
Here's an interview I had with a professional home stager and a talented real estate photographer. In there, you'll find how actual staging can enhance the quality of real estate photos. 
Is virtual staging legal?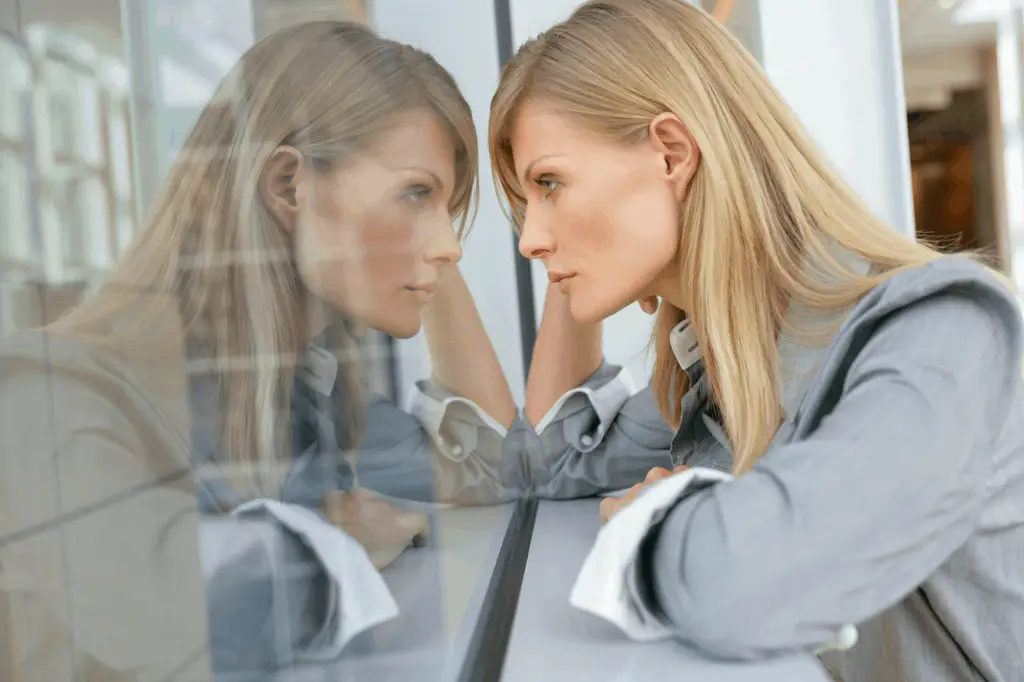 If virtual staging photos are not being handled carefully, there could be a potential lawsuit for misrepresentation. According to the article "How to avoid real estate lawsuits from virtual staging" from the CRES insurance services, you should: 
Fully disclose that the photos have been digitally edited and that they are merely showing the possibilities for the property.
Show current and modified images so that potential buyers could compare them side-by-side.
Don't hide flaws such as removing water stain in the ceiling. 
Don't remove permanent structure such as a water tower and high power lines. But removable items such as garbage can is okay. 
Since I'm just writing this based on what I read, the best for you is to get proper legal advice. 
Also, obtain the right E &O insurance coverage should there be any claim due to misrepresentation o failure to disclose. Some E&O providers actually have a legal team where the policyholder could consult them. You may want to check with the E&O company as well. 
How to become a virtual home stager?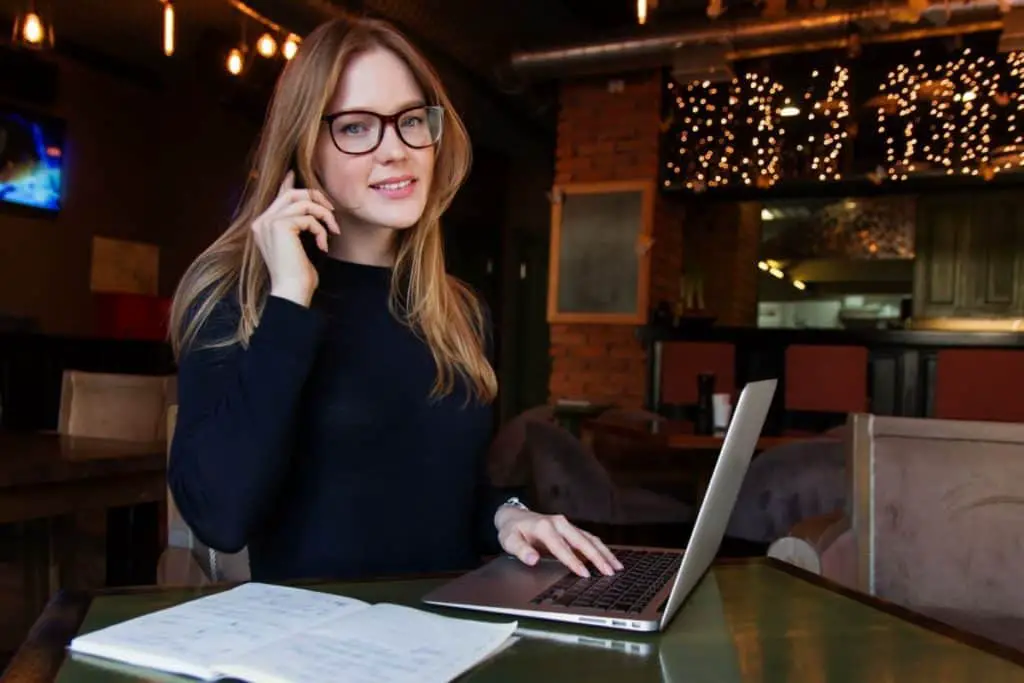 Although there is no license requirement, to become a virtual home stager, you need to have professional home staging skills. For example, 
How to choose paint colors and furnishings?
Finding the best in every room
Differentiating the subject property from the competition
You also need business skills to grow the home staging business. For instance, effective ways to find the right clients. How could you charge a premium price? Avoid going to a price war and racing to the bottom with your competitors. 
If you are seriously considering to become a home stager, be sure to check out this resource page on our site. You'll find a FREE training course that is taught by an experienced and professional home staging coach.
Since you are going to do virtual staging, it is essential to have proper software that allows you to edit the photos of the property. I'll talk more about it in the next section. 
What is the best virtual staging software?
There are tons of virtual staging software in the market. Rather than giving you a bunch of random brands, I'll show you only two of the ones which I think could be helpful to your practice. 
1) Virtual Staging Solutions (VSS): A "do-it-for-you" solution
Their services are simple. You send them real estate photos. Let them know your desired style and furniture. Then their designers will take care of the rest. 
Their furniture is organized optimally into pre-designed sets, so it would be easy to pick and choose. Their team could also remove existing furniture in your photos. Make changes to flooring, walls, counters, and countertops. 
So you are basically outsourcing most of the designing work, which leads you more time to focus on other aspects of your business.
They can work with most photos, and most revisions can be done without extra charge. They also have a satisfaction guarantee. This means if you don't like your final photos, then they will give you a refund. It really shows you how confident they are with their design work. 
One unique feature is they can do virtual staging based on just a floor plan. This could be extremely useful for pre-construction projects. You can also provide them with finishes details such as paint colors, flooring, cabinets, countertops, light fixtures. If not, you could leave them up to their design team. 
Virtual Staging Solutions is a small and talented team aiming to make home staging stress-free, effective, and affordable. According to their websites, their services are trusted by some well-known real estate companies such as Coldwell Banker, Fannie Mae, Remax, Century 21, Douglas Elliman. 
In terms of their customer services, I also contacted their staff through Live Chat. Unlike other companies where I needed to wait a long time before taking to a real person, I was able to connect with them instantly. The VSS staff was polite and answered my questions promptly.
As for their price, it really depends on what services you need. For example, the staging based on a floor plan would cost a lot more than ones based on photos. 
But at the time I'm writing this post, I see that their virtual staging basic packages are $75 per photo. 
Yet, it is not the cheapest in the market, but it saves you a tremendous amount of time in design work. Furthermore, when you hire an amateur who does not follow your instructions and not pay attention to details, the low-quality virtual staging work may result in liable for misrepresenting a property.
You could click here to check out their plans. (**)
2) Visual Stager: DIY Virtual Staging
If you prefer to take the design work into your own hands, then this is the platform for you.
You simply create an online account on their website, upload photos. Then you could edit it with their software. They have over 5,000 furniture and accessory items in their library.
Their tool is very easy to use. When you found items to incorporate into a photo, you just need to click-and-drag it to your desired spot. In fact, they have a free demo you could try. You would see it when on their homepage.
I just tried using the demo software. It is straightforward and fun to use. If non-designer like myself could figure out how to use it, it shouldn't be overly tricky for others.
Their software works on both ordinary and 360 photos. They also offer existing furniture removal services.
As for the price, it is extremely affordable. It starts at $15 per photo and can be as low as $6.99 per photo if you prepay in bulk.
If you are using their software to resell virtual staging services, they have two White Labeled Reseller Plans where they would remove the watermark. But a monthly fee would apply.
Once again, the pricing depends on the type of services and volume of photos that you need to edit. You can review their plan options and choose the one that fits you.
According to their website, they are located at Pleasanton, California. Many real estate agents, brokers, and photographers enjoy using their platform for virtual staging.
The bottom line – Is virtual staging worth it?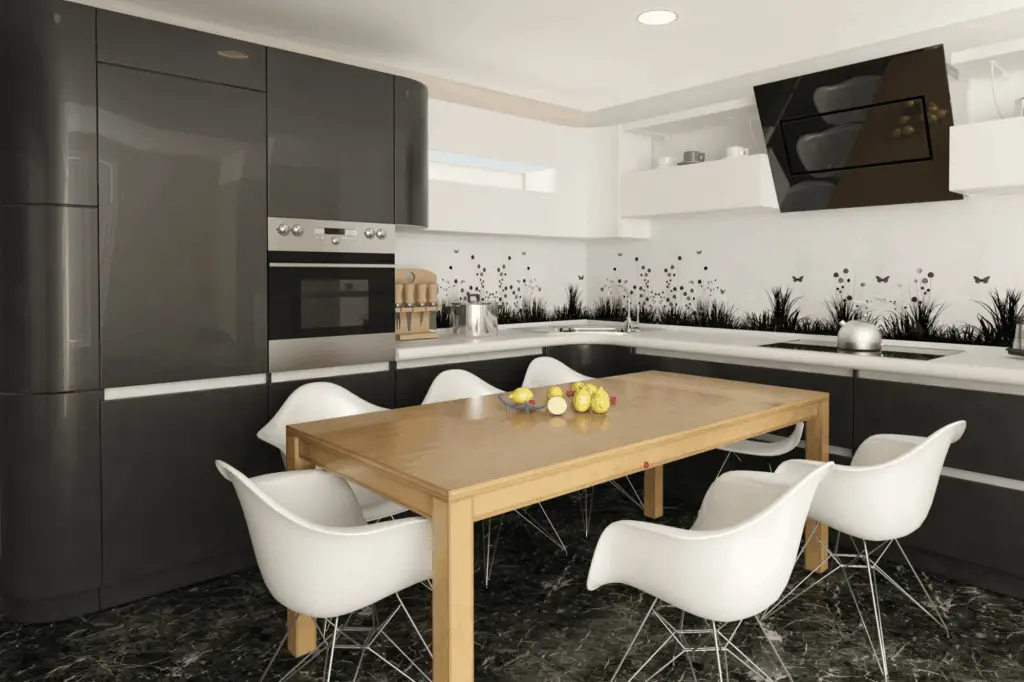 Virtual staging could give a taste to home sellers what they would be getting for actual staging. This could be important to many potential customers because they may not be comfortable investing thousands of dollars into home staging before they have some reassurance.
Virtual staging is a brilliant and practical way for home stagers to demonstrate their value proposition.
I want to re-emphasize that it is not a replacement for actual staging. Well, unless a home seller really has a limited budget and virtual staging is their only option. Even if clients cannot afford to hire a home stager, they could use the virtual staging as guidance and rearrange their property.
Therefore, as a home stager, you could include virtual staging as a value-added service of your consultation.
Also, keep in mind that virtual staging is merely a demo. You need to disclose to your clients that you might not be able to get all furniture and accessory items as appear in the photos.
In conclusion, given the potential to bring more businesses and value-added to the customers, I definitely think it is worth considering to include virtual staging into your real estate practice.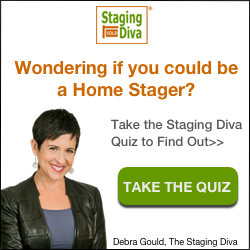 (**)
Disclaimer: The information in this post is for general information only, and not intend to provide any advice. They are subjected to change without any notice, and not guaranteed to be error-free. Make sure you comply with the state laws and regulatory rules.
(**) Affiliate Disclosure: Please note that some of the links above are affiliate links, and at no additional cost to you. Our company, JCHQ Publishing will earn a commission if you decide to make a purchase after clicking on the link. Please understand that we include them based on our experience or the research on these companies or products, and we recommend them because they are helpful and useful, not because of the small commissions we make if you decide to buy something through the links. Please do not spend any money on these products unless you feel you need them or that they will help you achieve your goals.
Reference: