(**) Disclosure: This post may contain affiliate links, meaning our company, JCHQ Publishing will get a commission if you decide to make a purchase through the links, but at no additional cost to you.
I love working at my home office. It saves me a tremendous amount of unnecessary traveling time while having flexibility in completing tasks according to my own schedule. My work hours are not limited to 9am-to-5pm. I could start my work early in the morning, or stay up late if I want to. With internet access and other advanced technology we have nowadays, I believe more professions can utilize the work-at-home business model.
Do real estate appraisers work from home? Real estate appraisers can work from home for their research and report writing. However, some tasks still require them to work on the field, such as property inspection, presenting the appraisal finding to clients.
In this article, I will go over the appraisal tasks that can be work at home, the ones that still need to be conducted on site, the set up required for a home office.
Can a real estate appraiser work from home? Your employment status plays a crucial role!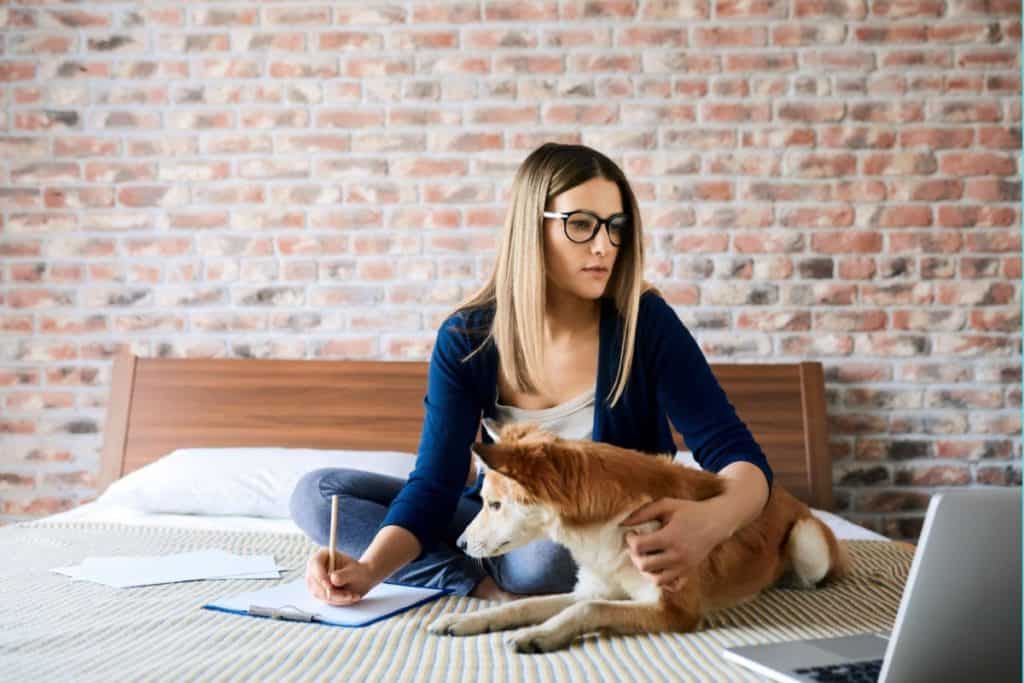 I talked to many appraisers. For those who are self-employed fee appraisers, many of them would perform a significant portion of their assignment in their home office. In fact, some of them do not have an official office space in a corporate building. Once they receive an appraisal order, they would visit the subject property, while all researching work and report writing can be done anywhere with a laptop and internet access.
Running your own appraisal business does bring a certain degree of convenience. According to the U.S. VALUATION PROFESSION FACT SHEET (Dec 2017) from Appraisal Institute, more than 50% of appraisers are either sole proprietor/owner/partner of an appraiser firm.
Here's an article on how to start your appraisal business.
On the other hand, salaried appraisers are less likely to conduct their work at home – for instance, if you are working as a senior appraiser, then your company could require you to have easy access for other appraisers. This way, they could come to you whenever they have any questions.
This is also true when you are just starting out as a Trainee Appraiser. According to the regulation, your mentor would need to supervise your appraisal work. It would be impossible in doing so if you don't show up at the office. Besides, by interacting with your supervisor and colleagues in an office environment, you could gain valuable insights and updates from them.
[Read: What is a Real Estate Appraiser Trainee?]
What tasks can a real estate appraiser complete at a home office? And what cannot?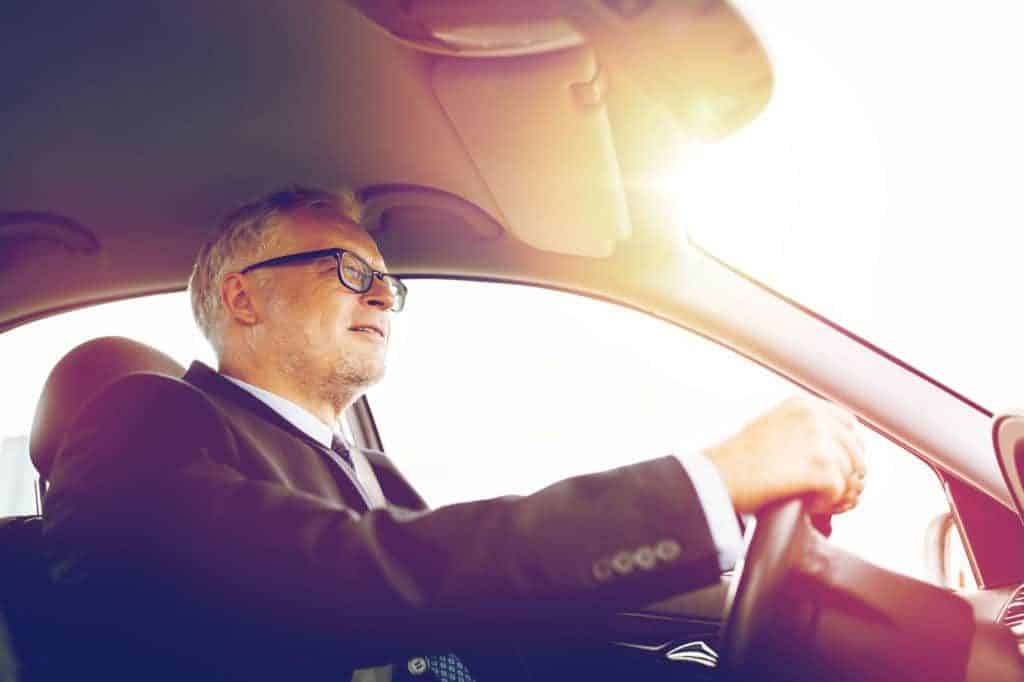 As mentioned earlier, you probably could conduct your researching work and report writing at your home office. There are some tools or subscription-based software you might need. Some allow you to use it anywhere with the same login ID, while you could install the same software to a maximum number of computers.
However, there are still tasks which you cannot complete virtually – for example, if you are working on a full appraisal, you are still required to inspect the property in person. If you are an expert witness appraiser, then you would need to provide your findings in a court. Here's a post on the expert witness niche.
Sometimes, when clients have a query about your appraisal report, you might need to go through your work with them in person. Although this could be rare for residential assignment (since clients would contact the AMC instead of you), this could be more relevant for a commercial or government line of work.
If you are working on a desktop appraisal, then you might not even need to set a foot out of your house in completing the assignment. Do you want to know more about the limited scope of an appraisal? Check out my other post on desktop appraisal.
What set up is needed for a real estate appraiser home office?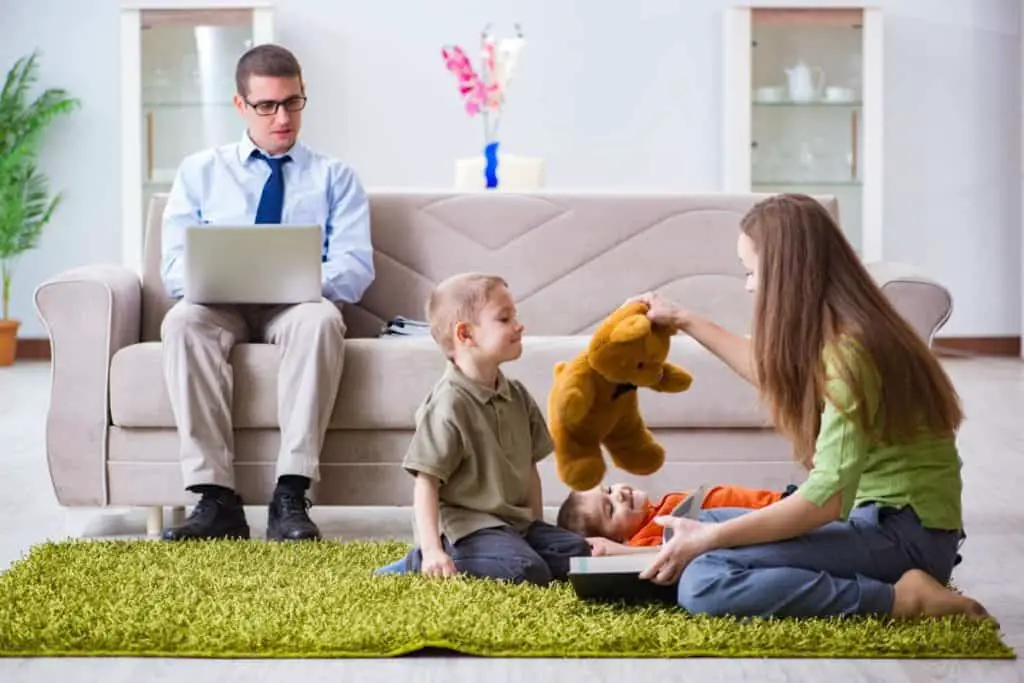 Office space
You'll definitely need to designate a separate room with locked door as your working area. This must be free of distraction from your family. Depending on the structure of your home, you might need to soundproof your office space. Some self-employed personnel would even set up an office shed in the backyard.
Business phone line
It's no fun to have clients calling you on your personal cell phone when you are trying to relax. To separate your business from your personal life, you should register another phone number for your business. There are many VOIP options to do so at a very affordable price. Some even have the features in blocking all the annoying spammy calls.
Apps for transferring documents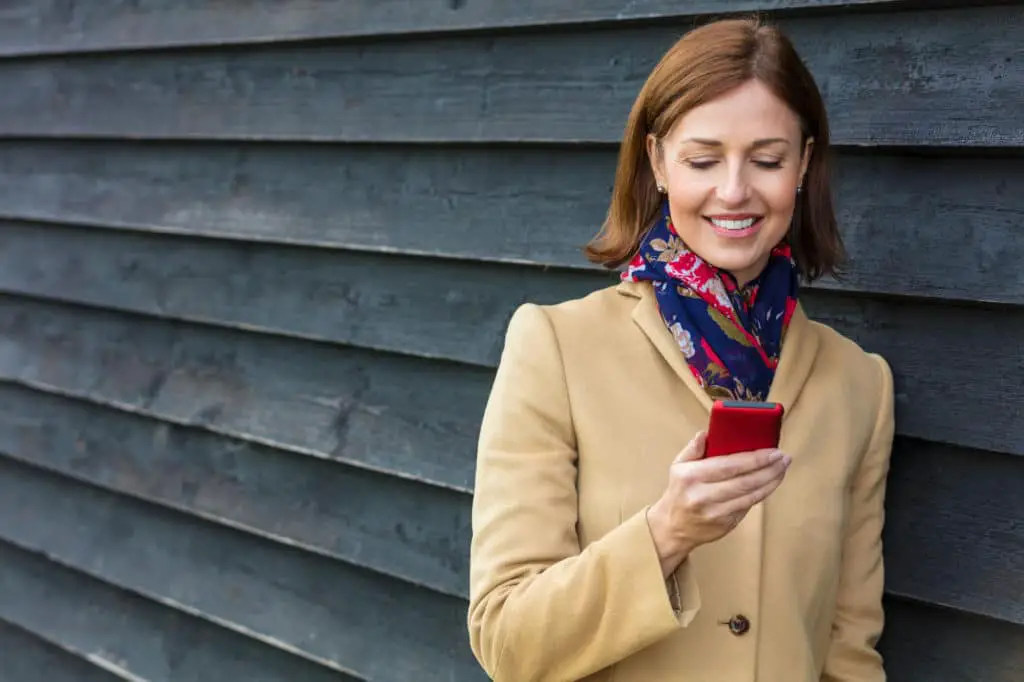 Sometimes, there are physical documents that you obtain from clients and would like to incorporate into the report. (i.e., invoices of home upgrades). Rather than taking a photo of them as *jpg, which could be unclear, it is better to save them as PDF files.
Rather than buying a humongous old fashioned scanning machine, there is an app called Genius Scan, which does precisely that. With the paid version, you could even include a password to secure your files.
Many appraisal firms already have a system which allows you to upload documents to their website. But there are still some who insist on receiving a fax. Genius Fax is the app that could become handy. They have different price plans which allow you only to pay when you use their service.
Actually, I wrote a review of AppraisalPort. It is an online system that could streamline your appraisal workflow. Be sure to check it out
Secure your files
Although your assignment is already submitted to your clients, you still need to properly store your files for future inquiry or audit purposes. If your files are in paper format, then they must be securely locked in a cabinet.
However, most business people are moving toward storing their data electronically. It eliminates the demand for physical storage space, where the data becomes a lot easier to retrieve. You could consider using an encrypted cloud-based system.
However, some appraisers do not like to pay for the monthly cloud storage fees. Therefore, they would back up their files in an encrypted device.
You'll find the business tools that could make your appraisal practice more seamless on our resource page. In there, you'll also find the encrypted laptop, USB, and even email communication system that I like. Be sure to check it out. 
Communication tools
In addition to a business phone line, many appraisers would utilize other means to communicate with their clients. This includes emails and online meeting.
Rather than using a free email address, I prefer to use a paid service where I could brand my website domain name into it. Since the details being transmitted could be confidential, it is essential that the email host has the option for you in sending encrypted messages. One provider you could take a look is Hushmail.com.
For online meeting platforms, there are plenty of options available. (i.e., Skype, Google Hangout). I haven't looked into each one of them in details, so I'm unable to provide any recommendation at this point. However, there are several features that I always demand.
First, there must be a screen sharing feature. It allows the other person to easily follow the slide/page you are looking at.
Secondly, it doesn't require the clients to download or install any software. An online browser meeting would be perfect.
Lastly, it must be secure that no one else could have access to the meeting.
Final thoughts about real estate appraiser working from home
Having the option to work in a home office is undoubtedly one of the perks for many real estate appraisers. Although it is more common among independent fee appraisers, many firms are starting to allow their employees to work at home for some days in a week.
After all, the objective is to get the assignment done properly. It really doesn't matter whether your researching or appraisal writing work is done at the home office or a company.
But keep in mind, the quality of your work should remain superb regardless of where you create the appraisal. It is crucial to separate the business filings separately from your personal belongings. The confidentiality of the clients' documents should never be comprised.
Related Questions
1) Do real estate appraisers work weekends?
Yes, there are times when real estate appraisers need to work on weekends. Especially when a real estate transaction is time sensitive, and clients are relying on your appraisal in closing the deal. It is not uncommon for appraisers to inspect the subject during the weekend. Because most people need to work during the weekdays, weekends are usually when most homeowners become available.
2) How much do real estate appraisers make?
Real estate appraiser could earn as little as $20,000 to over $200,000 per year. According to Sokanu.com, the average yearly salary for real estate appraisers in the US $57,796. It typically starts at $27,052 but has the potential to go up to $94,830.
Here's a complete appraiser salary guide for your reference.
3) Should I become a real estate appraiser?
It really depends on if you like inspecting on properties, conducting research, analyzing data, driving around, and what would you want to achieve in the appraisal career. I have another article which covers the different aspects of being a real estate appraiser.
If you are reading up to this point, I bet you must be interested in the real estate appraiser profession. Your first step is to complete the pre-licensing courses. You should select one that has an excellent reputation and long-term track record of satisfying students. McKissock is exactly that! You may click here to check it out yourself. (**)
(**) Affiliate Disclosure: Please note that some of the links above are affiliate links, and at no additional cost to you. Our company, JCHQ Publishing will earn a commission if you decide to make a purchase after clicking on the link. Please understand that we include them based on our experience or the research on these companies or products, and we recommend them because they are helpful and useful, not because of the small commissions we make if you decide to buy something through the links. Please do not spend any money on these products unless you feel you need them or that they will help you achieve your goals.
Disclaimer: The information in this post is for general information only, and not intend to provide any advice. They are subjected to change anytime without notice, and not guaranteed to be error-free. For full and exact details, please contact the Appraisal Board in your state, the education or service provider.
Reference:
Appraisal Institute- U.S. VALUATION PROFESSION FACT SHEET (Dec 2017 (source)