(**) Disclosure: This post may contain affiliate links, meaning our company, JCHQ Publishing will get a commission if you decide to make a purchase through the links, but at no additional cost to you.
I regularly visit appraiser online groups and forums to learn about the updates in the industry. A few days, I saw a post by an appraiser that really caught my attention. 
I totally agree with the statement. I've met a lot of people in different professions, and they obtained a license or achieved a certain level of education, then they just stopped keeping up to date with the market. 
Instead of proactively looking for ways to improve their business practice, they hide in their comfort zone, reluctant to make any changes, and hope for things to work out. 
To help you become the driver of your appraisal business rather than a  passenger, I connected with the appraiser who made the post, Timothy S. Evans.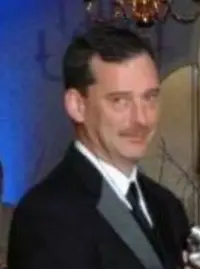 Timothy is a well-respectable Certified General Appraiser, SRA in Michigan. And he always shares insightful ideas about the appraisal industry. 
He recently had a discussion with another appraiser. Although this appraiser has a darn good resume, he is worried about his business, given the current market. 
Timothy made some excellent suggestions on how to sharpen appraisal skills and build better business practices. He talked about the extra steps to take when writing an appraisal report, where to make connections for referral works, and the classes and associations he would recommend joining. 
With his consent, I'm now re-sharing his discussion, and I'm confident you'll learn a great deal from it. 
Here's what Timothy suggested to the other appraiser
" You can be a passenger, or you can be the driver. Waiting for the AMC work to come in or bidding on the AMC work will not make it a fun ride. 
Here are some suggestions for you:
Write a more detailed report than anyone else in your market, no matter the client. Write three paragraphs of Highest and Best Use summaries. Write three paragraph Reconciliation of Value conclusions (not including the canned stuff).
When you confirm sales with the listing Realtor or the buyer's Realtor, note in the appraisal what they told you as to the condition or concerns or the aspects of the comparable property. So few appraisers do this.
Comment on every adjustment you make; don't state the adjustment is $X, but tell the reader why.
Show a reader where your land value comes from; we have full, one-page summaries of our land sales for any property that has more than 3-5 acres.
Take all easy litigation and have someone review it before it is submitted, someone other than your mentor. Your mentor could be the best in the nation or could be like many mentors who write reports that would not hold up in litigation. I have told people that I trained that they need to question everything I teach them as I could be an idiot.
Join the AI. You can hate the AI, and your mentor might hate the AI, but you get discounts on classes when you join the AI.
For CE, take SRA classes as they count for CE, and those classes will make you a better appraiser. I have never seen any appraiser who stated that the SRA classes did not teach them a lot.
Get the SRA. AI people refer to AI people (AI needs to fix their terrible "new" website). Go to the meetings and network with them.
Get the AI review designation, the classes count for CE, and you can put the letters that you earned behind your name.
The AI and McKissock have a couple of good classes on litigation work. Take them as CE but don't jump into litigation without more guidance.
Learn how to write a narrative report of a residential property. I write 3-5 residential narrative reports a year.
Learn how to do good land appraisal reports not relying on that terrible land form. A client might request the land form (they don't need it), but make it a narrative report in an addenda and include the form if you have to.
Once you have a great land report, contact your local farm credit lenders and get on their lists.
Offer to speak to Realtor offices about appraisal things with your mentor. Get involved in your local MLS.
Share data with your local assessors. They will refer work.
Join a service club like Lions, Rotary, or others. You will make contacts there…
Talk to and meet other appraisers. They are not your enemy. While they may be competition, they can be a source of information and a source of referral work. I get a lot of referral work from other appraisers, and I refer to them. You need a comp of two houses on one parcel, your appraiser friends you build relationships with might have that comp you need.
It might be tough for a couple of years, but you will be OK. Good luck."
– Timothy S. Evans, SRA, Certified General Appraiser at Monroe Valuation, Inc
Taking high-quality appraisal courses allows you to keep up with the best practices and remain competitive in the industry. When choosing a real estate school to complete the CE requirement, selecting one with an excellent reputation is important. McKissock is a trustworthy real estate education provider. You may click here to see the appraisal courses offer in your state. (**) 
In addition to the above, Timothy also suggested listening to Podcasts. He said that although sometimes you might not learn anything from them, you might be enlightened on things that you need to learn more about. 
Also, there are times that Timothy doesn't agree with what they say, but he gains from listening to other perspectives. 
Here's a list of appraisal podcasts that Timothy recommends:
Furthermore, Timothy would read blogs, Facebook pages, forums, and other online information sources for this profession. Though sometimes he found that they might not necessarily be good sources of advice, he can learn about what others are experiencing in this profession. 
Timothy expressed that he can learn from bad advice just as much as he can learn from good advice.
Here's another article where Timothy shared the workflow of a recent appraisal he completed, the steps from start to finish, and the time it takes for each step. You'll also find an industry statistic on the average time it takes an appraiser to complete an appraisal. Be sure to check it out.
(**) Affiliate Disclosure: Please note that some of the links above are affiliate links, and at no additional cost to you. Our company, JCHQ Publishing will earn a commission if you decide to make a purchase after clicking on the link. Please understand that we include them based on our experience or the research on these companies or products, and we recommend them because they are helpful and useful, not because of the small commissions we make if you decide to buy something through the links. Please do not spend any money on these products unless you feel you need them or that they will help you achieve your goals.
Disclaimer: The information in this post is for general information only, and not intend to provide any advice. They are subjected to change without any notice, and not guaranteed to be error-free. Some of the posts on this site may contain views and opinions from individual not related to JCHQ Publishing. They do not necessarily reflect our view or position.