(**) Disclosure: This post may contain affiliate links, meaning our company, JCHQ Publishing will get a commission if you decide to make a purchase through the links, but at no additional cost to you.
Being a real estate agent is a great career. But it could be a tough one if you have no specialty skill set and are being viewed as "just another agent." 
Many realtors may go after the wealthy and affluent market. No doubt, the commission could be very lucrative as the property value tends to be on a very high end. 
However, many agents have missed out on the other segment of the market, which is the "Mobile Home." (Some people would call them "Manufactured Home," I'll also use these terms interchangeably throughout this post.) Mobile homes could be a great solution for affordable housing and a great niche for your real estate business. 
Can a real estate agent sell a mobile home? Yes, a real estate agent can sell a mobile home. But only given when it is real property, and not personal property. 
The mobile home is considered to be real property when it is affixed to the land. This is where the sale would include the land. If the manufactured home is just sitting on a leased lot, then it would be treated as personal property. It's like you're just selling a car, jewelry or other personal items. 
In this article, you'll find out the requirement to facilitate a mobile home transaction for your clients, how can you ease the sales process as a real estate agent. I'll also go over the potential of the manufactured homes market.
Update: I just connected with a mobile home sales professional. He shared with us some great insights into the MH profession. Be sure to read till the end for his exclusive interview.
Is it Worth it for Real Estate Agents to Sell Mobile Homes?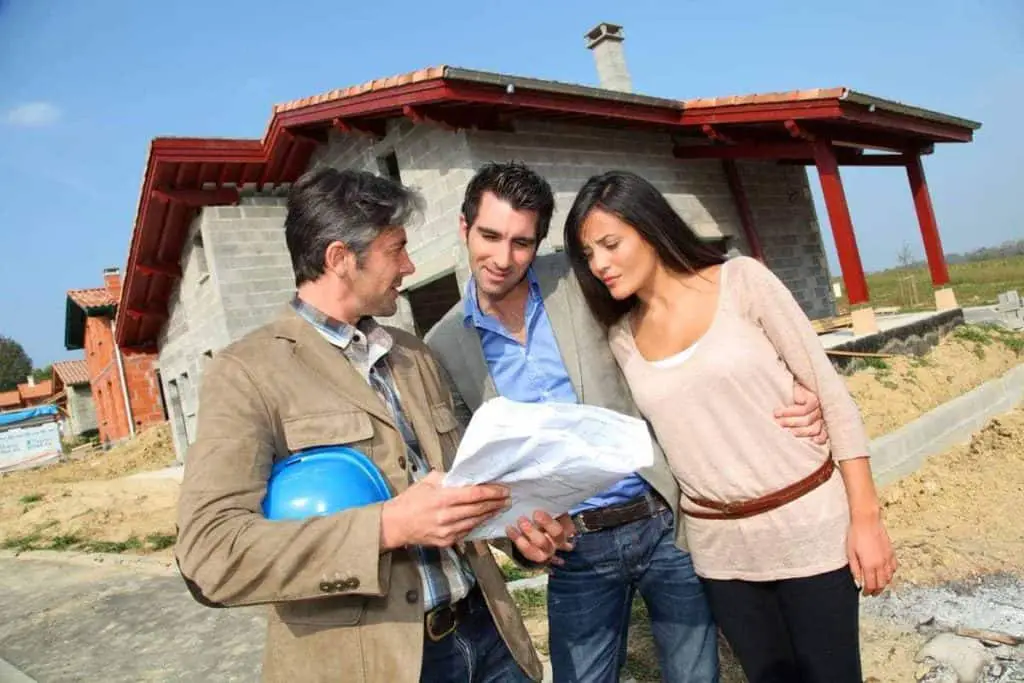 Before you jump through all the hoops, I want to show you some figures first. This way, you could decide whether it is wise to include selling manufactured homes in your practice. 
According to the National Association of Realtor, in 2016, there were 6.6 million manufactured/mobile homes in the United States. 71% actually owns the unit, which worked out to be 4.7 million of owner-occupied mobile homes.  
Nationwide speaking, there were 98,000 manufactured homes shipped across all states as of May 2018. It was a significant increase from the 92,900 shipments in 2017.
States such as West Virginia, South Carolina, Mississippi, and New Mexico have the largest share of manufactured homes. They represent about 15% to 25% of their housing stock. 
Manufactured homes are also common in North Carolina, Kentucky, Alabama, Louisiana, Arkansas, Arizona, Wyoming, and Montana, which makes up approximately 10% to 14% of the housing stock. 
So if your business is in one of those states, it could be a huge opportunity for you. 
How much commission can you earn from selling a manufactured home?
Although most mobile homes have lower value when comparing to traditional properties, the commission rate you could charge from these deals tends to be higher. 
I was browsing on a real estate agent's website. He also helps his clients in selling manufactured homes. His standard commission rate is 7%. (5% is the broker commission which covers all paperwork and guidance from marketing to close, while 2% additional if he provides the actual buyer.)
On the other hand, I also found another company that charges a flat commission according to the mobile home value. 
FLEXIBLE FLAT COMMISSION EXAMPLES
| | |
| --- | --- |
| Home Value | Commission |
| Under $20,000 | $4,000 |
| Under $40,000 | $5,000 |
| Under $100,000 | $6,000 |
| Over $100,000 | Negotiable |
Source: Mobilehomeagents.com
So the commission could be a few thousand dollars for every deal. Of course, you wouldn't receive the entire amount since you'll need to split a portion with your broker. Also, you'll need to account for the different expenses in closing the deal. (i.e., marketing)
However, if you could close 1 to 2 deals every month, that could be quite financially rewarding.
How to Become a Mobile Home Sales Agent?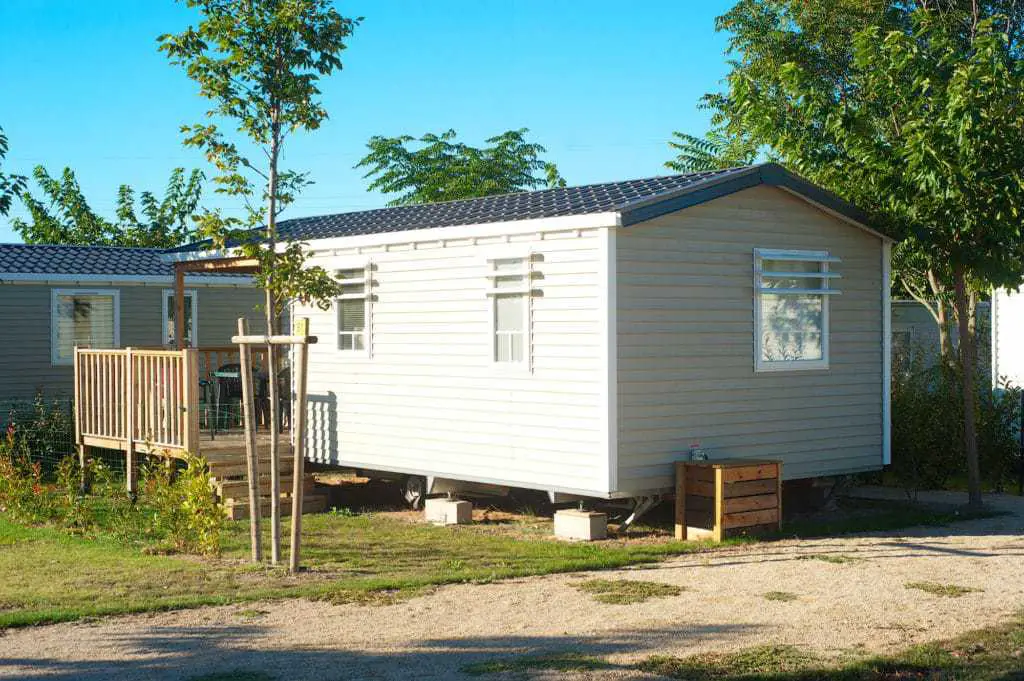 Generally speaking, if you are selling the mobile home together with the land, then all you need is the real estate agent license. The sale would be considered for a real property. 
However, if you are ONLY selling a manufactured home unit, then you may need to obtain a separate license. Let's use the rules in Texas as an example. 
"The sale of mobile or manufactured homes requires a separate license from the Texas Department of Housing and Community Affairs (TDHCA); however a TREC license holder is not required to be separately licensed by TDHCA if the manufactured or mobile home is attached to real property that is being offered for a sale, exchange, or lease transaction. "Attached" means that the manufactured or mobile home is permanently affixed to the real estate and its separate title document has been surrendered."

Quote from the Texas Real Estate Commission
How do you get a manufactured home license?
In Texas, you are required to obtain the MH license from the Texas Department of Housing and Community Affairs (TDHCA). You'll need to complete 8 hours of continuing education every two years. I just checked with TMHA, a Manufactured Housing Association, and also a CE provider. Their CE program is $80.
Where to find mobile-homes suppliers and buyers?
As an agent, your ultimate goal is to connect the sellers and buyers, then help them in closing the deal. 
On the supplier side, you should contact the mobile home manufacturers in your state. You should be able to find them from a simple Google search. For example, I see that Mobile Home Agents are recruiting salespeople. (I left their link in the reference section, you may want to check them out later).
However, you don't want to sign up with any company. You should do your due diligence to ensure that the quality of their manufactured homes and services level is good. One way is to check their rating on Google, Facebook, LinkedIn, or the Better Business Bureau (BBB.org) website.  
On the buyer side, an obvious step is to list the manufactured home on the Multiple Listing Services (MLS). Since MLS is one of the most widely used platforms for real estate listing, your post could attract thousands of potential buyers. It is such a tremendous competitive advantage you have over other MH sales agents who do not hold a real estate license. 
Keep in mind that for any effective marketing, you can't waste your resources on unqualified customers. You need to focus your time, energy, and investments on your "TARGETED" customers.
According to an article from the National Association of REALTORS, the median income of households who live in a manufactured home is $43,900. (2016 data). This income level is lower than the US average of $57,652, as stated on the US Census Bureau.
Therefore, it's reasonable to expect that a mobile home could appeal to a significant portion of the people who are looking for affordable housing. You should search for affordable housing groups in your local areas. This way, you could start networking with potential clients or connect with other referral partners.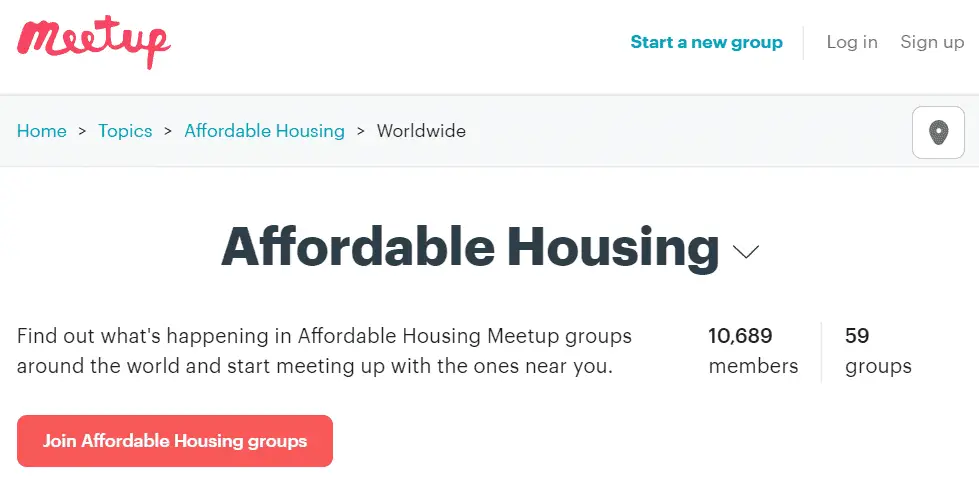 Meetup.com is a platform that allows you to join different groups based on your interests. I just searched on their website. They have over 59 groups that are related to affordable housing worldwide and 10,689 members within them.
What Can You Do to Ease the MH Sales Process?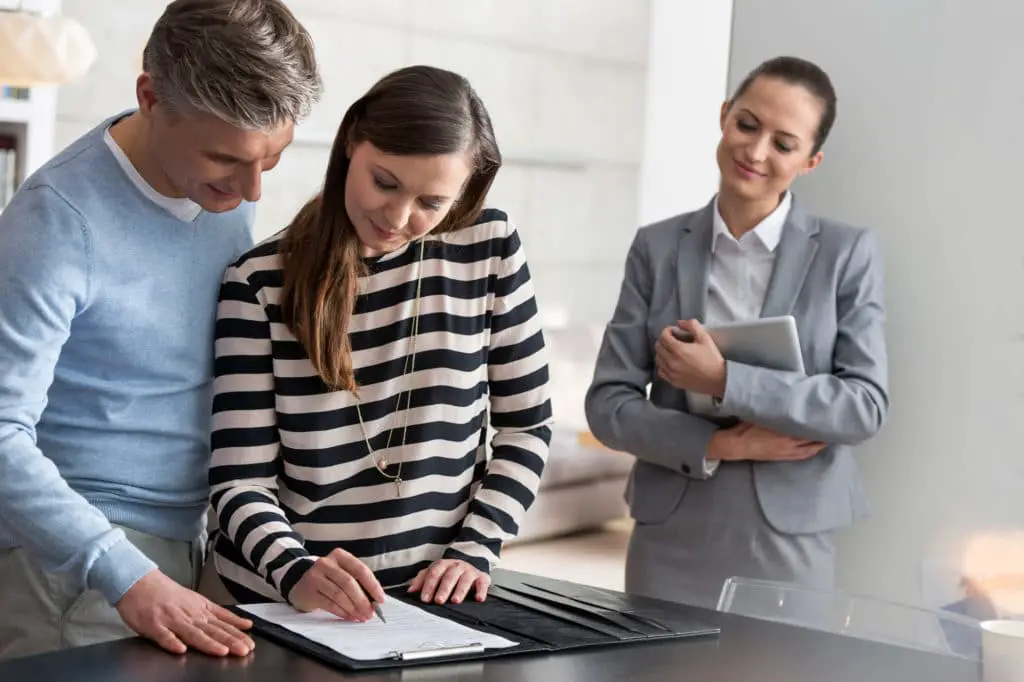 What Can You Do to Ease the MH Sales Process? 
A real estate deal is not merely buying and selling. There are many items in your client's to-do-list. Obtaining a mortgage, hiring an appraiser, getting a professional to inspect the unit, set up a property insurance policy are just a few that most buyers would need to handle. 
However, not every professional has the knowledge and skillset in the mobile home market space. It is important to work with those who have the right experience to service your clients properly. 
For instance, not all lenders are willing to provide financing for a manufactured home. It is especially more challenging when no land is involved in the transaction. (This is called a Chattel Mortgage/Loan.)
To ease the transaction, you should connect with different professionals who specialize in working with manufactured homes. This way, you may refer your clients to them as needed.
(On a separate note, here are three lenders that seem to specialize in MH financing. They are the 21st Mortgage Corporation, JCI Lending Group, and Triad Financial Services. You may check them out if any of your clients are looking for MH mortgage. Perhaps, I'll compile lists of MH service providers in the future.) 
Exclusive Interview with a Mobile Home Sales Professional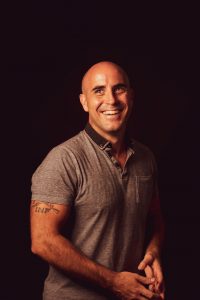 To give you a more vivid idea about the mobile home industry, I connected with Mark Jannetta. Mark is a licensed real estate agent in Texas, and he has experience in the manufactured home business. 
Mark can help his clients on the following: 
List a mobile home on MLS as it is real property on land.
Broker the sale of a mobile home that is still personal property on rented land.
Buy their mobile home for cash.
Broker their manufactured home sale with owner financing.
Broker their manufactured home sale as lease to own.
You may find out more about his services on his website.
Mark is so kind to share his valuable insight into the mobile home business with us. So without further ado, please dive in and pick his brain now. 
Can you please briefly describe your real estate profession in the mobile home industry?
Mark: "I just work the Austin TX area. I have done some listings, but much prefer getting a hold of ones that need fixing up and selling."
How long have you worked in the mobile home market?
Mark: "4 years now."
Why did you decide to tap into the mobile home market?
Mark: "Most affordable housing solution in the housing market that only seems to be getting more and more unaffordable for many families. It is also way easier to rehab and fix up a mobile home. Buying and selling them is also a much simpler process."
Do you need to obtain a separate license to facilitate mobile homes transaction for clients? or just a real estate agent license is good enough?
Mark: "There is a different set of classes and license you can obtain with TDHCA who regulate mobile home sales. It is not too hard to complete."
As a real estate agent, what are the key differences in selling a mobile home versus a traditional property?
Mark: "Mostly it comes down to the sales process in terms of paperwork. Mobile home are much easier, although you will need to act like a Title company almost, in that you coordinate and lien payoffs, tax escrow and then title transfer paperwork. All are manageable and much simpler than a regular house to take care of. You need to know the process though or TDHCA will reject your title transfer request."
Any advice for agents who wants to start their career in the mobile home market?
"Definitely do the classes and learn the process. It is not hard, but it is different. They may not be luxury homes, but there will always be a need for affordable housing options no matter what the economy does. The same cannot be said of Luxury homes. On the other hand, it is not a bad idea to have all ends of the spectrum covered."
Looking to succeed in the real estate industry? Subscribe to our exclusive email list today and gain access to expertly curated real estate guides from industry leaders, as well as discounted CE courses and the latest industry updates. From marketing strategies to virtual staging techniques, our handpicked resources cover everything you need to know to stay ahead of the game. Click here for more details!
The Bottom Line
Real estate agents can sell a manufactured home. But it may require a separate license depending on whether the land is involved in the transaction. Also, every state could have different requirements.
Therefore, before you start, you must confirm the rules with your broker and the regulatory agency in your state. After all, you need to ensure all your business conduct is proper and that your real estate license would not be jeopardized.
However, selling mobile homes could be a unique niche for your real estate business. Not only it's a great way to diversify the revenue stream, but you are also helping people in finding an affordable housing solution.
So what do you think of selling mobile homes as a real estate agent? Feel free to leave me a comment below.
As part of the requirement to stay in good standing with the Licensing Commission, you must complete the required Continuing Education. The CE Shop is an online school that I like and received excellent feedback from its students. You may check out their CE courses here. (**)
(**) Affiliate Disclosure: Please note that some of the links above are affiliate links, and at no additional cost to you. Our company, JCHQ Publishing will earn a commission if you decide to make a purchase after clicking on the link. Please understand that we include them based on our experience or the research on these companies or products, and we recommend them because they are helpful and useful, not because of the small commissions we make if you decide to buy something through the links. Please do not spend any money on these products unless you feel you need them or that they will help you achieve your goals.
Disclaimer: The information in this post is for general information only, and not intend to provide any advice. They are subjected to change any notice, and not guaranteed to be error-free. For full and exact details, please contact your real estate broker/ the regulatory commission in your state/ or the associated company and organization.
Reference: