(**) Disclosure: This post may contain affiliate links, meaning our website, JCHQ Publishing will get a commission if you decide to make a purchase through the links, but at no additional cost to you.
As a real estate salesperson, you regularly help clients in finding their dream homes or sell their property when they need to relocate. Handling real estate transactions no doubt is what you are good at. 
But when it comes to buying or selling your own house, can you represent yourself as a real estate agent? Yes. Generally speaking, as a licensed real estate agent, you can represent yourself for buying or selling a property. 
However, proper disclosure must be made to all parties involved. Also, you should consult with your real estate broker and review the regulation in your state.
I just spent hours researching on this topic and would love to share what I found. In this article, you will find out the pros and cons of being your own real estate agent. Whether you can do so without a broker? Is it appropriate to buy your own client's listing? I included many interesting tips and ideas.
That's not it! You'll also find valuable insights from a real estate professional on this topic. Hopefully, you will find them informative. So without further ado, let's start now!
When choosing a real estate school to complete the CE requirement, consider one where you can take the courses online. This way, you could study at your own pace whenever and wherever. McKissock is a trustworthy real estate education provider. You may click here to see the CE courses offer in your state. (**)
Good News! Due to our excellent partnering relationship with McKissock, you may enter the promo code "NYNC35" at checkout to receive a 35% off website pricing on certain selected course packages. Terms and conditions may apply.
Why do Real Estate Agents Choose to Handle their Own Buy-Sell Transactions?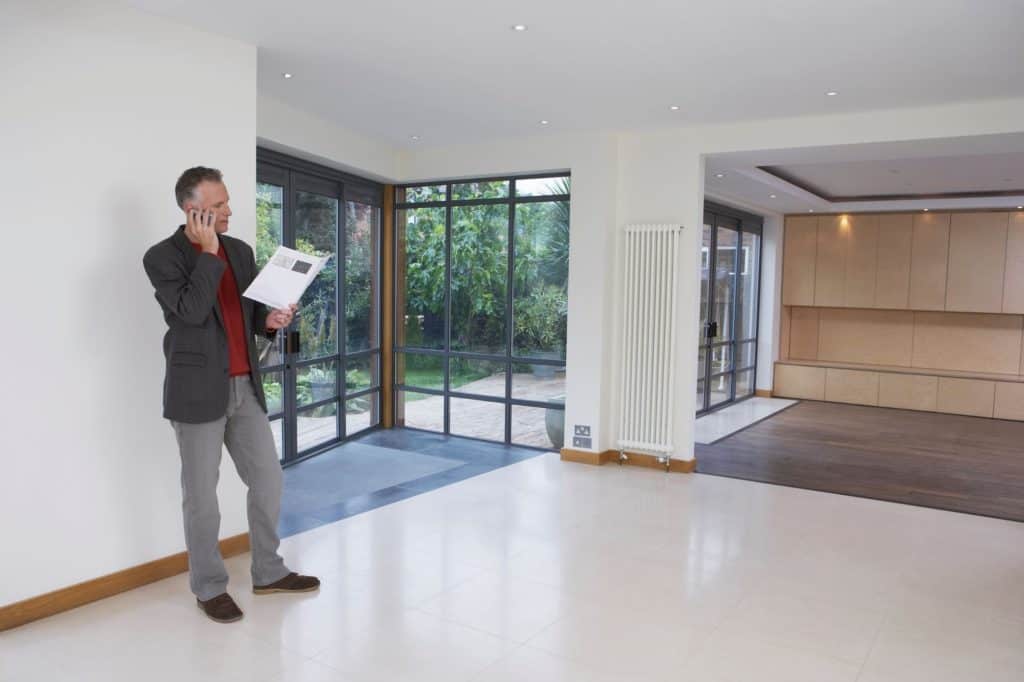 Just because you can do something, doesn't always mean it makes sense in doing so. So let's go through some rationales why someone want to close their own deal. 
1) Keep the real estate commission
It is one of the most apparent reasons for a salesperson to represent themselves. After all, most buying and selling deals could result in a 5-digits commission. Even if you split between the agent of the other side and your broker, it could still be thousands of dollars. 
Besides, you are working hard in finding clients anyway. Who else could be a better client than yourself? One that does not require any persuasion, and would never bail on you.
2) More control
When you are representing yourself, you don't have to rely on another agent. For instance, suppose you were looking to buy a property, and you have a buyer's agent. Then all the house viewing, communication, offer submission with the seller's side would need to go through your agent first.  
Your agent may not act as instantaneously as you are your own agent otherwise. Even though they would try their best in assisting you, they also have other clients to serve. Therefore, you and your agent would need to accommodate one another's schedule and availability. 
Besides, no one would be more concern than you about the outcome of the real estate transaction. The time and effort you are willing to put into the deal just cannot be matched by anyone else. 
Why some Agents Prefer another Salesperson in Handling Own their Transactions?
1) Lack of expertise
Even though you are a licensed real estate salesperson, you got to admit there are some markets that you are unfamiliar with. For instance, many agents only work with residential deals, and they have limited experience in handling commercial properties. If you were thinking to invest in commercial real estate, you should rely on the expertise of a CRE agent. 
Furthermore, even if you were planning to purchase a residential unit. You may not be totally familiar with the region that you are searching for. There are many factors that an agent needs to keep up to date constantly. (i.e., population demographics, income range, proximity to school, community center, supermarket, crime rate, upcoming development in the neighborhood). That is why I only work with agents who are truly specialized in a particular area. 
2) Separate personal attachment
Involving in a real estate transaction could be very emotional to many people, especially when you have a strong personal attachment to the property. Imagine that you have been living in a house for the entire lifetime. It was where you started the family, and your children grew up. There were many treasured moments you had in the place. Therefore, when a potential buyer comes in and points out the flaw or maintenance needs, you could feel extremely offended. 
On the other hand, if someone is going through a marriage breakdown, they may want to sell off their house asap and get on with a new life.  
If you are not confident whether this personal attachment will prevent you from making a rational decision, then working with another salesperson might not be a bad idea.  
Can a Real Estate Agent Sell a House without a Broker?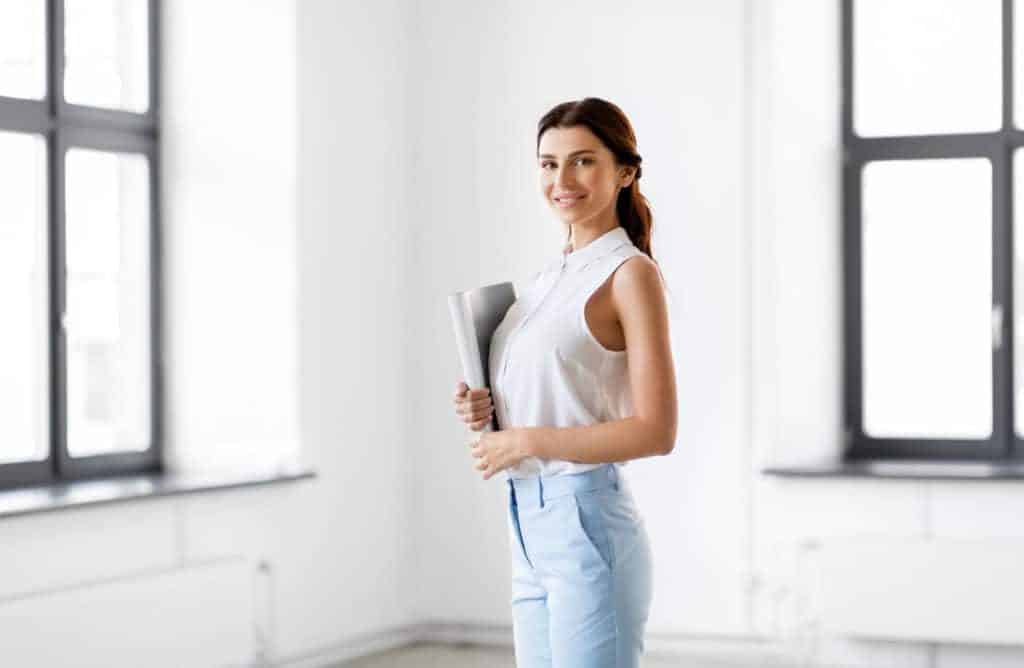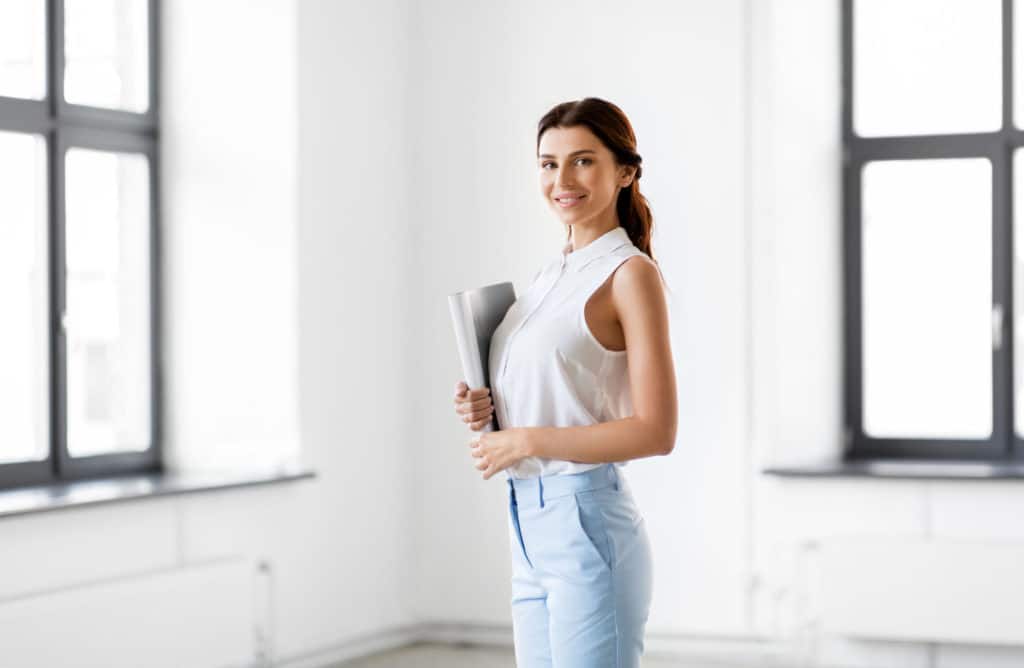 Yes, I have heard from several real estate agents that they were able to sell their property without the involvement of their broker. This arrangement is considered to be an FSBO (For-Sale-By-Owner) deal.
However, since your broker is not involved, technically speaking, you are not the seller's real estate agent. You are merely identified as the seller. In this scenario, you would not be receiving any commission on this transaction. 
Furthermore, the real estate commission is paid by the seller in most cases. Since you are the seller, you may have to pay a commission to the buyer's agent for bringing in homebuyers. Well, unless this is a complete private deal between you and the buyer, where no salesperson is involved. 
But what are the benefits of listing your home with your broker? 
1) Get listed on MLS
When you are selling a property, you obviously would want as many potential buyers as possible to know about it. The Multiple Listing Service (MLS) is one of the core platforms where agents and clients find out the recent listing on the market. To capture this massive exposure, you may list your house on the MLS through your real estate broker.
2) Support and resources from the brokerage office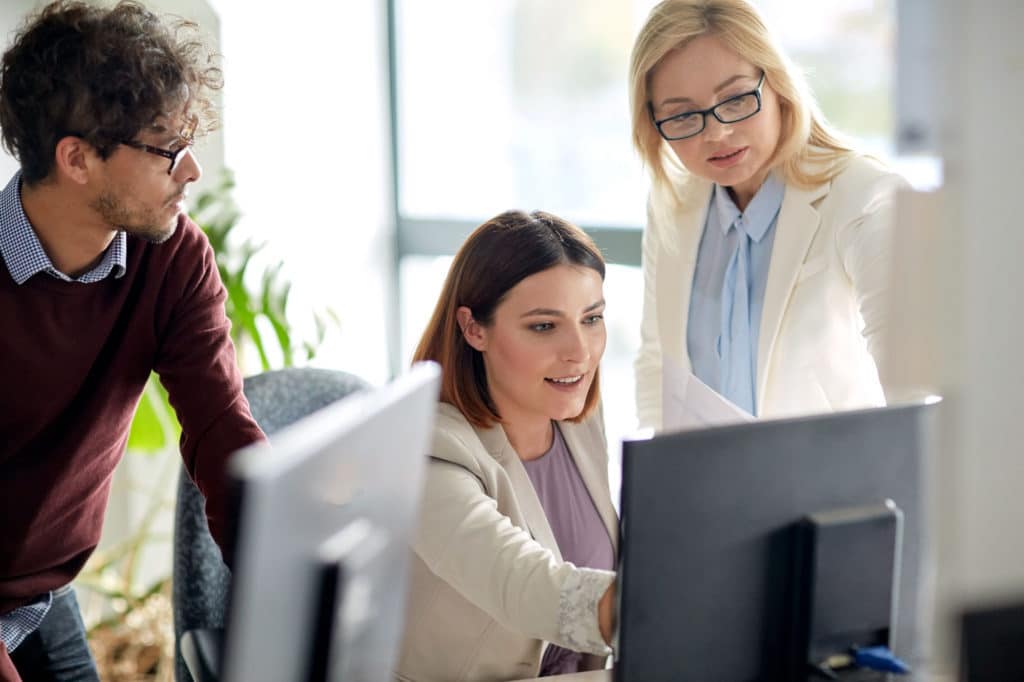 One person cannot do everything by themselves. When you place your business with a sponsored brokerage, they could provide assistance to you in closing the deal. For example, 
the office admin may help you in scheduling appointment, 
access to the office facility  
marketing support to advertise for your listing 
Also, you could consult with your broker or office trainer about the transition. Since the sale is placed through a brokerage, they will be an extra layer of supervision. It helps to ensure that everything is done according to the compliance standard. 
3) Get a portion of the seller's commission
No doubt that you could save some seller's commission in an FSBO arrangement. But if you are representing yourself as the seller's agent, a part of the seller's commission will go back to you. Therefore, the savings you'll get from FSBO may not be as significant as you thought.
However, rather than paying the full seller's commission to your broker, then they will pay you with a portion. You may discuss with them if they could give you a discount on the seller's commission. The reason is the compensation you'll receive will be considered as income and could be subjected to income tax.
But of course, I'm not a tax specialist, so this is just a general idea. You should always check with the accountant first.
Can a Real Estate Agent Buy their Own Listing?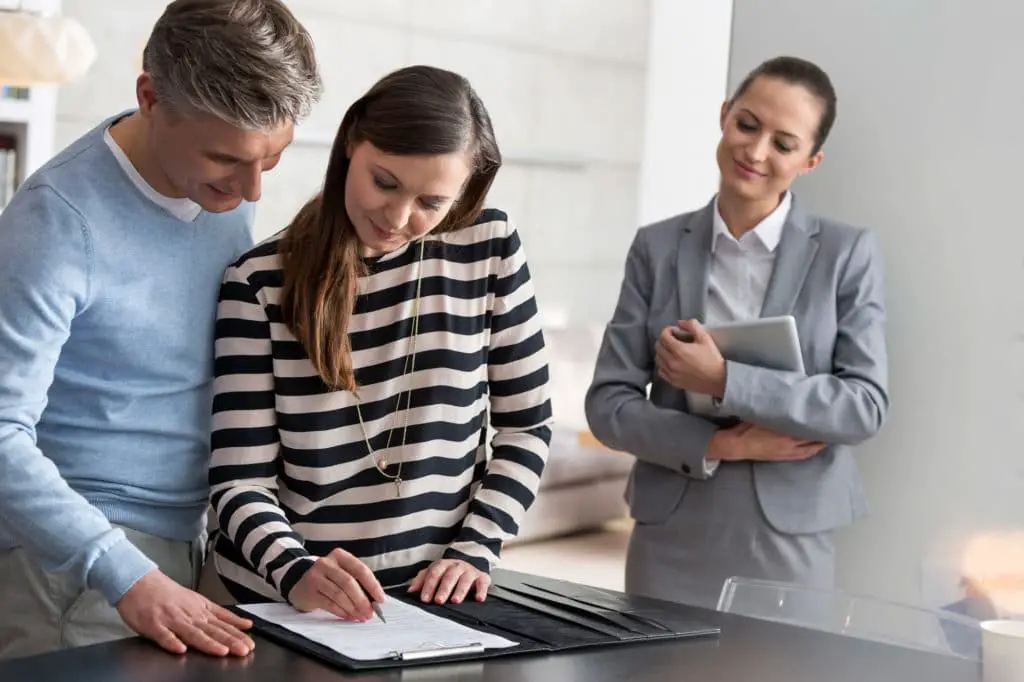 Let me make sure you understand the situation I'm talking about. This is where a client came to you in listing their property, and then you'll end up buying it. 
I checked with several realtors, and they all said this would be a very sticky situation. The problem is there could be a potential conflict of interest. 
On the one hand, you are acting as the seller's agent. You have a fiduciary duty in serving in their best interest, which usually includes getting the highest selling price possible. However, if you were buying their property, your clients may suspect that you filter out other offers so you could purchase at a lower price. 
In such a scenario, some agents would remove themselves in representing the seller. The broker would assign another agent in facilitating the transaction. 
On a separate note, I have seen listing agents advertising that they would purchase a property if it is not sold within a certain number days. Although I'm unsure what are the terms and conditions, it is important to prevent any conflict of interest. You should always consult your broker beforehand. Perhaps, your client would need to get independent advice from a real estate lawyer too.
Here are some Valuable Insight from a Real Estate Professional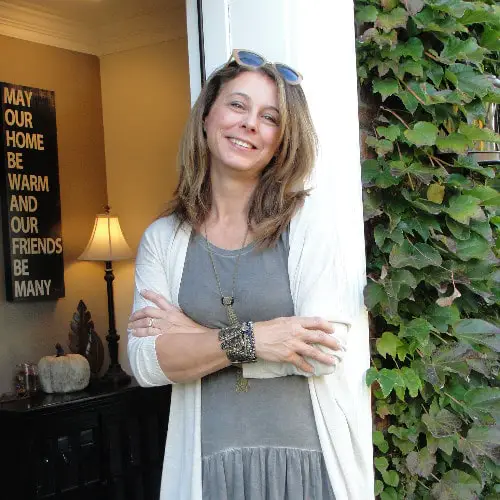 "In my market brokers are required to disclose any ownership interest whether full or partial. This is required even if they are not the listing broker. This doesn't prevent a broker from participating as a buyer or seller but keeps everyone clear as to ownership and is just good business.
A broker who finds themselves interested in a property they have been asked to  market should always refer the listing to another broker. As a listing broker you are responsible for assisting the owner to set a pricing strategy. This could put you in a situation creating a conflict of interest if you are also intending to purchase.
The best solution is to remain at arm's length and have another broker represent the owner. Broker's often buy and sell their own properties – after all we have to live somewhere 😉
So, when you are buying or selling, remember to  disclose your interest. Should you find yourself unable to remain objective, bring in your managing broker as a sounding board. We, as agents, are held to a higher standard. You should always be aware of your reputation and manage your property interests with the highest ethical standards."
Vicki Deane, Concierge Level Real Estate Services. Assistant Manager at Baird & Warner
How to be Your Own Real Estate Agent when Buying?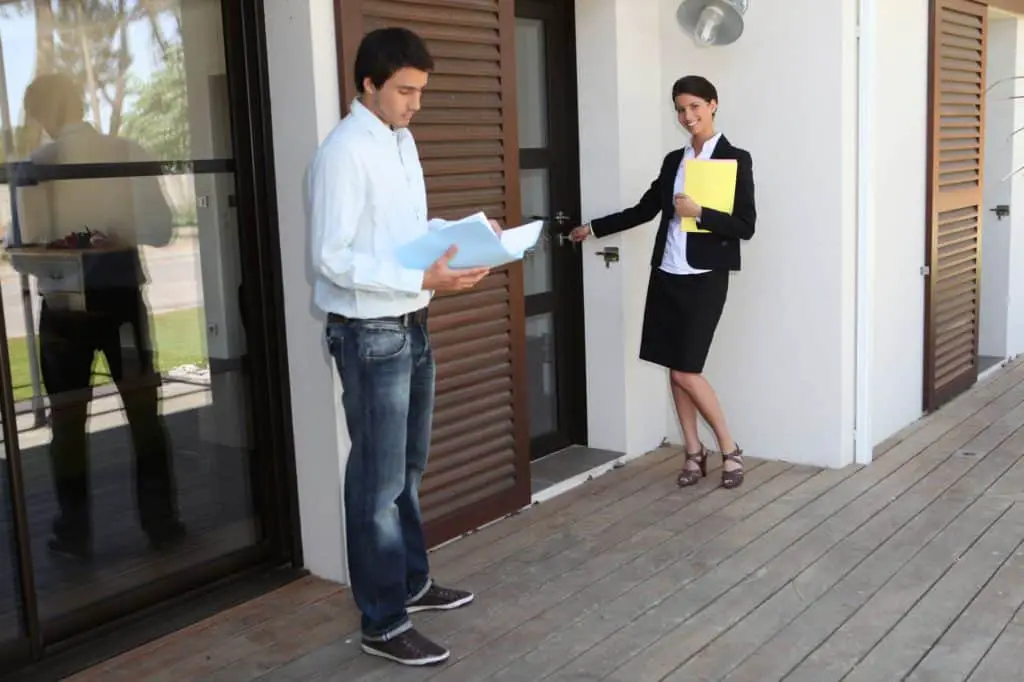 Interestingly, I see many professionals who would do an excellent job for their clients. But they would slack off when it comes to handling their personal affairs. For instance, I've met doctors who haven't done a body check for years, accountants who only file their tax at the very last minutes. 
So when you are buying a property and also representing yourself as the buyer's agent, below are a few reminders to consider:
1) Conduct home inspection
You could be an expert in facilitating a real estate transaction, but you may not be equipped with the necessary skill set to do a proper inspection. (Well, unless you are also a licensed home inspector.) A home inspection lets you know what needs to be repaired, the approximate lifespan left for different components, and the expected cost to fix it. These are critical information you must be aware of before you seal the deal. 
2) Get your finance ready
Before you start searching for a house, you should talk to a mortgage broker to see how much financing you could get. Without that confirmation, all your work could just be a waste of time. This is especially important because real estate agents tend to be self-employed. Lenders may have different underwriting criteria for non-salaried applicants.
3) Hire an Appraiser
You may feel confident about the valuation of the property. After all, you probably have conducted your own BPO. (For those, you don't know what a BPO is. It stands for Broker Price Opinion. It is a method used by real estate agents or brokers in estimating the valuation of a property. Here's an article with more details about it.)
However, a full appraisal involves much more in-depth research than a BPO. In addition to looking at comparables within the same neighborhood, an appraisal would utilize other approaches – for example, the cost approach which estimates the appraised value shall the property needs to be rebuilt.
Besides, if you are applying for a mortgage, most lenders only recognize an appraisal that is conducted by a Certified Appraiser and not the BPO. 
One thing worth noting is that there are different types of appraisals. (i.e., VA appraisal, FHA appraisal). The kind you'll need could be subjected to the financing option you are getting. So make sure to get the right one. 
4) Consult a real estate attorney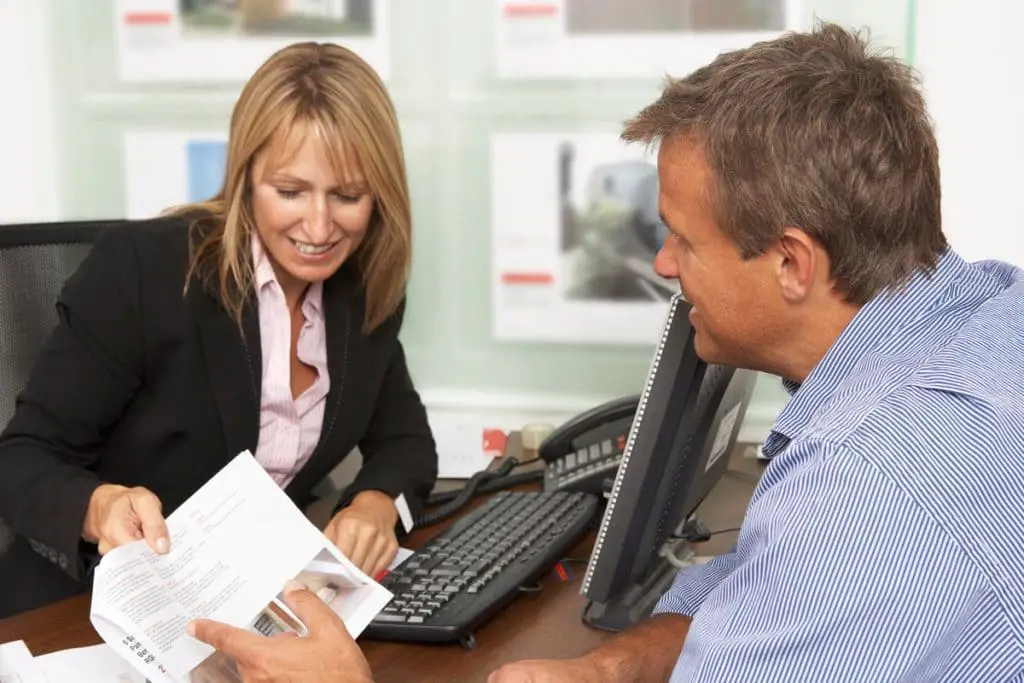 Even though you could be the one who drafted the purchase and sale agreement, you'll still need a real estate lawyer to close the deal. Sometimes there could be terms and conditions that you overlook, it's also a good idea for them to review the contract.
5) Comply with the rules of the regulation
Keep in mind that you are not only a buyer but also the real estate agent in this deal. Therefore, you must comply with all the regulatory requirements as set out by the real estate commission in your state.
Typically speaking, you need to disclose to all parties that you are both the buyer and the salesperson. You should also keep detailed notes of all communications and properly file all documents. This way, even when it comes to auditing, there would not be any deficiency to your procedures or record keeping.
In Summary
Real estate agents could represent themselves in buying or selling a property. But whether you could do so without a broker is subjected to your real estate broker. Some brokers may require all your real estate transactions to be supervised by them. (Well, given it is conducted in the area where the broker is licensed). Because they need to ensure that all your real estate engagements are complying with the regulatory standard.
Proper disclosure, and avoiding conflict of interest are essential when handling your own real estate transaction. But you should also check with the regulatory commission in your state and see if they have any specific requirements.
But just because you could do something does not mean that is the wise thing to do. Savings on commission is only part of the equation. (Besides you could always discuss with your broker and see if they could give you a discount). Whether the final outcome can meet your goal is the most important.
Related Questions
Should I get a real estate license for buying or selling my properties? 
Unless you are a real estate investor with a regular volume of transactions, then it might not worth your time and effort in pursuing the license. 
I met numerous people who obtained a real estate license merely for closing their own transactions. They spent several months of studying, passing the exam, paid the license fee, and other administrative expenses (i.e., E&O premium, desk fee). But they ended up just closing 2-3 deals which were for themselves and their families members. 
Since there was no inflow of revenue, but the fixed expenses continued. Ultimately, they dropped the license. If you were just trying to save commission on your transactions, you probably are better off negotiating the commission with different agents. So if you were going to get the license, be sure to treat this as your new career path. (Check out our real estate agent career page, where you can find a list of MUST-READ articles before you pursue in this profession)
Disclaimer: The information in this post is for general information only, and not intend to provide any advice. They are subjected to change any notice, and not guaranteed to be error-free. For full and exact details, please contact your real estate broker/ the regulatory commission in your state/ or the associated company and organization.