(**) Disclosure: This post may contain affiliate links, meaning our website, RealEstateCareerHQ.com, will get a commission if you decide to make a purchase through the links, but at no additional cost to you.
If you are working as a teacher, you may find it there is so little you could do to increase your salary. Especially when you are working in a unionized environment, then your payout is already structured by the school board. The wages of teachers are discussed collectively, rather than based on your individual performance.
Therefore, it is tempting for some teachers to start a side business, and becoming a real estate agent indeed is a popular choice. (That's why you're reading this article, right?)
Can a teacher also be a real estate agent? Yes, a teacher can also be a real estate agent. I cannot locate any compliance rules from the real estate regulatory board, which restricts a teacher from getting a real estate license.
I also met several teachers who are working as a real estate salesperson. They told me that as long as this side business does not intervene with their teaching career, and that there isn't any conflict of interest, the school board is fine with it.
In this article, I'll uncover why both professions of being a teacher and a real estate agent could be an excellent complement to each other, the steps for a teacher to obtain the real estate license. You'll also find practical tips to run a real estate practice when you have limited working hours.
Why Being a Real Estate Agent Could be a Good Side-Business for Teachers?
Reason#1: Your downtime in teaching is actually the active business period for real estate
As far as I know, classes at most schools are usually between 9:00 am and 3:30 pm. As a teacher, you may begin working early in the morning, then stay behind another 30 minutes or 1 hour after the school ends. This match perfectly with clients who are also working at a 9 to 5 hours job. Because they typically would do property tours after office hours or during the weekends.
Furthermore, many teachers have a long summer holiday. This is also the peak season for real estate transactional activities. If you are not teaching summer courses, then you could dedicate the time to growing the real estate business.
Reason#2: Your skills as a teacher can also be applied in the real estate sales world
Believe it or not, there are many similarities between both professions. As a teacher, you would prepare the classwork in advance prior to the lecture. Although each student is different, you would use the same syllabus and course materials for each of them. After the class ends, you would grade their homework or tests.
On the other hand, being a real estate agent also involves a tremendous amount of preparation work before you meet the clients. For example, you'll need to know the trend of the housing market, the property price in your servicing regions, and the updated real estate laws and regulations.
Although each client is unique, you do need a repeatable process in order to run your business effectively. After the property tours with the clients, if they decide to make an offer, there would be documentation and follow up work to handle.
Furthermore, as a teacher, you already equipped with the skills to educate others in an easy-to-understand manner. This skill set is a great asset for explaining different real estate concepts to your clients.
As a teacher, you would handle different emotions and behavior from students on a day-to-day basis — for example, their disappointment, dissatisfaction, and uncooperative manner. Just because real estate sales are in the business world, you are still in the people business. Clients would get disappointed when their dream home was taken by another buyer. Some would not follow your instructions carefully, which results in an additional workload for you. Therefore, you do need excellent soft skills to excel in the real estate sales profession.
Reason#3: Business opportunity complements stability
As mentioned earlier, there might not be a lot of opportunities to earn extra income as a teacher. (Well, unless you are promoted into a management position, but then you are no longer considered as a teacher anyway.) Therefore, becoming a real estate salesperson could give you a chance to earn some side income.
However, many agents do not feel comfortable doing this full-time. When you first start out in the real estate business, you might not have not a solid client base. So the salary of your teaching profession is a great way to offset the instability of your real estate revenue.
Furthermore, most real estate agents are self-employed. Most brokerages do not provide them with benefits such as medical insurance or pension plan. The employee benefits you get from the school is another viable source to fill up the gap.
Reason#4: Bring liveliness to your daily routine
As much as you love teaching, most of the time, you'll be working in the same classroom and interacting with the same students every day. This could be boring for some people.
If you have a side business as a realtor, you'll be able to meet new clients and see different properties regularly. It may bring some exciting sparks to your fixed routine lives.
Reason#5: Diversify your income sources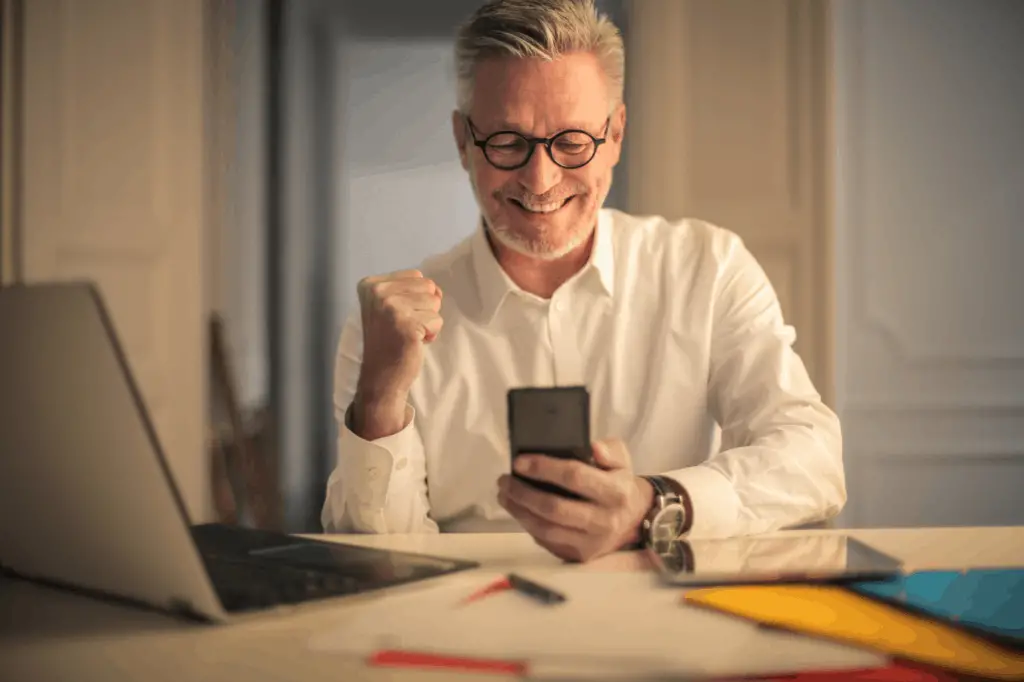 Yet, the general perception is that being a teacher is a secured job. However, there is no guaranteed that you would be employed for a lifetime. When schools have low enrolment or the birth rate in your region is low, then teachers could get laid off. Having a real estate business could diversify your income sources.
Besides, many people may not be financially ready when they retired from the teaching profession. But they cannot continue teaching since they already reached the retirement age. On the other hand, there is no such mandatory retirement for a real estate agent. As long as you can maintain the profitability of the business, you may continue the real estate practice.
How Can a Teacher Become a Real Estate Agent?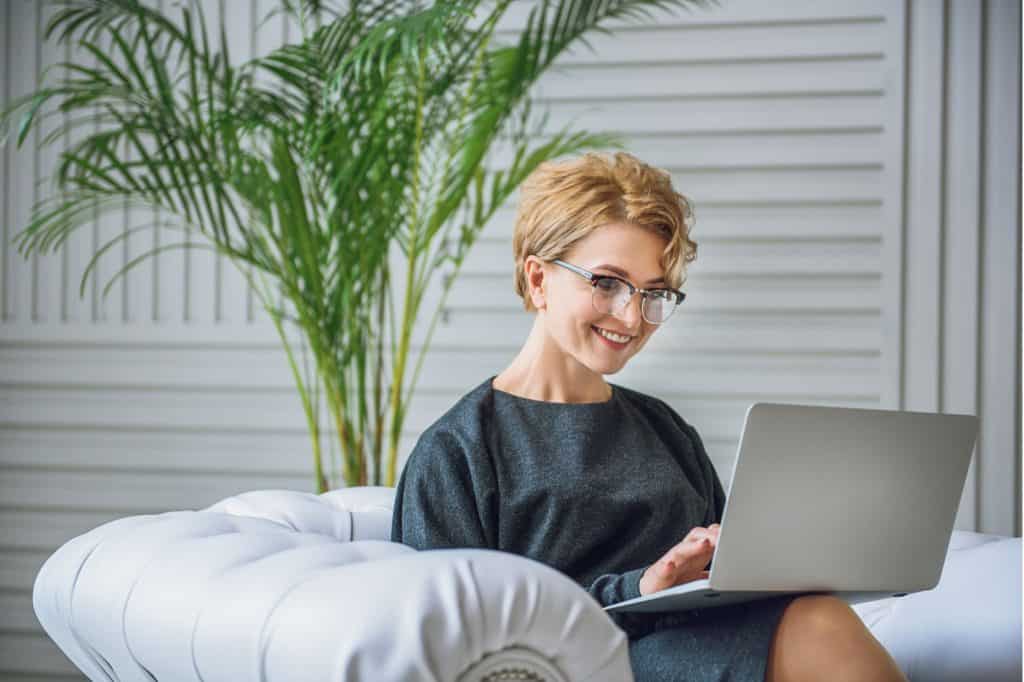 Although the requirement to obtain a real estate license varies slightly across different states, most of them would require the following:
1) Complete the pre-licensing course.
Since you already have another job as a teacher, you won't have the luxury time to travel back and forth between attending real estate classes.
Rather than completing the pre-licensing education in a classroom setting, you should consider taking online courses. This way, you could study at your own pace. You can also review the materials whenever and wherever that is convenient for you.
Here's a resource page where you'll find helpful materials for your study.
2) Pass the real estate exam.
The exam is to test your knowledge of what you learned in the pre-licensing courses. It typically consists of a national portion and state portion. Since they are multiple choices and a computerized test, you'll know the result once you finish writing it.
PrepAgent is an exam prep that I highly recommend. Many students were able to pass the real estate exam after doing their practice questions. Over 97% of users provided a 5 out of 5 stars rating to them on Facebook. Click here to check out their package options. (**)
3) Submit an application to the Real Estate Board.
There will be a registration fee involved. Also, you'll need to provide electronic fingerprints for a background check purpose. Instead of mailing out the application, the quickest way to process is to submit it online. (It's also good for the environment too!)
4) Find a sponsoring broker
The role of a real estate broker is to provide adequate training to the agents. They also need to ensure that your business practices comply with the regulatory standard.
Therefore, you must find a broker that is willing to sponsor your license. By rule, you cannot conduct real estate businesses without a broker.
However, don't just work with any brokerage that comes along. Find one that could provide you with the training and support you need. When you go to our licensing page and select the state you are located, you'll find the top real estate brokerages in that area.
Top 4 Tips for a Teacher in Running a Real Estate Sales Business
Tip#1: Schedule your work hours in advance
Before you get over-excited about all the potential commissions you can earn, be realistic when scheduling your work hours. If you are already working 40 hours/week as a teacher, can you still handle another 20 hours of real estate business activities?
How many evenings do you plan to take clients to property tours? Will you spend the entire weekend arranging for open houses?
Regardless of how quick you want to build the real estate business, it would help to schedule time off to refresh your mind.
Tip#2: Work with a brokerage that supports part-timers
One of the main reasons an agent left a brokerage is due to differences in expectations. For example, an office may have a minimum production requirement, but you might not able to fulfill it since you have a day-time job. This could create tension between you and the office manager if both parties do not set out reasonable expectations up front.
Therefore, when looking for a real estate brokerage, you should find one that welcomes part-timers. Your commission split could be lower due to the extra mentoring required and the lower sales volume. But when you are new to the real estate industry, you will need lots of field training and support to get the wheel moving.
Contacting the real estate brokerages in your local area is a good start. If you know any real estate agents who are also working on a part-time basis, chances are their office would be more receptive to working with you. Then you could ask the sales associate if they could introduce you to their broker.
Joining professional trade associations is another good way to connect with different brokers. Here's a list of real estate professional groups that could be helpful to you.
Tip#3: Collaborate with other colleagues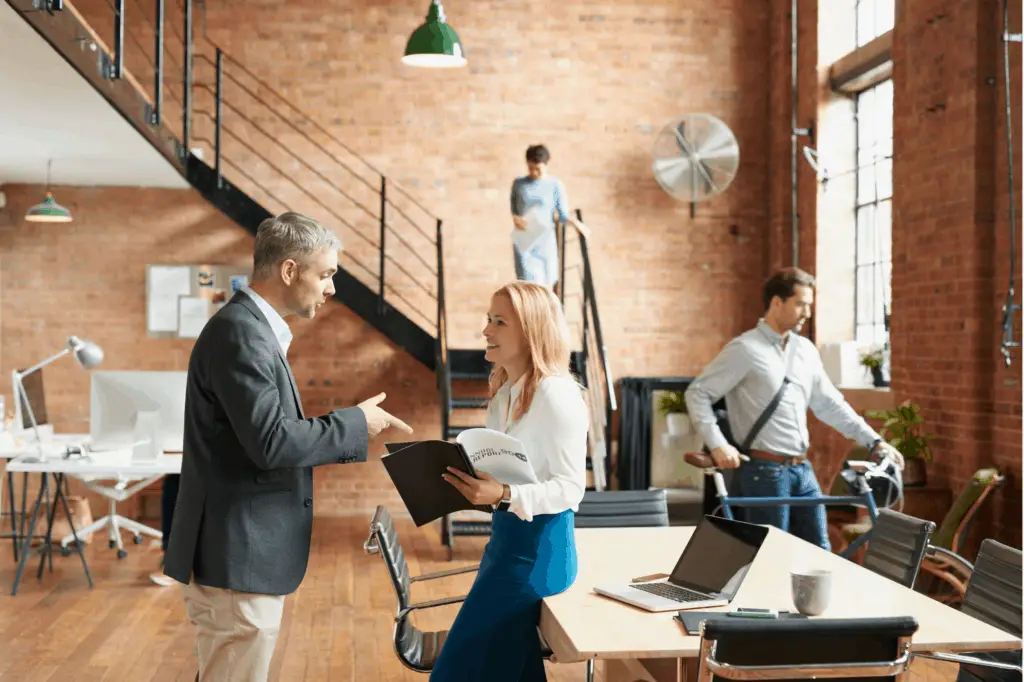 Yet, typically speaking, most working-class clients would arrange property tours after office hours. But there are always exceptions in this business. You don't want to lose out on a business opportunity because you cannot service the clients during the weekdays. Co-working with another agent on deals could be a good solution.
Talk to the colleagues in your branch and see if anyone can co-work with you. Try to come up with an arrangement such that when you are unavailable, they could help in servicing the clients.
For example, you could be responsible for open houses on the weekends or property tours in weeknights. Once you gather the leads, the cooperative agent could handle the follow-up and closing sales.
Although you would receive a smaller share of the commission, earning a small portion of something is better than 100% of nothing. Also, you would know that your clients would be properly served even when you're teaching in school.
Furthermore, some clients could question your professionalism as a part-time sales agent. When you co-work a deal with an experienced sales associate, you could confidently ensure your clients that they will be adequately served. Your client would be happy because they are paying a commission for only one person, but having the expertise and effort of both.
Tip#4: Avoid conflict of interest
Although your school might not care that you have a part-time business, it could be unprofessional for your teaching career if you are using the school network to gather real estate business.
Yes, I understand that it could feel devastating when you start in the real estate business. You might want to approach everyone in your network and turn them into your clients. However, this is such an old way of doing business. If you do not have an effective strategy to bring new customers, then your warm market leads will eventually all be used up, and so it's your revenue.
Avoid approaching your colleagues in school, or your student's family at all times. They are the people that you interact with every day, and it is not a good idea to put those relationships into jeopardy. Besides, if you think about it more carefully, there could be a huge potential conflict of interest.
For example, will you hesitate to give a failing grade to a student where their parents are making an offer to your client's property? If a teaching colleague becomes your client and inquire about their real estate deal during school time, can you draw the line of not discussing it at school?
Of course, I'm not saying you need to completely reject the business from a coworker. Rather than handing yourself, you could pass the deal for another agent to handle. This way, you could receive a piece of the pie should the sales go through, and also reducing the chance of messing up with the relationship.
The Bottom Line: Can a Teacher also be a Real Estate Agent?
Being a real estate agent could be a wonderful side-business for teachers. Not only that, it could create an additional income source, but it can also widen your scope and provide you with a working experience that is unique from your teaching routine.
But to be on the safe side, you should always confirm with the Real Estate Board in your state. Also, it's better to consult with the HR personnel in your school.
If you are really interested in being a real estate agent, while keeping your teaching job, then here's another article for you. "Part-Time Real Estate Agent – Can it Work for You?". In there, you'll find out ideas to streamline your business process, the income expectation, what are some common challenging, and the ways to overcome them. Be sure to check it out.
However, if you are considering whether to completely quit your teaching occupation and go full-time into real estate, then please stay tuned. I'll conduct thorough research and blog more about this topic shortly.
(**) Affiliate Disclosure: Please note that some of the links above are affiliate links, and at no additional cost to you. Our website, RealEstateCareerHQ.com, will earn a commission if you decide to make a purchase after clicking on the link. Please understand that we include them based on our experience or the research on these companies or products, and we recommend them because they are helpful and useful, not because of the small commissions we make if you decide to buy something through the links. Please do not spend any money on these products unless you feel you need them or that they will help you achieve your goals.
Disclaimer: The information in this post is for general information only, and not intend to provide any advice. They are subjected to change without any notice, and not guaranteed to be error-free. Some of the posts on RealEstateCareerHQ.com may contain views and opinions from the interviewees. They do not reflect our view or position.