(**) Disclosure: This post may contain affiliate links, meaning our company, JCHQ Publishing will get a commission if you decide to make a purchase through the links, but at no additional cost to you.
Choosing a career path is a big decision. It requires substantial investments of your time and hard work. If you are reading this article, you probably want to know whether real estate is the right profession for you.
So is real estate a good career? Yes, real estate is an excellent career choice for self-employed personnel who enjoy flexible work hours and more control over their earning potential.
In this post, you'll find out some of the common questions about working as a real estate agent or broker. I also gathered valuable feedback from numerous real estate professionals so that you could hear them out about this industry.
What does a Real Estate Agent do?
As a real estate salesperson, you'll be assisting clients on their property transactions. For example, finding a home for a young family, selling a property for relocation purpose, or looking for a rental unit for a college student.
Your business activities could involve: 
Creating marketing campaigns
Prospecting for new clients
Networking
Bringing home buyers to properties tour
Arranging open house
Drafting and negotiating offers  
Act as a communication hub between different parties
Taking continuing education or other training courses
When choosing a real estate school, I prefer one where you could take the courses online. This way, you could study at your own pace whenever and wherever. The CE Shop is a trustworthy real estate education provider. You may click here to see whether they offer pre-licensing course in your state. (**)
Do Real Estate Agents Make Good Money?
According to the Bureau Labor of Statistics (May 2021), real estate sales agents have an average salary of $61,480.
There is a vast earning gap among agents. The 10th percentile of agents has an average earning of only $28,270, while the 90th percentile is $102,170. Personally, I have witnessed real estate salespeople who makes make a lot more than that.
(Here's a Real Estate Agent Salary Guide. It covers the different factors which influence the earning potential, and also what it takes to become a 6-figures earner?)
Are Real Estate Jobs in Demand?
According to the Bureau Labor of Statistics (May 2021), there are 518,800 real estate brokers and sales agents. The projected growth between 2020 to 2030 is 4%.
So there is an expected 21,800 more people entering the industry.
What Traits Make a Good Real Estate Agent?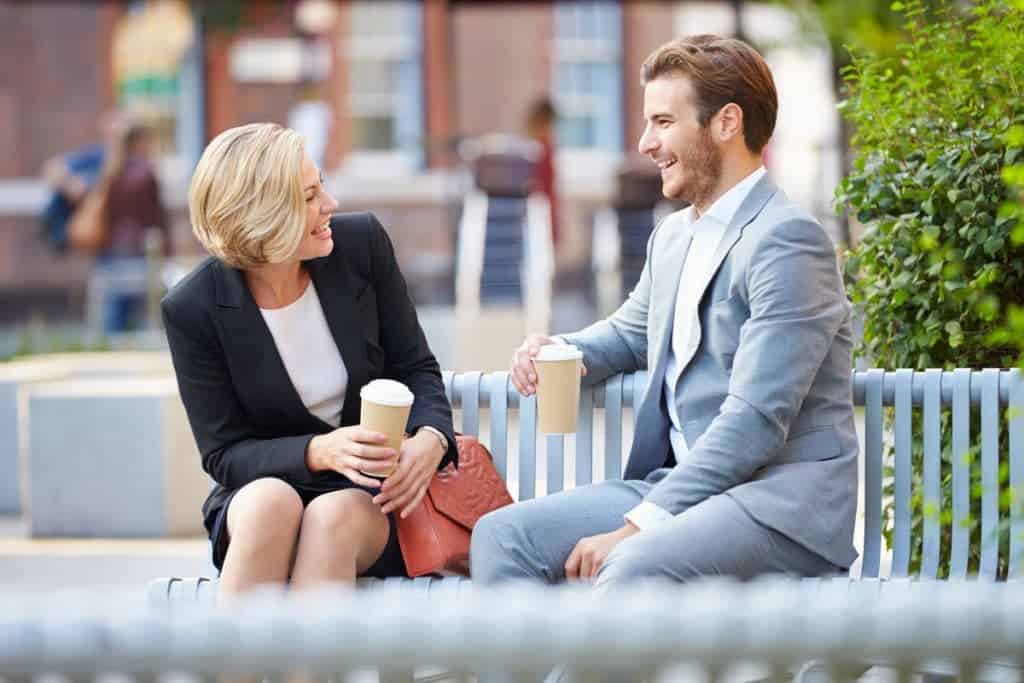 Have self-discipline
The real estate profession is a self-employed business. No one will supervise and monitor your daily activities. Therefore, most agents could enjoy flexible work hours. 
I have met several real estate salespeople who work extremely hard during the peak season of each year. Then they would take 2-3 months off on vacation. The choice is really up to you. 
However, I also have met many sales associates who completely slack off. They are not prospecting, calling their clients, and are merely hanging their real estate license. It is crucial to develop a good working habit right from the start. 
Outgoing personality
Real estate is a competitive business. There is no lack of agents in most regions of the country. You need to appear in front of your potential clients consistently so that they will think of you when there is a real estate need.
In addition to launching marketing campaigns, you may also need to connect with your core clients regularly. This may include participating in social events, networking groups or simply give them a call.
Great interpersonal skill
Just because you have more real estate experience than your clients, it doesn't mean that you understand their needs. Having a good listening skill allow you to provide the services that they are looking for.
During a real estate transaction, there would be many people involved. (i.e., buyer, seller, home inspector, appraiser, lawyer, mortgage broker.). Sometimes, clients would feel daunting in dealing with so many different parties.
As a professional realtor, you could provide them an organized list of action steps. This would help to educate and lead your clients in every stage of the process.
Ability to handle disappointment
I believe this is one of the most important attributes, and yet the most challenging quest to overcome. No doubt that the commission revenue can be lucrative, but not every deal is as easy as it may seem. 
Below is some disappointing situation that many real estate salespeople are dealing with on a day-to-day basis:
Meetings are called meeting at the very last minute
Clients change their mind and decide not to pursue the transaction
Inspection or appraisal report does not go the way expected, which breaks the deal
Buyer is unable to obtain the mortgage finance 
As you gain more experience in the real estate industry, you would develop techniques for filtering out unqualified clients. However, it still cannot completely eliminate these situations. Because sometimes, there are things that are outside of your clients or your control. 
Try not to let your emotions have the roller-coaster ride. Just focus on things that you have control of, then the result will eventually come. 
(Check out the 30 Mind-Blowing Tips for Successful Real Estate Agents -Must Read #7)
Is Real Estate Practice a Scalable Business?
If you have been following the show "Shark Tank," you would understand the importance of having a scalable business. This allows you to continue to generate revenue while outsourcing most of the business tasks.
If you were only holding a real estate agent license, this could be difficult to achieve. There is only so much you could delegate to your staff, and you still need to service your clients directly.
On the other hand, if you become a real estate broker, then it is not necessary to close deals yourself. You may just pass on the leads to your associates, and delegate the office tasks to your admin staff.
Some brokers even set up offices at multiple locations. They would hire a separate managing broker for each office in handling all the daily operations.
(Here's an article covering the different types of real estate brokers. You'll find out the earning figures, the role of each, and how to become one. Don't miss out!)
What do Real Estate Professionals think about their Profession?
To help you gain a better understanding of the real estate career, I connected with several real estate agents and brokers. Below is their feedback about this profession. You will find how they started in the industry, what they like about this career, and helpful tips for people who are starting out.
"You can make your own hours, but you have to plan out your week in advance, so you have a work life balance"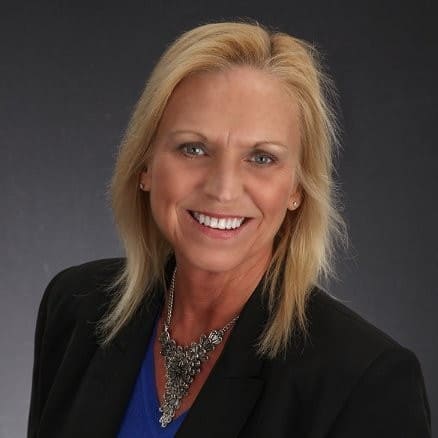 "I help buyers find their dream home, and sellers get the best price, and terms for their existing home. I service clients in four counties Macomb, Oakland, Lapeer, & St. Clair. I specialize in homes on acreage, with a pole barn, and waterfront homes.
I have been a real estate agent for 24 years. Prior to getting my license I was a bookkeeper, and personal trainer. The company I was working for as a bookkeeper was going out of business, do I decided to try real estate.
I think being a real estate agent is a good career for self motivated people. You can make your own hours, but you have to plan out your week in advance, so you have a work life balance.
If you are interested in becoming a real estate agent, you should have two years worth of income in the bank, because you pay for everything up front, and only get a paycheck when you close on a property. Start a data base with your sphere of influence, add to that data base new clients, and stay in touch with all of them on a monthly basis."
Lori James, Real Estate Agent at Real Living Real Estate
"Patience lots of patience and be mentally strong, take criticism well. "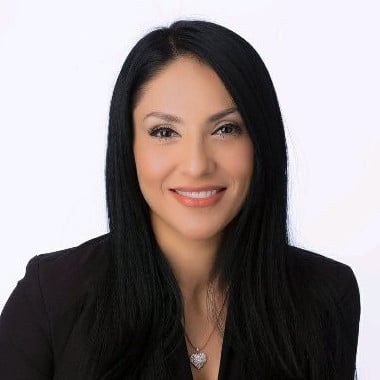 "I represent buyers and sellers handle the whole transaction. I service anywhere in the Coachella valley. I don't turn business down there's no amount too low or too high
I have been a real estate agents for 5 years. I started in 2010 as a receptionist at a real estate firm. Before that, I was a dental assistant part time and a personal assistant.
I had good relationship with all the agents when I was a receptionist. I have to thank all my colleagues who encourage me to get my license. I needed a flexible schedule as a single mother of 2 children. They are three and four years old…… it was thought to work 9-5
Being an agent has its pros and cons it's a flexible schedule. I love being outdoors enjoying Mother Nature ? You get to know a lot of interesting people. It's very satisfying to see a new home owner or seller happy with the outcome. Cons are you are never off the clock. Ha ha ha.
One advice I would give to new real estate agents is to have patience. You'll need lots of patience and be mentally strong, take criticism well. Don't take a bad day experience home to your family. Be yourself, clients appreciate."
Dina Hurtado, Real Estate Agent at Compass
"… anyone who wants to become a Commercial Real Estate Agent, it would be to find an advocate, somebody more than a mentor but someone who will advocate for you and stand up for you."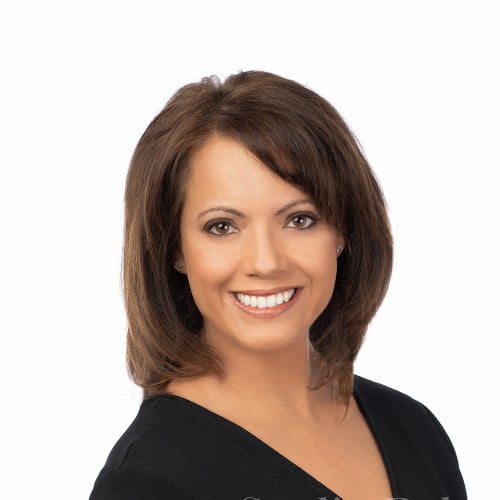 "As a commercial real estate agent based in Columbus, Ohio I work as a Tenant and Landlord Representative with Leasing, Acquisitions and Dispositions of Office, Industrial, Warehouse, Flex and Retail Properties.
I work as my clients biggest advocate and work on behalf of their best interest. My job is an agent is to research, match needs, know the market, tour, draft LOI's and Lease Proposals and successfully negotiate for my client meeting their goals and objectives.
I have been working in the role as a commercial real estate agent for six months with Donald R. Kenney and Company Realty (DRK). Prior to joining DRK I worked in commercial real estate as a Marketing Coordinator at Colliers International as a member of the Columbus Industrial Team, working in Industrial, Flex and Warehouse space transactions.
Before that as a Client Services Specialist at CBRE for the Global Corporate Services Team , working real estate transactions with major clients like Nationwide Insurance and Cardinal Health Pharmaceuticals. I started in Real Estate at Coldwell Banker King Thompson in 2005 as a Residential Real Estate Agent.
I went to college to study Real Estate after some advice I got while in high school from one of my regular customers while waiting tables. I was fortunate to have someone stand up for me and help guide me during my younger years, that direction and mentorship I received impacted my choices.
I think being a real estate agent is a great career. I love the hustle and relationship building aspect of this job and working for myself. Historically there has not been a lot of female Commercial Real Estate Agents in the Columbus, Ohio market but that is changing and I am excited to be a part of that growth.
If I could give advice to anyone who wants to become a Commercial Real Estate Agent, it would be to find an advocate, somebody more than a mentor but someone who will advocate for you and stand up for you.
When Jaimine Johnson, Real Estate Director at DRK advocated for me, she gave me the support and encouragement needed to love what I do. Jaimine continuously helps me grow by challenging me and leading by example . I enjoy working as a Commercial Real Estate Agent at DRK, I feel like I found my tribe and am in the role I should be in."
Amie Lenhart ,Commercial Real Estate Agent with Donald R. Kenney and Company Realty (DRK)
We have a "Complete Guide to a Commercial Real Estate Agent Career", where we cover the career outlook, earning potential, and response from actual CRE agents. Be sure to check it out.
"Always treat the same deal/ client with respect and be consistent in everything you do"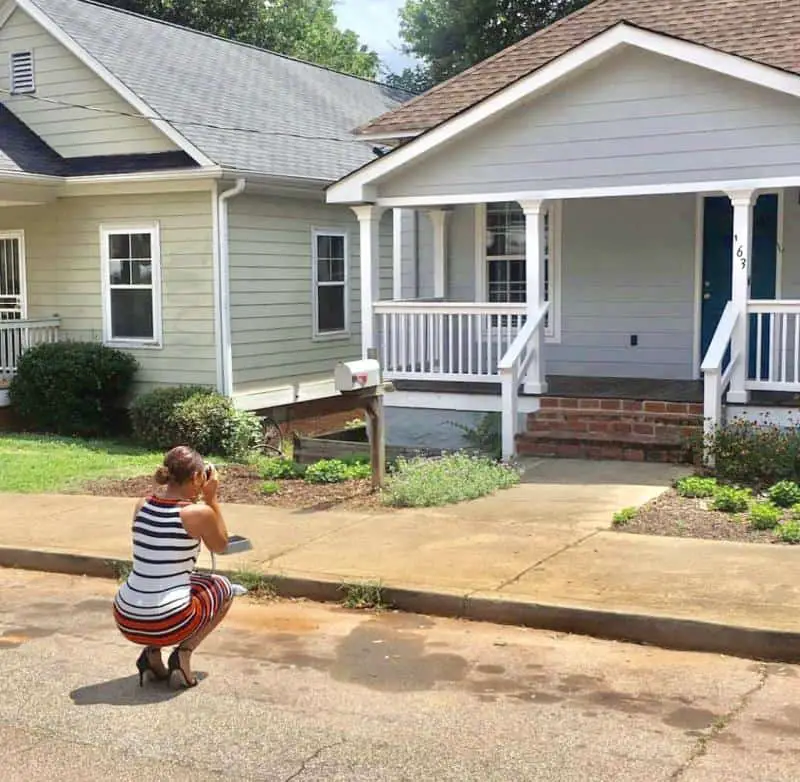 "Flashback to 2 years ago, This was the first house I sold in vine city. I did a cold call on Zillow, to someone I didn't know, had never met, and knew nothing about. At the Time I had just been laid off, no source of income, 3 months savings for bills, and no direction. I took my camera & took pictures of this listing to save money. I remember putting this house on the market making sure it was perfect. This house sold for $125,000. $5,000 over asking in 3 days, & we were ecstatic. You would have thought this was a million dollar house. It gave me so much hope & showed me that I can do this.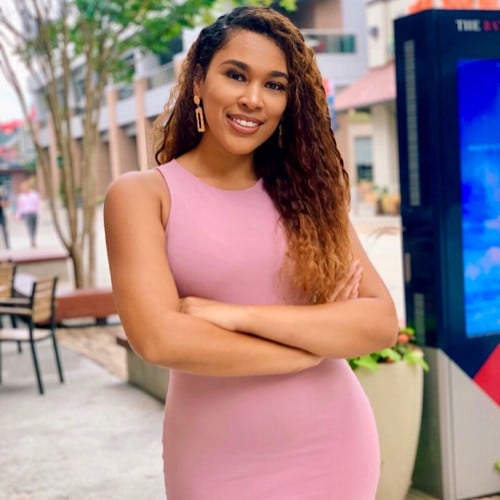 Fast forward 2 years later, who would have thought I would be doing millions in sales. From working with celebrities, young professionals, & overall great people. I always get asked what do you do or how do you do it?
First off it's God. Secondly I remain my humble, genuine, free self. But lastly its always remember back to that first house in vine city for $125,000 & remembering where I started, & the effort I put into that home. Always treat the same deal/ client with respect and be consistent in everything you do. Always want more, while still being grateful for what you have. Step outside of your comfort zone, it will give you the courage to do things you never thought you could."
Kira Oliver, Multi-Million Dollar Producing Real Estate Agent at Norman & Associates LLC.
Looking to succeed in the real estate industry? Subscribe to our exclusive email list today and gain access to expertly curated real estate guides from industry leaders, as well as discounted CE courses and the latest industry updates. From marketing strategies to virtual staging techniques, our handpicked resources cover everything you need to know to stay ahead of the game. Click here for more details!
The Bottom Line
Being a real estate agent can be a good career. It can provide you with flexible work hours and the freedom to run the practice in ways you want. (But it must comply with the regulatory standard.) It is especially a great career choice if you are self-disciplined, outgoing, and enjoy business planning.
However, I'm not saying this career is for everybody. There is indeed stress in dealing with constant certainty in each deal. Also, you may have clients who demand your services during the weekends or weeknight.
After all, most people with a 9-to-5 job are only available to look at properties when they are off work. It would require more effort to schedule time with your family. Therefore, make sure you weight-in all the factors before deciding on a career path.
So that's all I have to share for now. I hope you like this article. If so, please remember to share it.
Related Questions
1) How to become a real estate agent?
To become a real estate agent, you'll need to complete the pre-licensing courses, pass the real estate salesperson exam, and register with the regulatory commission in your state. You'll also need to find a sponsoring brokerage, which is where you'll be placing your real estate business.
(Since every state has a different licensing requirement, you may find out how you could obtain the license in your state through this link)
2) Can real estate agents work at home?
Yes, real estate agents can work from their home office. According to the NAR 2018 member profile, 76% of sales agents are not paying any office lease. Working remotely is not just a perk, but an ongoing trend. 
(Check out this article on the pros and cons in working at home. You'll also find out the essential setup needed in your home office)
3) Can real estate agents work part-time?
Yes, many part-time real estate agents are working less than 20 hours/week. Some agents may want to test the water first, or they have another full-time job. 
(Here's a post about being a part-time real estate salesperson. I'll discuss why it could make sense for some people and the things you need to prepare for.)
4) Is it safe to work as a real estate agent?
Real estate agents meet new people regularly. There are also situations where you may spend time alone with a client – for instance, property tour or open house.
To protect your personal safety, you should follow the safety procedures of your real estate brokerage firm, take safety classes, and enroll in self-defense training.
5) What are some other real estate professions?
Appraiser, home inspector, mortgage broker, property insurance agent, home stager, property manager are all real estate related professions. 
A while ago, I wrote another article called "12 Real Estate Career Paths". It talks about what it's like to be in each profession and their earning potential. Make sure to check it out. 
If you are reading up to this point, I bet you must be interested in getting a real estate license. Your first step is to complete the pre-licensing courses. You should select one that has an excellent reputation and long-term track record of satisfying students. The CE Shop is exactly that! You may click here to check it out yourself. (**)
(**) Affiliate Disclosure: Please note that some of the links above are affiliate links, and at no additional cost to you. Our company, JCHQ Publishing will earn a commission if you decide to make a purchase after clicking on the link. Please understand that we include them based on our experience or the research on these companies or products, and we recommend them because they are helpful and useful, not because of the small commissions we make if you decide to buy something through the links. Please do not spend any money on these products unless you feel you need them or that they will help you achieve your goals.
Disclaimer: The information in this post is for general information only, and not intend to provide any advice. They are subjected to change any notice, and not guaranteed to be error-free. For full and exact details, please contact your real estate broker/ the regulatory commission in your state/ or the associated company and organization.
Reference: