(**) Disclosure: This post may contain affiliate links, meaning our company, JCHQ Publishing will get a commission if you decide to make a purchase through the links, but at no additional cost to you.
As a real estate agent, developing relationships with clients is one of the most important things you can do to ensure success. After all, real estate is a people's business, and there is no lack of real estate agents in most markets. You have to ask yourself: why would people want to do business with you?
Establishing trust and credibility with clients helps you build a good reputation in the industry, leading to more referrals and positive word-of-mouth marketing. It also gives you an opportunity to learn more about what your clients want and needs so you can better serve them.
Real estate agents can build long-term, trusted relationships with their clients by consistently providing quality service throughout the entire process. By being honest, reliable, and available to answer questions, agents create an atmosphere of trust and respect that keeps clients coming back for future purchases.
In this article, I'll discuss these strategies and principles in more depth to help you develop better relationships with your real estate clients.
If you are looking for a trusted firm to build a customized website for your real estate business, be sure to check out AgentFire. (**) They have great tools for your real estate online marketing. You can start small or big, to capitalize on digital opportunities at your own speed.
1) Deliver quality service
This is the foundation of any client relationship. This includes being timely with communication, maintaining a positive and helpful attitude, providing accurate and up-to-date information to clients, having an in-depth knowledge of the current real estate market, developing trust through ethical practices, and going above and beyond expectations. 
I remember back in the days when I was searching for my first investment property. It was a big deal to me, and I needed to approach it with caution and careful planning, which is why I enlisted the help of a realtor. 
The realtor was quick to respond and scheduled a meeting with me to discuss what kind of property would fit my needs. 
During our conversations, I could already tell the real estate agent was knowledgeable and helpful. He answered all my questions in detail, provided informative advice, and was able to offer access to additional resources that I wouldn't have been aware of otherwise.
He went over the different cash flow scenarios, the average rent in the area, the tax and expenses I should account for when buying a property, and market trends at the time, and he drove me around the neighborhood many times so I could get a feel of the area.
I appreciate the high level of service received from the realtor and made sure my friends know about it whenever they look for properties in his area.
2) Be available and responsive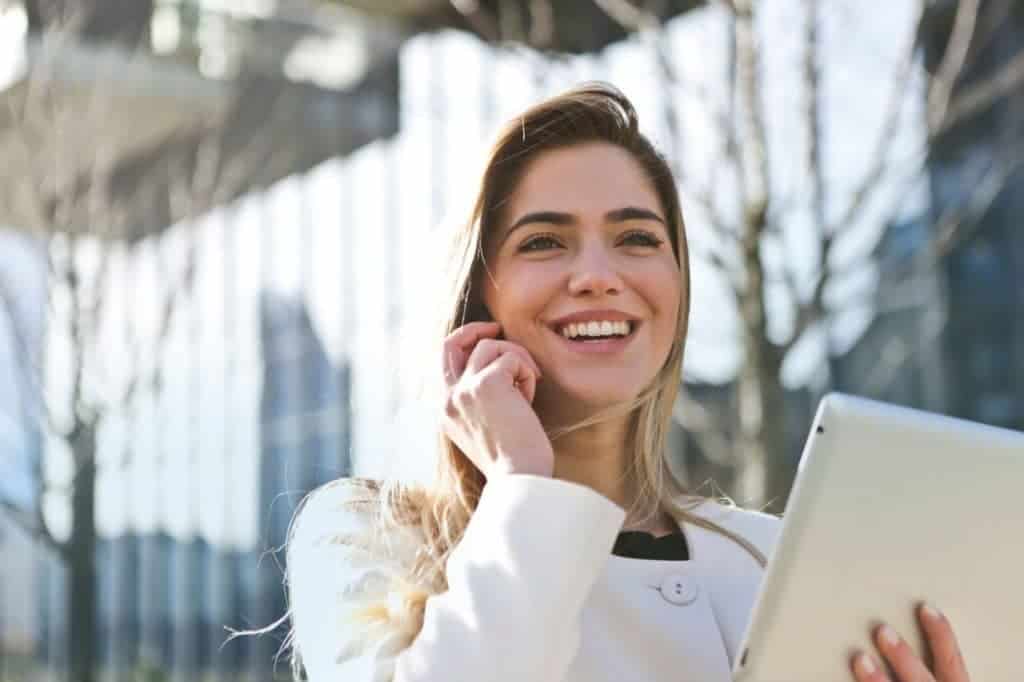 Purchasing or selling a home is a big financial decision for many people and could be a stressful one. By staying in constant communication with their clients, realtors can help ease their worries and make the process as smooth as possible. This includes making sure to answer messages, phone calls, and emails in a timely manner.
Technology tools such as automated emails, mobile apps, and online chat help foster strong connections with clients, creating a relationship beyond just regular business transactions.
If you ever need to go on vacation, make sure to inform your clients in advance and provide them with alternative contact methods in case of any urgent queries.
3)Foster Trust and Transparency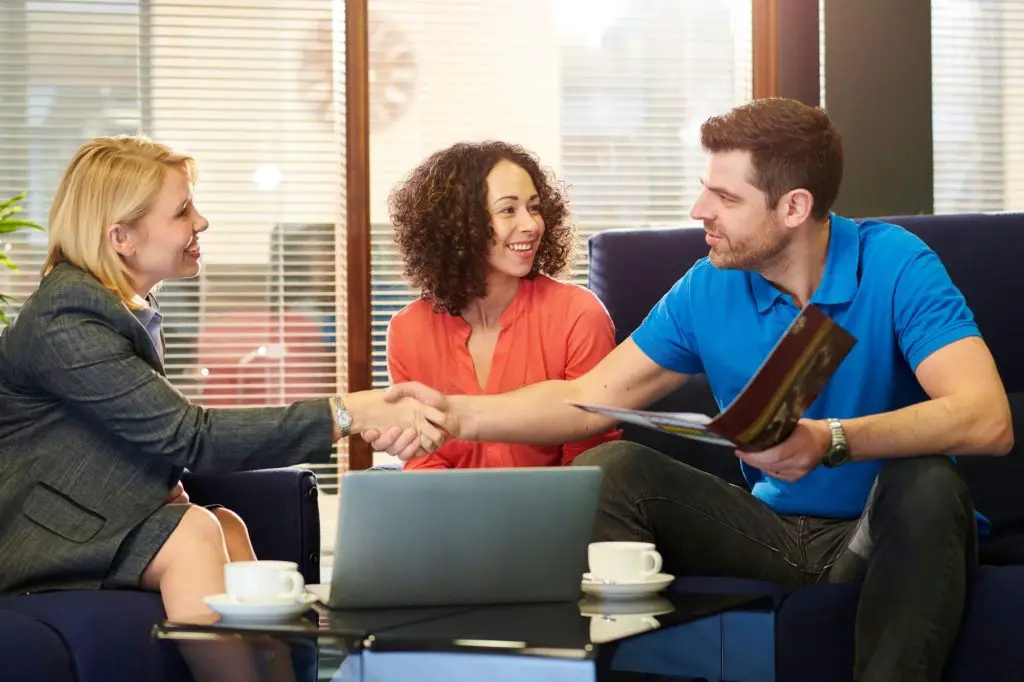 Realtors should always be honest and upfront with their clients about the current market, pricing, costs, and other related information. This even includes disclosing the commission the broker will charge.
When it comes to negotiations, realtors should be honest about the pros and cons of each choice. Don't be afraid to suggest alternatives or creative solutions, as this will show them you are looking out for their best interests.
I've come across quite a number of real estate agents. From their salesy tone, I just couldn't help but feel like they were just looking out for their own interests and trying to close the deal as soon as possible.
On the other hand, the realtor that I talked about earlier was very transparent and honest with his advice. He was not afraid to tell me when a property was overpriced or that we should wait for another listing rather than pushing through the sale.
This level of transparency helped me feel more confident in my decision, and I was able to trust him as my real estate agent.
Fair and objective while representing their client's interests. This will help you build trust with your clients and ensure that they come back to you for their next real estate transaction.
4) Respect your clients' privacy
Never share confidential information without permission. Respect your client's privacy, and don't discuss their personal circumstances with anyone else.
Some real estate salespeople may try to draw attention and credibility by flaunting their celebrity clientele. They may boast about selling a high-end property to a famous actor or that they have been chosen by a royal family to manage their estate.
Disclosing any confidential information without permission is never okay. Clients will feel violated and uncomfortable when they hear their personal information being shared with anyone else. In some cases, this could lead to disciplinary action from the licensing commission or even liability issues.
When it comes to privacy, always remember the golden rule: treat your clients as you would like to be treated.
5) Stay in touch with your clients even after the sale is complete.
This demonstrates that the realtor cares about building long-term relationships and providing excellent customer service, regardless of whether or not there is an immediate financial benefit. Real estate agents can stay in touch by:
Sending out emails or newsletters with news and updates on the real estate market
Following up with recent buyers to ensure they are satisfied with their purchase
Inviting clients to open house events and other industry-related events
Keeping social media channels active and engaging with followers
Offering advice or resources when needed
6) Develop a personal connection
As mentioned earlier, building relationships that last far beyond just one real estate transaction. This will help you create a loyal and devoted client base that will keep coming back to you in the future. 
Examples of how agents have successfully built relationships with their clients include sending personal cards on special occasions, hosting events at their office that allow customers to socialize with each other, and providing helpful resources such as guides, articles, and videos.
Realtors can develop a personal connection with clients by donating to their charity. This shows that the realtor is willing to put their client's interests ahead of their own and demonstrates an act of goodwill. Furthermore, it shows that the realtor cares deeply about their client's causes and passions. Donating can be done in a variety of ways, such as:
Making a one-time donation to the client's charity
Donating regularly or annually to the charity
Setting up an ongoing donation plan in honor of the client's preferred charity
Participating in fundraisers for the charity or volunteering for related events
6) Refer your clients to other professionals who can help them with their move
Real estate agents should not be afraid to refer their clients to other professionals who can help them with the move, such as lawyers, mortgage brokers, appraisers, and home inspectors.
The agent that I worked with knew that I was an out-of-town investor and not preparing to manage the property on my own. Therefore, he introduced me to a trusted property management company in the area.
This showed that he was looking out for my client's best interests and had their long-term goals in mind.
Looking to succeed in the real estate industry? Subscribe to our exclusive email list today and gain access to expertly curated real estate guides from industry leaders, as well as discounted CE courses and the latest industry updates. From marketing strategies to virtual staging techniques, our handpicked resources cover everything you need to know to stay ahead of the game. Click here for more details!
(**) Affiliate Disclosure: Please note that some of the links above are affiliate links, and at no additional cost to you. Our company, JCHQ Publishing will earn a commission if you decide to make a purchase after clicking on the link. Please understand that we include them based on our experience or the research on these companies or products, and we recommend them because they are helpful and useful, not because of the small commissions we make if you decide to buy something through the links. Please do not spend any money on these products unless you feel you need them or that they will help you achieve your goals.
Disclaimer: The information in this post is for general information only, and not intend to provide any advice. They are subjected to change without any notice, and not guaranteed to be error-free. Some of the posts on this site may contain views and opinions from individual not related to JCHQ Publishing. They do not necessarily reflect our view or position.