(**) Disclosure: This post may contain affiliate links, meaning our company, JCHQ Publishing will get a commission if you decide to make a purchase through the links, but at no additional cost to you.
When we talk about being a real estate agent, most people would immediately think of the role that is helping clients in buying or selling their homes. For instance, assisting a young couple in finding their first home, working with families in relocating to a bigger property, or helping retirees in downsizing to an apartment. 
However, there are other niches which could be profitable while not many agents are tapping into. The commercial real estate market (CRE) is certainly being overlooked. CRE includes office units, retail stores, shopping malls, factories, hotels, golf courses, and more. 
What do commercial real estate agents do? As a commercial real estate agent, your job is to help your clients in buying, selling, or leasing commercial properties. 
If you are considering to become a CRE agent, then this is the guide for you. I'll talk about what it takes to be a CRE agent, the salary info, licensing requirement, and other topics which could help you to understand more about this profession. You will also find valuable feedback from numerous commercial real estate agents.
I'm very excited to share you with what I found. Let's start now, shall we?
What is Like to be a Commercial Real Estate Agent?
As a CRE agent, you first need to have a contract with a commercial real estate brokerage. This is the company where you'll be placing your business. Your daily activities may include: 
prospecting for new clients, 
attending networking events to grow your client base, 
meeting clients and showing them properties
researching clients
prepare the purchasing/sales contract 
keep up-to-date with the real estate laws and regulations
You'll be the main communication hub for all parties and help to facilitate the transaction. 
Job sample #1
To give you a better idea, I see that there is a CRE agent job opening on LinkedIn. It is from a real estate brokerage firm with a nationwide presence. They have offices in many different locations such as New York City, Los Angeles, Washington DC, Aspen, Greater Boston, South Florida, Chicago, and many more. This is a big firm as they have 200-500 employees. The job opening is for 25 applicants. 
They are looking to recruit CRE agents in gaining marketing share in the San Francisco Bay Area, Los Angeles and greater Los Angeles regions. As their entry-level agent, you'll be responsible for engaging commercial property owners and buyers to help the team.  
You may deal with different types of real estate such as multi-family, office, retail, triple net, and development site sales to tenant and landlord leasing representation. 
Job sample #2
Another job opening I'm reading now is also posted on LinkedIn. It is a CRE brokerage firm in the Greater Atlanta Area. They specialize in commercial sales, retail project leasing, and medical office leasing. Currently, they are looking for 22 experienced commercial agents in expanding these lines of businesses.
Although their scale is smaller than the previous one, their support is outstanding. You'll have support from their marketing coordinator, research/analyst, and IT help desk. They will provide you with cloud access laptop, CRM system customized for commercial real estate, memberships such as ICSC, ULI, REGA, ACBR, CREW, ALG, CCIM, and DocuSign, which is the e-signing app. You'll also have access to private offices on glass, impressive conference rooms, cafe, and free covered parking.
Not only that, top-producing agents may qualify for partner title down the road. But of course, if the firm is investing so much resources in you, you should prepare to bring in some serious sales volume to justify their cost.
Do commercial real estate agents work weekends?
Yes, sometimes, commercial real estate agents do work on weekends. However, the chance may not be as high as in the residential line, where families can only visit a property during non-office hours. Since your clients are businesspeople, most activities are conducted during business days.
On a separate note, according to NAR's 2018 commercial report, about 65% to 77% of commercial salespersons or leasing specialists are working over 40+ hours per week. Therefore, prepare to put extra effort into building the CRE career.
What does it Take to be a Commercial Real Estate Agent?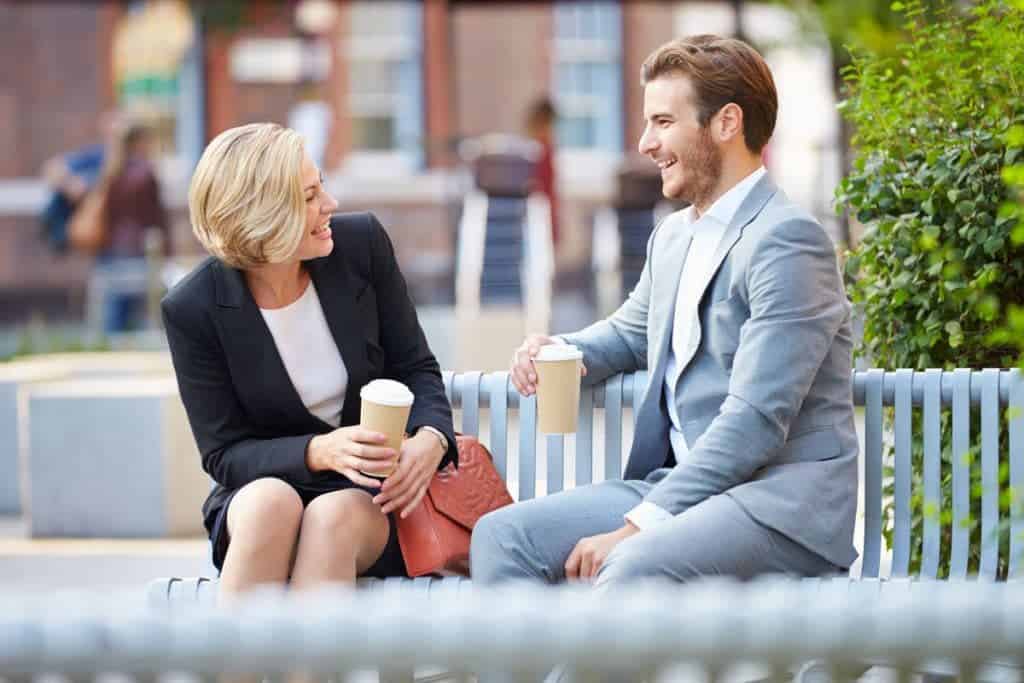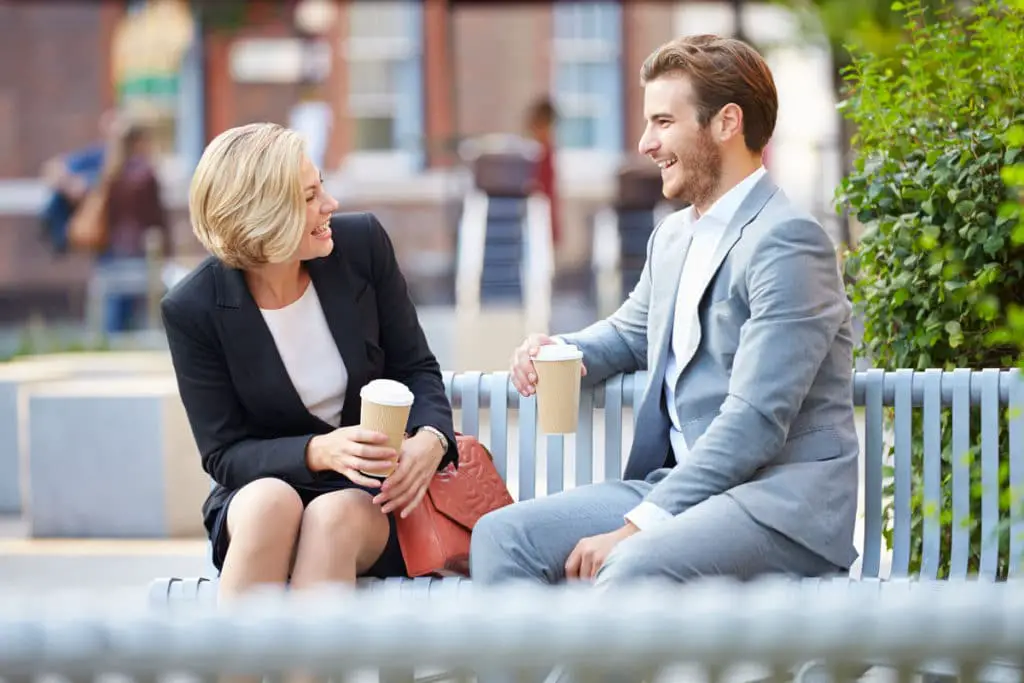 In this session, I'm not going to talk about the license requirement. (We will go over that later in this guide). Rather, I would like to focus on the character traits that essential to this profession. To be honest, being a real estate agent may not be for everyone. The dropping rate is quite high for salespersons who are within the first three years of business. Therefore, I think it is important to prepare you mentally ahead of time.
1) Be disciplined
Most CRE agents are not salaried-employees. They have a contract with a real estate brokerage, then would work according to their own schedule. This freedom in setting your work hours could be a double-sided sword. If you are a disciplined entrepreneur, then you could enjoy the flexibility while bringing in lucrative revenue.
On the other hand, I've met many agents who slept in late, rarely look for new prospects, and have minimal contact with their clients. They are merely hanging their real estate license and have zero activity or production for months. If you can only get things done when being supervised by someone, then this may not be the business for you.
[bctt tweet="CRE Agent Career Tip: If you are willing to put in the effort to train yourself being more disciplined, you should start by developing a constructive morning routine"]
2) Stay motivated
As a commercial real estate agent, you will only get paid when you close a deal. It could take years to develop a solid client base. Therefore, at the early stage of the career, you might not generate much business revenue. 
Furthermore, if you have been in a sales position before, you'll understand that you need to handle rejections constantly. The situation is even more challenging when you are working with clients who are jumpy and indecisive. This type of clients always reminds me of one of Katy Perry's songs. 
"You're hot then you're cold / You're yes then you're no / You're in then you're out / You're up then you're down."

Quote from Katy Perry's Hot N Cold.  
Yes, some clients change their mind just like changes clothes. Although as you gain more experience, you can filter out some unwanted customers. There are still times that cannot be completely eliminated. Therefore, staying motivated and manage your sense of disappointment is a key attribute to long-term success. 
[bctt tweet="CRE Agent Career Tip: Find a good mentor who helps you to focus on the growth, and not on the negativity of the business."]
3) Be active
A vital way to generate revenue is by taking massive actions of business activities. You could be prospecting, sending out emails to potential clients, networking, or showing properties to business professionals. As you experience what works or doesn't in your business, you could focus on doing the tasks that could move the needle. Eventually, you should have a system of steps in operating your CRE practice.  
Some people may concern about their introvert characteristics. They do not know what to say when meeting new people. However, based on my personal interaction with different real estate salesperson. The most successful ones do not spend too much time talking about random topics. Although they do greet clients politely and make them feel welcome, the majority of the conversation is still surrounding the real estate.
You do not necessarily need to be a talkative person, but you do need a passion for sharing your real estate knowledge with your clients.
4) Work with integrity
Yes, this is such an obvious thing to do. But many people merely put this as a slogan rather than living out it. There are many temptations in the business. Imagine if you haven't closed a sale for months. Now there is a lucrative deal in front of you. However, you found out that there is something wrong with the subject property. Will you let your buyer client know about it?
[bctt tweet="CRE Agent Career Tip: Keep in mind there's no right way to do the wrong thing."]
It is your responsibility to let your clients know the pros and cons of different scenarios. Then they could make their own informed decision. Even though you may not close a deal this time, you'll actually be rewarded by doing the right thing.
[Read: 30 Mind-Blowing Tips for Successful Real Estate Agents]
How Much do Commercial Real Estate Agents Make?
According to the NAR 2018 member profile report, the 2017 median gross income for commercial real estate agent who focuses in sales was $153,000.
On the other hand, for CRE agents who focus on the leasing side of the business, their 2017 median gross income was $134,100.
How do commercial real estate agents get paid?
CRE agents are generally paid in the form of commission when a deal is successfully closed. It could be from a sale or lease of a property. The commission is paid by the seller or property owner who is leasing out the unit. Although there isn't a standard commission rate, according to an article from Southgate Realty, it usually ranges between 4% to 8%.
So how do you calculate the commission on commercial real estate sale?
To give you an example, suppose the sale price of a commercial property is $600,000, and the negotiated commission rate is 5%. Then the commission will be $30,000. 
This will be shared between the listing agent and the buyer's agent. Assume this is a 50/50 split, then each side will receive $15,000. 
However, most brokerages will take a cut from the paycheque since they have been providing support to you. If your splitting grade is 70%, then your take-home pay will be $10,500.  
What about the commission on leasing a commercial property?
The calculation is similar as a sale, but it will be based on the lease value of the full terms layout in the contract. For instance, suppose the annual rent is $30,000, and it is for 5-years period. Then the total lease value will be ($30,000 X 5)= $150,000, which the commission calculation will be based upon. In some cases, CRE agents will receive half at lease signing and the remaining half upon tenant occupancy.
Do CRE agents receive renewal commission on a lease?
It really depends on what you and your clients agree on initially in the contract. I talked to several agents. They said they do not charge any additional commission if the landlord and the tenants are handling the renewal themselves.
If the clients need the agent's involvement to re-negotiate the terms and conditions of the leasing contract, then they would charge a commission to compensate for their work. Although the renewal commission would depend on the amount of work involved, it would mostly be less than the amount you received when the original lease contract was set up.
Do Commercial Real Estate Agents Make More than Residential?
Yes, CRE agents make more than residential sales agents on average. According to the Bureau of Labor Statistics (May 2018), the annual average salary of real estate agents is $61,720, which is significantly lower than the CRE income figures mentioned above. 
[Read: Real Estate Agent Salary Guide – What Makes a 6 Figures Earner?]
Is Commercial Real Estate Agent a Good Career? – Response from Actual CRE Agents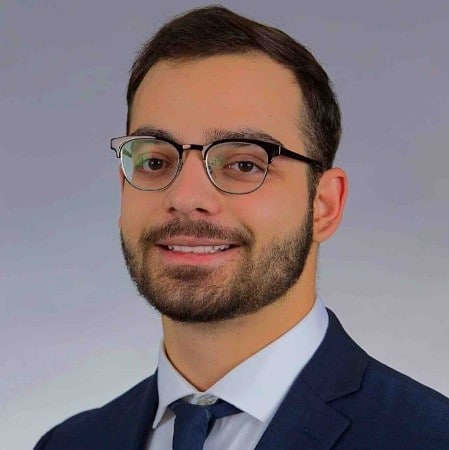 "As a CRE agent I work with all clients on the landlord, tenant, seller and buyer sides. I help these clients find space or lease/sell space/buildings. I try to focus mostly on office properties with an emphasis on sales rather than leasing. It has been about 2.5 years since I stared at NAI Bergman.
I stared at NAI Bergman while earning my Bachelors of Real Estate at the University of Cincinnati. I was a sophomore and earned my real estate license while still in school. For my first year, I shadowed and assisted other brokers in my office and towards graduation of my Bachelors I started working full time as an agent myself.
It is a great career for me because I am passionate about real estate. It is rewarding helping people and companies with their needs. That being said it is a very hard field to get into and stay in. If you're not passionate, committed and patient, you will not stay long.
I think the biggest one – Network! If you do not know anyone, you will not do any deals. This is a relationship business, and with that comes being patience, being committed and consistent. You need to be able to do all of these. "
Gueorgui Chikov. Commercial Real Estate Agent at NAI Bergman
Want to connect with more real estate professionals? Here's a list of real estate professional groups on our resource page.
What is the Demographic of CRE agents?
According to the NAR's 2018 Commercial Member Profile, for those who focus on the CRE sales aspect of the business, 
37% work at a 2-5 agent firm, 
60% work at a brokerage with more residential agents
71% are male, and the median age is 61 years old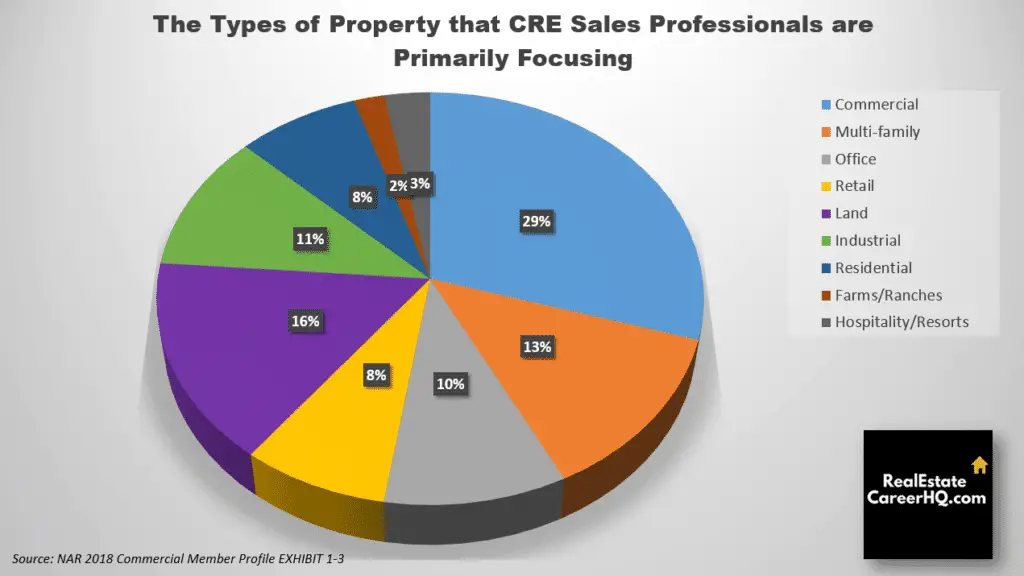 On the other hand, for those who focus on the CRE leasing aspect of the business, 
30% work at a 2-5 agent firm, 
50% work at a brokerage with commercial agents only
65% are male, and the median age is 57 years old
"Members that worked in SALES primarily sold commercial, land, and multi-family properties. Members working in LEASING focused on retail, office, and industrial space."

Quote from NAR's 2018 Commercial Member Profile
How do I Become a Commercial Real Estate Agent?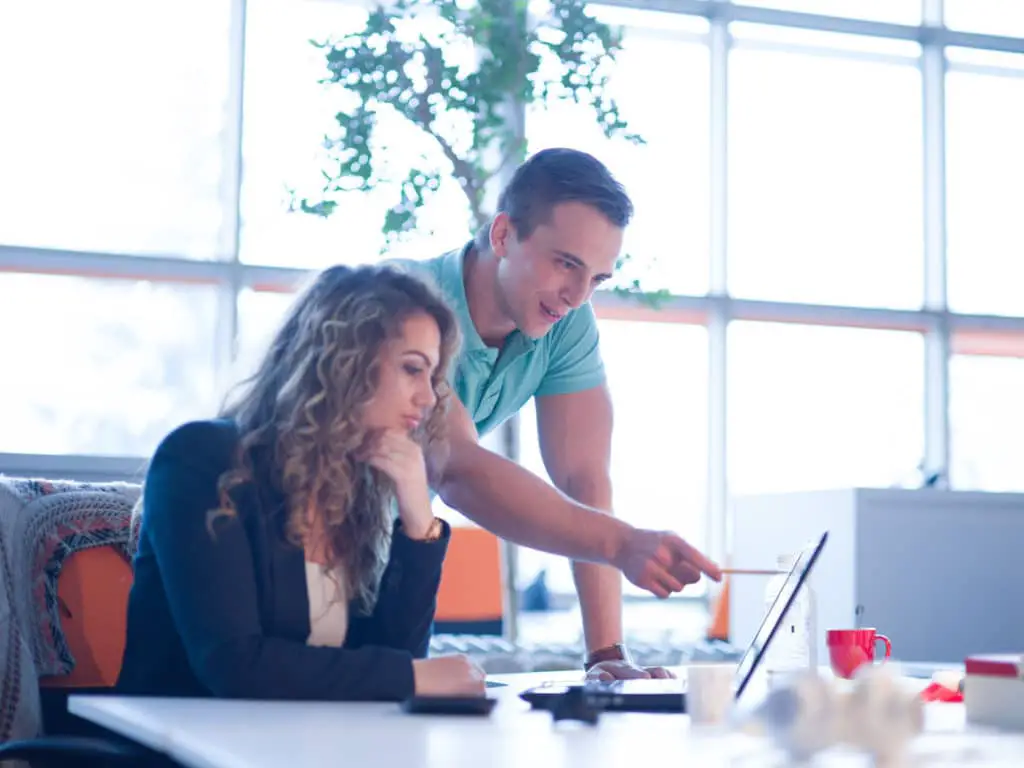 Good job! If you are reading this far down the post, I'm pretty sure you have some interest in becoming a CRE agent. Although the licensing requirement varies among different states, they usually need you to complete the following five steps.
Step 1: Meet the standard requirement
Most states require you to be at least 18 years old, have a valid Social Security number and a high school diploma. You also need to be a U.S citizen or lawfully admitted alien.
Step 2: Complete the pre-licensing education
The courses are to equip you with real estate knowledge so that you will be competent in servicing clients. Usually, the topics would include: 
real estate law
types of interest and ownership 
legal descriptions
titles, liens, taxes, encumbrances
listing advertising
appraisal, finance, closings, 
professional code of ethics.
The required number of real estate courses does vary a lot between different states. For example, you need to complete 180 hours of pre-licensing classes to get a salesperson license in Texas, but only 40 hours is required if you do so in Michigan. 
Make sure to take the courses from an approved education provider.
When choosing a real estate school, I prefer one where you could take the courses online. This way, you could study at your own pace whenever and wherever. The CE Shop is a trustworthy real estate education provider. You may click here to see whether they offer pre-licensing course in your state. (**)
Step 3: Pass the salesperson exam
It is to test your knowledge of what you learned in the pre-licensing courses. Most exams consist of two portions, which is the National portion and the State portion. The required passing score is about 70% to 75%, and you'll be given 3 to 4 hours to complete it.
It is typically administered by either Pearson Vue or PSI. To write the exam, you'll first have to register with them and pay the exam fee.
Here's a Real Estate Study Hacks in helping you to pass the exam on the first try.
Step 4: Register at the State Regulatory Board
Once you pass the exam, you need to complete the license application to the real estate regulatory board. Most of them have an online portal where you could submit through their website. You will also need to provide your exam result, license fee, electronic fingerprint, and other required documents.
The electronic fingerprint is for conducting a background check on you. It needs to be done with an approved vendor. There will be a separate fee for that.
Step 5: Find a real estate brokerage
Although you now have a real estate license, all your business still needs to go through a real estate broker. This brokerage firm will be providing you with support and resources to operate your real estate practice. They are also the one sponsoring your license.
But don't rush into working for just any broker. Since you are looking into commercial real estate niche, it is vital to find a company who are also specializing in this area. If you are at the beginning stage of the career, finding a good mentor is crucial. A thoughtful and experienced trainer could teach you a repeatable and systematic process in running your business profitably.
The best to learn is to learn from the best. RealTrend.com has a list of the top 500 producing brokerages. However, some of them are residential firms, so you'll do some research and see which one is focusing on CRE.
To help you easily navigate the info, I break down the list of brokerage firms by different states. You may click here for the state licensing article and view the corresponding list.
My Final Thoughts
After talking to numerous CRE agents and spending days into researching for this guide, I firmly believe this is a profession worth considering. The residential properties market is such a crowded place, whereas CRE could be the blue-sea in growing your real estate business. 
So we just covered what it takes to be a CRE agent, the earning potential, license requirement. I hope you'll find this guide useful. 
If you want to learn more about the agent & broker profession, please click here in continue reading through our other blog posts. 
Related Questions
1) Do you need a degree to be a commercial real estate agent?
No, most states do not require you to have a college or university degree in becoming a commercial real estate agent. However, if you have a Bachelor degree in real estate, some regulatory boards may allow you to waive the pre-licensing education requirement. 
Furthermore, if you want to upgrade into a broker license in the future, then keep in mind that some states would require you to have a degree. 
2) Can a residential real estate agent sell commercial property?
Yes, a residential real estate agent can also sell a commercial property. In fact, CRE or residential agents are both holding the same license. The regulatory board does not issue a different license based on the property type you work with.
But make sure to equip with adequate CRE knowledge so that you can service your clients properly. The best is to work with a brokerage who specializes in commercial properties so that they could provide the right support and resources that your business needs.
3) How long does it take to get a commercial real estate license?
It usually takes a few months to get a commercial real estate license. However, it depends on how much time you devote to studying.
For instance, suppose you are going for a CRE agent license in Florida, you'll need to complete the 63 hours of prelicensing courses. If you are spending two hours per day studying, then it would take about one month to complete the courses. Assume you need another month to prepare the exam, then you should be able to get the license in two months.
You should consider choosing an online education provider. This way, you may access the course details 24/7 wherever and whenever at your convenience.
Remember to check out our resources page. We include educational details which could help you in getting the real estate license.
Disclaimer: The information in this post is for general information only, and not intend to provide any advice. They are subjected to change any notice, and not guaranteed to be error-free. For full and exact details, please contact your real estate broker/ the regulatory commission in your state/ or the associated company and organization.
Reference: