(**) Disclosure: This post may contain affiliate links, meaning our company, JCHQ Publishing will get a commission if you decide to make a purchase through the links, but at no additional cost to you.
To pass a real estate exam, you should complete the pre-licensing courses, work on multiple exam preps and achieve the required passing score.
If you are reading this article, you probably are looking for some directions on how to pass a real estate exam. Studying could be boring and stressful for many people. You might just want to get over it so that you could start your real estate career.
Beside knowing ALL the details in the textbook, what can you do to increase your chance in passing the exam on the first attempt? How do you cope with the stress about the test?
I will discuss some practical strategies in preparing for the real estate exam. But first, let's go over the exam content so you'll know what to expect.
What is Covered in the Real Estate Exam?
Although the exams could be slightly different among states, they mostly fall into the similar format below. The real estate exam typically would consist of two portions which are the National portion and the State portion.
To give you an example, below are some info of the Pennsylvania real estate exam.
Exam Summary
| Examination Portion | # of Items | Time Allowed | Minimum Passing Score |
| --- | --- | --- | --- |
| Salesperson-National | 80 (80 points) | 120 minutes | 60 |
| Salesperson- State | 30 (30 points) | 60 minutes | 23 |
National Portion Exams Content Outline
| Exam Content | Weighting (Salesperson) |
| --- | --- |
| Property ownership | 8% |
| Land use controls and regulations | 5% |
| Valuation and market analysis | 7% |
| Financing | 10% |
| General principles of agency | 13% |
| Property disclosures | 6% |
| Contracts | 17% |
| Leasing and Property Management | 3% |
| Transfer of Title | 8% |
| Practice of real estate | 13% |
| Real estate calculations | 10% |
You could sort the table by their weighting. When you're studying, you should spend more time going over the topics that have a higher weighting on the exam.
State Portion Exams Content Outline
Real Estate Commission (Salesperson 3 items; Broker 3 items)
Licensure (Salesperson 6 items; Broker 8 items)
Regulation of Conduct of Licensees (Salesperson 21 items; Broker 29 items)
Read Over the Candidate Information Bulletin
The real estate exam usually are administered by either the PSI or AMP. They would have a Candidate Information Bulletin for each state. It contains helpful details about the test. For example, the weighting for each topic, exam outline, what you need to bring to the exam room.
Go to our licensing requirement page, then select the state you are in. I typically would include a link of the Candidate Information Bulletin at the reference section, which is at the bottom of the post.
Begin with a Studying Friendly Environment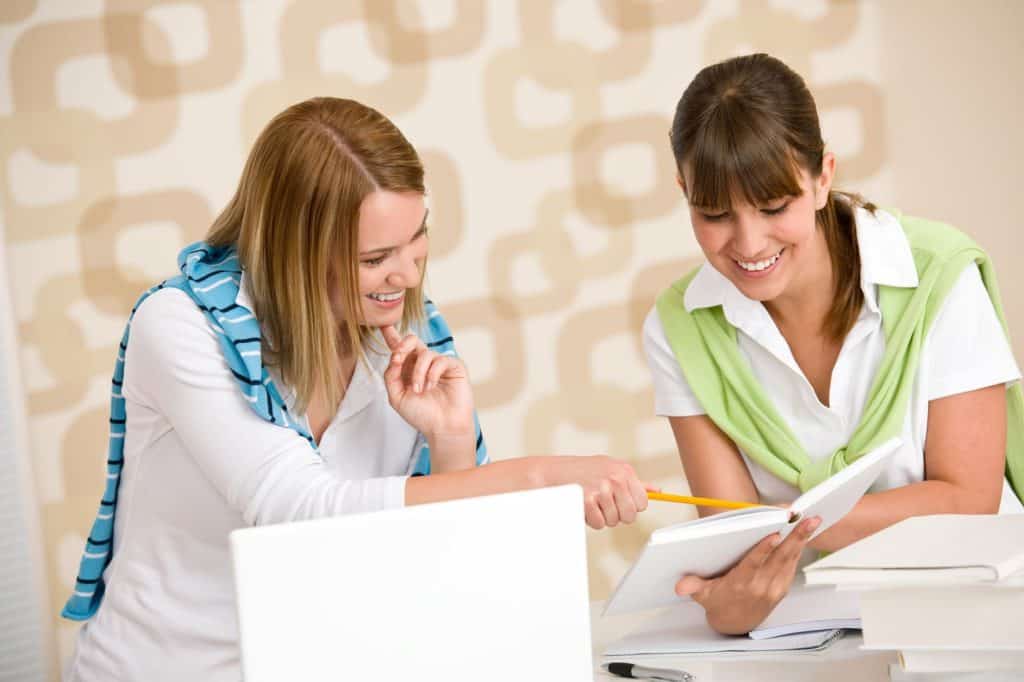 Free of Distraction from Surrounding
If you were going to study at home, allocate a nice and quiet area where you would be free from distraction. Tidy up your desk, as people tend to lose their focus easily when they are in a cluttered room.
If you find it difficult to study at home, then consider doing so at a local library or coffee shop.
Some people like listening to music while studying. Not only this can bring them into the studying mood, but wearing a headset also allows them to cutoff distraction from other people.
However, some students ended up wasting a lot of time searching for music. So just be cautious about that.
Free of Distraction from Social Media
If you are reading this article, chances are you are not the kind of person who would read a huge textbook to prepare for the real estate exam. Your course materials, exam prep, and others are most likely in your laptop or tablet.
However, as much as we want to deny it, many of us have the temptation to browse through on social media constantly. If this happens to you too, you could consider using tools such as Cold Turkey or FocusMe to block off these distractions.
4 Effective Steps to Prepare for the Real Estate Exam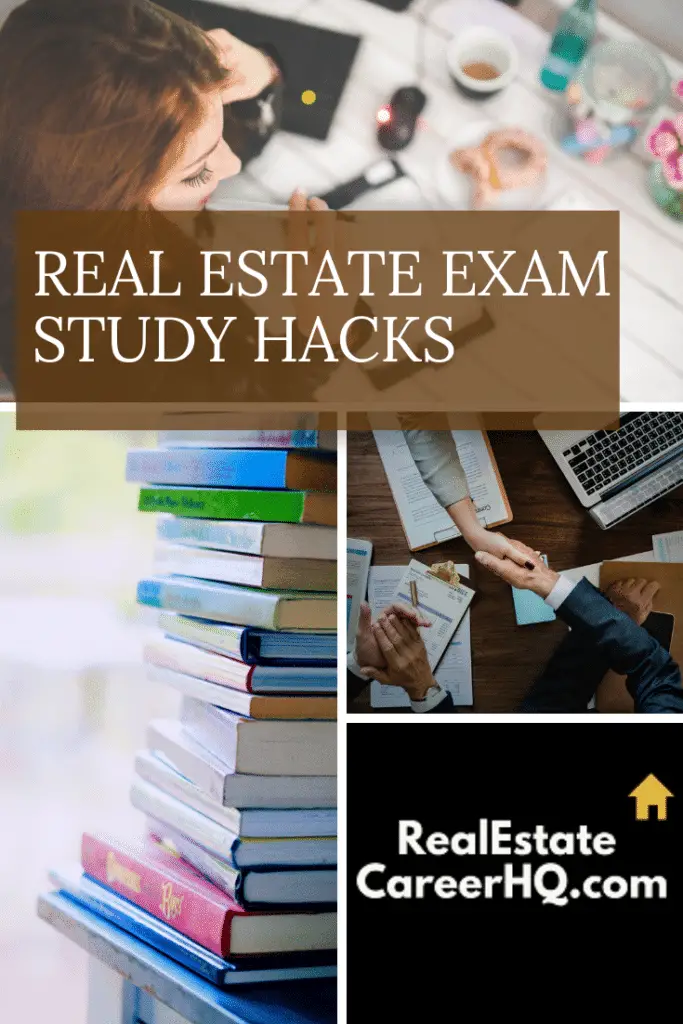 As Warren Buffet once said, "an idiot with a plan can beat a genius without a plan." To pass the real estate exam, you need to have a study plan in place.
However, there are so many materials to be covered. It is nearly impossible to know them all. You need to focus on what is important and allocate your time accordingly.
Step 1: Complete the Pre-licensing Course
This is one of the licensing requirement to obtain a real estate license. By taking the courses, you would gain some understanding of the real estate industry. But make sure to take the classes with a Board Approved school. Check out this resource page for the online real estate school that I like.
Step 2: Try One Set of Exam Prep Questions
Doing practice questions is one of the most critical steps for passing a real estate exam. It provides you with practical examples of the type of questions you could expect in the test.
Don't worry if you get many incorrect answers at this point. This is just a preliminary test to see how well you know the material. But highlight all the questions you got wrong.
PrepAgent is an exam prep that I highly recommend. Many students were able to pass the real estate exam after doing their practice questions. Over 97% of users provided a 5 out of 5 stars rating to them on Facebook. Click here to check out their package options. (**)
(**) Disclosure: This is an affiliate link. I do get compensated if you make a purchase. However, there is no extra cost to you.)
Step 3: Read Over the Course Materials
Now you should aware which are the topics that you are unfamiliar with. Go back to the course materials and review that specific session.
Step 4: Continue with Other Exam Prep Questions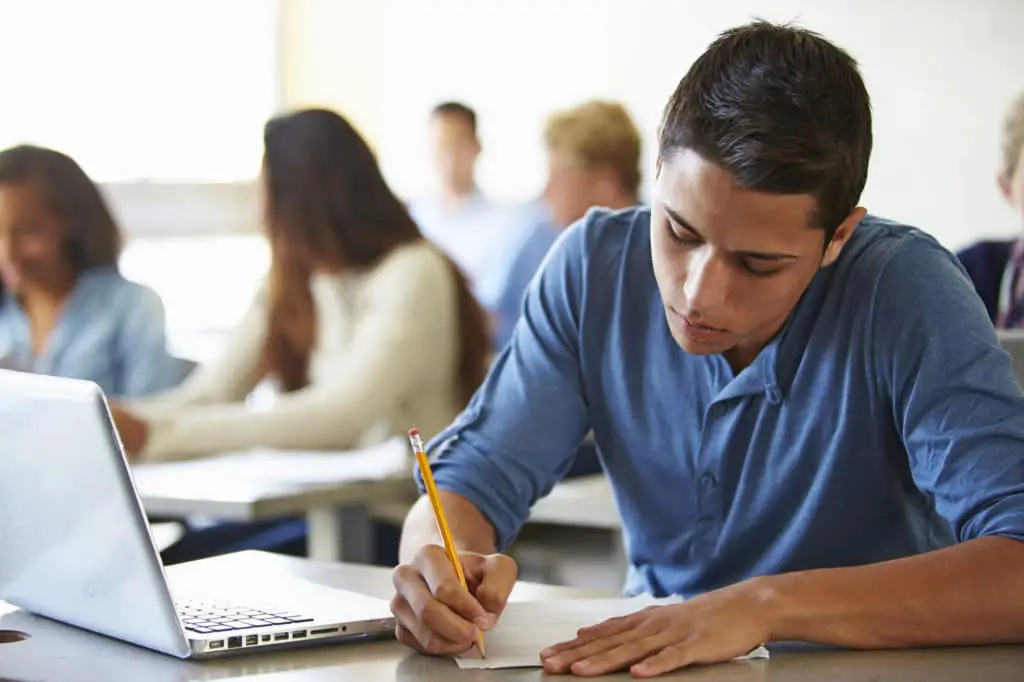 You should repeat the process for every set of exam prep questions. Consider getting practice questions from two distinct exam prep providers, as this could give you a more thorough type of exam questions.
RealEstateExpress.com and PrepAgent both provide helpful exam prep materials. You could find out more info at our resource page.
You should aim to score at least 15% above the required passing mark for each exam prep. The reason is you could be nervous when entering the exam room, so that extra 15% would be a good buffer room to offset the discount on your performance.
Put the Study Materials into Real Life Perspective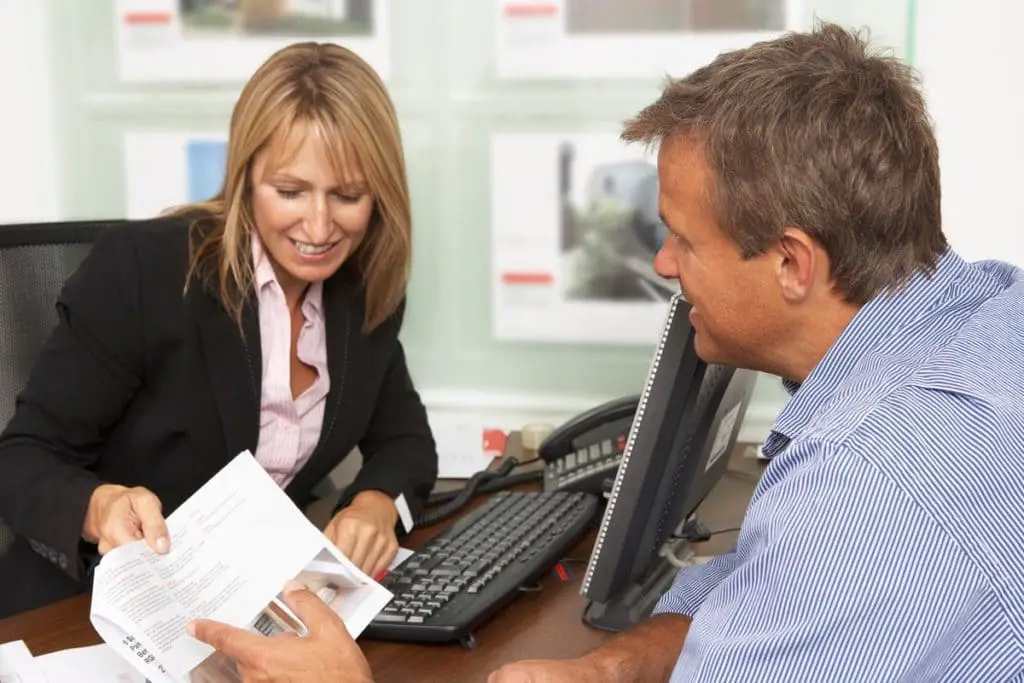 Studying for the sack of passing the real estate exam could be dreadful. Remember a specific question would be tested because it could actually be applied in your real estate practice in the future.
When you study, imagine it is your client who is asking the questions. You cannot just drift away from the subject or pretend you know the answer when you don't. A critical factor in building a long-term trusted relationship depends on how knowledgable you can demonstrate to your client.
If there is a real estate brokerage that you'll be working with, then talk to your colleagues or mentor and find out how these questions could be applied in their daily work.
11 Essential Tips for the Real Estate Exam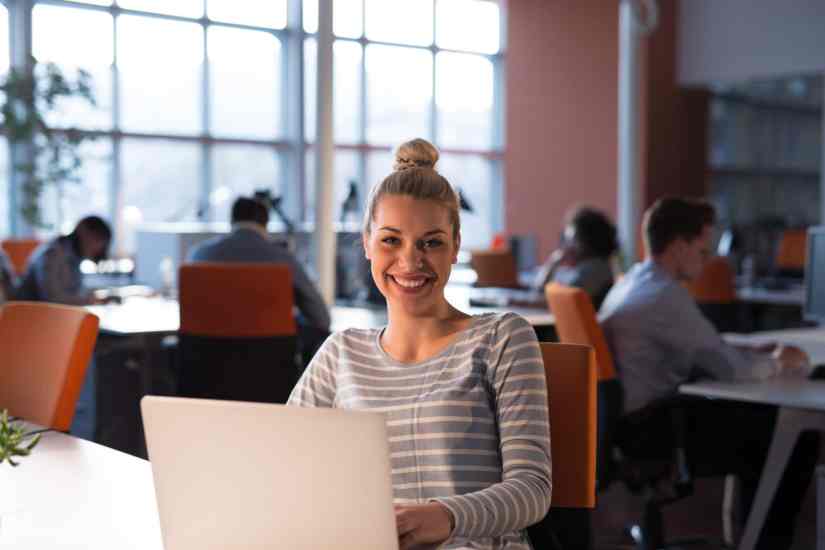 Bring IDs to the testing center. Most would require two pieces of government-issued ID, while at least one needs to have your photo.
Bring a calculator, but make sure it is a model permitted by the testing administer.
Check the exam location on Google Map ahead of time.
Fill up the gas tank of your car.
Find out the parking location.
Have a good sleep the night before the real estate exam.
Don't go to the exam room with an empty stomach. It does take lots of energy to work on the questions. If the testing center permits, considering bringing an energy bar and a bottle of warm water.
Dress in layers for different temperature conditions within the exam room.
Work on the questions that you are confident with first, then come back to the others later.
Don't change your selected answers. Studies are showing that first attempted answers have higher chance to be correct.
Guess the answers if you must, and never leave it blank.
How to Cope with Stress in Writing the Exam?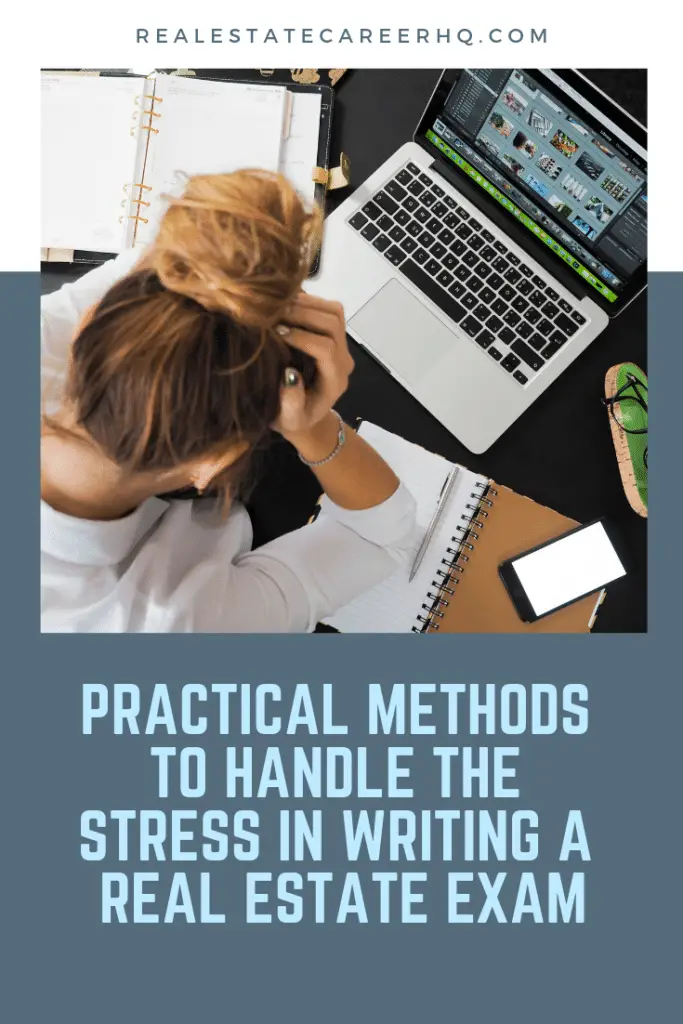 Stress-Free Studying
If you were to eat a hamburger, it's rare that you could finish it all in one bite. Instead, you would eat it bite by bite. The same rationale goes for studying.
Don't cram up studying all the materials the day before the exam. The closer to the exam date, the more nervous you'll get. It's challenging to input any information to your mind under this tension.
You should plan ahead of how much study time you'll need. Break down the course material into small chunks. Then focus on just 1 to 2 topics every day.
Also, mark it down in your calendar and do a time block for your study time.
Stress-Free Travelling to the Testing Center
As discussed in the essential tips earlier, you should prepare everything in advance before the day of the exam. (i.e., Google map, parking, IDs, calculator).
If you are concern that there would be things you forget to bring, make a checklist and go over them one-by-one.
On the day of the exam, leave your house at least 45 minutes as it needs to be. This could be a reasonable buffer for any unexpected delay. (i.e., subway delay, traffic jam, trouble finding a parking spot.)
Stress-Free Arriving at the Testing Center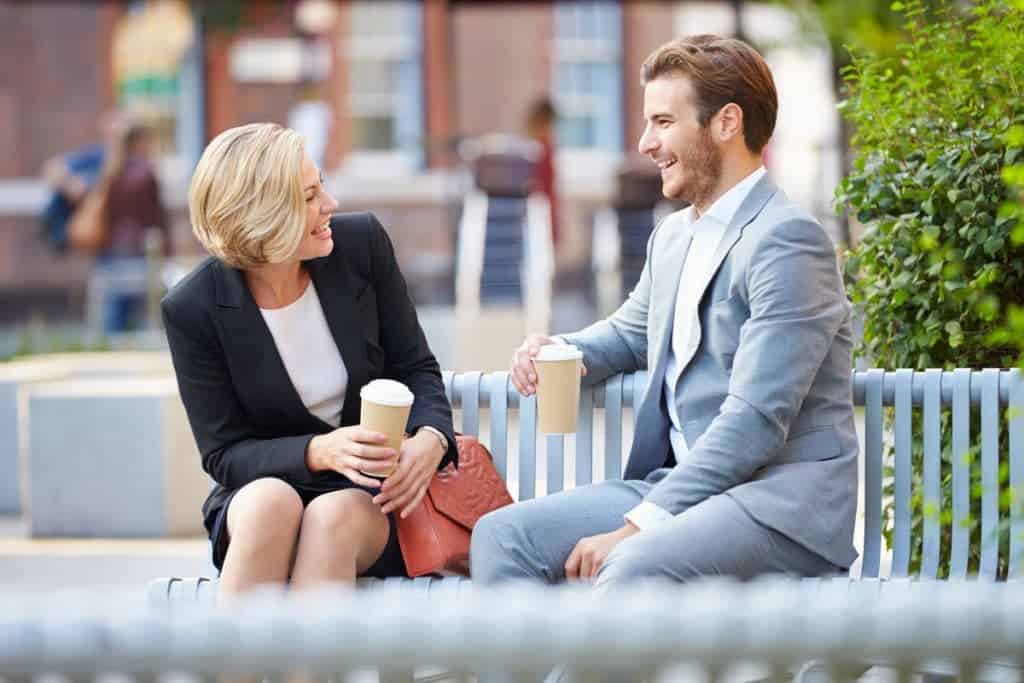 Now that you have arrived at the testing center, ideally, you should have plenty of time before going into the exam room.
You should use this time to relax. (i.e., grab a coffee, use the washroom, listening to music.) You probably would see other students are busy going through the study materials but do not join them.
This will only make you more nervous. The worse it making you confused with the things that you already know. Remember you have already prepared well for the exam, (even you might not agree), but this so-called last minute effort would not do you any good.
Stress-Free Writing the Exam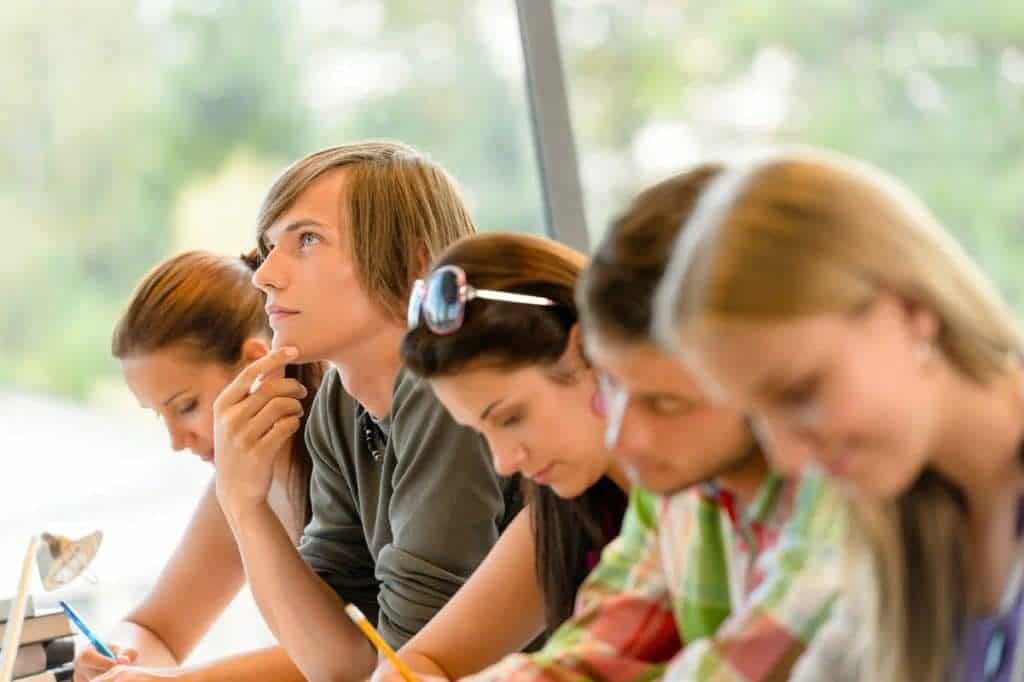 Once you start writing the exam, begin by answering the questions that you know. This would build you up with more confident throughout the exam. Remember you are not alone. If you don't know a particular question, chances are some other students in the room do not know too.
Come back to those questions later. If you really cannot recall what should be the right answer, then take an educated guess.
At this stage, don't think about what if you pass or fail. Your job for the day is to demonstrate what you have learned so far — nothing more and nothing less.
If other students finished the exam earlier than you, that's okay. It is not an Olympic swimming contest, and you are not racing against each other.
Some students are very confident in their answers, so they decide to leave early. However, some others could be completely clueless about the exam questions, so that they just randomly picked the answers. Since it is just pure luck, there's no point for them in staying for the entire exam period.
As for you, just mind your own business. Focus on working on your questions. Then you'll be fine.
Conclusion
If you follow the above steps, then you should be fine in passing the real estate exam. Rather than studying all the materials in the heavy and dull textbooks, you need to find out first what type of questions or subjects would most likely be tested in an exam. Out of all the preparation, we believe working on exam preps would be the most helpful.
Don't scare yourself by thinking it is difficult to pass the test. Look at your local newspaper and magazines, and see how many real estate agents are there. If they can all pass the exam, why can't you?
It's okay to be nervous, but just don't exaggerate into a panic. Even if it comes to the worst scenario, which is to retake the exam, it is still not the end of the world. Yes, you need to repay the exam fee. But this would be a minimal cost, just one real estate deal should be a lot more than enough to cover it.
We talked to many real estate agents. Some very successful one also took more than one trial to pass the exam. They have outstanding people skills and business knowledge, but writing exams are just not their strength.
But keep in mind, it is not their exam mark which determines their success in the real estate career, but their persistence in overcoming the obstacles to get to where they want to be.
Looking to succeed in the real estate industry? Subscribe to our exclusive email list today and gain access to expertly curated real estate guides from industry leaders, as well as discounted CE courses and the latest industry updates. From marketing strategies to virtual staging techniques, our handpicked resources cover everything you need to know to stay ahead of the game. Click here for more details!
(**) Affiliate Disclosure: Please note that some of the links above are affiliate links, and at no additional cost to you. Our company, JCHQ Publishing will earn a commission if you decide to make a purchase after clicking on the link. Please understand that we include them based on our experience or the research on these companies or products, and we recommend them because they are helpful and useful, not because of the small commissions we make if you decide to buy something through the links. Please do not spend any money on these products unless you feel you need them or that they will help you achieve your goals.
Disclaimer: The information in this post is for general information only, and not intend to provide any advice. They are subjected to change any notice, and not guaranteed to be error-free. For full and exact details, please contact the regulatory commission in your state or the associated organization.