(**) Disclosure: This post may contain affiliate links, meaning our company, JCHQ Publishing will get a commission if you decide to make a purchase through the links, but at no additional cost to you.
A real estate appraiser will look at the interior and exterior of a property, such as bedrooms, living room, dining area, basement, kitchen, yard, and landscaping. They will assess the structure, overall condition, materials used, and functionality of a home. In short, appraisers will look at any items that may affect a property's value.
But do real estate appraisers really pay attention to every detail about a property? For example, do appraisers look under the sink? the closet? garage? Although inspecting these items might sound uncommon, I do see that many people are looking for answers to these questions.
Therefore, I spent days researching this topic and read through some of the contents of the Handbook 4000.1. (Well, I definitely did not read through the entire booklet since it has 1009 pages! I only read the topics that are relevant to this post.)
I also connected with several industry participants and included their views in this post.
But before we start, I want to give a brief disclaimer. This post is merely for general information only and not intended to provide any advice or appraisal training. I'm only sharing what I had researched. The information is subjected to change without notice and not guaranteed to be error-free. You should always follow the State Laws and appraisal best practices.
Taking high-quality appraisal courses allows you to keep up with the best practices and remain competitive in the industry. When choosing a real estate school to complete the CE requirement, selecting one with an excellent reputation is important. McKissock is a trustworthy real estate education provider. You may click here to see the appraisal courses offer in your state. (**) 
A poll on what appraisers will do when inspecting a property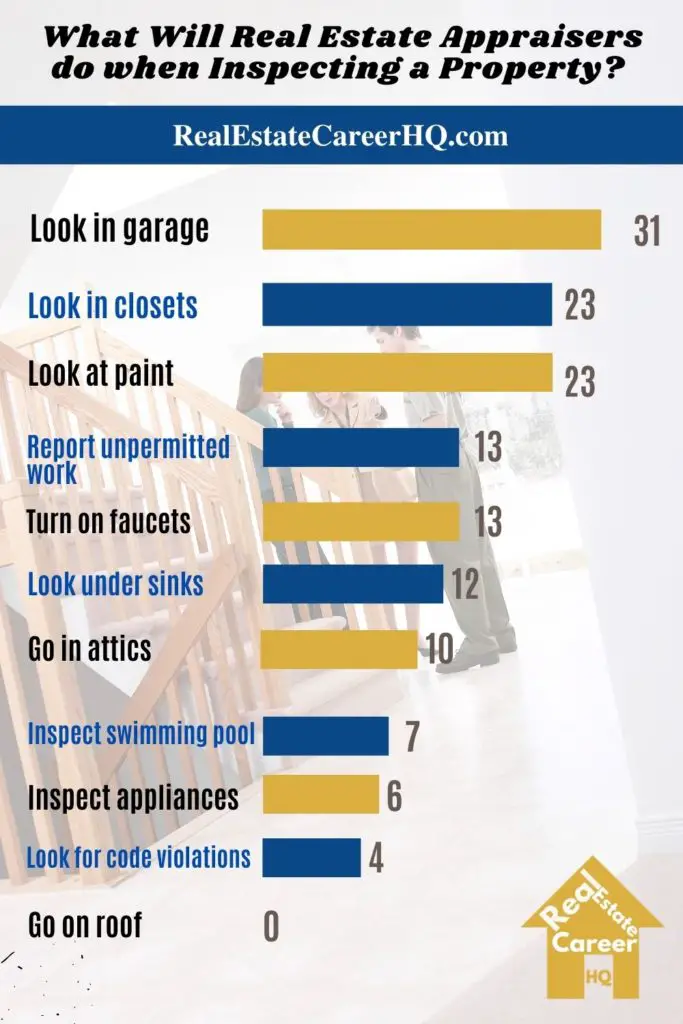 I created a poll on social media asking appraisers what they will do when inspecting a property and received 142 votes. (Some of the votes could be from the same person because I asked them to choose all options that are applicable.)
After I created this infographic, there are 3 more votes from appraisers that they would use the bathroom in the subject property.
Do appraisers look under sinks?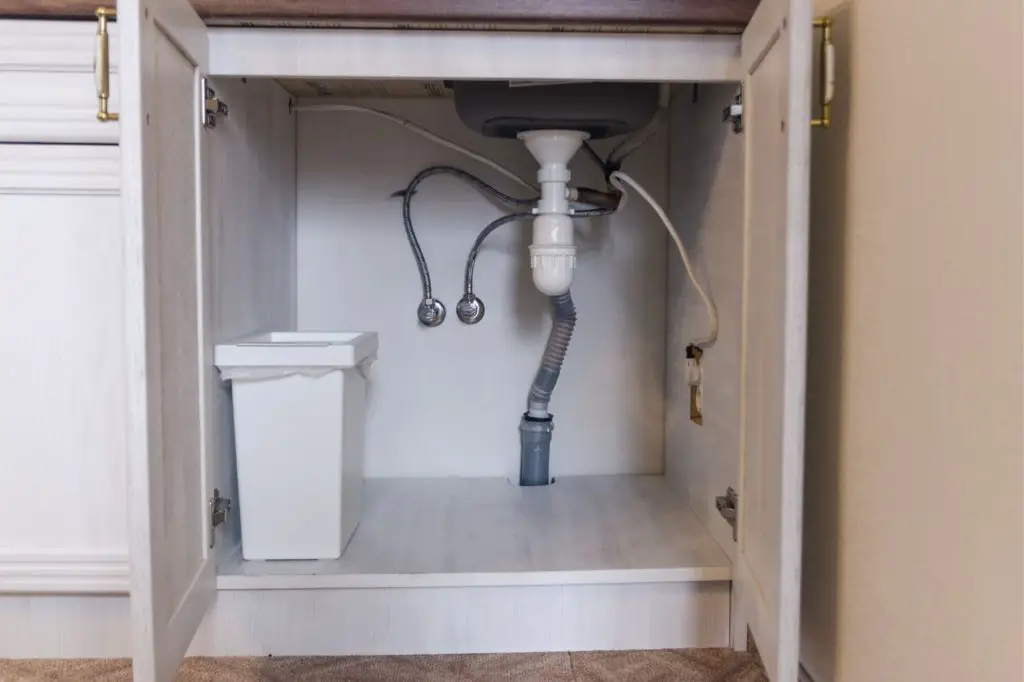 Real estate appraisers will look under sinks. A typical appraisal form for lending may ask whether there is disposal. Therefore, appraisers will look under the kitchen sink and take a picture.
Furthermore, when working on appraisal for HUD/FHA/VA, appraisers are required to check for leaks or structural damage under fixtures.
For example, Ryan Lundquist, Certified Residential Real Estate Appraiser serving the Greater Sacramento Region, wrote a blog post called, "The reason why I look under kitchen sinks."
He always sees the space under the kitchen sink to be dark, cluttered, and even dank. Although he would not report them as mold (since he's not a mold specialist), he would disclose it as an "unknown blackish substance" under the kitchen sink and recommend further inspection by a qualified professional.
He also included a standard disclaimer about reserving the right to change the appraised value in light of new information.
Will an appraiser report unpermitted work?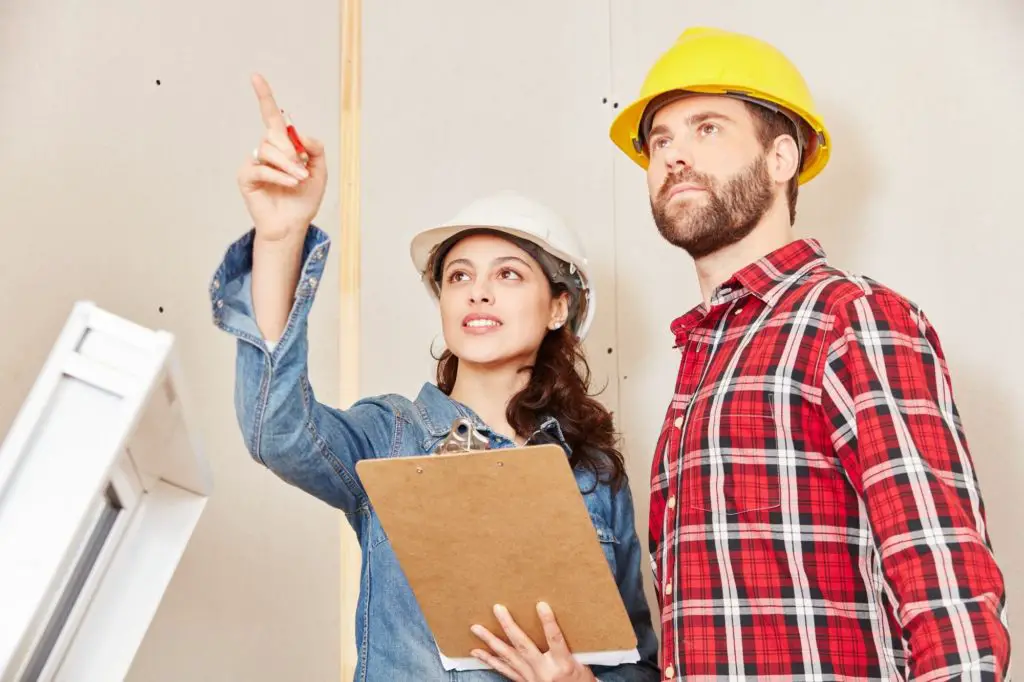 An appraiser will report unpermitted work. But whether that could increase or decrease the property value is subjected to many factors.
Ryan Lundquist has another blog post called "What do appraisers do when there are no permits on an addition?" He explains that the quality of the unpermitted addition could play a huge factor in whether the buyer would pay more or less. For example, does it complement the rest of the house? Does it have a permanent heat source? Also, is this a minor addition like a covered patio? Or is the addition makes up a significant house of the house?
Some lenders are more concerned about the marketability of the unpermitted work, so they would ask appraisers not to include those areas as square footage. Some would even decline the loan application completely whenever this is non-permitted addition.
Do appraisers turn on faucets?
In theory, appraisers would flush toilets, turn on all faucets and ensure that both hot and cold water are working. Also, the water pressure must be adequate for the house.
But practically speaking, I connected with several real estate appraisers, and they do not prefer to turn on the valve themselves. One appraiser shared with me once he twisted the valve under the house, water was spraying all over the kitchen. It turned out that when the sellers took the fridge and didn't tie off the tubing to the ice maker. So the appraiser ended up mopping the floor and clean up the mess.
Due to the potential liability issue, some appraisers show hesitation in turning on the valve themselves and prefer the home owner or agent to do so.
In our litigious society, appraisers are increasingly vulnerable to many kinds of liability. Although liability cannot be eliminated entirely, it can be managed. Here's a CE course on how to manage appraiser liability. (**) Be sure to check it out!
Do appraisers look at roofs?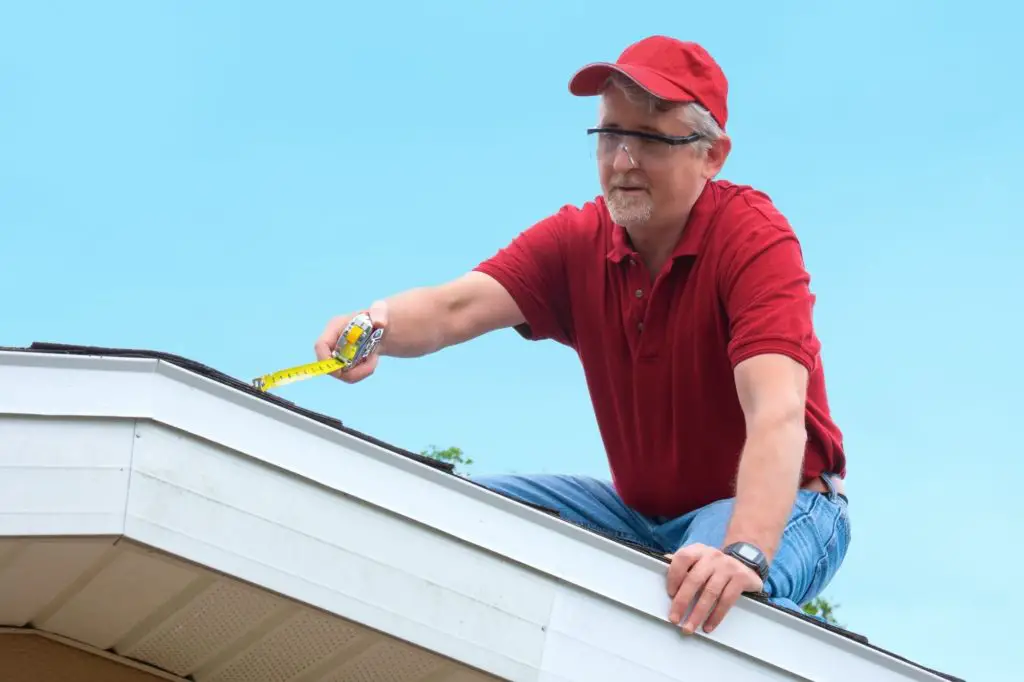 Appraisers will put the roofs into the valuation model. Many mortgage lenders expect appraisers to bring to their attention if the roof has a physical life of less than two years. The appraiser would need to report if the roof covering does not prevent the entrance of moisture.
Having said that, most real estate appraisers that I've talked to do not go on roofs. They will try to see whatever they can from the ground. Sometimes, they may be able to spot comp shingles that are curling or missing. They may look at other elements of the house in forming a general conclusion as to the condition of the roof.
Appraisers will also obtain the roof information from the real estate agent, homeowner, and MLS. A lot of helpful info can be gathered from the listing history of a property.
However, there are some exceptions for appraisers going on to the roof. I talked to a CG appraiser in Ohio. He handles the commercial, and insurance diminution claims, including roofing failure claims. He would go on roofs for many projects, but only when they are flat and have a stair or permanent ladder access.
According to the Handbook 4001.1, if the appraiser cannot view the roof, they must explain why it is unobservable. Then they are required to report the assessment results of the underside of the roof, the attic, and the ceilings.
But if there is any concern, appraiser may recommend a roof inspection which is qualified to express an opinion on the roof's condition.
Do appraisers look in closets?
Appraisers do look in closets to count the square footage of the area. But what is in your wardrobe has no impact on the appraised value.
From the same logic, an appraiser will have no reason to look in the cabinets because they do not need to open them to measure living space. Well, unless there are obvious signs of disrepair, broken hinges, infestation.
Do appraisers look in a garage?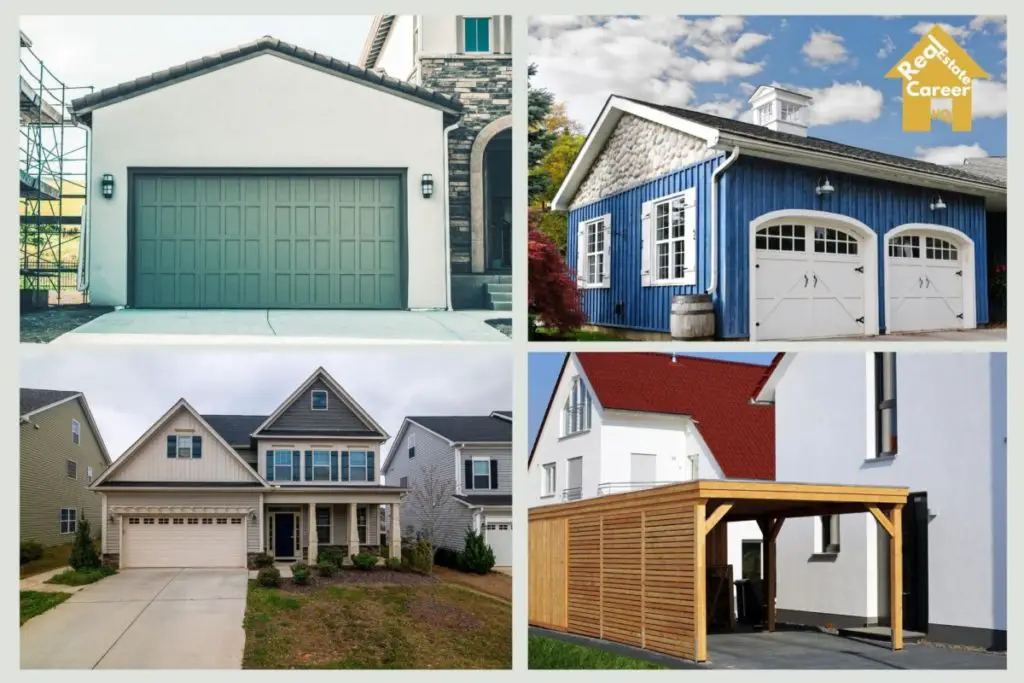 Appraisers will look at a garage. A few months ago, I talked to Jamie Owen, a Certified Residential Real Estate Appraiser in Brecksville, Ohio. 
He shared that having a garage almost always increases the market value of a home. The value increase depends on several factors, such as the market area, size of the garage, and the quality of construction. The only time that could have a negative influence is when the garage's condition is sub-par.
Here is a post I wrote on the different types of garages. You can also find Jamie's view on how it can affect a property's value. 
Do appraisers look at appliances?
Appraisers will look at appliances such as refrigerators, ranges/ovens, dishwashers, disposals, microwaves, and washers/dryers.
"The Appraiser must note all appliances that remain and contribute to the Market Value"

Quote from FHA Single Family Housing Policy Handbook.
Furthermore, if there is an FTV Property Inspection, the Mortgagee is required to empty and wipe clean the interior of all refrigerators and freezers. Also, the exterior clothes dryer vents and similar openings must be secured to prevent the entry of pests.
Do appraisers look at attics?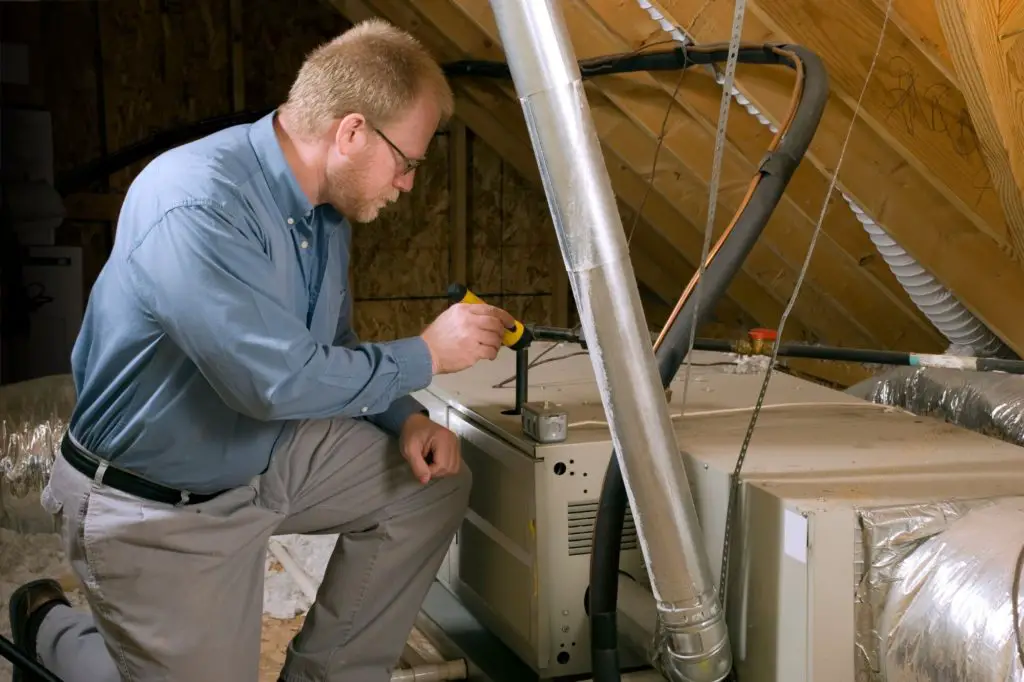 Appraisers must observe the interiors of attic spaces. They need to report whether there is any deficient condition (i.e., a water-stained ceiling, lack of ventilation, or smell of mold) and render the appraisal subject to inspection and repairs if necessary.
But in many instances, there could be limited access to the attic. So observation by only having the head and shoulders in the attic would be good enough.
However, if there is no way to inspect the attic, appraisers do not need to cut open walls, ceilings, or floors. They can make a note of the lack of accessibility to the area in the appraisal report or complete the appraisal subject to inspection by a qualified third party.
Do appraisers look at a swimming pool?
Appraisers will look at a swimming pool. According to the HouseLogic study, a pool may increase a property sale price by 7 percent, at most. They could be more desirable in warm climate areas such as Florida or Hawaii. 
If the property is in a higher-end neighborhood and most of the neighbors have pools, not having one might make the home hard to sell.
Under the guidelines in Handbook 4000.1, appraisers must report readily observable defects in a non-covered pool that would render the pool inoperable or unusable. 
Also, appraisers can only provide a full Contributory Value if the swimming pool is operational. The appraisal needs to specify whether the pool has unstable sides or structural issues that need to be repaired. 
In some instances, it may require to be permanently filled in accordance with local guidelines, and the surrounding land may need to be re-graded. 
If the appraiser cannot determine whether the pool is working, (i.e., it has been winterized.), then the appraisal must include the extraordinary assumption that the pool and its equipment can be restored to full operating condition at normal costs.
Will appraisers look at paint?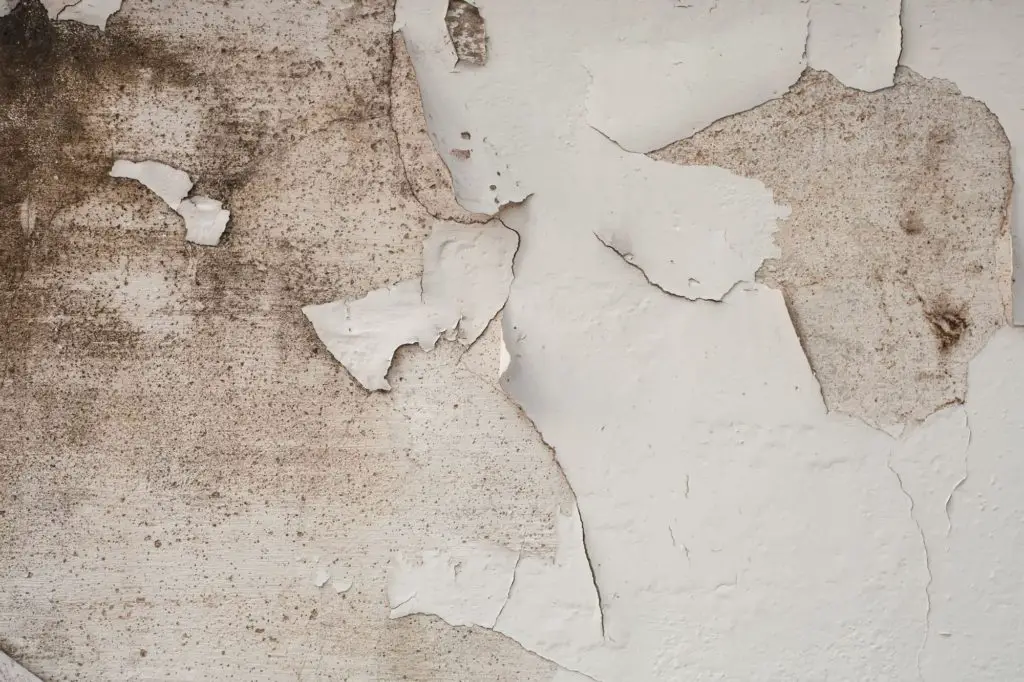 Real estate appraisers do not pay attention to the paint color of walls. They are trained to look beyond the decorative or staging design in determining the fair value of the property.
However, if it is an FHA appraisal and the house was built prior to 1978, the appraiser will have to scrape and paint areas where the paint is chipping and peeling.
I did some digging on it. It seems that there had been a problem with lead paint poisoning for some houses built before 1978. According to the Environmental Protection Agency (EPA) and the Department of Housing and Urban Development (HUD), sellers, landlords, and their agents will be responsible for providing this information to the buyer or renter before sale or lease.
Do appraisers look for code violations?
Appraisers will look at code violations especially if it is related to a health and safety issue. They are required to contact the lender for further instructions before completing the appraisal.
"FHA guidelines require that a site be rejected if the property being appraised is subject to hazards, environmental contaminants, noxious odors, offensive sights or excessive noises to the point of endangering the physical improvements or affecting the livability of the property, its marketability, or the health and safety of its occupants.

Rejection may also be appropriate if the future economic life of the property is shortened by obvious and compelling pressure to a higher use, making a long-term mortgage impractical."

APPENDIX D: VALUATION PROTOCOL
The lender may require an inspection or reject the property. For those conditions that cannot be repaired (i.e., site factors), the appraised value is based upon the existing conditions.
What do Appraisers Look for? Valuable Insights from Jamie Owen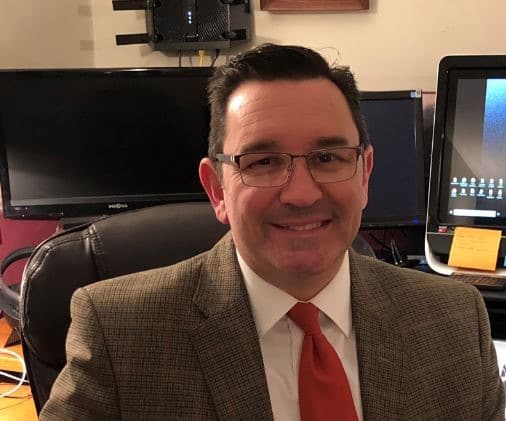 In order to have a better understanding of the appraisal process, I consulted Jamie Owen. He is a Certified Residential Real Estate Appraiser in Ohio with decades of experience in the appraisal industry. I'm confident that we can all learn a great deal from his expertise.
(On a separate note, if you want to know Jamie's journey in becoming a real estate appraiser, you must check out this exclusive interview.)
There are so many items in a house. How do you determine what to check for when inspecting a property for an appraisal assignment?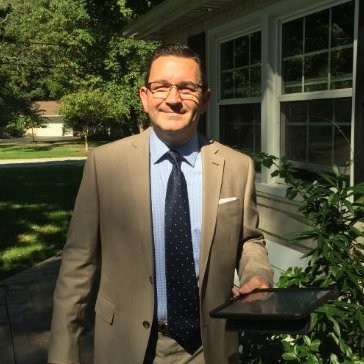 Jamie: "When it comes to the inspection, typically, we appraisers will view each room of the house, including the basement. We are not home inspectors, so what we are looking for are readily observable that would affect the safety, soundness, or sanitary condition of the home.
For instance, a drained pool without a cover could be considered a safety issue. Or exposed wiring could be an issue. We will consider the flow of the home. Is there any type of functional issue? Do you have to go through one bedroom to get to the other? That could have an impact on market value.
In addition to repairs. we also look for things that have both a positive and negative impact on market value. Upgrades, quality, finishes and things like that. If the appraisal inspection is for FHA, there are additional things that we must do as part of our inspection.
For instance, we must make a head and shoulders view of the attic and crawl space, if there is an attic or crawl space. Remember, we are looking for things that are readily observable as we walk through the home. If there is an issue that is not easy to see, we may not catch it. "  
Do you have a standard appraisal checklist for inspecting a property? Or does each appraisal assignment have a different requirement?
Jamie: "For most appraisals, I don't use a checklist anymore. Some appraisers do. For FHA inspections, there is a list of additional things appraisers must do. We must turn on the furnace and a/c (if weather permits turning on the a/c). We must turn on the sink faucets to ensure they dispense hot water, and to make sure that they are not leaking.  
We must make sure that windows are operational in the bedrooms. The attic and crawl space must have proper ventilation, along with other specific requirements. We must measure the distance from the septic system to the well and then to the leach bed, as well as the well to the property line. There are a lot of additional things that FHA requires."
Have you encountered any cases which require checking for something unconventional in an appraisal?
Jamie: "I have encountered situations that would call for an inspection from a qualified professional. For instance, if there is a mold-like growth in a home, we may have to call for it to be tested to make sure it is not toxic mold. We are not qualified to make that determination.
Sometimes cracks in the foundation need to be inspected by a qualified professional to make sure that they are not structural and/or in need of repair.  Sometimes strange electrical situations that may call for a qualified professional to inspection.
The same is true for roofs. A roof may appear to have a leak, or some other adverse situation. In that case we would call for a qualified professional to inspect it."
Have there been lots of changes to the appraisal requirement?
Jamie: "With regards to changes in scope of work when it comes to inspections, I really don't believe that there have been any major changes since I started appraising in 1998. The inspection process is straight forward. FHA has made a few changes to what they require. However, for the most part, things have remained generally the same with regards to inspections, at least in my experience."
Disclaimer: The information in this post is for general information only, and not intend to provide any advice. They are subjected to change without any notice, and not guaranteed to be error-free. Some of the posts on this site may contain views and opinions from individual not related to JCHQ Publishing. They do not reflect our view or position.
(**) Affiliate Disclosure: Please note that some of the links above are affiliate links, and at no additional cost to you. Our company, JCHQ Publishing will earn a commission if you decide to make a purchase after clicking on the link. Please understand that we include them based on our experience or the research on these companies or products, and we recommend them because they are helpful and useful, not because of the small commissions we make if you decide to buy something through the links. Please do not spend any money on these products unless you feel you need them or that they will help you achieve your goals.
Reference:
Sacramento Appraisal Blog
U.S Department of Housing and Urban Development
HouseLogic – Do Swimming Pools Add Value to Homes (source)
United States Environmental Protection Agency
Safety Culture – FHA Appraisal Checklist (Health & Safety) (source)