(**) Disclosure: This post may contain affiliate links, meaning our company, JCHQ Publishing will get a commission if you decide to make a purchase through the links, but at no additional cost to you.
I have written many articles about the real estate appraiser career. Some are about the earning potential, the pros and cons of this profession, and whether one should enter the appraisal field. However, most of the content is based on the research I have done. Wouldn't it be nice if you could know what do actual industry participants have to say about this career?
Therefore, I interviewed a number of real estate appraisers, where they shared their valuable experience and insight about this career path. You could also find helpful tips and ideas if you are planning to become a property appraiser.
Is real estate appraiser a good career? Yes, a real estate appraiser is a good career if you enjoy researching, inspecting properties, and doing analytic works.
Without further ado, let's dive in the pool of wisdom from these industry experts.
The first step to begin in this career is to complete the appraisal education requirement. McKissock has years of experience in providing high-quality appraisal courses. Here's the link to their online classes. (**)
"Appraisal was a good fit for me because it afforded me the flexibility I needed when raising 3 children."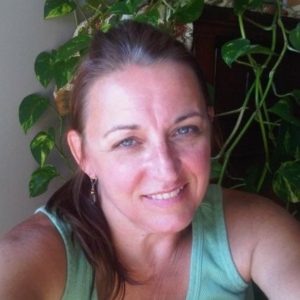 "I am a Certified Residential RE Appraiser in Florida since 2012 and held a Certification in my town and state – Chicago, Illinois prior to moving to Florida. All single family property types, 1-4 multi family valuations, raw land, new construction from plans and specs, expert witness, forensic reviewer and appraisal review, consulting, litigation I.e. divorce, disputes etc.
I have always been an independent contractor and began appraising in 1989 prior to regulation and licensing. Appraisal was a good fit for me because it afforded me the flexibility I needed when raising 3 children.
Luckily I had an opportunity to work as a fee appraiser for one of the most regarded appraisal firms in Chicago, Appraisal Research Counselors. I could not have done it without flexibility of time.
I highly recommend appraising. You typically get out what you put into it. The best advice I can give is do not compromise your integrity and succumb to pressure. Be honest and report exactly what you see.
There was a time when I would receive calls for appraisals with a targeted value. I always turned those orders down. I could not in good conscience play that game and believe my honesty and integrity sustained me in what was a very competitive industry.
I also recommend the Appraisal Institute, its courses and to seek an SRA designation or MAI if a commercial appraiser. The more you know, the better Appraiser you will be. Keep learning. It's a dynamic industry and ever changing. Know USPAP inside and out!"
June Marie Ackley, Florida Certified Residential Real Estate Appraiser at JMA Appraisals
[Here are two articles about the SRA and MAI if you want to know more about these appraiser designations.]
"Where there's a will, there's a way!"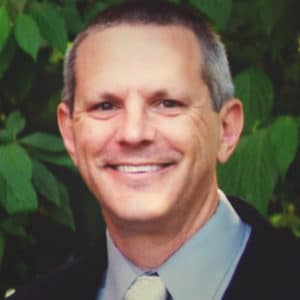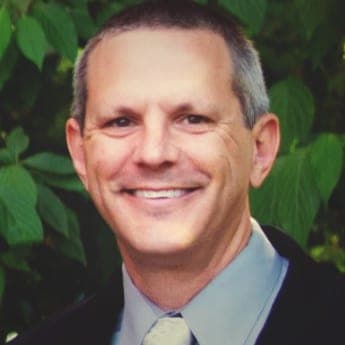 "I'm a residential real estate appraiser. I work for lenders, banks, mortgage companies which is about 50% of my work. The other 50% is from attorneys for litigation, divorces, estate tax planning, and relocation companies. 
I have been appraising real estate for over 23 years and licensed for 20. Real estate appraising is a great career. Lots of flexibility, set your own hours, get to work from home but be outside as well. It's a stressful job at times and a lot of hours including weekends, but overall, a good career.
It's extremely difficult to become an appraiser nowadays. They've made it a little bit easier over the last year by relaxing some of the licensing requirements, but it takes 3 to 5 years of school/training with very little pay to become licensed. However, if someone is really motivated and driven, they can do it. Where there's a will, there's a way! "
Eric VanderWaal, Residential Real Estate Appraiser at VanderWaal Appraisal Group, LLC
"It's a great fit for me because I get paid to see houses and explore versus being stuck in a cubicle"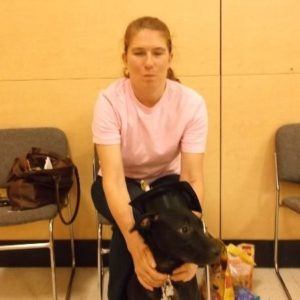 "It has its rewarding aspects and challenges. It's a great fit for me because I get paid to see houses and explore versus being stuck in a cubicle. Further, I love the intellectual challenge and flexible schedule. In that same vein though, only the flexible survive.
Business ebbs and flows with the market, you can't please everybody, and it takes just as much discipline to pick an ending to your work day as it does to start it.
This is what I'm saying about being a residential appraiser. What I will experience when I advance to the general appraiser realm is yet to be seen and spoken of."
Tracy Simpson, Certified Residential Real Estate Appraiser at at Simpson Real Estate Appraisals LLC.
"The more you learn, the more you will enjoy being an appraiser."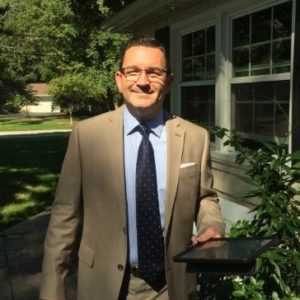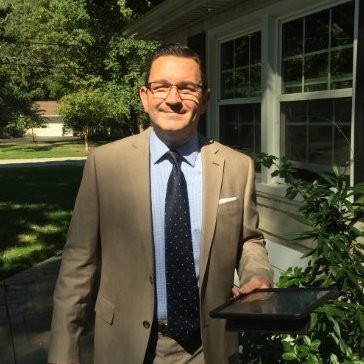 "I am a Certified Residential Appraiser. I run my own firm. I specialize in appraising luxury homes. Agricultural appraising is not really in my wheelhouse of expertise. I do a lot of direct lender work as well as some work for attorneys, real estate agents and homeowners.
"While I have yet to testify, mainly because things usually settle before it gets to that point, I am happy to provide expert witness testimony. I have been an appraiser for 21 years, if you include my two year apprenticeship.
I do think real estate appraising is a good profession. While things are changing, frankly, that has always been the case. This profession has enabled me to care for my family financially, and to be able to have the flexibility, schedule wise, to do also pursue other activities I enjoy.
Think positively. Stay clear of working with and associating with appraisers that hate what they do. Find an appraiser to apprentice with that enjoys what they do. Chances are, they have a good skill-set for appraising. Continue to take classes above and beyond just the minimum state requirements. The more you learn, the more you will enjoy being an appraiser.
Also, embrace tech tools that will make your work easier, like laser measuring devices, tablets or smart phone and take advantage of the awesome appraisal software that is out there that can make things much easier. One last thing, don't be afraid to reach out to other appraisers if you need help. Most of us are happy to help answers a fellow appraiser or trainee may have."
Jamie Owen, Certified Residential Real Estate Appraiser at Aspen Appraisal Services
(Here's an exclusive interview with Jamie Owen. Be sure to check it out!)
"We need to be able to adapt and observe changes."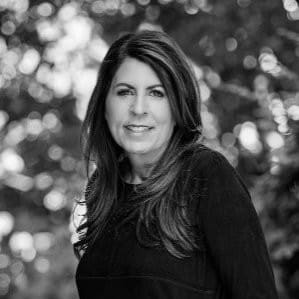 "I am a certified residential appraiser. We do single-family and 1-4 units complexes. I am considered an expert witness within the San Mateo County Court system and have been running my own appraisal company for 28 years.
I have been appraising for 37 years all within the San Francisco Bay Area. This has been an amazing career for me and I highly recommended it to anyone trying to get into the business.
As with every industry, technology does threaten to replace our human touch, so we need to be able to adapt and observe changes. Advise… do your homework, i.e. education requirements, licensing requirements, what are you going to need to get into this business and what can you offer your potential trainer/coach/employer?"
Nancy Dierx, Real Estate Appraisal Professionals – dierx.com
"Only credible appraiser with diverse experiences will survive and be successful"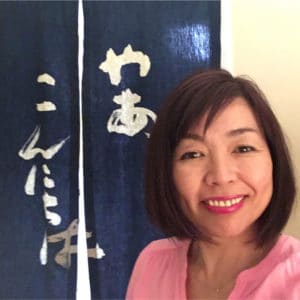 " I am currently working as a Valuation Specialist/Appraisal Reviewer at Citadel Servicing Corporations in Irvine, CA. I have been a real estate appraiser since 2007.
It has been a great career for me. However, we are facing multiple challenges, and only credible appraiser with diverse experiences will survive and be successful. In other words, just pulling comps won't give you next gig that pays sufficiently.
The fact the many of the AMC is taking more than 50% of appraisal fees nationwide, and 1004P is rolling in and will be a somewhat accessible format, People should reassess and project future income as an appraiser. And, must calculate all the expenses required to keep an appraisal license ( Continuing educations, E&O Ins. fees, and other costs.)"
Mariko Yamabe, Real Estate Appraiser (marikoyamabe.com/)
Here are some helpful tips in starting a real estate appraisal business
" Seek out a person who is willing to share their knowledge and train you."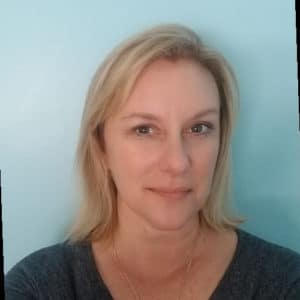 "I am a residential certified appraiser. I work for a company and love it. There are many facets to running a business, I just wanted to focus on my appraisal work.
I have been certified for 2 years. However, I have been in the Real Estate Industry since 2002.
I love being an appraiser. There are so many benefits. The biggest benefit for me is the flexibility. I set my own appointments, which is priceless. Since I have older children, I can work on reports day or evening.
I love being able to help people understand the process, and answer questions in an unbiased manner. I understand the big picture of the process having dealt with the realtor side of it, this has enhanced my communication with all involved. Lastly, I enjoy the challenge of putting the report together and seeing the final result. Some assignments are like putting together a million piece puzzle together.
For someone who wants to become a real estate appraiser, seek out a person who is willing to share their knowledge and train you. Just because someone is the best appraiser, but not necessarily mean they are the best trainer.
I have worked for 3 companies (when I started reviewing, then training and then I landed here ), hand down the best company I have work for. Everyone is accessible, supportive and owners are very knowledgeable and willing to help on those tricky ones. I am very very fortune."
Anne Zielke, Certified Residential Real Estate Appraiser at Appraiz-it LLC
Not sure how to find a supervisory appraiser? Here's the article for you.
"Becoming a specialist in the industry is key"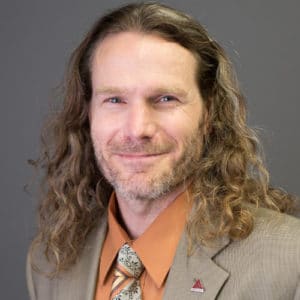 "Currently, I am a Principal Commercial Appraiser with the Hennepin County Assessor's office. My primary responsibilities are to value real property for tax petition purposes and provide expert witness testimony. 
Prior to joining the public service sector, I was an independent fee appraiser who owned a residential appraisal firm and was a partner in a commercial appraisal firm. I have been a real estate appraiser for 26 years.
The appraisal industry has amazing opportunities in both the public and private sectors.  The appraisal industry is especially well suited for entrepreneurs who wish to operate their own businesses. 
While I believe a human will always be involved in the valuation process, the demand for appraisers in certain market will likely fall over the next 10 to 15 years due to Artificial Intelligence. 
Becoming a specialist in the industry is key. If I were to do it all over again, I would avoid residential mortgage lending work. Don't get me wrong, it can be a great place to start, but some residential lenders tend to see appraisals as a commodity and seek the lowest fee, as opposed to the highest quality. 
I would focus on the commercial arena (which can include residential if that is the property type you enjoy) and more specifically litigation.  This area compels practitioners to become the very best they can be. Seek out the very best education and mentors. Consider pursuing advanced designations."   
Brett Hall, MAI, SRA, Principal Commercial Appraiser at Hennepin County
Check out these 7 profitable appraisal niches that many appraisers are missing out.
Feedback from other Real Estate Appraisers
I also contacted other property appraisers for their feedback. Some have shared their valuable view of the appraisal industry. However, they wish to remain anonymous, which I totally respect. Therefore, I will summarize their feedback in my own words below.
Anonymous Appraiser #1 – "Make the decision and be fully committed "
This input is from a Residential Real Estate Appraiser from California with 23 years of experience. He believes being a property appraiser is a good career. It is an occupation with decent pay and good work hours. In this profession, you make what you want to get out of it.
However, he expressed there is a lack of unity in the appraisal industry. Therefore, appraisers do not have a strong voice on how to conduct their practice. The decision really lays in the hands of the lawmakers.
The prosperity of the career is somewhat tied to the economic growth and interest rate. Furthermore, the presence of AMC has eaten up a significant portion of the appraisal fees.
If you want to become a real estate appraiser, his advice is to make the decision and be fully committed.
Anonymous Appraiser #2 – " I think the future is bright for commercial appraisers."
This comment is gathered from a Commercial Real Estate Appraiser in Ohio. He has over nine years of experience working as an appraiser. Unlike many others who started in the residential industry, he went directly in the commercial valuation.
He shared that experienced commercial real estate appraisers can work alone or work with individuals. When they do "work with" individuals, it's usually under a company's name. From my understanding of his saying, most appraisers are working along even when they are within the same firm.
As for trainees, he explained that they are required to work with a state-licensed appraiser. Different licensed appraisers have different training structures, but you would be working directly with a Certified appraiser in your state as a trainee. As you gain experience and trust from your mentor, you could work on more components within the appraisal individually. Then the mentor will do with a full review of your work.
He is confident that the future is bright for commercial appraisers. Although some people talk doom and gloom, the reality is the public still wants appraisals done by humans. He doesn't foresee that will be changed in the next 5-10 year time horizon.
The Bottom Line
As you could see, many people love their career as a real estate appraiser. Some enjoy the flexibility of the work schedule and control over the business activity. But just like any other career, being a property appraiser also comes with its own set of challenges.
Whether this profession is right for you would depend on your personality and expectation toward this career. If you enjoy researching, analyzing details, and inspecting different properties, then this could be a profession to consider.
Last, but not least, I want to say thank you to all the wonderful appraisers who provide their valuable feedback about this industry.
I hope you'll find this article useful and wish you all the best in the real estate career.
Related Questions
1) How to become a real estate appraiser?
To become a real estate appraiser, you need to complete the pre-licensing education, pass the appraisal exam, fulfill work experience by working alongside with a supervisory appraiser.
(Here's a complete guide on how to become a real estate appraiser. Make sure to check it out!)
2) Which real estate appraisal school should I choose?
You should consider an appraisal school with:
Extensive experience in providing appraisal education
An online platform which allows you to access the course content 24/7
Instructors with actual appraisal field experience
Have a tremendous number of positive reviews from students
[Read: Real Estate Appraiser Courses that Over 350,000 Students Love]
(**) Affiliate Disclosure: Please note that some of the links above are affiliate links, and at no additional cost to you. Our company, JCHQ Publishing will earn a commission if you decide to make a purchase after clicking on the link. Please understand that we include them based on our experience or the research on these companies or products, and we recommend them because they are helpful and useful, not because of the small commissions we make if you decide to buy something through the links. Please do not spend any money on these products unless you feel you need them or that they will help you achieve your goals.
Disclaimer: The information in this post is for general information only, and not intend to provide any advice. They are subjected to change without any notice, and not guaranteed to be error-free. Some of the posts on this site may contain views and opinions from individual not related to JCHQ Publishing. They do not necessarily reflect our view or position.