(**) Disclosure: This post may contain affiliate links, meaning our company, JCHQ Publishing will get a commission if you decide to make a purchase through the links, but at no additional cost to you.
As a notary loan signing agent, your role is to get documents from a loan company, then bring them to the right borrower in signing it. During the process, you need to verify the identity of the signer, and that all required signing spots would be completed. After you notarize the paperwork, you would send them back to the lender.  
Although your job is crucial to a real estate transaction, the signing job is not rocket science. But the key question is how much money can you make in this profession? After all, without a sustainable income, you just have a hobby rather than a business. 
How much do notary signing agents make? The average annual income of Notary Loan Signing Agents is $50,426. The earnings typically range between $30,000 and $61,000. Top earning loan signing agents are making over $91,000 per year.
To prepare for this guide, I have spent several days researching, reviewed tons of data and case studies. 
Here, you'll find the average income of notary loan signing agents in different states. What makes one earn more than others? Where do they obtain the loan signing business? Also, a real-life case study from a notary signing agent who is consistently making over $10,000/month. 
I hope this could give more insights into the notary loan signing profession.
Would you like to learn how to make $75 to $200 per signing appointment? You must check out the Loan Signing System from Mark Wills. (**) This is one of the best training programs for loan signing agents. Many students have achieved remarkable business success after taking this program.
The Average Income of Notary Signing Agents of Different States
| | Average Annual Income of Loan Signing Agent | Typical Income Range | Top Earners |
| --- | --- | --- | --- |
| California | $45,239 | $29,493 and $59,969 | $80,462 |
| Texas | $40,893 | $26,581 and $50,048 | $80,629 |
| Florida | $46,225 | $25,344 and $51,533 | $76,878 |
| New York | $49,815 | $32,905 and $66,908 | $99,814 |
| Pennsylvania | $47,270 | $28,122 and $57,181 | $85,303 |
| Illinois | $41,573 | $26,293 and $53,462 | $79,756 |
| Ohio | $47,962 | $27,999 and $56,931 | $84,930 |
| Georgia | $49,046 | $26,890 and $54,676 | $81,566 |
| North Carolina | $37,974 | $24,133 and $49,071 | $73,204 |
| Michigan | $41,709 | $26,456 and $53,794 | $80,251 |
| New Jersey | $50,410 | $28,641 and $58,237 | $86,878 |
| Virginia | $45,941 | $29,361 and $59,702 | $89,064 |
| Washington | $54,406 | $32,367 and $65,813 | $98,181 |
| Arizona | $50,842 | $27,874 and $56,677 | $84,551 |
| Massachusetts | $51,881 | $32,594 and $66,276 | $98,870 |
| Tennessee | $48,315 | $28,202 and $57,344 | $85,547 |
| Indiana | $50,517 | $27,695 and $56,314 | $84,009 |
| Missouri | $40,768 | $25,934 and $52,732 | $78,666 |
| Maryland | $47,347 | $30,207 and $61,422 | $91,629 |
| Wisconsin | $48,443 | $27,932 and $56,795 | $84,728 |
| Colorado | $44,460 | $28,184 and $57,308 | $85,493 |
| Minnesota | $48,212 | $28,294 and $57,532 | $85,827 |
| South Carolina | $44,563 | $28,320 and $57,585 | $85,905 |
| Alabama | $47,899 | $26,260 and $53,397 | $79,658 |
| Louisiana | $46,756 | $27,440 and $55,796 | $83,236 |
| Kentucky | $42,640 | $26,874 and $54,644 | $81,519 |
| Oregon | $46,002 | $28,226 and $57,393 | $85,619 |
| Oklahoma | $43,265 | $27,651 and $56,225 | $83,876 |
| Connecticut | $49,959 | $30,198 and $61,402 | $91,600 |
| Utah | $47,105 | $27,741 and $56,408 | $84,149 |
| Iowa | $46,650 | $27,158 and $55,221 | $82,379 |
| Nevada | $47,829 | $29,678 and $60,347 | $90,026 |
| Arkansas | $41,799 | $26,437 and $53,755 | $80,192 |
| Mississippi | $42,566 | $25,995 and $52,856 | $78,851 |
| Kansas | $45,424 | $27,754 and $56,433 | $84,187 |
| New Mexico | $46,061 | $26,523 and $54,931 | $80,455 |
| Nebraska | $46,551 | $29,751 and $60,495 | $90,247 |
| West Virginia | $43,303 | $28,606 and $58,165 | $86,772 |
| Idaho | $42,360 | $27,573 and $56,066 | $83,639 |
| Hawaii | $52,620 | $31,305 and $63,653 | $94,958 |
| New Hampshire | $48,070 | $31,722 and $64,502 | $96,224 |
| Maine | $42,178 | $27,552 and $56,023 | $83,576 |
| Montana | $51,371 | $28,163 and $57,266 | $85,430 |
| Rhode Island | $48,814 | $29,952 and $60,903 | $90,855 |
| Delaware | $44,263 | $28,222 and $57,385 | $85,608 |
| South Dakota | $46,648 | $28,703 and $58,363 | $87,066 |
| North Dakota | $49,698 | $29,566 and $60,118 | $89,685 |
| Alaska | $48,208 | $29,913 and $60,824 | $90,738 |
| Vermont | $45,193 | $29,789 and $60,572 | $90,361 |
| Wyoming | $54,517 | $29,540 and $60,066 | $89,607 |
Source: Salary.com (Dec 27, 2021)
Top 10 Highest Paying Cities for Loan Signing Agents
| City | Annual Salary |
| --- | --- |
| San Jose, CA | $62,284 |
| Oakland, CA | $61,566 |
| Tanaina, AK | $61,288 |
| Wasilla, AK | $61,287 |
| Hayward, CA | $60,277 |
| Seattle, WA | $59,870 |
| Concord, CA | $59,720 |
| Sunnyvale, CA | $59,380 |
| Santa Cruz, CA | $58,692 |
| Seaside, CA | $57,915 |
Source: ZipRecruiter.com (Mar 10, 2022)
How do Loan Signing Agents Get Paid?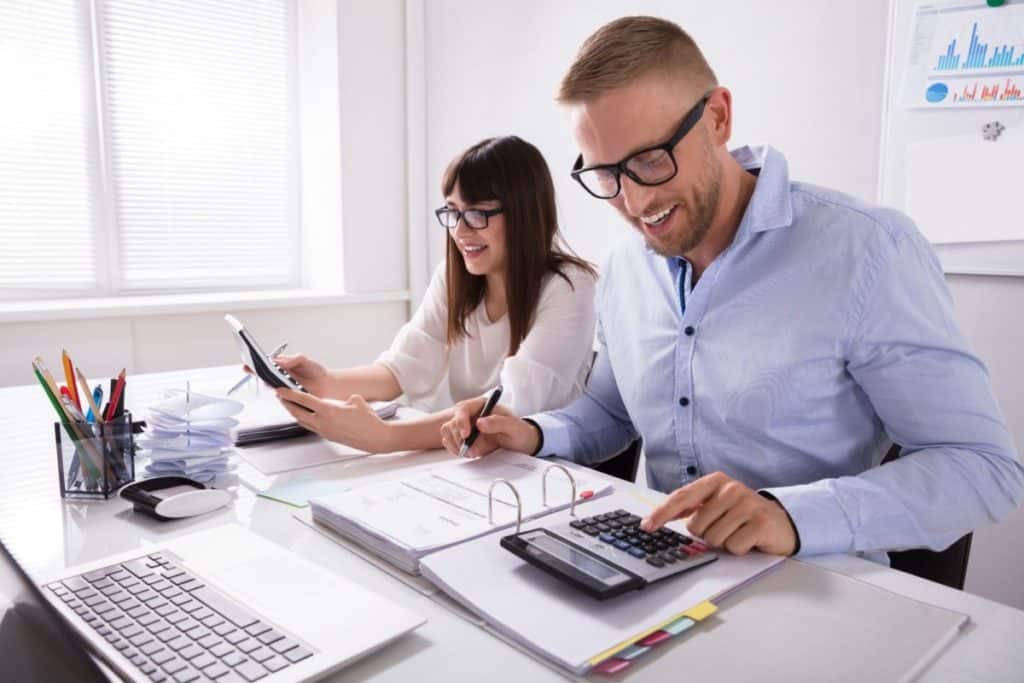 Although notary public would charge a fee for each signature, this payout model is usually for documents that are unrelated to real estate transactions. 
Keep in mind that all loan signing agents are notary public, but not all notary public is a loan signing agent. It really depends on which niche of signing services that the notary public is focusing on. 
As a loan signing agent, you'll get paid for completing each signing job. They are mostly documents for getting a mortgage or refinancing. 
These documents are crucial to a real estate deal. Their completeness could be a determining factor in whether a real estate sale could go through or not. Therefore, escrow or title companies tend to compensate attractively to the signing agent in making sure all the documents would be properly handled. 
If the signer is located too far away, some companies may pay more to the loan signing agent for the additional traveling. In some instances, fees would still be paid even if the signer missed the appointment. 
How Much do Notaries Charge for Loan Documents?
Notaries would charge $75 to $200 per appointment. Typically speaking, it would take around 2 hours to complete the signing from start to finish. The price variation attributes to where you get the business from.
Let others find loan signing appointments for you
Some notary public would get their business from signing services company. They work like a broker where they would receive orders from escrow or title companies. Then they would outsource the signing appointment to you, the loan signing agent, to complete.
Some people like this setup, since they do not need to handle the process of finding new business. But in return, a portion of the signing fee would go toward the signing services company. So their payout could be on the lower end of $75 per appointment. 
If this is the route you want to explore, then consider adding yourself to a database such as Snapdocs or 123Notary. The idea is you would get a phone call or text directly to your cell phone whenever they have a signing appointment available.
Get a bigger piece of the pie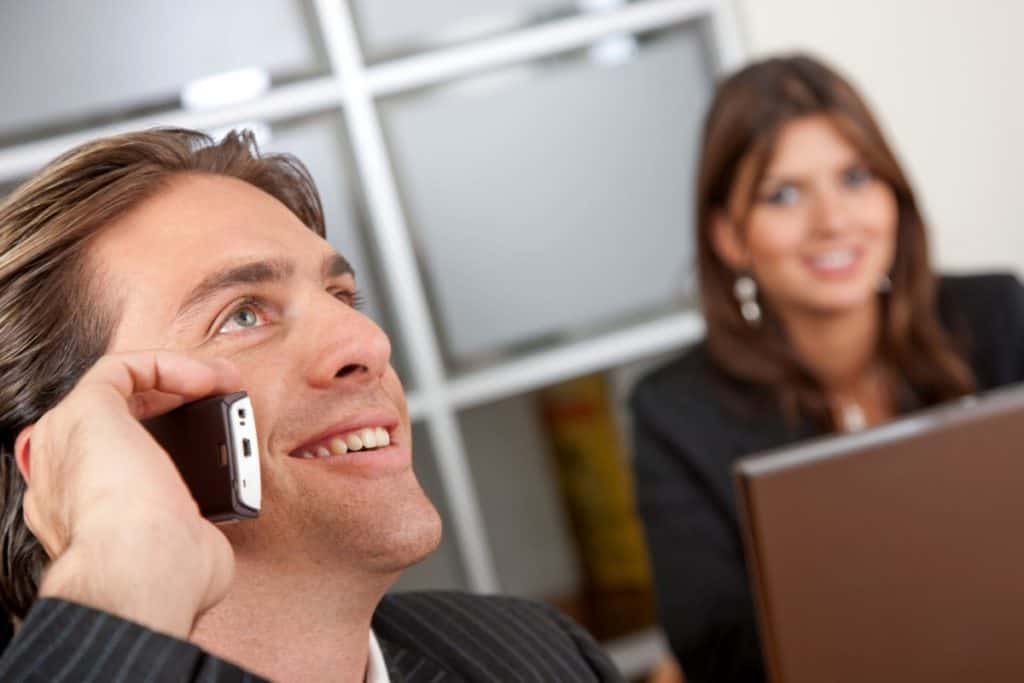 On the other hand, some notary public would promote their services directly to the escrow and title companies. If you cut out the middleman, the payout would range from $125 and $200 per signing appointment.
Although it takes time to get noticed and to build a trusted relationship with these companies, many signing agents find it worth it to go the extra mile. 
But frankly, it does not have to be an either-or decision. I've come across several signing agents who are getting business directly from escrow offices, but also fulfilling orders from signing services companies. 
Do you want to become a high earning loan signing agent? Check out this training program from Mark Wills. He is one of the top-notch coaches in the notary industry and has been featured on well-known channels such as abc, Forbes, FOX, Inc. (**)
Case Study: New immigrants making over $10,000/month as a loan signing agent
I just finished watching the full 37 minutes interview of a former student from Mark Wills. It was such an inspiring case study, so this should give you more insights into what the loan signing profession could benefit a family. 
Her name is Melina, and she immigrated to the U.S. about two years ago. She came to the country in her 40s with her family, including her husband and a daughter. 
I don't think she mentioned where she came from in the video. But I did some Google search and found that she came from Venezuela. 
Before she started as a loan signing agent, she worked really hard on four jobs. She was working as an assistant in a law firm during the daytime and did babysitting in the evening. 
I could sense that she was really trying her best to provide for her family and release the financial burden. But as you could imagine, it would be difficult and stressful for anyone to work at so many jobs in the long run. 
So one day, she came across Mark's training program and knew about the loan signing profession. Although she was skeptical at first, she decided to give it a try.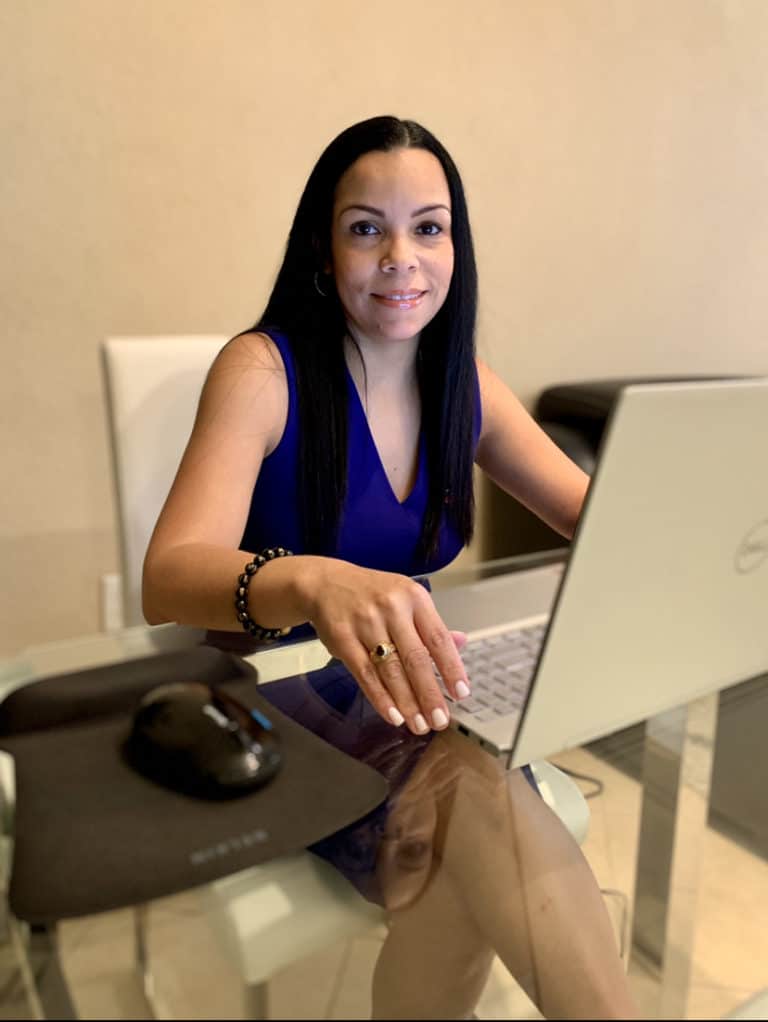 Melina spent 42 days to go through the course, and obtain the notary public commission certificate. I truly admire her determination. Many people have excuses not to do something and said they don't have time for it. In Melina's case, she was able to accomplish all these while working at multiple jobs.
Initially, she was only doing this part-time. This is understandable as most people tend to try out the water first before they jump right in. 
During that time, she could only go to signing appointments during the evening or weekends. Her servicing location was also limited to areas that are closed to her home.
Melina would go to the signer's house after her daytime work. After the signing was completed, she would drop off the documents at FedEx. You could see how much effort she put in to conduct business even with much a limited time.  
In the first month of being a notary loan signing agent, she did seven closings. Then the next month, she did around 20 to 22 signings. In the third month, she was already making $2000. 
To my understanding, she signed up with signing services companies. So she would receive notification from them whenever there was an appointment to be filled. 
Melina did receive lots of notification. Unfortunately, many had conflicted with her daytime work hours. I'm sure it doesn't feel good to see all these notary business opportunities going away. 
Therefore, Melina decided to quit her day job. She talked to her boss and trained her replacement staff for several weeks. Then she went all-in as a full-time loan signing agent. 
She then started to build a connection with escrow and title companies. She would reach out and promote her services to them. Although there had been some rejection along the way, her persistence in following up helped her to gain direct business.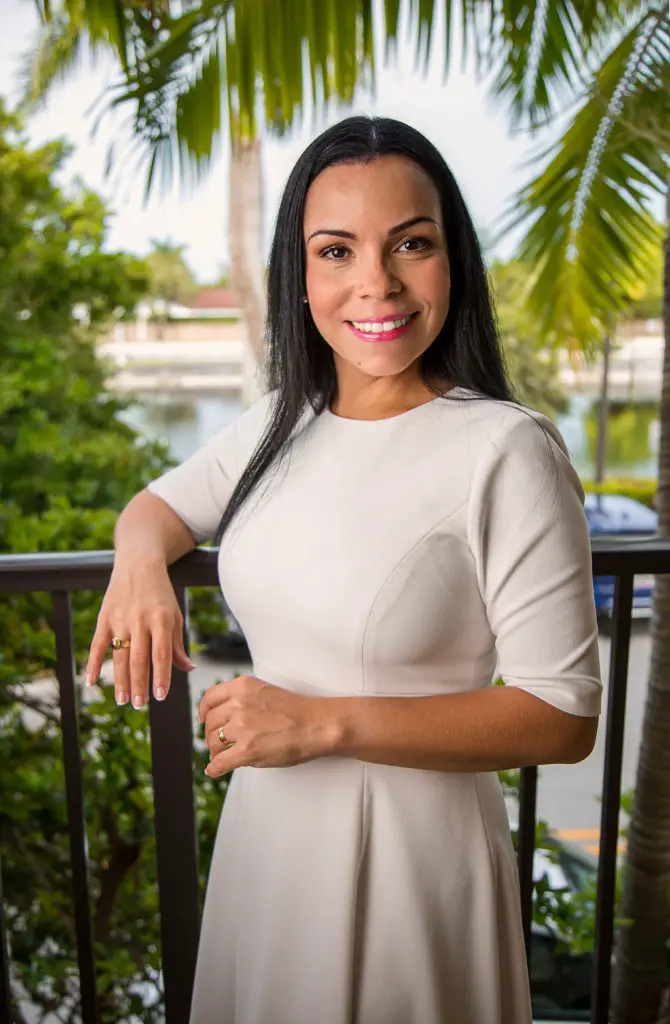 In her first month of being a full-time loan signing agent, she earned $8000. On the 3rd months as a full time (December), she already did 99 signings and made $11,000 in that month.
Melina said that she has this consistent revenue ever since. So it took her around 10 months to reach such an incredible result of earning over $10,000/month. 
One thing I really like about hearing her journey is how she came out of her comfort zone and become a confident businesswoman. In the interview, Melina shared that she was afraid to drive on a highway before she entered the notary industry, but now she's driving everywhere to take on signing appointments. 
She advised that new beginners to this profession not to get discouraged. Work hard, be patient, being willing to put in extra effort, then the result will eventually come. 
Also, it is okay not to have perfect English. She emphasized that English is not her first English, but being a loan signing career does work out for her. In fact, after seeing such an amazing result, her husband is planning to join the notary loan signing business.  
On a separate note, I did some online searches about her. Just making sure this is a real person, and that the interview has some degree of credibility. I found that her full name is Melina Fuenmayor, and she was coming from Venezuela. 
I was also able to find her in the Notary Search Database in the Florida Department of State website. Her commission license date does align with her saying in the interview. 
If anyone has one month of earning a high income, then that could be a fluke. But being able to generate such a consistent result month over month, then she must be doing something that is really working.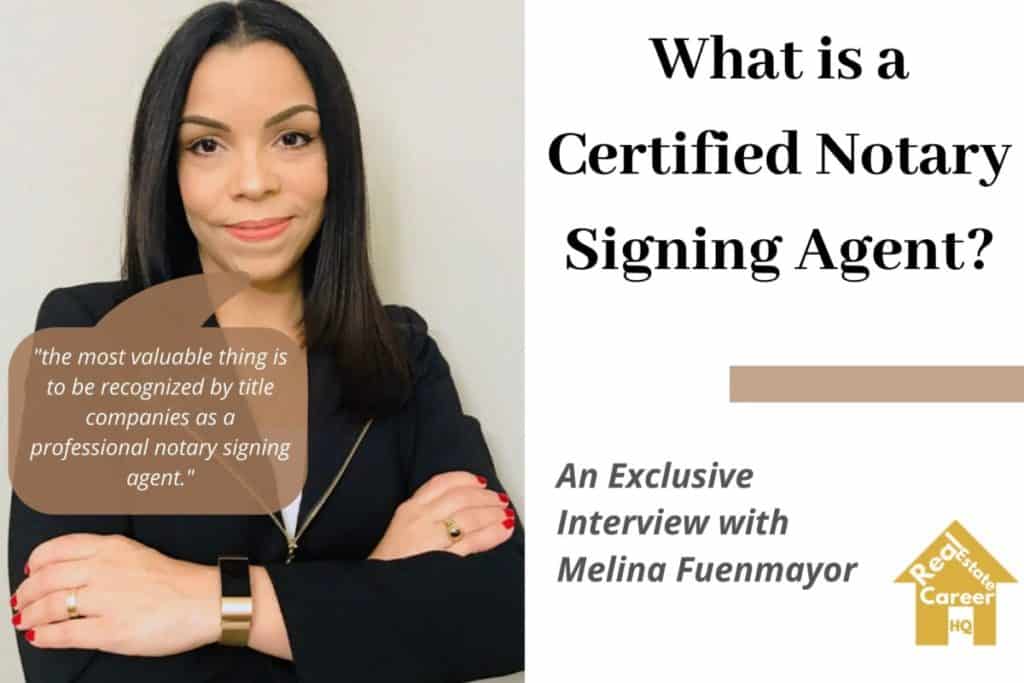 (After I wrote this article, I had the pleasure of interviewing Melina, where she shared her thoughts and journey of obtaining the Certified Notary Signing Agent designation. Here is the post, so make sure to check it out!)
Is Making Six Figures Annual Income really a Realistic Goal for a Loan Signing Agent?
Although it is nice to hear someone who has achieved this kind of success, I would like to breakdown the numbers to confirm whether it is an achievable goal.
Suppose your objective is to make $100,000/year, and that the average loan signing fee is $150/case.
Then you would need to complete ($100,000/150)= 666.68 of appointments every year. This works out to be (666.68/12)= 55.56 signings every month.
Suppose you are working 5 days a week, so there will be 20 working days in a month. Then it would work out to be (55.56/20)= 2.78 signings per day.
In other words, if you want to reach $100,000, all you need is to complete 2 to 3 signings per day. Since each signing only requires 1 to 2 hours from start to finish, earning a six figures annual income is a doable goal. Also, the more signings you closed, the better you can streamline the process.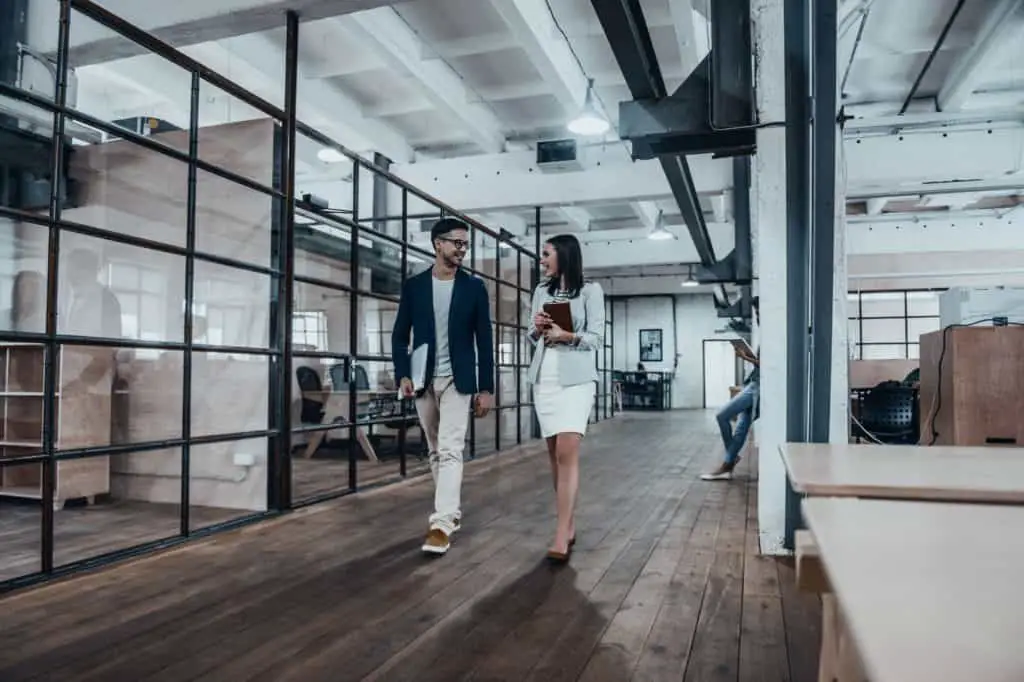 Note that in the above example, if you want to have an average of $150 per signing, you probably would need to obtain loan signing businesses directly from escrow offices.
Also, the take-home pay would not be the entire $100,000. You would need to pay tax and business expenses such as notary commission fees, surety bonds, car expenses, and office supplies.
Of course, I'm not saying everyone should aim for this figure. Some people just want to earn some part-time income from this profession, which is perfectly fine. This illustration is simply showing you that being a loan signing agent has great potential for making a good income.
How's the loan signing business? Let's hear from the Loan System Ambassador!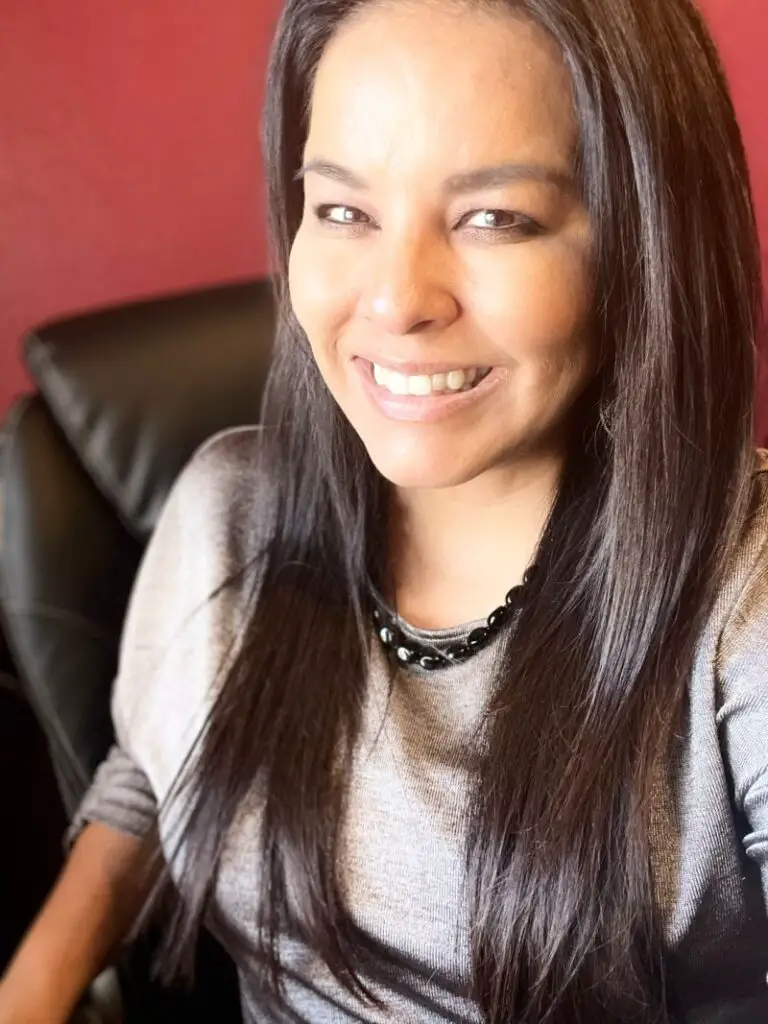 " I'm in Arizona, and the average fee for signings is $150 for purchases and refi's and $125 for seller docs. With my signing service, I bring in about $30K per month. 
I'm still growing my business and hope to double that by the end of the year. It's definitely not easy to get business and takes a lot of time, effort, and hard work. I set weekly, monthly and yearly goals for myself and my business and how I want to grow it. "
– Irene Rueda, Loan Signing Agent and Arizona Loan Signing Ambassador
What's a better way to learn about the notary loan signing business than speaking to someone who is incredibly successful in the industry?!!  Here's an exclusive interview with Irene Rueda, where she shared her journey in the loan signing business, how she got from making $800/m to $30,000/m and her thoughts about Mark Wills's LSS training program. Be sure to check it out!
Are Notary Loan Signing Agents in Demand?
As long as people continue to get a mortgage to purchase a home or refinance a property, there is always a demand for notary loan signing agents.  
| YEAR | All originated mortgages |
| --- | --- |
| 2017 | 7,339,057 |
| 2016 | 8,377,907 |
| 2015 | 7,404,258 |
| 2014 | 6,039,826 |
| 2013 | 8,706,657 |
| 2012 | 9,783,966 |
| 2011 | 7,095,262 |
| 2010 | 7,863,337 |
| 2009 | 8,950,936 |
| 2008 | 7,177,262 |
| 2007 | 10,441,545 |
When you are in a low interest rate environment, or there is a quantitative easing of money supply, it could stimulate the housing market. Thus, in turn, favors the loan signing industry. 
However, before you start the loan signing business, you need to make sure whether your state is an "Attorney State." In such a state, only a licensed attorney could handle the loan signing document. This restriction inevitably makes it more difficult for a notary public to get loan signing businesses.
Is Becoming a Notary Signing Agent Worth it?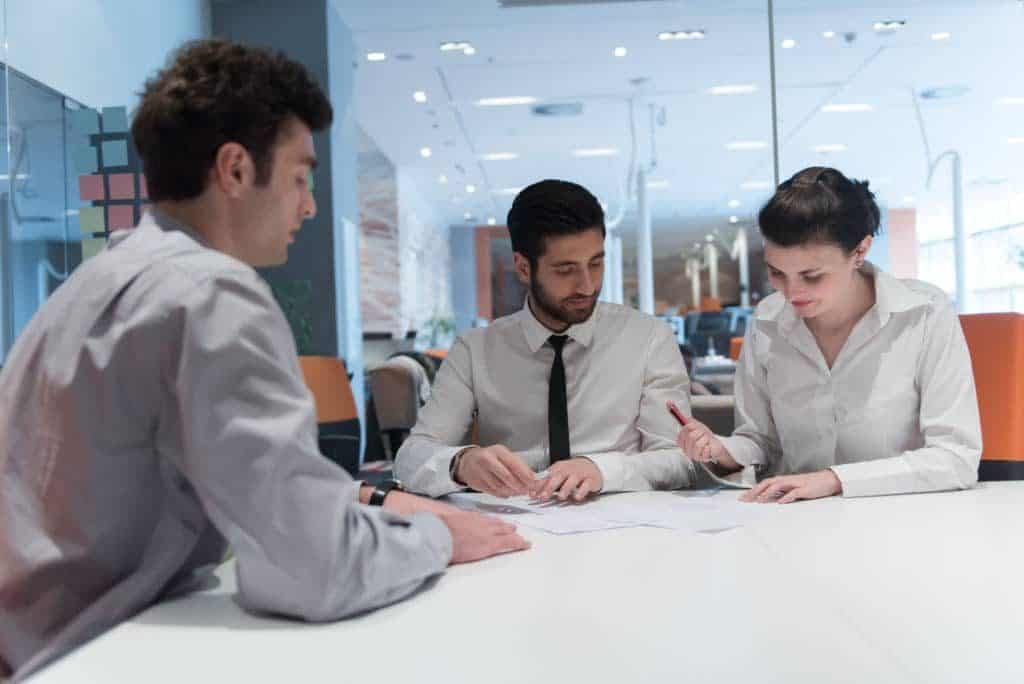 I love the job nature of being a notary loan signing agent
Everything is very rigid and straightforward. You simply follow the rules and get the loan document signed. Then you'll get compensated for your work. 
You don't need to sell anything, and your payout is not based on the signer's perspective. Well, although you still need to promote your services to escrow offices. But once it's the trusted-relationship is established, things will become a lot smoother. 
More freedom and control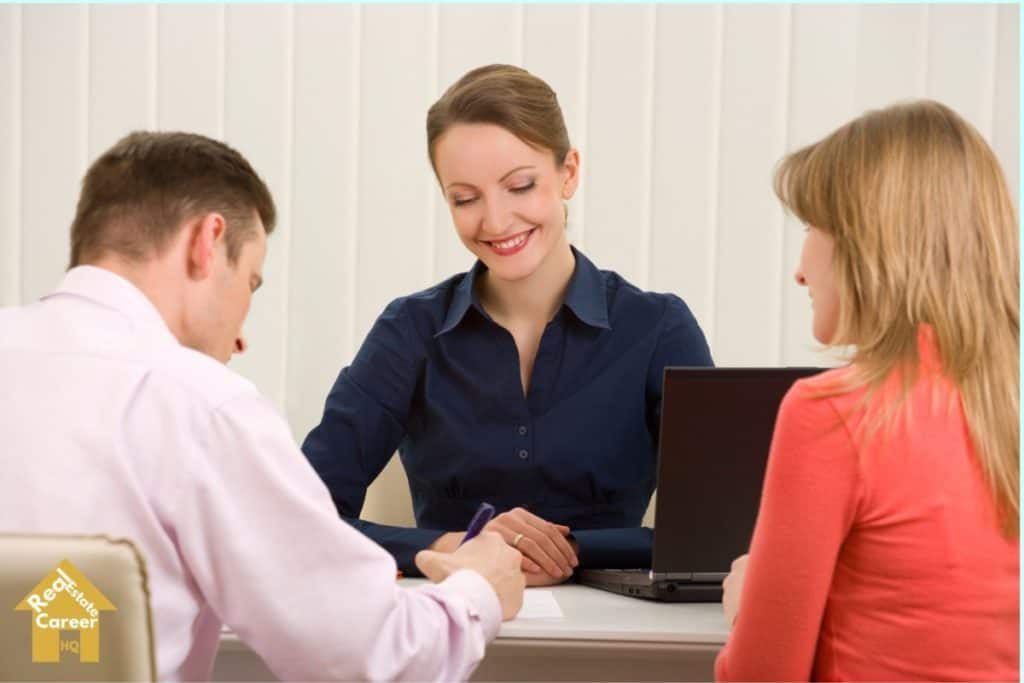 Many loan signing agents said they enjoy the freedom to set their work schedule. This could be especially important to parents, as they will no longer miss important moments of their kids. 
Also, they love the control over their earning. If they want to make more money, they could just take on more signing orders. As you could see in the above case study, there is huge earning potential in the notary signing business. 
Ease to enter the notary loan signing business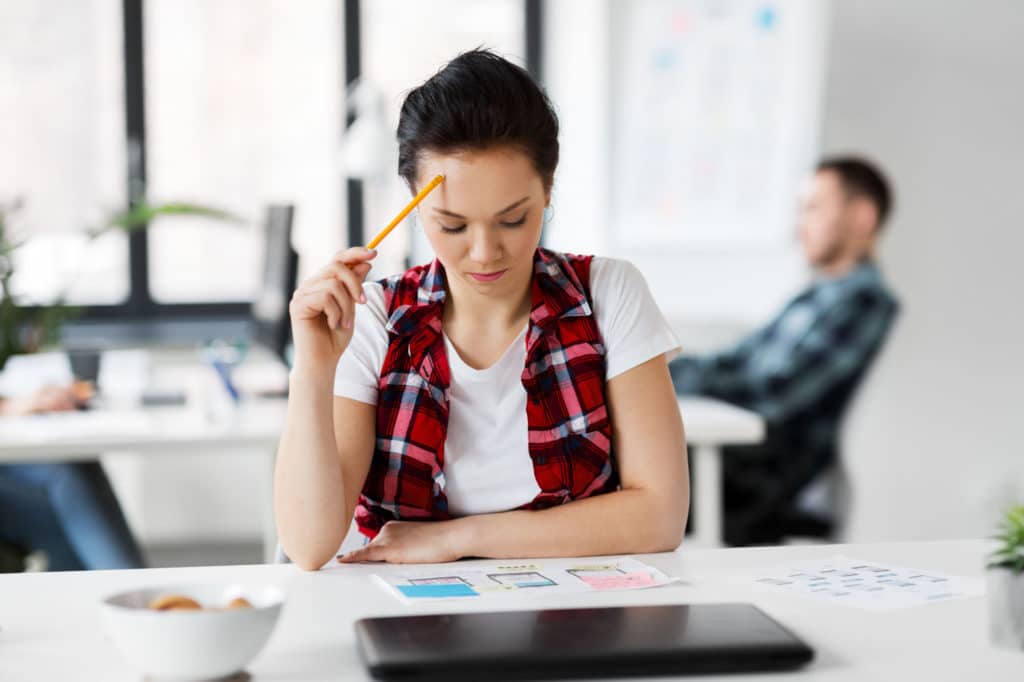 It is not that difficult to obtain a notary public commission certificate – for instance, in Florida, all you need is to complete 3 hours of notary course. 
Although in some state you would need to pass a notary public exam, the requirement is relatively easier when comparing to other licensed professions such as real estate salesperson or appraiser. 
Many people can obtain their notary public commission certificate in a matter of weeks. 
The cost to start a loan signing business is minimal
You just need to pay for the notary public commission registration fee, surety bond, notary stamp, and journal. All these in total should cost less than $200. 
Yet, there would be other expenses such as E&O insurance, travel expenses, business supplies. But I believe the earning potential is good enough to justify them. 
Final Words
The notary loan signing business is not overly difficult to enter. And the cost involved to start is also inexpensive.
If you enjoy the freedom to schedule your work hours, have greater control over your earning, but do not mind driving around, then this profession could be for you.
Disclaimer: The information in this post is for general information only, and not intend to provide any advice. They are subjected to change without any notice, and not guaranteed to be error-free. Make sure you comply with the state laws and regulatory rules.
(**) Affiliate Disclosure: Please note that some of the links above are affiliate links, and at no additional cost to you. Our company, JCHQ Publishing will earn a commission if you decide to make a purchase after clicking on the link. Please understand that we include them based on our experience or the research on these companies or products, and we recommend them because they are helpful and useful, not because of the small commissions we make if you decide to buy something through the links. Please do not spend any money on these products unless you feel you need them or that they will help you achieve your goals.
Reference: