(**) Disclosure: This post may contain affiliate links, meaning our company, JCHQ Publishing will get a commission if you decide to make a purchase through the links, but at no additional cost to you.
Being a notary loan signing agent can be a rewarding career and a great way to make a living while helping people in your community. As a loan signing agent, your role will be to notarize loan documents and ensure that the process goes smoothly. The loan could be for obtaining a mortgage to purchase a house or refinancing a property.
Though, many notaries told me that they love this business. I want to confirm whether that is also the case in Arizona. So what's a better way to verify than speaking to the Arizona Loan Signing System Ambassador?!!
This time, I'm very delighted to have an exclusive interview with Irene Rueda. She will share her journey in the loan signing business and how she got from making $800/m to $30,000/m.
If you are considering to be a loan signing agent in Arizona, I'm sure you'll learn a great deal from Irene in this post. So without further ado, let's start!
Here are Some Interesting Facts about Irene Rueda
Irene is located in Phoenix, Arizona. She is married and has three boys, 24, 19, and 11. She has a huge Mexican family, and they're typically spending time together on the weekends.
Her hobbies include reading, typically self-help, anything that will help her grow and enjoy the outdoors with her family – like riding quads and kayaking.
Before she became a loan signing agent, she had experience working as a management assistant to a Presiding Judge. She had also worked as a legal secretary to an Equity member, partner, and associate.
I met Irene through a professional connection on LinkedIn. Her enthusiasm toward the loan signing industry really caught my attention. She always hosts meetups to help out other loan signing agents in Arizona and advocates for the industry.
Let's Begin our Exclusive Interview with Irene Rueda
Hi Irene, thank you for sharing your experience with our readers. To begin, may I know how did you get into the notary loan signing profession? Is that something you have always wanted to do?
Hi Jacob, thanks for having me. I got into the loan signing profession by chance. I had been working for the City and was already a notary. 
One day, I was on Facebook, and someone posted What is your Side Hustle. I was reading the comments when I came across one that mentioned that they were a notary, and they did loan signing on the side and got paid $75 per signing and that signings typically lasted less than an hour. 
My first thought was, um ya right….sounds too good to be true. But it definitely caught my attention. I started researching loan signing agents, and there was a course that kept popping up – The Loan Signing System.
It took me a few months of looking into it, and it was a little pricey—$500 for the six-figure course. I didn't have $500, so I asked my dad for a loan. In July 2018, I paid for the course, passed, and got all the certifications needed to be a loan signing agent. 
Did it take long to start making money in this business?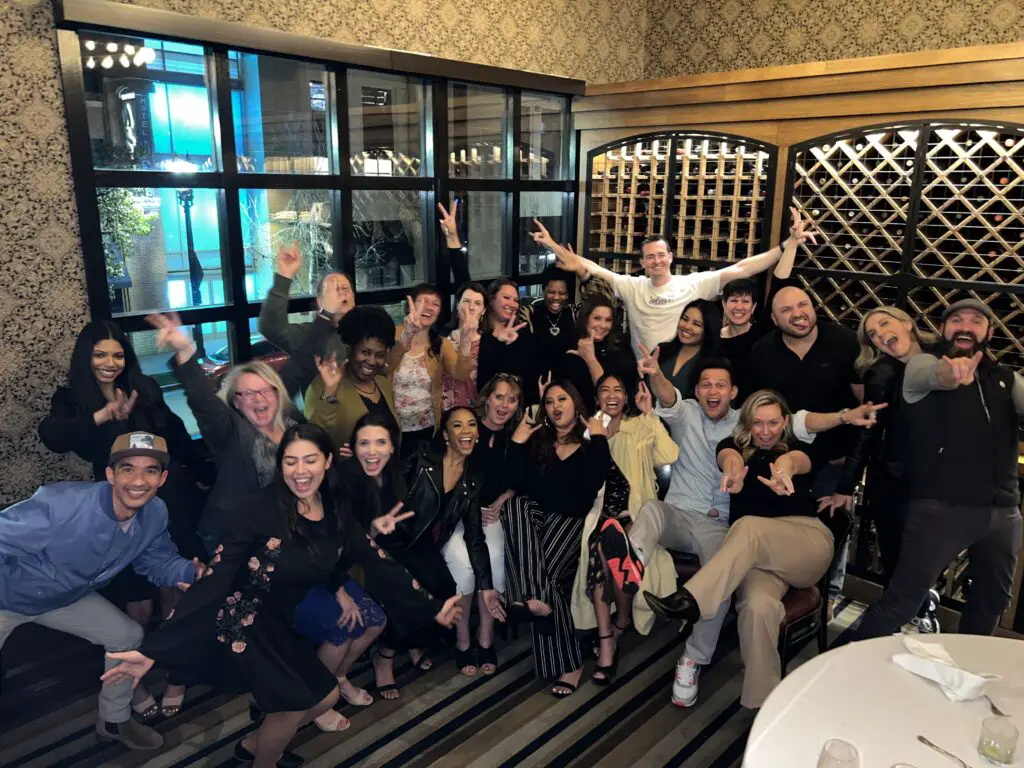 Mark Wills has a Facebook page for his students, and I would constantly see everyone posting about how they got their first signing. But to be honest, I was scared to take my first signing. It took me almost NINE months after taking the course to take my first signing. 
In March of 2019, I just jumped in and finally took a signing. That first one took me close to two hours to complete. I was so nervous, but I was prepared and knew the documents, I didn't make any mistakes. 
And after that, I continued to take on signings after work. I was still working full time, so I would take about 3-4 signings a week. My goal was just to make an extra $500 a month, but in my first month, I already made about $800. 
I was hooked and really had a passion for the profession. I love meeting people, hearing their stories, and started getting a really good reputation. I'm also bilingual, so that helped me out quite a bit. 
When did you decide to go fully on board with the loan signing profession?
After a few months of taking my first signing, I was making more at this "part-time side hustle" than my City job. So it was time to make a decision. 
In September of 2019, I put my two-week notice in and started my business as a full-time signing agent. It was not easy building my business. I was constantly being told that title companies already had their preferred notaries, but I kept at it. 
In March of 2020, one full year after taking my first signing, I had my first $10K month. It was such an amazing feeling! 
I know that many industries got severely hit by the pandemic. Did that affect your business?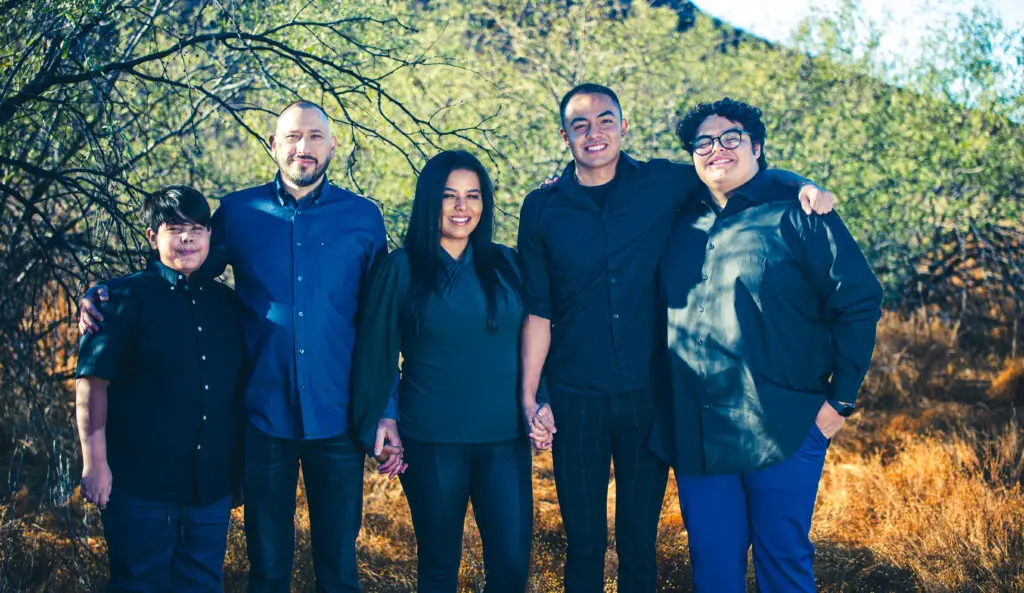 When the pandemic hit, I was scared! Didn't know what was going to happen to my business….but my business grew, and in December 2020, I even started my signing service, "Phoenix Notary Pro." 
In May of 2021, my husband quit his job of 23 years to help me with my business, and my 19-year-old son, Ryan, is now also a signing agent. 
What is your typical workday?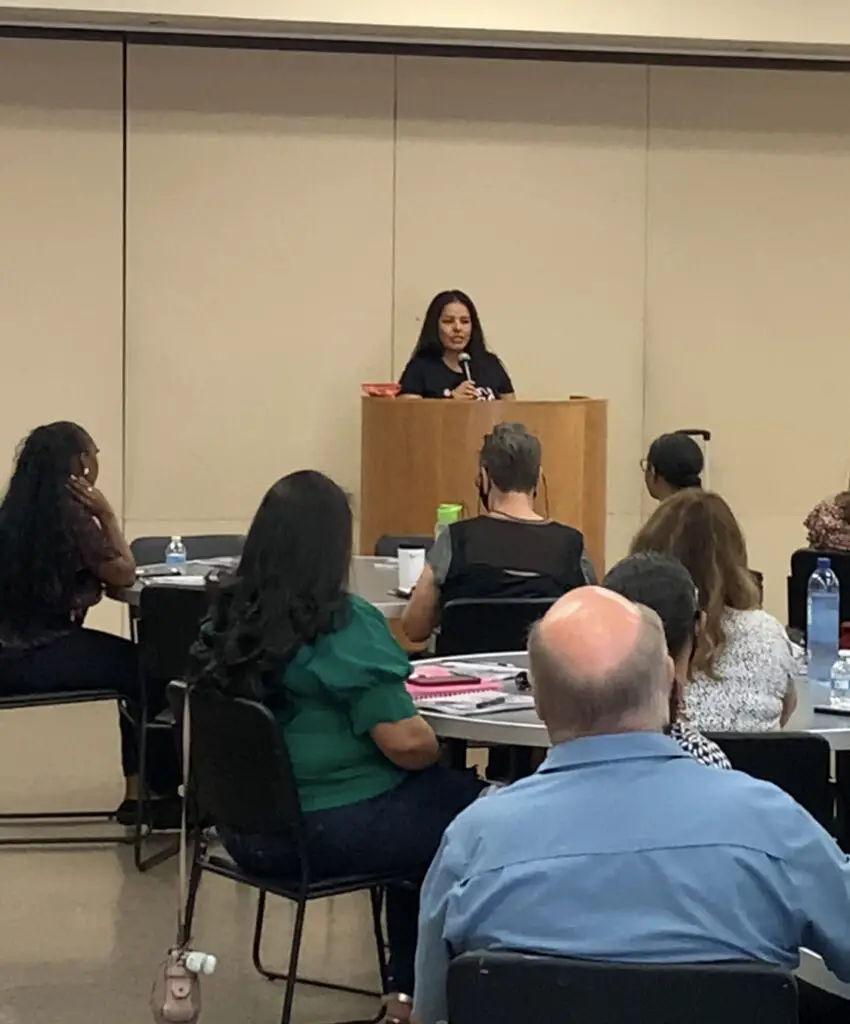 I usually get up every morning at 5:30 to prepare for the day, regardless of whether or not I have any signings. I start working at about 8 am in my home office, where I do all my invoicing and prepping for any signings that come up. 
Typically speaking, I will personally take on about 4-5 signings each day and assign 10-15 signings to my notaries. 
Since I'm involved in real estate associations, I'll try to go to networking events throughout the week. I'm also on the board for HAREP (Hispanic Association of Real Estate Professionals), and I will help plan the monthly events. 
Do you mind sharing with us how much is the approximate fee for a loan signing job? And what is the average monthly business volume your company is doing?
I'm in Arizona, and the average fee for signings is $150 for purchases and refi's and $125 for seller docs. With my signing service, I bring in about $30K per month. 
I'm still growing my business and hope to double that by the end of the year. It's definitely not easy to get business and takes a lot of time, effort, and hard work. I set weekly, monthly and yearly goals for myself and my business and how I want to grow it.  
What do you think about Mark Will's Loan Signing System (LSS)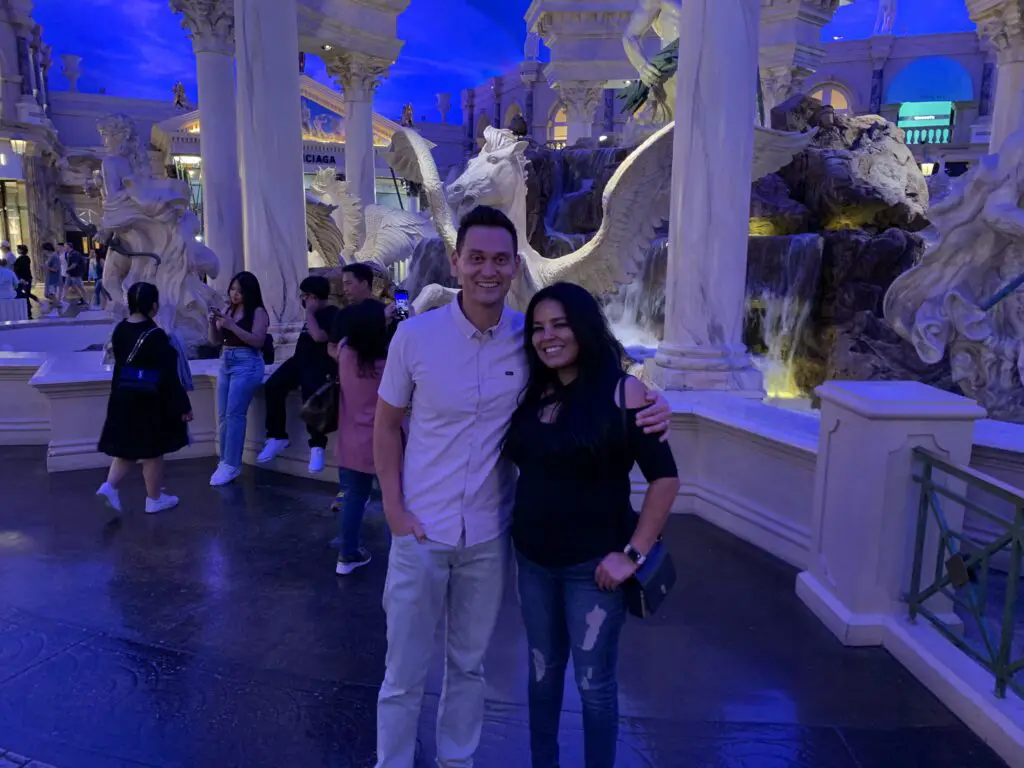 The Loan Signing System has been the best course I have taken. I've taken all the big courses out there. LSS is the one that has given me all the tools that are necessary to succeed in this business. 
When I first started in this business, everyone on the Facebook LSS page was so helpful. LSS students were quick to help me find the answer to any questions I had. 
It's very scary when you're first starting out in this business. You don't want to mess up on the documents, so having the support system that Mark has put in place is invaluable. 
Loan Signing System has helped me grow my business and find new ways to market myself. Mark has live weekly mentorship videos, and if I don't catch it live, I can always watch the replay. 
Since I'm well equipped, I've had escrow officers ask me in the past if I was in the real estate profession before I became a notary. Whenever I say no, they are always amazed about it. 
I explained to them that I had taken an excellent course for this business, which is the Loan Signing System! 
(Jacob: "Here's the link to the Loan Signing System training program. In there, Mark Wills will go over how to to make $75 to $200 per signing appointment. He will also teach you practical tactics in becoming a successful notary signing agent") (**)
Besides running your loan signing business, I know that you are active in contributing back to the notary community. Can you please tell me more about it?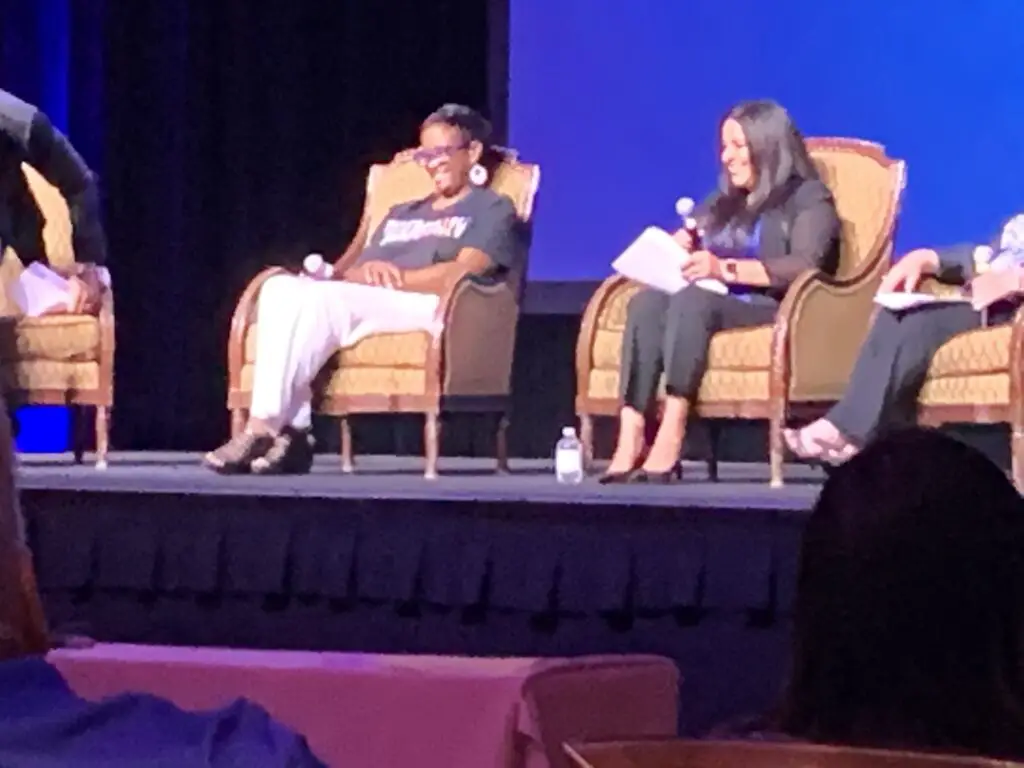 Yes, the LSS program helps me understand that signing agents should not be each other's competition, but rather we are friendly colleagues who are helpful to one another. So I have been very active in the notary community, mentoring new notaries and answering their questions. 
In February 2020, Mark Wills appointed me as the Arizona Loan Signing System Ambassador!! I had my first AZ meetup and had about 30 people show up. Since then, I host meetups every other month and now typically have about 150 notaries in attendance. 
I encourage notaries to network with others in the industry. After all, you never know where you will get business from, and it could very well come from another notary you have networked with. 
I have since mentored hundreds of notaries and have gotten so many people into this profession. I will literally be doing a signing at someone's house, and they will ask me a question about what I do. 
I'm so passionate and enthusiastic about this business, and it shows when I talk about it. In fact, quite a few of my signers are now loan signing agents. 
What is your outlook for your business in the next five years?
My goal is to build a seven-figure signing service. I know it's going to be challenging, but I'm putting in the work right now and the hours to make that possible. I have an amazing mentor, Mark Wills, and he's helping us business owners with the foundation necessary to build our business. 
If you were to go back in time, is there anything you would do differently in this profession?
I honestly wish I would have started right away and not waited. 
What advice would you give to someone who wants to start a loan signing career?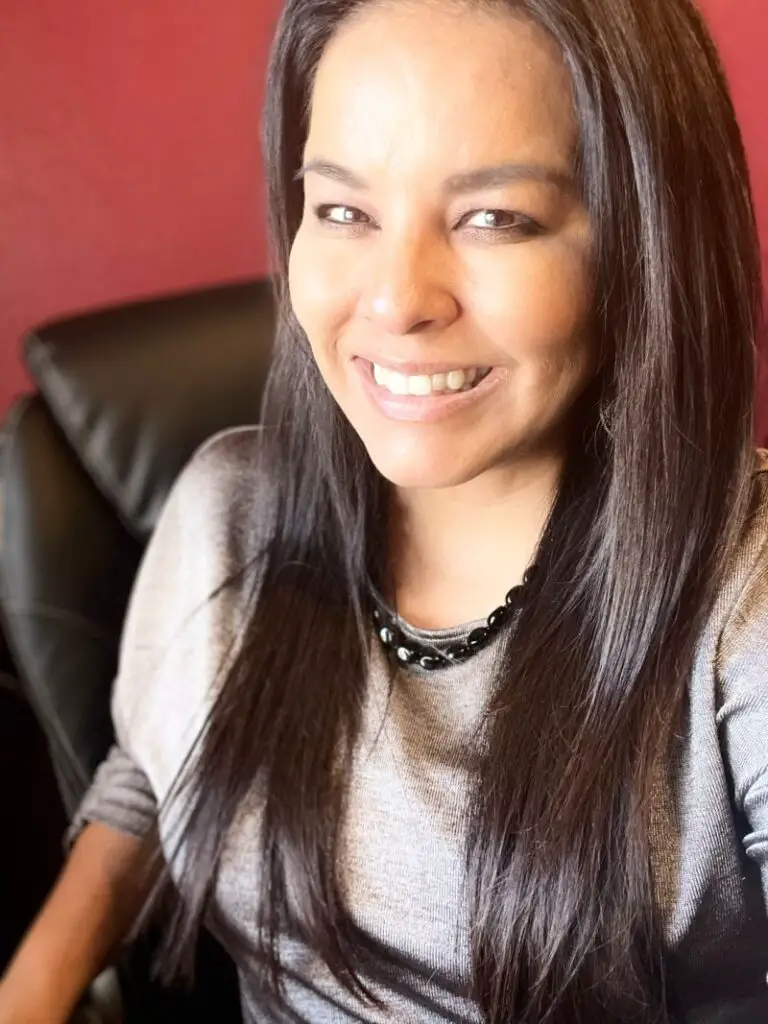 Any time anyone asks me about this business and whether they should get into it…I always tell them that this is a great career!! I've gotten so many into this business. 
I love to give back to my community and help out new notaries. This career is not a get rich quick. As with any business, it takes time to build and form relationships. Know your state notary laws and invest in yourself by taking a course….I always tell people, I feel like I'm a walking advertisement for the Loan Signing System, but it really is the best course out there….I've taken a lot of the courses out there, and LSS is really the best!!
What are the best ways to reach you if our readers want to know more about your notary services?
The best way to reach me is by email at irenerueda1@gmail.com or my phone number 602-550-5569. I'm on every social media platform also. For all the Arizona notaries, I have a Facebook page specifically for you. By joining, you can get a lot of great information and find out when my next meetup is. It's called the Arizona Notary Public and Loan Signing Agent Success and Meetup Network. 
Final words
That's such an inspiring business journey! As you see, being a loan signing agent can be a fantastic career in Arizona. Irene clearly showed us that hard work does pay off.
As she started, she was merely expecting to make an extra $500/month, and now her business has grown to an unbelievably $30,000/month!
Furthermore, Irene does not just focus on growing her business. She is willing to take up the role as the Arizona LSS Ambassador – spend the time to educate and help out others new to the industry.
I genuinely believe having such a heart to serve others is one of the core elements of success in the notary signing business.
Of course, as Irene repeatedly said, having proper training is an essential step to equip yourself in the signing business. And Mark Will's LSS program is the one that she highly recommended.
Once again, I thank Irene for taking the time to give this interview and share such an incredible journey and experiences with us. I wish her all the best and continued success in the notary signing business.
Here's a Video of Mark Wills Interviewing Irene Rueda
If you are reading up to this point, I bet you must be interested in the notary signing profession. But why reinvent the wheel when there is a proven system that works? Many students had great success following the Loan Signing System (LSS) from Mark Wills. You may click here to check it out yourself. (**)