(**) Disclosure: This post may contain affiliate links, meaning our website, JCHQ Publishing will get a commission if you decide to make a purchase through the links, but at no additional cost to you.
If one were going to start a business, I always encourage them to start at a young age. The earlier you start, the more you learn, and the sooner you could achieve your business goal. I personally started my self-employed business at the age of 20. Throughout the years, I have learned tremendously through different business people and build a great connection with them. 
So how old do you have to be to get a real estate license? In most states, you need to be at least 18 years old to get a real estate license.
In this post, you'll find out what is the minimum age to get a real estate license in different states. What are the pros and cons of starting a real estate business at a young age? And practical strategies to get a head start in your real estate career.
What is the minimum age to obtain a real estate license in each state?
| States | Minimum Age Requirement |
| --- | --- |
|  California | 18 |
|  Texas | 18 |
|  Florida | 18 |
|  New York | 18 |
|  Pennsylvania | 18 |
|  Illinois | 21 |
|  Ohio | 18 |
|  Georgia | 18 |
|  North Carolina | 18 |
|  Michigan | 18 |
|  New Jersey | 18 |
|  Virginia | 18 |
|  Washington | 18 |
|  Arizona | 18 |
|  Massachusetts | 18 |
|  Tennessee | 18 |
|  Indiana | 18 |
|  Missouri | 18 |
|  Maryland | 18 |
|  Wisconsin | 18 |
|  Colorado | 18 |
|  Minnesota | 18 |
|  South Carolina | 18 |
|  Alabama | 19 |
|  Louisiana | 18 |
|  Kentucky | 18 |
|  Oregon | 18 |
|  Oklahoma | 18 |
|  Connecticut | 18 |
|  Utah | 18 |
|  Iowa | 18 |
|  Nevada | 18 |
|  Arkansas | 18 |
|  Mississippi | 18 |
|  Kansas | 18 |
|  New Mexico | 18 |
|  Nebraska | 19 |
|  West Virginia | 18 |
|  Idaho | 18 |
|  Hawaii | 18 |
|  New Hampshire | 18 |
|  Maine | 18 |
|  Montana | 18 |
|  Delaware | 18 |
|  South Dakota | 18 |
|   North Dakota | 18 |
|  Alaska | 19 |
|  Vermont | 18 |
|  Wyoming | 18 |
Are there any advantages to start working as a real estate agent at a young age?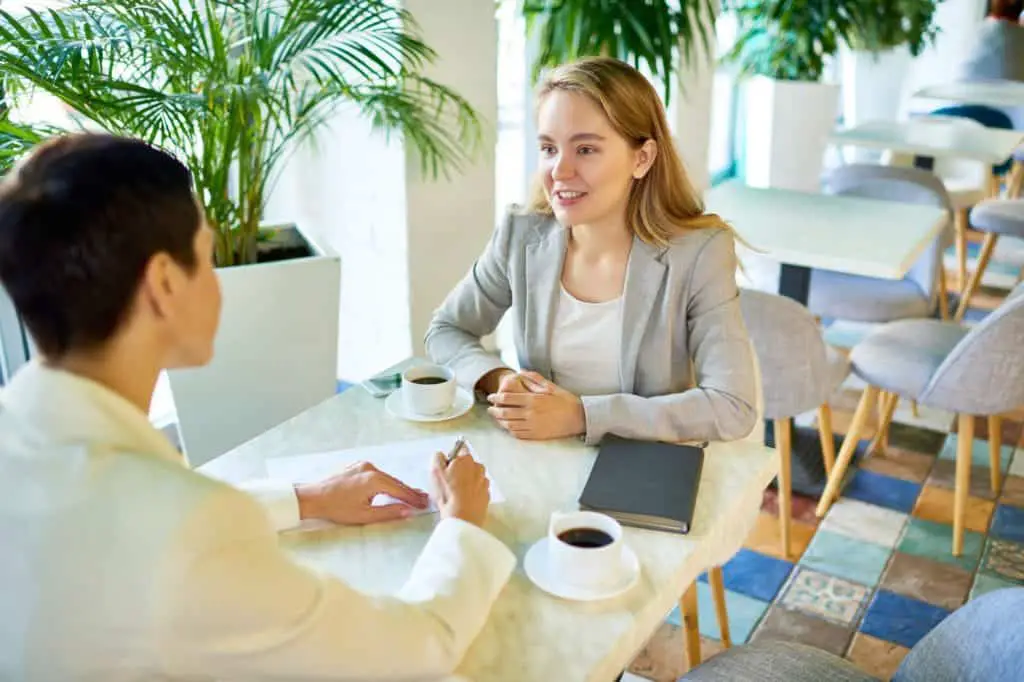 The Roman Empire was not built overnight. This analogy is the same in developing a real estate sales career. It indeed takes time to learn the ins and outs of the business, and also to gain trust from prospective clients. Having an early head start would give you a competitive advantage over those who enter the industry a few years after you. 
Furthermore, many experienced salespeople are so used to the old way of doing business, so it isn't very easy for them to think outside of the box. For example, a few years ago, I talked to a broker-owner where his office is mostly baby-boomers agents. 
I suggest them to use eSigning for their documents. This way, their agents do not need to travel back and forth in-person to obtain clients' signatures. Although the process is streamless, while the software does meet the security standard and compliance requirement, up until now, the eSigning feature usage is still extremely low. 
Since your mind is not bounded by this experience burden, you could have a better adaption to the industry changes. In fact, critical changes in a profession are often created by new participants. If you always keep your mind open, you could also bring a positive impact on the real estate industry. 
What are some challenges of being a young real estate salesperson?
I'm going to be upfront with you here. Although I admire the creativity and passion of young agents, it's not an easy path to find businesses in the first few years. 
The truth is that not everyone is confident in giving their real estate business to youngsters. This is understandable. After all, buying or selling a property could be the most important financial transaction to many people in their lifetime. Therefore, many people would prefer to work with an agent with years of field experience. 
However, I'm not saying you should give up. On the contrary, if you are willing to put extra effort into doing something that others will not, and that you are fulfilling the demand of the market, then you are one step closer to success. So what exactly should you do? 
Here are some practical strategies for real estate agents working at a young age
1) Work as an assistant for another real estate agent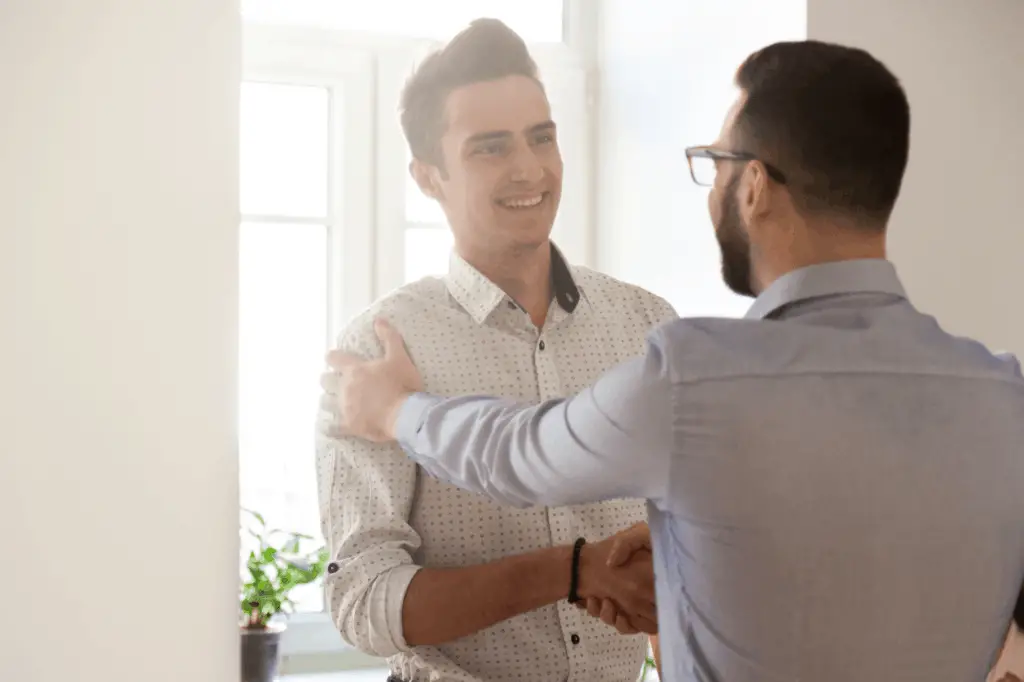 You got to admit that as you just started in the real estate career, you could be unsure of what to do. There could be some learning curve to go through. Therefore, having a mentor would be a crucial first step. 
You could be assigned with tasks that are more in the back end. For instance, social media marketing, sending out e-newsletters, confirming appointments, preparing for open houses, and even staging a property. 
By working alongside with a trusted mentor, you could observe and learn how they conduct business. These lessons would be a valuable asset to building your practice down the road. 
2) Co-work with experienced agents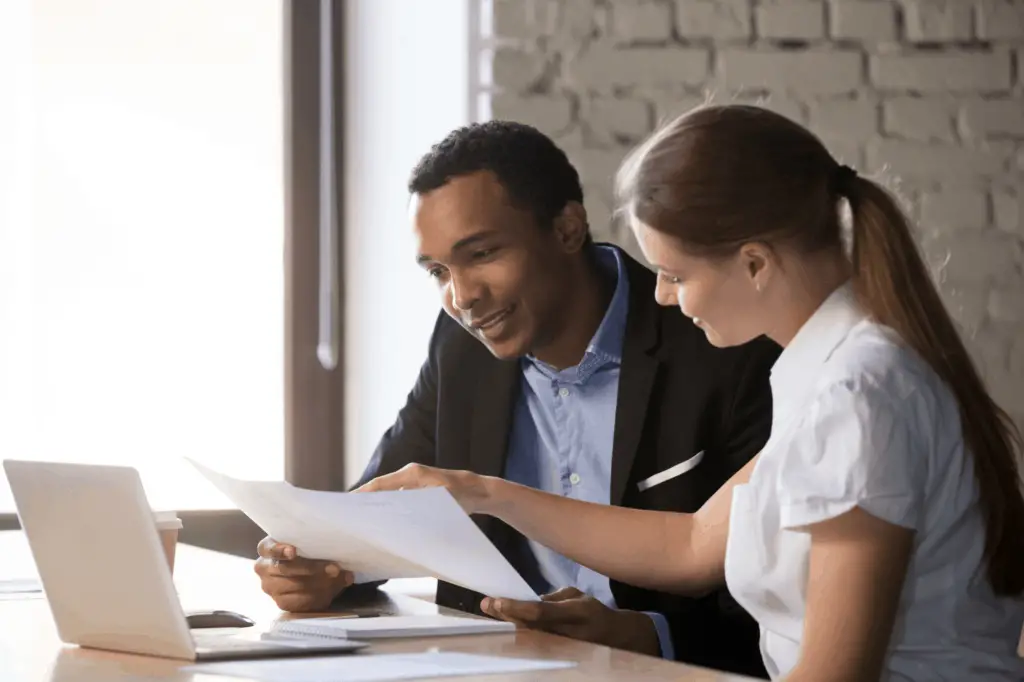 Even though you could have the necessary skill and knowledge to conduct real estate business, but some clients might just not be ready to give you a confident vote of "yes." 
Therefore, bringing in another senior agent to the deal could be a sensible choice. Although you would need to split the sales commission, but haven't a portion of something is always better than 100% of nothing. 
3) Focus on rentals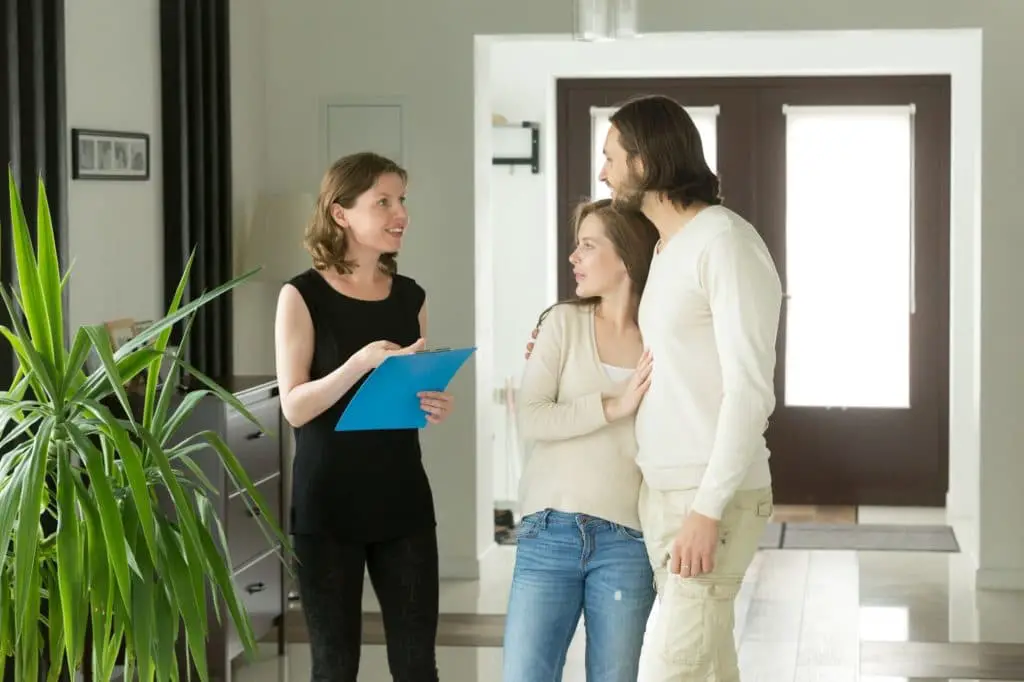 Many real estate salespeople focus on closing sales and neglect rental deals. That's because the commission is a lot more lucrative in a buy/sell transaction. Some senior agents do not want to service these deals and would pass on these leads to others. So here is your chance to process some rental businesses. 
Furthermore, young renters may prefer to work with agents at a similar age. Some would feel it's easier to communicate, and you may have a better understanding of their needs. You may consider servicing student rentals. Once some of them become your clients, they could refer you to other student friends. 
In the long run, after they graduate, they would also need to move to another property. This could be an excellent source of sales leads down the road. 
Can you take the pre-licensing real estate courses before age 18?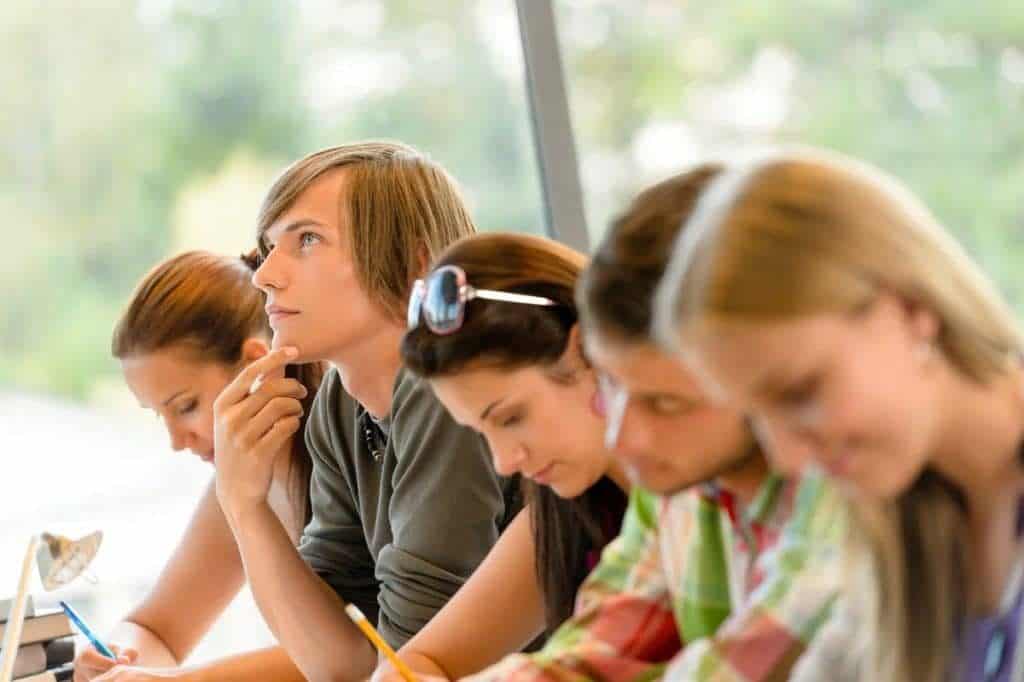 Actually, I just received this question at an online forum awhile ago. Yes, you can take the pre-licensing real estate courses before age 18. I believe most education providers would be happy to earn your business, and I don't see why they would reject your enrollment.
However, some licensing boards would require you to pass the real estate exam within a certain period after you took the required courses. If you finished the courses too long ago, then you might need to retake them by the time you're ready to pursue the license.
I included an online course provider on our resource page. You may contact them to check the enrollment options.
The bottom line for young people to become a real estate agent
Most states would require you to be at least 18 years old to obtain a real estate license. Although age 18 is a relatively young age to become a sales associate, don't get restricted by this limitation. Find a good mentor and start the learning process asap, then you'll be a step closer to your desired success.
However, if you are really at age 18, you probably are still studying in school. It could be challenging for you to attend additional classes in-person. Therefore, you should consider taking the pre-licensing courses online. This way, you could review the course materials whenever and wherever at your convenience.
Here is the education resources page for your reference. In there, you'll find the online school that I like and exam prep to help you get your real estate license.
So that's all I can share for now. If you are a realtor, at what age did you start the career? Please share with us in the comment section below.
Related Questions
1) How to become a real estate agent?
To become a real estate agent, you'll need to complete the required pre-licensing education, pass the real estate exam, find a sponsoring broker, and register with the Real Estate Commission in your state.
Check out the complete guide below on how to become a real estate agent!
2) What education do you need to become a real estate agent?
In addition to the mandatory pre-licensing courses, most State Boards would require you to hold a high-school diploma.
3) Do you need a college degree to become a real estate salesperson?
No, you are not required to have a college or Bachelor's degree to become a real estate salesperson. However, if you have a real estate degree from an accredited university/college, some Licensing Board could waive the pre-licensing education requirements. But you'll still need to pass the real estate exam.