(**) Disclosure: This post may contain affiliate links, meaning our company, JCHQ Publishing will get a commission if you decide to make a purchase through the links, but at no additional cost to you.
To become an escrow officer, you must obtain an escrow officer license from the State Department. Some states may require you to complete pre-licensing education, submit an escrow officer application and fee, obtain proof of surety bond coverage, and go through a background check.
I read through the Legislature of numerous states. Generally speaking, there are two types of Escrow License.
The first is the "Escrow Agent" license, which is for setting up an escrow company. The firm will be responsible for maintaining the trust account and ensure all transactions and procedures comply with the regulatory standard. The escrow company also needs to maintain a corporate surety bond, E&O coverage, and provide escrow training to their staff.
The second one is the "Escrow Officer" license. As an escrow officer, you are an unbiased third party servicing between a buyer and a seller. You will be working on the frontline to ensure the real estate transaction can be processed smoothly and accurately.
The duties may include secure funding, review documents, and disburse them once all the required conditions are fulfilled.
Escrow services are essential to a real estate transaction, and it could be a great profession for many people.
In this guide, you'll find out the steps to become an escrow officer and FAQ about this profession. I'm confident that this valuable info may lead you to make a better-informed career decision. 
But before we start, I want to give a brief disclaimer. This post is not intended as legal advice or state/federal escrow training. It is for general information only. Please check with your state whether escrow officers/agents are utilized in the closing process. Always follow your State laws and best practices.
7 Steps to Become an Escrow Officer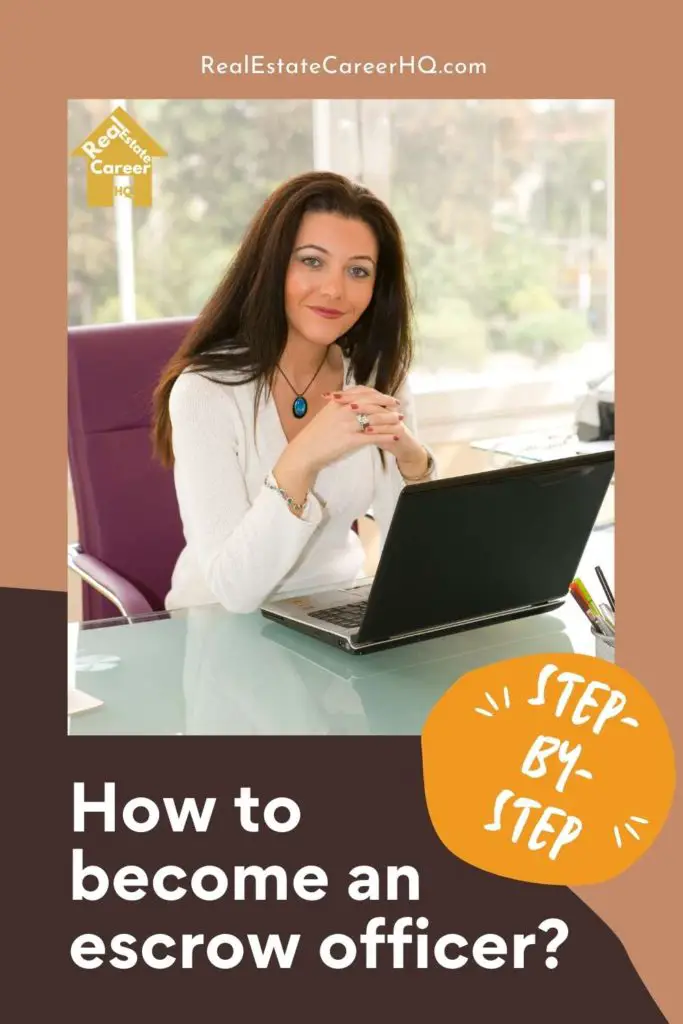 Step 1: Complete pre-licensing education
Not every state requires you to pass an exam. There is only a handful of states that I came across with this requirement. (i.e.. Nevada)
So I will use Nevada's pre-licensing education requirement as an example. In there, you have to complete at least 15 hours of pre-licensing course from an approved course provider. 
The syllabus must consist of the following:
3 hours of ethics -including instruction on fraud and consumer protection 
3 hours of federal law and regulations relating to escrow activities 
4 hours of Nevada law and regulations relating to escrow agents or escrow agencies- Of which, at least 2 hours must be related to NRS 645A and NAC 645A 
3 hours of instruction on the practical application of escrow processes or a specialized area of practice 
2 hours of electives
Step 2: Pass the Escrow Officer Test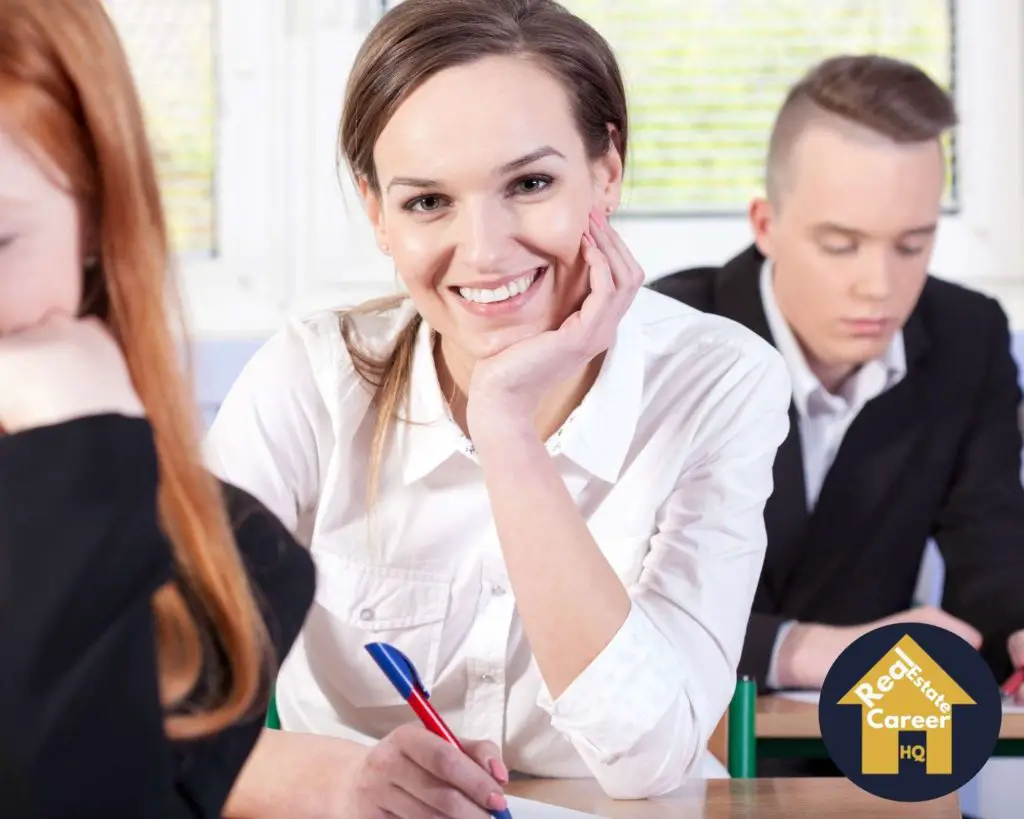 Once again, not every state requires you to pass an exam. In fact, from what I can remember, I believe Washington is the only state that I came across with this exam requirement. So I'll use Washington's as an illustration.
The exam is to test your knowledge of escrow laws and practices. The exam is usually around 3 hours, may consist of 110 items and 5 pretest questions. The required passing score is at least 75.
Your score is weighted on the number of correct answers. Even if you are uncertain about a question, it's always better to guess it rather than leave it blank.
The exam fee is $175. You may pay it with a credit/debit card or electronic check.
Step 3: Work for an escrow company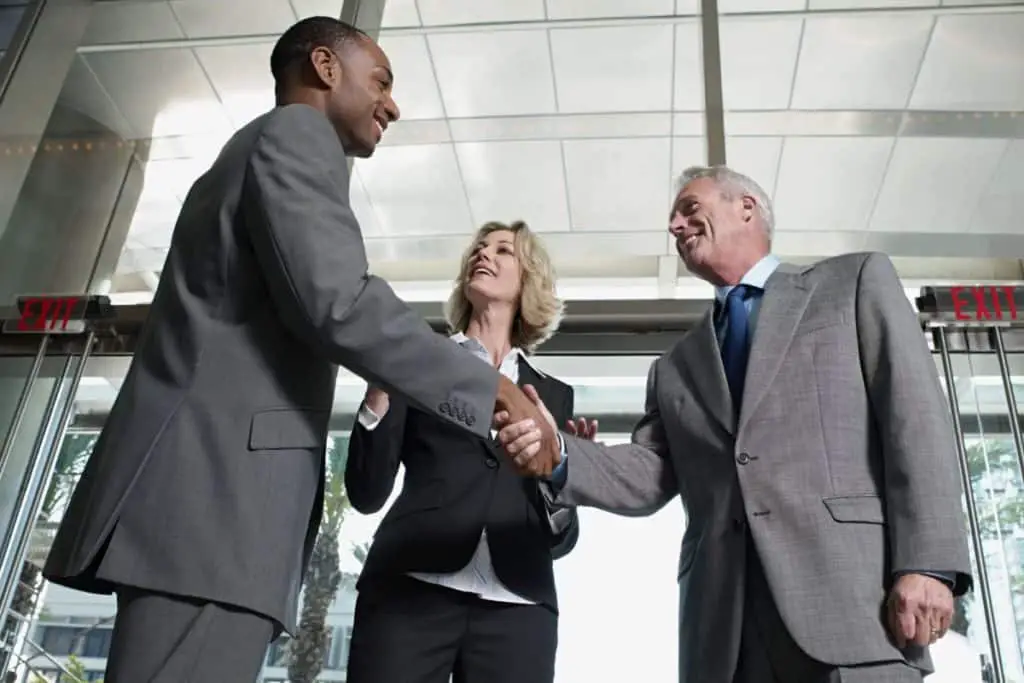 You must work with a licensed Escrow Agent to provide escrow services. (Escrow Agent is the company). On the application, you will be asked to provide the Escrow Agent's name and license number.
To get a job in escrow, you may search for employment through online job forums, LinkedIn groups, or join the American Escrow Association. 
However, most job postings that I've seen require you to have at least 3-5 years of escrow services experience. So you may start by working as an escrow assistant.
Once you have accumulated adequate years of experience, you may get promoted to an escrow officer position.
Also, many title companies offer escrow services as part of the real estate closing. You may look into those companies in your area and see if they are hiring.
Step 4: Conduct a background check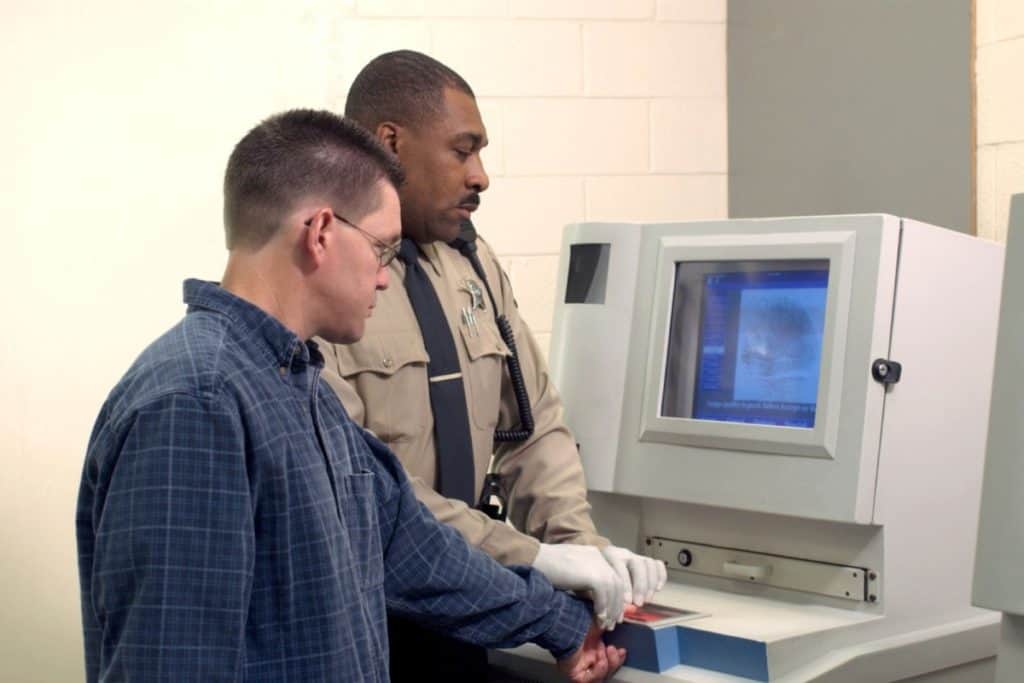 It is to ensure you are a trustworthy professional and will serve the public's best interest. After all, an escrow officer will handle a significant amount of other people's money on a day-to-day basis. 
The Escrow Departments in some states may decline applicants who have been convicted of, or plead guilty or no contest, to a felony or a gross misdemeanor involving dishonesty within the last seven years. 
To determine your person's character, you need to obtain a fingerprint background card. This usually can be done at your local law enforcement and the processing fee is around $45 to $50.
After you read the background check result, if you find any inaccuracy, you may challenge it with the State Patrol (WSP) or Federal Bureau of Investigation (FBI). But you must do so within a reasonable amount of time.
Furthermore, in some states, an escrow officer applicant must to provide a personal credit report. It must be pulled within 30 days that the Department receives your application.
Step 5: Provide verification of coverage
Each escrow agent must have an E&O coverage and surety/fidelity bond. This is to protect clients against wrongdoing, which results in financial damage. Then they can file a claim against the policy or the bond.
When you submit the application, you need to attach the verification of those coverages. You may get it from the Escrow Agent who employs you.
Step 6: Submit an Escrow Officer Application to the State Department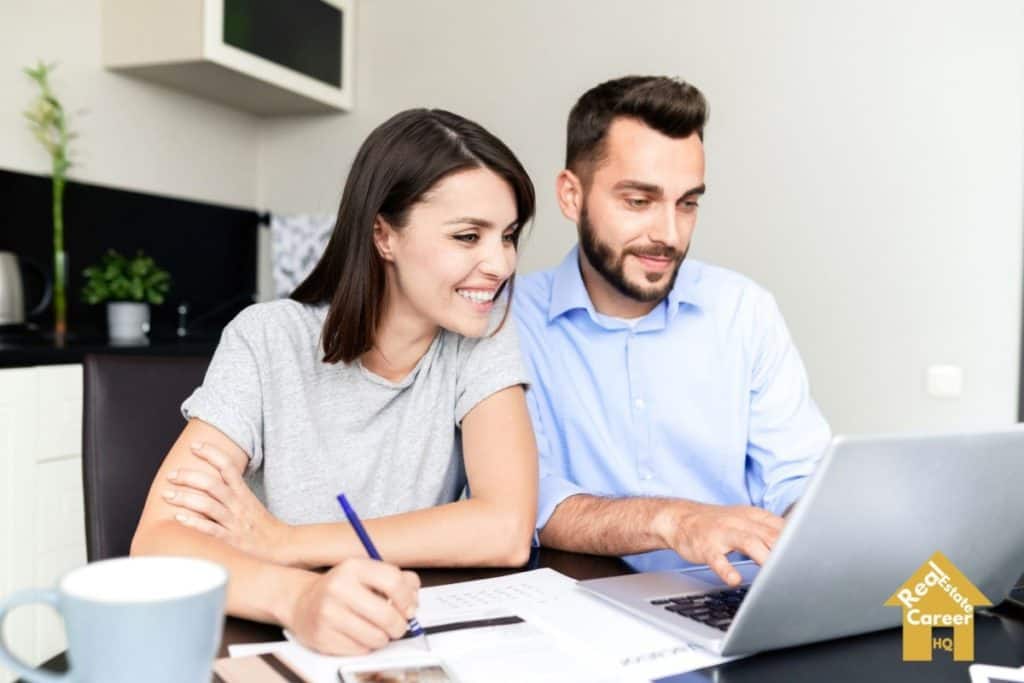 In the escrow application, you will include many details about yourself.
In addition to the basic info (i.e., name, address, contact number, date of birth), you are required to provide residential and employment history in the past ten years.
You also need to disclose criminal history or had any disciplinary history. If so, you must provide further details about the incident. Since you will represent an escrow agent when providing the escrow services, the company official needs to sign it. 
The application fee is $150 to $200. State Departments usually accept a cheque payment.
You also need to attach the:
Personal credit report
Fingerprint card 
Escrow officer examination passing score certificate
Verification of E&O and fidelity bond coverage
Once all the required documents are ready, you may mail them to Escrow Licensing Department in your state.
Step 7: Study the Escrow Act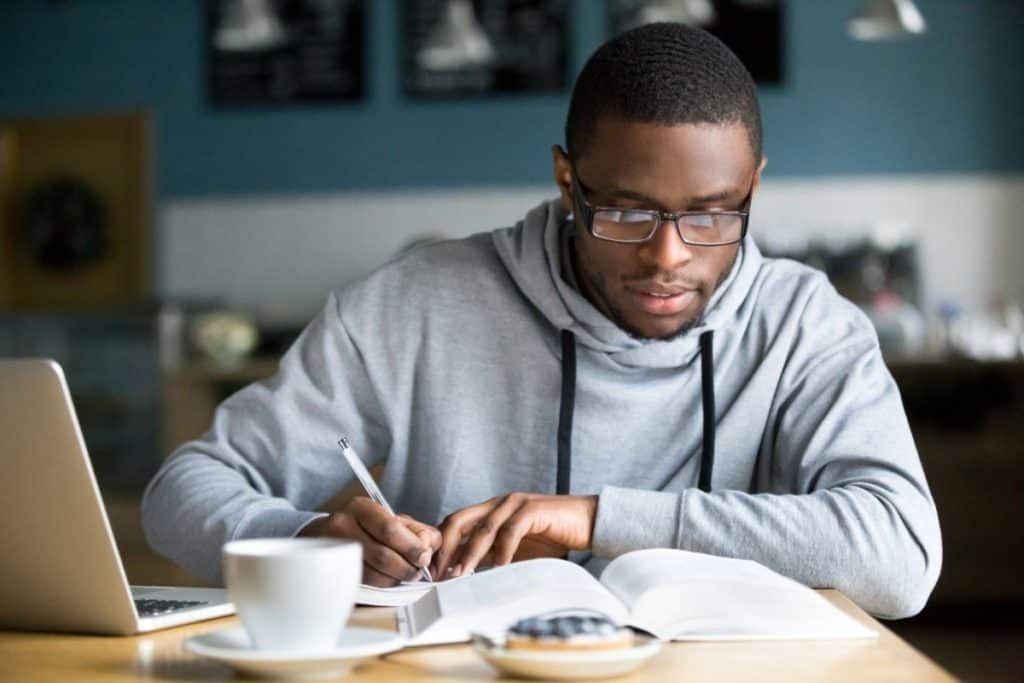 The financial well-being of many people depends on the accuracy and completeness of your escrow services. You must equip yourself with the necessary escrow knowledge.
When you read the Escrow Act in your State Legislature, they pretty much cover everything you need to know about being an escrow officer or agent. They are indeed a useful reference if you want to know more in-depth about each escrow topic.
However, its wording is more technical and formal. So I would go through the FAQ page on the Department's website first, then read the Legislature only if I need further clarification.
How long does it take to become an escrow officer?
It may take as little as three weeks to become an escrow officer. But application review also depends on the completeness of the required documents. 
However, getting the escrow officer license is only part of the requirements. Many firms only hire an escrow officer with at least 3 to 5 years of experience.
As discussed earlier, you may start as an assistant to gain some industry experience.
How much does it cost to become an escrow officer?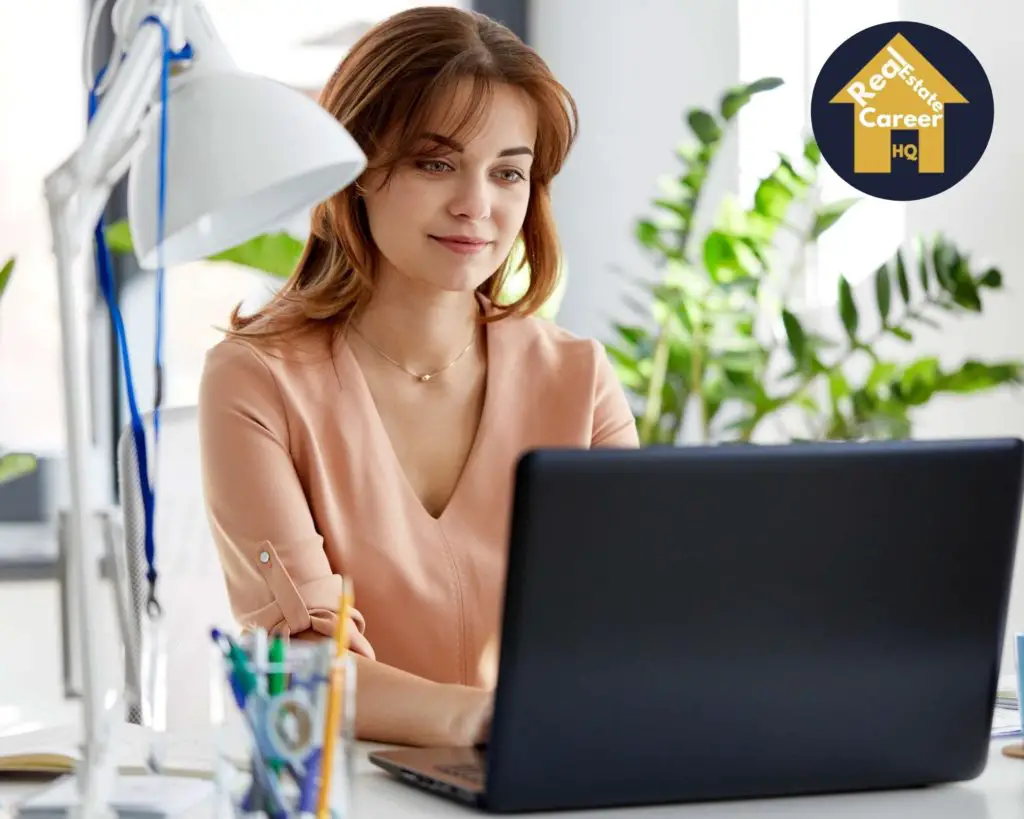 It takes approximately $360 to $425 to become an escrow officer. Here's the breakdown:
Escrow officer test: $175
Background check fee: $35 to $50
Escrow officer application fee: $150-$200
There could be other expenses involved such as pre-licensing courses, continuing education, license renewal fee and business supplies.
Is there any education requirement to become an escrow officer?
The education requirement to become an escrow officer is not very stringent. Some state may require you to complete the pre-licensing course from an approved education provider, but most only need you to have a high school diploma.
However, it would help if you have some background knowledge of real estate, accounting, and finance. 
Here's another post you may be interested in: "Should I Major in Real Estate?"
When to renew the escrow officer license?
Most states require their escrow officers to renew the license annually. You may mail the renewal application to the Escrow Department along with the renewal fee. Some states also have the options to do so online.
Furthermore, you may be required to complete a continuing education course. For example, in Nevada, escrow officers need to take at least 10 hours of continuing education from an approved course provider.
The curriculum must consists topics on ethics, instruction on fraud and consumer protection, federal and state law and regulations relating to escrow activities.
Once your renewal application is approved, the Department will send you the license.
Where can I obtain more details about being an escrow officer?
You may contact the Escrow Department in your state. Other good resources are the Escrow Act in the State Legislature and the FAQ page on the Department's website.
I'll also write more articles on the escrow officer professions. So please make sure to revisit this blog.
Helpful ideas for building your escrow services career
Tip#1: Network with other real estate professionals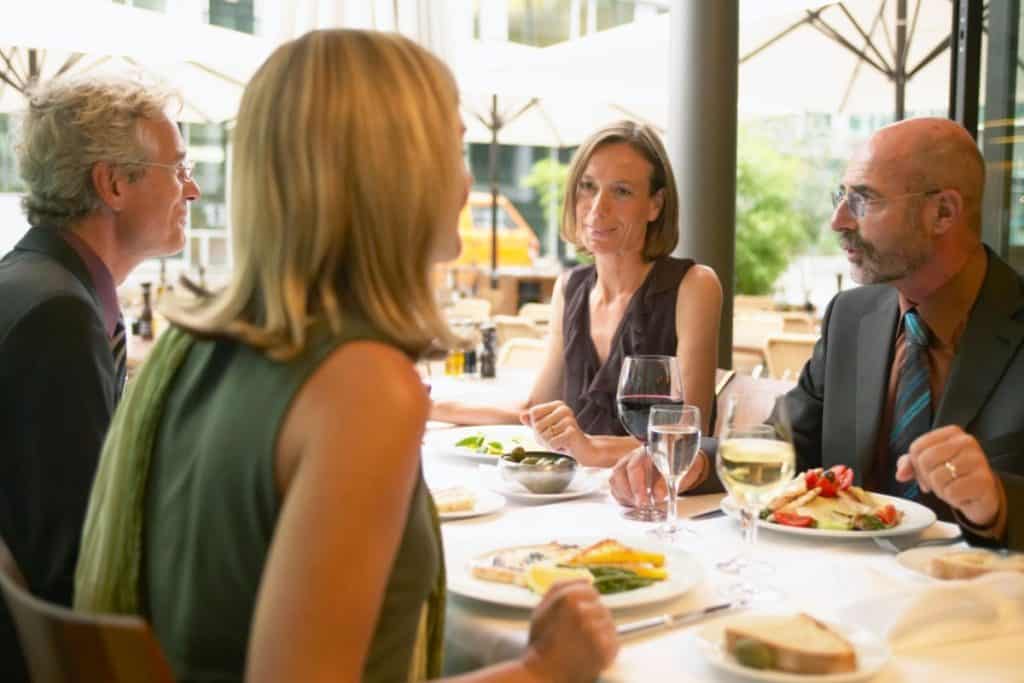 In addition to connecting with other escrow companies, networking with other real estate professionals would be a great idea. Mortgage agents, lenders, notary loan signing agents, and realtors can all provide you with valuable insight, which could help your career building in the long haul.
Here's a list real estate professional groups on our resource page. Hope this will be useful to you.
Tip#2: As you master the skills and experience in the escrow industry, you may consider becoming an Escrow Agent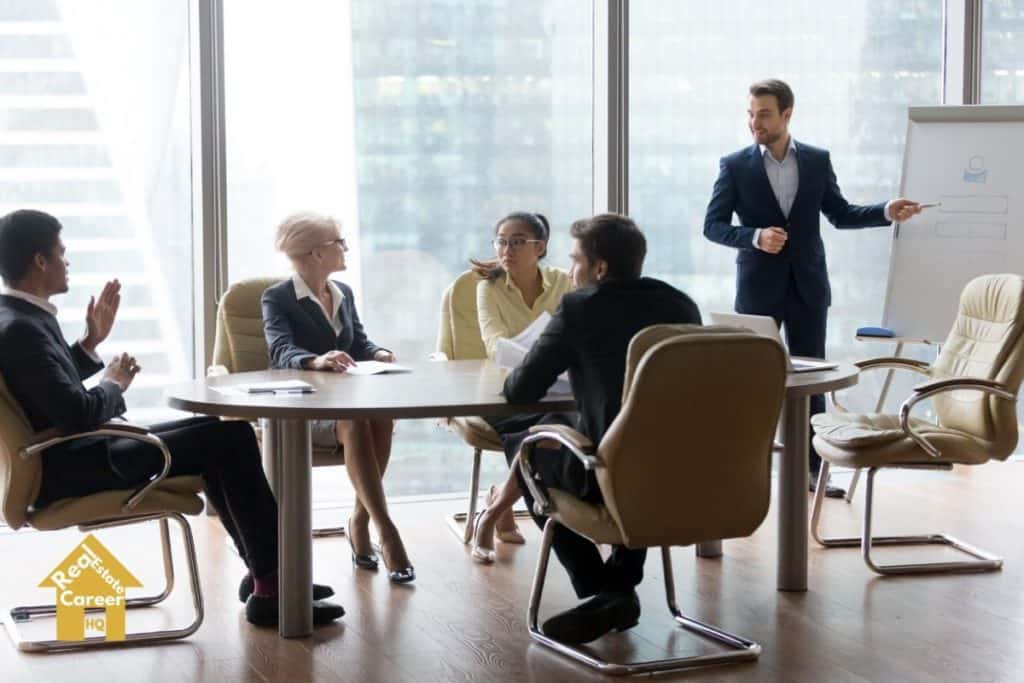 This license allows you to set up your own company and hire other escrow officers. Thus, lead to a scalable business model. 
To become an Escrow Agent, you must:
Domiciled in the U.S.
Provider a fingerprint card
Passed the escrow officer test
Set up a trust account in a financial institution
Maintain a fidelity bond with the required minimum coverage. It needs to cover each corporate officer, partner, escrow officer, and employee who engages in escrow transactions.
Obtain a minimum surety bond
Have an E&O policy coverage
Provide business history and personal credit report for yourself and all of the officers, directors, owners, partners, and control persons
Submit an Escrow Agent Application and license fee
Reference:
Washington State Legislature
Washington Department of Financial Institutions (source)
Washington Designated Mortgage Broker and Escrow Officer Exams Candidate Handbook Feb 2018 (source)
Nevada State Legislature, Chapter 645A- Escrow Agencies and Agents (source)
First American Title- Your Guide to Real Estate Customs by State (source)