(**) Disclosure: This post may contain affiliate links, meaning our company, JCHQ Publishing will get a commission if you decide to make a purchase through the links, but at no additional cost to you.
Since you come across this article, I'm guessing you are either a soon-to-be high school graduate who is trying to select the major program at a college/university. Or you could be someone who is going back to school to enhance the academic profile and knowledge.
Either way, selecting the right degree program is a serious decision. Frankly, it involves a considerable investment of your time and money.
So should you major in Real Estate? You don't need a real estate degree to become a licensed real estate salesperson. But a Real Estate degree program can equip you with an abundance of real estate knowledge and open the door to more career options. 
"Title: Real Estate.

Definition: A program that prepares individuals to develop, buy, sell, appraise, and manage real estate. Includes instruction in land use development policy, real estate law, real estate marketing procedures, agency management, brokerage, property inspection and appraisal, real estate investing, leased and rental properties, commercial real estate, and property management. "

Quote from National Center for education statistics
Whether you should major in real estate involves many different considerations. In this post, you'll find what are the tuition and course curriculum in a real estate degree. What is the licensing requirement to be a real estate sales professional? Some high ranking educational institutions that offer real estate degree.
I hope this post could give you some helpful insights into selecting your education path.
Do you go to college for real estate?
As mentioned earlier, you don't need to have a college degree to become a licensed real estate salesperson. Most Real Estate Commissions only require you to hold a high school diploma, complete the pre-licensing courses, and pass the salesperson exam.  
Although having a Bachelor's degree in real estate allows you to waive the pre-licensing courses requirement in most states, that alone might not justify the investment to obtain a real estate degree. 
The salesperson pre-licensing courses can usually be completed within 2 to 3 months, while the fees are just under $1,000.
On the other hand, it would take years and significantly more expensive tuition to complete a real estate degree program. (I'll also go over that aspect in more detail later in this post.)
Even if later, you want to upgrade your license to the Broker status, Licensing Boards typically do not require you to complete any post-secondary education. They just need you to have certain years of salesperson experience, finish the broker pre-licensing courses, and pass the broker exam. 
(You may click here to find out the real estate agent licensing requirement in different states.)
Having said that, obtaining such a major degree could also be helpful if you're going to a real estate-related profession. For instance, many states require you to have a Bachelor's degree if you want to become a Certified Real Estate Appraiser, especially if you are pursuing the Certified General Appraiser license in working on commercial properties.  
The Real Estate Appraisal Board doesn't specify what major program you need to have. But if you were going to get a Bachelor's degree anyway, why not choose something related to your future profession. 
Here's another post you might be interested: Do You Need a College Degree to be a Real Estate Appraiser?
How much can you make with a real estate degree?
The average salary for one with a Bachelor's Degree in real estate is $60,000. Having post-secondary education on real estate is not just for becoming a salesperson, it also opens up the door to another career path.
Education
Average Salary
Type of Jobs
Certificate (Cert), Real Estate Degree
$50,000
Property Manager, Executive Assistant,
Administrative Assistant, Operations Manager, Real Estate Broker, Commercial Property Manager,
Office Manager
Bachelor of Business Administration (BBA), Real Estate Degree
$66,000
Real Estate Analyst ,Financial Analyst, Property Manager, Real Estate Appraiser, Transaction Manager, Research Analyst
Master of Business Administration (MBA), Real Estate Degree
$100,000
Vice President (VP) Real Estate Acquisitions,
Real Estate Development Manager,
Vice President (VP) Operations, Real Estate Analyst,
Real Estate Asset Manager,
Financial Analyst
Source: Payscale.com
How many years do you have to go to college for real estate?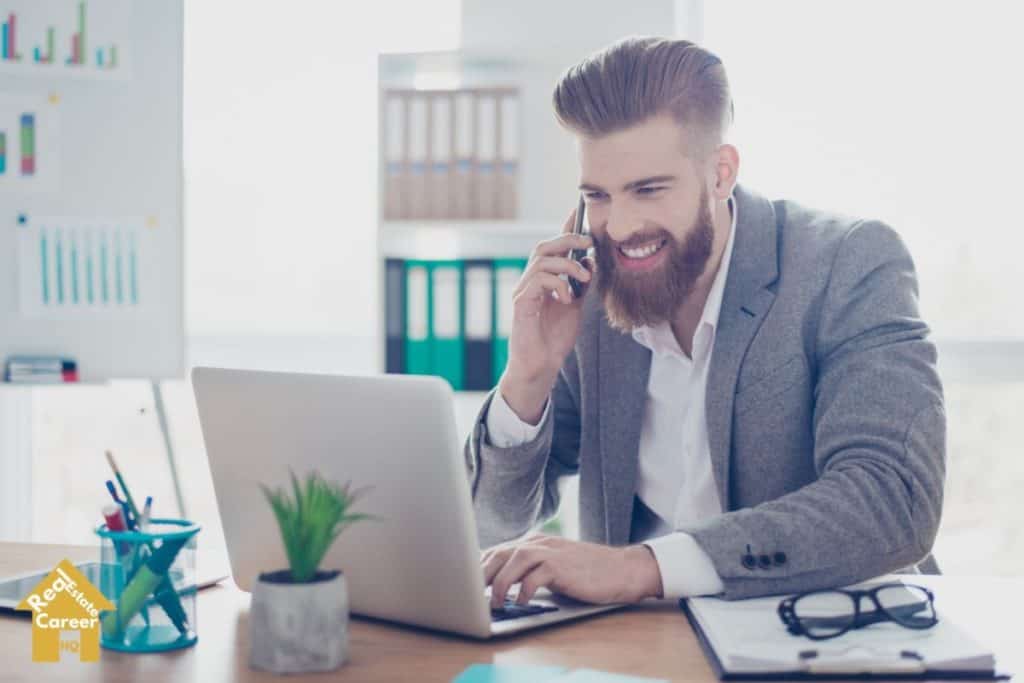 Associate Degree typically would take two years to complete, whereas a Bachelor's Degree in real estate would take four years in college or university. 
However, I have blogged about the salesperson licensing requirement of different states. In order to be exempted from the pre-licensing education, Real Estate Commissions seem to require you to hold a Bachelor's degree in real estate. So far, I haven't found any that acknowledges the Associate Degree.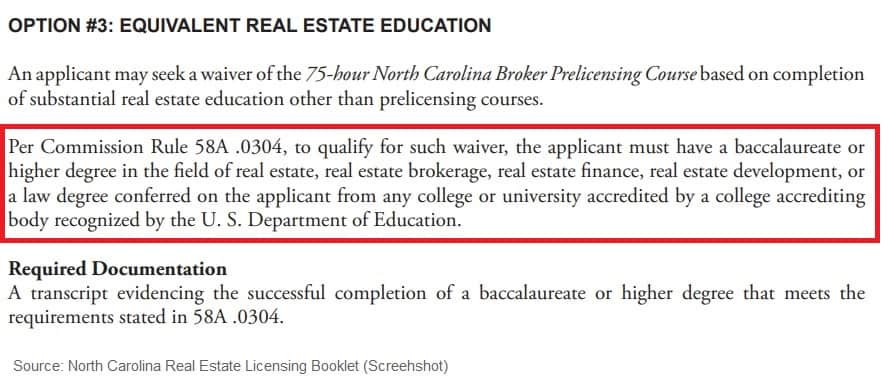 What classes should I take for real estate?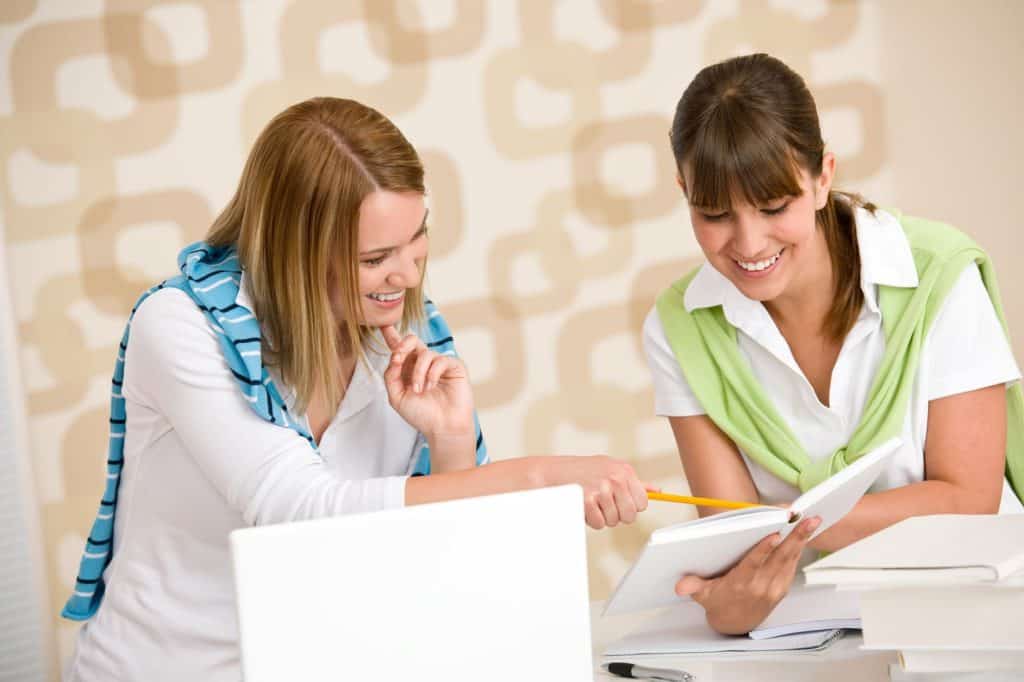 The best way to understand what classes are needed is to check out the school that offers a real estate degree. I read through the undergraduate program at the Wharton School of the University of Pennsylvania.
Their curriculum includes 13 real estate classes, and below is a snippet of the course description. 
1) Real Estate Law: This course covers the fundamentals of real estate finance and development from a managerial and legal aspect.
2) Global Real Estate: It is an introductory course to global real estate markets which focuses on income-producing real estate assets.
3) Housing Markets: It is for students who want to learn about the operations and economics of housing markets. It is mainly focusing on the U.S., with a limited amount of international material for comparative purposes. 
4) Real Estate Investments – It introduces investment and financing issues on real estate. This course covers decision making on investments, project evaluation, financing strategies, and real estate capital markets. 
5) Urban Real Estate Economics – This course uses economic concepts to analyze real estate markets, trends, and values. It talks about how local and federal government policies could impact real estate pricing and urban development. 
6) Urban Fiscal Policy– This course discusses the provision of services through cities and other local governments. For example, why cities exist? Does urban public finance matters? It will also cover a range of topics such as investments in infrastructure, poverty, inequality, corruption, crime, high cost of living, and gentrification. 
7) International Housing Comparisons– This class will go over housing finance systems and their outcomes across the world. It will also cover topics that are specific to the U.S. For instance, the securitization markets development and the challenges of housing finance reform. (e.g., the future of Fannie Mae and Freddie Mac.)
8) Advanced Real Estate Investment and Analysis -This course will go in-depth on real estate investment and investment analysis issues. It will review key issues in the current industry, along with academic research. This way, you could learn the theory, empirical results, and current events. 
The class will be in the form of lectures, case discussions, and guest speakers. 
9) Real Estate Development – This class will go through "ground-up" development, re-hab, and acquisition investments. 
It will discuss raw, developed land, office, R & D, retail, warehouses, single-family and multi-family residential, mixed-use. "Specialty" uses real estate will also be reviewed. (e.g., assisted living, golf courses, and fractional share ownership.) What are their similarities and differences between traditional real estate? 
10) Real Estate Disruptions – This course will review how technology is changing in many aspects of the real estate industry. How did technology change the demand for real estate? How will it shape the way real estate is used, designed, developed, constructed, financed, leased, maintained, and managed?
11) International Real Estate Comparison – This is a non-U.S. focused course. It explores the cross-border real estate development globally, with an emphasis on emerging market economies.
12) Real Estate Entrepreneur – This is a mini-course where students can learn entrepreneurial aspects of real estate investments. Students can gain an understanding of what are the components of a successful entrepreneur in the real estate industry. 
13) Independent Study – It needs to be arranged and approved by a Real Estate department faculty member.
What schools offer real estate courses?
Although there are a tremendous number of schools that offer real estate courses, you should make sure that the one you are enrolling in is an accredited institution.
You can do so by contacting the U.S Department of Education. The Department oversights the postsecondary accreditation system by reviewing all federally-recognized accrediting agencies. You may also check out their Database of Accredited Postsecondary Institutions and Programs.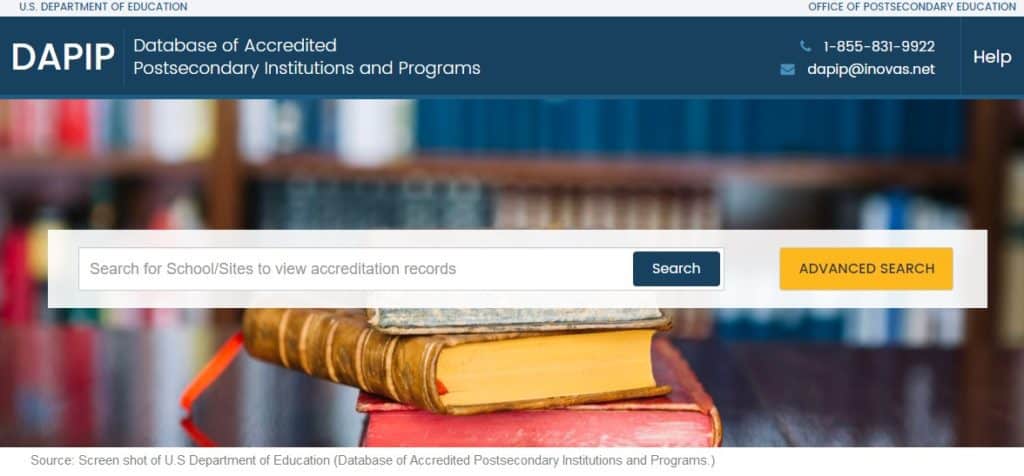 Furthermore, if you depend on the real estate degree to fulfill any licensing requirement, you should double-check with the associated Licensing Issuing Board.
What is the best university for real estate?
I found a list of Best Real Estate Schools from the U.S News website. They ranked them according to the peer assessment surveys that they conducted. In order to make it to this list, these undergraduate programs must be accredited by the Association to Advance Collegiate Schools of Business.
I also input these school names into the Database of Accredited
Postsecondary Institutions and Programs and able to find their Institutional Accreditation and their contact info.
Here are the 12 Best Schools that offer real estate degrees!
Ranking in Real Estate
School
Reputation Score

Tuition and Fees
(in-state)
Room and Board
Out-of-State Tuition
Total Enrollment
Contact info
Accreditor

1
University of Pennsylvania
4.8
$57,770
$16,190
N/A
10,183
1 College Hall, Room 100, Philadelphia, PA 19104 | (215) 898-5000 | www.upenn.edu
Middle States Commission on Higher Education
2
University of Wisconsin-Madison
4.0
$10,725
$11,558
$37,785
32,648
500 Lincoln Dr, Madison, WI 53706
(608) 262-1234
www.wisc.edu
Higher Learning Commission
3
University of California-Berkeley
4.6
$14,184
$18,754
$43,176
30,853
200 California Hall, Berkeley, CA 94720-1500
(510) 642-6000
www.berkeley.edu
WASC Senior College and University Commission
4
New York University
4.4
$53,308
$18,684
N/A
26,733
70 Washington Square South, New York, NY 10012-1091
(212) 998-1212
www.nyu.edu
Middle States Commission on Higher Education
5
University of Southern California
4.1
$58,195
$15,912
N/A
19,907
University Park, Los Angeles, CA 90089-0012
(213) 740-2311
www.usc.edu/
WASC Senior College and University Commission
6
University of Texas-Austin
4.4
$10,818
$11,812
$38,228
40,804
110 Inner Campus Drive, Austin, TX 78712
(512) 471-3434
www.utexas.edu
Southern Association of Colleges and Schools, Commission on Colleges
7
University of Florida
3.8
$6,380
$10,220
$28,658
35,491
300 SW 13th Street, Gainesville, FL 32611
(352) 392-3261
www.ufl.edu/
Southern Association of Colleges and Schools, Commission on Colleges
8
University of Georgia
3.8
$12,080
$10,314
$31,120
29,611
456 East Broad Street, Athens, GA 30602
(706) 542-3000
www.uga.edu
Southern Association of Colleges and Schools, Commission on Colleges
9
Florida State University
3.4
$6,507
$10,780
$21,673
32,472
222 South Copeland Street, Tallahassee, FL 32306-1470
(850) 644-2525
www.fsu.edu
Southern Association of Colleges and Schools, Commission on Colleges
10
Cornell University
4.2
$57,222
$15,296
N/A
15,182
300 Day Hall, Ithaca, NY 14853
(607) 255-2000
www.cornell.edu
Middle States Commission on Higher Education
11
Georgia State University
3.4
$11,076
$14,908
$30,114
27,190
33 Gilmer St SE, Atlanta, GA 30302-3083
(404) 651-2000
www.gsu.edu
Southern Association of Colleges and Schools, Commission on Colleges
12
Marquette University
3.1
$43,936
$13,200
N/A
8,435
Clark Hall, Room 341 530 N. 16th Street PO Box 1881, Milwaukee, WI 53201-1881
(414) 288-3841
www.marquette.edu
Higher Learning Commission
Source: U.S News and DAPIP website (March 2020)
Do real estate degrees worth it?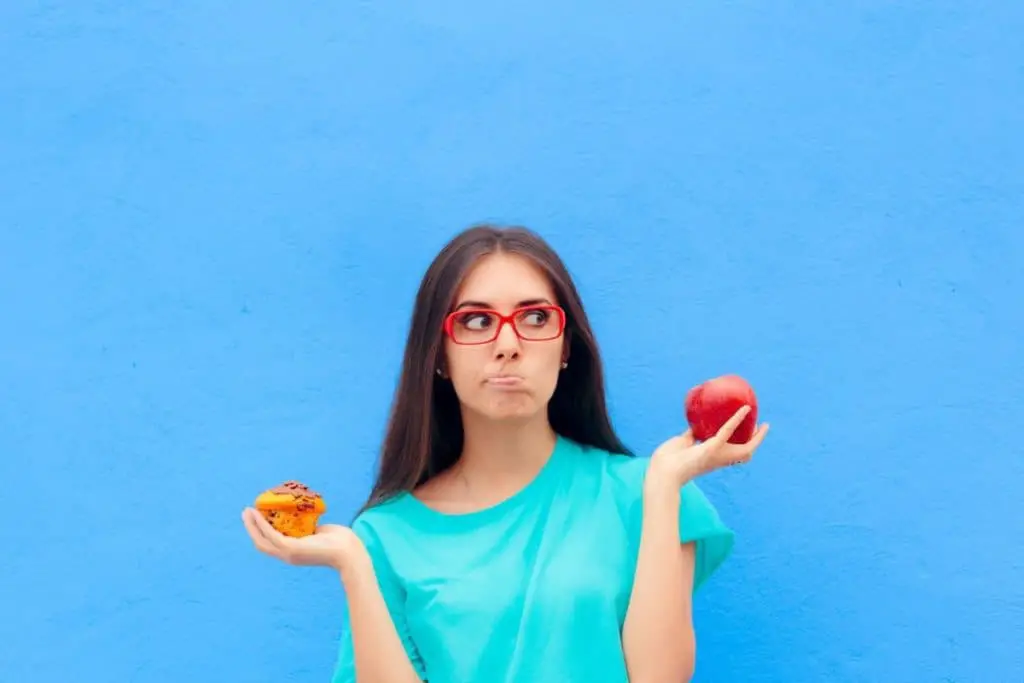 I discussed this with several realtors. Some expressed that it does not worth the time and investments to get a real estate degree if your sole purpose is to become a licensed salesperson. It could take a few years and five-digits tuition fees to do so. 
If you are taking the pre-licensing courses route may only cost you somewhere close to $1,000 while that could be accomplished within 2 to 3 months. 
Besides, they believe the utmost importance in the real estate sales profession is experience. Rather than getting a Bachelor's Degree, some suggested getting a head start in the industry and begin building your client base. This way, you will be making money rather than spending on tuition. 
In these aspects, they do not believe the benefits of having a real estate degree can justifiable for such a huge opportunity cost. 
(If you decide to take the pre-licensing courses to become a sales agent, here's an education resource page that could be helpful to you.)
However, the real estate career is not only limited to the sales profession. There are many other jobs in the real estate industry, such as property manager, real estate appraiser, and asset manager. 
(Here's an article which covers the 12 different professions in the real estate field.)
Frankly, the turnover rate of real estate agents is quite high in the first few years. Having a Bachelor's Degree could leave you with more career options down the road. 
Therefore, whether getting a real estate degree worth the investment would depend on your current financial situation and what you want to achieve in the long run.
Looking to succeed in the real estate industry? Subscribe to our exclusive email list today and gain access to expertly curated real estate guides from industry leaders, as well as discounted CE courses and the latest industry updates. From marketing strategies to virtual staging techniques, our handpicked resources cover everything you need to know to stay ahead of the game. Click here for more details!
(**) Affiliate Disclosure: Please note that some of the links above are affiliate links, and at no additional cost to you. Our company, JCHQ Publishing will earn a commission if you decide to make a purchase after clicking on the link. Please understand that we include them based on our experience or the research on these companies or products, and we recommend them because they are helpful and useful, not because of the small commissions we make if you decide to buy something through the links. Please do not spend any money on these products unless you feel you need them or that they will help you achieve your goals.
Disclaimer: The information in this post is for general information only, and not intend to provide any advice. They are subjected to change without any notice, and not guaranteed to be error-free. Some of the posts on this site may contain views and opinions from individual not related to JCHQ Publishing. They do not necessarily reflect our view or position.
Reference: