(**) Disclosure: This post may contain affiliate links, meaning our company, JCHQ Publishing will get a commission if you decide to make a purchase through the links, but at no additional cost to you.
I always enjoy watching Shark Tank, and I recently came across an article where Kevin O'Leary said, "Women-run businesses make me the most money." 
He explained that many successful female entrepreneurs tend to have the following common qualities:
Time management
Setting realistic goals
Listening to critique
These attributes are also crucial when running a property management company. To grasp more on this concept, this time, I'm delighted to interview Heather Cook, also known as Mama HACs. 
Heather is a loving mother of two children and a wife to a teacher. Through her hard work and dedication, she has started a thriving virtual property management company that is on its way to good things.
Heather was kind enough to share her business journey with us, so enjoy!
Here are some interesting facts about Heather Cook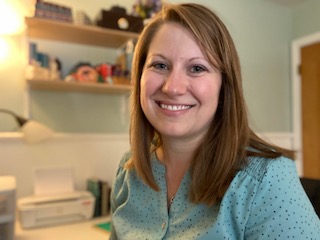 Heather Cook, aka, Mama HACs is a virtual property manager in New York.
She has two children – a five year old son in kindergarten and a daughter who will be four at the end of October and is currently in preschool.
Heather loves making things for them and their six year old nephew. Among other things, she made dolls/stuffed toys such as baby Yodas, Poppy, Iron Man, Spider-Man, and she's currently working on making them Yoshis!
Her family also has a Shih Poo named Bailey and an ornery cat named Billy.
You have a very interesting company's name, Mama HACs. Is there any meaning or story behind it?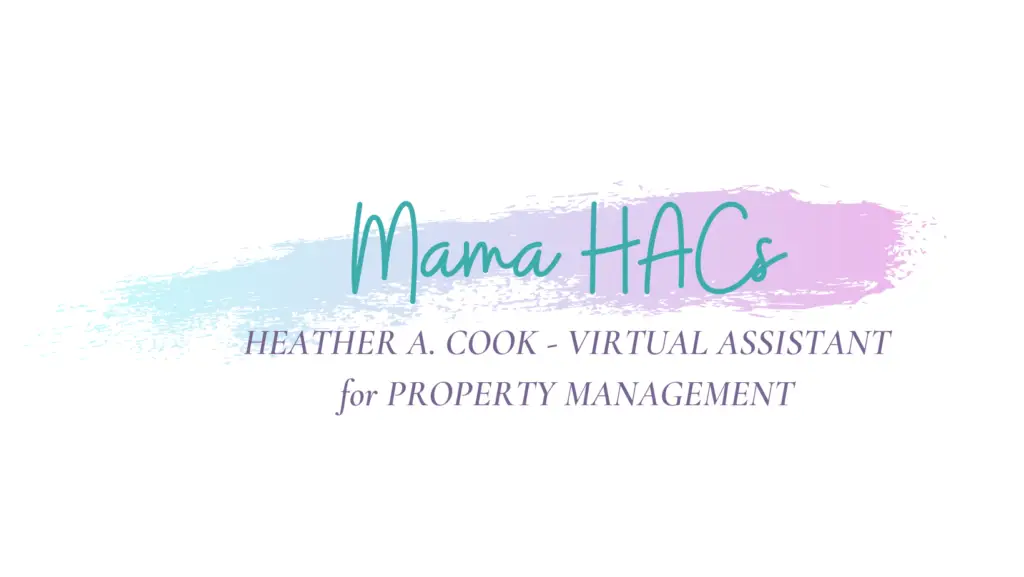 Mama HACs was originally created to be a blog. It was geared towards working moms with tips and tricks (hacks, if you will, my initials are HAC, so a play on words) for cleaning, budgeting, meal planning, etc. 
Later on, I refined my business model to offering property management services. I figured the name is still a great fit for the branding, so I kept Mama HACs.
I don't know if being a mom is part of it as much as it is just my personality. I am a very detail-oriented, organized person. I've always liked working with elementary-aged kids (and I have found that dealing with many adults is just like dealing with children which requires a lot of patience). 
I'm also very black and white when it comes to following the rules. 
These attributes align nicely with my role as a property manager.
On a separate note, although my brand is Mama HACs, and I have wanted to help working Moms, the majority of my clients are actually male. This is quite interesting because statistically speaking, property management is a female-dominated industry.
So how did you get into the property management profession? Is that something you have always wanted to do?
I was born and raised in Indiana but moved to Rochester, New York about 14 years ago for an internship as a paralegal. After deciding that I didn't want to go into law, I went back to school to be an elementary teacher. 
However, I ended up as an Office Manager at a manufacturing company. After about a year of working there, the owner of that company and his friend purchased an apartment complex and asked me to also be the Property Manager. I did both jobs for about four years. Then my last year there, they had me just focus on managing the property. 
When we were in the lockdown, I was doing my job as a property manager from home and realized that a lot of tasks can be done remotely.
In the same period, I also had a Virtual Assistant business servicing mompreneurs. Seeing a demand on property management administrative services, I decided to expand my business offering and ended my working relationship at the local company. Since then, I have been seeing inquiries for property management flying in.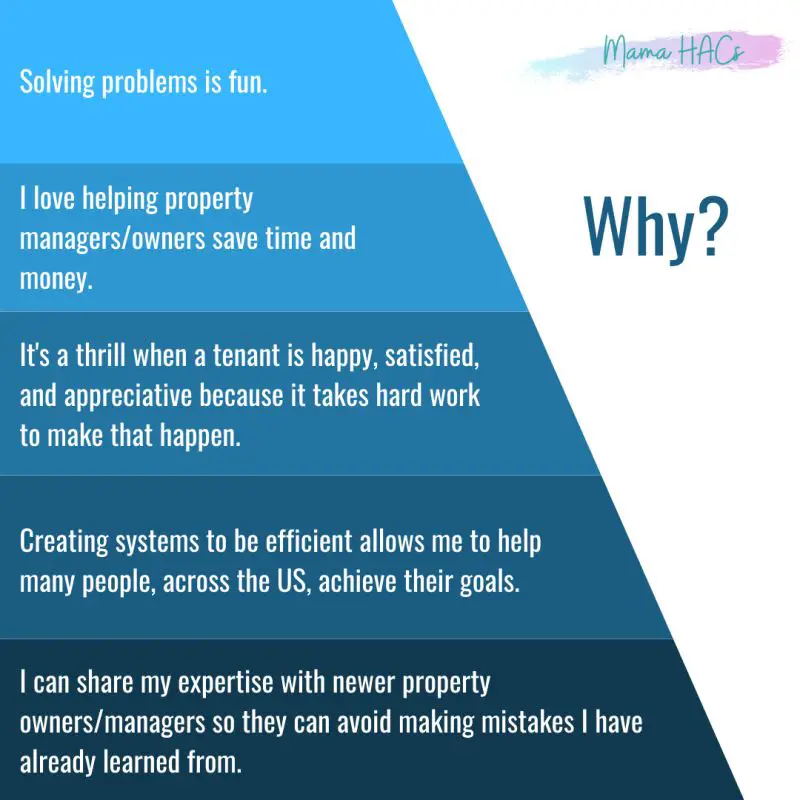 Can you please tell us more about your property management services? 
Mama HACs specialize in assisting with residential properties which are anything tenant-related. 
We can assist with filling vacant units – this includes answering inquiries about available units, scheduling showings, screening applicants, establishing rental criteria. We also help draft a lease, get the necessary documents signed, and coordinate the move-in process. 
Once the unit is filled, we help manage the unit. Our service includes
Answering tenant questions;
Handling concerns, complaints, issues;
Coordinating maintenance requests; 
Sending notices regarding late rent, lease violation, inspections;
Implementing retention efforts; 
Helping with the renewal process or move-out process.
We also handle some smaller, short-term projects on a case-by-case basis – for example, creating templates or consulting new property managers or self-managing owners. 
The only things we can't do at the moment are market available units or directly collect rent.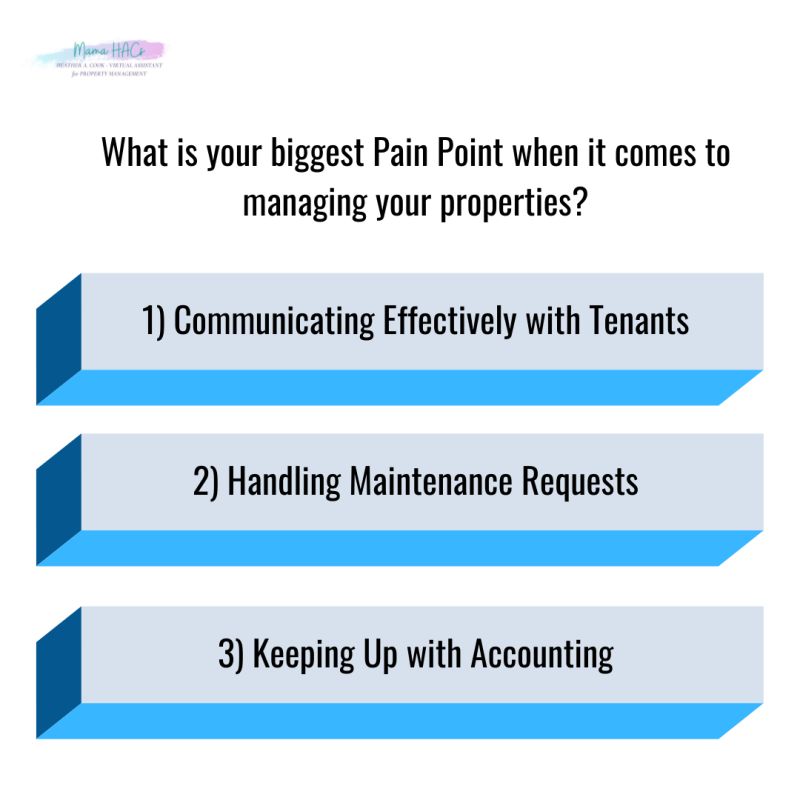 Wow, that seems to be a lot to handle. So what does your typical working day look like? Do you work in the evening or weekend?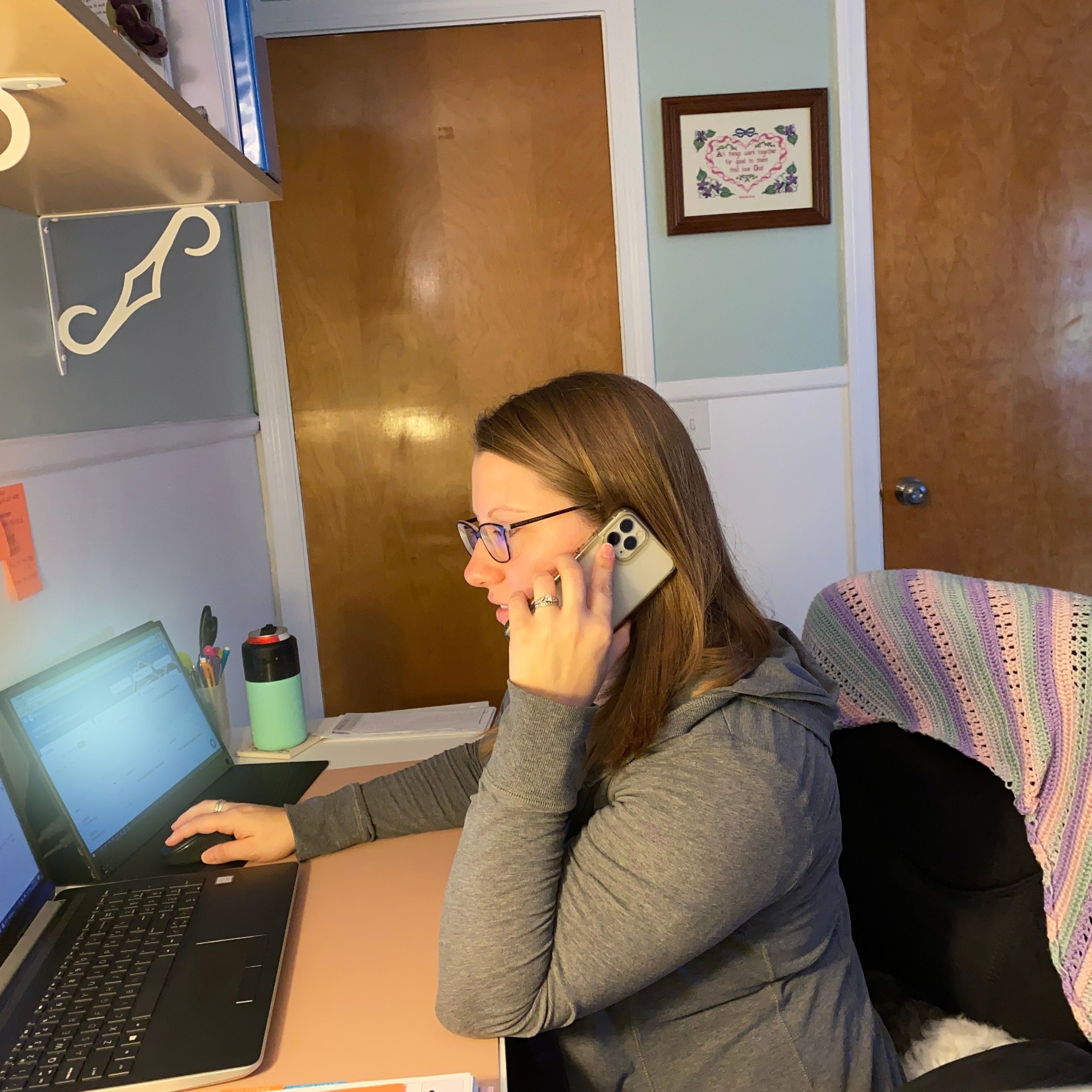 My typical workday involves answering emails, phone calls, and text messages from tenants, owners, property managers, and potential clients. 
Other tasks vary depending on the day, day of the week, or where we're at in the month. For example, on the 5-9th of the month, I'm usually following up with tenants who haven't paid rent yet, sending out notices, and then also making sure owners are paid, and management fees are collected for my clients. 
However, I typically do not work in the evenings or weekends as that is family time. Depending on the day, I usually start my day between 8:30-9:30 am and end it at 4:00 pm. 
Some days I am away from the computer for about an hour or two in the afternoon. It just depends on if it's a day my daughter has preschool or daycare. 
Since you are working virtually, do you ever need to visit the managed property? 
I have designed my business so that I do not need to personally visit the managed properties. This way, I can offer my services to anyone in the US. How inspections, maintenance requests, showings are handled is really dependent on how my client wants to do it.
You'll find that most companies who use VAs or Remote/Virtual PM's will have a leasing agent to help with tenant placement, and then either maintenance staff or they will rely on vendors for maintenance requests.  
So I will focus on fulfilling other aspects of the property management needs.
What does working remotely mean to your family?
My husband is a middle school and high school social studies teacher. He quitted his 14 years job last year, and pursued an online career also in the education field. So we are both working from home now!
It has been an adjustment, but we are both enjoying it so far. My daughter is home in the afternoons three days a week, and she has been doing awesome so that we can focus on our work.
It has helped that my husband and I both have slightly flexible schedules, so when she needs our attention, either one of us can always be there for her!
In the past six years, the average vacancy rate of your managed properties has only been 1.22%, while the average retention rate is 80%. This is quite outstanding figures! How did you manage to have such an incredible result?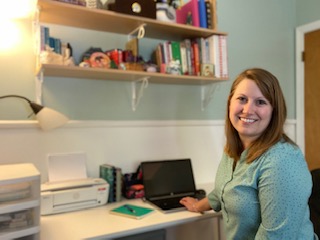 A lot of factors played into this.
1) Begin by finding the right tenants. A good and strong rental criteria is a must.
2) When interacting with tenants, be professional, empathic, but firm. Make sure they know what to expect and when. No one likes unpleasant surprises.
3) A little goes a long way. Retention efforts in my mind are huge, but you don't have to break the bank. Simple birthday cards or holiday cards to tenants can go a long way.
Gift cards or a small, practical gift at move-in as a "thank you for renting from us" will help to start out on the right foot. Gift cards to a local or close-by pizza place are great because that is usually what most people order when they are moving!
I have also worked with landlords who provided a can of stainless steel cleaner and a special bathroom cleaner at move-in to help the tenant start off on the right foot and not scratch or damage the appliances with other cleaners.
Offering a "thank you for renewing" gift card ($5 or $10) is also a nice gesture to the tenants.
4) Making it right. Things happen, things go wrong, things can be out of our control. A fridge may break, food may spoil, offering a tenant a gift card to a local grocery store or providing a small rent concession – $20-30 – will be appreciated.
Or maybe it's going to be a long wait until something can be fixed or replaced – again, offering a gift card or rent concession shows you care.
5) Communication. Keeping the tenant informed and not in the dark is always going to be appreciated.
Many property management companies use software to streamline their process. I know that you have experience in using a few of them. Can you please share what you think about them?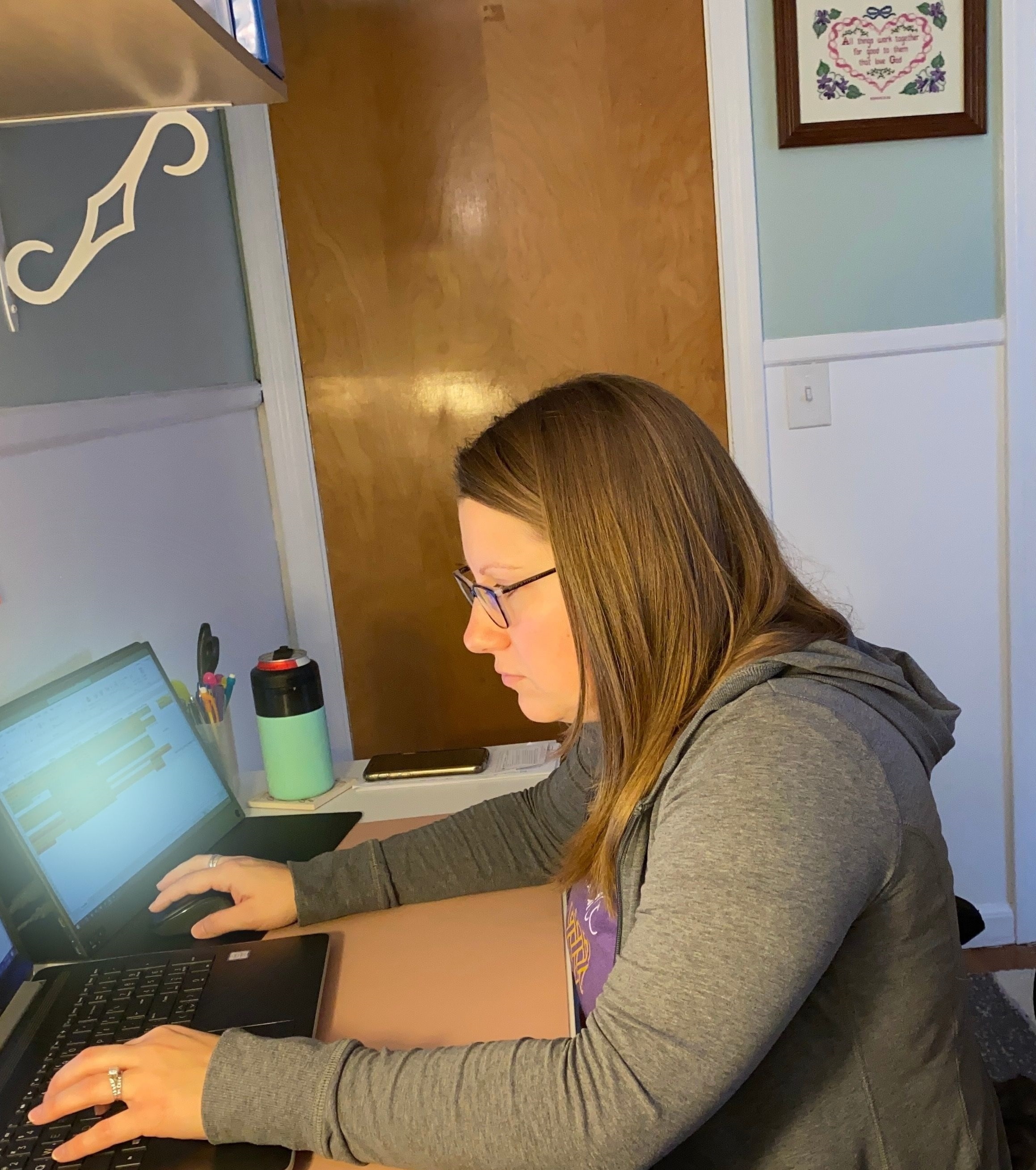 I am currently learning Buildium. But my favorite is ResMan. Unfortunately, they have a minimum unit count of 100. 
Regardless of what software program is used, it's important to use one that: 
allows tenants to pay online;
submit maintenance requests, including photos and/or videos;
track maintenance requests; allows tenants to communicate with the office and vice versa and records the communications within the program; 
allows for electronic lease signings and applications to be completed and submitted online is a great start. 
As much as can be automated and/or done electronically, the easier everyone's life will be.
Jacob: "Buildium is an ALL-in-ONE property management software that allows you to manage rental applications, maintenance requests, payment collections, tenant screening, showings coordination, property inspections, renter insurance, and many more. It also provides you with a professionally designed website so you can effectively build your brand. If you want to streamline your property management business, you may click here to check out Buildium". (**)
Is there any education or licensing requirement to start the property management business?
In order to market available units and directly collect rent, most states require that you have a real estate license. Otherwise, nothing is required. 
However, certificates like the ARM (which is certified through the Institute of Real Estate Management (IREM)) are always good to have. 
I was grateful to have the opportunity to get my ARM (Accredited Residential Manager) certificate. The courses provided more knowledge and helped me to see the big picture. The ARM can be completed online or in person. 
The courses were Property Management and Ethics. It took about 2-3 months to complete if my memory is accurate! 
The other thing that property managers should get is training on the Fair Housing Act. An attorney has recommended getting training every year because the laws always seem to be changing. 
Jacob: "Managing Residential Properties, Managing Commercial Properties, Managing Condominium and Homeowners Associations (**) are a few courses offered by the Institute of Real Estate Management (IREM). Even though they are not part of the pre-license education requirement, your enhanced knowledge will help to set you apart from others in the industry."
I notice that you're working toward the New York Real Estate Salesperson license. Would you mind telling us why you're doing it?
Sure, I am working toward the NY Real Estate Salesperson license so that I can eventually be a fully licensed property manager. But the entire process will take some time. 
As a Salesperson, you have to be under a Broker for about two years before starting courses to become a Broker. Once you're a Broker, then you can do it on your own. It surely opens up my property management services a little. As a Broker, I could market the available units and collect rent for them. 
I haven't completely decided how or if I will integrate that. I may expand services to assist sellers on the side. But regardless, having a real estate license provides more options if I ever need it. 
Jacob: "You may click here to check out the property manager license requirement in your state."
What is your view on the outlook of the property management business? And any future plan for your company in the next 3 years? 
I think, as with many things, more owners will go virtual with as much as possible. It saves them time and money. The pandemic/lockdown demonstrated that it is possible. 
Sadly, I'm finding that tenants' rights are going to outweigh the rights of owners. There needs to be more of a balance, or it might become harder for tenants to even find an available unit.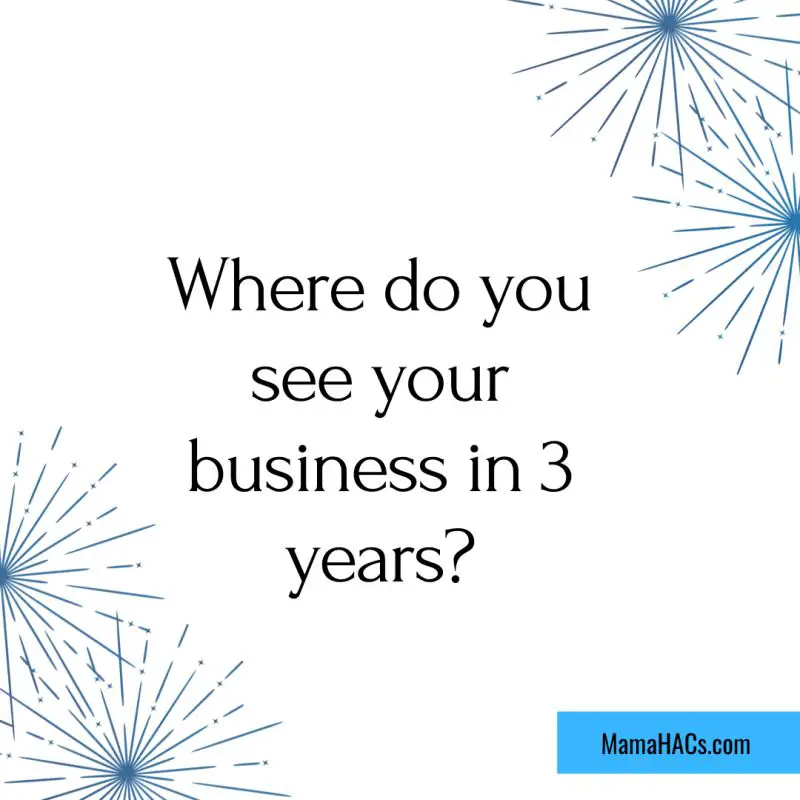 As for my company, I believe if you want your business to grow and continue to be successful, you have to keep dreaming, imagining, and trying to make it better.
In 3 years, I see my business managing over 200 units/doors with the help of at least 2 assistants, a social media manager, and a marketing manager. I will be taking on more clients, upgrading technology and services – such as having enough units to manage and getting the owners/property managers to agree to use ResMan. 
I will continue offering high-quality services and resources to my clients. I also have a preliminary idea of providing consultation and services to help other property managers/owners set up a more functional process.
Many people say that property management can be a stressful profession. What are some things you do to relax?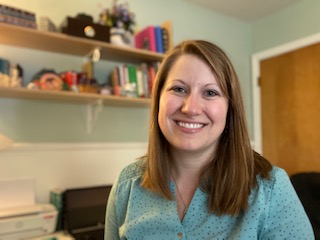 I learned to crochet a few months before the pandemic – which was perfect timing! Crocheting helps me to relax, and I enjoy making things and seeing a finished product.
Furthermore, my husband is a huge Buffalo Bills fan. When we met, I was a huge Colts fan. So there has always been a bit of a rivalry; however, having lived here for so long, I now know more Bills players than Colts players!
I will say I am a Bills fan, but the Colts still hold a special place in my heart!
Any advice for other mompreneurs who are interested in the property management business?
It's rough at first. Sometimes, you want to feel empathy for the tenants and listen to their stories.
Sadly, though, they do not always hold true. In fact, some of them are like little kids – trying to see what they can get away with.
You must stick to policies and procedures. Also, try not to take anything personally.
Some people are just angry because they have a rough go of things. Some are just throwing a tantrum because they didn't get what they wanted, or they got caught doing things that are not supposed to be doing.
I think as long as you remain calm, kind, empathetic, and professional, the tenants that you think are the worst to you will end up loving you.
If our readers want to know more about your property management services, where could they find you?
They can go to my website: MamaHACs.com or email mamahacs@gmail.com.
I'm also on Instagram, Facebook and LinkedIn.
Final words
That's a lot of awesome sharing! 
Before I asked Heather for this interview, I did not know she had so many things on her plates – taking care of her 2 kids, a dog and a cat, spending time with her husband, managing all the different property management tasks and inquiries. And now, she is studying for the New York real estate exam!
But despite such a busy schedule, she could still manage to complete this interview within a short period. 
No wonder Kevin O'Leary says: "If you want something done, give it to a busy mother." 
I believe this kind of determination and time management skills are the reasons why her property management business is thriving. If you can multi-task well and have great organizational skills like Heather, the property management profession could be your next career choice. 
Of course, a business will not magically thrive by itself. Getting proper training and constantly providing value to your customers is essential to sustainable long-term growth.
Here's a resource page on the property management career.
Once again, I thank Heather for taking the time to give this interview and share such incredible experiences and viewpoints with us. I wish her all the best and continued success in the property management business. 
I hope you like this post. If so, please share it with your friends and colleagues.
(**) Affiliate Disclosure: Please note that some of the links above are affiliate links, and at no additional cost to you. Our company, JCHQ Publishing will earn a commission if you decide to make a purchase after clicking on the link. Please understand that we include them based on our experience or the research on these companies or products, and we recommend them because they are helpful and useful, not because of the small commissions we make if you decide to buy something through the links. Please do not spend any money on these products unless you feel you need them or that they will help you achieve your goals.
Disclaimer: The information in this post is for general information only, and not intend to provide any advice. They are subjected to change without any notice, and not guaranteed to be error-free. Some of the posts on RealEstateCareerHQ.com may contain views and opinions from the interviewees. They do not reflect our view or position.
Reference:
CNBC – 'Shark Tank' star Kevin O'Leary: Women-run businesses make me the most money—here's why (source)