(**) Disclosure: This post may contain affiliate links, meaning our company, JCHQ Publishing will get a commission if you decide to make a purchase through the links, but at no additional cost to you.
To obtain a real estate appraiser license, you need to work under a Certified Appraiser's supervision and accumulate the required number of work hours. 
However, as I talked to appraiser trainees, many told me that they have trouble finding such a mentor. The Appraisal Qualification Board (AQB) also realizes this challenge, so starting on January 1, 2021, they launched a program called Practical Applications of Real Estate Appraisal (PAREA). 
What is a Practical Applications of Real Estate Appraisal (PAREA)?
PAREA is another path for aspiring appraisers to fulfill their experience requirements through a virtual environment. It combines appraisal theory and methodology in real-world online simulations.
PAREA can be used as a substitute for the supervisor/trainee model. It is good for obtaining experience credit for the Licensed/Certified Residential Appraiser license. But a partial work experience may also be counted for the Certified General Credential. 
Before you can start in PAREA, you must complete all Qualifying Education first. 
Within the program, you must complete all training topics listed in the detailed content outline. There will be periodic mentoring to ensure you can demonstrate sufficient experience and understanding.
Furthermore, you need to produce USPAP-compliant appraisals.
Could this be the future look for Practical Applications of Real Estate Appraisal (PAREA)?
To better understand PAREA, here is a demo clip from the Appraisal Foundation channel. It is a fun and short video (about 12 minutes) to watch. John Brenan, Vice President of Appraisal Issues, demonstrated what could PAREA look like through virtual reality.
This is just one of the possibilities of how PAREA could look.
However, I don't think it necessarily has to be used with VR goggles. (Somehow, I always got dizzy wearing one.) I'm guessing there would be other formats where students could see the properties just through a laptop or tablet.
Furthermore, it would be nice if the demo could also show the interior of the property.
Who can administer PAREA?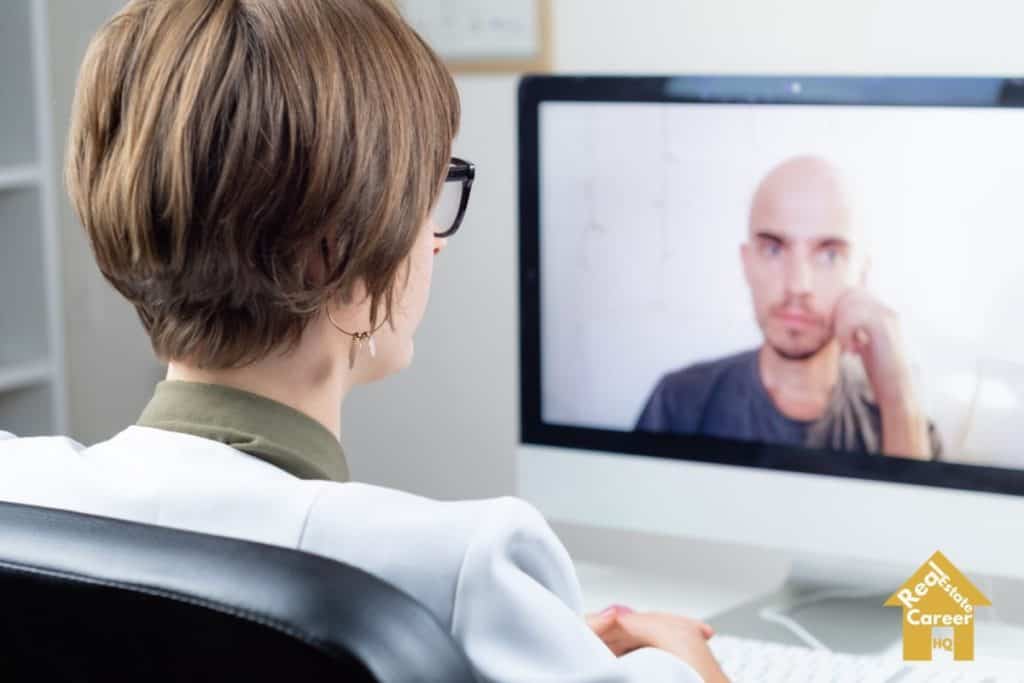 Any organization, company, institution, individual, or collaboration can apply in becoming an Appraiser Qualifications Board (AQB) approved PAREA provider. 
The provider needs to demonstrate its PAREA program meets all criteria indicated on the AQB's Implementation Policies. For example, the training should be delivered through reliable technology and that there are qualified mentors to educate the appraiser trainees. 
At the time I'm writing this post, the PAREA is relatively new. I talked to several appraisal education providers, and they have not yet implemented such a program. Hopefully, more companies will start administering the PAREA in the near future. 
Providers may submit a Preliminary Design Review to the AQB before they develop the entire program. 
Although the AQB imposes the nationwide minimum requirement for getting real estate appraiser licenses, each state could implement its own standard. Therefore, you should check with the Appraisal Board in your state whether they recognize the PAREA work experience credit. 
What are the benefits of PAREA?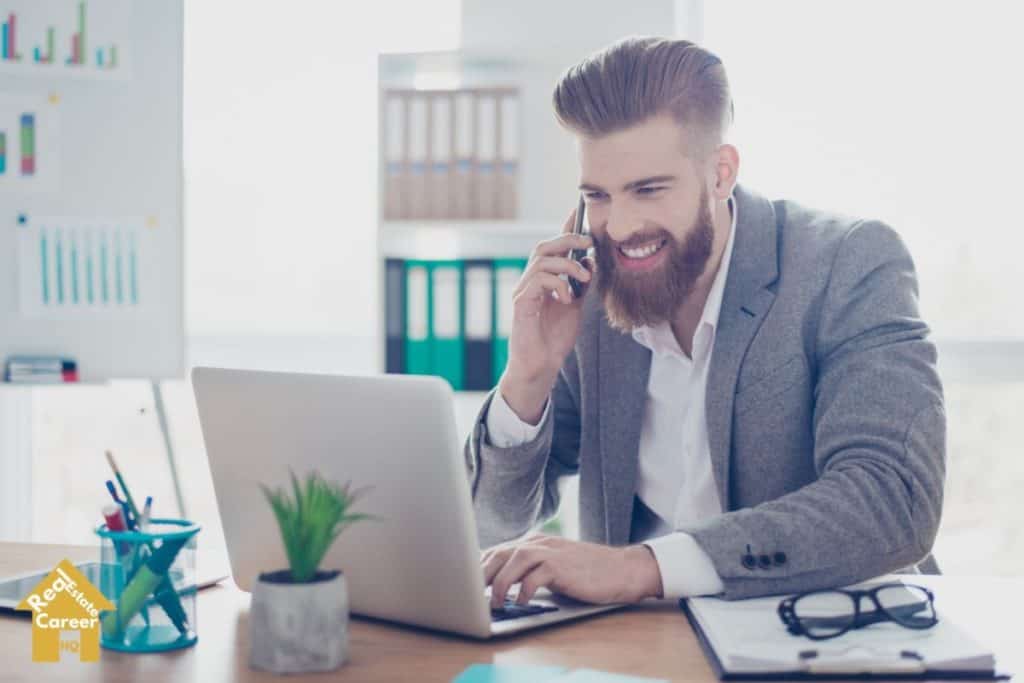 The PAREA is a great alternative to the trainee/supervisor model. Although you need to pay a program fee, PAREA can save you the time and hassle of finding a supervisor. It is especially helpful to those who cannot find a supervisor otherwise.
Unlike in most states, which only allows a supervisor to take on two appraiser trainees at a given time, there is no required mentor to participant ratio in the PAREA program.
As long as there is timely and competent mentoring for all trainees, then it is fine. This flexibility helps more aspiring appraisers to get the training they need.
Furthermore, I agree with John Brenan in the clip. He stated that in a traditional trainee/supervisor model, you probably could only learn from the appraisal assignments that your supervisor is good at. It could be challenging if you want to equip knowledge on other property types.
But with the PAREA program, you could learn all kinds of appraisal assignments virtually. As you can see in the clip, you can change the subject property with just a click.
Of course, I'm not saying the PAREA can completely replace the trainee/supervisor model. After all, there are certain things you can learn from on-site training. Here is another post with some ideas to find a supervisory appraiser.
PAREA Updates:
So I wrote this post some time ago. But whenever I see any updates on the PAREA, I'll include them in this section. You may also subscribe to our e-newsletter at the end of the post. This way, I can keep you posted directly.
Which states have adopted PAREA?
According to the Q3 2021 Washington Report, there are 15 states that adopted PAREA as part of the RPAQC. This includes Arizona, Iowa, Louisiana, Michigan, Minnesota, Mississippi, Montana, New Jersey, North Carolina, North Dakota, Oklahoma, Rhode Island, Tennessee, Texas, and Vermont. 
Other states, such as New Mexico and Utah, are in the rule-writing process, which may result in the full acceptance of PAREA. 
Different states have different recognition levels of the PAREA
Colorado, Iowa, Montana, and Ohio have a high recognition of the PAREA program. Trainees can use it to satisfy up to 100% of the required experience hour requirements for the LR and CR credentials and up to 50% for the CG credential.
In California, aspiring appraisers can receive credit for 50% of the experience hours required for both the LR and CR credentials by completing the appropriate PAREA program. 
Relatively speaking, Pennsylvania did not grant as much credit to the PAREA program. It can only satisfy up to 25% of the experience hour requirements for CR and 15% for CG.  
If you are reading up to this point, I bet you must be interested in the real estate appraiser profession. Your first step is to complete the pre-licensing courses. You should select one that has an excellent reputation and long-term track record of satisfying students. McKissock is exactly that! You may click here to check it out yourself. (**)
(**) Affiliate Disclosure: Please note that some of the links above are affiliate links, and at no additional cost to you. Our company, JCHQ Publishing will earn a commission if you decide to make a purchase after clicking on the link. Please understand that we include them based on our experience or the research on these companies or products, and we recommend them because they are helpful and useful, not because of the small commissions we make if you decide to buy something through the links. Please do not spend any money on these products unless you feel you need them or that they will help you achieve your goals.
Disclaimer: The information in this post is for general information only, and not intend to provide any advice. They are subjected to change without any notice, and not guaranteed to be error-free. Some of the posts on this site may contain views and opinions from individual not related to JCHQ Publishing. They do not necessarily reflect our view or position.
Reference: