(**) Disclosure: This post may contain affiliate links, meaning our company, JCHQ Publishing will get a commission if you decide to make a purchase through the links, but at no additional cost to you.
The number one challenge I often hear from trainees is that they have a difficult time finding a supervisory appraiser to mentor them. This could be discouraging as no one would want to spend countless hours and money in completing the coursework, then unable to find a job opportunity.
If this is your concern, you do not need to be over-pessimistic yet because I will cover some of the tactics in addressing this issue. But before I dive into the solution, I need first to understand what is the cause of it.
So I talked to different appraisers in an attempt to gain a better understanding of why there were reluctant to mentor a trainee. They expressed that:
Supervising a trainee would be an added burden to their already-heavy workload
It would add little-to-no value to their team. They believe it would be better off to complete all the tasks themselves
Concern that the trainee would eventually become their competitor
To find a supervisory appraiser, you need to understand what are the causes of their hesitation, how can you be useful to their appraisal team, and what are the ways in locating the potential supervisors.
Here are ten tips in finding a supervisory appraiser. Hope this would be helpful.
11 Tips in Finding a Supervisory Appraiser
Tip#1: Become a Value-Added Team Member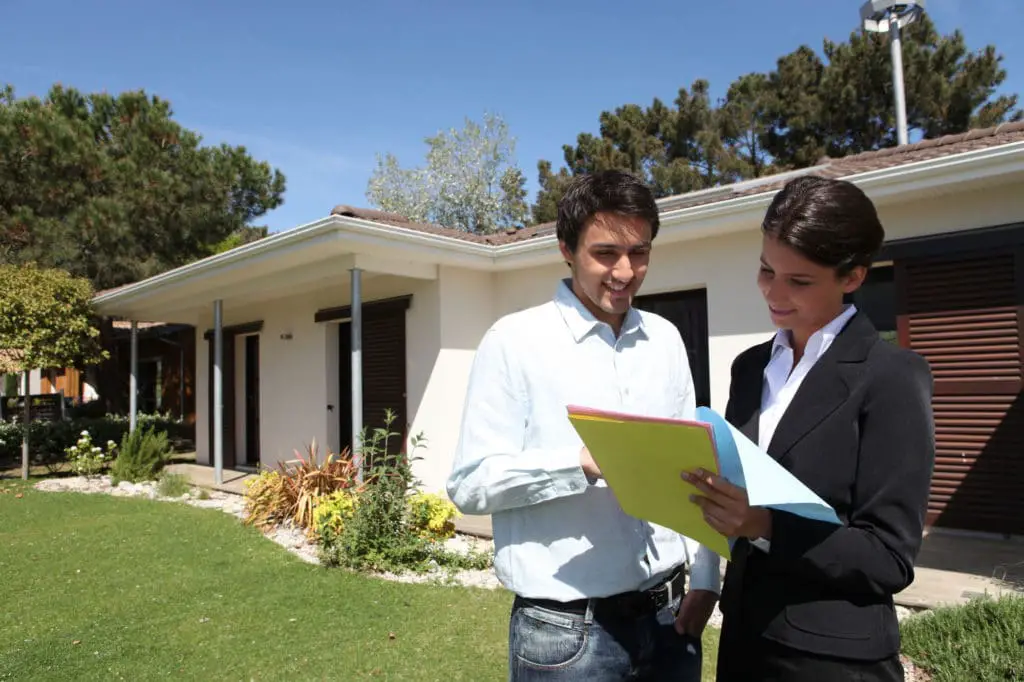 Way too many times I hear newbies saying "I need x number of training hours to upgrade my license," or "I need to find a supervisor who specializes in such and such, which could help me get into a certain niche market."
Of course, in the business world, everyone would have their needs. However, when you emphasize only on your needs, and not the others, this is a guaranteed way to failure.
Put yourself into the supervisor's shoes. What are the benefits to take on you as their trainee?
Will you be able to help them with the researching work? How about handle all the time-consuming legwork? Can you help them to solicit business or build a friendly relationship with existing clients?
Focus on bringing value to the team and not as a burden.
Of course, to provide value to the team, you definitely need some basic understanding of the appraisal process to get started. Here's our educational page with some great resources to enhance your appraisal knowledge.
Tip#2: Handle the Budget Problem
Although you could explain the benefits in hiring you as a trainee, some supervisory appraisers could still be reluctant about it. After all, this is an investment of their time, energy or even money.
Especially for fee-only residential appraisers with a small practice, they only get paid when there is an appraisal order. Therefore, many of them cannot afford to pay a fixed salary to a trainee.
One way to work around it is to do a fee-split for each assignment. In this setup, they do not need to take on the burden of paying you a fixed salary.
In some states, a mentor would need to accompany the trainee for the first x number of appraisals. Therefore, some supervisors do not find it justifiable to do a fee split in the beginning phase of the training.
What you could offer to the mentor is to work for free in the first few appraisals assignments. Once you demonstrate your value to the company and gain the knowledge to handle tasks on your own, then you could do a fee-split afterward.
Of course, this is given only if your financial situation allows you to do so. I did hear some trainees were working on other part-time jobs or using their savings to support their living during this stage.
(On a separate note, if you are thinking in starting part-time in the appraisal industry, then here's an article for you.)
Tip#3: Re-assurance to Collaborate and Non-Compete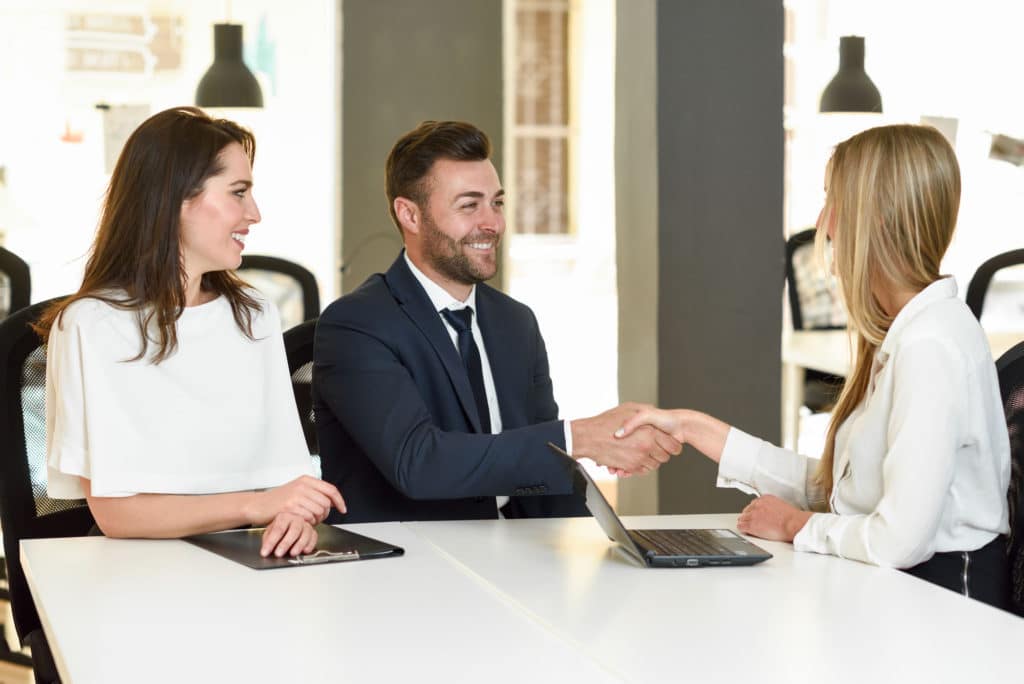 If you were a supervisor, why would you want to train someone, then they would stop working for you in the short run or even becoming your competitor.
To make their mentoring effort worthwhile, there could be a clause such that you would work for their firm for at least two years.
Sometimes, having a non-compete agreement might make sense. For example, you cannot contact their clients after you terminate the working relationship, or you are not allowed to perform appraisal practice in their service region for a minimum of one year after the training.
Of course, there should be a probation period where you and your supervisor can have "tryout" first before making such a commitment.
Every state has their own employment laws. You should consult with an employment or legal advisor first.
Tip#4: Become the Exit-Plan for About-to-Retired Appraiser
When you look a the statistic, you would realize that there's an aging problem in the appraisal industry.
If you contact appraisers who are planning to retire in a few years, the chances are they could be more open to providing training to you. After all, whether you will become their competitor or not would be less of a concern, since they would not be in the business soon.
On the other hand, many of them have spent decades building their practice, and they definitely do not want their hard work go to the drain after they retire.
Therefore, some of them could be interested in mentoring you now, so that one day you could be the succession of their appraisal business.
Tip#5: Connect with Other Appraisers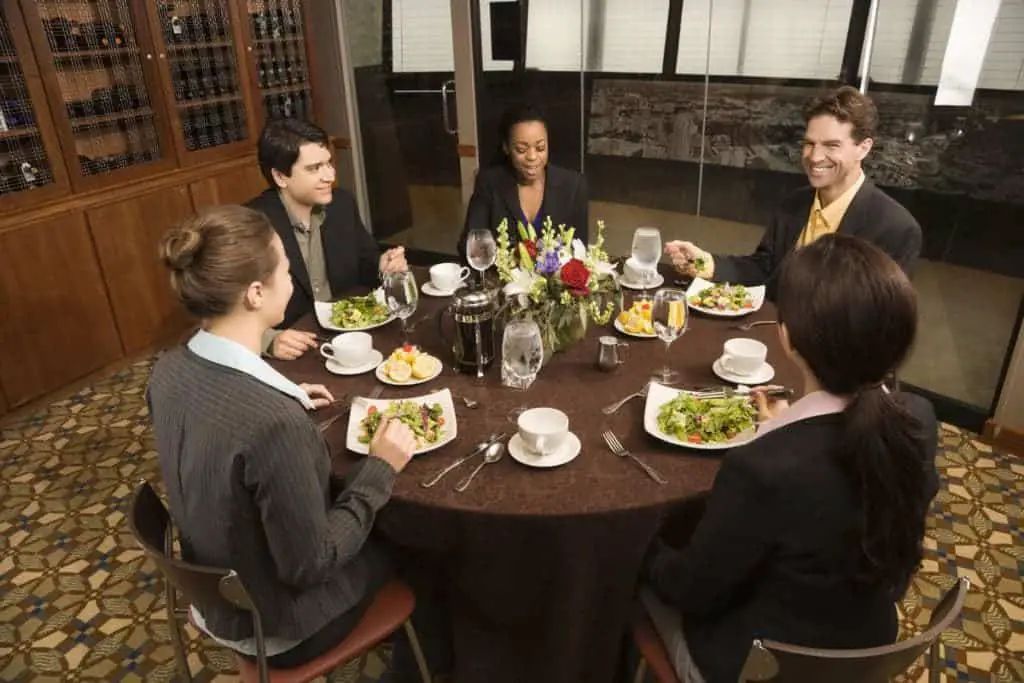 There are many ways you could do that. First, you could join the Appraisers Coalition in your area. Some of them would regularly host lunch meetings or networking sessions. This is a great environment in getting to know other appraisers and introduce yourself to them in person.
Also, the Appraisal Institute has many local chapters across different cities. You could check it out as well.
Social media could be another effective but more subtle to build your network of appraisers. Especially, on Linkedin, this is where you could find lots of industry groups, and individual appraisers.
Here's a list of networking groups that could be helpful in growing your appraisal business. Remember to check it out!
Once again, don't jump right asking people if they would hire you. Start with a casual conversation, getting to know their practice, and what they think about the appraisal industry. In fact, explain to them that you are looking to enter the industry, and what tips can they give to newbies like you.
Once the relationship is established, then ask them if they know of anyone you should talk to about being a trainee.
Tip#6: Network with Other Real Estate Professionals
Realtors, mortgage agents and loan officers could all be a great source in referring you to appraisers since they do deal with them on a daily basis.
In fact, the one they would refer you are most likely the one that they are satisfied with their appraisal services. If you want to find a mentor, obviously you would want to learn from someone with a high standard of practice.
Talk to your family or friends if they know of any local real estate professionals that you could talk to.
Tip#7: Look into Government Job Opening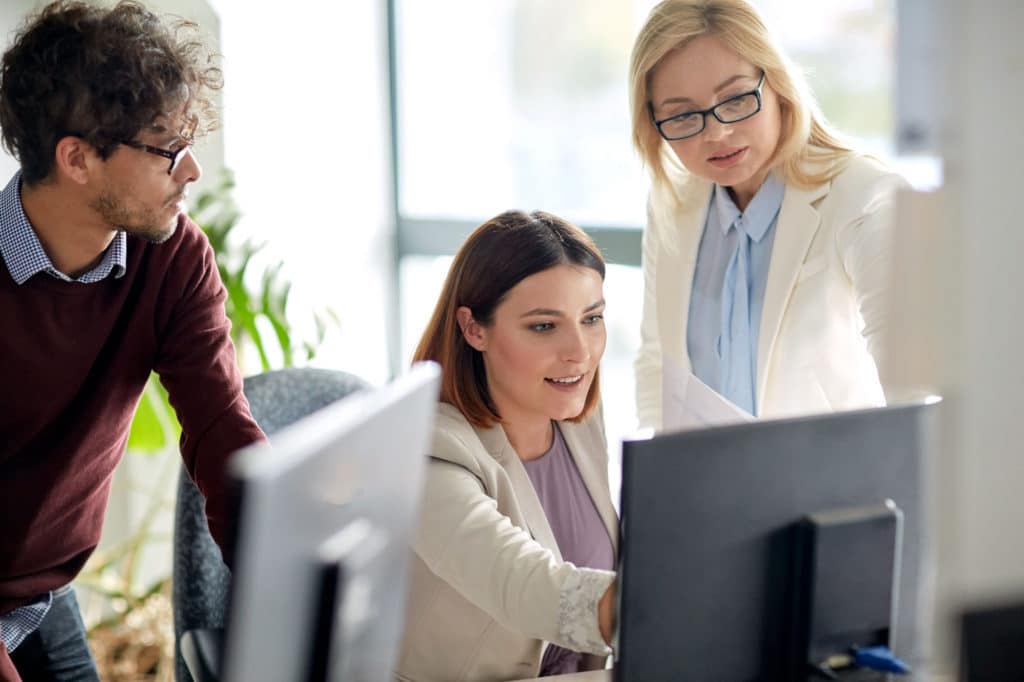 When I was researching on the appraisal jobs available, I did see there were many jobs openings in the Assessor's Office of many local cities or counties.
Some of them did not require any prior experience and willing to take on trainees.
When you think about it, the huge demand for having appraisers in their office does make sense. A family might not buy/sell or refinance their property all the time, but the government does need to assess the value of your real estate every now and then to calculate the amount of property tax you need to pay.
Also, these jobs tend to have stable working hours, steady income and employee's benefits.
Tip#8: Look into the Commercial Industry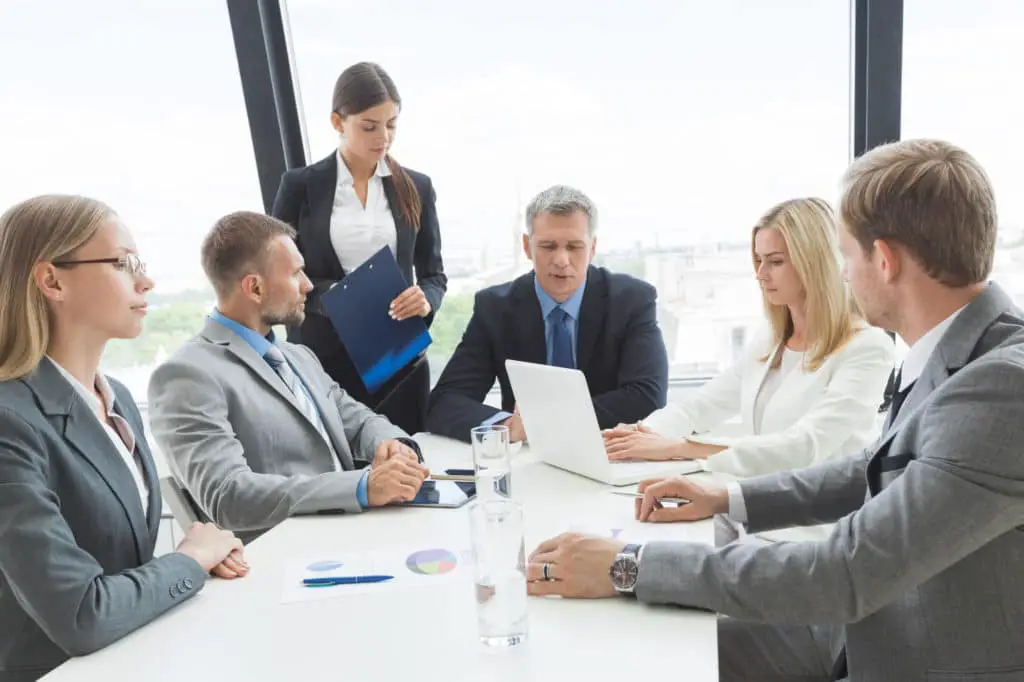 To prepare for this article, I talked to many appraisers. Numerous of them suggested trainee could look into firms that specialize in appraising commercial real estates.
The projects they handle tend to be on a bigger scale and more complex when compared to residential real estates. Therefore, you really could become helpful in managing some of their legwork.
Also, the payout for evaluating the commercial real estates could be more lucrative, so that they might be able to compensate you better even when you're just working as a trainee.
One of the appraisers I spoke to said that CBRE, Colliers, JLL, and Cushman routinely hire trainees. The job title is Analyst or Valuation Analyst. They typically pay a salary plus bonus ($40-60k) or a 33% fee split in your first year. Fees at these firms average $4k per job.
Some firms pay and train better than others. The workflow should match your capabilities and pay would rise with competency. The key is to get up to speed and complete your coursework quickly.
Here's an article you might be interested: "Is Commercial Real Estate Appraisal a Good Career?" In there, a CRE appraiser shared his view on what he thinks about this profession.
Tip#9: Carefully Follow Instruction on the Apply Method
This is a crucial step where many trainee applicants neglect. I talked to a supervisory appraiser. He stated that he received too many trainee inquiries. To reduce his workload, in the job posting, he specifically requested all applicants to type a secret word in the email subject line. Then he would filter out all the emails without the secret word.
If you cannot follow a simple instruction at the time you're applying, then how can you give confidence to your mentor that you'll do so when you start working for him?
Tip#10: Be Creative when Applying
Yes, you should follow the directions given in the job posting when applying. But you got to understand the supervisory appraisers could be receiving tons of resumes every day. So what makes you stand out?
This is where your creativity comes in. Rather than sending a blunt and boring resume. How about including a professional photo? What about recording a short clip to introduce yourself to the supervisor?
Not only this could leave a memorable impression to the mentors, but it also tells them that you are willing to take the extra step in doing a good job.
Tip#11 – Find firms that are already hiring appraiser trainees
I recently had a conversation with a trainee in Texas. She needed assistance in locating a supervisory appraiser. One suggestion I made to her is to search for trainee appraisers in her state. Usually, that could be found in the real estate appraisal board website.
Then she could ask if they could refer her to their supervisor. Since the supervisor already has experience in mentoring trainees, they could be less reluctant to take on another.
Brilliant idea from a Certified General Appraiser: Demonstrate your appraisal knowledge when introducing yourself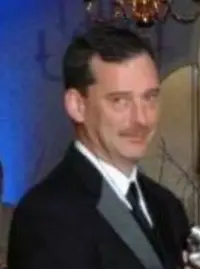 "Along with the PROFESSIONAL resume you send by snail mail and email, enclose a document that thoroughly describes your house (or someone else's house). I am talking about a thorough description.
In appraisal, we start with the big picture and work our way down to the details. So start with the community you live in and tell your prospective mentor about the community. 
For example: I live in Monroe Charter Township which is part of the larger community known as Monroe which also includes the City of Monroe and part of Frenchtown Charter Township. The community of Monroe (et.al.) has a population of ~70,000 and is located in Monroe County, MI, a county of ~155,000 residents.
The major employers in the community are……. The township is served by ________ schools…… The largest cities proximate are…….
Then get to your specific neighborhood. For example: My neighborhood is a golf course community with homes ranging in age from one to 28 years old. There are four HOAs in the neighborhood…
Now tell me about the yard…………… how big is it? Topography? What external amenities do you have? Pool in the backyard? Tennis courts?
Now tell me about the exterior of the home. Example: Because my home is located on a corner lot, two sides of the home are brick, with the remaining two sides being 4-inch vinyl siding replaced in 2015. 
There are 23 vinyl double-hung, insulated windows, most of them being replaced in 2015. The roof has asphalt shingles. The soffit and fascia are wood enclosed with aluminum……..
Now go inside the house. Example: The interior of the home has mostly oak flooring throughout except for the bathrooms, which have tile. One room of the home (used as an office) has worn laminate that is at the lower end of quality; the family room has 6″ x 24″ ceramic tile that has a wood-grain look.
The first floor of the home has _______ rooms including _________. The kitchen is mostly original from construction in 1994 with newer granite counters. The kitchen could use some updating. The first floor 1/2 bath was completely remodeled recently.
The home has crown molding in three of the first-floor rooms and has 4″ floor trim with quarter-round. The first floor of the house also has _________.
The stairs leading to the second floor of the home have carpeting with the second floor having all wood floors in the hall and bedrooms. 
Currently, the floor trim in the house is being updated from 2″ trim to 4″ trim. There are a total of four bedrooms on the second floor, along with two full bathrooms. One bathroom has been mostly remodeled in the last decade.
The main bedroom is large, measuring 16′ x 16′, and the main bathroom/WIC area is 11′ x 20′ with heated tile floors. The bathroom has been partially remodeled……………….
The above might just impress a potential employer and set you apart from the competition."
Timothy S. Evans, SRA, Certified General Appraiser at Monroe Valuation, Inc
Here's what I asked a Real Estate Appraiser Trainee about working with a supervisor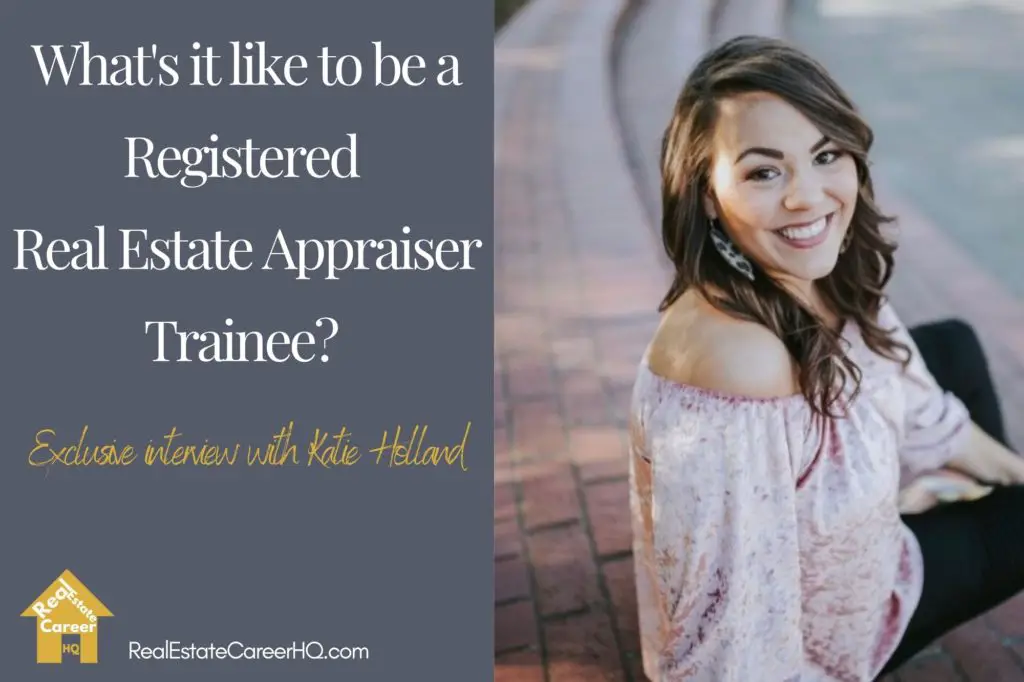 Jacob: "Is there anything you have learned in the field or from your supervisor that was not covered in the class?" 
Katie: "Yes, I have learned so much through both my supervisor and working in the field. Through this, it has taught me how to properly measure a home, how to notice differences in materials used throughout the home, how to properly deal with clients (answering such questions that may come about or just overall explaining the process of how the appraisal works.)"
I conducted a full interview with Katie Holland, where she shared her journey and thought about the real estate appraisal industry. Be sure to check it out!
The Bottom Line
Everyone understands that you need to accumulate the working hours in order to become an appraiser. But don't just focus on your needs. Always ask yourself "Why would a supervisor want to provide me with mentorship?" "What value can I bring to their team?"
The more appraisers you talk to, the more you understand about their perception to take on trainees and the higher the chance you would land on a trainee job opportunity. This is merely a number game, nothing more and nothing less. So just keep knocking on doors.
However, I'm not suggesting you to take on whatever trainee position that comes along or lower your standard to work with an unsuitable supervisor. This is why I wrote another article which covers "What to look for and expect from a supervisory appraiser?"  Hope this would be useful to you too.
Disclaimer: The information in this post is for general information only, and not intend to provide any advice. They are subjected to change any notice, and not guaranteed to be error-free. For full and exact details, please contact the Appraiser Board in your State.
(**) Affiliate Disclosure: Please note that some of the links above are affiliate links, and at no additional cost to you. Our company, JCHQ Publishing will earn a commission if you decide to make a purchase after clicking on the link. Please understand that we include them based on our experience or the research on these companies or products, and we recommend them because they are helpful and useful, not because of the small commissions we make if you decide to buy something through the links. Please do not spend any money on these products unless you feel you need them or that they will help you achieve your goals.