(**) Disclosure: This post may contain affiliate links, meaning our website, JCHQ Publishing will get a commission if you decide to make a purchase through the links, but at no additional cost to you.
I personally met many people who thought they were interested in starting a real estate career, and they jumped right into becoming a licensed salesperson. But unfortunately, when you look at the stats, a lot of agents simply cannot make it through the first few years. 
This could be due to a misalignment of the career expectation. Many of them just do not have a concrete understanding of what the real estate sales profession is about. 
The first step getting into real estate – Be a Real Estate Assistant!
Before you spend the time and investments in becoming a licensed agent, a logical step is to start working as a real estate assistant. When you work for a real estate agent, you get to observe what it is like to be working in the sales profession, the process it takes to close a deal, and the challenges that they are facing.
The best is that you'll get paid while learning all these. 
What is a real estate assistant? A real estate assistant typically provides support to a real estate agent or broker. The work could involve administrative duties, filing documents, greeting clients, phone answering, marketing and posting property listings.
In this post, you'll learn what are the duties of a real estate assistant, the income figures, and what it takes to be a good one. 
What can a real estate assistant do?
This hugely depends on whether you're holding a real estate license or not. Also, each state could have its own laws and compliance rules. Therefore, the info below is just for general understanding, and are not legal advice. You should confirm with the Real Estate Commission in your state.
Do's and Don'ts for an unlicensed real estate assistant
Generally speaking, an unlicensed assistant may:
Arrange schedule appointments for the real estate agents
Handling delivery of documents (e.g., mailing, pickup and filing)
Provide receipt of trust funds related to the real estate transaction
Design advertisement. (But must get approval from the licensed agent.)
Assist at an open house (e.g., placing signs, greeting visitors)
Provide factual information to others but given the info is prepared by a licensee
Communicate with different parties that are involved in a real estate transaction. (e.g., clients, service providers)
Ensure scheduled services are completed
Review transaction documents to make sure everything is in good order.  
At the same time, unlicensed real estate assistant usually cannot do the following: 
Discuss the terms and conditions of the real estate transaction
Discuss the features of the property – for example, neighborhood, schools, locations, 
Show property to clients.
Cold calling to prospective clients about a specific property
Furthermore, the National Association of REALTORS (NAR) has an article "State Statutes and Regulations for Unlicensed Assistants." It nicely summarizes the Dos and Don'ts for unlicensed assistants of different states. I'll leave a link to their article in the reference section.
Does a real estate assistant need a license?
Although not all real estate assistant needs to have a license, having so gives you a broader scope of your work. As now you have considerable real estate knowledge, you become a lot more helpful to the real estate agent. This could lead to a promotion or a salary increase.
In some cases, the real estate broker may even pay for the tuition, license fee, and E&O premium.
So what does a licensed real estate assistant do?
Clients tend to have lots of questions during a real estate sales process, as a licensed assistant, you could ease the workload of the salesperson by taking care of them.
You could also prepare paperwork such as listing and sales contracts. Handling financial documents and deliver them to parties involved, such as lenders and title companies.
A licensed assistant can show a property or attend a closing unsupervised.
Furthermore, you may solicit businesses by contacting prospective buyers, sellers, for listings or appointments. Just make sure to call only the people who are not registered on the Do-Not-Call-List or those who have provided your company with consent to contact them.
But as I mentioned before, each state could have different rules when it comes to what a licensed/unlicensed assistant could do. So be sure to confirm with the regulatory board in your area.
How much does a real estate assistant make?
Real estate assistants make $30,064 per year on average. The income range typically falls between $29,764 and $34,021. (+)
The average hourly pay is $15.24. (-)
Your income would depend on the type of work you can assist the real estate agent – for example, if you have a real estate license, then you could do a lot more than an unlicensed assistant.
Your earning would also be subjected to your experience and whether you are working full-time or part-time. As I was researching for this article, I see several online job postings where real estate companies are hiring for part-time assistants.
Consider connecting with well-established brokerages. Not only that, they have the training resources, but their compensation to the employees may also be higher.
Every year, RealTrends would rank real estate offices based on their sales volume. You could check out their list for the top 500 real estate brokerages. Once again, I'll leave their link in the reference section below.
Source: (+) Salary.com (April 27, 2020.); (-) Indeed.com (May 9, 2020)
How do you become a real estate assistant?
Find a real estate office that would hire you
You could search through online job forums such as Indeed, Ziprecruiter, and glassdoor.
At the time that I'm writing this post, I see several jobs offers available.
For example, a Keller Williams Realty office in Raleigh, North Carolina has a job posting where they are looking for a real estate assistant. It is a part-time administrative role position where you would expect to work 15-20 hours per week.
Another way to finding an assistant position is to check with the real estate offices in your area. Especially those that are very active in the business. You usually could see their ads all over the places such as bus stops, local magazines, billboards, or Facebook.
If they are willing to spend a massive budget, chances are there have a good inflow of businesses. In other words, they could need some extra hands to help out their operation.
Obtain a real estate license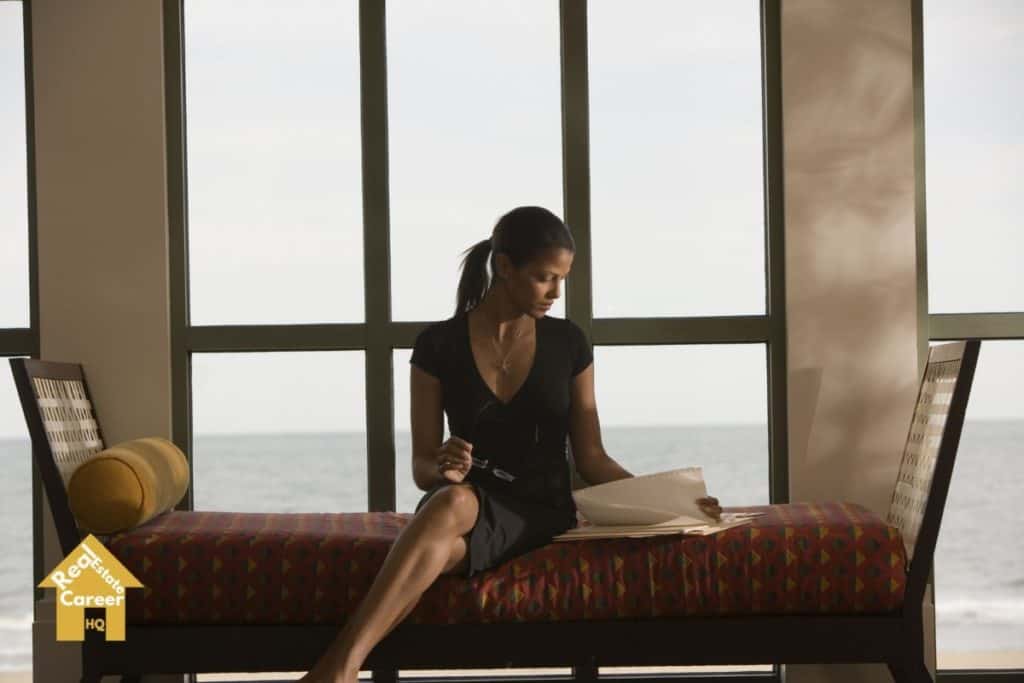 As explained earlier, being a licensed assistant could bring huge benefits to the real estate team that you're working for. To do so, you need to complete pre-licensing courses, pass the salesperson exam, and submit the application to the licensing board.
Depending on how committed you are working on getting the real estate license, usually, it would take around 3 to 4 months.
You could click here to check out the licensing requirement in your state. 
What makes a good real estate assistant?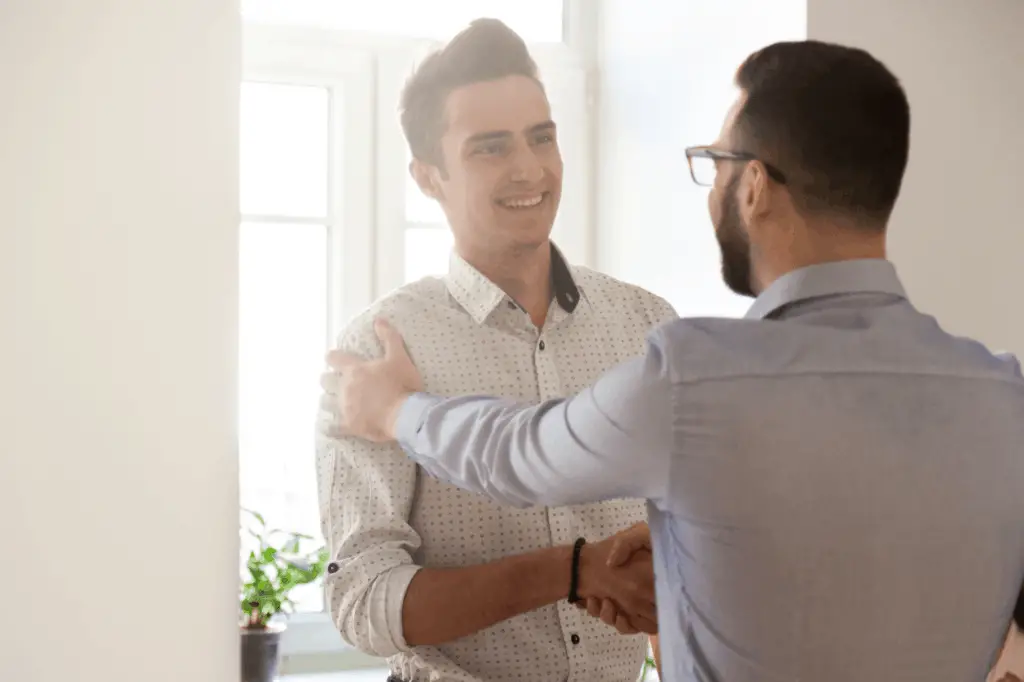 As a real estate assistant, you could be wearing many hats in the office. Your job duties are basically completing anything that needs to be done. It would be extremely helpful if you are well-organized, punctual, and professional.
Furthermore, the real estate agent would be the one who is responsible for your work. The last thing you want is bringing them trouble, which could cause them a deal or even fined by the regulatory department. Therefore, you must be detail-oriented and have good listening skills so that you can perform assistant duties properly.
Since real estate is a people business, there could be times you also need to meet clients and fulfill their needs. Having great interpersonal and communication skills are also essential.
As I'm reading numerous job postings of real estate assistants, these requirement keywords tend to appear from time to time: "proactive, organized, flexible, positive, excellent communicator, fast learner, social media savvy, team player."
Furthermore, we are living in a fast-paced world. In order to remain competitive, businesses would try to streamline their process through a constant upgrade in technology.
On the other hand, changes in regulatory rules could impact the way real estate transaction is conducted.
Therefore, as a qualified real estate assistant, you must keep up to date with all the changes.
The bottom line
Working as an assistant could give you a vivid picture of the real estate industry. Rather than hearing from others, you get the chance to do actual works in a real estate transaction.
It is an excellent, eye-opening opportunity to learn about the real estate sales profession. Most importantly, you could determine whether being a salesperson is a career for you before you make a significant investment.
Although being an agent could be a lucrative profession, not everyone likes the sales aspect of it. Some people are just not comfortable working on commission-based.
After witnessing what other agents are going through, perhaps, you may decide to focus on the backend office work that is more suitable for you. Or because you have met so many other people in the field, this could lead you to another career in the real estate industry. (Here's a post of other real estate related career.)
But for now, if you want to start as a real estate assistant, then you must have the heart of a servant and keep your focus on doing an outstanding job for your real estate firm.
When choosing a real estate school, I prefer one where you could take the courses online. This way, you could study at your own pace whenever and wherever. RealEstateExpress is a trustworthy real estate education provider. You may click here to see whether they offer pre-licensing course in your state. (**)
Disclaimer: The information in this post is for general information only, and not intend to provide any advice. They are subjected to change without any notice, and not guaranteed to be error-free. Make sure you comply with the state laws and regulatory rules.
(**) Affiliate Disclosure: Please note that some of the links above are affiliate links, and at no additional cost to you. Our website, RealEstateCareerHQ.com, will earn a commission if you decide to make a purchase after clicking on the link. Please understand that we include them based on our experience or the research on these companies or products, and we recommend them because they are helpful and useful, not because of the small commissions we make if you decide to buy something through the links. Please do not spend any money on these products unless you feel you need them or that they will help you achieve your goals.
Reference: