(**) Disclosure: This post may contain affiliate links, meaning our company, JCHQ Publishing will get a commission if you decide to make a purchase through the links, but at no additional cost to you.
Every year, there are many people entering the real estate sales industry. According to the Bureau of Labor Statistic (May 2018), the Real Estate Brokers and Sales Agents profession is expected to grow 7% between 2018 to 2028, which is faster than average. 
I've talked to many Realtors and the reason they become a real estate sales professional is because they desire the work flexibility, income potentials, and the ability in running a business. 
Not to mention that some are intrigued by the real estate reality shows such as Property Brothers, Flip or Flop and the Netflix series Selling Sunset. 
But keep in mind that just because there are many agents, it doesn't mean every one of them could survive for the long haul in the industry. It takes a combination of desire, discipline and flexibility to create a true career in real estate.
That's why I bring in Vicki Deane today. She is a real estate broker and also the Assistant Manager at Baird & Warner.
In this interview, Vicki will share with you her journey in becoming a real estate broker and the mindset that is needed to be successful in the long haul. 
Before we get into the interview, here are some interesting facts about Vicki Deane.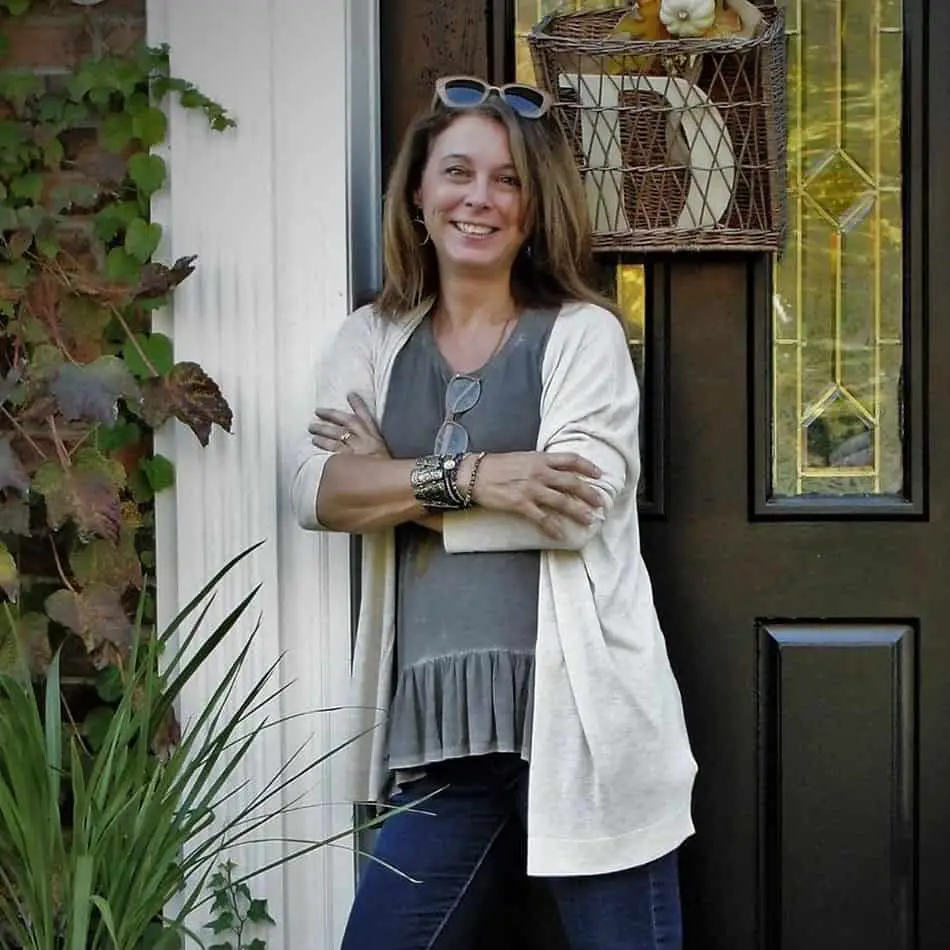 Vicki is a real estate broker in Geneva, Illinois. She has been working with Baird Warner since 2014. Now, she also assumes the role of Assistant Manager. 
She has an impressive education background. She holds a Bachelor degree in Organizational Psychology and Economics from Purdue University. She also completed the Master of Arts (M.A.) program from the Northern Illinois University.
Vicki understands that buying and selling a home can be extremely stressful. So her priority is to provide all clients with a concierge level of service to streamline the process as much as possible.
Her experience in sales, staging, negotiating, comprehensive communication all come into play to ensure a smooth transition.  
Vicki has developed a professional team of experts to assist clients from providing professional staging to my sellers to connecting them with reputable contractors, and attorneys. 
She works with buyers, sellers, and investors along with providing training and coaching to the Associate Brokers in the Baird & Warner Fox Valley office. 
Vicki describes that real estate is really in her blood, as she grew up with two real estate agencies in the family. Having relocated to five different states and 14 houses with her husband also gives her a true understanding of the needs of her clients.
Now, being a resident of Geneva for 23+ years, this is her home. In addition in running the real estate business, Vicki is also the mother of three children and the wife of a restaurateur in Geneva. She involves in many community and civic organizations. 
In her spare time, she loves to garden, travel and bike. So you may often find her on the miles of scenic trails in the Fox Valley. She often call herself the Tri-cities biggest cheerleader as she believes it is truly a special place to live.
Here's the valuable sharing from Vicki Deane about her journey and perspective in the real estate brokering industry
Can you please tell us about how you got started in the real estate career? Is that something you always wanted to do?
Real Estate is something I have always been around. In my hometown my father ran a brokerage that was started by his father and mother. My stepfather ran the same type of business in the same town.  
Small town business ethics ingrained in me a service mentality, and the realization that this is a relationship business versus a transactional one.
I realized that you are providing a "Concierge Level Real Estate Services" to clients. Can you please elaborate on that??
Concierge level service is as much an attitude as it is a specific service and truly has built my business into a referral based clientele. I feel my responsibility is to do whatever it takes to assist my clients.
What does your typical working day look like?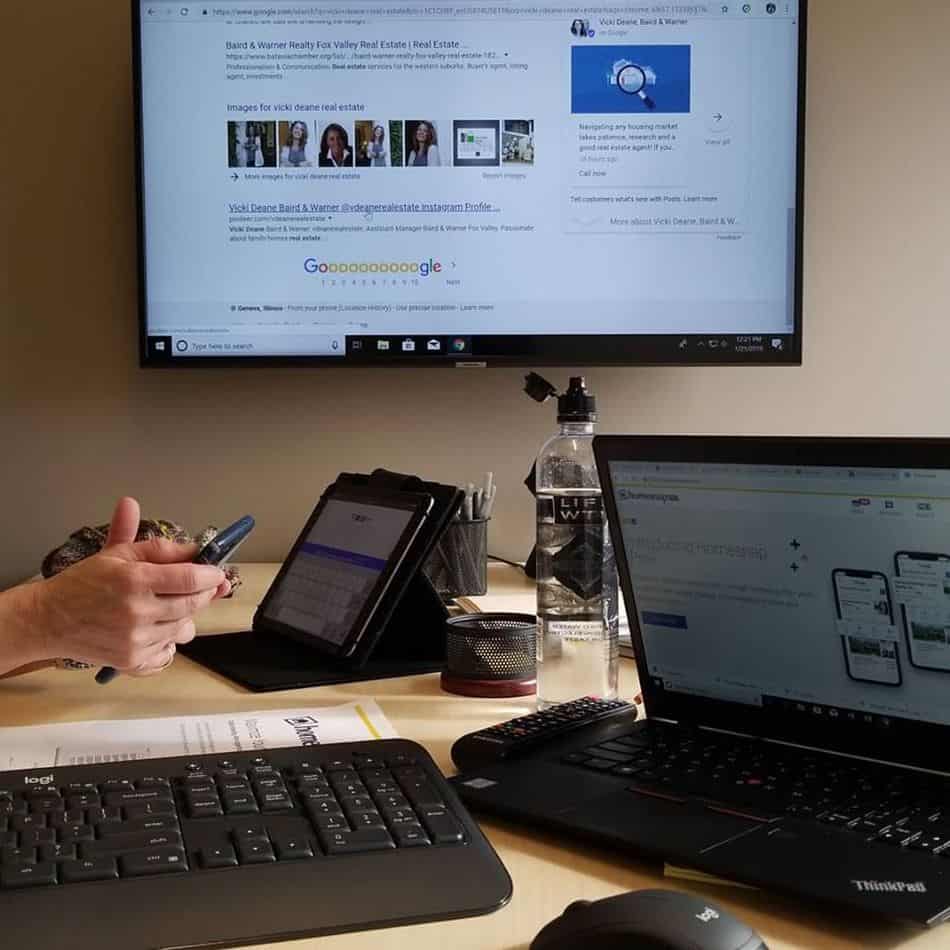 What so I do every day?  This is impossible to list because every client and transaction is different. My clients know that I am there for them at all times.
It could be as simple as providing fresh flowers before showings to walking the dog or clearing off the walks. I have cleaned gardens/painted trim/packed rooms, moved furniture and, at times, provided simply a sympathetic ear or a shoulder to lean on.
All of this is above and beyond the responsibilities of pricing and valuation guidance, marketing, coordination, and negotiation of contracts.
I am fortunate to have developed a strong team of local professionals who believe in the same level of communication and service to assist in the real estate process. Having resources such as these to provide your clients is something I would encourage every new broker to develop.  
And the most important thing I provide for my clients is my time. All brokers have a goal of being busy however if you lose sight of the human side of the process I believe you do your client's a disservice.   
Focusing on my clients means taking the time to sit and listen, discuss concerns, provide a sounding board for frustrations and a guide to the process. Sometimes this is the most valuable resource of all to a client.
Do you need any expertise or education to start as a real estate broker? Did you take the course online or in a classroom setting? And how long did it take you to get the license?
I took my coursework in a classroom environment. With the initial state licensing I don't feel that the interactive environment is a make or break.
However, after you affiliate with a brokerage you need the live interaction in your training. It is beneficial to all students to hear other questions and to listen to how the concepts fit into the real world.
The majority of brokers I interact with have come from other career paths as did I. What you need to succeed as a broker beyond the license education can be broken down into four things:
Ability to connect with others
Communication skills
Self-imposed work ethic
Hands on training beyond the licensing procedure
Learning from brokers in the field is truly where your introduction to the industry takes place. This is a business where each transaction is different and no amount of webinar/book learning can take the place of an experienced mentor or trainer.
Many people think that real estate sales is a profession that requires a tremendous amount of working hours. How do you find the balance between growing the business and spending time with family?
May individuals choose real estate because they can have a more flexible schedule. This is true to a point. As is true of most things you get out what you put in.
For most people a part time schedule will result in much lower volume and less stability in their transaction flow. If an individual is looking simply for a supplemental income and a gradual transition this can be a very rewarding choice as long as they realize that they do have to spend time focused on this business.
What many people don't realize however, is that much of our working hours are based on the times most people are off work – evenings and weekends.
As a full time career it can be difficult for many brokers to block off time for themselves and family. I often find myself working 7 days a week especially in spring market. This was true even before I assumed management responsibilities.   
I believe this is one of the hardest but most important areas for any full time business owner – personal time is necessary and needs to be included in your schedule.
In our office we foster an environment of collaboration and most of us have someone to back us up for vacation and or emergency situations.
(Jacob: "If you want to learn what is like to be a part-time real estate agent, here's another post you might be interested.")
In addition to servicing clients, I notice that you also provide training to the Associate Brokers in your office. What are some coaching topics that you believe are essential to new agents?
In my role as an Assistant Manager I am responsible for training brokers in sales skills, marketing techniques, and other managerial duties. I believe some of the most important training is in the area of relationship development, time management, and social media marketing.
In your experience, what are some of the challenges faced by associates who are new to the industry?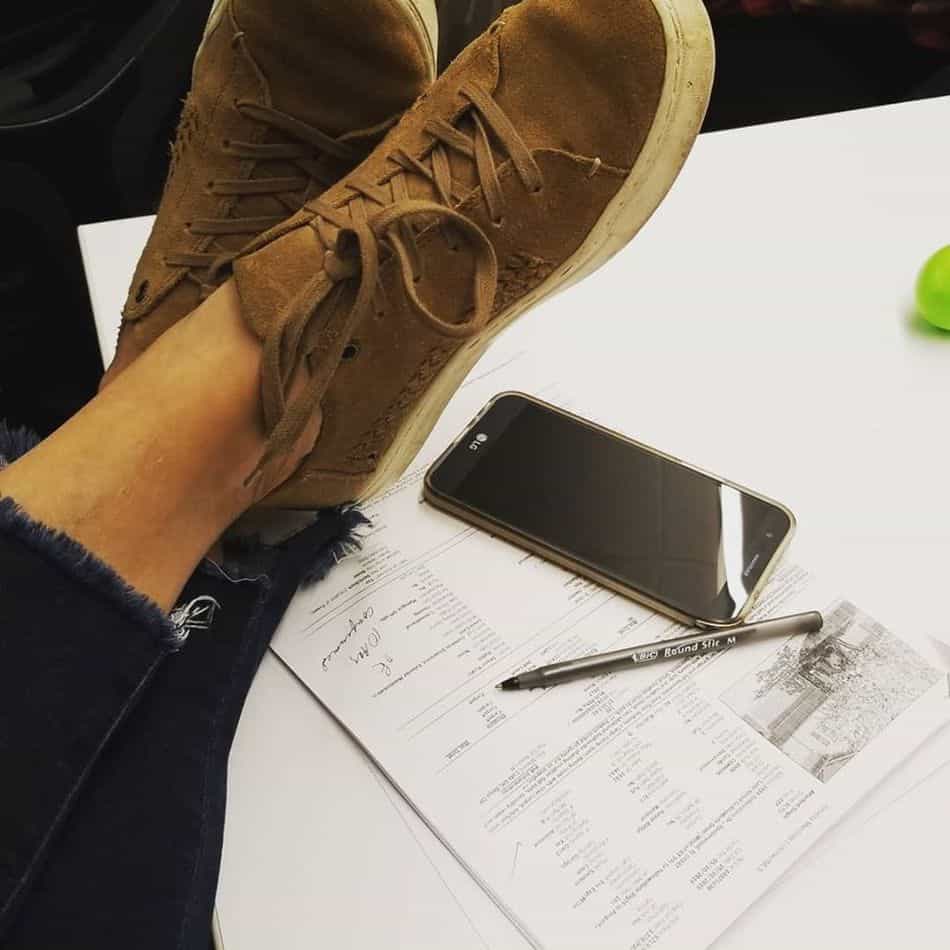 I believe that the last statistic I saw for success rate in the industry was around 13%. That seems low, but I do believe many people do not realize the amount of hours we put in for our clients.
There is a mistaken belief in "easy money" when it comes to the stereotype of a broker. This can come as a shock to a newly licensed individual hoping to generate a large income their first year on a part time basis.
In order to be successful you need to realize this is a business – your business – and no one is going to hand you leads or generate work for you.
The turnover rate seems quite high for new agents in the first few years, what attributes does a person need to become a successful real estate broker in the long haul?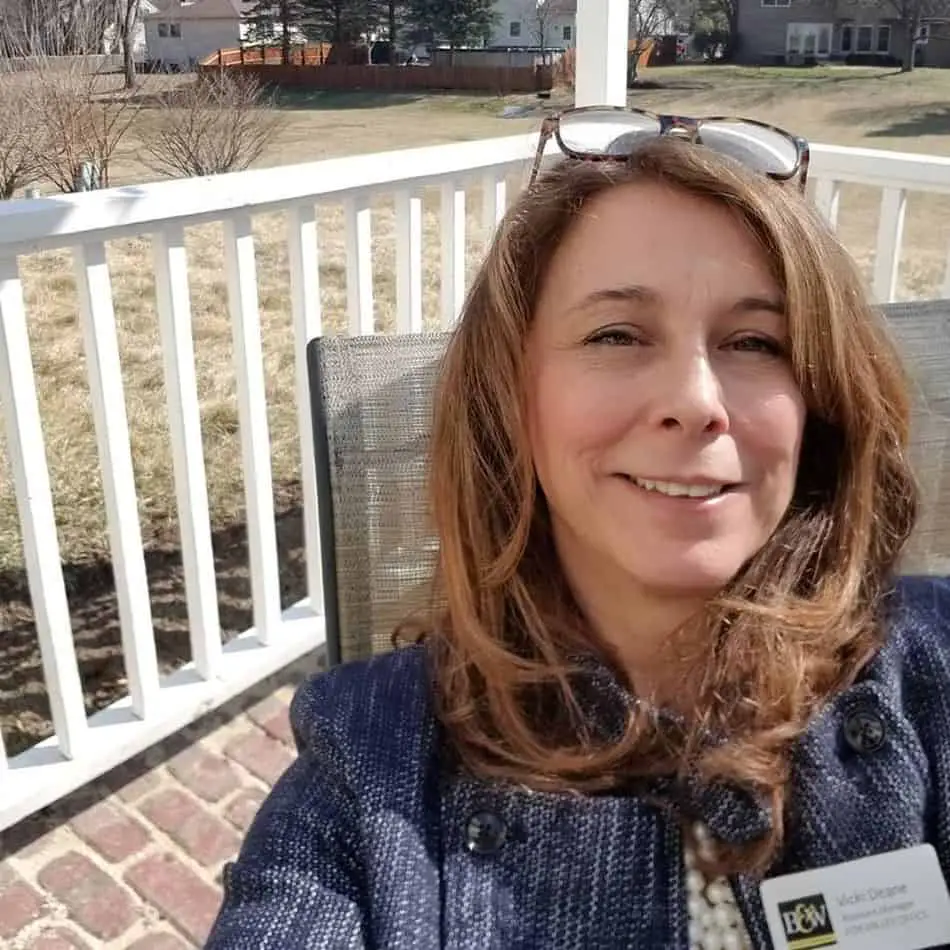 Being able to hold yourself accountable to daily productive activities, seeking out ongoing training, and understanding this is a business built over time will enable you to be one of the success stories. I believe these traits are necessary for anyone going into business for themselves.
Everyone's journey and measure of success is different. My motivations may not be the same as another broker's. There is no "typical" first year trajectory.
Some brokers begin with business ready and waiting and can generate a good income their first year; others need time to build their clientele and confidence. I do see a significant percentage increase in the third year for almost everyone if someone has truly been working consistently.
There is so much change going on in this business but if there is one consistent thing it is that there is change. Again, a fact true of many fields.
No matter the technology, or the method of delivery, I still believe that real estate is first and foremost built on relationships and trust. The majority of consumers still want a broker to help them navigate the process.
By remaining client centered and doing the right thing for your clients I believe a broker will always be able to build a successful long term business.
Many new brokers said they have trouble finding a good trainer nowadays, do you currently take on new associates? Or do you have any advice for those who are searching for a good mentor?
We are always willing to take on new talented brokers in our office be they new or experienced in the industry. I know many brokerages have an established mentor program within their offices but we have such an extensive training program on site that those mentorships tend to form naturally between the brokers themselves.
Our brokerage is known for it's training at all levels. We provide an intensive 6 day program in our corporate offices for all new brokers then follow up with a year long series of transactional classes in our local branches.
In addition, BW provides in-person sales, marketing, and technology training in all their offices along with company wide events by speakers such as Tom Ferry, or NINJA installations.
If you were to go back in time when you just started out in the real estate business, what advice would you give to yourself?
If I were to go back in time to give myself advice? What took me so long to do this! I truly love what I do and one of the best parts is the new relationships I have made along the way. Clients first – now friends!
Thank you so much for the sharing, Vicki. If our readers would like to know more about your real estate services, where could they find you?
You can find me through the following channels:
Final words about becoming a real estate broker
That's a great deal of awesome sharing. I agree with Vicki that putting your clients first and understanding their needs are the most important attributes in the real estate business. 
Also, having the ability to connect with others, excellent communication skills, self-imposed work ethic, and hands-on training beyond the licensing procedure are essential elements to success.
Once again, I thank Vicki for taking the time to give this interview and share such incredible tips and experiences with us. I wish her all the best and continued success in the real estate brokering industry.
If you want more expert sharing from other real estate agents and brokers, here is another article you must not miss. "Is Real Estate a Good Career?" In there, you'll learn their perspective and their unique journey in starting in this business. 
I hope you like this post. If so, please share it with your friends and colleagues.
So what do you think of working the real estate sales profession? Please let me know in the comment session below.
(**) Affiliate Disclosure: Please note that some of the links above are affiliate links, and at no additional cost to you. Our company, JCHQ Publishing will earn a commission if you decide to make a purchase after clicking on the link. Please understand that we include them based on our experience or the research on these companies or products, and we recommend them because they are helpful and useful, not because of the small commissions we make if you decide to buy something through the links. Please do not spend any money on these products unless you feel you need them or that they will help you achieve your goals.
Disclaimer: The information in this post is for general information only, and not intend to provide any advice. They are subjected to change without any notice, and not guaranteed to be error-free. Some of the posts on this site may contain views and opinions from individual not related to JCHQ Publishing. They do not necessarily reflect our view or position.
Reference:
Bureau of Labor Statistics – Real Estate Brokers and Sales Agents (Source)