(**) Disclosure: This post may contain affiliate links, meaning our website, RealEstateCareerHQ.com, will get a commission if you decide to make a purchase through the links, but at no additional cost to you.
Every industry has its own business cycle. If you have been a real estate agent long enough, you would inevitably run into a slow business period. 
What can you do in a slow real estate market? Although there could be fewer business transactions during a slow real estate market, you could take the time to prepare the back-end part of the business and equip yourself with the necessary skill set. 
Just because you are in a slow real estate market, it doesn't mean that you need to be passive and wait for things to happen. Keep in mind that opportunities are reserved for those who well-prepared.
In this post, you'll find 18 ideas to keep you productive during a slow real estate season. 
1) Keep in touch with clients
Pick up the phone and give your clients a call. Providing excellent after-sale services is the key component to differentiate yourself from other salespeople. 
Follow up with your clients to see how they are doing at the new property. Are their kids adapting well to the new school? Any maintenance issue with the property? 
Texting and emailing are also great ways to keep in touch with your clients. You want them to think of you immediately whenever they need real estate services. 
2) Complete the CE courses requirement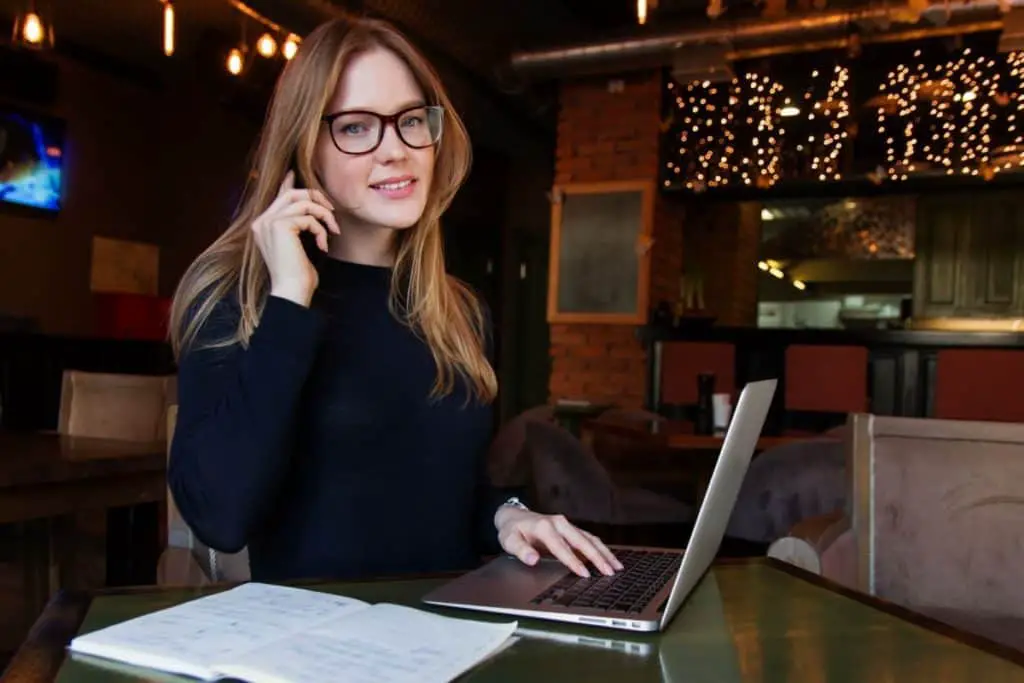 Most State Commissions require you to fulfill a certain number of courses before they can renew your license. Don't wait until the last minute, as failing to do so could interrupt your real estate practice. 
So why not take this off the list since you have some free time?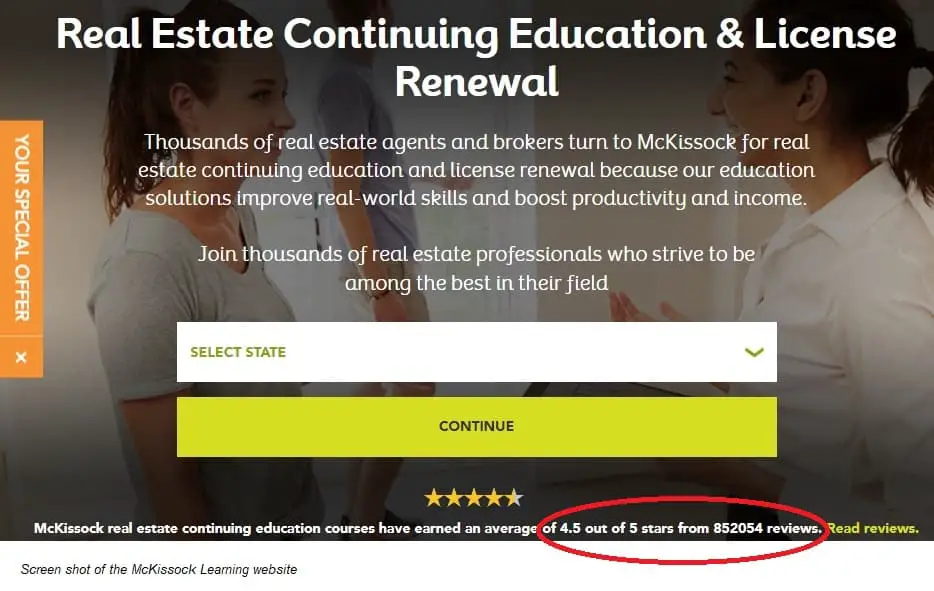 McKisssock Learning is an education provider that offers online CE courses. It received a tremendous positive review from satisfying students. At the time I'm writing this post, McKissock received 852,054 reviews with an incredible average rating of 4.5 stars out of 5.
You may click here to check out the CE courses (**)
3) Obtain a real estate professional designation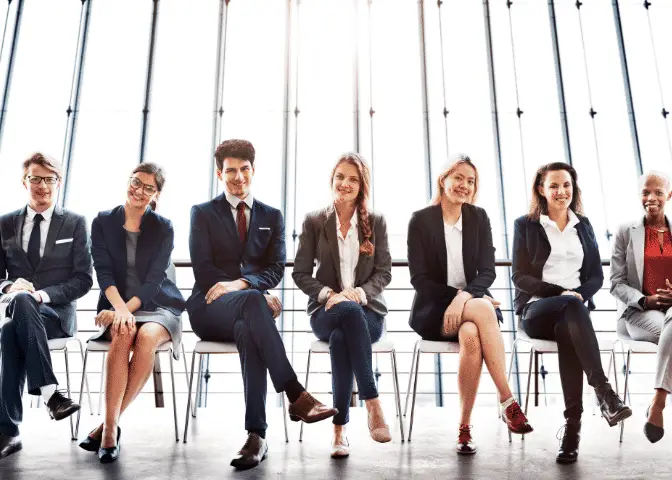 Rather than being a generalist, equip yourself with specialized real estate knowledge that could help you stand out from the crowd. 
For example, 
Help clients make informed choices about the resource efficiency and performance of the homes they live in, sell, and buy by obtaining the "Green Designation." 
Become a Seniors Real Estate Specialist. This designation program can help you to excel in servicing some of the wealthiest groups of buyers, which consists of those over the age of 50.
The National Association of REALTORS has an extensive list of Designation and Certification programs to fulfill your career needs. You may click here to check out their programs. (**)
4) Expand your network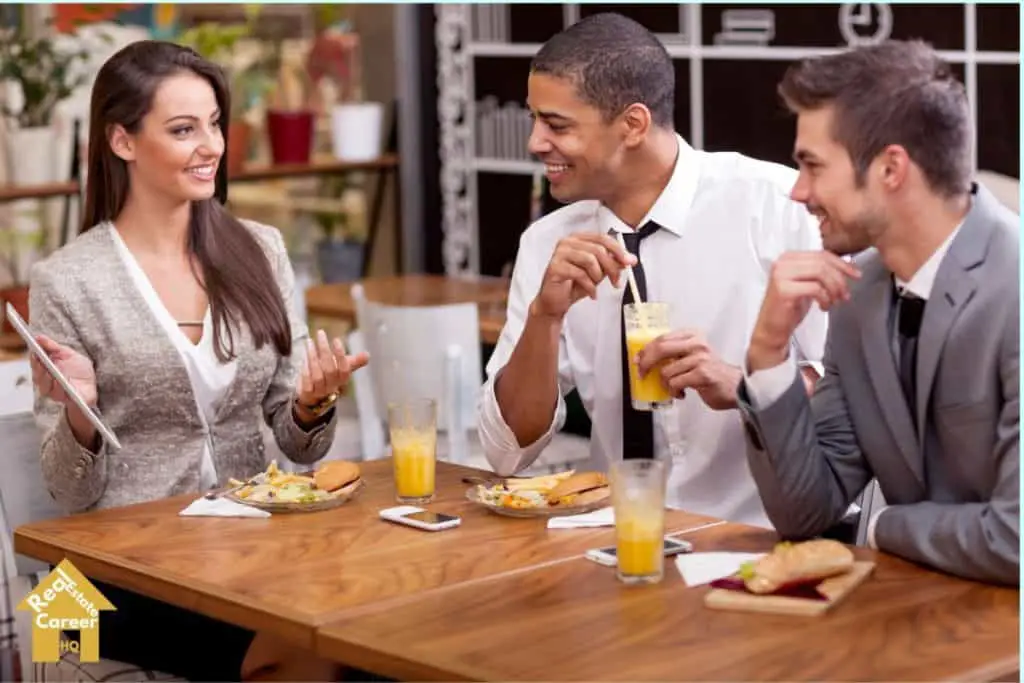 Think of all the professionals that would be involved in a real estate transaction. (e.g., appraisers, home stager, real estate attorney, mortgage broker, home inspector, notary signing agent.) Each of them could be a nice referral source to your business, or they could be helpful to your clients. 
There are different trade associations for each profession. You may connect with them by joining their networking event or conference. Here is a list of real estate professional associations. 
Alternatively, you may connect them through social media. I am also a member of some of the real estate groups on LinkedIn. 
5) Upgrade to a broker license
If you want to build your real estate team, then getting a real estate broker license would be a sensible choice. Most states would require you to complete the broker pre-licensing courses and the broker exam. 
I found that doing sample questions is the best way to prepare for an exam. It gives you a sense of what would be asked, and what is your knowledge strength and weakness. 
PrepAgent is an exam prep that I highly recommend. Many students were able to pass the real estate exam after doing their practice questions. Over 97% of users provided a 5 out of 5 stars rating to them on Facebook. Click here to check out their package options. (**)
6) Learn about home staging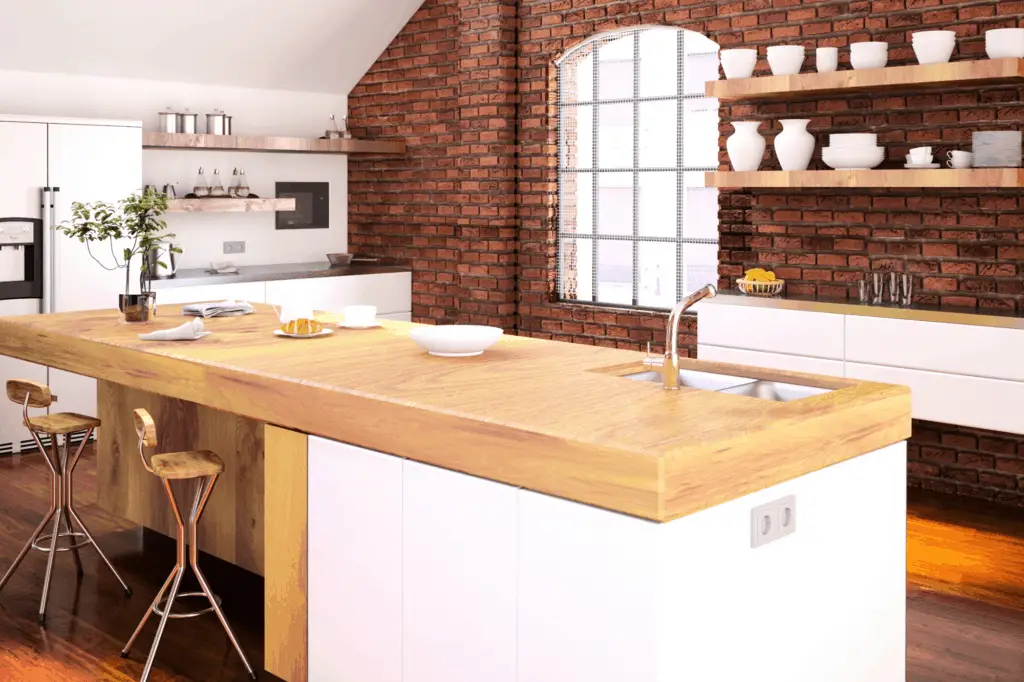 Home staging is a tremendously practical skill for listing agents. A well-staged property could give a nice impression to potential buyers. Thus, it leads to a higher price and reduces the listing period. 
Here is a design guide taught by the Staging Diva. (**) You'll learn everything Debra picked up through years of experience in running her own home staging company and staging hundreds of clients' homes.
7) Work on the bookkeeping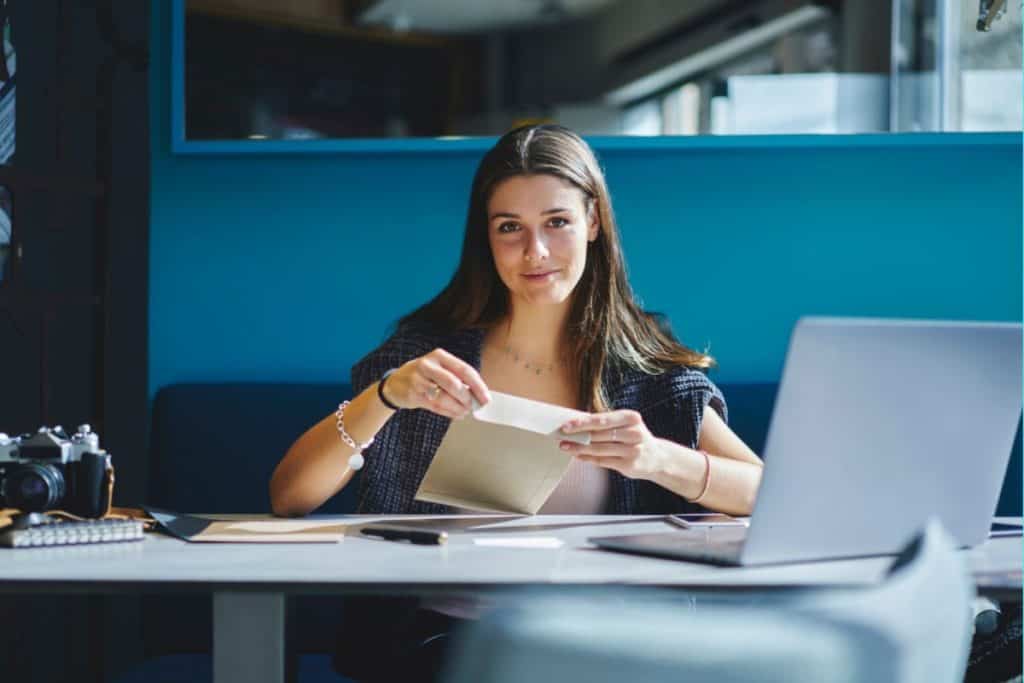 Many of us are so focus on running the business and often procrastinate in maintaining a good bookkeeping record. This would be a headache when it comes to the time of tax filing.
Do you have a pile of receipts loosely stacking on your office desk? In your car? or a wallet? Are they the expenses where you treat your clients for lunch? A thank you gift for a referral? Or gas for driving in between subject properties?
Some apps allow you to scan all your receipts so that they can all be stored electronically. Use this time to input all the data for your commission revenues and expenses.
Quickbooks is excellent software when it comes to bookkeeping for self-employed business owners. (**)
8) Get rid of unnecessary expenses
Have you ever paid for a monthly gym membership fee but end up going once or twice per year?
A similar situation may occur in your business as well. Would that be a software or marketing tool subscription plan? Do you have an overpaid data plan where your usage is never close to its limit?
If there are unnecessary expenses in your real estate practice, they are really eating up your profit. Then you should get rid of them.
9) Review business process 
When you work with a client, do you have a standard procedure in servicing them? If not, you would need to come up with a systemic approach that would work for your business. 
Reinventing the wheels for each new client is just ineffective. It would also make clients lose confidence in you because you just cannot clearly demonstrate the process of how you could help them.
Successful businesses tend to have repeatable steps in their operation. Look at big franchises such as McDonald's and Starbucks. 
Go through each of the steps from:
Marketing
Prospecting
Meeting clients on the first time
House tour/ open house
Discussing offers
Closing sales
After-sales services
Continue doing the things that are working well in your business, get rid of those that are redundant and refine those that need improvement. 
10) Upgrade to a paperless office
Switching to a paperless operation does not only lead to easier management, but it is also good for the environment. Think about all the trees you save from this switch. 
If that is the route you plan to take, you would need tools which can: 
Scan all your paper documents into high-quality PDF files
Online platform where your clients could sign documents electronically
An email provider where you could send confidential documents securely
Cloud storage, USB, laptop/tablet that are encrypted
I'll go over some of the tools that I'm using to run a paperless office in another post. So please stay tuned. 
However, before you shred all your old paper documents, you should check with your broker and see if there are any specific compliance rules about it. 
11) Segment clients
Although we all say we are providing the best services to each client, it's reasonable that there are some clients that you enjoy working with more.
Also, not every client is a perfect match for your business model. They are likely a huge time sucker while bringing very little revenue to your real estate practice.
As you probably have heard about the 80/20 rule, 80% of your revenue could be coming from 20% of your key clients. Therefore, you should focus more on the group that is bringing you a significant volume of businesses.
Segmenting your client base is an essential step. You could have more frequent contact with your top tier clients. Allocate more time and resources to establish a long-term, trusted relationship.
For secondary tier clients, you should still keep in touch with them. But rather than calling each one of them, you may have your assistant doing so. Or provide them updates through regular e-newsletters.
12) Set your business goals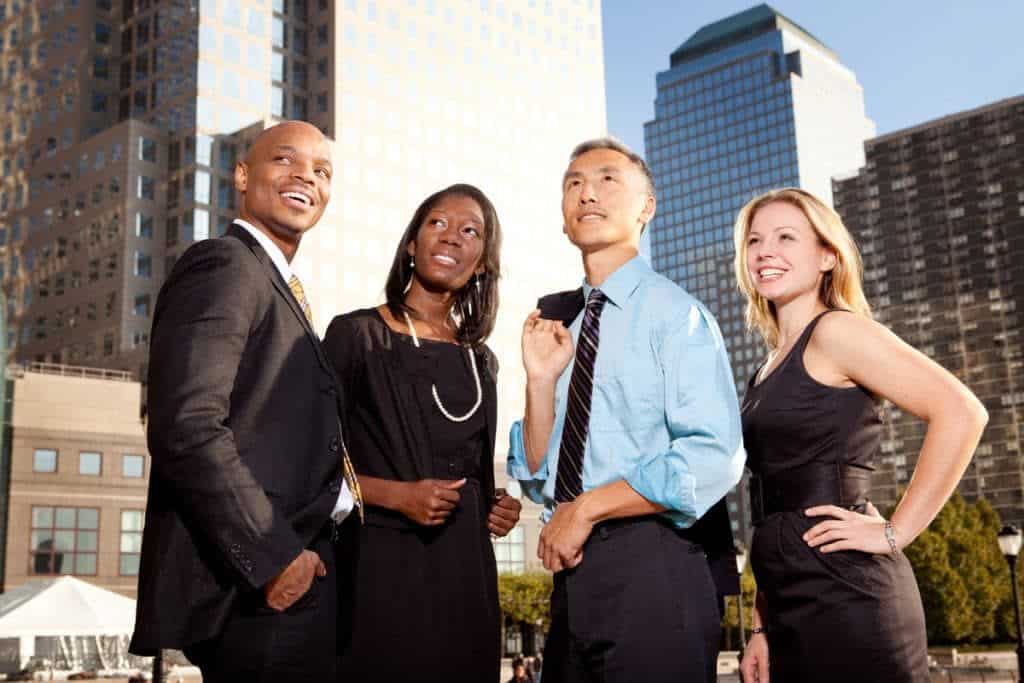 Think about what do you want to achieve in the next 12 months. Avoid making goals that are too vague. Each one should have a concrete number and timeline.
For example, suppose you want to make six-figures income in the next 12 months. Then find out how many sales do you need to close? What are prospecting and marketing activities required to funnel such a business volume?
If you want to hire an assistant to reduce some of your workloads, then what specific tasks you are going to outsource? It is important to find out what you are good at doing and what are things that you do not enjoy doing.
13) Spend time with loved ones
If you were already working in full gear during the peak season, then it's a good idea to spend some quality time with your family. Take them to a nice restaurant, watch a movie or go for a family trip.
Life is not just about the so-called "big achievement," rather the tiny memorable moments are what it counts. Especially if you have children, then they would grow up before you even realize it.
However, I understand that some of you might just want to stay at home to relax. After all, you are always on the road servicing clients. Then having some outdoor fun in your backyard could be a good solution.
Here's a website with great ideas on what to do with your kids in a backyard.
14) Contribute back to the community
We are earning profits from society, and it is important to keep in mind that there are always people in need. They could be hungry, homeless people or families who suffered from sickness.
Consider volunteering for a registered charitable organization. For instance, raise donations through participating in a charitable marathon, help out at a local food bank or homeless shelter.
Although sometimes this could lead to a good branding effect for your real estate services, I don't recommend using that as a tool. Stay pure with your motive.
After all, business is about providing value and servicing others. Volunteering is a great way to keep up with that mindset.
15) Plan your marketing campaign
Every real estate agent has their own way of marketing. You could create a blog that talks about real estate, send out e-newsletters to your clients, create online videos, use Facebook or Google ads to reach your targeted audiences.
If you wish to go with traditional advertising, there are local newspapers, magazines, radio, and billboards.
Review your marketing campaign in the past 12 months. Find out what has been generating a nice ROI for your business, then allocate more investments in that channel. And cut off those who are not bringing in any qualified leads.
Keep in mind that unlike multinational firms that have lots of advertising budget for building their brand, as a self-employed small business owner, you need to make sure every marketing campaign could result in a proper amount of sales volumes.
16) Enhanced other business skills
In addition to fulfilling the official CE requirements, equipping yourself with different knowledge could also improve your business process. Think of what are the skillset that would be helpful during a sales cycle – for example, real estate photography, sales training, and social media marketing.
Udemy is one of the largest platforms for online courses. You could easily find tons of real estate business-related courses at an affordable price. But before you enroll, make sure you check out the students' reviews. (**)
17) Learn from other businesses
Sometimes the best lesson is not taught by people. Rather you can observe what other businesses are doing and replicate their success strategy.
Look at what other successful real estate agents are doing. Is there anything that you could also apply to your business?
But don't just copy everything from your local competitors. Else, you'll just end up toe-to-toe with them in fighting over the market share. You could look at other REALTORS who service a different niche or have a different geographic territory.
18) Organize your office
This is probably one item that is long overdue for many real estate professionals. But frankly, we all know that an organized working environment could lead to better productivity. It definitely could save you time to constantly search for missing items. Also, it could give a good impression to your clients.
Start by decluttering. Get rid of all the old real estate magazines, industry newspapers, business cards that you gathered a decade ago but never attempt to contact the person.
Do you have an interest rate chart that is totally out of date hanging in the office? If so, replace it with a new one.
If there are old documents and statements, and they won't be needed for audit purposes, then just shred all of them.
Once you have done all the above, you'll be surprised how big your office can be. To protect our environment, make sure to put the recyclable items into the blue bin.
(**) Affiliate Disclosure: Please note that some of the links above are affiliate links, and at no additional cost to you. Our website, RealEstateCareerHQ.com, will earn a commission if you decide to make a purchase after clicking on the link. Please understand that we include them based on our experience or the research on these companies or products, and we recommend them because they are helpful and useful, not because of the small commissions we make if you decide to buy something through the links. Please do not spend any money on these products unless you feel you need them or that they will help you achieve your goals.
Reference: