(**) Disclosure: This post may contain affiliate links, meaning our company, JCHQ Publishing will get a commission if you decide to make a purchase through the links, but at no additional cost to you.
To enhance the appraisal skills and obtain a higher recognition, many real estate appraisers would pursue a professional designation. I have connected with many appraisers. One of the common designations I see on their title is the SRA,
What is SRA appraiser designation? SRA stands for the Senior Residential Appraiser. This is a designation offer by the Appraisal Institute.
They are one of the largest associations for real estate appraisers with over 18,000 members across different countries. To become an SRA appraiser, you need to complete the required appraisal education, work experience, pass the exam and submit demonstration report.
In this post, I'll go over the steps to become an SRA appraiser, and does it worth your time and investments to pursue it. Some of my findings are based on the opinion of actual appraisers who are holding the SRA. I'm sure this article could give you some helpful insights about this designation.
Taking high-quality appraisal courses allows you to keep up with the best practices and remain competitive in the industry. When choosing a real estate school to complete the CE requirement, selecting one with an excellent reputation is important. McKissock is a trustworthy real estate education provider. You may click here to see the appraisal courses offer in your state. (**) 
9 Steps to Obtain the SRA Appraiser Designation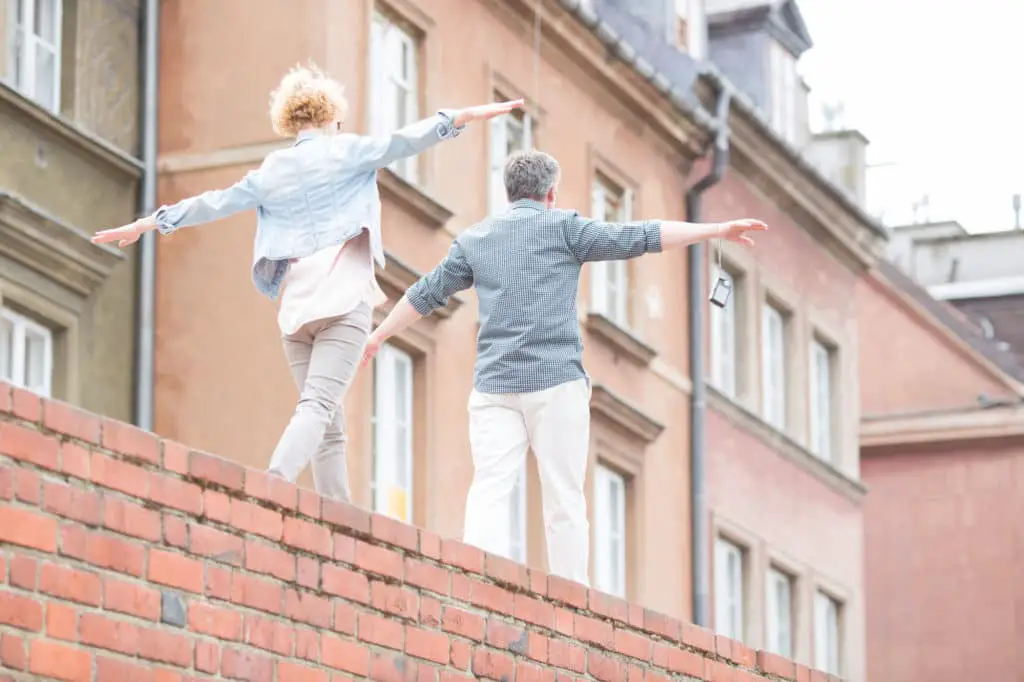 Step 1: Meet the Eligibility Requirement
You need to be a Certified Real Property Appraiser or equivalent. Hold a College/Bachelor's degree or higher from an accredited educational institution.
However, if you already are a Certified Real Property Appraiser, then you do not need to provide proof of your college-level education.
Step 2: Join the Candidate for Designation Program
Before you fulfill all the prerequisite, you need to submit your registration to the Appraisal Institute. Here's the link to do so.
Step 3: Completion of the most current USPAP course
The Uniform Standards of Professional Appraisal Practice (USPAP) is a 15 hours course. It is one of the required courses to become a trainee appraiser.
Since the regulation rules could change over time, you also need to retake the updated version of the course for each license renewal. However, the USPAP update course is only 7 hours.
Step 4: Complete the Business Practices and Ethics Course
This is a 5 hours course with 5 modules. It covers the following topics:
Module 1: Professional Practice Overview
Module 2: Use of Appraisal Institute Logo, Membership Designations, and Emblems: Regulation No. 5
Module 3: Code of Professional Ethics of the Appraisal Institute
Module 4: Peer Review: Regulation No. 6
Module 5: Common Errors and Issues
At the time I'm writing this post, the tuition is $159.00. Also, this course can be counted toward 5 hours of CE credit requirement.
Step 5: Fulfill the Residential Elective Education Requirement
There are four options to choose from.
Option#1: Take all of the following three courses and pass their exams
Introduction to Green Buildings: Principles & Concepts (8 hours)
Case Studies in Appraising Green Residential Buildings (8 hours)
Residential & Commercial Valuation of Solar (15 hours)
Option#2: Take one the following courses and pass the exam
Valuation of Conservation Easements (33 hours)
Valuation in Challenging Markets (30 hours)
Option#3: Take two of the following courses and pass their exams
Advanced Spreadsheet Modeling for Valuation Applications (15 hours)
Application and Interpretation for Simple Linear Regression (15 hours)
Residential and Commercial Valuation of Solar (15 hours)
Case Studies in Appraising Green Commercial Buildings (15 hours)
Practical Applications in Appraising Green Commercial Properties (15 hours)
The Appraiser as an Expert Witness: Preparation and Testimony (16 hours)
Fundamentals of Separating Real Property, Personal Property and Intangible Business Assets (15 hours)
International Financial Reporting Standards for the Real Property Appraiser (15 hours)
Litigation Appraising: Specialized Topics and Applications (16 hours)
Condemnation Appraising: Basic Principles & Applications (22 hours)
Review Case Studies – Residential (15 hours)
Review Theory – Residential (17 hours)
Residential Market Analysis and Highest and Best Use (15 hours)
Real Estate Finance Statistics and Valuation Modeling (15 hours)
Option#4: Pass one of the following exams
Advanced Income Capitalization (*)
Advanced Market Analysis and Highest & Best Use (*)
Advanced Concepts & Case Studies (*)
Quantitative Analysis (*)
General Appraiser Market Analysis and Highest & Best Use
General Appraiser Sales Comparison Approach
General Appraiser Site Valuation & Cost Approach
General Appraiser Income Approach/Part 1
General Appraiser Income Approach/Part 2
(*) These exams are also part of the MAI Designation path.
Step 6: Complete the Advanced Residential Applications & Case Studies Course (Part 1)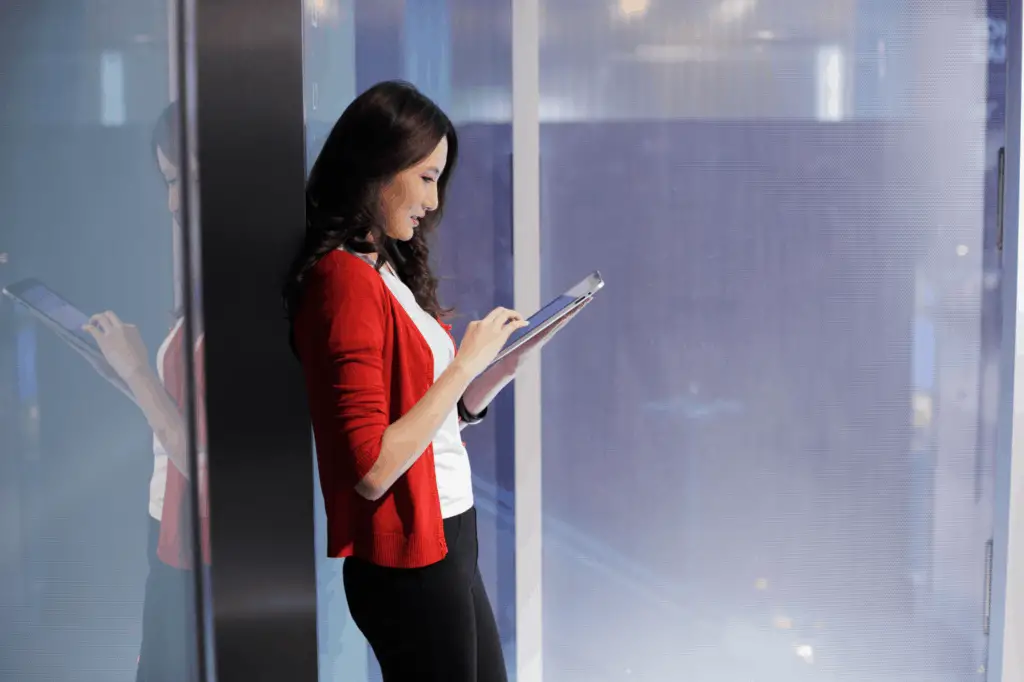 This course is about applying your appraisal knowledge and skills in solving a complex residential case study. When I checked on the Appraisal Institute website, it is a two-day course available only in a classroom setting.
The course is divided into two parts and is already approved by the AQB. Part 1 is a 15 hours content hours class, while Part 2 is 30 hours. You are required to pass the exams for both.
If you complete Part 1&2, then it could also satisfy the requirement for "Residential Demonstration of Knowledge." (I will go over more details in Step 9).
I'm unable to find the exact course fee on the Appraisal Institute website. I guess because different AI local chapters will administer the lessons so that the costs could vary. However, I see that McKissock Learning also offer this course. Their fee is $209.95, and they did not divide the classes into two parts.
Step 7: Pass Residential Comprehensive Examination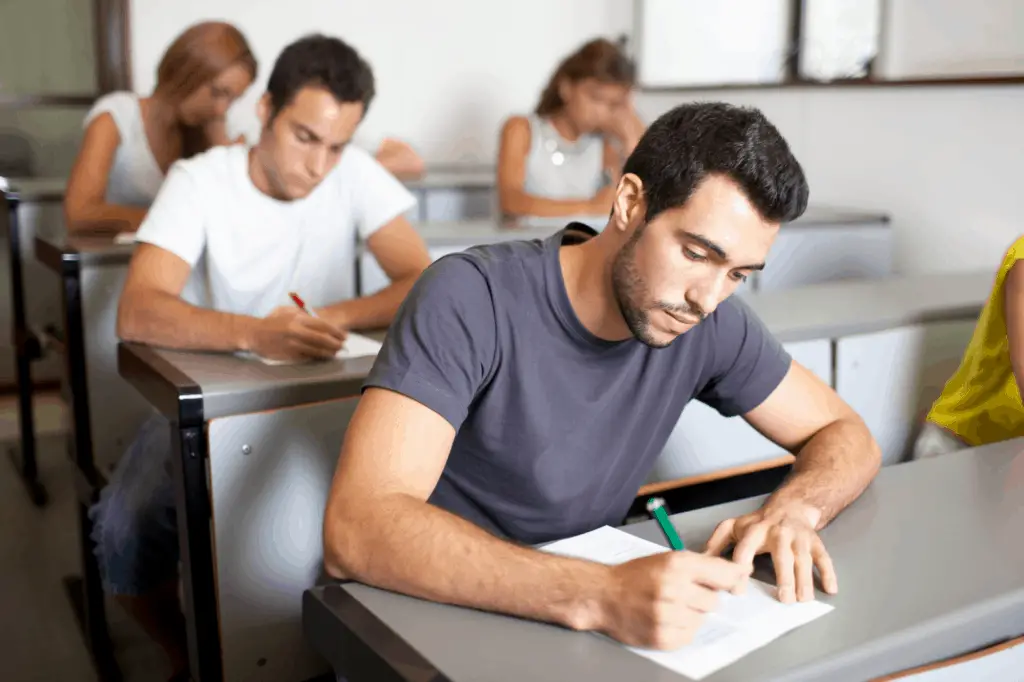 The purpose of the exam is to test your appraisal knowledge and your ability to use it in solving appraisal problems in the real world. The exam could consist of more than 50 questions, but only 50 will be scored. They are in multiple-choice format.
To prepare well for the test, you should spend more time in studying appraisal concepts such as market analysis, the three approaches to value, depreciation, adjustments, reconciliation, and other aspects of the valuation process. Another tip is to review the definitions, principles, and basic theory. Two good reference books are the Appraisal of Real Estate and the Dictionary of Real Estate Appraisal.
Of course, make sure to bring a financial calculator that is accepted by the exam center. Also, you must complete all the previously mentioned steps before writing the exam. The exam fee is $125.
Step 8: Fulfill the Working Experience Requirement
You must have a minimum of 3000 hours documented experience completing residential appraisals. Residential properties may include the following:
Single-Family Properties
Multi-Family Land
Multi-Family properties
Single-Family Land
Subdivisions
Condos
You need to input the work experience details into their Residential Experience Log.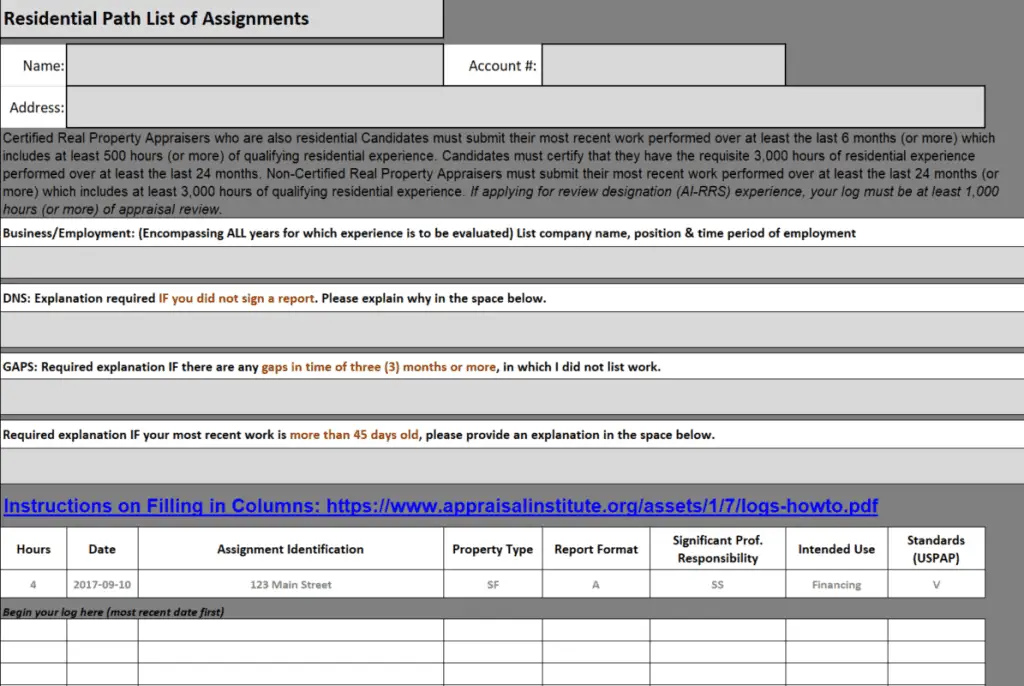 Step 9: Residential Demonstration of Knowledge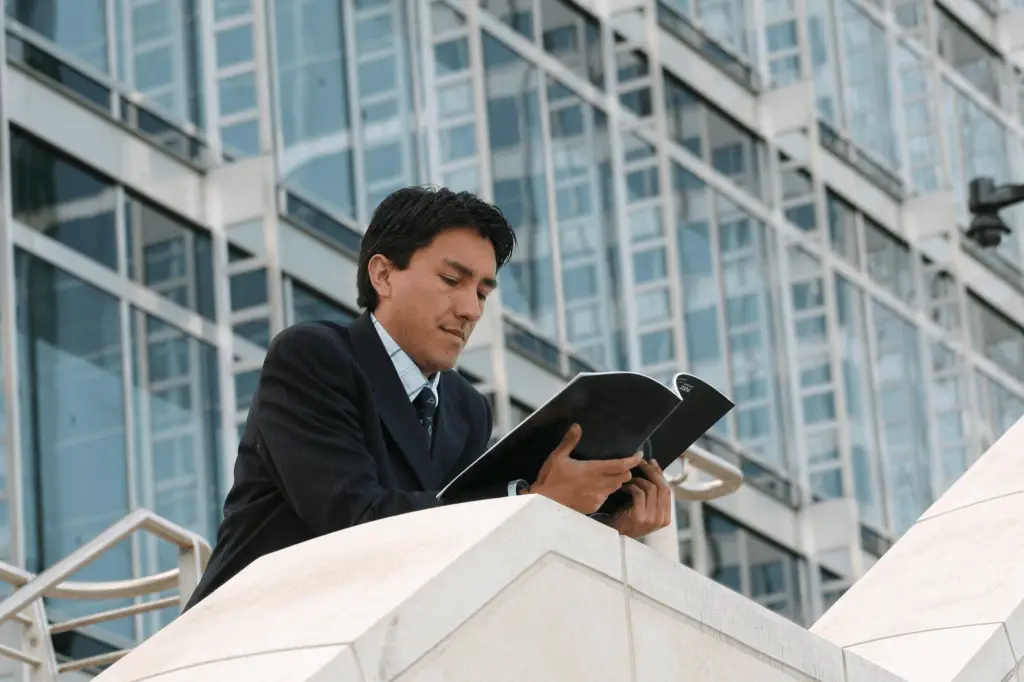 There are five paths to choose from in fulfilling this requirement.
Path #1: Complete the 45 hours of Advanced Residential Applications and Case Study Course
This class was the one I talked about in Step 6. If you have already completed both Part 1 and 2, then you are good to go. But keep in mind that both sessions need to be taken consecutively at the same location.
Path #2: Submit a Traditional Residential Demo
You'll need to submit an appraisal which used all three approaches to value a property. The subject property must be obsolete and in a physically unfixable state of deterioration.
Furthermore, you must personally assemble all the data without assistance and that you have personally inspected the property. The appraisal report cannot be more than 5 years prior to your submission to the Appraisal Institute.
You could find more details here.
Path #3: Submit the Peer Reviewed Publications
For this option, you are required to submit at least two peer-reviewed publications. They must be based on original research related to real property economics. To be more conscious, below are the wording on their application.
"The submissions must be quantitatively rigorous, and deal with valuation or economic issues relevant to real property appraising and/or
real property analysis. The submissions must be directly applicable to valuation issues and/or real property economic issues. There
must be a nexus between real property appraising and the article that is being submitted."

Quote from Peer Reviewed Option Applications
There is an application fee of $100, and you could pay by credit card. These publications cannot be more than 5 years.
More details about this path could be found here.
Path #4: Submit a Thesis
If you have already written a Master's Thesis or Doctoral Dissertation in a field related to real property economics, then you could submit it. These works must have been used toward a graduate or doctoral diploma or degree. Also, they cannot be over ten years.
Once again, there is a $100 application fee. You could find out more detail through this link.
Path #5: Defense of Reports
With this option, you'll first submit 3 to 5 reports to the Appraisal Institute. The committee members will read through them, and then a staff set up a preliminary phone interview to go over the details of a panel meeting.
During the actual meeting, there will be panels asking you questions about the reports, and you'll be given a chance to defend them.
This option is good only if you are comfortable presenting a defense of reports orally. Due to the amount of work and number of people involved, the application fee ($999) is a lot more expensive than the other options.
Here are more info.
Does it Worth to Pursue the SRA designation?
To answer this question, we should first go over what are the investments needed to obtain the SRA designation. Although the total cost would vary depending on which path you choose, if you do a calculation, you could see that it could easily add up to $2000 – $3000 or even more.
Not to mention, you would need to spend time in fulfilling the requirement and there is also an annual fee to maintain the designation.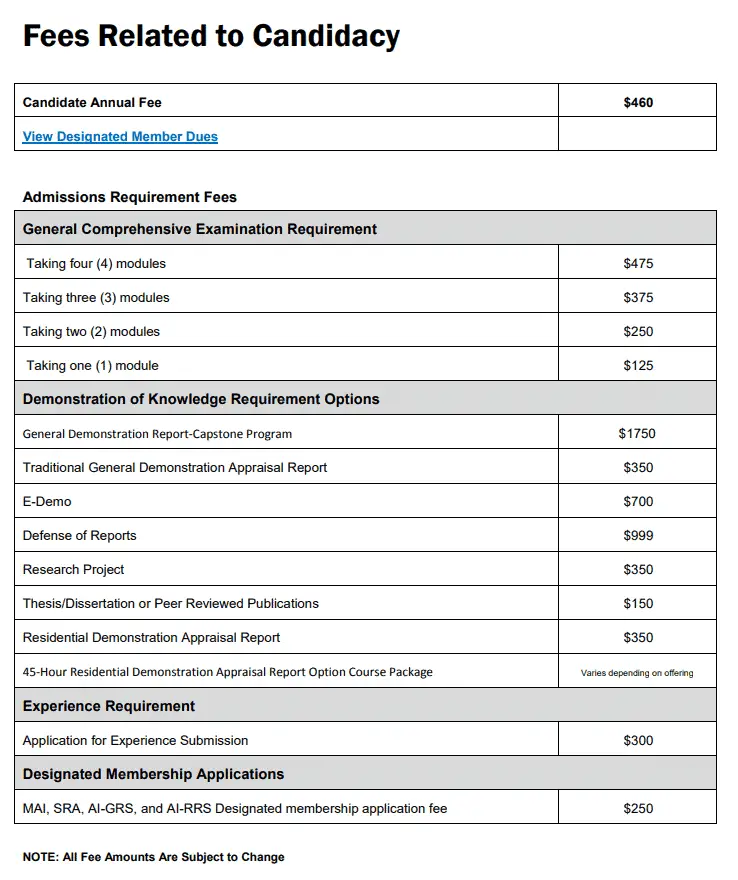 What does SRA mean for an appraiser?
There is an article, "The Value of the SRA Designation," which was written by Woody R. Fincham back on Dec 5, 2017. He was also an SRA holder.
He saw great benefits in having this designation. For example, through the networking opportunities within the Appraisal Institute, he was able to receive many appraisal orders. His hiring manager valued the SRA designation and the MAI-designated colleagues also sent him referrals every year.
He believed the SRA designation is helpful for appraisers who want to explore in non-lending spaces or to work on complex assignments.
Cons of the SRA Designation
On the other hand, there is another article, "The Sure Death of the SRA Designation" which offered a completely contrary view. It was written by Bruce M. Hahn, who also held the SRA designation. He commented that there wasn't enough requirement to distinguish the SRA designation apart from the Residential Certification.
"Sorry, but I have to ask why anyone would bother to do a little extra work for a designation that the market really doesn't recognize, nor does it much demand anymore, particularly when it has obviously just been watered down to nearly match Residential Certification requirements."

Quote from AppraisalToday.com
Final Thoughts
There are certainly some hoops you need to jump through in getting the SRA designation. I checked with several SRA appraisers what they think about it. Some admitted that they upgraded their appraisal knowledge through the program, but they did not see an increase in their appraisal fees or orders volume.
On the other hand, some feel more confident with the SRA designation because they can better demonstrate their value proposition. Therefore, they tend to stand firm on their fees. Although some clients left them for lower fees, the ones that remain are those who truly appreciate their expertise.
[Read: Appraisal Fee – A Guide with Everything You Need to Know]
Having said that, if your plan is to continue working on cookie-cutter deals, where clients are just looking to get the job done, then SRA might not worth the investments. But if you want to upgrade your appraisal practice to the next level, having a designation would be the way to go.
Here's everything I can share about the SRA designation. Do you find this post helpful? If so, please share it.
(If you are interested in obtaining a designation, here's an article about the MAI designation you might be interested)
(**) Affiliate Disclosure: Please note that some of the links above are affiliate links, and at no additional cost to you. Our company, JCHQ Publishing will earn a commission if you decide to make a purchase after clicking on the link. Please understand that we include them based on our experience or the research on these companies or products, and we recommend them because they are helpful and useful, not because of the small commissions we make if you decide to buy something through the links. Please do not spend any money on these products unless you feel you need them or that they will help you achieve your goals.
Disclaimer: The information in this post is for general information only, and not intend to provide any advice. They are subjected to change anytime without notice, and not guaranteed to be error-free. For full and exact details, please contact the Appraisal Board in your state, the education or service provider.
Reference:
Appraisal Institute

Overview: SRA Designation Requirements (Source)

AppraisalToday.com – The Sure Death of the SRA Designation (Source)