(**) Disclosure: This post may contain affiliate links, meaning our company, JCHQ Publishing will get a commission if you decide to make a purchase through the links, but at no additional cost to you.
Real estate agent- You probably would see their ads on social media, magazines, local newspapers, mailed-in flyers, bus stops, subways or their signs in front of your neighbor's house. Although you do see them appear a lot, do you have any idea of what is a real estate agent?
A real estate agent is a licensed individual who works for a client during a real estate transaction. 
You could be helping a young family to purchase a home, an individual to sell their house due to relocation, or a student in finding a rental unit. There are just too many scenarios which demand your real estate work.
In this guide, you will find out what is like to be a real estate agent, what are the duties involved, how to obtain your real estate license and other ideas that could help you in the real estate career.
How to Obtain a Real Estate Agent License?
To obtain a real estate agent license, you need to complete the pre-licensing course work from an approved education provider, pass the real estate salesperson exam, submit an application and pay the license fee to the real estate regulatory commission in your state.
However, each state has its own requirements when it comes to obtaining a real estate license. You could find out more info on this page.
When choosing a real estate school, I prefer one where you could take the courses online. This way, you could study at your own pace whenever and wherever. The CE Shop is a trustworthy real estate education provider. You may click here to see whether they offer pre-licensing course in your state. (**)
What is a Buyer's Agent in Real Estate?
Your role is to represent the buyers and act in their best interest. Below are the duties you could expect when working as a Buyer's agent.
Fact Findings of the Buyers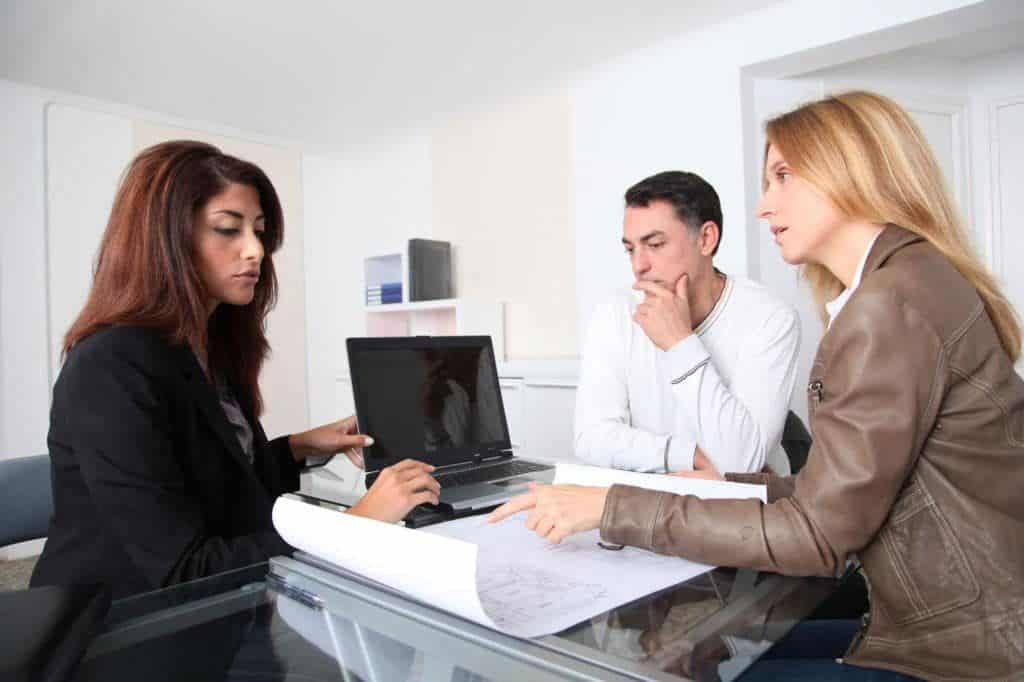 Before you start searching for a property, it is vital that you understand what your clients are looking for.
Do they plan to live in the property? If so, how many rooms or bathrooms will they need? Do they want the house to be located near a school, supermarket, highway, or have easy access to public transportation?
Or are they planning to rent it out as an investment property? Do they have prior experience in dealing with tenants? Or they would need a property management company to handle for them?
One of the most crucial findings is what is their budget. This way, you could search for properties according to their budget and needs. Sometimes, a client has a limited budget but has unrealistic high demand on a property. Then it is your job to advise them accordingly and manage their expectation.
In some scenario, a client might not have any savings, and there's just no way they could be approved for a mortgage. Then you absolutely would want to find out in the preliminary stage before all your time and effort are wasted into houses viewing with them.
Research on Property Listings
Once you have gathered the details about your clients, your next step is to search for properties that could fit in their criteria. You could research on the MLS database, other listing systems and check with the colleagues in the real estate industry.
Properties Viewing with Clients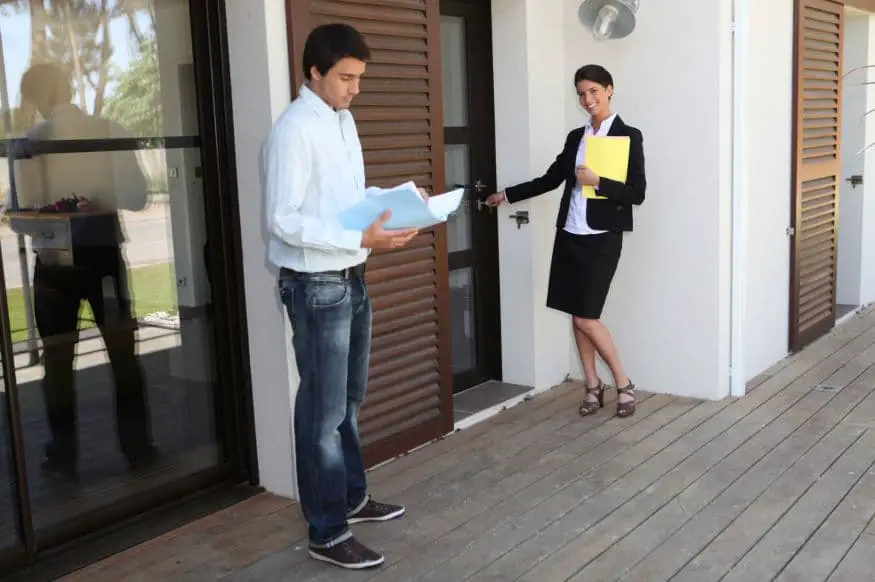 You would arrange the house viewing with the buyers and the sellers' agents. Make sure you bring along the listing properties information for your clients.
At the day of the viewing, you might need to drive them to the selling properties. It could make sense as some clients are not as used to the neighborhood as you are, so they could easily get lost from one house to the next.
But of course, it depends on how far your client is located and their preference. Parents with young children might prefer to drive their own car because they already have car seats installed into it.
Think a Step ahead of Your Clients
When you visit the properties with your clients, you should look beyond the surface of the details. For example, find out the age of the property, has there been any water leakage problem, when was the last roof replacement, how old is the furnace.
You cannot just rely on your client asking the right questions as they mostly are not as experienced as you are.
Therefore, you should take notes on the pros and cons of each property. Then let them know what you think about the property.
If there is anything you are unsure, you could always check with the seller's agent.
Be honest about what you think. Don't try to hide the details because you want to close the sales sooner. Remember your role is to act in the best interest of your clients. Your reputation is built on every action you proceed with integrity.
Presenting an Offer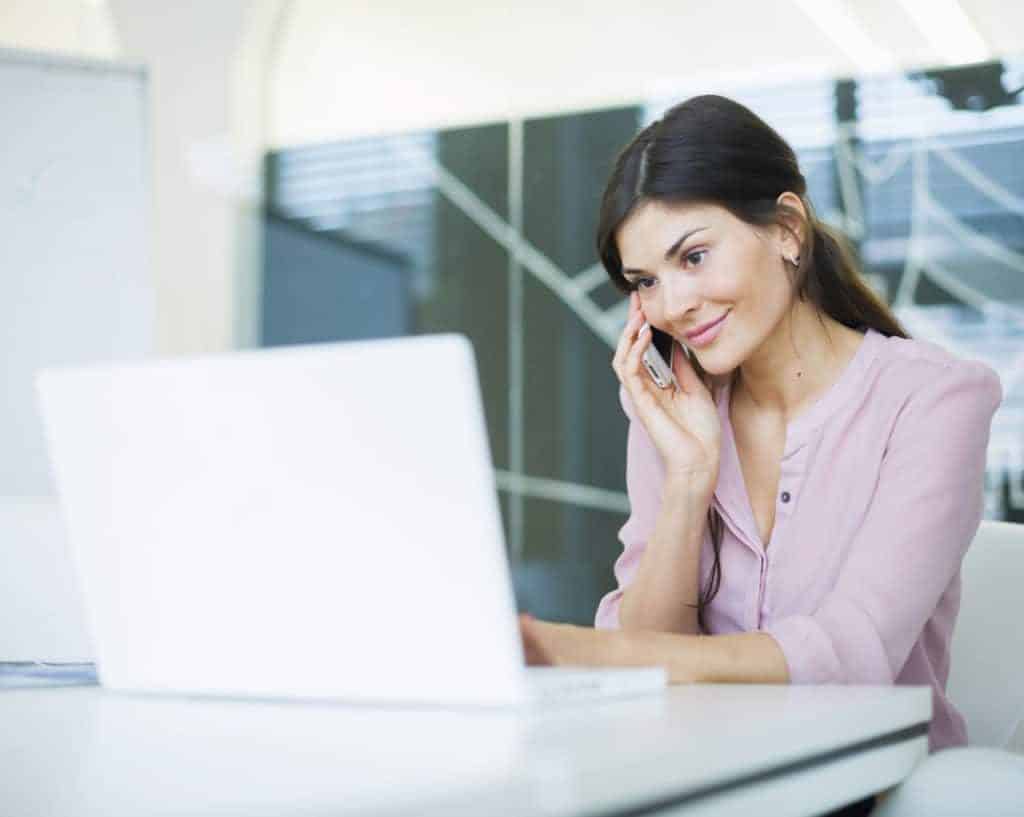 Once your clients express they want to purchase to the property, you can draft an offer according to their desired terms and conditions. After they sign it, then you could present the offer to the seller's agent.
In a seller's market, there could be multiple potential buyers competiting for the same house. It is essential to consider the market condition when writing the offer.
This could also be the moment when timing becomes extremely sensitive where you would go back and forth between your clients and the seller's agent to negotiate the terms and conditions.
Your Role Before the Closing
Once both parties have agreed and signed the purchasing agreement, you would need to obtain the deposit from your client and handle all the necessarily paperwork.
Your clients probably would hire a home inspector and a real estate appraiser to examine the property. You would work as a communication hub for all parties to arrange the visits.
For first-time property buyers, your clients probably would need your help during the closing process. As a qualified real estate agent, it is your job to advise them accordingly so that the entire process could be as seamless as possible.
What is a Your Role as a Seller's Agent?
A Seller's Agent also refers to as a Listing Agent, is representing the property owner during the selling process.
However, it is not the same as the "Selling Agent" as many people do get confused with the terms. A Selling Agent is actually the Buyer's Agent, which we have just discussed.
As a Seller's Agent, your role is to look for potential property buyers for your clients who are willing to pay a competitive price.
Here are some of the duties you could expect.
Setup an Initial Meeting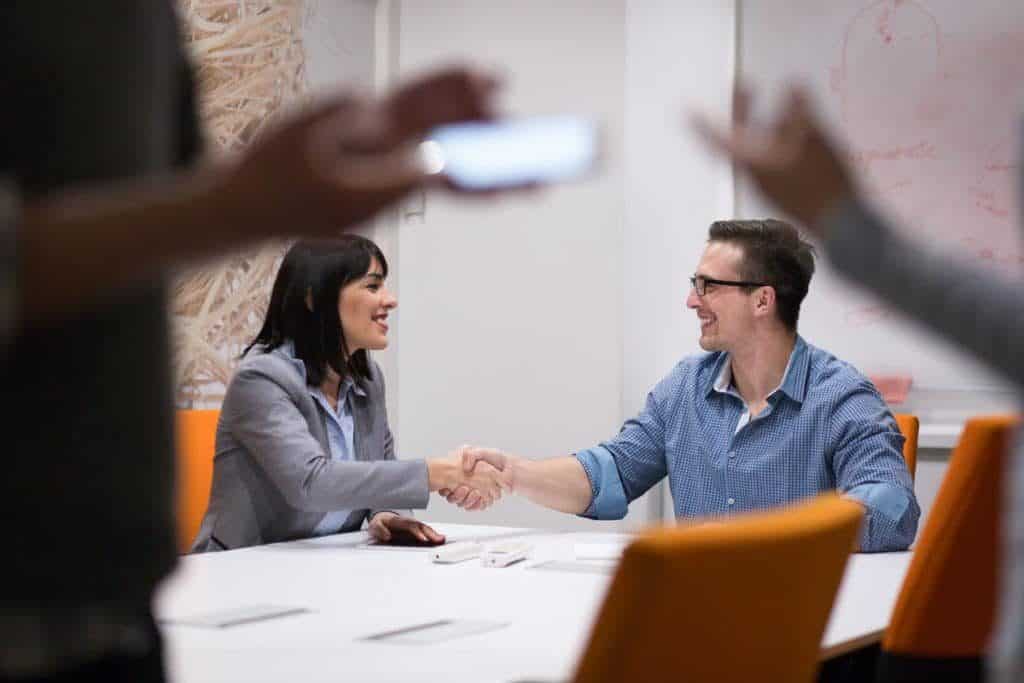 Similar to the process of a buyer's agent, you should know your client's situation thoroughly in order to work with them.
Do they have a specific expected selling price?
How long does the property need to be sold?
Are the clients still living in the house? If so, when it's usually the best time for a house showing?
If it is vacant, is anyone managing the property? (i.e., mowing the lawn, shovel snows, picking up the mails)
Sometimes, the deal could be time-sensitive, as the clients require money to finance other things. (i.e., closing for another property, pay down debt, tuition for their kids, etc.). So it is important you know about the level of urgency of the deal.
During the meeting, you should also explain to them the procedures you would take to help a client in selling their home.
Go Over the Listing Agreement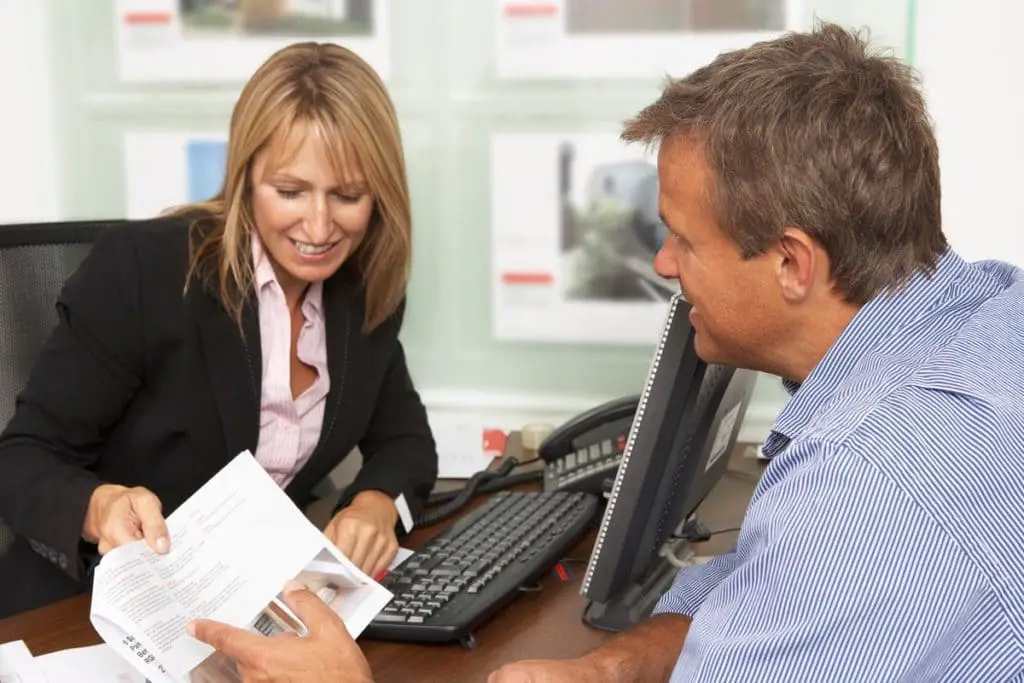 Without any written consent to work together, you only have a prospect or a POTENTIAL client.
Once property owner decides to go on board, then it's time to review the Listing Agreement.
Generally speaking, there are three types of listing agreement.
Opening Listing
Exclusive Agency Listing
Exclusive Right-to-Sell Listing
The Exclusive Right-to-Sell listing is the most common one used by real estate agents. It provides your broker an exclusive right in representing the homeowner and to earn a commission should the sale goes through.
Clients will be committed to working with your brokerage, and cannot sell the property themselves or through another real estate firm.
This ensures the clients are serious about hiring you for your services, and not wasting your time.
You and your clients would go over the terms and conditions together. Typically speaking, the agreement would state how the selling commission is calculated, the duration period of the listing, cancellation clause of the contract, and others.
Inspect the Property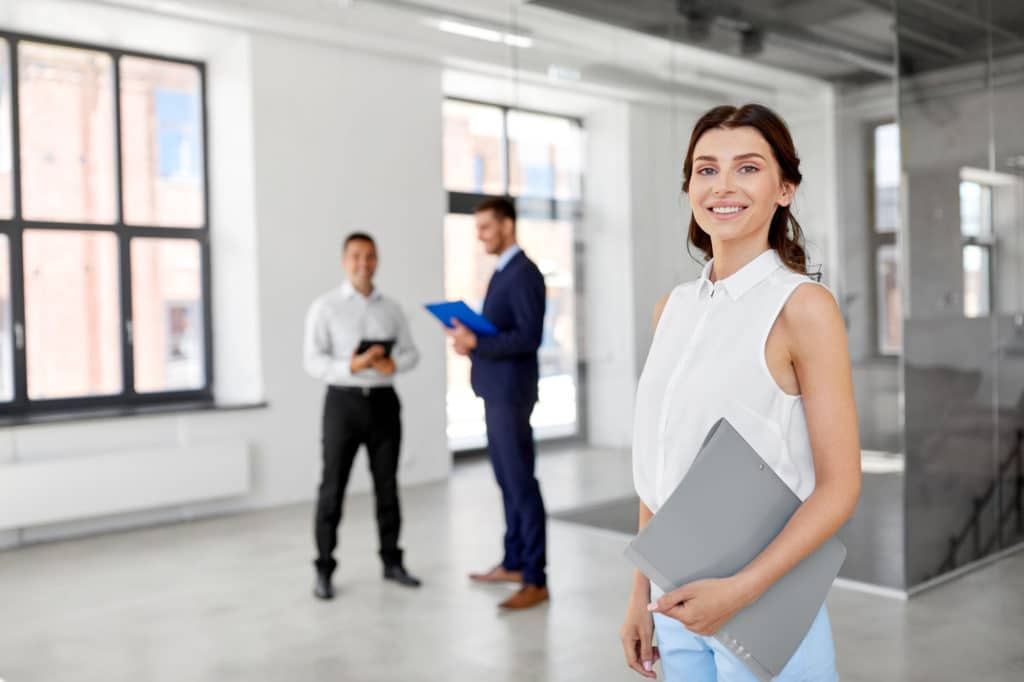 How can you sell a real estate within seeing it? The next step would be to walk through the property with your clients.
Inspect thoroughly and give suggestions on what can be done to improve the selling value. For example,
Mown the lawn or shovel snow from the driveway
Repaint the walls with natural color
Fix water leaking problems
Declutter the home
Replace light bulbs that are not functioning
Remove art that is over unique
Depending on the condition of the house and your client's budget, sometimes it could worth hiring a professional home stager to complete the tasks.
But keep in mind, try to work on cosmetic improvement which is inexpensive to do and not a massive structural upgrade. (i.e.: flooring, kitchen countertop)
After all, every potential buyer's preference could be different. An expensive upgrade might not necessarily bring up the value of the property.
Research the Market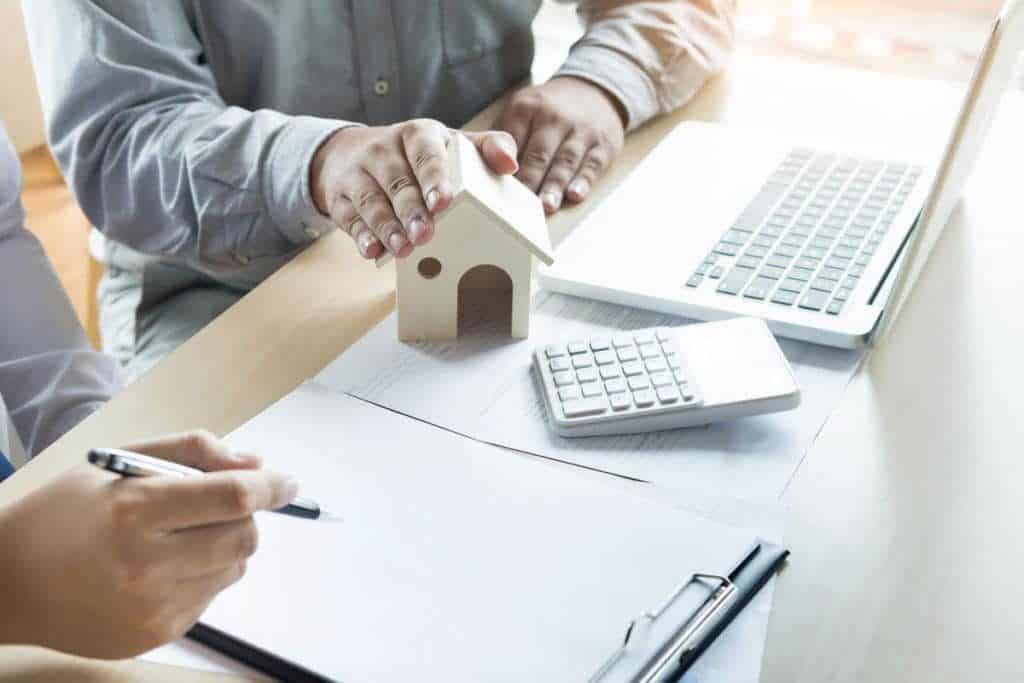 The outcome of the sale hugely depends on the demand and houses inventory available in the market.
You should find comparables that are recently listed or sold in the same neighborhood. For instance, what were their listing and sold prices? How long did it take similar properties to be sold? What are the listing prices in the current market?
With this info, you and your clients could come up with a reasonable listing price. This data is also useful in setting your clients' expectation.
Marketing for the Property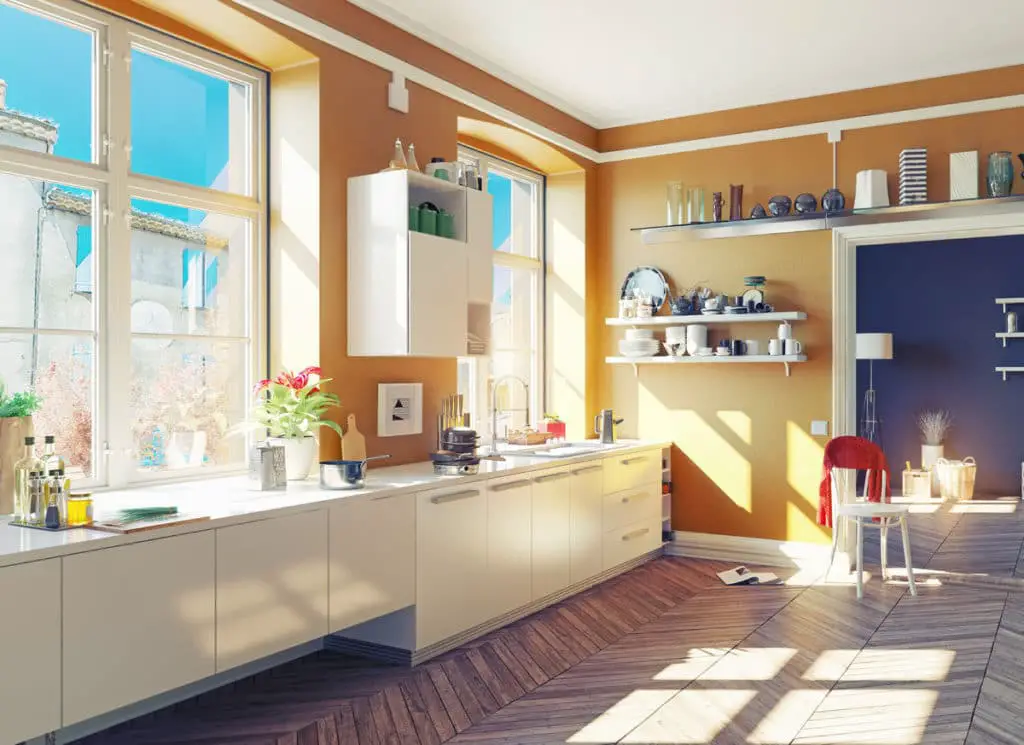 Now, it's time to bring in some potential buyers. There are many ways you can market the property.
You could advertise in local newspapers, magazines, radios or TV. Many real agents also utilize social media in promoting a selling house.
One thing we like about marketing on social media is that the ads could directly target a particular group of audiences. (i.e., Parents who are between age 30 to 40 who lives in a specific town).
This strategy ensures your advertising message only goes to your targeted potential buyers, and it's also cost-effective.
In addition, you should arrange an open house for people to see the property. You can notify your real estate colleagues and referral partners as they might know of people who are interested in buying the house.
However, regardless of which channels you are using to market the property, be sure to comply with the advertising guidelines from the regulatory commission. You could check with your broker about this.
Review Offers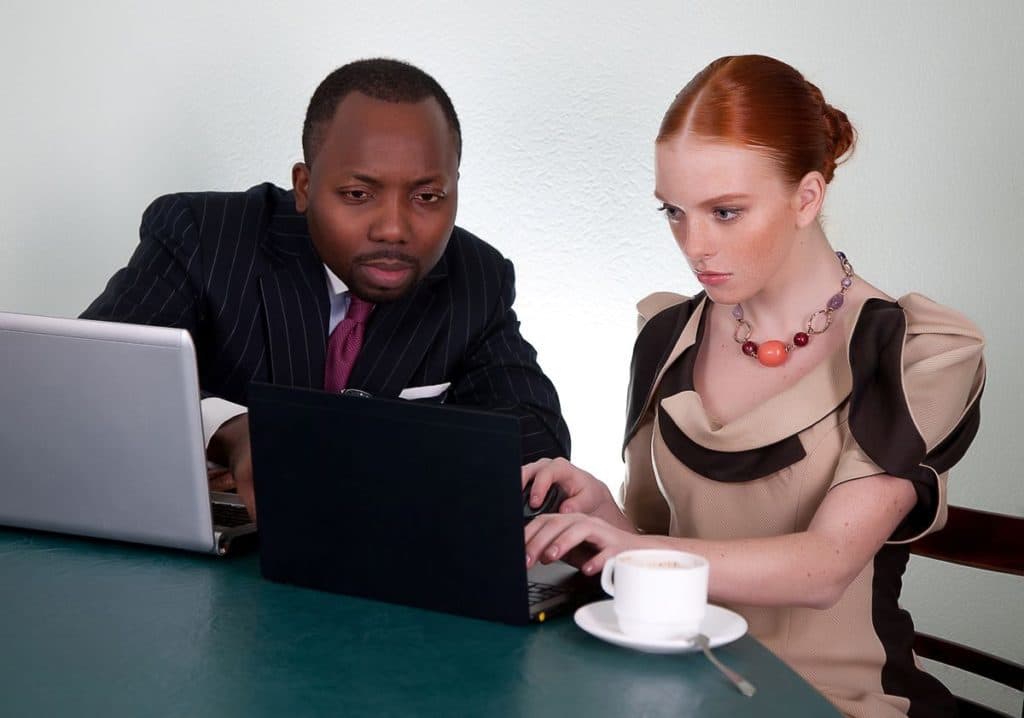 With the right marketing campaign, a reasonable listing price and proper staging of the property, your clients should receive some purchasing offers.
As their seller's agent, you should review each term and conditions carefully together with the homeowners.
Is the offer price competitive? When is the required closing date? Is the demand from the buyers reasonable?
In a hot market where there is a huge demand for houses, we have seen real estate agents only accept purchasing offers on a specific date.
This strategy allows you and your clients to compare multiple offers. Then focus on negotiating with the one that gives the best terms.
Duties Before the Closing Date
As mentioned before, even after the purchasing agreement is confirmed, there are still many things left to do before the closing date. (i.e., arrange home visits for appraiser and inspector)
You and the buyer's agent will continue working as the communication hub between parties.
What is a Dual Agent?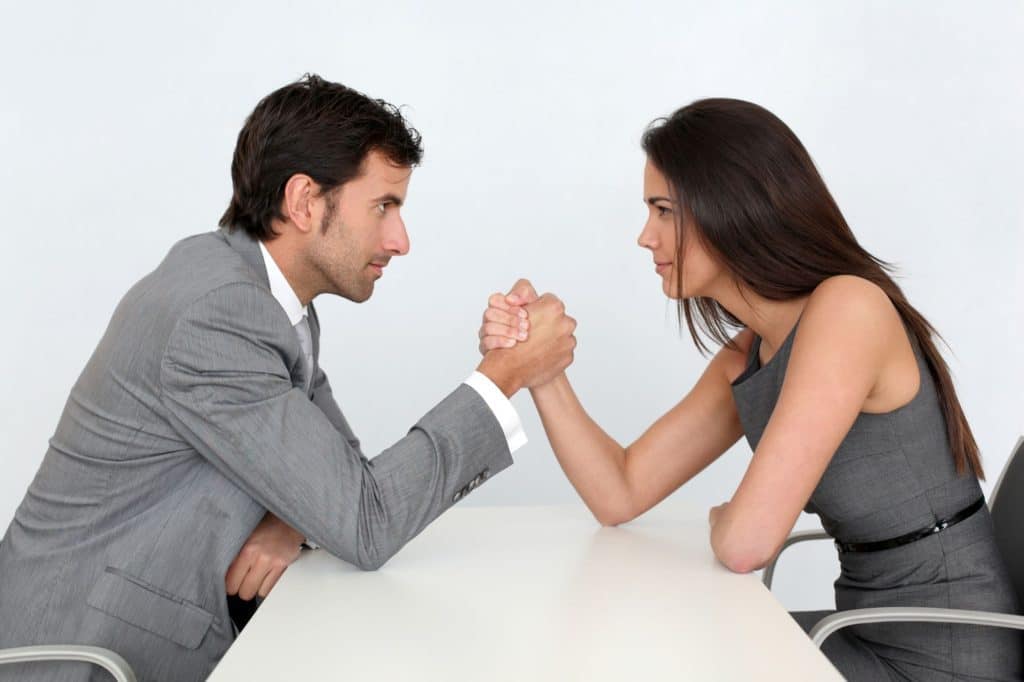 This is where you are representing both the buyer and the seller.
You are required to treat both parties equally. Therefore, you are prohibited in sharing confidential information about with your clients regarding the other party.
You also cannot negotiate for any parties, nor advise on the terms and conditions in the purchasing agreement.
Some customers do not like this setup because of the limitation of services. Also, since you will be receiving compensation from both ends, your clients might request a reduction of the real estate commission.
Due to the potential conflict of interest, it may be illegal to have this practice in some states. It is important you check with the compliance rules with the regulatory board.
How Does a Real Estate Agent Get Paid?
Although the commission is negotiable and could be different from case to case, the traditional structure is the seller's broker would receive a commission upon closing of the property, then a portion of it would be shared with the buyer's broker.
Then your broker will share a percentage with you, and the amount will depend on the commission structure you have agreed upon.
Here's more in depth info about the income of real estate agents.
Do Real Estate Agents do Rentals?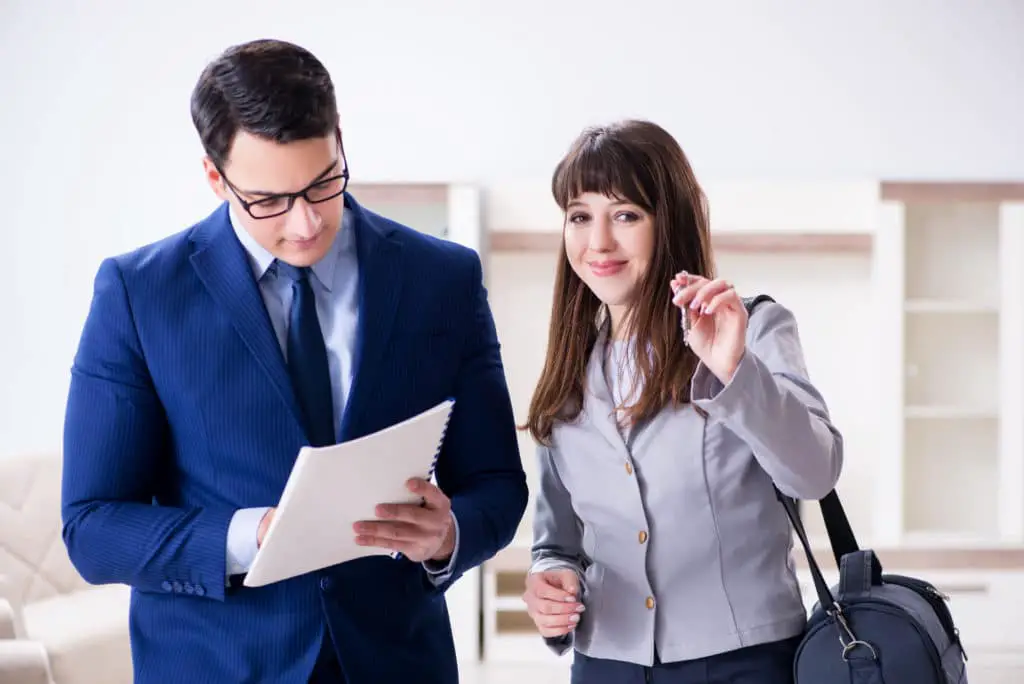 Absolutely! Your role as a real estate agent is not limited to just buying and selling properties. You could also work with clients in finding or leasing out a unit.
At the early stage of your career, it's likely that you have not established a solid stream of clients. Therefore, your broker might assign you to handle more rental cases.
Do Real Estate Agents Get Paid for Rentals?
We see that many real estate agents are charging 50% of a month rent to 10% of annual rent.
However, there is no rigid rule in how much you can charge. It depends on the amount of work involved, and your relationship with the client.
For example, suppose a client just hired you in purchasing an investment property, you may want to give them a discount in finding a tenant as a value-added service.
Real Estate Agent Work Hours
One of the biggest advantage in the real estate agent career is the ability to set your own working hours.
You could work as much or as little as you want. Your success ultimately depends on how much time and effort you put into building your real estate business.
If most of your clients have a typical 9-5 job, then it is no surprise that you would need to work with them on the weeknights or weekend.
Especially when you are a listing agent, it's very likely that you need to do open house showings on the weekend. This is the time most potential buyers can come to view the property.
During the weekdays, you could use the time to prospect for new clients, work on marketing campaigns, prepare for paperwork and receive training from your real estate agency.
Is Real Estate Agent the Same as a Realtor?
Although a real estate agent can be a Realtor, this is not always the case.
To become a Realtor, you need to become a member of the National Association of Realtors (NAR). A Realtor can be a real estate agent, associate broker or managing broker.
We have another article which talks about "The Difference between a Realtor and real estate agent." Make sure to check it out.
The Bottom Line
Being a real estate agent could be a fantastic career. It is not a conventional office job where you need to sit in your desk for 8 hours per day. Rather you get to meet new people and see different properties all the time.
However, this job requires excellent people and selling skills. To be a successful real estate agent, not only it requires you to market properties, but you also need the ability to establish a trusted relationship with your clients.
So what do you think of the career in being a real estate agent? Please share it in the comment below!
If you like this article, please share it with your friends!
Looking to succeed in the real estate industry? Subscribe to our exclusive email list today and gain access to expertly curated real estate guides from industry leaders, as well as discounted CE courses and the latest industry updates. From marketing strategies to virtual staging techniques, our handpicked resources cover everything you need to know to stay ahead of the game. Click here for more details!
(**) Affiliate Disclosure: Please note that some of the links above are affiliate links, and at no additional cost to you. Our company, JCHQ Publishing will earn a commission if you decide to make a purchase after clicking on the link. Please understand that we include them based on our experience or the research on these companies or products, and we recommend them because they are helpful and useful, not because of the small commissions we make if you decide to buy something through the links. Please do not spend any money on these products unless you feel you need them or that they will help you achieve your goals.
Disclaimer: The information in this post is for general information only, and not intend to provide any advice. They are subjected to change any notice, and not guaranteed to be error-free. For full and exact details, please contact the regulatory commission in your state.