(**) Disclosure: This post may contain affiliate links, meaning our company, JCHQ Publishing will get a commission if you decide to make a purchase through the links, but at no additional cost to you.
As a professional real estate appraiser, you obviously would try your best in providing the best work possible to your clients. You want to expand the business by acquiring more happy customers.
However, you are also in an industry where regulation has become more and more stringent, and client complaints could easily happen in this profession.
Therefore, to limit your liability, it is essential to obtain the right E&O insurance for your appraisal business. In the last article, I talked about the "10 Things You Cannot Miss When Choosing an Appraiser E&O insurance". (If you haven't read it, make sure you do by clicking the link.)
Once you finish reading the previous post, you should have a better idea of how to pick coverage for your appraisal business.
This time, to help you through the selection process, I checked with different appraisers on the insurers they are using. Together with my research, below are the five E&O providers you could consider. (By the way, this is not an endorsement as I haven't used their services before. But you could take a look as a starting point.)
1) LIA Administrators & Insurance Services – Providing Workshop to Reduce your Liability Risk

This company has been around since 1987. They are one of the most experienced insurance firms for real estate appraisers.
" Our program has grown from fewer than 500 policies in 1987 to over 15,000 policies today, insuring more than 25,000 appraisers across the country. Our legal team, headed by Claudia Gaglione, is recognized nationally as a leader in defending appraisers."

Quote from Liability.com
As I'm writing this post, I see that LIA has two E&O programs available. One is the Residential Program, which is for:
Residential appraisals only
For individuals and forms with 1 to 4 appraisers
You'll need a minimum of two years appraisal experience
Another plan is the Standard Program, and it is designed for:
Residential and commercial appraisals
You could request for higher limits of liability
A minimum of three years of appraisal experience is needed
You could check out the Error & Omission insurance details on their website.
I talked to a Certified Residential Appraiser in Virginia. He has been enrolling to their E&O program for over 20 years and will continue to stay with them.
In addition to Appraiser E&O insurance, they also offer health insurance for appraisers, cyber liability policy, commercial general liability, and coverage for Appraisal Management Company (AMC).
One thing I like about them is that they offer seminars such as Liability Prevention. It helps you to understand the most common allegations made against appraisers and recommends steps for an effective defense.
Depending on which state you are licensed in, the seminar might qualify for CE credits. The better business practice you have, the lower the chance a claim will arise. Therefore, completing the Liability Prevention course could lead to a discount on the E&O premium. The best thing is there are times the workshop is offered for free.
However, the seminars do not seem to be taught by the staff of their company. Instead, it is hosted by organizations such as the Appraisal Institute or REAA.
2) Landy Insurance – Offer Free & Confidential Legal Hotline
The full name of the company is Herbert H. Landy Insurance Agency, Inc. They started their insurance business since 1949 and specialized in providing E&O coverage. In addition to providing coverage for real estate appraisers, they also have plans for other professions such as accountants, attorneys, real estate agents & brokers, mortgage brokers, and home inspectors.
As I'm reviewing their highlighted feature, I see that the premium of their self-rating application could be as low as $501. One thing I like about their plan is that there is a Confidential Legal Hotline.
It could be devasting and panicking when you initially received a client complaint or litigation. Therefore, their legal hotline could provide you with some guidance on what to do.
Their plan is underwritten by Great American Insurance Company and Great American Assurance Company, which are authorized insurers in all 50 states and DC. However, at the time I'm writing this post, their appraiser E&O insurance is not available in New York, Alaska or Louisiana.
Here's their policy features sheet for your quick reference.
3) OREP (Organization of Real Estate Professionals) – Include 14 Hours of Continuing Education Courses

If you have been following appraisal industry news, then you might come across the magazine Working RE. It contains great insight about the real estate career.
OREP is the publisher of the magazine and is also an E&O insurance provider for appraisers. They have been in business for over 15 years.
In addition to E&O coverage itself, they also include lots of perks into the plan. One of the most attractive benefits is the two CE courses,
FHA Appraisal Standards (7 hours)
How to Raise Quality and Minimize Risk (7 hours)
These 14 hours of CE courses already worth hundreds of dollars.
[On a separate note, if you are interested in knowing more about continuing education, here are the Top 10 CE Appraisal Courses that we like]
Furthermore, they also offer free webinars to enhance your appraisal skills. Topics include:
Appraising Complex and Unusual Properties
Understanding Quality and Condition (Q&C) Ratings
Easy Ways to Use Excel to Support Your Adjustments
Fighting Appraisal Board Complaints: An Expert's Advice
Claims, Complaints and E&O Insurance
Of course, you'll also receive a free subscription to the Work Re Magazine. You could review their list of benefits on their website.
4) Norman-Spencer – A Smooth and Seamless Insurance Process
A Certified Residential Appraiser in Nebraska suggested looking into General Star Insurance. He said that the rate is very attractive when comparing to others.
So I went to the General Star website to gather more details. To my surprise, I wasn't able to find much information on their website. But they do have a press release on Jan 9, 2018, that they are partnering with Norman-Spencer for the real estate appraisers program. On the Norman-Spencer website, I'm able to find more helpful details.
Norman-Spencer is a nationally acclaimed provider of property and casualty insurance services. They launched their business since 1988. They seem to service a wide range of industries – for instance, real estate, transportation, construction, and many other professions.
As mentioned before, they are partnering with General Star for the real estate appraiser E&O program. So the policies are underwritten by the General Star.
One thing that made them stand out is their easy underwriting process. Norman-Spencer has a proprietary system called Easy E&O. It allows you to submit your application online. They thrive on making the entire process from quoting, binding, to policy issue as seamlessly as possible.
I believe this should be the new trend in going forward. I don't like filling out the information in a PDF file, then emailing back to the service providers. There is always a huge chance that some questions are unanswered, and I'll have to fill them out again. This back and forth is just a hassle and time-wasting.
On the other hand, an online application would eliminate this problem because it would prompt you if there is any missing required detail.
As for their coverage, it is available nationwide. (except AK, LA & WV). They have a zero deductible option. Their target markets are individual residential/commercial real estate appraisers and appraiser trainees. Here's their program highlights.
5) Berxi – An insurance company owned by Warren Buffet
If you have ever followed any financial news, then the name Warren Buffet should be familiar to you. He is one of the greatest investors of all time. Berkshire Hathaway Specialty Insurance (BHSI) is one of the companies that he owns. Berxi, an E&O insurance provider for real estate appraisers, is a part of the Berkshire Hathaway Specialty Insurance (BHSI).
Given Mr.Buffet's long-term investing strategy, I'm confident that Berxi would focus on doing goods to their policyholders in the long haul.
As I'm reviewing the highlights of their E&O plans, there are several things that I like.
Some insurers only provide coverage if you have a certain years of appraisal experience. For Berxi, they offer E&O insurance to appraisers with all level of experience.
Their policy will cover your work across multiple states.
They have a Relationship Protection, which covers your estate even when the claim occurs after you pass away. It is a unique feature that I have never thought of.
EXAMPLE: After a long, successful career as a real estate broker, you pass away. Afterward, a client files a claim against your family, alleging that you gave her inaccurate tax advice. In this case, your policy will provide your family with the coverage you would have received if you were alive.

*All instances provided that the complaint is covered under this policy.

Quote from berxi.com
You could learn more about the appraiser E&O coverage on their website.
Final Thoughts about Real Estate Appraiser E&O insurance
When selecting an appraiser E&O insurance provider, you shouldn't solely focus on the premium. You must compare the terms layout in the policies and their quality of services. For instance, is there any deductible? What is the coverage limit? And who can assist you should there be a claim?
You must also consider the need for your appraisal business. (i.e, If you frequently transmit confidential data through the internet, then cyber liability coverage would be a reasonable addition.)
Why do I talked about these E&O insurance providers?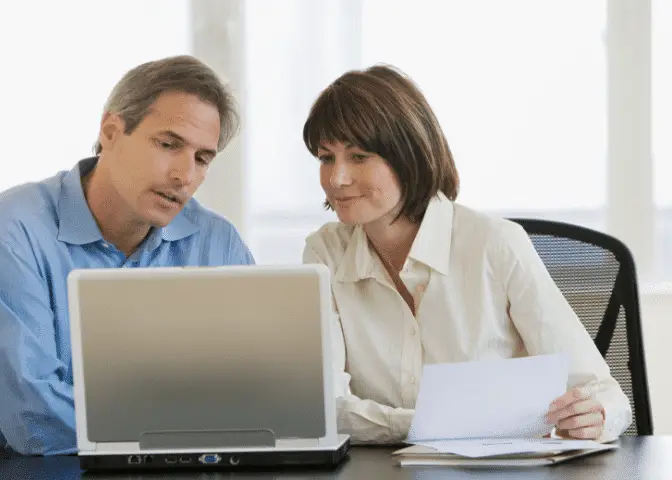 When doing a review of companies, I always try to search for feedback from their existing customers. I tried several ways in doing so for this article, but do not have any luck in finding that information. For example, I looked through the company's pages on Google, Facebook, and LinkedIn. I even searched through the BBB website. However, I'm unable to find any meaningful feedback or rating.
I guess because many appraisers are reluctant to share their claim experience openly in public. After all, they are still in the appraisal industry. Their claim history might affect the clients' perspective on their work.
The above is the E&O insurance companies that several appraisers suggested to me personally. They are based on the premium, customer services, smoothness of policy issue, but not necessarily about the claim experience.
The longevity of the E&O insurance companies matters
That is why I prefer companies that have a long history in providing E&O insurance to appraisers. The best would be those who treat this market segment as the core part of their business. If their claim process is overly complicated and unreasonable, then they would not survive in the insurance business in the long haul.
The bottom line…
Keep in mind that just because you have the E&O coverage, it doesn't mean you can recklessly run the appraisal practice. You should still exercise with pre-caution and always provide your best work to the customers. Your reputation and success are built on your hard work.
That's all I need to share for now. Hope you'll find this post helpful.
[Getting an E&O coverage is only one component, there's a lot more to handle as a real estate appraiser. Here's a post on how to run an appraisal business.]
Disclaimer: The information in this post is for general information only, and not intend to provide any advice. They are subjected to change anytime without notice, and not guaranteed to be error-free. For full and exact details, please contact the Appraisal Board in your state, the education or service provider.
(**) Affiliate Disclosure: Please note that some of the links above are affiliate links, and at no additional cost to you. Our company, JCHQ Publishing will earn a commission if you decide to make a purchase after clicking on the link. Please understand that we include them based on our experience or the research on these companies or products, and we recommend them because they are helpful and useful, not because of the small commissions we make if you decide to buy something through the links. Please do not spend any money on these products unless you feel you need them or that they will help you achieve your goals.
Reference: