(**) Disclosure: This post may contain affiliate links, meaning our company, JCHQ Publishing will get a commission if you decide to make a purchase through the links, but at no additional cost to you.
Running your own appraisal firm has many advantages. Not only you could operate the practice in a way that fits you, but you also have significant control over the working schedule and earning potential.
It surely does sound appealing to many appraisers. However, there are many preparation work and consideration involved.
To start a real estate appraisal business, you need to have a clear plan of executions, register the company, obtain the necessary license and insurance coverage, purchase the office equipment and software that are essential to operating the day-to-day activities, and many more.
In this article, you will find the step-by-step process in starting your real estate appraisal firm.
Step 1: Pick a Niche Market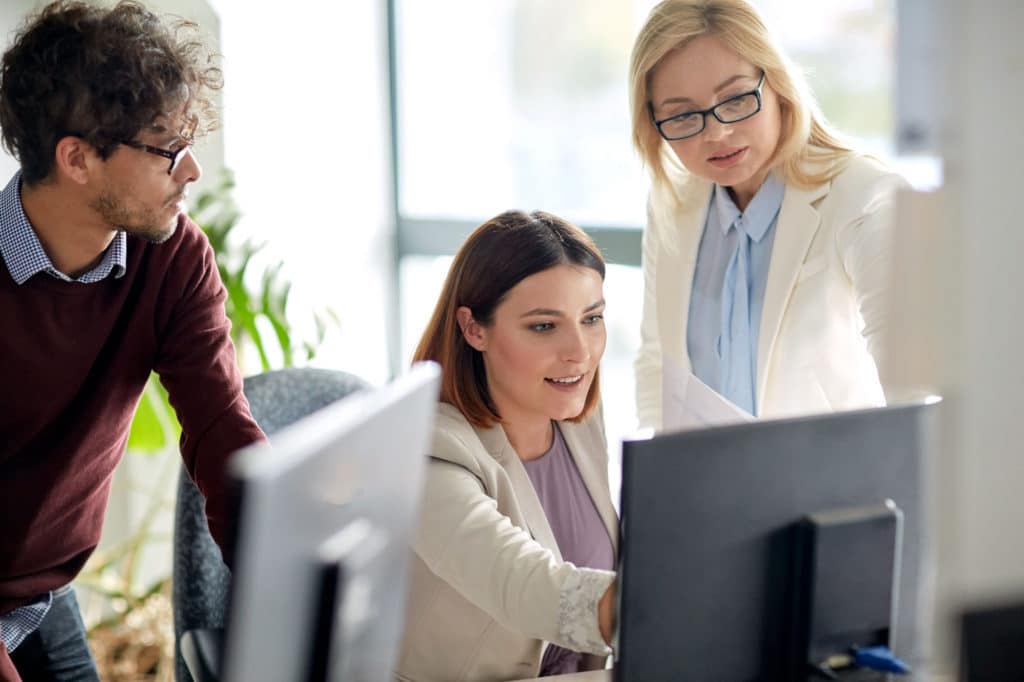 There is a saying if you try to do everything to everybody, then basically you'll end up as nobody to anyone. That's because your potential clients will not know what your specialty is and won't be confident enough to give you their business.
Before you start taking any actions, you need to pick a niche market. Think about what are your strengths, expertise and the type of properties that you enjoy appraising.
Some appraisers would focus on a specific subset of the real estate market. For example, some are specializing in evaluating the After Construction Value of a real estate project that is under development, while another could focus on commercial office buildings.
However, the niche does not necessarily have to be classified by the type of properties. It could be from a particular set of clienteles with common attributes. For example, you could be the go-to appraisers for attorneys who are handling cases in a divorced settlement.
Another option is to specialize in appraisal work for properties in a specific area. Since you already know these neighborhoods so well, your insights could become a key competitive edge to your clients. Also, your turnaround time could be a lot quicker since you have abundant experience in where to obtain the research data.
(Interested in know more about the different niches available in the real estate appraisal industry? Check out my other post: 7 Profitable Appraisal Niches that Many Appraisers Are Missing Out)
Step 2: Obtain the Real Estate Appraiser License
According to the regulation, you will need the state license to perform appraisal work. The license you would obtain would depend on the type and the value of properties you decide to work with. For example, if you were to pursue your business into commercial real estate appraising, then you must obtain the Certified General Appraiser license.
In most of the states, there are four levels of appraiser licenses. (You could click on the links below to have a better idea about each license type)
Each one of them would have their own specific requirement on appraisal courses, work experience, exam, and college-level education requirement. You could check out the license requirement in your state on this page.
I strongly encourage you to obtain a Certified license. Not only it allows you to appraise a broader range of real estates, but many lenders and financial institutions only accept appraisal report done by a Certified Appraiser.
Step 3: Establish a Business Entity
As much as we want to succeed in business, we also need to take precaution when it comes to personal liability.
Many appraisers would form a separate business entity in an attempt to protect themselves from being personally liable for lawsuits against their company. Some of them would register a Limited Liability Company (LLC), but depending on your situation, there may be advantages to forming an S-Corp or C-corp.
Also, forming a business entity might provide greater flexibility on how to distribute the company's profit, which could bring you some tax advantages. In some states, you would need to register for taxes too.
Since everyone's situation is different, you should always consult with your accountant and lawyer.
Step 4: Open a Business Bank Account
Once your appraisal firm begins to operate, you'll need a bank account to deposit the business revenue and pay for the different expenses.
You should never use the same bank account for both your personal and business transactions. Not only it would be tough to keep track, but you cannot justify that your business is a separate entity from your personal assets.
To setup up a business bank account, you need first to obtain the Federal Employee Identification Number (EIN). This number should be available to you once you register the business entity, and can be done within minutes.
Some clients would like to pay the appraisal fee using a credit card. I consulted numerous appraisers about this. They all expressed that this is not a good idea because even if just a few clients go to dispute the transactions with the card company, it would be chaos trying to resolve it. They recommended either accept cash or cheque.
After all, your appraisal work is independent, so there's no guaranteed that your clients would be satisfied with the appraised value and your services should not be returned.
Step 5: Bookkeeping Software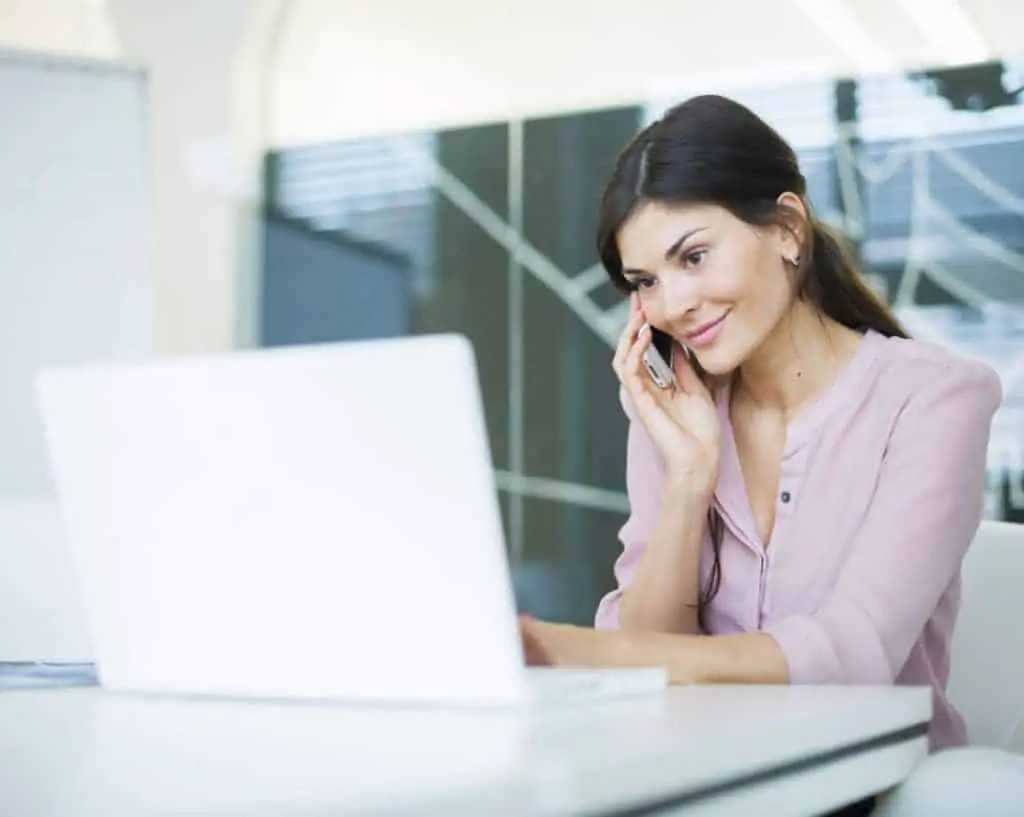 Without a clear financial record, you won't be able to determine how your business is doing. It is essential to keep track of all your revenue sources, business expenses, the exact dollar amounts and the dates they were being processed.
Also, you'll need this information when it comes to tax reporting.
Some business people prefer to use software such as Quickbook. For those who just started the business and wish to keep their cost low, they could use an Excel Spreadsheet instead.
There are also phone apps that could maintain the records. Some even allow you to store copies of receipts, which could become handy when the tax department is auditing your tax filing.
But keep in mind to choose one with a highly secured feature.
Step 6: Setup an Office Space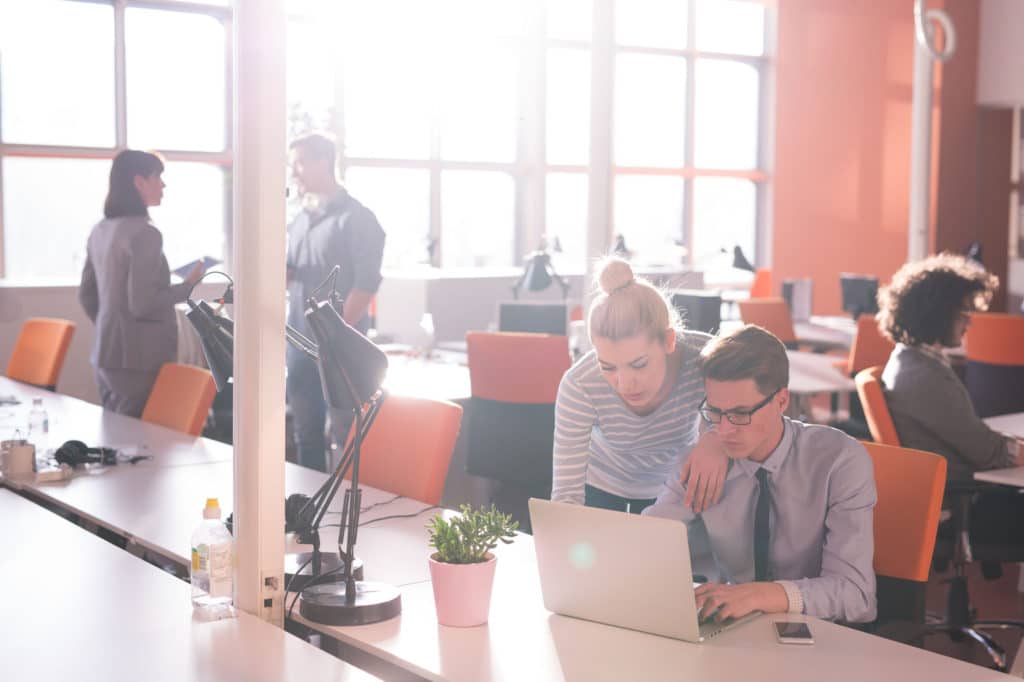 There are numerous options to do that, but you need to figure out what are your needs first.
The most obvious one is to rent an office. This would be useful if you'll be meeting clients frequently and you have staffs working for you. Some rental agreement even includes furniture and fax machine.
However, if you are only meeting a handful of clients every now and then, you could consider using a Virtual Office. This is a pay-as-you-rent option. You just need to book the office room in advance whenever you need to use it. In additional to the one-time usage fee, some virtual office could charge a relatively low monthly fee. This way, they will collect all your mailing, while you could use them as your business address.
Alternatively, you could share office space with another person. Although you could have a separate office room, the cost of hiring an administrative staff and other office utilities can be shared. The ideal situation would be to share with a referral partner. (i.e., mortgage agent, attorney, realtor, etc.)
The last option which is quite common for self-employed appraisers is to operate in a home office. Some residential real estate appraisers seldom meet with their clients in person. They would mostly communicate through either the phone or emails. However, it is important to allocate a specific room or use the entire basement to be the office. It is unprofessional and distracting to operate in your kitchen table or your kids' playroom.
(Can real estate appraisers work from home? Check out this post for more ideas.)
Step 7: Internet & Phone
If you are renting office space, then you just set up a new line for these services. For phone services, you could use a VOIP, or simply set up a new cell phone number.
I strongly suggest to set up a new number for business purpose. This way, you won't be disturbed by your clients after office hours.
If you are working at a home office, then choose the internet service provider that is reliable and have high speed. You don't want to be waiting minutes just to upload the appraisal to your client's portal.
Step 8: Security System
You clients choose your services, not just for the appraisal work, but they also expect their details are kept in confidential.
Regarding the storage of clients files, you should always them in a secured cabinet. This is especially true if you are working in a home office setting. The last thing you want to happen is one of your family members take a selfie at your office desk, and accidentally reveal your client's details to the public.
To avoid taking up too much physical space, many companies tend to store their documents in a secured cloud-based system. This is also a good way to back up the data so you won't have to worry about the breakdown of your computer or laptop.
In terms of communication, to reduce the chance that the emails to your clients could get intercept by other unknown parties, all confidential details should be sent in an encrypted email. Service providers such as Hushmail does provide this option.
Step 9: Business Insurance
Defending against lawsuits and claims can be a costly and time-consuming process. Having adequate insurance coverage is essential to all businesses.
There are at least two types of insurance coverage that you should look into for your real estate appraisal business.
Commercial general liability (CGL) insurance policy that provides will cover costs associated for bodily injury, personal injury and property damage while performing appraisal related services, or injury that happens on the business' premises.
Another type is the Errors and Omissions (E&O) Insurance, which is the professional liability policy that covers for lawsuits related to negligence, omissions, or errors in appraisals works.
In fact, the Real Estate Appraisal Board in some states (i.e., Colorado) requires you to obtain the E&O insurance before they would issue the license to you. Some lenders would not even give you their business if you are operating without this coverage.
However, each policy will have its own terms and conditions. There could be exclusions, deductibles and not business risks can be covered. You should talk to your insurance agent about your needs.
(Not sure what to look for when choosing an E&O policy? Then check out my other post: 10 Things You Cannot Miss When Choosing an Appraiser E&O insurance)
Step 10: Business Tools
Just like any other businesses, there are certain equipment and tools you'll need to run your appraisal firm. Below is a list of gears you should take a look.
Measurement tape: This is for measuring the exterior and interior of the properties
Camera: You'll need one for taking photos to be included in appraisal reports. You don't need to get an overly expensive one. Many good ones are for sale at an economical price.
Some appraisers have a cell phone with good pixel camera quality so that they just use it instead.
Software: To write the appraisal reports and operate the business, you could look into software such as Anow, Microsoft office, Appraisaldash, Appraisalhost, and Valuelink
Data Subscription: There are services that provide data such as comparable, construction and replacement costs, and other information that is helpful to your analyze. You could take a look at MLS, CoStar, CompStak, Demographics, PricewaterhouseCoopers (PWC) and Marshall & Swift.
In addition to the tools mentioned above, you'll most likely need a laptop, safety equipment for visiting a construction site (i.e., safety boots, helmet), and a car.
(Remember to check out the Best Appraiser Measuring Tools -feedback from actual users)
Step 11: Branding
Successful branding of a company should make people immediately think about them when they are looking for a specific service or product. For example, which company can you think of:
when you are looking for a smartphone
when you want a soft drink
when you want to eat burgers and fries
Unless you are a multi-national firm with billion dollars of a marketing budget, then you should target a particular niche.
Below are a few platforms you could deliver your branding messages.
Website
With all the different WordPress themes template, you could easily build a website for your real estate appraisal business these days. But first, you'll need to register a domain name and find a web hosting company.
I recommend using Bluehost (affiliate link). It is one of the most reliable companies which provides web hosting solutions at an affordable price. In fact, the website you are reading now is also hosted with Bluehost.
Social Media
There are tons of social media platforms you could use for branding, but you should focus on the ones that are relevant to your business. Out of all the ones, I believe Linkedin could give you a higher chance in connecting with your potential referral partners. (i.e., realtor, attorney, lending officer, mortgage agent)
Regardless of which platform you choose, make sure to create an account or page that is solely for your appraisal business, and not to use the personal ones.
(On a separate note, I'm now on LinkedIn and here's my profile. I look forward to connecting with you there too.)
Offline Branding Materials
Many businesses in the real estate industry would enhance their branding messages with traditional methods — for example, business cards, postcards, calendars, pen, clothing, stationery, and other promotional items.
If you don't want to spend a fortune, then you could try Vistaprint. They pretty much could fulfill all your printing needs.
Step 12: Marketing
Even if your firm offers the greatest appraisal services, without people knowing it, revenue would not be coming in.
There are many ways you could market your business. For example, you could advertise on social media and search engines. However, you don't want to waste your marketing budget advertising to everyone. Your ads campaign should be focus on your targeted audience. Many online platforms already have the features where you could define who are your ads viewers. (i.e., Divorced attornies in Chicago who are between age 30 to 50)
You could also advertise or become a content contributor to a local newspaper. But only use the ones where their readers are located within your service areas.
Constantly providing valuable resources is an excellent strategy to build up your credibility in the appraisal field. Blogging, vlogging or regularly sharing e-newsletters to your prospects could help to establish a long-term relationship.
Out of all the emailing marketing companies, many marketers enjoy using Awebers the most. Not only it allows you to communicate with your audience with nicely designed templates, but you could also set up automatic chains of emails which would be delivered to them upon subscribing.
Step 13: Build a Referral Network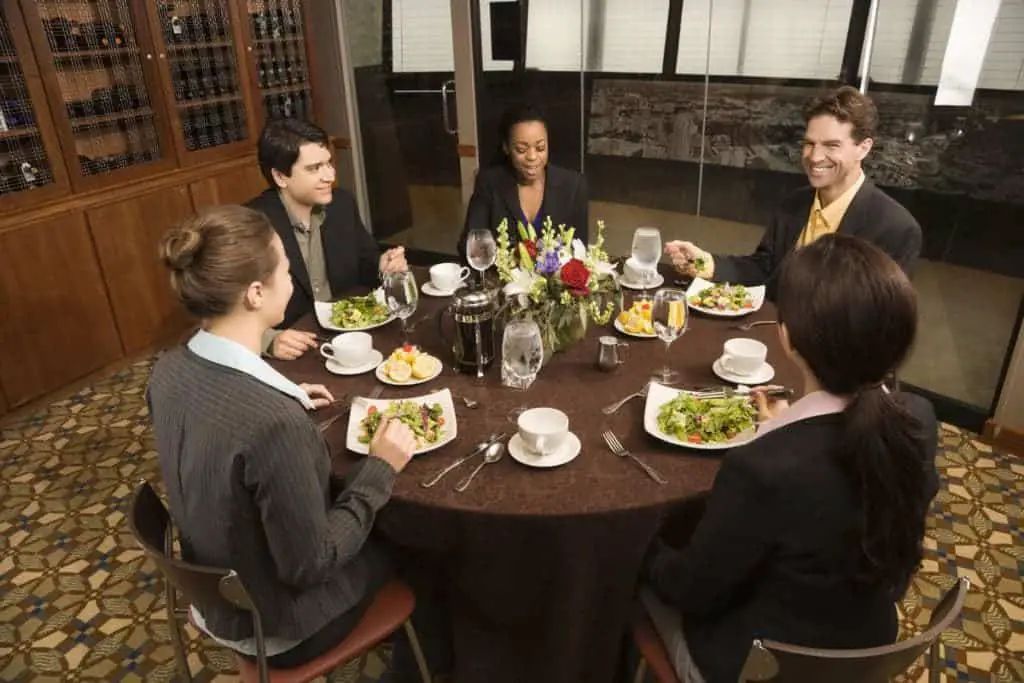 Many professions could require your appraisal services. For instance, an attorney might need your property assessment in a divorced settlement; a loan officer would need it to underwrite a mortgage, and a real estate developer would want to know the after construction-value of a project.
Depending on your niche, you should try to build up your network of referral partners. This is also one of the most cost-effective ways of capturing new clients.
You could join the coalition of those industries. Connect with the members or even volunteer to speak about appraisal topics that are related to their profession.
Step 14: Have a Financial Plan
Since you are no longer employed by a company, you will no longer have anyone providing you and your family with medical insurance coverage and contributing into your retirement plans. Therefore, it is important you take them into account and set them up yourself.
You never know exactly the volume of the business you'll be getting. However, you are still required to continue paying for the fixed expenses regardless. This is why you should always have at least a few months of reserve to offset the slow season.
Step 15: Setup your Official Business Hours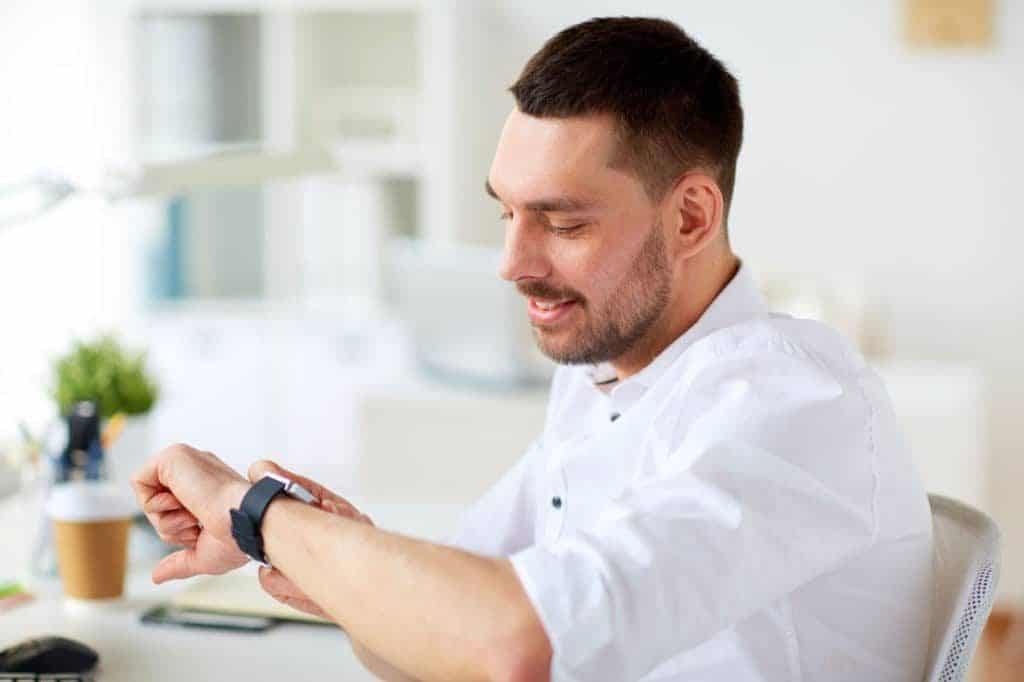 The beauty of running your appraisal business is that you'll have the freedom to set the working schedule. It is exactly due to this flexibility, many self-employed appraisers are working extremely long hours, and squeeze out whether time they have in trying to complete another appraisal assignment.
You'll need a healthy work-life balance if you want to remain successful in the appraisal career. Therefore, you should start off by setting up your official working schedule.
Not only your family would know when you become available, but you can also set a clear expectation for your clients.
We spoke to a real estate appraiser, and he would set his client's expectation in the first interaction. He would only respond to emails twice a day, once in the morning, and another before he leaves work. His working hours are Mon-Fri 9:30 am to 5:30 pm, and 10:00 am to 12:00 pm on Saturday. He never picks up call after office hours, but he is committed to returning all calls and inquiry within 24 hours.
Of course, there could be exceptions depending on the urgency and importance of the project. However, you should not get into the habit of making every day an exception.
Step 16: Set Clear long-term Goals
A plane would not be landing anywhere unless the pilot knows where the designation is. The same analogy goes for doing business.
You should always have a long-term vision of how you want your business to be like in 3 to 5 years down the road.
Would you like to bring in enough revenue so that you could delegate some of the tasks to an administrative assistant? Do you want to continue working on appraisals yourself or recruit other appraisers to fulfill the orders for your firm?
There's no right or wrong answers to these questions. Some people want to run the firm as large as it could get, while some do not enjoy managing people and are satisfied as long as the business can provide a good enough living for their family. The key is to find the one that fits best with you.
Bonus Tip
One way that could make all the above steps at ease is to purchase an existing appraisal business. This is a turnkey strategy as the firm should have all the tools and office space needed for operation. Their relationship with referral partners should be established too.
If you have the funding to make a purchase, then that's great. But even if not, you could creatively structure the deals. For example, you could ask the seller if they could consider having you to work for them at a low rate for a certain number of years, in exchange they would give you shares of their company.
There are indeed lots of things to be considered in purchasing an existing business. Is the valuation reasonable? What would be the client retention rate after the current owner leaves the company? Is there any potential liable? Discussing with your accountant is important.
So there's the 16 steps in starting a real estate appraisal firm and the bonus tip. I hope this would be useful to you.
Is there anything I miss out? If so, please leave me a comment below and share the article.
Affiliate Disclosure: Please note that some of the links above are affiliate links, and at no additional cost to you, we will earn a commission if you decide to make a purchase after clicking on the link. Please understand that we include them based on our experience or the research on these companies or products, and we recommend them because they are helpful and useful, not because of the small commissions we make if you decide to buy something through the links. Please do not spend any money on these products unless you feel you need them or that they will help you achieve your goals.
Disclaimer: The information in this post is for general information only, and not intend to provide any advice. They are subjected to change any notice, and not guaranteed to be error-free. Please consult with your accountant, lawyers or contact the Real Estate Appraisal Board in your state before making any decision.
Reference: