(**) Disclosure: This post may contain affiliate links, meaning our company, JCHQ Publishing will get a commission if you decide to make a purchase through the links, but at no additional cost to you.
I know of many people who desire a career change but are afraid to take the first step. They are concern that the business would not work out; thus, the loss of income could leave them hanging.
Being a notary signing agent could be an excellent solution. It is something you could do on the side. The signing fee per appointment is attractive. As long as people get a mortgage, refinancing their property, there would be demand for this profession.
On the contrary, our interviewee is very confident about this profession and went all-in to the loan signing business. I'm thrilled to have an exclusive interview with Calvin Darville.
He is the owner of Comfortable Closings, a nationwide signing service that contracts notaries anywhere across the US to close deals.
In this interview, he will share what it is like to be a notary signing agent, his journey when starting out, and valuable advice for those who desire to succeed in this industry.
Here are Some Interesting Facts about Calvin Darville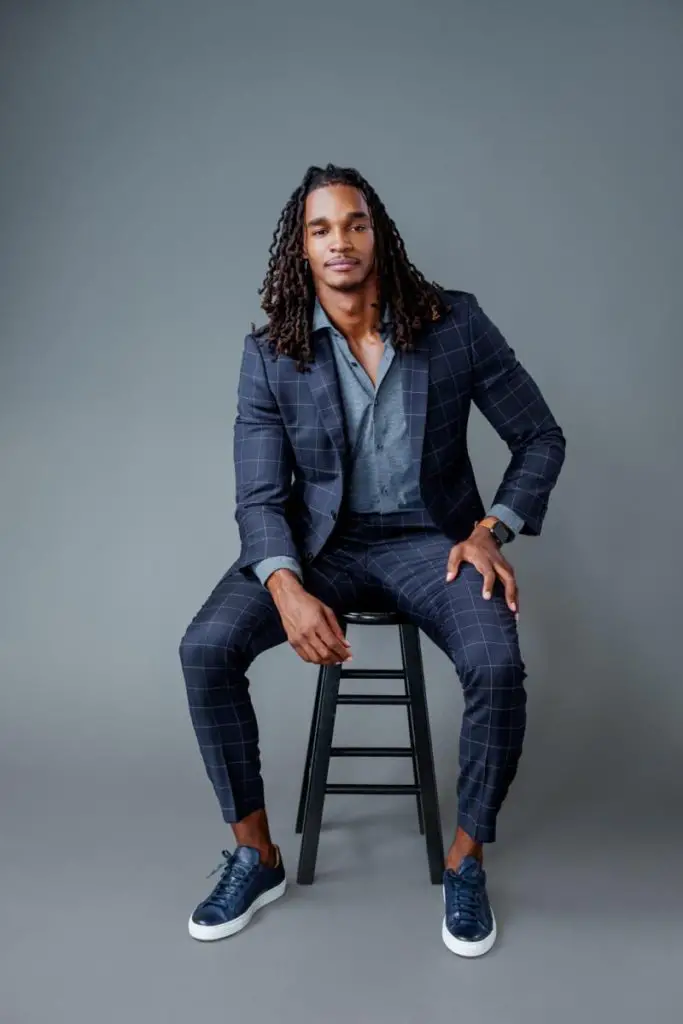 Calvin started working as a notary signing agent about two years ago. Within a relatively short period, he already obtained the Certified status in the National Notary Association and Loan Signing System training program. Through his effort and dedication, he has built a successful notary loan signing business. 
I met Calvin through a professional connection on LinkedIn, and I'm impressed by the positive comments he received from his clients. I remember a title agent highly applauds Calvin's work as "Going Above and Beyond."
However, things had not always been as smooth as it seems for Calvin. In fact, being a loan signing agent was not his first career choice. His goal was to become an NFL player, but an unexpected incident occurs which led him to change his career path. 
Calvin will talk about all these with us in the interview. If you are thinking of joining the loan signing industry, this is such an incredible interview that you must not miss. 
Let's Begin our Exclusive Interview with Calvin Darville
Before we dive into your notary signing practice, can you please tell us more about yourself?
I was born in sunny South Florida, Wellington, to be exact. I grew up with a passion for football; that passion led me all the way to Florida Agricultural & Mechanical University on a full-ride scholarship.
There I excelled in football, being named team captain in the senior year until my career came to an abrupt end after tearing my Achilles in the first game of his senior season.
I had NFL dreams, but after such a traumatizing injury, I had to find somewhere else to turn.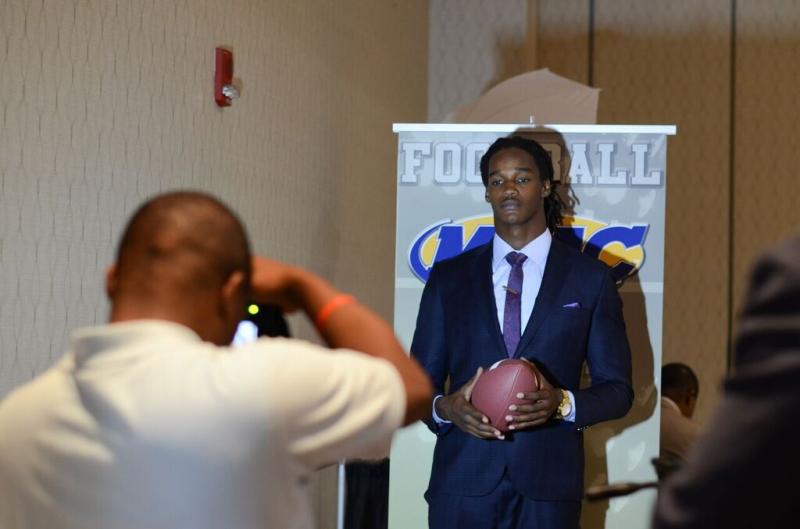 That must be a challenging time for you, Calvin. So how did you start in the loan signing business career?
I graduated from college in the winter of 2017. After graduating college in the winder of 2017, I worked a couple of side jobs at Best Buy and some construction work.
I knew I wanted more. So I began self-educating and developing, which led me to the real estate industry. After dabbling in wholesaling for a year, I landed in the Loan Signing Agent industry.
Since then, I went all-in on the signing agent business. My goal is to help clients to close deals whenever and wherever.
Now, moving on to your notary signing services. Can you please tell us about the business?
My company, Comfortable Closings, is a nationwide signing service that contracts notaries anywhere across the US to close deals. We close all different types of deals home purchases, sales, refinances, reverse mortgages, home equity line of credits, quitclaim deeds, etc.
I personally cover the Hillsborough County area and all surrounding counties which is the Tampa, Florida area. I still do closings myself because I love this business and meeting new people.
As of now, we have over 25 clients ranging from title companies, lenders, and realtors. We are looking to expand. Our goal at Comfortable Closings is to make every closing as efficient and effortless as possible.
Did being a football player help prepare you to become a better loan signing agent?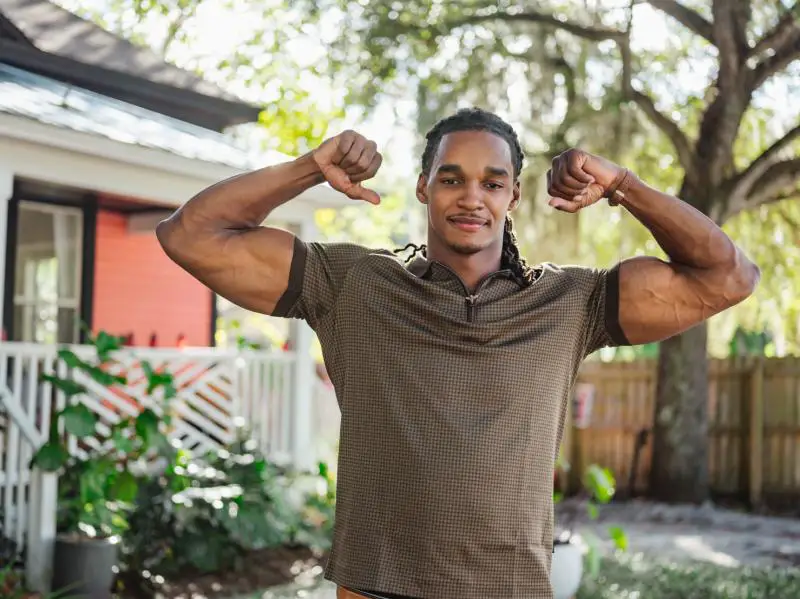 Yes, it definitely did. Being a football player all my life has taught me the characteristics of being coachable and how to work with a team. Starting my business as a signing agent, I had to be coachable to what Mark Wills teaches us on how to build our business.
There were times when I questioned his teachings, but I had to go back to my playing days and say, "Hey, he's the coach/mentor. Let me trust him and the process!" Also, as a signing agent, you have to see this business as a team business.
It starts with the realtor, then trickles down to the lender, then to the title, and eventually to the notary who closes the deal.
There are so many moving parts in a real estate transaction you have to understand where you fit in, just like on the football field.
Jacob: "Here's a review of the Loan Signing System training. In there, you will find out the course curriculum, costs, and student ratings from different sources. I have talked to several notary signing agents who took the course. They will share with you their first-hand thoughts about the LSS."
When you first started, how did you gain trust from clients and find signing appointments?
Starting off finding clients was all about just taking massive action and getting my name around the industry.
I did tons of cold calls to title companies and signing services. I also did a lot of drop-in visits at title companies to introduce myself! Whenever I introduced myself, I always spoke about the training I went through and my knowledge about the closing process.
As business began to pick up, I built trust with my clients by always intending to go above and beyond. They can see the value I bring throughout the process indeed justified my signing fee.
I always communicated clearly with my client, so they were well informed on how things were going with the closing. Also, just getting the job done with zero hiccups allowed my clients to feel comfortable sending me out!
What is your typical workday?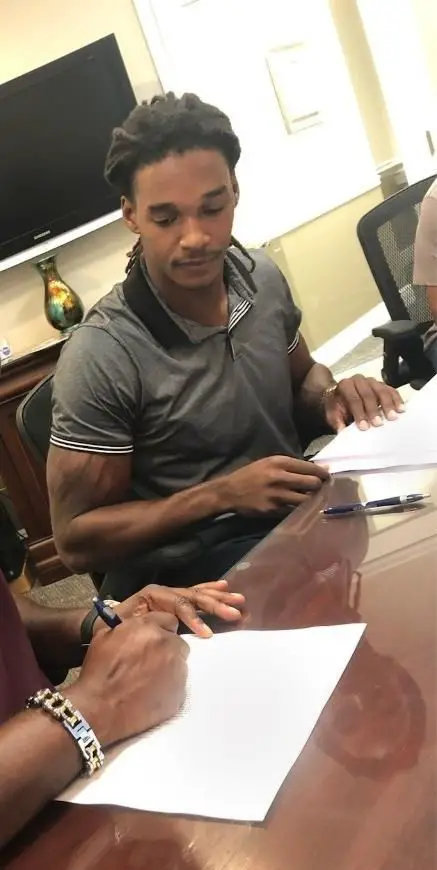 Days are usually pretty busy! I'd say my workday usually starts at about 8 am. I usually start off by checking my email to make sure my calendar is up to date with appointments because they all come in on the fly. I try to have my documents prepared the night before, so I can head straight out for my closings and not worry about printing or anything.
Although there are times when docs come literally 10 minutes before closing time, I have a printer in the car to help with those situations.
On regular days, I average about five closings a day (Monday – Friday), then as it picks up towards the end of the month, it could be as many as 8 per day.
On my slower days, I like to get out and do a little marketing to different title companies and continue to get my name around the industry. After checking my email, I then head out for my closings for the day.
There's a lot of running around dropping off documents to the various title companies in between closings. Most times, you have to get them back the same day for funding. Unless it's a refinance of a primary residence, in that case, they have a three day right to cancel, so it won't fund until after those three business days are. So it's usually not as urgent to get those docs back to the title.
I also perform closings at title companies whenever they are booked up, or maybe a closer is out on vacation or whatever the reason may be.
My signing service requires a lot of attention as well because I have to get closings fulfilled in different states. Making sure all closings from the day before were dropped at FedEx, and the docs were properly executed is also a part of my morning routine.
At night I'm usually training myself to be a better signing agent, signing service owner, and businessman in general. So that includes a lot of LSS training, reading, and I follow a lot of Grant Cardone's training.
I see that you have completed Mark Will's Loan Signing System (LSS). What do you think about the program?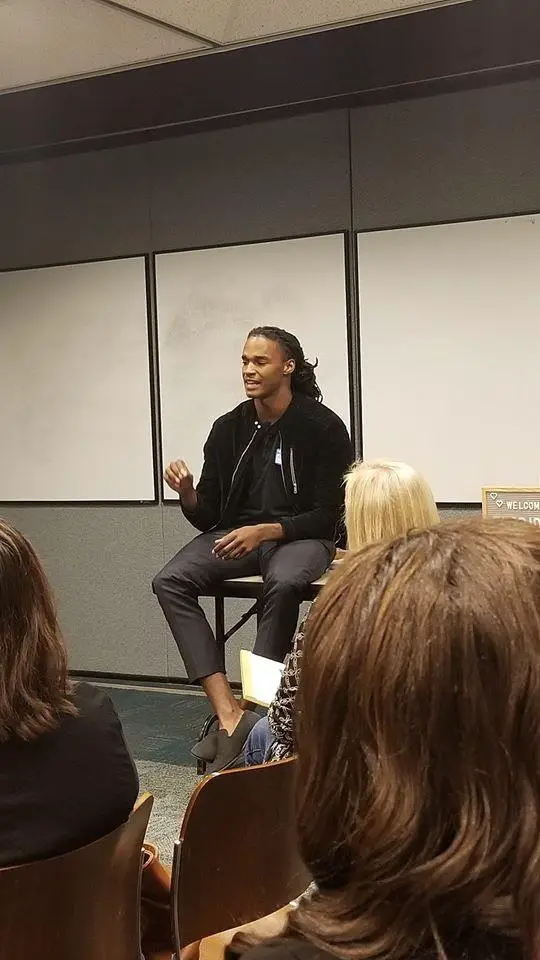 His program is great, I literally would not be where I am today without it.
Our notaries are all vetted and specialize in real estate closings. We typically use notaries who have been through the Loan Signing System training course which is the same course I went through to enter the industry.
Most purchase closings involve in depth loan packages which have a variety of critical documents that the average person hasn't seen. We make sure all our notaries are comfortable walking clients through closings disclosures, 1003(loan applications), payment letters, notes,
(Jacob: "Here's the link to the Loan Signing System training program. In there, Mark Wills will go over how to to make $75 to $200 per signing appointment. He will also teach you practical tactics in becoming a successful notary signing agent") (**)
Do you mind sharing with us how much is the approximate fee for a loan signing job? And what is the monthly business volume your agency is doing?
The industry fees for loan signings are pretty standard. They are $150 for purchase and $125 for a seller's package, but those fees can vary depending on the complexity of the package and deal. Those are the base fees, though.
As of now, I personally close at least 100 deals a month, and my signing service is closing about 50 deals a month. I've been a signing agent coming up for two years now.
How long did it take to get to where you are today? What is your outlook for your business in the next five years?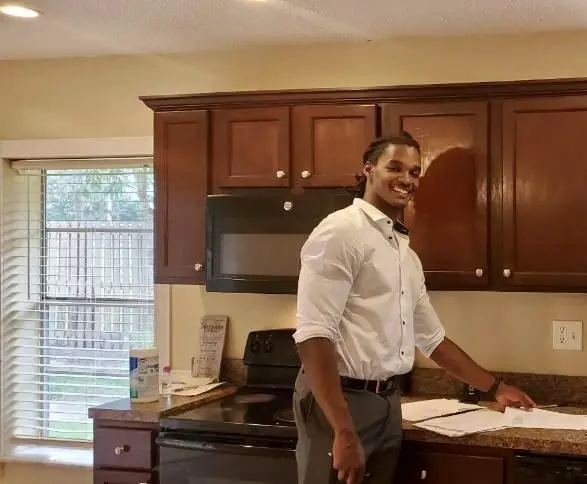 I started working with signing services that fed me business from various title companies. As I gained more experience and confidence, I was able to get my own direct clients, which are title companies.
Right now, I have about 25 different clients around Florida. My 5-year outlook is to have a fully operating nationwide signing service closing over 10,000 deals a month.
I'd love for my business to be completely hands-off at that point. I will probably still do some closings myself personally because I love meeting new people and hearing their stories. But, I would love for this business to become as passive as possible so I can focus more on real estate investing.
What advice would you give to someone who wants to first explore the loan signing career?
I would advise them to make sure they get training before entering the industry. I heard countless horror stories about the errors that incompetent notaries make.
I've even experienced some myself in my short span as a signing service owner. If a loan package isn't executed correctly, it could literally blow a million-dollar deal. So my advice is definitely to get the proper training to limit errors.
If you were to go back in time, is there anything you would do differently in this profession?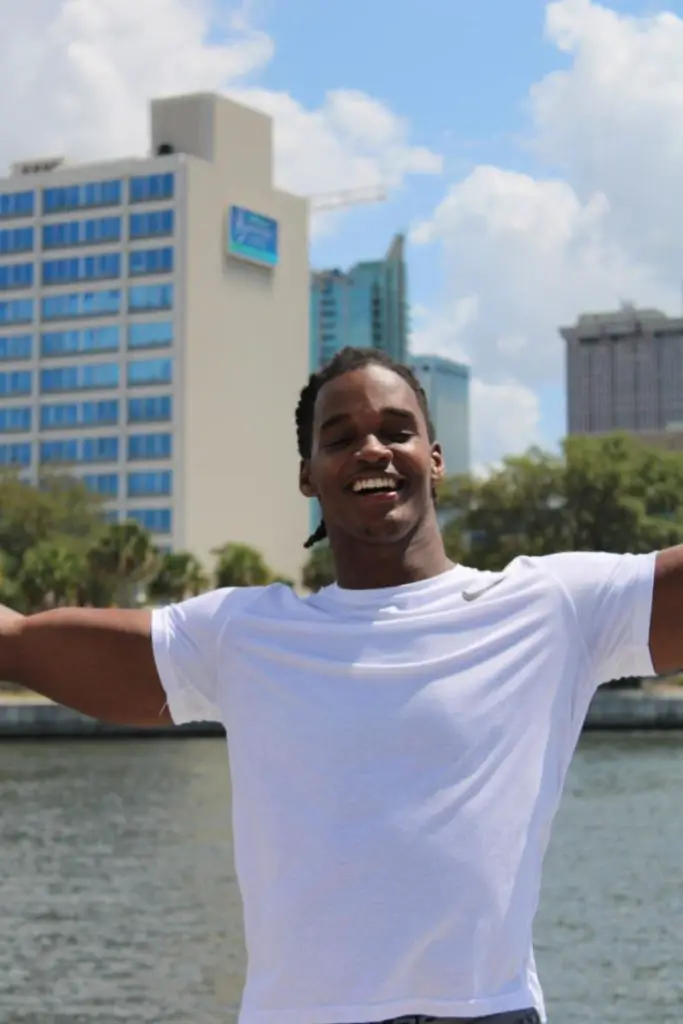 Nope, there isn't anything I'd change about my journey. I've made mistakes along the way, but they were all part of the learning process, and I am proud of where I'm at today.
Many self-employed business owners are very dedicated to building their practice. What are some things you like to do in your spare time to balance out the work stress?
Yes, building a business can be very stressful and time-consuming. In my spare time, I enjoy working out. I usually hit the gym Sun – Friday for about an hour or two.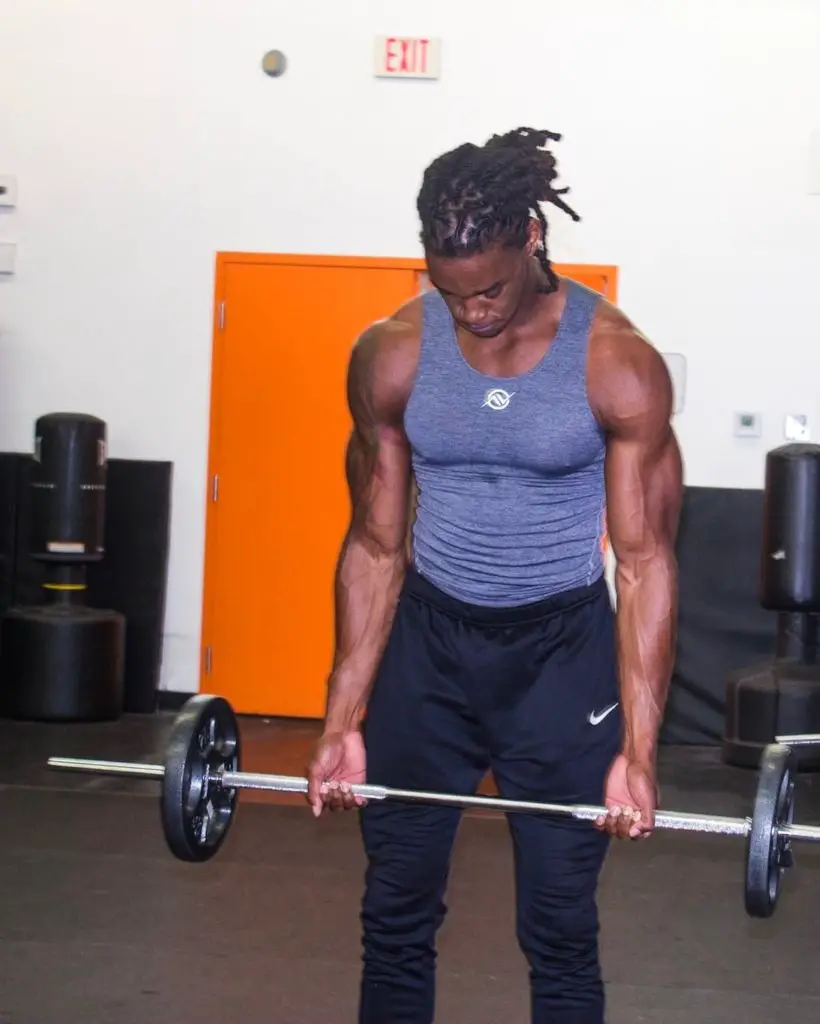 I also enjoy going out to the driving range and hitting a few golf balls whenever I can, and I am looking to take up boxing to release a little steam from the day to days.
Thank you so much for the incredible sharing, Calvin. I have one last question. What are the best ways to reach you if our readers want to know more about your notary services?
If anyone wants to find out more about me or connect with me, they can reach me on all social media streams, Facebook, Instagram, Snapchat, Tiktok, LinkedIn. Just search for " Calvin Darville." I'm always willing to help. So if you have any questions, please do not hesitate to ask!
Final words
That's a lot of incredible sharing! I'm sure you would agree that Calvin has "Gone above and beyond" in this interview. 
Calvin did not give vague and meaningless answers. Rather, all of his responses are carefully thought out and detailed. 
Furthermore, during the interview, I asked Calvin where does he get his drive from. He told me that after losing his father to cancer at the age of 7, he saw his mom put the family on her shoulders until he became a man. Calvin believes now it's his turn to take up the responsibility.
I genuinely believe having such a commitment to serve others is one of the core elements of success in the notary signing business. 
Of course, as Calvin repeatedly said, having proper training is an essential  step to equip yourself in the signing business. 
Once again, I thank Calvin for taking the time to give this interview and share such an incredible journey and experiences with us. I wish him all the best and continued success in the notary signing business. 
Here's a Video of Mark Wills Interviewing Calvin Darville
If you are reading up to this point, I bet you must be interested in the notary signing profession. But why reinvent the wheel when there is a proven system that works? Many students had great success following the Loan Signing System (LSS) from Mark Wills. You may click here to check it out yourself. (**)
(**) Affiliate Disclosure: Please note that some of the links above are affiliate links, and at no additional cost to you. Our company, JCHQ Publishing will earn a commission if you decide to make a purchase after clicking on the link. Please understand that we include them based on our experience or the research on these companies or products, and we recommend them because they are helpful and useful, not because of the small commissions we make if you decide to buy something through the links. Please do not spend any money on these products unless you feel you need them or that they will help you achieve your goals.
Disclaimer: The information in this post is for general information only, and not intend to provide any advice. They are subjected to change without any notice, and not guaranteed to be error-free. Some of the posts on this site may contain views and opinions from individual not related to JCHQ Publishing. They do not necessarily reflect our view or position.