(**) Disclosure: This post may contain affiliate links, meaning our company, JCHQ Publishing will get a commission if you decide to make a purchase through the links, but at no additional cost to you.
Are you a property manager looking for new software to help you manage your properties? Then you may have heard of Buildium.
Buildium is a full solution property management software that helps property managers streamline their work. From rental listings, tenant screening, accounting, and communication to maintenance and inspections, Buildium covers all the bases. It is a cloud-based platform where users may access the data whenever and wherever.
It helps companies to convert the practice into digital, so there is no more need for paper and filing cabinet. The Buildium platform can be used for numerous kind of units such as residential properties, communication associations, student housing and affordable housing.
In this blog post, we'll take a closer look at what Buildium is and what it can do for your property management business. Then you can decide whether it is a good fit for your company.
Not only that I've done in-depth research on this digital platform, but the property management company that I'm hiring is also using Buildium. Therefore, I will share with you my personal experience in using it as a landlord.
So keep reading to find out more!
Is Buildium a good company?

According to the Better Business Bureau (BBB), Buildium is a legit business. The business started on Aug 9th, 2004. It is a Limited Liability Company (LLC), which was incorporated on Oct 10, 2012. 
Buildium has been accredited by BBB since May 1st, 2015. It has an outstanding A+ rating, which is the highest rating one could get.
Here are their business management:
Mike Mauseth, Senior Vice President

Rachel Graham, Vice President of Marketing
Contact Information:
3 Center Plz, Ste 400, Boston, MA 02108-2010
Buildium.com
(888) 414-1988
Buildium also isn't working alone. They partner with many reputable companies across different industries to offer a complete solution. For example, Buildium partners with 
Buildium is an ALL-in-ONE property management software that allows you to manage rental applications, maintenance requests, payment collections, tenant screening, showings coordination, property inspections, renter insurance, and many more. It also provides you with a professionally designed website so you can effectively build your brand. If you want to streamline your property management business, you must click here to check out Buildium. (**)
What do users think of the Buildium property management platform?
Software Advice
(out of 1,754 reviews)
g2.com
(out of 122 reviews)
Capterra
(out of 1,765 reviews)
GetApp
(out of 1,768 reviews)
Overall rating
4.49/ 5
4.3/ 5
4.5/ 5
4.5/ 5
Value of money
4.5/ 5
N/A
N/A
4.4/ 5
Ease of use
4.5/ 5
8.8/ 10
4.3/ 5
N/A
Functionality
4.5/ 5
N/A
N/A
4.3/ 5
Customer support
4.5/ 5
9.0/ 10
4.5/ 5
N/A
Above are user reviews on third-party websites. As you can see, Buildium indeed has an outstanding rating on numerous platforms. To get a better sense of the users' experience, I also read through their feedback. 
Here are what they like about Buildium:
Efficient communication with tenants and owners 
Find information quickly when needed
Always adding new features and updating existing ones
Avoid redundancies and inconsistencies. 
Credit, background, and eviction reports are super easy to get.
Everything from leases to lease renewals, maintenance requests to inspections are all in one spot, easily accessible. 
No more paper files
Integrates all key processes of property management, thus dramatically enhancing productivity. 
Seamless switching from another previous system.
Here are some things people feel Buildium could do better
There's a firm that focuses on commercial leasing, and they feel that the software has some misses. They believe Buildium is more suitable for residential units. 
A property manager expressed that Buildium would be improved by allowing hyperlinks within tasks and rental owner/tenant requests. This would make it easier to communicate specific information to both parties.
Another comment is on the eLeasing formatting. A property manager explained that whenever he made a mistake inputting details, he would need to redo the entire document again. It would be a lot better if Buildium had the edit feature. 
For this reason, he would complete the form offline, then upload it afterward, and not utilize the saved elease documents function. 
Undoubtedly, there isn't any software where all their users would love it 100%, and Buildium is no exception. However, when they received negative comments, I did see that they did reply genuinely and tried to address the issue. In some instances, they even brought this constructive criticism to their product development team and enhanced their product feature.
That's the kind of company I'm confident in doing business with. Buildium is now offering a 14 days free trial, you may click here to take advantage of this offer. (**)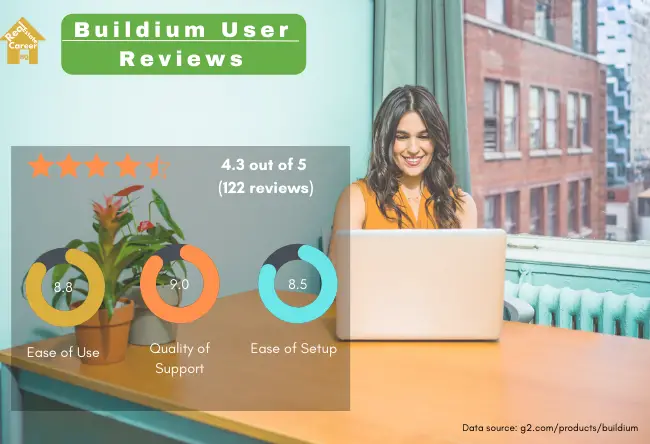 What can Buildium do for your property management business? Here's a complete list of their features.
The Buildium online platform has many great functionalities. To help you understand, I categorized them into three main categories: Accounting, Business Operation, and Leasing.
1) Accounting
Property accounting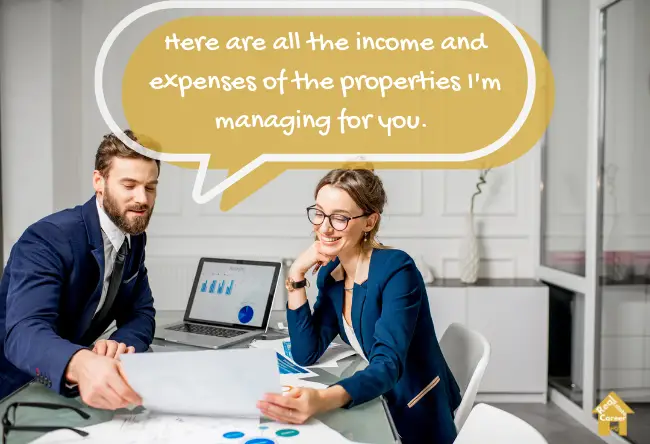 Buildium makes the accounting process easy and organized. 
It follows every transaction, which allows you to easily record payments from tenants and association homeowners. You may collect and view every fee, deposit, and refund for a true financial picture of your properties 24/7.
Buildium also has built-in calculators that show the outstanding amount to property owners and vendors. In just a few clicks, you may convert work orders into bills and pay them online. You can even set up automatic payments for recurring items. 
When it's time to balance the books, Buildium automatically reconciles every check and deposit with the transactions in your bank statement. This helps you to find any discrepancies quickly. 
Also, Buildium makes sharing all of the information easy. You can run and distribute customized financial reports to your clients: balance sheet, income statement, and owner statement. 
All these can ease the stress during the tax season. In fact, you may use Buildium to file 1099 online within minutes. They will archive it and send you a copy the same day. 
Company financial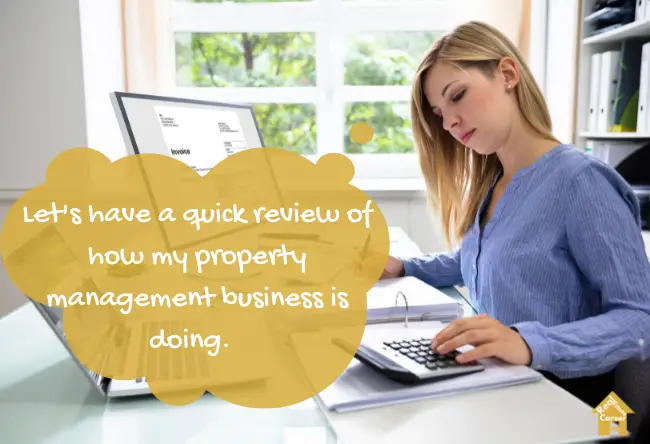 Buildium does not just track the finance of your managed properties, but it can also do that for your business with the same accuracy and efficiency. 
You can view the entire company's financial situation at a glance- for example, the amount of cash the company has in the bank, upcoming bills, undeposited funds, security deposits, and incoming rents. 
You can also generate helpful reports such as balance sheets, income statements, and cash flow statements with just a few clicks. 
Once again, Buildium allows you to make online payments. You can also configure it to handle recurring expenses like office rent, insurance premiums, or legal retainers. 
Online payments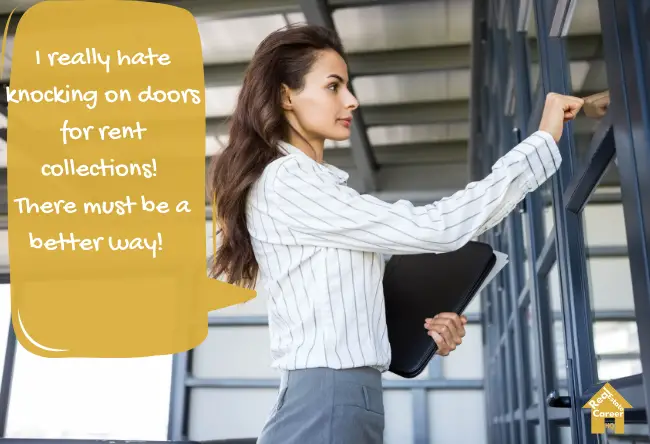 When it comes to receiving funds, paying bills, or disbursing money to owners, online payment is really the way to go. It cut processing by as much as 70 percent! Buildium online payment makes it easy for applicants, renters, and owners to pay you fast.
For example, Buildium has the function to collect payment from prospective renters when they submit an online application.
When you have a considerable size of managed properties, it's inevitable there are times that some tenants would want to update their bank accounts or credit cards. Rather than handling it manually yourself, tenants can log in to the Resident Center and update it themselves.
There's no more waiting in line at an ATM. All the money is automatically deposited into your bank account, and details can be found in the Buildium system. 
Generally speaking, setting up to receive recurring monthly transactions or paying your own bills through Buildium only takes a few clicks.
Retail cash payments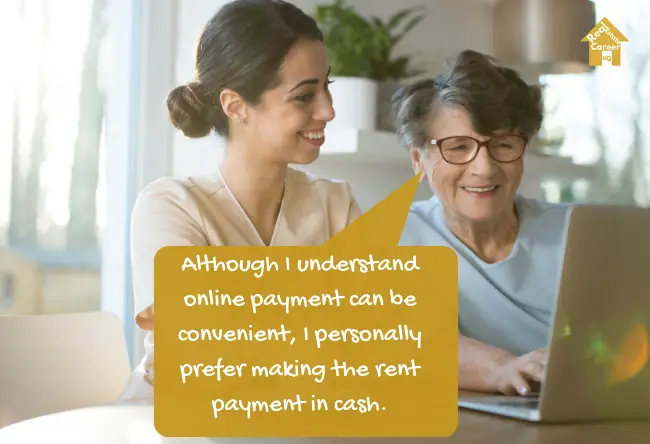 Although online payment is handy, some tenants may not want to provide a bank account or credit card, and prefer to make the rent payment in cash. However, collecting payment in person is way too time-consuming, while receiving it by mail would risk losing it.  
Buildium has a feature called "Retail Cash Payments," which makes it convenient to service this segment of tenants. 
It's powered by PayNearMe. All they need to do is get a printed payslip or mobile payment code from you. Then they could visit a participating PayNearMe store such as 7-Eleven, ACE, and Casey's (there are over 20,000 trusted locations nationwide!), show the cashier the payment code, and make their cash payment.
The money will be deposited into your bank account within 5-7 business days. Since they are guaranteed payments, it helps eliminate the risks of reversal, fraud, theft, and payment disputes. 
Once again, the transactions will automatically record to your Buildium account within minutes, making it a lot easier for bookkeeping.
1099 eFiling
From e-filing with IRS to mailing paper copies to vendors and property owners you file for, Buildium helps you submit your tax forms in minutes instead of days. 
Through Buildium, you can e-File your 1099-MISCs and 1099-NECs. Since the platform already tracks all transactions throughout the year, you may have confidence in its accuracy. 
You may also generate forms online for both rental owners and vendors. They can be postmarked the same day and recipient copies will be sent via USPS. 
You can order an archive copy for your record too. The good thing is digital copies are free when you file with Buildium.
2) Business Operation
Resident Center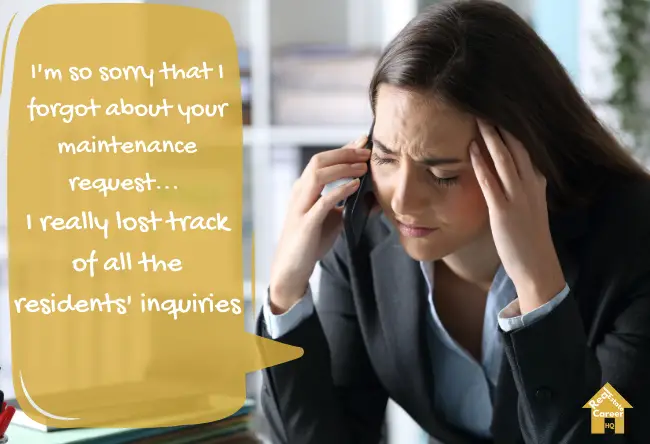 This is an online portal for your residents. It can streamline the day-to-day operation by reducing phone calls and incoming requests from tenants. 
Whenever tenants have a maintenance request or inquires, they can submit it from their phone or tablet through the Buildium resident app. They can even upload photos so you can have a better idea of the situation. The tasks will be automatically be assigned to the right staff member of your firm. 
Rather than calling your office for maintenance status, documents, or to update the payment information, renters can always log in to the portal and handle it themselves. 
You may even enhance your branding within Buildium's Resident Center. With just a click, you can upload your company's logo. The best is Buildium will find the color to match. 
The Resident Center makes it easy to communicate with residents. You can send announcements to residents all at once through multiple channels such as text, email right from your mobile device. This is especially helpful if you are managing for an association.
In fact, there is a message board within the platform where residents can connect and talk to each other. This would strengthen relationships within your community and make your company stand out from competitors.
You'll have full control over what features to be enabled and use them as you see fit.
Property Owner Portal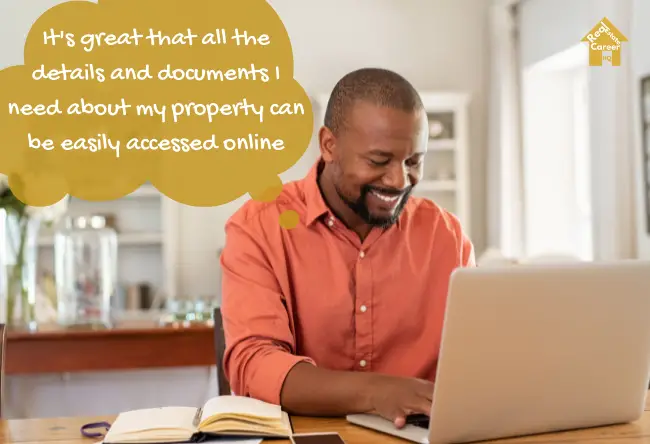 The property management firms that I hire also use the Buildium platform, and I LOVE IT! They provide me with access to the owner portal, making my life as a real estate investor so much easier. 
When it comes to tax season, I can retrieve all the incomes and expenses figures throughout the year with just a few clicks. All necessary documents such as lease agreements, invoices, receipts, inspection reports can be found on the portal.
Before, I've hired companies that don't have such an online portal. Whenever I needed a specific document, I would need to contact the office directly. 
Frankly, the purpose of hiring a property management company is to take tasks off my plate. So I really dislike wasting time explaining to a staff member and waiting days just to obtain a simple document. 
So now, I would only hire property management firms with a well-designed online portal.
Another thing I like about Buildium is the communication platform. Not only that I can post all my maintenance requests there, but my property managers may include detailed notes documenting the process. The best is that they are categorized by a specific task, making it very organized. 
All these details are incredibly helpful when it comes to selling the property as the buyer may request it.
Property Inspections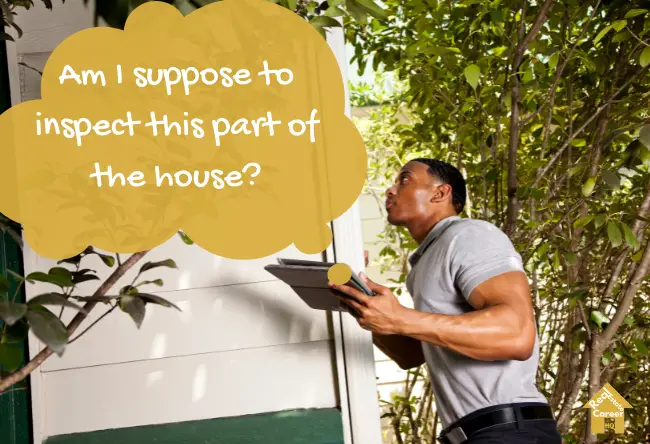 When using a mobile inspection app, you can greatly reduce the inspection time. Through the Buildium platform, you can access the Happy Inspector app, where you can perform inspections in an organized manner. 
The Happy Inspector app is available for both iOS and Android, so property managers can perform property inspections from any mobile device. To my understanding, you can grant access to an unlimited number of users.
Rather than reinventing the wheel every time, it is important to have a standard procedure for all inspections. This consistency helps owners to understand the inspection process and manage their expectations. 
To do so, you can select an inspection template from the Happy Inspector library or create your own. Then just follow the instructions and checklists when reviewing the rental units. Once you are finished, you can save all the room rating photos notes to the app. 
The good thing is you can input the inspection data anywhere and anytime, even without cell or wifi services. When you are connected to the internet, all info will automatically sync with Buildium. Then your staff member can view the result, create follow-up work orders, or add repair charges to the lease ledger.
Renter's insurance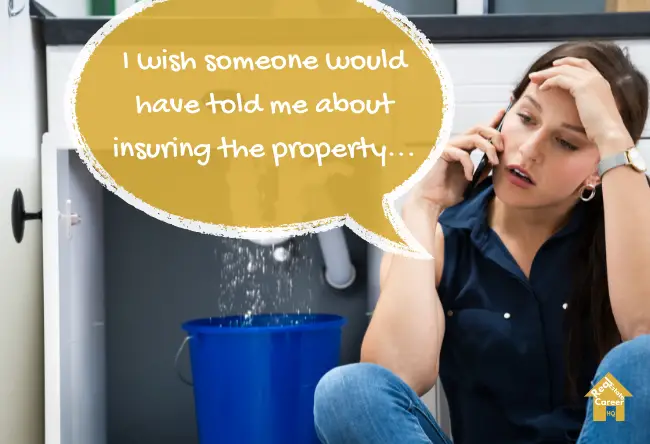 Accidents can happen anytime, anywhere – overflowing bathtub, free hail storms. Since these repairs could be incredibly costly, protecting your investments through renter's insurance is extremely important.
Buildium partners with MSI in providing the coverage solution. MSI offers renter insurance in every state and covers over 10 million homes.
I checked their plan, and MSI provides $100,000 in liability insurance. Residents can also select $10,000, $15,000 or $30,000 personal property coverage. In addition, policies may protect residents from guest medical expenses and emergency living expenses⁠—all for as little as $12/month.
Signing up is a breeze, and you can do so through the Buildium Resident Center. The instructions are pretty straightforward. The policy is pre-approved and would be instantly delivered.
However, this could be subject to change. And since I'm not your insurance advisor, you should call their hotline 1844-989-0094 and speak to their insurance expert.
Another feature I like is that once the resident uploads their policy document, it will be automatically synced to your Buildium account. You'll get notified when residents miss a payment, change the coverage, and more.
If your tenants decide to use another insurance provider, they can still upload the coverage document to Buildium, and you may review it through your account.
Analytics & Insights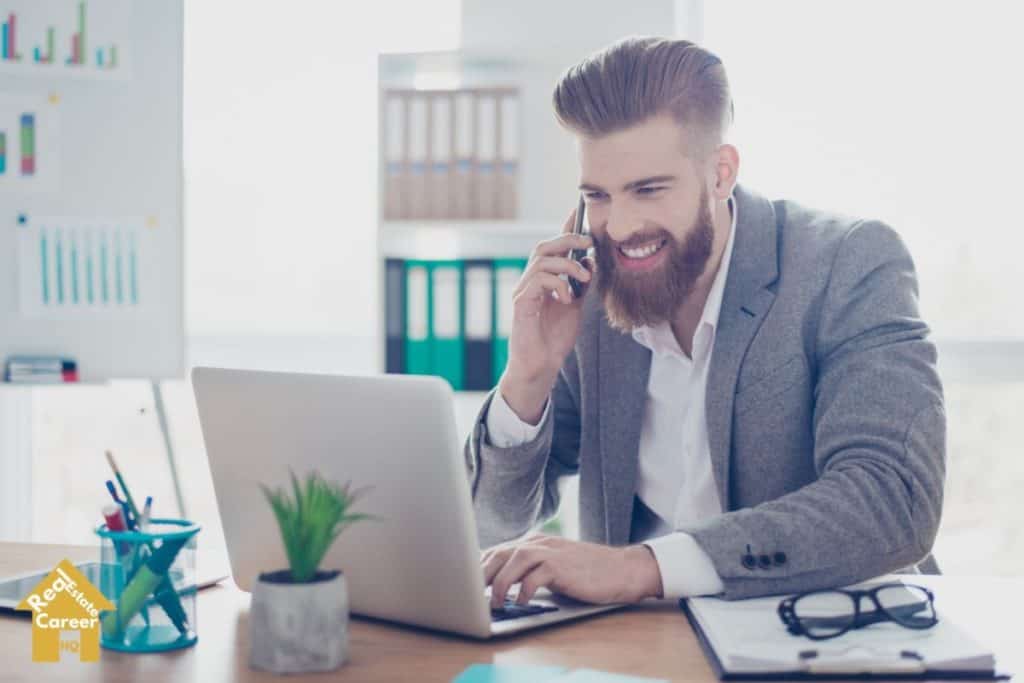 Yes, you may have implemented many Buildium features into your daily practice, but how do you know if they are really effective to your business?
Well, Buildium has data analytics and comparative insights that let you drive your business with metrics-driven decisions. For example, you may review the adaption rate of the resident center, ePay, and others. 
If the adaption rate is too low, it's better to encourage residents and owners to use them more often. After all, it saves time and money for everyone. 
Some people may hesitate to try new technology, but once you show them how easy it is and the benefits of using it, many are willing to give it a go. Within the Buildium Academy, you can find lots of helpful and easy-to-understand video tutorials. 
Another thing I like about Buildium is it allows you to compare your data with similar companies in the local area. So you can see how you stack up against the industry benchmarks and uncover ways to improve your business process. 
3) Leasing
Rental Listing Syndications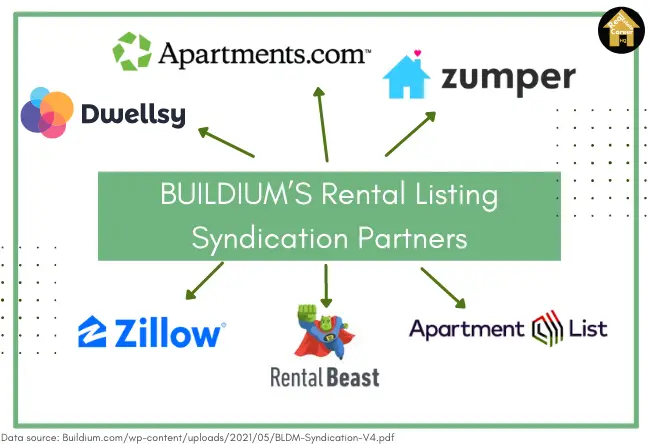 Although there are many rental listing websites available, it could be a hassle managing different accounts on multiple platforms. With Buildium, not only that you can post the listing on your company's website, but in just a few clicks, it can be syndicated to the listing partners such as lovely, Apartments.com, Apartment List, the entire Zillow Rental Network, Zumper, and Craigslist. 
All these are some of the popular sites which can get your listing in front of millions of prospective renters.
Within the Buildium design, you may create customize the listing and make your unit more appealing to prospective renters- you may include a detailed description, list of amenities, pictures, and videos. 
Furthermore, Buildium gives you an organized view of all listed and unlisted units. As a property manager, this helps you to keep an eye on upcoming vacancies. Then you can plan ahead and start assigning the specific unit to a leasing agent. 
Rental Applications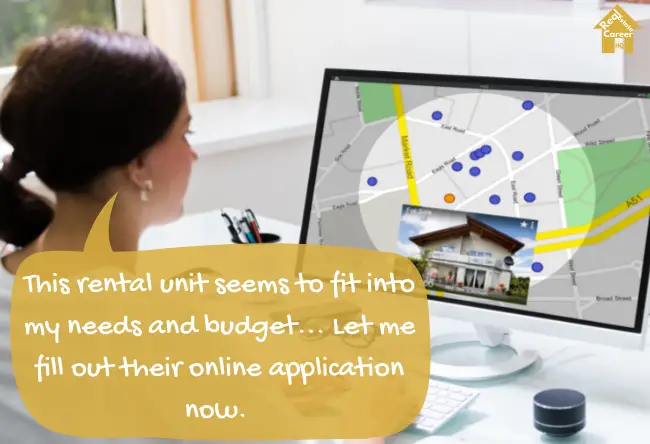 The Bulidum's platform makes the application process seamless. The applications are fully integrated with your website so that prospective renters can apply there in just a few clicks. 
Start with a standard application, then add or remove questions as you see fit. You may indicate the required fields to ensure you'll get all the necessary information and even collect the application fee during the process. 
With a user-friendly dashboard, the status of every applicant is available at a glance. 
Tenant Screening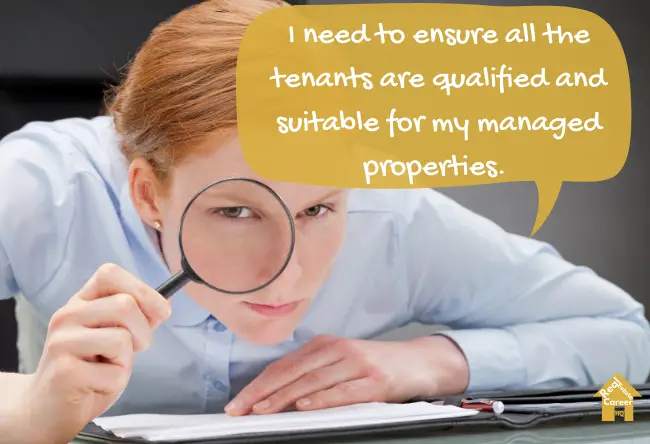 You don't want to rent the units to whoever applied, rather only to those you can trust. 
Buildium partners with TransUnion for the tenant screening and provides you with comprehensive details about the applicants. There are two options, Basic and Premium. Both give you access to complete credit, criminal, and eviction data. 
Option 1: Basic Tenant Screening
This is available to all Buildium customers for $15/applicant. It utilizes a soft data pull so that it won't affect the applicant's credit score. And you'll get the report as soon as the applicant releases their personal information. 
Option 2: Premium Tenant Screening
This is available to Buildium Pro subscribers for $18/applicant. It allows you to pull complete data in just a few minutes, and the best is it doesn't require the applicant's involvement. 
I personally prefer the Premium option. For just a few dollars more, it can make the application process more seamless. However, feel free to choose the one that best fits your business model. 
The screening results will show up in your Buildium account. You may even set minimum credit score requirements for each property. Once you approve a qualified tenant, they can be notified through the system. 
Showings Coordinator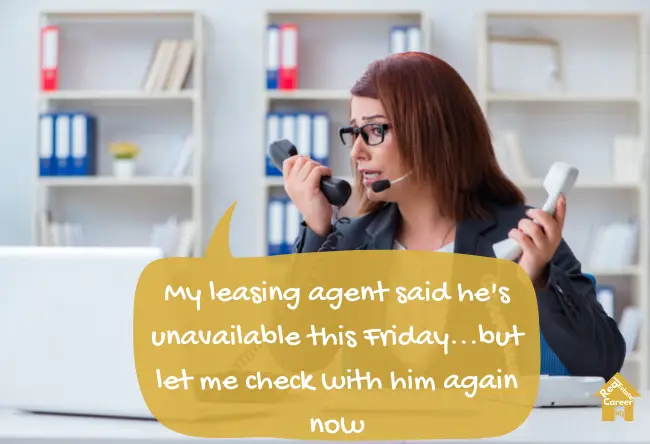 Showings Coordinator is another excellent feature in the Buildium platform. It is a management system for handling prospective tenants, powered by Tenant Turner. It helps streamline showing pre-qualification, scheduling, and follow-ups.
Rather than going back and forth trying to coordinate with the applicants, you can sync your calendar to the system. This way, all the showings will be booked according to your availability.
Prospective renters can schedule showing appointments online at any time from email or text messages. Then the system will generate automatic emails or text responses to them.
If you want to be even more hands-off, you may set up secure, self-service showings with electronic lockboxes.
Follow-ups communication will also be sent throughout each step of the leasing process.
With Buildium, you can easily keep track of the status of all your listings, showings, and prospects in one spot.
eSignature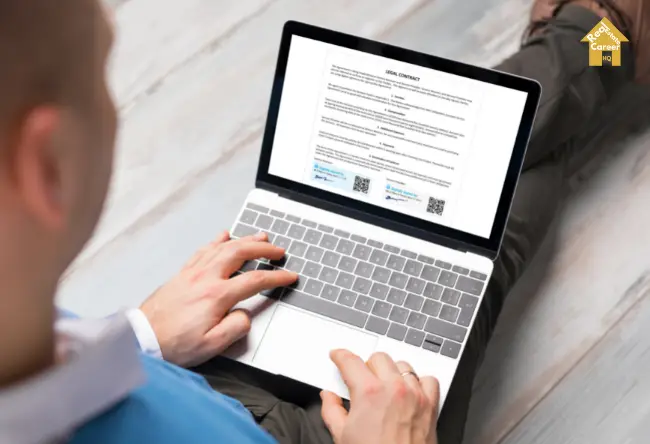 There is no doubt that the business world is moving towards a digital revolution. When I started my professional practice about 16 years ago, I always brought a load of paper documents and spent a ton of traveling time meeting clients. All these were just to get their signatures.
The worse thing was when there was any missing signature. I would end up making another trip to the clients. But with digital signatures, all these are a thing of the past.
Buildium partners with Hellosign in offering the eSignature feature. You may set up templates for all your lease documents and addenda in just minutes.
You may customize the Lease Agreements according to your situation. Since most of the details are already in the Buildium system, (i.e., tenant's name, rent amount, date), it will autofill them so won't need to do so manually for each lease document.
Once the document is ready, you may transmit it to the prospective renters to eSign. Some people would feel pressure to sign if another party is physically presented with them. With Hellosign, they could take their time to review and raise any questions before they sign.
The best is that applicants could do so anywhere, anytime, and using the device of their choice.
You'll be able to track the signing process for every lease and addendum and get notified when the tenants have signed it. Then you can also countersign it with Hellosign.
Professional website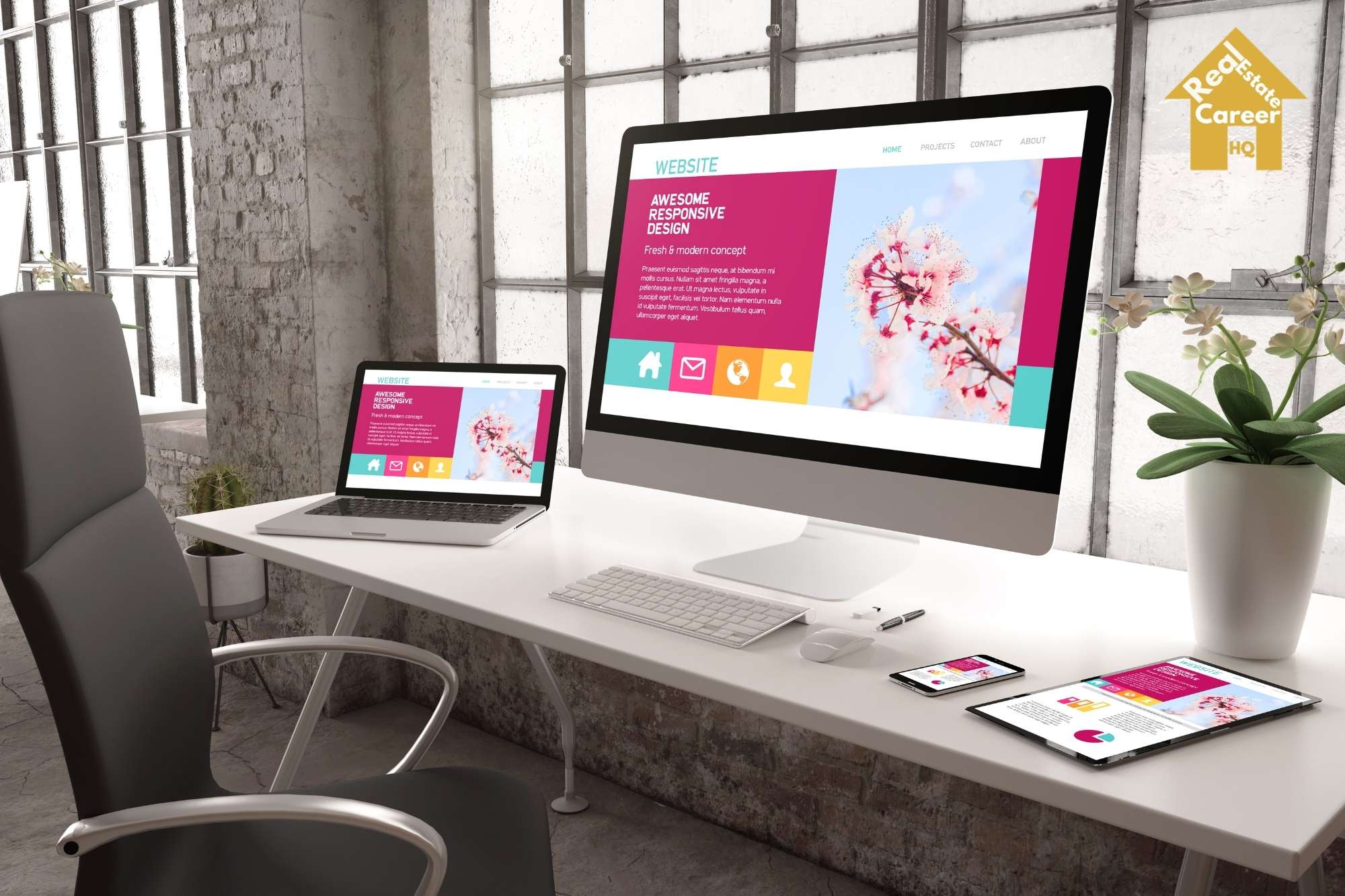 Website is undoubtedly a great channel to build your company's brand. (Well, if you're reading this blog, you've just proven website marketing works.)
Before people decide to hire you, most will do a Google search on your company. Then they'll visit your site to better understand your property management services. A professionally designed website can effectively attract the attention of prospective renters and owners.
The good news is your Buildium subscription comes with a free and easy-to-customize website. In there, you may select colors, fonts, and images to make your company's branding stands out.
In terms of functionality, you can list the available units and accept rental applications on the spot. You may also upload important documents such as the resident handbook or floor plan so visitors can access it anywhere, anytime.
By including the portal login button, (usually, it's on the top menu), your Buildium site will turn into a secure and self-service communication hub.
As mentioned before, tenants, owners, and staff members can log in to review the communication and download the documents they need. All these are pretty much self-serve and do not require your involvement.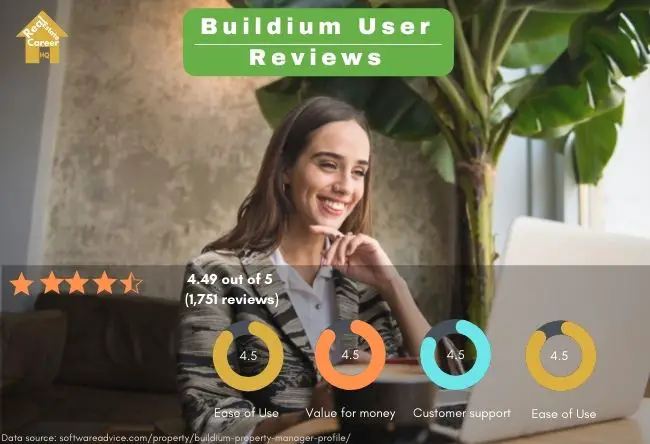 Buildium is an ALL-in-ONE software that allows property management companies to manage rental applications, maintenance requests, payment collections, tenant screening, showings coordination, property inspections, renter insurance, and many more. As a landlord, I also prefer the firm that I hire to use such a platform. If you are a property manager and want to streamline your business, you must click here to check out Buildium. (**)
How much does Buildium cost?
Buildium has 3 pricing package.
The Essential (starting at $50/month)
Growth (starting at $160/month)
Premium (starting at $460/month)
Features & Support
Essential
Growth
Premium
Pricing
Starting at $50/month
Starting at $160/month
Starting at $460/month
Basic features Included in every package
Accounting, Maintenance, Tasks, Violations, Resident & Board Member Communications, and Online Portals, Free Marketing website
Accounting, Maintenance, Tasks, Violations, Resident & Board Member Communications, and Online Portals, Free Marketing website
Accounting, Maintenance, Tasks, Violations, Resident & Board Member Communications, and Online Portals, Free Marketing website
New Client Leads, Powered by All Property Management
Available for purchase
Available for purchase
Available for purchase
Property Inspections
Starting at $40/month
Included
Included
Tenant Screening
Basic
Basic & Premium
Basic & Premium
eSignatures
$5 per eSignature
Unlimited
Unlimited
Online Payments
(Incoming EFT transaction: $1.00 )
(Outgoing EFT: $0.50 per transaction)
(Credit Cards: 2.95% per transaction)
(Incoming EFT: Transaction fees waived)
(Outgoing EFT: $0.50 per transaction)
(Credit Cards: 2.95% per transaction)
(Incoming EFT: Transaction fees waived)
(Outgoing EFT: $0.50 per transaction)
(Credit Cards: 2.95% per transaction)
Bank Account Set Up Fees
$99 per bank account
5 free bank accounts; $99 per bank account
5 free bank accounts; $99 per bank account
Standard Reports
Included
Included
Included
Performance Analytics and Insights
N/A
Included
Included
Business Analytics and Insights
N/A
Included
Included
Open API
N/A
N/A
Included
Buildium Rewards
N/A
N/A
Included
Ticket Support
Included
Included
Included
Live Phone Support
N/A
Included
Included
Priority Support
N/A
Available for purchase
Included
Onboarding
N/A
additional fees apply
additional fees apply
Dedicated Growth Consultant for New Client Leads
N/A
N/A
Included
If you're just starting out the property management business, the Essential package is an affordable solution that provides all the essentials features to automate your day-to-day operation and get your business running from a central platform.
You can always upgrade to a new plan on the Account and Billing page. As your business continues to grow and you would like more features, then you may select the Growth package.
The Premium package would be for those who are really trying to scale their property management business to a whole new level. With this option, Buldium even assign a dedicated Growth Consultant in helping you to run your practice effectively.
At the time I'm writing this guide, Buildium is offering a 14-day free trial. There will be a 10% discount if you make an annual payment.
Buildium also have a "Rewards" program with a 15% off the annual subscription to encourage more usage of the online payments and purchase of the MSI renter insurance.
If you are managing a huge portfolio of properties of over 5,000 units or running a Community Association, you may call 877-396-7876 for their specific pricing.
FAQ about Buildium
Is Buildium available in Canada?
Yes, Buildium is available in Canada. In fact, the two property management companies that I hire in Canada also use the Buildum platform.
Is Buildium safe to use?
Buildium understands the importance of safeguarding clients' data. After all, as a property manager, you handle a lot of confidential information (i.e., SSN, tax IDs, and bank account details). So they partner with Amazon Web Services (AWS), one of the world leaders in data storage and security, to keep your company data safe and protected.
All the data that you transmit through Buildium is encrypted. (through TLS with a 2048-bit certificate, signed with SHA-256). If there's any abnormal traffic, their web application firewall (WAF) will notify them and automatically blocks any attacks.
Furthermore, Buildium regularly reviews its procedures to ensure the most secure experience for customers. Before they launch any new features, they would carefully evaluate whether there's any security risk and perform penetration tests to uncover vulnerabilities.
Also, all your data is backed up on servers, so you won't have to worry about losing your data.
Is the Buildium onboarding process easy?
I understand that some property managers may hesitate to move to new software. After all, we all want to minimize the interruption to our business.
Buildium makes the onboarding process simple and ensures a smooth transition to their platform. The most challenging part is importing your data, and the good news is Buildium will take care of it for you.
When they receive the information such as property, unit, lease, owner, resident, and vendor from you, Buildium will standardize the format to work with their import tools and upload it to the platform.
If you are unsure how to use a particular feature on their platform, don't worry, there are video tutorials in the Buildium Academy. It pretty much covers everything from basic setup to efficient workflows.
The training videos are easy to understand, and most of the clips are within 10 minutes.
Does Buildium have an app?
Yes, Buildium has a mobile app available on iPhone and Android phones. Property managers may view or edit properties, renters, owners, or vendors' information.
Buildium is a reputable cloud-based property management software. It allows property managers to receive rental applications automatically and post rental ads across multiple platforms all at once. If you want to streamline your property management business, be sure to check out Buildium. (**)
Disclaimer: The information in this post is for general information only, and not intend to provide any advice. They are subjected to change without any notice, and not guaranteed to be error-free. Some of the posts on this site may contain views and opinions from individual not related to JCHQ Publishing. They do not necessarily reflect our view or position.
(**) Affiliate Disclosure: Please note that some of the links above are affiliate links, and at no additional cost to you. Our company, JCHQ Publishing will earn a commission if you decide to make a purchase after clicking on the link. Please understand that we include them based on our experience or the research on these companies or products, and we recommend them because they are helpful and useful, not because of the small commissions we make if you decide to buy something through the links. Please do not spend any money on these products unless you feel you need them or that they will help you achieve your goals.
Reference:
Buildium
BBB – Buildium (source)
g2.com – Buildium (source)
softwareadvice.com – Buildium (source)
capterra.com – Buildium (source)
getapp.com – Buildium (source)