(**) Disclosure: This post may contain affiliate links, meaning our company, JCHQ Publishing will get a commission if you decide to make a purchase through the links, but at no additional cost to you.
A rental listing site is an online service that allows landlords to advertise their properties for rent on the web. The landlord simply creates a profile and uploads photos of the property, then they can list it for rent using a simple form. Renters use the website to find the perfect place to live, saving themselves time and money in the process.
Rental listings sites make finding a tenant easy and convenient. They let potential tenants know a great extend about the rental properties and apply directly from the comfort of their home. There are many different sites out there that offer this service. Some are free, while others charge a monthly fee.
If you are a new property manager or an owner, you may be wondering which one you should choose? I did an extensive research on this topic and talked to many property managers and real estate professionals.
Here's the top 10 rental listing sites.
Apartments.com
Zumper
Zillow
Trulia
Hotpads
Facebook Marketplace
Rent.com
MLS
Craigslist
Rental Beast
Each of these sites has its own strengths and weaknesses. In this guide, I'll go over them in details so you may choose the ones that fit your needs.
Buildium is a reputable cloud-based property management software. It allows property managers to receive rental applications automatically and post rental ads across multiple platforms all at once. If you want to streamline your property management business, be sure to check out Buildium. (**)
Rating of the Most Popular Rental Listing Sites
| | Apartments.com | Zumper | Zillow | Trulia | HotPads | Rent.com |
| --- | --- | --- | --- | --- | --- | --- |
| Rating | 4.1 | 4.3 | 3.8 | 3.2 | 3.8 | 3.5 |
| Listing Syndication | 85% | 91% | 80% | 65% | 87% | 77% |
| Listing Management Portal | 82% | 89% | 79% | 70% | 85% | 78% |
| Website Integration / Widgets | 78% | N/A | 74% | 68% | N/A | N/A |
| MLS Integration | N/A | 82% | 70% | 60% | N/A | N/A |
| Advertising & Marketing Tools | N/A | N/A | 81% | 67% | 83% | N/A |
Data source: g2.com
Here are the TOP 10 Rental Listing Websites!
1) Apartments.com

Apartments.com is the leading rental listing website, offering visitors access to information on over one million available units for rent. Its comprehensive database includes millions of detailed and accurate rental listings, which simplifies the rental process immensely. 
Apartments.com is owned by CoStar Group, Inc. (Nasdaq: CSGP), and it has a network of sites including ApartmentFinder.com, ApartmentHomeLiving.com, Apartamentos.com, WestsideRentals.com,  ForRent.com, ForRentUniversity.com, After55.com, and CorporateHousing.com.
Its massive network allows it to help drive qualified traffic and highly engaging renters nationwide. Accepted types of residential rentals – single-family homes, condos, townhomes, and duplexes.
One thing I like is its domain name. It's short, to the point, and easy to remember. This should have a great positive SEO impact, thus leading to high search volume from search engines. Frankly, it's tough to get such a nice domain name these days. 
2) Zumper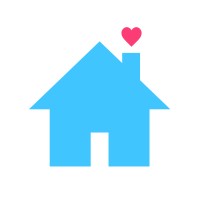 Zumper is one of the largest privately-owned rental listing sites that serve landlords, property managers, and renters throughout North America.
Their forward-thinking technology and digital tools, massive marketing reach, and syndication network allow them to reach over 13 million renters. Their app is particularly compelling to mobile-savvy millennial renters looking for their next home.
Zumper is not only a great platform for renters, but they also have the tools for property managers and owners. For example, you may stipulate a minimum credit score for applicants. 
And they recently launched a PowerLeads AI™ feature which aims to resolve one of the biggest obstacles in the apartment leasing industry — inefficiency.
"PowerLeads AI™ features three main components. First, Power Prospects identifies and flags renters who are statistically proven to be up to 2X more likely to lease immediately. Additionally, our system will now surface and provide leasing agents over 50 unique renter characteristics — more than 5X more information than the competition — that will help leasing agents best meet renter needs. Lastly, PowerLeads AI™ provides access to up-to-the-minute information allowing leasing teams to see a prospect's interests in real time enabling them to better understand prospective renters' needs." Quote from Zumper.com
It's free to post on Zumper. Another benefit is that any listings added to their site will automatically be shown on PadMapper.
3) Zillow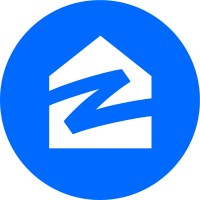 Zillow is another large player in the rental market. They offer an all-in-one solution to manage your entire portfolio quickly and efficiently. 
This web-based listing service enables users to instantly create professional-looking online advertisements to attract new tenants while providing full management capabilities.
This includes the features to upload photos, videos, virtual tours, and more. You can even send text messages or emails to potential tenants as well as track applications, and view leases.
They have three advertising packages:
Base Package: Multi-Site Listings, 3D Home Tours, Verified Badge, Partner Success Manager
Enhanced Package: Everything in the Base package plus Enhanced ad placement, Community Site Link, Custom Comp Reports, Feature Nearby Listings
Premium Package: Everything in the Enhanced Package plus Premium ad placement, Localized Email Placements, Professional 3D Home Production
Zillow, Trulia, and HotPads are all part of the Zillow Group, which means postings on any of them will appear on all three networks, which gives you access to millions of prospective renters.
Buildium is a reputable cloud based property management software. They've teamed up with the leading online rental listing sites such as Apartment.com, Apartment List, Dwellsy, Lovely, Zillow and Zumper. So that you can set up and share your vacant units with millions of prospects in just a few clicks. Click here to find out more about Buildium. (**)
4) Trulia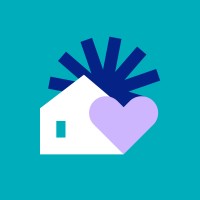 Trulia is also owned by Zillow Group, so listing on this site will also appear on Zillow and HotPads, which immensely enhances the exposure of your rental ads.
Although the listing fees on Trulia and Zillow are the same, they offer different user experiences.
To my understanding, Trulia provides more information about the neighborhood, such as school rankings, crime statistics, and public transit. This helps renters make informed decisions about where they want to live.
5) HotPads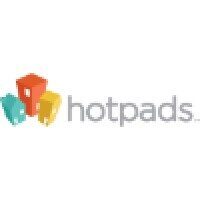 HotPads.com is operated by the Zillow Group. As a result, listings on this site will also be visible on Zillow and Trulia. When compared to other rental listing sites, HotPads has a stronger focus on its map-based feature, which allows renters to find their next home by location.
Another noteworthy feature is the filter, which allows searchers to choose properties on a variety of criteria, including income limitation, senior housing, student housing, and military housing.
You may also narrow down your search by entering specific keywords, such as garage, pool, or hardwood.
6) Rent.com

Rent.com has been around for a long time, and it's another popular site for finding rental units. It's simple to use because it focuses only on offering rentals.
It is part of the RentPath Network, a Redfin Company that provides a complete line of digital marketing services for all phases of the renting process, from discovery to retention, assisting property managers in getting in front of high-intent renters.
Advertisers can benefit from powerful features such as HD media, tour scheduling integrations, and the industry's first natural language processing search.
Their search interface is also easy to navigate. Renters can sort by location, price, number of bedrooms, bathrooms, type of unit (studio, 1 bedroom, etc.), amenities available, and whether pets are allowed.
Here's a search filter of rent.com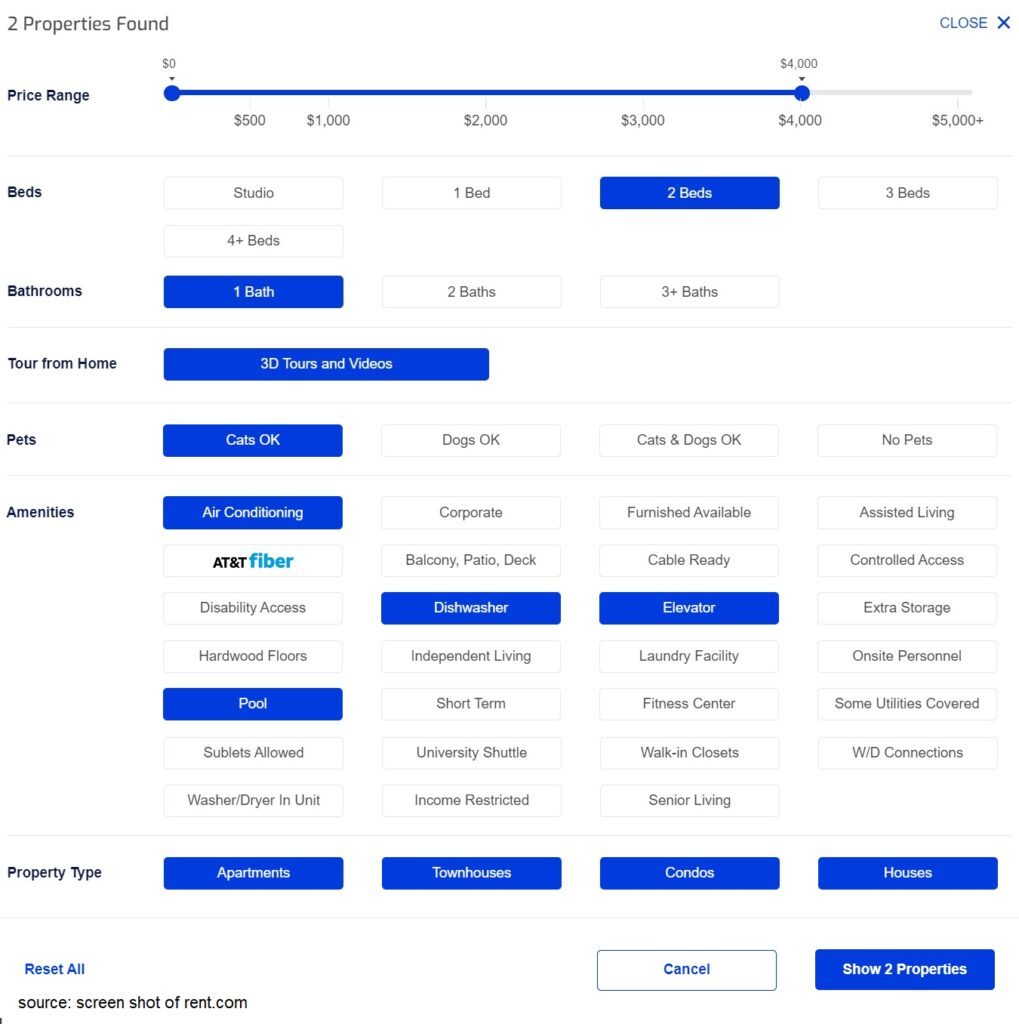 What I like about rent.com are the tremendous rental resources that tailor to renters' needs. For example, it has City Guide on major cities such as Atlanta, Austin, Chicago, Dallas, Orlando, Portland, Washington, which cover the best neighborhoods for renters.
They also have blog posts about the different aspects of the particular city- for example, the cost of living, best apartments for rent, free things to do, nightlife, and places for pet owners.
All these are extremely valuable to prospective renters and will positively impact the site's SEO, thus leading to more traffic from search engines.
7) Craigslist
Craigslist is one of the largest classified ad posting websites. Although it might not be for everyone, if you want to go for a traditional route, this could be the way to go.
It allows individuals to list items and offers such as "House to let" or "Room for rent." The advantage of using Craigslist is that it's very affordable. However, it does require some work before you start receiving inquiries.
After creating an account and completing your profile, you need to post at least 2 or 3 times every day. If you don't get many responses after a week, try increasing the frequency.
Unfortunately, throughout the years, I've heard cases where scammers pretend to be legitimate tenants or landlords. So it's crucial to conduct due diligence and go through proper screening on all the applications.
Since prospective tenants may also be more cautious about the legality of the rental listing, it's better to leave your company's contact info, so they'll know who they are dealing with.
8) MLS

Multiple Listing Service (MLS) is a database of real estate listings provided by local Realtors associations. It is one of the most commonly used platforms by sales agents. Not only is MLS great for showing properties for sale, but it is also a platform for rental listings.
Unlike other listing sites where anyone can post the rental ads, you must be a member of the National Association REALTORS to do so on the MLS. This would require you to hold a real estate license and membership fees. Due to this additional requirement, viewers have greater confidence in its legality.
If you are not a REALTOR and not thinking of becoming one, you may co-work with an "entry-only or flat fee MLS" agent to list the rental units.
These types of real estate agents do not provide any service other than posting the listing within the area's Multiple Listing Service and giving your contact information to cooperating agents.
Anyhow, given this is such a widely used platform in the real estate industry, this could be one of the best ways to get the word out about your rental listing and ensure you get prospective renters through the door.
9) Facebook Marketplace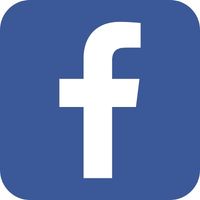 Although many social media platforms have emerged in recent years, Facebook remains one of the most widely used among multiple generations (i.e., Millennials, Gen X, Baby Boomers).
When posting your rental listing, it's better to use the Facebook Marketplace. It is a helpful feature that allows users to sell their personal items or lease their rental units directly to other people.
It doesn't require much time and effort to set up. You only need to upload photos, descriptions, and price. If anyone is interested in your listing, they can send you a private message to discuss further.
I was just talking to a real estate professional who handles Multifamily properties in Boston. He also told me that Facebook has been one of his best sources in finding tenants.
10) Rental Beast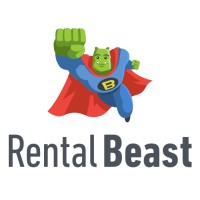 Rental Beast is a real estate technology company that focuses on the property rental market, specifically the Millennials renters niche.
It seamlessly integrates with MLS platforms, giving agents and brokers direct access to nearly 10 million non-MLS listings. This should be the largest database of verified online real-time rental listings, directly sourced from property owners and managers.
The best thing is it is free to list your rental units.
How do professional property managers select rental listing platforms? Let's hear from MamaHacs!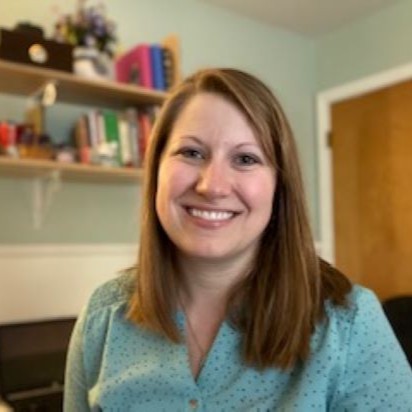 "Most Property Managers/Property Management companies use CRM software. Common ones are Buildium, Appfolio, Rent Manager, and Yardi. Most now have capabilities to "auto" list vacant units to various sites. 
My clients use Buildium. With Buildium, if you put all the information regarding the unit in the system, when it becomes vacant, you just have to go in, adjust the rental rate and update any other information and then click List Unit. Buildium then pushes the listing out to Apartments.com, Zumper, RentPath, and a few others. You can also choose to have your listings posted on Zillow. 
I have also used ResMan (which I HIGHLY recommend for anyone with 100+ units). With ResMan, once you indicate that a unit is vacant, it automatically lists the unit (as opposed to Buildium where you actually have to tell it to list the unit). I'll be honest, it's been several months since I last used this program, but I know it posts the vacancies to the company/complex's website. I don't recall if it posts to other rental sites. 
I used to also post directly to Zillow, before they started charging the way they do now. I would then get inquiries from Zillow, HotPads, and Trulia. In this instance, I found that those inquiring via Zillow or Trulia tended to be more serious and/or were more likely to meet our requirements than those that inquired via HotPads.
If financially feasible and you have several units, I would strongly recommend having a website to showcase units and then advertise vacant units. In my experience, you receive more serious candidates.
As far as how long it takes to start receiving inquiries, you could start receiving them that day. Applications usually take a little longer to come in because most people want to see the unit in-person before applying, especially if they have to pay any fees to apply.
When deciding where to list vacant units I think the following are important options to consider:
1) If you fill out the information regarding the unit in one place, can the site post to multiple sites as well as your own website (if applicable). This will save so much time and will help you to reach a wider audience.
2) If you use CRM software, does it integrate with it so that all information collected from the application can be transferred to their tenant file assuming they are approved? Again, a time saver!
3) It must allow you to upload pictures. Even better if you can upload a video tour of the unit as well. You may be more likely to have prospective tenants submit applications without seeing the unit first (which could save you time, if they don't pass, you don't have to spend time coordinating to show them the unit)."
-Heather Cook, Virtual Property Manager at Mama HACs
(A while ago, I also had the pleasure of interviewing Heather, where she shared her journey as a property manager. If you want to know more about the property management career, be sure to check it out!)
Buildium is an ALL-in-ONE property management software that allows you to manage rental applications, maintenance requests, payment collections, tenant screening, showings coordination, property inspections, renter insurance, and many more. It also provides you with a professionally designed website so you can effectively build your brand. If you want to streamline your property management business, you must click here to check out Buildium. (**)
More practical tips when posting your rental listings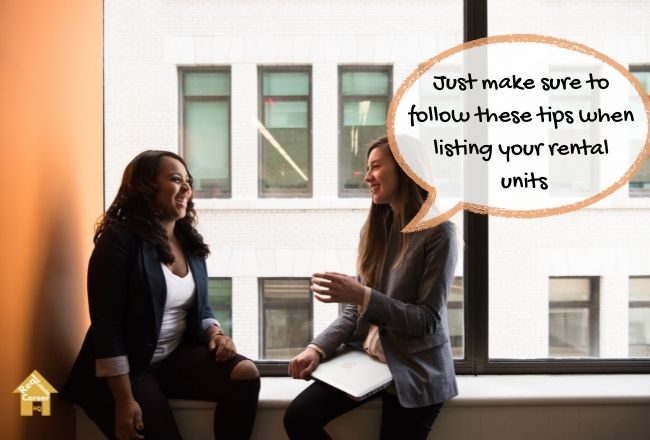 1) Delist on time
Although property managers' and owners' primary goal is to fill the vacant property asap, delisting from the sites on time is just as important. 
As I was reviewing feedback from actual users of rental listing sites, one particular really caught my attention. 
It was from a real estate broker who posted a rental on a listing website. Despite he found the tenant and requested to update the listing status to inactive, the listing remained as "available for rent" for an additional 77 days ago.
During that time, he received multiple phone calls or emails per day from prospective renters. To make the matter even worse, some of these anxious folks showed up at the rental unit and pestered the new renters for leasing information, and even requested access to view the property.
This real estate broker did try to contact the listing site by telephone and email but got no replies. The entire process took him 77 days to remove the rental listing. 
Therefore, if you want to avoid this kind of situation, it's best to use listing sites that would react immediately to listings' status update requests. 
2) Syndicate listings
If you're looking to get more exposure to your rental listing, posting it across multiple sites certainly would help.
However, rather than posting it one at a time, syndicating your listing can save you time and streamline the process. You should look sites or property management software that provide rental listing syndication services. 
3) Choose the right channel.
To attract potential renters, you must know what type of audience will respond well to your specific rental listing. 
For example, if you want to attract renters in the GEN Z demographic, you should consider rental sites that have a huge exposure on Instagram. For older age groups, Facebook could be a better option. 
Furthermore, be sure to track ROI (Return On Investment) for each platform to determine which deliver the highest return on your rental ads dollar. 
Here are more incredible resources to fill your vacant units QUICK:
(**) Affiliate Disclosure: Please note that some of the links above are affiliate links, and at no additional cost to you. Our company, JCHQ Publishing will earn a commission if you decide to make a purchase after clicking on the link. Please understand that we include them based on our experience or the research on these companies or products, and we recommend them because they are helpful and useful, not because of the small commissions we make if you decide to buy something through the links. Please do not spend any money on these products unless you feel you need them or that they will help you achieve your goals.
Disclaimer: The information in this post is for general information only, and not intend to provide any advice. They are subjected to change without any notice, and not guaranteed to be error-free. Some of the posts on this site may contain views and opinions from individual not related to JCHQ Publishing. They do not necessarily reflect our view or position.
Reference:
GUIDE TO BUILDIUM'S Rental Listing Syndication Partners (source)
SFGATE – How Do I Put a Rental Property on MLS? (source)
g2.com
WAV Group – Rental Beast for MLS Offers a Rental Solution Worth Consideration (source)
PR News Wire- MLS Now Partners With Rental Beast to Give Members a Competitive Edge (source)