(**) Disclosure: This post may contain affiliate links, meaning our company, JCHQ Publishing will get a commission if you decide to make a purchase through the links, but at no additional cost to you.
I know of many people who have a day-time job. They enjoy the stability of their salary and employee benefits. But at the same time, they also want to earn extra income on the side.
Being a notary signing agent could be the perfect solution. It is something you could do on the side. The signing fee per appointment is attractive. As long as people are getting a mortgage, refinancing their property, there would be demand for this profession.
Furthermore, the startup cost is minimal when compared to a brick-a-mortar business. And it may only take several weeks to get registered with the Notary Commission Department in your state.
However, just because of the low barrier to entry, it does not necessarily mean everyone is guaranteed to succeed in this business.
To be a successful part-time notary signing agent, you must have excellent time management skills, have a detail-oriented mind, and willing to hustle. Getting proper notary training and support are also essential in growing a profitable notary business in the long haul.
I'm very delighted to have an exclusive interview with Stephanie Espinal. She will share with you what it takes to be a notary signing agent as a side gig, her valuable journey, and secret sauce to success.
Here are Some Interesting Facts about Stephanie Espinal
Stephanie has been working in the Department of Justice for over 15 years. As a side business, she is also a notary signing agent in Florida. This is where she works with borrowers on their mortgage loan documents.
Despite her busy schedule, she has obtained the Certified status in the National Notary Association and Loan Signing System training program. 
I met Stephanie through a professional connection on LinkedIn. Her amazing works really caught my attention. When I visited her website, I'm impressed by how organized it is. She clearly layouts the different services that she's offering and the fee structure of each. 
I rarely see this kind of transparency and clearness from others before, which is necessary for the notary signing business. If you are thinking of becoming a notary signing agent as a side gig, this is a valuable interview that you cannot miss. 
Let's Begin our Exclusive Interview with Stephanie Espinal!
Hi Stephanie, thank you for joining us here today. I'm sure many of our viewers would love to know more about you and your notary signing business.
Before we dive into your notary signing practice, can you please tell us more about yourself?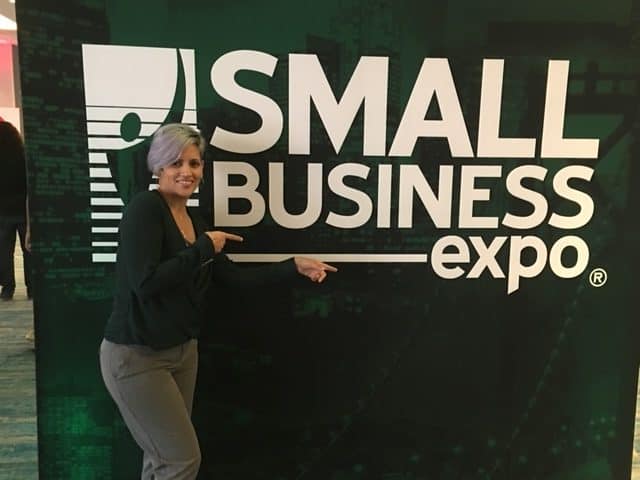 I was born in the Bronx, NY, and raised in Brooklyn. I have an AS in Office Administration and a BS in Criminal Justice. 
I work as a Legal Administrative Specialist with the Federal Government as my day job. I have been working in this career for the last 15 years.  
When I was in NYC, I requested a transfer on my day job to Florida, and luckily it was approved, and this is how I ended up in Florida.  
On August 20, 2010, I moved to Florida with my two kids to start a new life. Also, to get away from the cold weather.
I met my now-husband as soon as I moved to Florida. It was like he was waiting for my arrival. Almost ten years later, here I am not regretting the move at all.  
Now, moving on to your notary signing services. Can you please tell us about the business?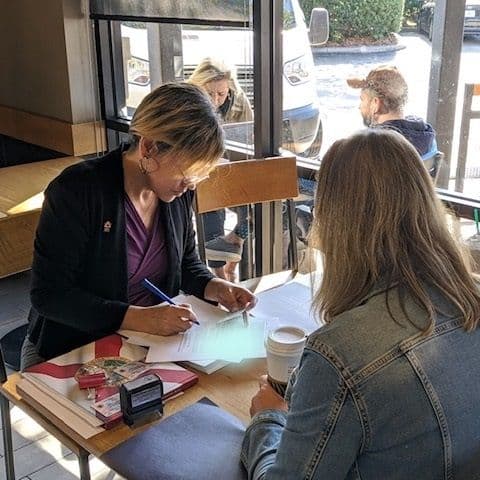 I am a sole proprietorship, and I launched my business "Espinal Notary Signing Services" in January 2019. I mainly provide services after regular business hours, weekends, and holidays.  
I utilize excellent communication skills to convey general instructions to the borrower (s) on how to complete and sign their loan documents. I analyze and review prior and after the assignment for accuracy and to be able to identify and resolve any issues that require immediate attention.  
I plan, manage, and coordinate every appointment to prevent any delays. Maintaining a thorough understanding and knowledge of loan documents is the key to providing excellent services to my customers.  
The areas that I currently serve are Osceola, Orange, Seminole, and Polk counties. I have experience with Refinances, Buyers, Sellers, Loan Applications, Loan Modifications, and Hybrid Closings.
I also speak, read, and write fluently Spanish, allowing me to service my Spanish speaking community.
Please take us back to the beginning of your notary signing journey. How and why did you start in the loan signing business career? Is that something you always wanted to do?
In 2017, I applied for my Notary Commission with plans of just performing GNW. The purpose of becoming a notary was with the idea of starting a side cash flow without the necessity of having to have another job at night time. 
I was desperate to have a cash flow to pay for a few debts and to be able to prepare myself for my future retirement. When I received my commission, on the welcome letter, I noticed a small paragraph at the bottom of that page where it stated ways of making money with your notary commission, and one of the options was to become a Loan Signing Agent (LSA). 
I immediately researched to find out what an LSA was and how I was able to become one. When I was researching on Google, the name of Mark Wills with the Loan Signing System kept coming up. 
One day I decided to watch one of his FREE videos with my husband. The information Mark provided was so detailed, and I was able to understand what an LSA was and how I could make money with this business. 
My husband immediately enrolled me in the course, and this is how I started my journey to become an LSA. Mark Wills is still my mentor to this day.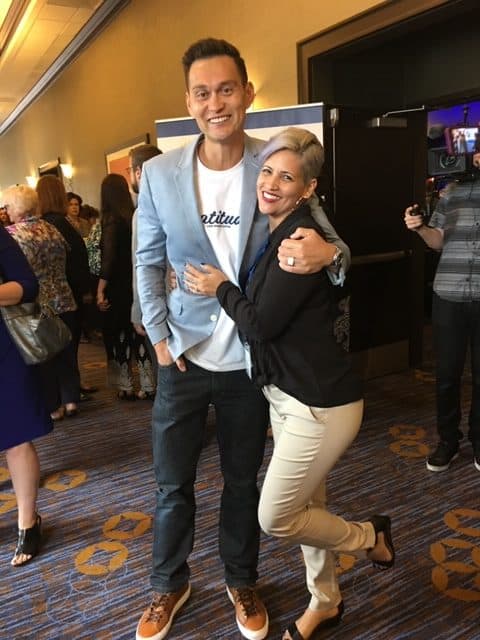 This is a photo of Stephanie and Mark Wills.
Having my own business is always something that I wanted to do. I just didn't know what kind of business was going to fit with my schedule of having a day time job. 
I also wanted to do something that I enjoy doing. I love being a Notary because I love working with documents, and it also allows me to help my community and meet wonderful people all over Central Florida.  
(Jacob: "Here is a link to Mark Will's training program.") (**)
I notice that you have been working in the Department of Justice as a Notary Public for many years. Did that role help preparing you to become a better loan signing agent? If so, how?
Yes, I have been working with DOJ for the last 15 years as a Legal Administrative Specialist/Notary Public. One of the biggest roles in this job is that I have to be extremely detailed with all the legal documents that come my way.  
I have to process them accordingly because if I don't, my mistake can cause a delay, or a benefit would be denied. So, yes, this role has definitely prepared me to become a better loan signing agent.
This extensive experience has trained me to be extremely careful with the information in documents. For example, making sure there are not misspelled names, and all information is correctly entered. 
It has also given me the experience to communicate with people from different backgrounds and levels of education. I have developed the ability to handle simultaneous tasks and meet deadlines effectively. 
Most importantly, I have learned the importance and the impact and error can make to an individual's life. That is why I handle every loan package in front of me as if it were my own.  
What is your typical workday?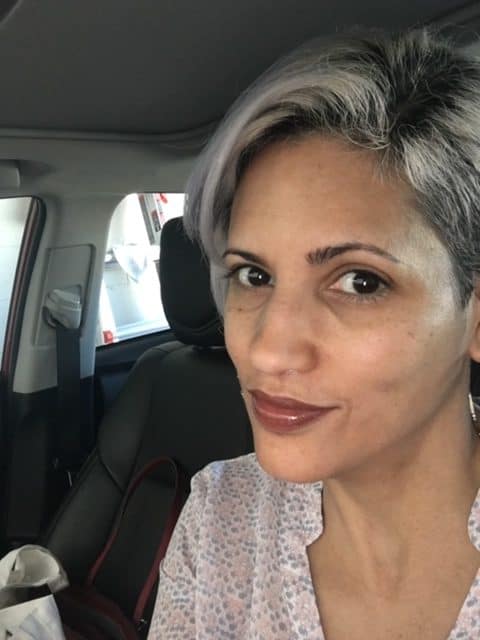 Well, I wake up at 4:30 am Monday through Friday. I feed my dogs, prepare my breakfast and lunch. I usually leave the house around 5:45 to 6:00 am. I arrive at my day job around 6:30 am.
My working hours at my day job are 7:00 am to 4:30 pm. I work on a compressed work schedule, meaning that I work 9 hours a day instead of 8 hours so that I could have a Friday off every other week.
As for my loan closing appointments, I schedule them to be after my day-time work hours, which is between 5:00 pm and 9:00 pm. There are times where I have done closings even at 10:00 pm.
Usually, I scheduled two closings per day Monday through Friday. Then I get home around 8 pm to 9 pm. I eat a snack, send emails, and scan documents to all signing services or title companies informing them that their closings have been completed.
Take a shower, review my documents one more time, then pack the documents to drop them off at my lunch break on the next day. Luckily, I have a FedEx and UPS stations around the corner from my day job.
On Saturdays, I can schedule as many as I want, I have been able to do at least 4-5 closings a day. Although I rarely get an offer to do a closing on Sundays, I have done a few on those days.
On my Fridays off, I am typically booked all day doing signings. I end up going to be bed late at night, around 11 pm to midnight. Then I wake up at 4:30 am the following morning to do it all over again.
Wow, you really have a busy schedule. So what are some challenges for you to run a notary signing business on the side? And what are the drives that keep in this business?
For sure, looking at my daily schedule, I end up really exhausted at times. I am still up when everyone else already slept while I woke up when everyone else is sleeping.
Therefore, I cannot cook meals like I used to because I can't come home right after my day job is over at 4:30 pm. I usually have a signing appointment to go to after work, so my chance of going home directly after work is very rare.
Don't get me wrong, sometimes my appointments are scheduled at 6:30 pm or 7:00 pm, so this gives me a small window to go home after my day job, prepare something quick, and hit the road again.
When I first started doing this business, I would be so exhausted and tired at night that I thought I was going to quit doing the notary signing business.
But my desire to be successful is bigger than anything else, and I never gave up, and what really keeps me going is my husband's support.
He doesn't mind that I cannot cook for him on an everyday basis. He is really supportive and understanding of my business. That truly gives me the strength and freedom to keep going.
The most challenging about running a business while having a day time job is that I am unable to accept too many closing appointments during the day.
It hurts me to this day when I received a notification, and I have to reject it because of my day job. But sometimes I make exceptions to the rule.
For someone who needs to be responsible for so many things, you really have accomplished a lot. I see that you have also completed the Certification Programs from the National Notary Association (NNA) and Loan Signing System (LSS). What do you think about each program?
Both courses have been valuable to me, and if I were given another choice to restart my journey, I would still take the NNA and LSS courses. 
Let's start with the NNA Certified Program
The NNA course covers everything relating to the notarial law. It concentrates a lot on the State Law of the notary act. It gives me a comprehensive education on ethical behavior, and notarial. 
The knowledge helps me to comply with the regulations. This is very important! As a notary, I must be knowledgeable about the notarial laws in my state and able to identify when something is being done against the law. This way, I can step away from improper transactions to protect my notary practice. 
They also educate me on notarial certificates, jurats, acknowledgments, how, and when I need witnesses. I also learn how to record each entry in my journal properly.  
The NNA also has a yearly conference where notaries from around the United States meet and learn new laws taking into effect. We have the opportunity to meet other notaries and learn from each other's experiences. 
(Jacob: "If you want to learn more about being an NNA Certified Notary Signing agent, here is a post for you.")
What about the Loan Signing System (LSS) Program?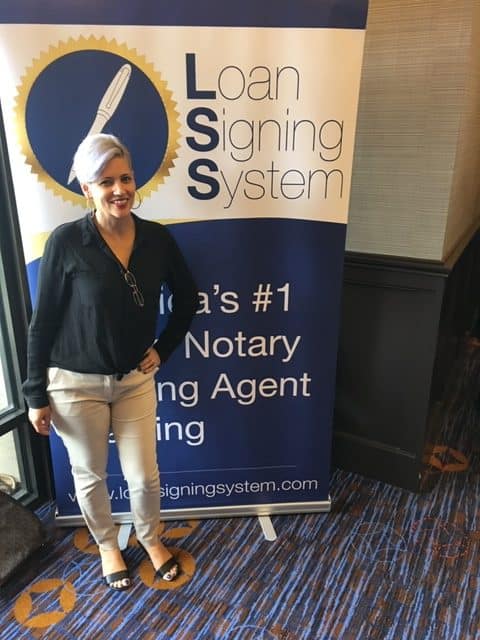 The Loan Signing System (LSS) is a course that concentrates on loan documents. Mark Wills will train you on how to conduct a loan closing to perfection. I learned how to explain each document included in a refinance, seller, buyer, reverse mortgage, etc.  
But keep in mind that a notary should NOT be providing legal advice, and cannot explain the terms of the loan documents to the borrower.  
Mark will also teach you how to market your business to title companies, escrow officers, and others to get more business. He will be your mentor for life. In his live monthly mentorship, you will learn what is going on with the mortgage industry, and most importantly, you will be part of his endless tips to market and market your business. 
The LSS also has a yearly conference that is only held in San Diego, CA.  
At this conference, there will be real estate agents, escrow officers, lenders, and title officers sharing what they look for in a notary.  
I learned what would make them not call us again for business, what would make them call us again, and again for business. They tell us how they want us to market our business to them. We also learn the way they want us to represent them at the signing table.  
The inspiration I receive from my LSS family is out of this world. The success I get to see from your peers pushes me to be better and better. 
I couldn't have made it without the NNA and LSS course together. The motivation I received from both is endless. Both courses are a strong combination. I think they are necessary to become an outstanding LSA and definitely worth my investments. 
(Jacob: "Here's the link to the LSS training program. In there, Mark Wills will go over how to to make $75 to $200 per signing appointment. He will also teach you practical tactics in becoming a successful notary signing agent") (**)
How do you find signing appointments?
Most of the time, I receive signing appointments from signing services agencies. However, I also complete orders directly from title companies.  
I am currently signed up with around 50 signing services and 3 title companies. I am still signing up with more as I find them.  
You can never stop signing up with signing services or stop marketing yourself with title companies. If you want to be a successful notary signing agent, you have to maintain yourself at the top. Always stay active, and don't ever get too comfortable.
How do you build a trusted relationship with your clients?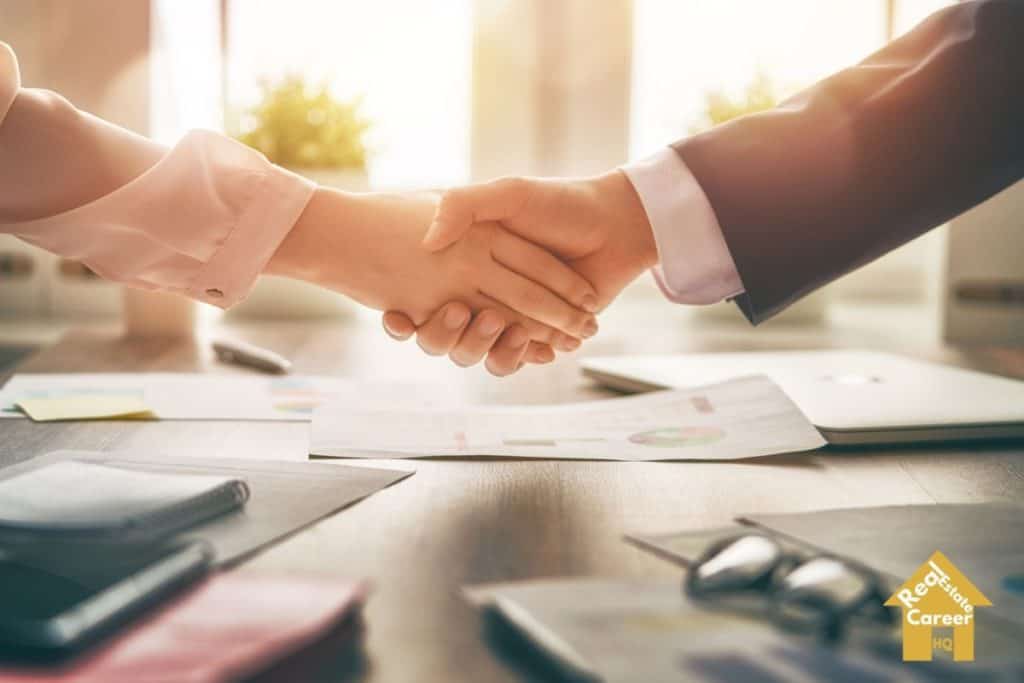 This is not a photo of Stephanie, it's just a stock photo.
The only way I build a strong relationship with my clients is by doing a successful closing. I understand that every title company/signing service works differently, so I try to give them what they want and not what I want.
They would appreciate that you are adapting their way of doing business and always focus on delivering a successful closing.
I always text them when I arrived, when the closing has been completed and when the package has been dropped at the FedEx or UPS location.
I track the packages, and when I see that it has been delivered, I will text or email them to see if everything looks okay. If there is an error or something that they are not satisfied, I will be happy to fix it at no additional charge.
Whenever I go to a borrower's home or title office, I always keep in mind whom I am representing at the table. I am there on behalf of the title company, so I dressed professionally, and I really set the mood so that everyone feels comfortable.
On the other hand, I review documents before I go to the appointment, so if I have any question, I would call whoever gave me the job and clarify any doubt on how to handle.
This shows them that you are alert about their business, that you care about doing the job right the first time. This careful attitude does not only earn their trust but also their respect.
When it comes to fees, I usually accept them if they are reasonable. I have never requested to increase the fee because of travel mileage, double trips, or anything of that nature.
It shows them that I am not doing this just for a one-time transaction. Rather, I am trying to build a long-term business relationship.
But there are times when they did not set a fee schedule, so I offered them a reasonable price.
Everyone seems to be talking a lot about remote notarization nowadays. Do you think it's important to part-time notaries?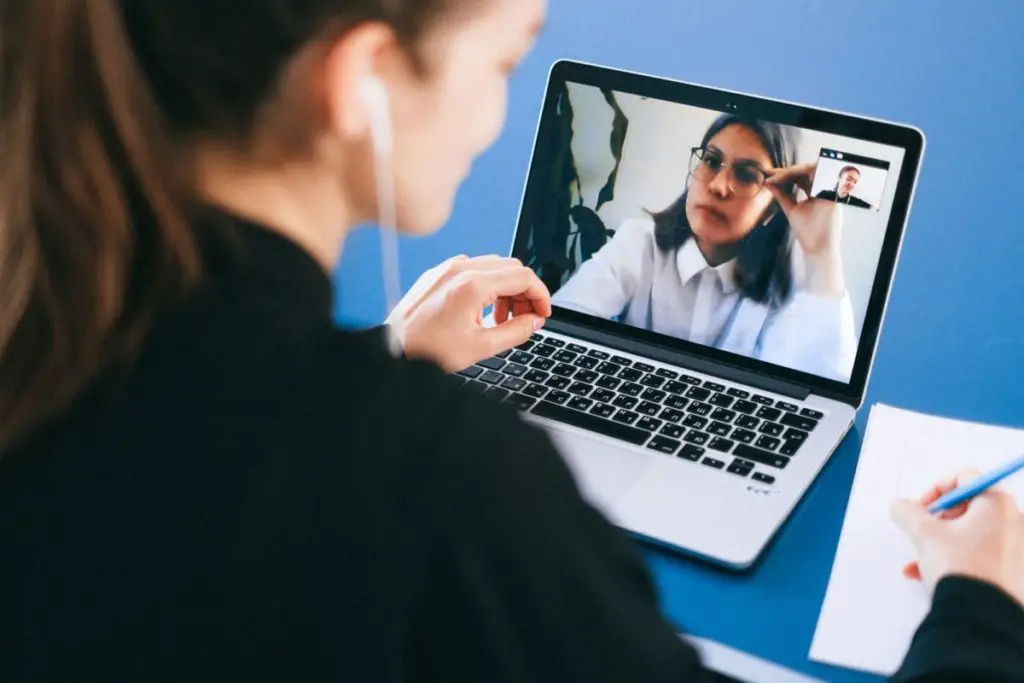 This is not a photo of Stephanie, it's just a stock photo.
Personally, I don't think it is important at this time. This is because the remote notarization is a little complicated for now. In order for me to consider adding RON in my business, I need to see that, title companies, lenders, and signing services are all on the same page. 
Meaning that everyone involves in the transaction need to be using the same electronic platform, it could be Notarize, DocVerify, Notary Cam, Pavaso in between others. 
At the present time, this is not the case. In order to use a platform, I will need to pay a membership fee. But if I am not going to get consistent business using that platform, then it is not the right time to sign up for any of them.  
For example, if a title company is signed up with Notarize, the lender uses DocVerify, and I am with Notary Cam, then we would not be able to complete the RON transaction due to different platforms.  
It will take time before RON takes over. As of now, the hard copy closings are still in effect, and business has not slowed down. 
Don't get me wrong, I am RON certified, and I have my RON certificate and eSeal as well. I am prepared to sign up with a platform when the timing is right.
Do you mind sharing with us approximately how much is your average monthly revenue as a notary signing agent? How long did it take to get to where you are today? Is your business on a growing stage?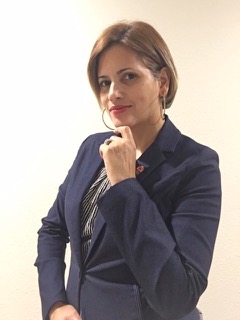 I am making between $90 to $125 per closing. I can do 1 or 2 closings per day Monday through Friday. On Saturdays, I am closing at least 4 to 5 signings. On average, I am making between $2,000 to $3,000 a month on a consistent basis.  
This is just doing 1 to 2 signings a day. Imagine where I would be if I were doing this full time. Just do the math!  
It took me at least seven months to a year to get to where I am. My business is on a growing stage right now due to the fact that I am making more direct connections. It will lead me to double up my income per month.  
In going forward, do you plan to keep the day-time job while working running the notary signing business? Or, eventually, you'll be going all-in to the signing business?
This is a question that I get all the time. I will be honest with you. Sometimes, I do think about quitting my day job to go all in the signing business.  
However, at this time, I will keep my day job. I work for the federal government, and I have invested 15 years with them, I have tremendous retirement benefits that I want to keep, and my income is above average.  
My plan is when I retire from my day job, and then I will focus on my signing business full time. I will open up a signing business, and I will have a luxurious retirement, which is one of the main reasons I started the signing business. 
Besides my day job salary, I want to have extra cash flow so that I can prepare myself financially for retirement. Although my situation might change, for now, I will keep my day job and continue my signing services on the side.  
In addition to growing your notary business, I'm very impressed with your contribution to the notary signing community. What are some projects that you are currently working on?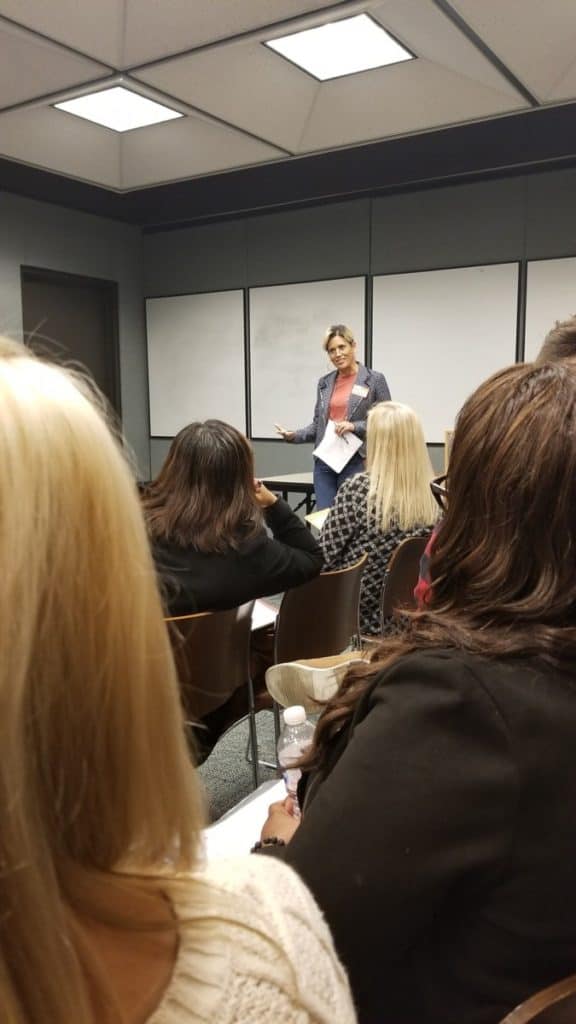 I am also an NNA Ambassador. My job as an ambassador is to bring together dedicated and professional notaries who want to create new relationships to do more for our nationwide community. 
I built friendships with new notaries who are starting in this business and provide coaching so they can succeed.  
One project that I am working on is to launch my own Podcast to provide education concentrating mostly on notarial practice. 
I'll share my first-hand experience as a loan signing agent. This guidance could be valuable for those who are new to the Florida notary signing industry.
I have also spoken in our LSS Florida Notary meetups and share my experiences as an LSA.  
What advice would you give to someone who wants to first explore the loan signing career on a part-time basis?
My advice is that don't be afraid to start the loan signing career on a part-time basis. I would also tell them that they need to be passionate about the profession and not just because of the money. They must dedicate their time to learning the business and notarial laws from your state.  
You will be working with people's financial lives and any mistake you make with cause them a lot of money.  
In addition, do not think that you will make money right away, you have to prove yourself to title companies and lenders that you are trustworthy and knowledgeable about what you are doing. Then they will keep calling you for more business.  
Remember whom you are representing where ever you go. You must be willing to work hard and hustle. Being an entrepreneur means you have to work harder than a regular employee that goes to the office from 9-5.  
Entrepreneurs wake up when everyone else is sleeping, and they stay up while everyone else is sleeping. If you are willing to work hard and to be patient, then notary signing is the business for you. 
If you were to go back in time, is there anything you would do differently in this profession?
Oh wow!! The only thing I kept telling myself is that I wish I knew about this profession before I went to college, I would have made this my career for sure!
Many self-employed business owners are very dedicated to building their practice. What are some things you like to do in your spare time to balance out the work stress?
Most of us just focus on work, work, and more work, not balancing your career and personal life without knowing that this can tremendously affect your health.  
What I do is I keep a monthly calendar in my office, and I write down my personal responsibilities first. Please keep in mind that you come before anything else.  
So, I write down all my doctor's appointments, spend time with my family, and beauty salon days are blocked as well.  
I usually ask my husband if we are doing anything special like going out to dinner, movies, celebrating anything, etc., and I will mark them on the calendar. 
I will reserve those days, and I won't take any signing appointments. This way, I can dedicate my time to my personal responsibilities.  
I also block certain days just to stay home, do nothing, and relax. Your body needs relaxation. I take time off from my day job and relax at home.  
I am now planning on joining the gym to start exercising. I think that working out regularly in one of the best ways to relax your body and mind.  
Most importantly, whenever I recognize that I am feeling stress, I would act on it immediately. Also, my husband and I decided to have a travel trip every year. We will take at least two weeks' vacation just to travel somewhere we have never been to before. It is time to explore the world. The signing business will allow me to make this come true.  
When I first started my business, I had no time to relax or block any days on my calendar. I was working hard to be recognized by signing services and title companies. But now, I am in a position where I have the luxury to choose when I want to work, and when it's time to relax.  
Thank you so much for the incredible sharing, Stephanie. I have one last question. What are the best ways to reach you if our readers want to know more about your notary services?
Absolutely, you can reach me through email at stephanie.espinal1@yahoo.com. 
You can also reach me on my social media, where I am constantly active:
Final words about being a part-time notary signing agent
That's a lot of incredible sharing! 
Before I asked Stephanie for this interview, I did not know what a busy schedule she has. Despite that, she could still manage to complete it within a short period. 
This kind of determination and time management skills are the core elements of her success in the notary signing business. 
If you are detail-oriented, willing to learn and work hard, you are one huge step toward becoming a notary signing agent. Of course, no one needs to do this alone. Getting proper notary training and support are also essential in growing a profitable notary business. 
Once again, I thank Stephanie for taking the time to give this interview and share such incredible tips and experiences with us. I wish her all the best and continued success in the notary signing business. 
I hope you like this post. If so, please share it with your friends and colleagues.
So what do you think of being a notary signing agent as a side gig? Please let me know in the comment section below.
If you want to succeed in the loan signing industry, you must check out this loan system training program. If you review the testimonials of his students, you'll be amazed at how the notary career changes their life after they learned from Mark Wills. (**)
Disclaimer: The information in this post is for general information only, and not intend to provide any advice. They are subjected to change without any notice, and not guaranteed to be error-free. Make sure you comply with the state laws and regulatory rules.
(**) Affiliate Disclosure: Please note that some of the links above are affiliate links, and at no additional cost to you. Our company, JCHQ Publishing will earn a commission if you decide to make a purchase after clicking on the link. Please understand that we include them based on our experience or the research on these companies or products, and we recommend them because they are helpful and useful, not because of the small commissions we make if you decide to buy something through the links. Please do not spend any money on these products unless you feel you need them or that they will help you achieve your goals.