(**) Disclosure: This post may contain affiliate links, meaning our website, JCHQ Publishing will get a commission if you decide to make a purchase through the links, but at no additional cost to you.
Although a tradition saying is you shouldn't judge a book by its cover, your outlook undoubtedly does represent your professional image in a certain way. The first impression you give to people could be a determining factor whether they will become your clients or not.
So can real estate agents have tattoos? Yes, real estate agents can have tattoos. I cannot locate any laws or regulations which prohibit you from getting one.
However, just because you can do something doesn't always mean it's wise to do it. On the other hand, having a tattoo seems to be very common nowadays. Celebrities such as Selena Gomez, Hayden Panettiere, Angelina Jolie, Scarlett Johansson, and even David Beckham has this body art.
I also have personally met many tattooed professionals, such as lawyers, doctors, chiropractors, and investment bankers. But the key question is how acceptable it is in the real estate industry?
In this article, I'll go over: 
The implications for real estate agents in having tattoos, 
What does the general public think about it? 
Some important tips that you must not miss. 
Do People Work with a Realtor Who Has Visible Tattoos? 
Everyone has their own preference when it comes to tattoos. Rather than subjectively saying yes or no, I found an interesting poll on weddingbee.com, which may provide you with some helpful insights. It was conducted a few years ago, where 336 people had voted on it. Simply speaking, it asked whether their members would hire a realtor with tattoos. Here were the results. 
As you could see, the majority of respondents did not mind their real estate agents to have some artworks on their body. Of course, this is given if the realtor is dressed and act professionally. On the other hand, 13% would not hire them. Some usually did not mind people having tattoos, but just not in this type of professional setting.
Know Your Clients' Preference on Body Arts
Although tattoos are becoming more and more common nowadays, the most important is you need to understand the specific demographic that you are servicing. 
For example, I talked to many people who are between the age of 20 to 45. They mostly do not mind their realtors having a few tattoos. That is because many also have some sort of body arts themselves.  
Moreover, some tattooed professionals would use this as a conversation starter. After all, there is no lack of real estate salesperson in a lot of neighborhoods. Finding a unique interest could make you stand out from the crowd. 
On the contrary, some clients could hold a more conservative view. Whenever they see tattoos, they immediately relate to heavy-metal rock stars, gangsters, or other forms of rebellious. 
But don't get into the defensive mode immediately. After all, everyone's brought up, cultural value or religious background can be different. If this is the group of clients that you want to service, you should open up a friendly and honest dialogue. Get to know their view on working with a sales agent with body art, then reassure them your professionalism.
Do you know tattoos could be used for branding a real estate business?
Rather than hiding the beautiful body art, some real estate professionals brilliantly incorporate them into branding their image. For example, 
I'm very fortunate in able to get a hold of Brian O'Neill, where he shared his valuable insights on being a real estate professional with tattoos. Let's check out the first-hand response I got from him!
Words of Wisdom from "The Tattooed Agent"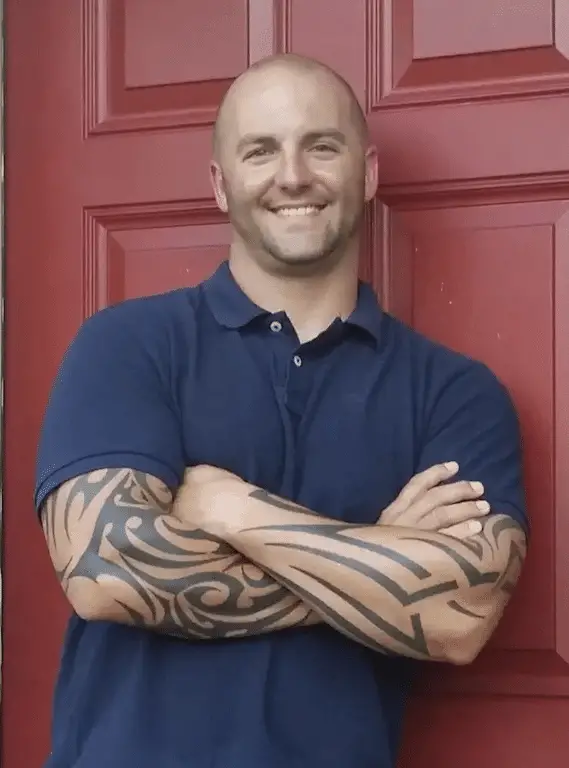 Brian O'Neill, "The Tattooed Agent" at eXp Realty
Can you please tell me about your profession as a real estate agent? 
" I initially branded myself as "Brian O'Neill – First Response Realtor brokered by Wilkinson ERA Greenville" when I first started. I've been a full-time paid firefighter for 15 years so I was playing off the "first responder" role. However, the National Association of Realtors doesn't like when you use a vague name before their trademark. That being said, I received a cease and desist letter from NAR's attorneys. I could use "Brian O'Neill Realtor®" because I am in fact a Realtor®.
However, "First Response" is not so that was put to a stop. Then I went the route of "Brian O'Neill – First Response Realty SC – brokered by Wilkinson ERA Greenville." That was all good and well but I still didn't like it. To me it just wasn't catchy and didn't quite fall into the lines of branding. 
So I went back to the drawing board. My wife and I were having a discussion one night and I told her I didn't like the "First Response Realty SC." My wife is awesome at thinking of marketing strategies and ideas. However, it was something so simple that she said to me that night. She said, "You weren't going to hide your tattoos when you got into the industry correct?" Then it clicked, "Brian O'Neill – The Tattooed Agent."
I immediately did a google search for that domain along with searching for real estate agents that had that specific tagline/branding. To my amazement, no one owned that domain. I couldn't find it anywhere! So I immediately bought the domain and Brian O'Neill – "The Tattooed Agent" brokered by eXp Realty was born."
How long have you been a real estate agent?
"Almost 6 years."
Which area/what type of clients do you work the best with?
"I'm a 50/50 type of agent in that 50% of my business is buyers and 50% is from the listing side. I've transitioned my business from when I first started back in 2014 where the overwhelming majority of my business came from the buying side. My goal over the next year is to be about 90% listing and 10% buying.
The areas that I cover in the Upstate of South Carolina are Greenville, Spartanburg and certain areas of Anderson County. My ideal client is a pre-approved client, lol! In all seriousness, I love working with first responders, veterans, first-time homebuyers and sellers. Explaining the process of purchasing or selling a home to my clients is something that I thoroughly enjoy."
Did you get the tattoo before or after you become an agent?
"I had the tattoos before I got into real estate. I had both sleeves done when I got back from doing contract work overseas."
Are there any clients who show reluctant in working with you due to your tattoo?
"No one has told me directly that they wouldn't work with me because of my tattoos. You have to feel out your clients. I dress professional no matter what. Once a relationship is established with a client, you'll sense whether or not they approve or disapprove of the tattoos.
However, tattoos are the norm in society today. If the tattoos that an individual has are vulgar or Risqué, then it might be in your best interest to cover them up. As long as you conduct yourself professionally, I personally don't see any issues."
Did your tattoo bring any positive impact to your business?
"It's a great starter piece. I've worked with a lot of first responders and military clientele. We all know this clientele love tattoos. Don't get me wrong, there's people that were not in these lines of work that love tattoos also.
There are several agents in the upstate that have tattoos. I've had several agents from my brokerage (eXp Realty) reach out and say they love the brand name. We as agents have to be ourselves in this industry. People can see through the BS. Be yourself, be professional, look out for your clients best interest and you'll develop a steady following."
What advice would you give to real estate professionals who want to get a tattoo?
"Go for it. Just be careful what you get tattooed and where. Unfortunately we live in a society nowadays that's easily offended  If the tattoo will be visible for clients to see then use caution.
I was not going to hide my tattoos when I got into the real estate industry. If a customer chooses to work with someone else because of my tattoos, I can respect that. However, I believe it's less than 1%. I don't have any scientific proof to back that number, that's just my opinion."
Essential Tattoos Tips for Real Estate Agents 
1) Avoid over-distracting artwork
Let's put aside whether a client likes your body arts or not. Practically speaking, some design could be too eye-catching. As a result, it makes others challenging to focus on what you need to say. This is especially true when an excessive number of tattoos are on your face. 
Here's the artwork on a lady with double vision facial component. Admittedly, it looks very cool, but I do feel dizzy after watching for awhile.
Since this is just makeup, it can be easily removed. But if you are getting a permanent tattoo, then you should think twice of the design before proceeding.
2) Avoid offensive language or hate symbol
Yes, you do have the right to freely express yourself. But according to Newton's third law of science, "For every action, there is an equal and opposite reaction." In layman's terms, there is a consequence to everything you do. 
Warning: This tattoo may contain offensive language, viewer discretion is advised
You would not want this message to appear in your client's mind whenever they see you. Therefore, avoid tattoo that contains swear words or socially offensive language/images. 
3) Spell check your tattoo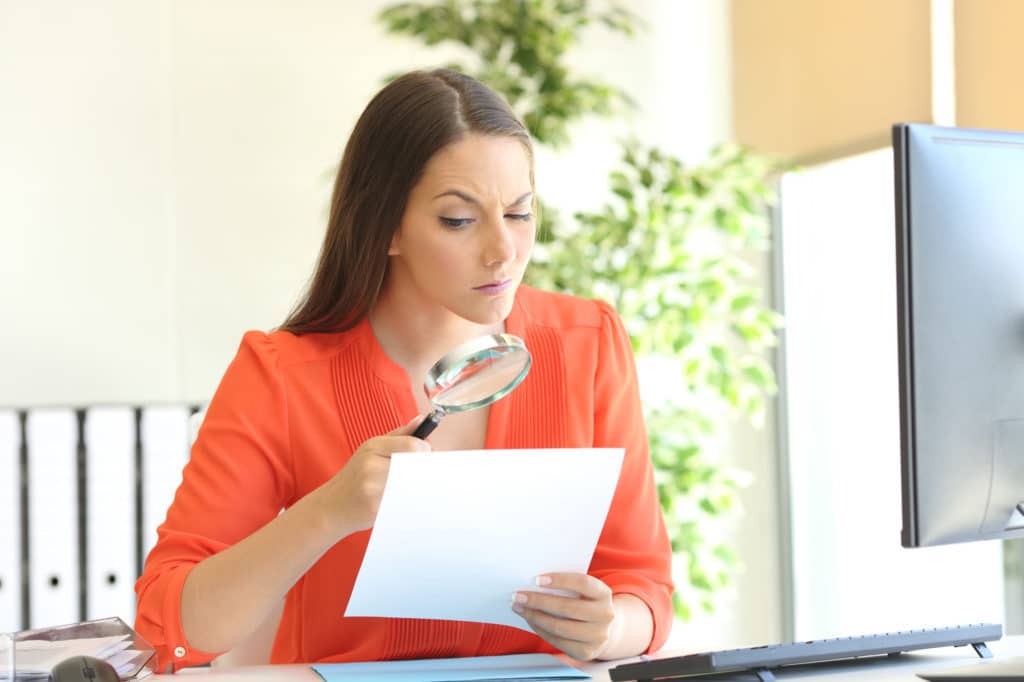 Do you know the lovely actress, Hayden Panettiere who played on the series Heroes and Nashville? A few years ago, she also had a misspelled tattoo incident. She had the phrase "Live Without Regrets" printed on her rib cage in Italian. Unfortunately, there was a typo, so she had to painfully remove it.
Keep in mind that a real estate is one of the biggest transaction for most families. If your clients see that you can't even have the correct spelling on your tattoo, how can they trust you with their purchasing & sales agreement?
4) Know the meaning of foreign worded tattoos
I often come across people with tattoos printed in a foreign language. For example, many people like to tattoo with Chinese calligraphy as it is very pleasant to look at.
The problem is without fully understanding the meaning of the words, sometimes, the tattoo would lead to unnecessary embarrassment.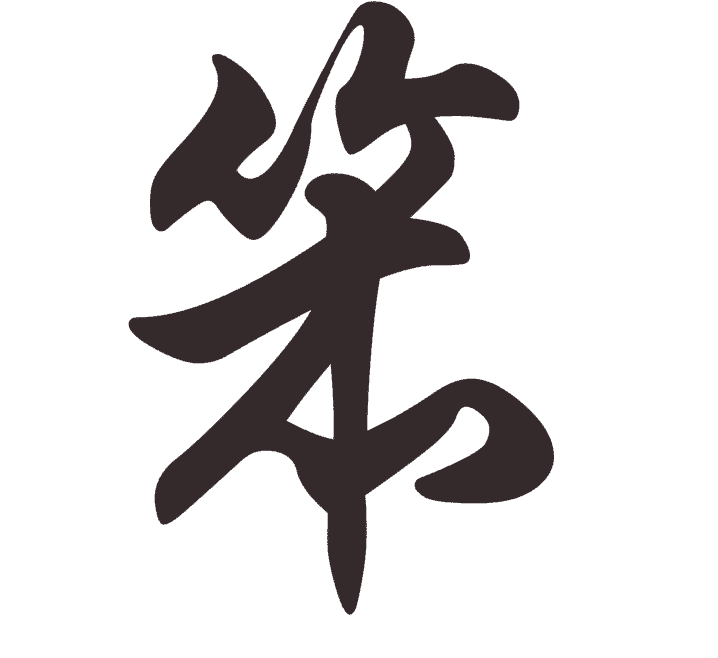 You might think the word looks "cool", but it actually means "fool"
Source: The Chinese Calligraphy is generated from Chinese.gratis
Therefore, find out what is the exact meaning of the tattoo you'll be getting. Don't just rely on Google translate. Ask a few friends that speak the specific foreign language.
5) Cover up if needed
If your tattoo really makes your clients uncomfortable, then having it covered up could be an option. Don't get me wrong. I'm not saying there is anything wrong with having tattoos. But the goal is to find a way where both you and the clients can feel comfortable working together. 
Depending on which part of the body is tattooed, some people may wear long sleeves, scarf, long pants, and glasses to cover it up. Sometimes, it could be too warm to wear excessive clothing. Then makeup concealer could be a good alternative. 
The Bottom Line
Real estate agents can certainly have tattoos. The general public has become more open mind in accepting this body art. But you still need to be careful about the type of symbol and message will not be offensive to others. Keep in mind that you are not just in a real estate business. Rather you are in a people-business. Properties will not make any decision, but your clients will.
However, I'm not suggesting you to completely transform yourself just to satisfy your clients. You cannot please everyone, and this forced changes will not last long anyway.
Find common ground where you and the clients could work comfortably together. You may not the real estate agents for everybody, but I'm sure there are always clients who value your real estate expertise, professionalism, and work ethic.
Related Questions
1) Can Realtors wear jeans?
More people are used to business casual wears, so realtors wearing jeans is fine. Just don't look as if you just got out of bed.
I have seen realtors matching their jeans with a shirt, polo, and blazer jackets. If you watch the Property Brothers on HGTV, sometimes, Jonathan and Drew Scott also wear jeans. They look casual and friendly, while not losing out the "professional" image.
But of course, there's always the exception. This is a hilarious scene from "Curb Your Enthusiasm" where a lawyer loses a client due to dressing casually.
2) Can real estate agents have piercings?
Real estate agents having a couple of ear piercings are usually acceptable by clients. But when the piercing is on the nose, eyebrow, tongue, or lips, then some clients might not feel comfortable about it.
I checked with several discussion forums about this topic. Most respondents suggest to remove them while meeting clients. Therefore, you'll have to strike a balance between individualism and professionalism.
3) Can real estate agents have a beard?
Yes, it's okay for a real estate salesperson to have a beard. Just trim them properly and have a clean look.
 Disclaimer: The information in this post is for general information only, and not intend to provide any advice. They are subjected to change anytime without notice, and not guaranteed to be error-free. For full and exact details, please contact the Regulatory Board in your state, the education or service provider.
Reference: