(**) Disclosure: This post may contain affiliate links, meaning our company, JCHQ Publishing will get a commission if you decide to make a purchase through the links, but at no additional cost to you.
Mistakes on a document that needs to be notarized can have serious consequences for signers. These mistakes can cause delays in filing these documents to the point of having mortgage documents being rejected. 
Being a loan signing agent is very financially lucrative, and some notaries just forget what their purpose is in this transaction. Let's share the most common mistakes notaries make during their transactions:
Being a loan signing agent can be very financially lucrative, but notaries should not take their role lightly in each transaction.
Mistakes on a notarized document could have severe consequences for signers. These mistakes can cause delays or even having the mortgage documents rejected. As a loan signing agent, there could be fines or penalties; in some extreme cases, your notary commission can be revoked.
Throughout the years of working in the notary loan signing field, I've seen a number of common mistakes that many notaries make. Some are sharings from my industry colleagues, and some are learned through my continuing education in notary training.
Anyway, I'd love to share with you what I know. And here are the most common mistakes notaries make during their transactions.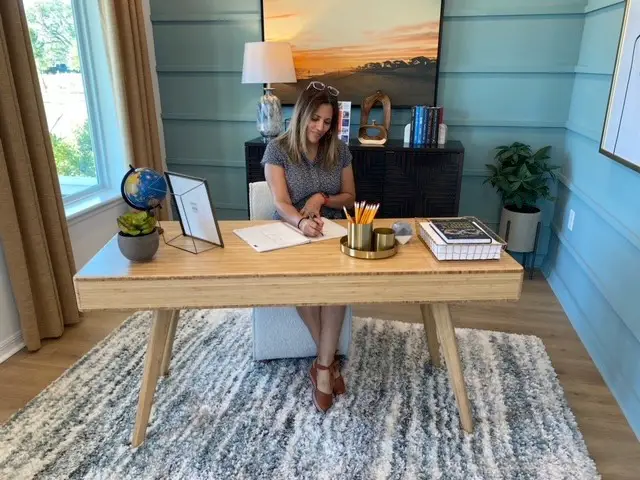 1) Not knowing how to fill out a Notarial Certificate properly
There are 9 elements required in a notarial certificate in order to be complete. 
a) The Venue: We must write the State and County where the notarization is taking place. A lot of notaries are confused in this section. I have seen notaries on social media are "teaching" and giving the wrong information to new notaries. This section is for indicating where the notarization takes place specifically and not where the notary is commissioned at.  
b) Type of Notarial Act: The notarial certificate must specify what kind of notarization we are performing. The certificate should indicate whether it is a "sworn" – (oath) or "acknowledgement"
c) In Person or Remote: Starting January 1, 2020, Florida Notaries must use new certificate wording for acknowledgments and jurats that indicates if the signer appeared in person or by audiovisual communication for the notarization. 
d) Date of Notarization: Do not ever forget to write in the date you notarized the document. 
e) The name of the Principal: the name of the person whose signature is being notarized
f) The Type of Identification: the notary must confirm how the signer's identity was confirmed. 
g) The notary's signature: Please sign your name exactly as it appears on your commission
h) The notary's printed name: Your name must be printed below your signature
i) The notary's official seal: The seal must contain the words "Notary Public State of Fl" and the notary's name, commission expiration date, and commission number in black ink. 
A notary must be knowledgeable in recognizing these elements from your commission state. However, you should also be knowledgeable of other states' notarial certificates. 
As a notary public, you will be notarizing loan documents coming from different states with different requirements. You should do your due diligence in knowing those differences and how to execute them properly. 
You can learn more from the state's notary regulating agency website, or you can take the NNA's Notary Essentials course every year so that you can be up to date with any changes in the law. 
2) Notarizing an Incomplete Document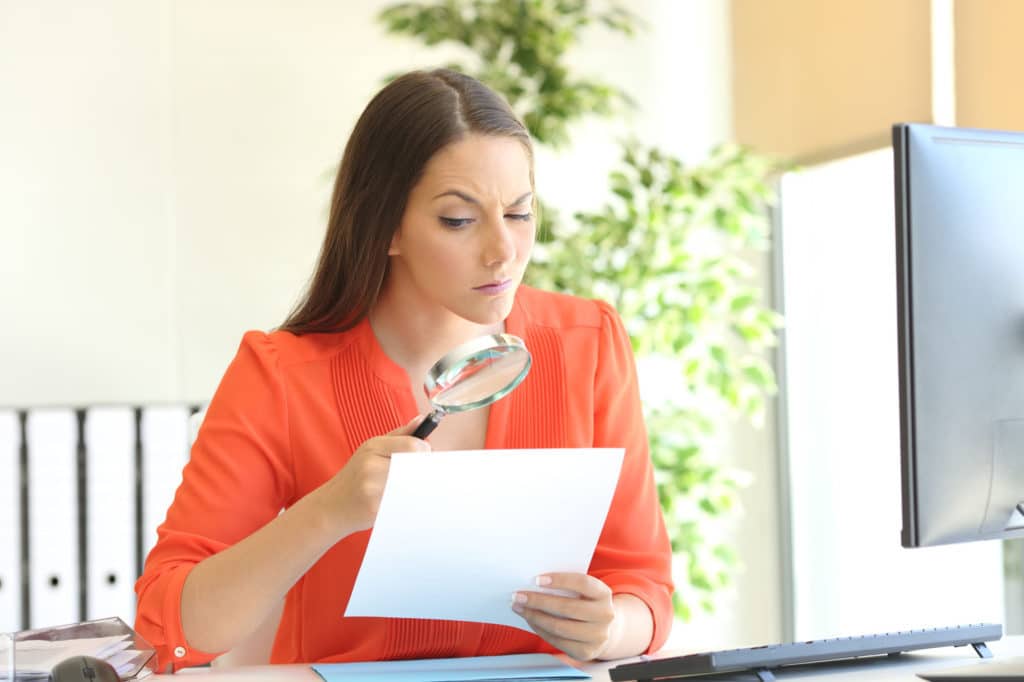 When performing home loan closings, we might see a document that is incomplete or with missing information.  
In the State of Florida, it is illegal to notarize an incomplete document. Having a signer sign an incomplete document and then notarize it may facilitate fraud and often results in lawsuits, both criminal and civil.  
The signers must complete the document before notarizing it. If you are at the signing table, call whoever gave you the closing and get the needed information if you have to, or the signer can just write "N/A" (Not Applicable) in the blank space. The signer can also line through it and initial. Then you can notarize the document. 
3) Backdate Loan Documents
There is never a good reason to comply with a request from a lender, broker, title agent, escrow office, attorney, and borrower to backdate a document you are notarizing.
Entering into a Notarial Certificate on any date other than the actual date of notarization has adverse consequences that must not be taken lightly. 
By completing a Notarial Certificate with a date that the Notary knew was false, the Notary could lose his/her commission, be sued in a civil lawsuit, and be prosecuted for a criminal act.
We are public officials, and we swore to certify the facts of any notarization truthfully as they actually happened. Only write down and certify the date on which the signer actually appeared in your presence. 
4) Not being able to identify the signer awareness, willingness, and disability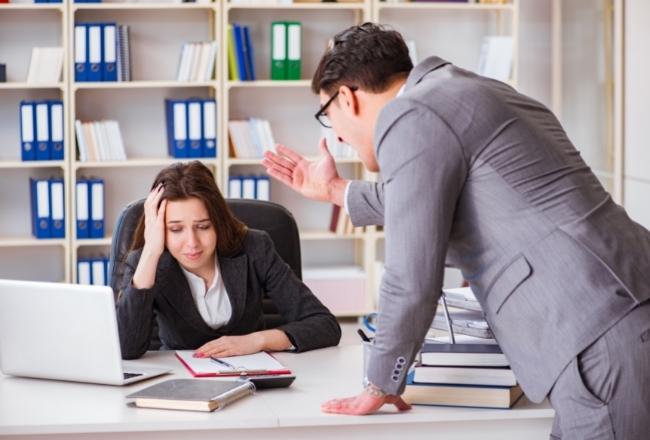 As a notary public, you must pay attention and identify if a signer is being pressured or influenced in signing documents. Also, if a signer has any noticeable disability that will prevent them from understanding what they are signing, you must stop the closing and report it immediately. 
If you find yourself in this situation, you must immediately call the person who hired you and report the situation, and refuse to continue with the closing. 
The worst thing that can happen to a notary is to be called to court to be questioned in a fraud case on a loan package that was notarized by you. If something seems suspicious about anything at all at the signing table, do not hesitate to stop the process and make a phone call to the hiring company. 
5) Explaining the Loan Terms to the Signers
A lot of notaries have been doing this line of work for a lot of years, and we might know exactly how to explain the loan terms on any loan package. However, Notaries CANNOT answer specific questions about loan terms.
The law in every state prohibits non-attorney Notaries from offering advice in connection with legal documents. All of the papers connected with your loan are legal documents. 
The notary is often specifically directed by the lender, signing service, or title company to avoid explaining the loan terms. The notary is an expert on performing notarizations, not on making real estate loans. If there is a question about the terms of the loan, the borrower should call the lender or attorney.  
Our duty at the signing table is to identify and provide a general description but may not explain, interpret or provide legal advice about the fee, charges, or loan terms. Limit yourself to saying what is on the document and not why it is on the document. 
If a borrower has a question on any of the numbers of the loan, you must stop the closing and ask the borrower to call their lender to discuss the loan terms. 
6) Not knowing all the types of witnesses used in documents and their purpose in a transaction
As a notary, it's important to understand the different types of witnessing. The NNA has an incredible post on it, and below are snippets of what they describe witnessing. But of course, you should always refer to your States Law Statue.
Credible Identifying Witness: A credible identifying witness is a person who vouches for the identity of a signer. Essentially, a credible identifying witness serves as a human ID card. 

Subscribing Witness: If a document signer is unable to personally appear before a Notary to acknowledge their signature on a document, some states allow a "subscribing witness" to watch the signer sign the document or take the signer's acknowledgment and appear in the principal signer's place for the notarization. This is known as "proof of execution by subscribing witness." 

Signature Witnessing: A signature witnessing is a type of notarial act authorized in many states, including Colorado and Pennsylvania. To perform a signature witnessing, the Notary must have the signer personally appear and provide satisfactory proof of identity. The signer must then sign the document in the Notary's presence, and the Notary then completes the appropriate notarial wording. 

Document Witness Requests: Sometimes, when notarizing a document, a Notary or other individual will also be asked to serve as a document witness. Acting as a document witness is not an official notarial act. The Notary is being asked as a private individual to witness someone signing the document, in addition to officially notarizing one or more signatures on the document. 

Signature By Mark Witnesses: A signature by mark is when a signer who is unable to write their name signs a document using a mark such as "X" instead and has the mark notarized. Several states require one or more witnesses to be present when the signer makes the mark, and it's a common practice to have one of the witnesses print the signer's name next to the mark. 

Quote from National Notary Association – Different types of witnesses (and witnessing) Notaries may encounter
These are just a few mistakes that I see working with notaries. Notaries sometimes don't pay attention to these things that might seem harmless, but if you make these mistakes, they eventually can come back and hunt you and possibly end your notary's career. 
You can even face penalties, and worst-case scenario, your commission can be revoked, and you will never be able to become a notary public anywhere in the United States. 
These little mistakes can result in serious harm to signers, financial institutions, and others. The best practice for a notary is to simply follow the basic requirements of your state, maintain ethical standards, always be impartial and never take shortcuts. 
If you follow your state laws, you will stay away from legal trouble, and you will maintain your commission. 
In order to prevent these mistakes in your career, you should consider becoming a member of the National Notary Association and become familiar with your state's notarial law, take their course and use your membership to call them with any questions regarding the notarial law of your state.  
Here are some resources that can help you to become a competent notary:
Here's a Snippet of What Stephanie Espinal Think about Being a Notary Signing Agent!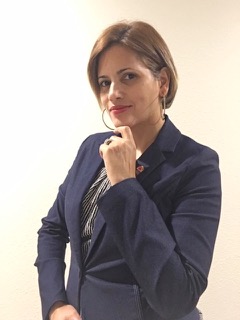 "My advice is that don't be afraid to start the loan signing career on a part-time basis. I would also tell them that they need to be passionate about the profession and not just because of the money. They must dedicate their time to learning the business and notarial laws from your state.  
You will be working with people's financial lives and any mistake you make with cause them a lot of money."  
– Stephanie Espinal, Notary Loan Signing Agent
Here's an exclusive interview with Stephanie. In there, she shared what it takes to be a notary signing agent as a side gig, her valuable journey, and secret sauce to success.
Sources:
National Notary Association
(**) Affiliate Disclosure: Please note that some of the links above are affiliate links, and at no additional cost to you. Our company, JCHQ Publishing will earn a commission if you decide to make a purchase after clicking on the link. Please understand that we include them based on our experience or the research on these companies or products, and we recommend them because they are helpful and useful, not because of the small commissions we make if you decide to buy something through the links. Please do not spend any money on these products unless you feel you need them or that they will help you achieve your goals.
Disclaimer: The information in this post is for general information only, and not intend to provide any advice. They are subjected to change without any notice, and not guaranteed to be error-free. Some of the posts on this site may contain views and opinions from individual not related to JCHQ Publishing. They do not necessarily reflect our view or position.