(**) Disclosure: This post may contain affiliate links, meaning our company, JCHQ Publishing will get a commission if you decide to make a purchase through the links, but at no additional cost to you.
Real estate staging indeed is a fulfilling career. You'll be using your artistic talent and designing skills to make a home beautiful. It truly helps buyers to visualize the potential of the subject property. 
However, before you begin in the staging career, you need to evaluate whether the earning potential can justify the time and effort you are going to invest. 
How much do home stagers make? According to ZipRecruiter.com, home stagers make an average of $49,616 per year. (Dec 3, 2019)
As you could see, although the income range of home stager mostly falls between $29,000 to $46,000, some high earners are making as high as $80,500/year. The real question is, what can you do to become part of the top-earning group.
So I spent days to conduct in-depth research on this topic. In this article, I will uncover the income of real estate stagers in different states, how do home stagers charge their fee, and the factors that could significantly affect your earning.
What is the Salary of Home Stagers in Different States?
| State | Home Stagers Annual Salary (+) | House Value (-) |
| --- | --- | --- |
| New York | $54,292 | $305,800 |
| Massachusetts | $53,861 | $410,200 |
| New Hampshire | $52,805 | $281,600 |
| Maryland | $50,262 | $292,300 |
| Vermont | $49,741 | $210,700 |
| Hawaii | $49,716 | $622,700 |
| Alaska | $49,616 | $326,300 |
| Montana | $49,616 | $241,700 |
| North Dakota | $49,616 | $209,600 |
| Wyoming | $49,616 | $237,100 |
| Nevada | $49,616 | $292,900 |
| Idaho | $49,616 | $275,100 |
| Nebraska | $49,552 | $170,100 |
| California | $49,520 | $552,100 |
| Connecticut | $49,441 | $245,000 |
| Washington | $49,330 | $395,500 |
| Virginia | $48,549 | $266,300 |
| West Virginia | $48,096 | $99,700 |
| Rhode Island | $47,923 | $285,500 |
| New Jersey | $47,111 | $330,000 |
| Colorado | $47,086 | $385,200 |
| South Dakota | $47,033 | $195,700 |
| Pennsylvania | $46,995 | $177,500 |
| Delaware | $46,843 | $237,200 |
| South Carolina | $46,831 | $171,800 |
| Arizona | $46,825 | $258,700 |
| Minnesota | $46,821 | $240,800 |
| Oregon | $46,789 | $351,700 |
| Tennessee | $46,693 | $172,000 |
| Utah | $46,457 | $348,000 |
| Ohio | $46,114 | $143,300 |
| Indiana | $46,060 | $148,500 |
| Kentucky | $45,978 | $149,300 |
| Iowa | $45,886 | $146,900 |
| Oklahoma | $45,838 | $125,800 |
| Louisiana | $45,660 | $147,900 |
| Wisconsin | $45,249 | $192,900 |
| Kansas | $44,955 | $141,500 |
| Maine | $44,827 | $237,100 |
| Arkansas | $44,695 | $129,800 |
| Texas | $44,606 | $200,100 |
| Georgia | $44,374 | $195,500 |
| Alabama | $44,271 | $135,500 |
| New Mexico | $43,907 | $196,300 |
| Mississippi | $43,665 | $129,700 |
| Illinois | $43,458 | $184,000 |
| Michigan | $43,203 | $154,700 |
| Missouri | $42,522 | $163,700 |
| Florida | $41,546 | $238,600 |
| North Carolina | $38,334 | $191,400 |
Source: (+) ziprecruiter.com (Dec 3, 2019); (-) Zillow.com (Oct 31, 2019)
As you could see, the average income of home stagers is the highest in New York, Massachusetts, and New Hampshire. I want to see whether there is any correlation between the earning and housing values, so I also included the Zillow Home Index Value to the table.
By just a glance at the figures, there might not be an absolute relationship. However, when I reviewed it more carefully, I did see that most of the highest income states tend to have a housing value of over $200,000. When you scroll down to states where home stagers have a lower average salary, you could see more of them have housing value below it.
When you are choosing your target niche, you may consider homes in a higher-priced neighborhood. To illustrate my point, suppose your staging work could help to increase the property price by 5%. Then this would be $10,000 for a $200,000 house, whereas it would be $50,000 for a $1,000,000 home. Therefore, owners of a more expensive property could value a lot more for your services.
How to Charge for Home Staging?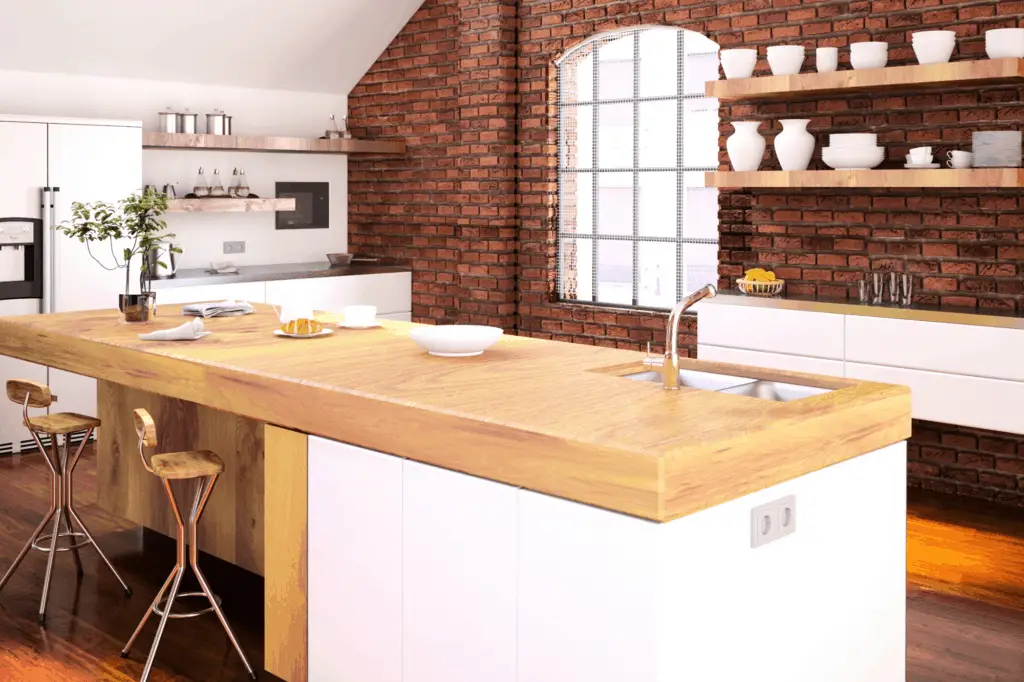 Most home stagers would charge an initial consultation fee, which is around $150 to $160 for a two-hour consultation session (*). This fee is purely paid for your recommendation and not include the actual staging work. It is a great option for clients who are running with a limited budget but also want to obtain your professional staging advice. 
For home sellers who prefer you to handle the staging work, the average staging fee per hour is $75, and it typically falls in the range between $25 and $150. (*) 
However, the above is only part of the costs that your client would be paying. Sometimes you just cannot work with the existing items within the property, so you'll need to bring in other home decors. Also, there could be times where the subject property is vacant, so your clients would need to pay for the furniture rentals.
If you have those items in stocks, then you could capture those rental revenues yourself. Some home stagers would charge a monthly rental rate based on the number of rooms. Even if you don't have the decor or furniture in stocks, most likely, you'll be the one who deals with the rental company. Therefore, you may bill your clients a separate handling fee. 
In some scenarios, you may need to arrange with other professionals. For example, if the wiring is hanging loosely around the baseboard, you need an electrician to fix it. If the wall color is too outcast, then a painter needs to bring it back to a more natural color. 
But regardless of how you charge, make sure it is transparent and fully disclosed. Being honest upfront and having a mutual understanding with clients is the key to building a trustworthy home staging business. 
Here's a pricing schedule for your reference (*)
Initial consultation: $150 to $600 for two hours
Rearranging and de-cluttering: $800 flat rate
Staging fee: $400 to $700 per room for the first month. Initial setup fee is $2000 on average.
Furniture rental: $500 to $600 per room per month. After the initial setup, it's around $2,000/month on average.
Service fees: $800 to $1,000 per project
(*) Source: HomeAdvisor.com (2019)
Who Usually Pays for Home Staging?
Usually, it is either the home seller or their real estate agent who pays for the home staging cost. Some salespeople would only pay the consultation, then they would DIY the staging work. Depending on the size of the real estate deal, some may offer to pay for the full staging cost. Prior business relationships with the clients could also be a determining factor.
However, in most instances, I've heard that the seller would first pay the staging fees. If the sales go through successfully, then the agent would reimburse the staging costs from their commission earning. This setup ensures that the business risk would not entirely fall on the shoulder of the real estate agent. After all, there is no shortage of clients who change minds and delist their property from the market.
Therefore, when you are constructing the pricing plan, you should obtain a deposit payment from clients before you start working.
How can You Earn More as a Home Stager?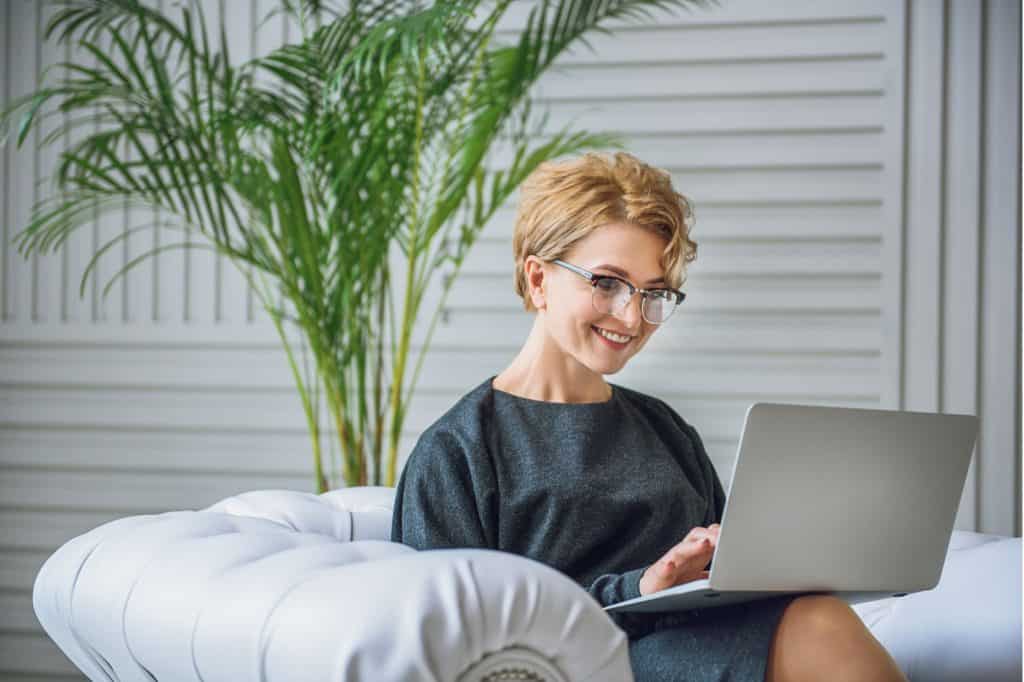 A simple answer is you should charge more per project. Although this might sound overly easy, many home stagers are racing their prices to their bottom.
As I'm researching for this article, I came across a blog post from Debra Gould, The Staging Diva. She expressed that charging low fees would devalue what you do and the difference our staging work makes to a client. It also mislead aspiring stagers that home stagers cannot make a good income. Here's her article in case you are interested (**)
However, when I read the figures form ZipRecruiter.com, the national average hourly rate for a home stager $24/hour, which is a lot lower than what the Staging Diva found to be unacceptable.
"A two-hour home staging consultation should cost anywhere from $250-$800. After the initial consultation, a home stager can make at least $1,000 if the client wants the stager to complete the home staging project for them. This figure can go as high as $5,000 to $10,000 depending on the needs for that property, the home stager's expertise and where they live."

Quote from the Staging Diva
Here are a few tips to rise your home staging price
1) Believe in the value you're providing
You first need to be confident about the value you are bringing to the table before others could believe in you. Of course, I'm not saying you should blindly accept this statement. There are actual data that can backup the value of home staging work. Let's take a look at the chart below.
This is a study conducted by the National Association of REALTORS. As you can see, 44% of the interviewed buyer's agents have witnessed an increase in property value after it is staged. The home price increase can range from 1% to an outstanding result of over 20%. Although 28% responded "not sure," with more communication with realtors and continuous effort from the home staging industry participants, I'm sure one day we could get half of the respondents to agree on the value of your work.
Cost is only a problem when there is an absence of value.
Click To Tweet
2) Equip yourself with professional home staging and business skills
Just because the data shows some home stagers can bring significant value to their clients, the key question is how can you be one of them. If you are new to the industry, everything might seem uncertain to you. Rather than going through all the trials and errors yourself, you should learn from an experienced real estate stager. A good home staging coach could educate you with up-to-date designing methods. They will also show you repeatable steps in running the business effectively.
Here are some training materials on our resource page. Be sure to check it out.
3) Attract the right client
When you first start out in business, you probably have the urge to work with whoever that comes along. However, not everyone could not fit into your client profile. For example, some clients do not respect the home staging profession and always attempt to scratch every penny from your pocket by lowering your price. There are also clients who do not have the budget for your services. Even though you offer them consultation-only sessions, it is still beyond their reach.
So focus on clients who value your services and that you enjoy working with. After all, isn't that the reason you decided to be self-employed.
The Bottom Line – How Much do Home Stagers Make?
When I first read about the average income of home stagers, I would have to agree that it is not an impressive amount. However, having written articles of different real estate professions, I see that there is always a significant earning gap within this industry.
This holds especially true when a business has a low barrier to entry. Many people could "say" that they are a home stager, and rush into the market unprepared. They have no idea about the industry and do not know what to expect. Therefore, many of them would exit the industry within the first couple of years.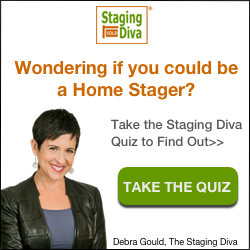 (**)
Another situation I've seen is that some home stagers are not doing this full time. They are merely treating this as a side business, so their revenue from this stream could be limited. For example, some agents are offering the staging work as a complementary service, but their core business is still real estate sales.
In conclusion, you could make a good living being a professional home stager, but only if you can manage the business effectively. Having repeatable steps to run your business is essential. It is just a waste of time to reinvent the wheel whenever you're handling a new client. If you want more concrete steps on how to start a home staging business, here's another article you might be interested in reading.
So that's all I could share for now. What do you think about the home staging profession? Please leave me a comment below.
Disclaimer: The information in this post is for general information only, and not intend to provide any advice. They are subjected to change without any notice, and not guaranteed to be error-free. Some of the posts on RealEstateCareerHQ.com may contain views and opinions from the interviewees. They do not reflect our view or position.
(**) Affiliate Disclosure: Please note that some of the links above are affiliate links, and at no additional cost to you. Our company, JCHQ Publishing will earn a commission if you decide to make a purchase after clicking on the link. Please understand that we include them based on our experience or the research on these companies or products, and we recommend them because they are helpful and useful, not because of the small commissions we make if you decide to buy something through the links. Please do not spend any money on these products unless you feel you need them or that they will help you achieve your goals.
Reference: