(**) Disclosure: This post may contain affiliate links, meaning our company, JCHQ Publishing will get a commission if you decide to make a purchase through the links, but at no additional cost to you.
Running a home staging business could be a fulfilling career choice. Not only you could operate the business in a way that fits you, but you also have significant control over the working schedule and earning potential. 
You'll be using your artistic talent and experience to beautify properties for your clients, which could lead to more potential buyers or a higher selling price. According to a survey conducted by the National Association of REALTORS in 2019, 83% of buyers' agents agreed that staging a home does make it easier for a buyer to visualize the property as a future home. 
How to start a home staging business? To start a home staging business, you need to have a clear plan of executions, register the company, build up the work portfolio, prepare the supplies that are essential to operating the day-to-day activities.
This article will focus more on the business aspect of the staging profession. I'll walk you through step-by-step and show you exactly what you need to prepare for the real estate staging business. 
21 Practical Steps to Start a Home Staging Business
1) Conduct market research
Just like any other business, your decision cannot rely on just your gut feeling. Rather, you need concrete figures to implement your plan accordingly. Simply speaking, you need to find out the supply and demand for home staging services. Also, what are the needs of your targeted customers?
Before you decide the regions you are going to dedicate your staging services, here are a few things you should take into:
Average house values: Typically speaking, a property owner with a highly-priced unit could be more willing to invest in home staging services. That's because it could be justified with the potential increase in the property value. You may check out websites such as Zillow.com or MLS.com to find out the property prices in your area. 
Population: The more the merrier! After all, there must be a decent amount of population in order to bring in sustainable business volume. (An interesting fact, the smallest town in the U.S is called Buford in Wyoming. It has only ONE resident living in it.)
 (I wrote about the requirement of becoming a home stager in each state. In these posts, I included the median house values and population in the top 10 cities of that particular state. You may click here to check it out. )
Demographics: Each group of audiences may have distinct preferences when it comes to home staging. For example, the home decors for retirees could be significantly different from Millennial. Also, what is appropriate to one culture may appear offensive to another. Therefore, when you are staging the property, you need to put some thoughts on who would be the potential buyers.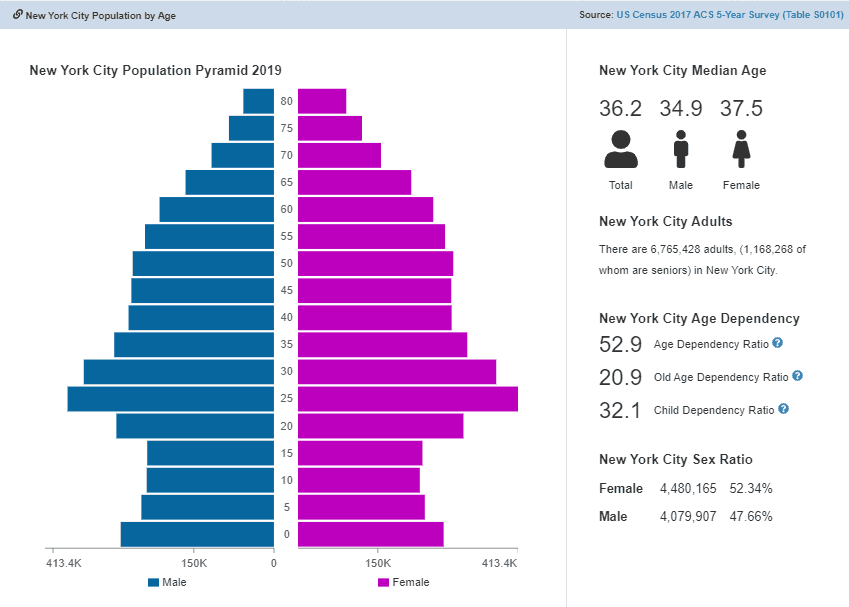 Competition: Do a Google search and type in "home stagers in (town/city)." If all the listing in the first ten pages is relevant websites from other home stagers, then your competition could be steep. On the other hand, if Google returns lots of results that are not totally relevant to your search phrase, then it's a good sign. For example, the search result could be a home stager's website, but their service region is not specific to what you typed)
For the relevant results, check out their websites and see what type of services are those home stagers providing? Is there any way you could differentiate your services? What are your strengths and weakness when compared to them?
2) Pick a Niche Market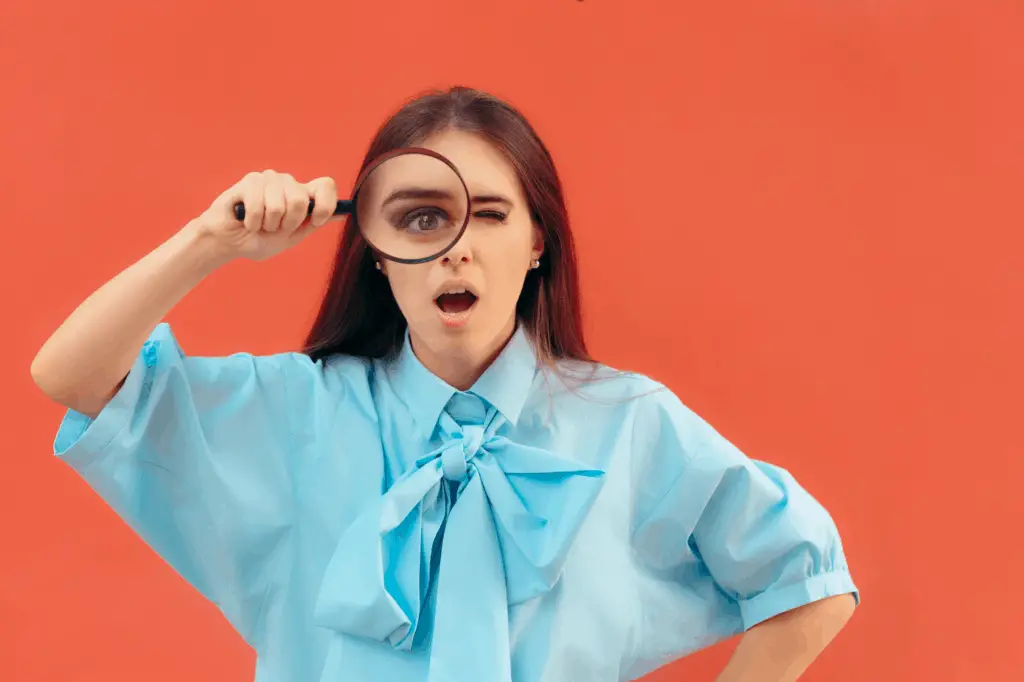 There is a saying if you try to become everything to everybody, then you'll end up being nobody to anyone. In business, you need to choose a specific niche. You should focus most of your time and resources in this particular segment, which makes you stand out from the crowd. 
The niche could be categorized by the type of properties, demographics, or geographic location of clients. For instance, a home stager could specialize in staging detached houses in young-family neighborhoods of a specific city. 
You may also target customers based on their common attributes. To give you an example, you may not enjoy traveling back and forth for all the preliminary meetings. Therefore, you can focus on working with clients that are more technology savvy. This way, you could host all the initial sessions and handle documentation online. 
3) Choose a company's name
Successful branding of a company would make people immediately think about them when they are looking for a specific service or product. For example, which company can you think of:
when you are looking for a smartphone
when you want a soft drink
when you want to eat burgers and fries
Your first step is to come up with a company's name. Think of something short and easy to remember. Although it would be nice if the name has something related to the home staging business, it is not mandatory. There are tons of successful companies with names that are not directly related to their core business. For instance, Apple, McDonald, Target. 
To make sure that the name is not already being used by others, you should do a TESS trademark search on the US Patent and Trade Office website. It works like a regular search engine. Just choose "basic word mark search" and then type in the proposed name of your home staging business. 
No result is a good sign. But if there is any, then see if they are in vastly different industries. I would be more cautious if the other company is also operating in the real estate industry. In that case, you may want to use another name. After all, names are cheap. You don't want to end up with unnecessary litigation down the road. 
Some people would use their own names, which is okay when you are still own the business. But if one day you will sell the company, then you need to consider whether the goodwill can be transferable to the new owner or not. 
4) Design a logo
A logo is not just an image. It helps clients to recognize your company, indeed, is an important part of the branding campaign.
Your ultimate goal is that whenever a client sees your logo, they can associate with professional, trustworthy, and quality home staging services. Of course, a logo alone would not achieve this outcome. It needs to be back up by your outstanding services.
I've attached a workshop hosted by a graphic designer. She suggested that a logo should be something is that is clear and simple. Avoid too many details, and use only a couple of colors. Need an example? Let's think of the "Nike" logo.
If you are confident to DIY in designing, you could use tools such as Photoshop or Canva. Alternatively, you could outsource to logo designers such as Fivver or 99designs.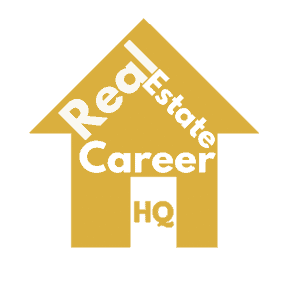 This is our logo created using Canva. What do you think?
5) Set up a business phone line
Although many self-employed home stagers are conducting business through their personal phone line, I do not suggest that. The reasons are there could be privacy issues, and you should divide professional interaction with private life.
If you don't want to purchase a separate cell phone, then you could consider using VOIP service providers such as iPlum, Mightycall, and RingCentral. Alternatively, you could use a dual sim card smartphone, which allows you to have two phone numbers within one device.
(Here's another article which I talked about why should real estate professionals set up two phone lines and the ways to do so.)
6) Have an office space
Many real estate professionals work from their home office these days. I think it is fine for home stagers too. In most scenarios, you'll be meeting clients at their subject property anyway.
If that is the route you're taking, you need to make sure that you have a restricted area which is for work purpose only. All the client sensitive documents must be securely stored. (i.e., In a locked file cabinet, or an encrypted hard-drive or cloud system.)
However, I do not suggest to publicize your home location as the working address. This could create a severe privacy and security issue. The last thing you want is random people knocking on your door and disturb your family.
Instead, you could consider renting a virtual office in your area. These are actual office buildings where you may use their location as a mailing address. They typically would store all your mailings, so you can just pick them up every once in a while. If you ever need a place to meet clients in person, they also have meeting rooms available to use for a small fee.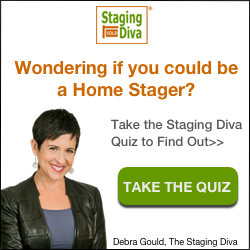 (**)
7) Establish a business entity
As much as we all want to succeed in business, we also need to take precautions when it comes to personal liability.
Many home stagers would form a separate business entity in an attempt to protect themselves from being personally liable for lawsuits against their company. Some of them would register a Limited Liability Company (LLC), but depending on your situation, there may be advantages to forming an S-Corp or C-corp.
Also, forming a business entity might provide greater flexibility on how to distribute the company's profit, which could bring you some tax advantages. In some states, you would need to register for taxes too.
Since everyone's situation is different, you should always consult with your accountant and lawyer.
8) Keep track of income and expenses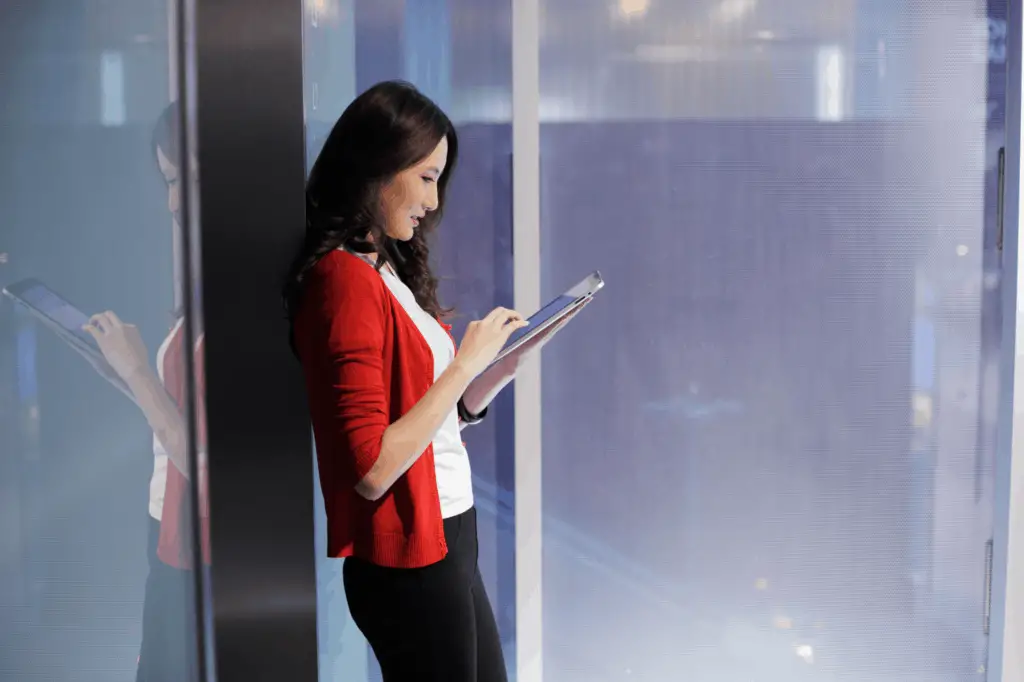 Without a clear financial record, you can't tell how your business is doing. You should keep track of all your revenue sources, business expenses, the exact dollar amounts, and the dates they were being processed.
These records are not just for your viewing, but you'll need them when it comes to tax filing. Some home stagers prefer to use software such as Quickbook. But for those who just started the business and want to keep their cost low, they could use an Excel Spreadsheet instead.
Alternatively, there are smartphone apps that could maintain the records. Some even allow you to upload copies of receipts, which could become handy when the tax department is auditing your tax filing.
But keep in mind, since they contain highly sensitive info about your business, you should choose one that has a highly secured feature.
9) Business bank account and credit card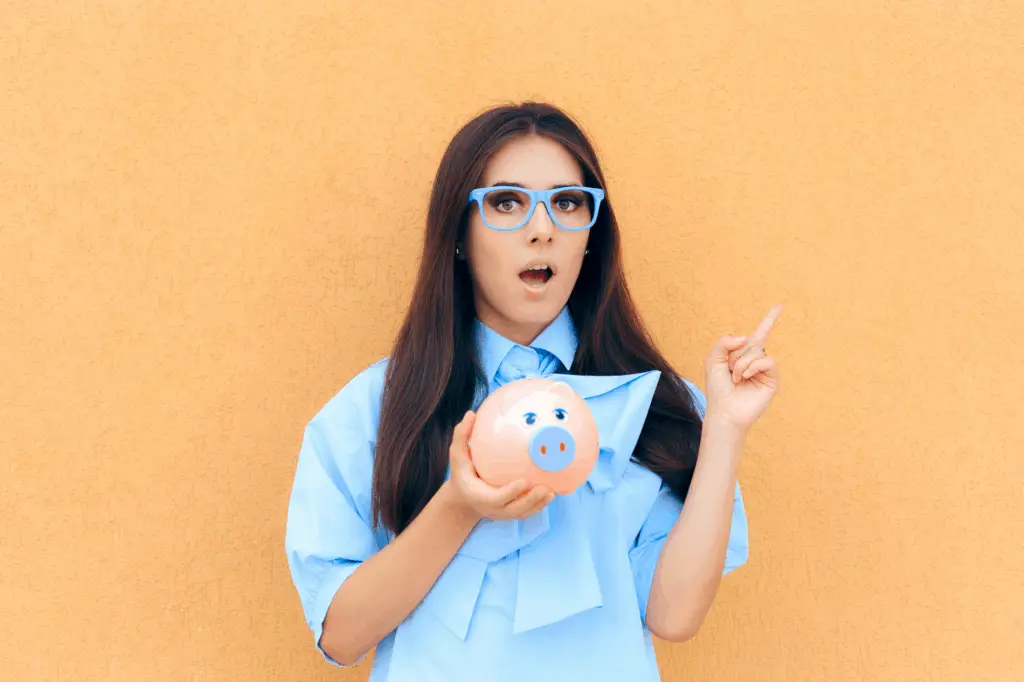 Once your home staging firm begins to operate, you'll need a bank account to deposit the business income and pay for the different expenses. You should never use the same bank account for both your personal and business transactions. Not only it would be challenging to keep track, but you cannot justify that your business is a separate entity from your personal assets.
To setup up a business bank account, you need first to obtain the Federal Employee Identification Number (EIN). This number should be available to you once you register the business entity, and can be done within minutes.
Some clients would like to pay the home staging fee using a credit card. Therefore, this could be a great competitive advantage if you could offer that payment option.
You may check with Paypal or other credit card processing companies. However, there could be monthly fees or processing fees for each transaction. Since the credit card number is such client-sensitive info, make sure the processing company is a legit one that has a reliable security system.
10) Determine pricing plans
What kind of pricing structure will you have for your clients? Will you charge them an hourly rate? And then bill them on top for furniture/decors rentals and movers. Or will you bill them one fixed fee for the entire staging project? For clients who have a limited budget, do you have a consultation-only option? Then they could DIY according to your recommendation.
When will the payment be made? Is it 50% at the time of signing the agreement, then the rest after the job is completed?
Once you have all the details figured out, it's time to draft the client contract agreement. There are templates you could find online. You may customize it according to your needs. Since this is a legal document, the best would be to have a licensed attorney to draft and review the contract for you.
12) Obtain business insurance
Defending against lawsuits and claims can be a costly and time-consuming process. Having adequate insurance coverage is essential to a home staging business.
"Home Staging Professionals need several lines of coverage to protect themselves in the event of a claim. There are multiple risks in the industry, from accidental bodily injury to them of furniture to being sued for a home not selling as a result of your staging."

Quote from Homestagerinsurance.com
In addition to liability issues, you may need coverage for your business supplies and tools.(i.e, decorations, furniture, laptop) If there will be valuable storage items in your home office, you should review your home insurance policy, whether there will be any coverage against loss, damage, or theft.
Cybersecurity breach has become increasingly severe these days. If you are holding client-sensitive info, you may consider getting coverage on this aspect too.
13) Home staging inventory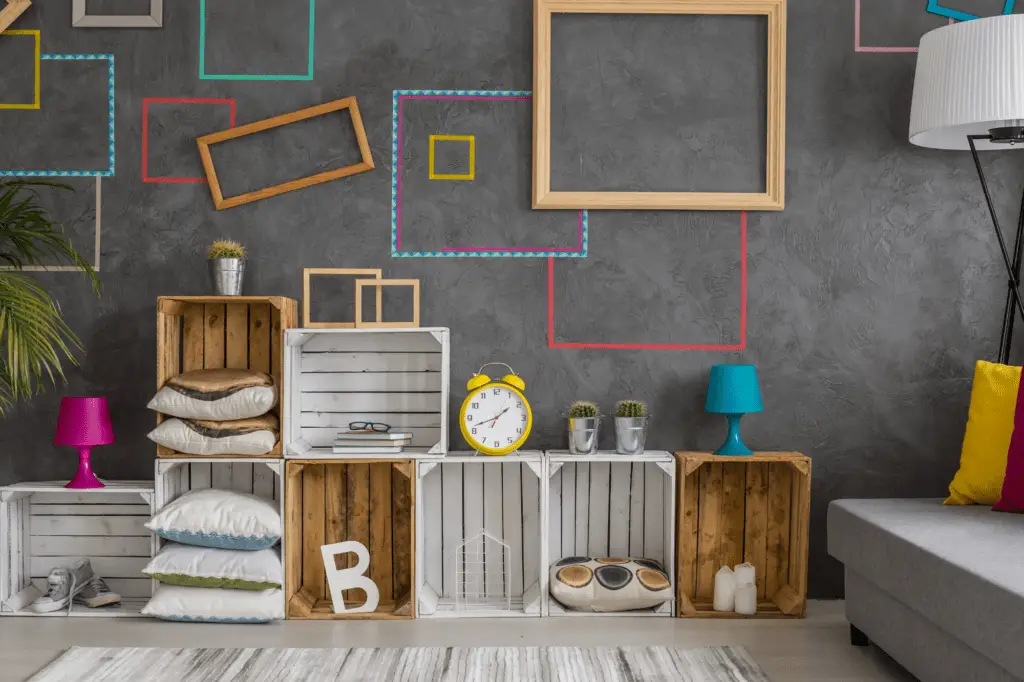 Although the ideal way to stage a home is to work with existing items within the property, in many scenarios, you may need your own supplies to have the decor you want.
For small decoratives, you could try finding them at local craft stores. On the other hand, some homes may need a complete do-over, or the unit is totally emptied. Then you'll need to fill the place with the proper furniture.
Therefore, you should check out the furniture rental companies in your servicing area. Once again, just do a quick Google search, I'm sure you'll find plenty of options on there. Yelp.com is another platform where I see many listing of furniture rental companies.
If you are a member of a Home Stagers trade associations, you might be able to get a discount for these inventory purchases too.
Should you buy or rent the home staging inventory?
I'm going to answer this question strictly in terms of Return on Investments (ROI). If the item is something that you'll repeatedly be using, and that it doesn't cost much to store it, then you may consider purchasing it — for example, wall paintings, flower vase, carpets.
On the other hand, if you rarely stage an empty house, then buying a sofa or bed might not be a good investment. It also takes up lots of storage space. Perhaps, getting some nice looking bed sheets and pillow covers would make more financial sense.
15) Get the right business tools
Camera: You'll be showcasing your staging work portfolio. Therefore, you need a camera that could capture high-quality photos of your work. Most smartphones already have the camera feature and could do a pretty good job nowadays. So you might not need to buy a separate camera. 
There are phone apps that allow you to take 360 degrees images. Not to mention, you could always capture videos with your phone. To prevent the photos from looking blurry because your hands are not still enough, you may need to get a phone stabilizer. 
Tablet/laptop: Fewer and fewer people are carrying paper documents or marketing materials nowadays. It's cumbersome and inefficient. Also, it's not good for the environment anyway. With just a laptop/tablet, you could access all the required files or presentations.
Since you'll be carrying the laptop/tablet all the time, make sure to get a light weighted unit. Furthermore, if it contains sensitive details, you should encrypted it. The Windows 10 Pro has an encryption feature called Bitlocker. You may want to look into it. 
Virtual Software: If you ever need a client to sign any documents, then you could try the app DocuSign. It allows them to sign through a touchscreen phone or tablet. I've seen many realtors and financial professionals using it.
If you want to turn your paper document into a file, then Genius Scan could be a great choice. By just taking a photo of the document, it could convert into a clear PDF file. I've been using it for years, and it works wonderfully. Also, if you need to fax a file, they have another app called Genius Fax.
16) Build up a home staging portfolio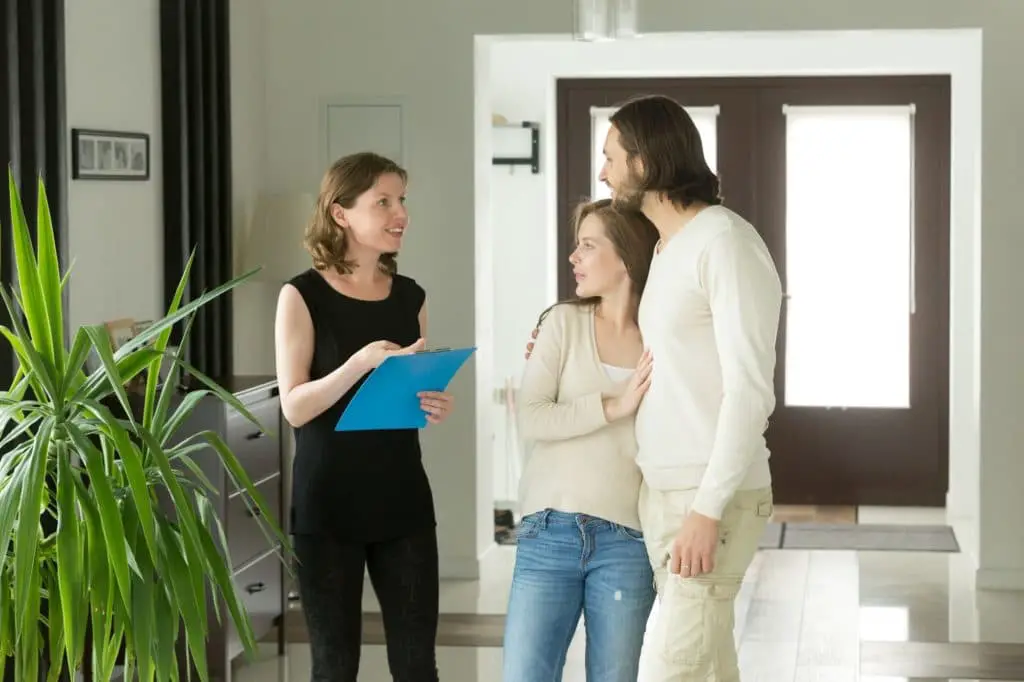 Clients need to see your past work products before they hire you. But you won't have any work products unless you have clients. So you're really running into an egg or chicken first scenario.
One way to overcome this is you could volunteer your staging work.
If you know any friends or family who is selling their property, you could help out to stage their home. With their content, you may take photos or videos of the before-and-after project. This is an excellent approach to building your staging portfolio and boost up your confidence.
You may also contact real estate agents in your servicing area. Explain to them that you are trying to build up your work portfolio, and see if you could volunteer your staging services to them. Many established realtors may already partner with other home stagers. Therefore, you may want to approach agents who are also new to the industry.
But of course, the first and easiest-to-get work product is always your own home.
17) Have a professionally designed website
If a potential client wants to know more about you, the first thing they would do is to check out your website. On there, you should include an about me page, description of your home staging services, staging work portfolio, client testimonials, and your contact info.
Since you are in the business of making a home beautiful, your website needs to look stunning as well. You could try using Wix.com. I tried this platform before. I think it's easy-to-use and an excellent choice for a website that requires beautiful graphic design.
Another common choice would be WordPress. I use this platform more because it gives great flexibility in customizing the website. There are thousands of WordPress themes available that could provide your site with many different looks. You just need to pick the right one that matches your business image.
If you are new to building a website, you could try Bluehost for your hosting and domain. It is one of the popular choices for website builders and most of my sites are hosted with them too. Here's the link to Bluehost. (**)
18) Establish a great online presence
Verify your business on Google. This is the foremost important step. It helps others to locate your business when they are searching for home staging services in your area. You will need to provide the business name, address, phone number, website, hours of operation, description of your services. To make sure it is a legit business, they will mail a PIN to the business address you provided. Once you receive it, you just need to login to the Google listing page and input the number.
You may also include photos of yourself or some of the staging work portfolio. Customers can provide ratings based on the experience they interact with your business.
Pinterest: Although there are many social media channels, Pinterest is the ideal choice when it comes to showcasing beautiful images. You may create boards and upload images related to the home staging theme. If others also find your images beautiful, they could re-pin them on their boards. This re-pinning could potentially bring in huge traffic to your business.
Rather than merely posting photos, you should include some descriptive words. This could entice people to re-share your pin or follow the call-to-action.
19) Build a Referral Network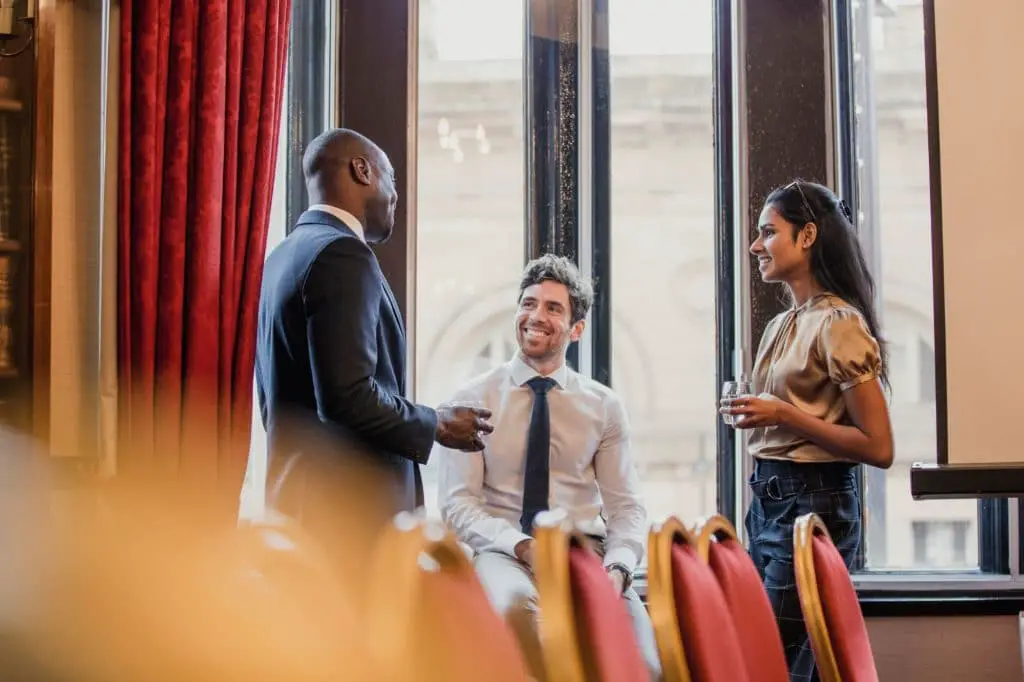 One effective way to get referrals is by connecting with real estate agents. After all, they are the one who frequently deals with potential sellers. Your work could make their client's property much more appealing, which tremendously eases the job of the agents.
Start by outreaching the real estate salespersons in your servicing regions. Alternatively, you could join the National Association of REALTORS (NAR). They have over 1.3 million members, which consist of mostly real estate salespeople and other real estate professionals. Let them know that your home staging work may complement their services.
Here's a list of real estate professional groups on our resource page. Remember to check it out!
Another approach I networked with real estate professionals is through LinkedIn. Within just a few months, I grew my LinkedIn connections to nearly 500 people. Many of them also contributed their professional insights to this blog. You could find me here on LinkedIn.
20) Marketing
Most real estate agents would not refer business to you immediately. It takes time and frequent interaction to develop trust. Therefore, you need to way to keep in touch with them regularly. An effective solution is to include them in your email list so that you could keep them posted with your updated home staging portfolio and tips that could be helpful to their business.
But of course, you need to get their consent first before you add them to your communication list. Aweber is a fantastic email marketing platform. In fact, many realtors are using it as part of their marketing campaign too. You could click here to check them out.
21) Advertising
Unlike a multi-national company with huge marketing budgets, your ads cannot merely show up and used for branding purpose. As a small business, the ads must bring in enough business to justify the ROI.
If you ever need to use a paid advertisement, you should use the platform which allows you to target a specific group of audiences. For example, Facebook has features where your ads will only be visible to viewers based on your selected demographics. (i.e, age, gender, location, interest.)
For print medias, consider advertising on local magazine that target a specific neighborhood. Your goal is to gain a significant market share in a particular region, and not spreading your marketing resources too thin. Sometimes, their editor may even ask you to contribute a home staging related article to it. This is where you could share your staging ideas with the readers and a good opportunity to attract potential clients.
The Bottom Line: Starting a Home Staging Business
Now that you have most of the steps to start a home staging business, you could customize it according to your goal. For example, how many staging projects would you like to take on every month? What would an ideal working day look like to you?
Everyone's situation is different, so you could refine the plan according to your needs. The key is to come up with a repeatable system of steps. This way, you won't need to reinvest the wheel every time there's a new client.
If you are seriously considering to become a home stager, be sure to check out this resource page on our site. You'll find a FREE training course that is taught by an experienced and professional home staging coach.
Disclaimer: The information in this post is for general information only, and not intend to provide any advice. They are subjected to change without any notice, and not guaranteed to be error-free. Some of the posts on this site may contain views and opinions from individual not related to JCHQ Publishing. They do not necessarily reflect our view or position.
(**) Affiliate Disclosure: Please note that some of the links above are affiliate links, and at no additional cost to you. Our company, JCHQ Publishing will earn a commission if you decide to make a purchase after clicking on the link. Please understand that we include them based on our experience or the research on these companies or products, and we recommend them because they are helpful and useful, not because of the small commissions we make if you decide to buy something through the links. Please do not spend any money on these products unless you feel you need them or that they will help you achieve your goals.
Reference: